Pitti Insider: Day 3
Our man on the ground in Florence is back with his third and final dispatch from Pitti Uomo. Required reading for all sartorial savants.
The Rake has bid Pitti Uomo a hasty adieu, in part because we have mislaid the keys to our Florentine accommodation and would rather be in transit when the burly landlord finds out, but also because the world's biggest trade show is finally winding down. It has been a jam-packed three days in which we've seen no end of stunning classic menswear items which we will be so excited to share with you in AW20. More pressing however, was the volume of excellently clad gents and ladies at the show, who serve as a very pleasant reminder that sartorial style, while timeless, is very much keeping up with the times, evolving into a wonderful palimpsest of tradition and modernity, in which artisanal craft and expertise is the common denominator. In that spirit, here's what caught our eye before we made a run for it...
Ribbed and rolled
Lorenzo Cifonelli stopped us dead in our collective tracks with his ensemble of beige houndstooth blazer and white ribbed rollneck sweater, but it turns out this was a motif that a few others were using with great aplomb. Think of it as sartorial science - the human eye is drawn to the bright white hue, while the rollneck demands that the onlooker's eye follows to that great vehicle of conviviality known as the face. Lorenzo off-set his white rollneck against pattern, whereas others choose dark block colours such as brown (more of which below). Either way, it's an impactful modus operandi.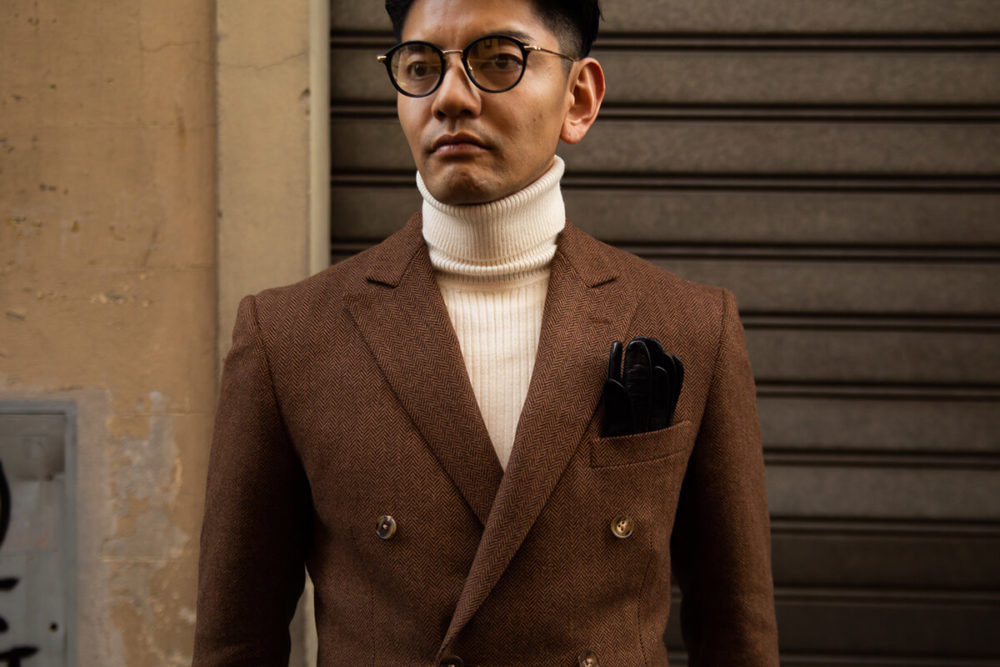 Brown is most definitely in town
Perhaps the single most visible trend at Pitti this season was the cacophony of brown tailoring, following on from last summer's proliferation of brown linen. There were some sumptuous tones knocking about, but what struck us was how diverse people's interpretations of it were. That only goes to show that brown is indeed a very versatile hue, which makes us wonder why more people don't make more of it in their wardrobes. How much more interesting would the daily 9-5 be if we all peppered the charcoal hegemony with a crossfire of tan, chestnut and chocolate?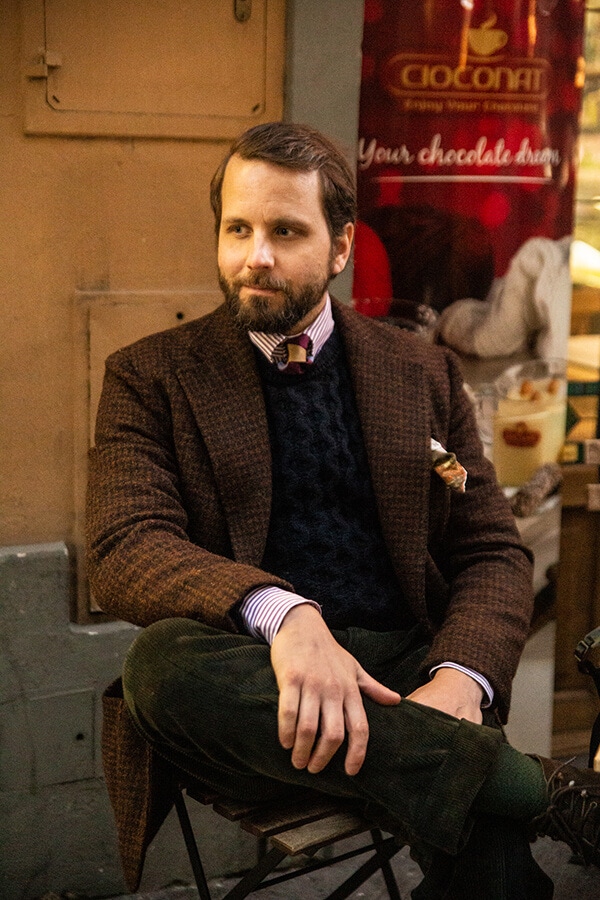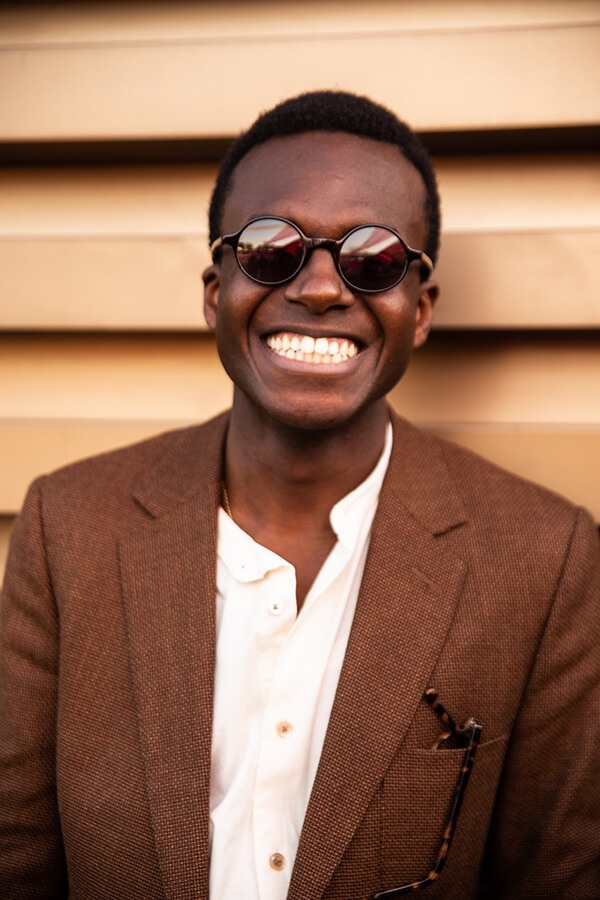 Respect your elders
Unlike the fashion weeks of Paris, London and Milan which largely cater to a younger audience, Pitti is very much aimed at a crowd of more mature tastes, hence why the great sartorial brands tend to showcase there. And although we see an increasingly younger crowd embrace the timelessness of elegant menswear, one cannot fail to drop to one's knees and genuflect at the feet of some truly smart oldsters. We want to look this cool when we grow up.