Generation Game: The 'Twenty Under Thirty' at Pitti Uomo
The Rake's Craft & Tailoring Writer reflects upon a recent dinner held during Pitti Uomo in January, and upon the importance of recognising the future generation of artisanal menswear aficionados.
Pitti Uomo is always an extraordinary melting pot of ideas and experiences - a menswear Mecca of unparalleled significance - in the words of the trade show's Secretary General, Mr Alberto Scaccioni 'it exists to democratise men's fashion'. A noble endeavour indeed, and one which I am rather pleased to report seems to be ever more fulfilled season upon season. Quite apart from the increasingly impressive array of brands travelling from all over the globe to display their wares, and the world-famous displays of sartorial swagger that abound in the central plaza, the trade show has gained a reputation for bringing impassioned men's style aficionados together, unifying different communities who share a commitment to beautiful menswear. Whether it be the gathering of Pitti's sartorial greats for a spot of street style snapping courtesy of remarkable photographers like Mr K.E. Guerre (see our feature on the
Pitti All Stars
for more), the inspiring dinners hosted by Mr Scott Schuman, or impromptu coffee clubs in age-old Florentine institutions, Pitti is above all a place to enjoy some time shared with likeminded individuals. This is perhaps the greatest value of the show itself - its one of few places on earth where those truly passionate about beautiful clothing and accoutrements can come together and indulge in their passion. I was rather thrilled then, this January past, to be invited to attend an entirely new form of Pitti gathering - an informal supper with nineteen other individuals heralded as the '20 under 30' - a group of gentlemen singled out as the next generation of sartorial influencers. This dinner was the first of its kind and the brainchild of four remarkable men; Mr Jake Grantham and Mr Alex Pirounis, both lynchpins for The Armoury - arguably one of the most discerning establishments in luxury menswear, the exceptionally talented menswear photographer and founder of
1000 Yard Style
, Robert Spangle, and finally, bespoke authority and journalist, Mr Paul Fournier. The dinner was hosted at Trattoria Cammillo, on the south side of the river, in thoroughly unpretentious, comforting surroundings. Guests were allowed to drift in casually, sit down to eat and let the evening unravel at a leisurely pace - resulting in an atmosphere that felt thoroughly creative and accommodating. But why choose to host such an affair, and perhaps even more intriguingly, what qualified each participant for inclusion? Paul Fournier, the group's paterfamilias explains: 'Fine menswear is a small world; over and again we see the same faces. They all deserve their success and their place in the spotlight - they have worked hard to be there. But nonetheless, we feel that there is an emerging generation that has also contributed hugely to the renaissance in luxury menswear.'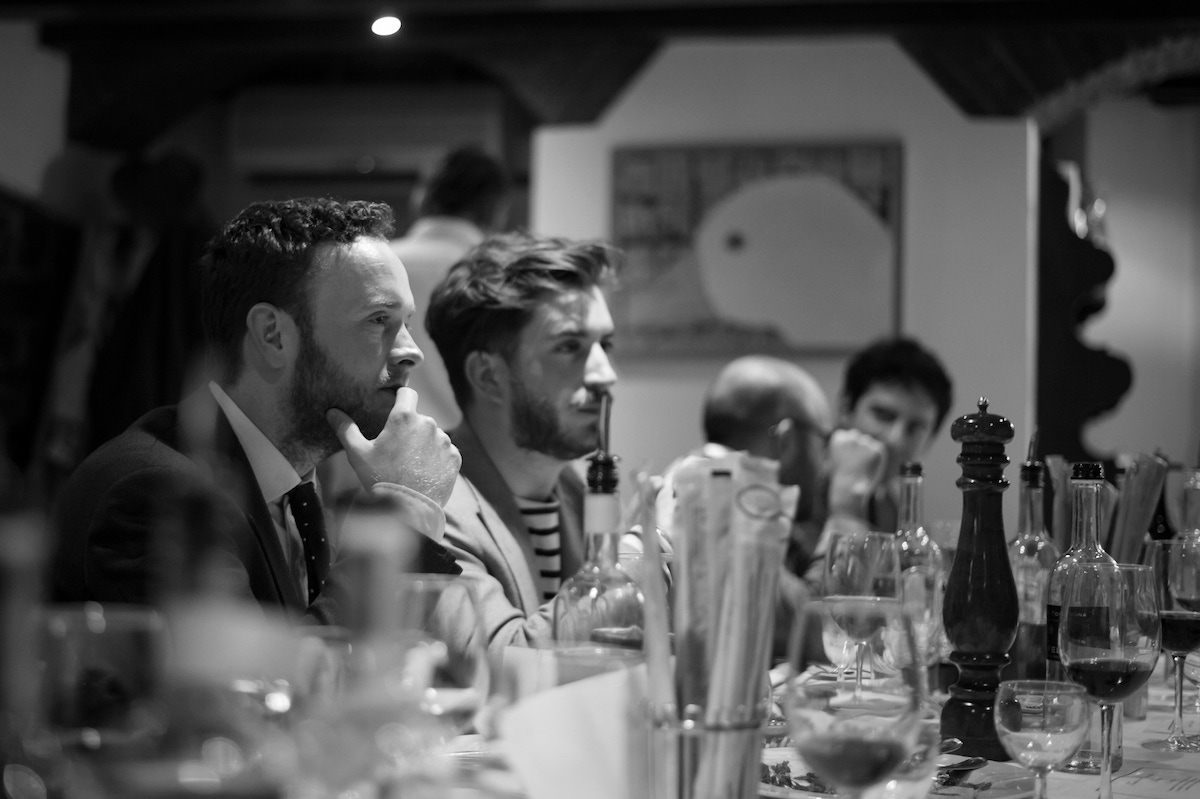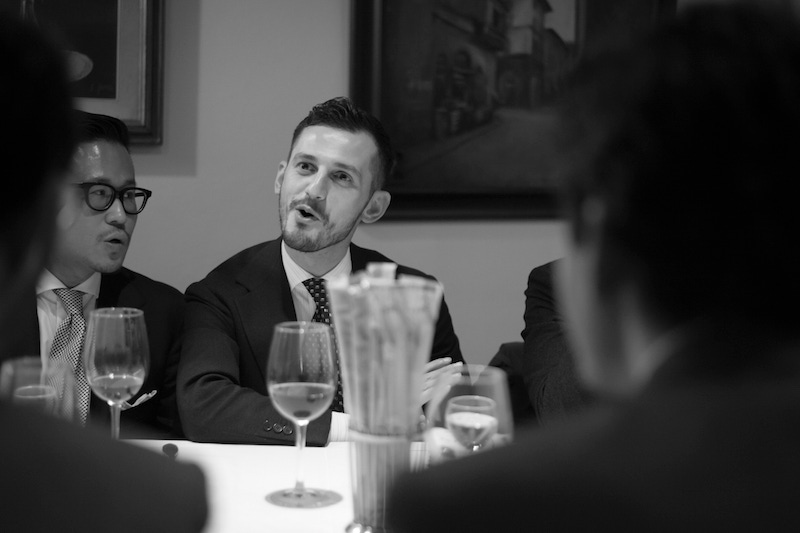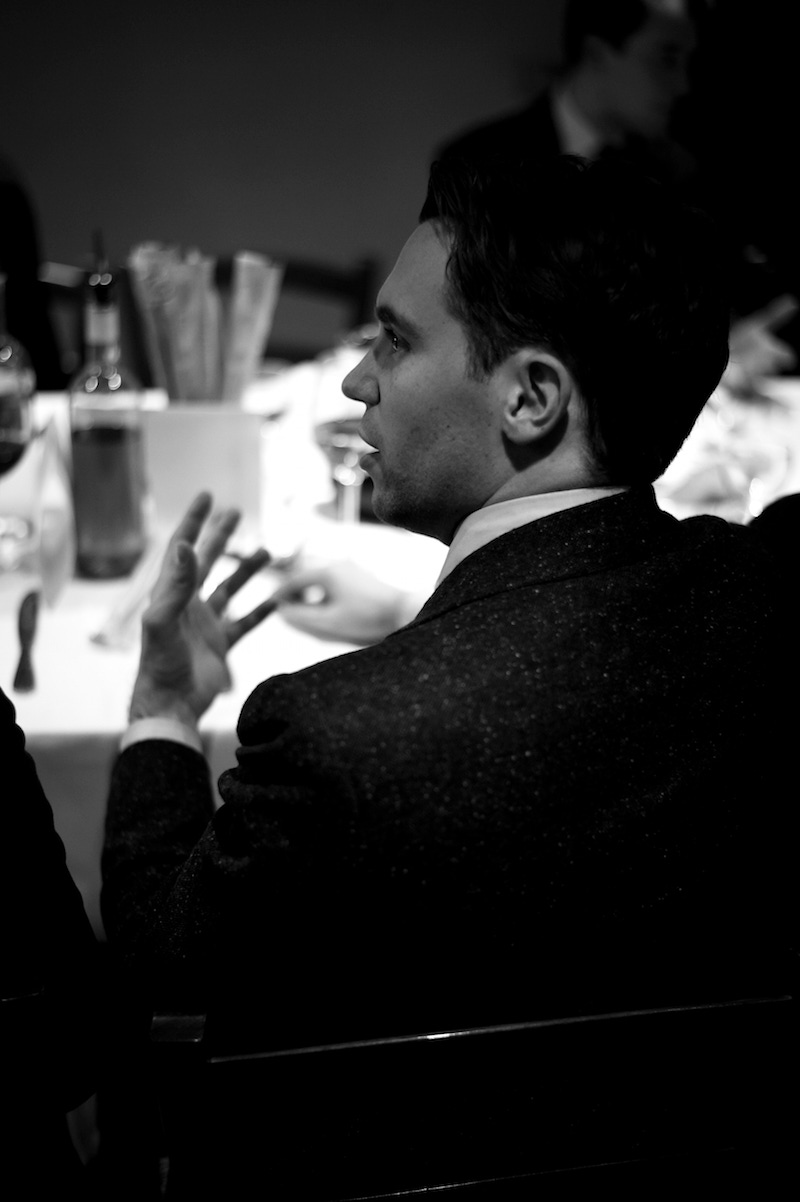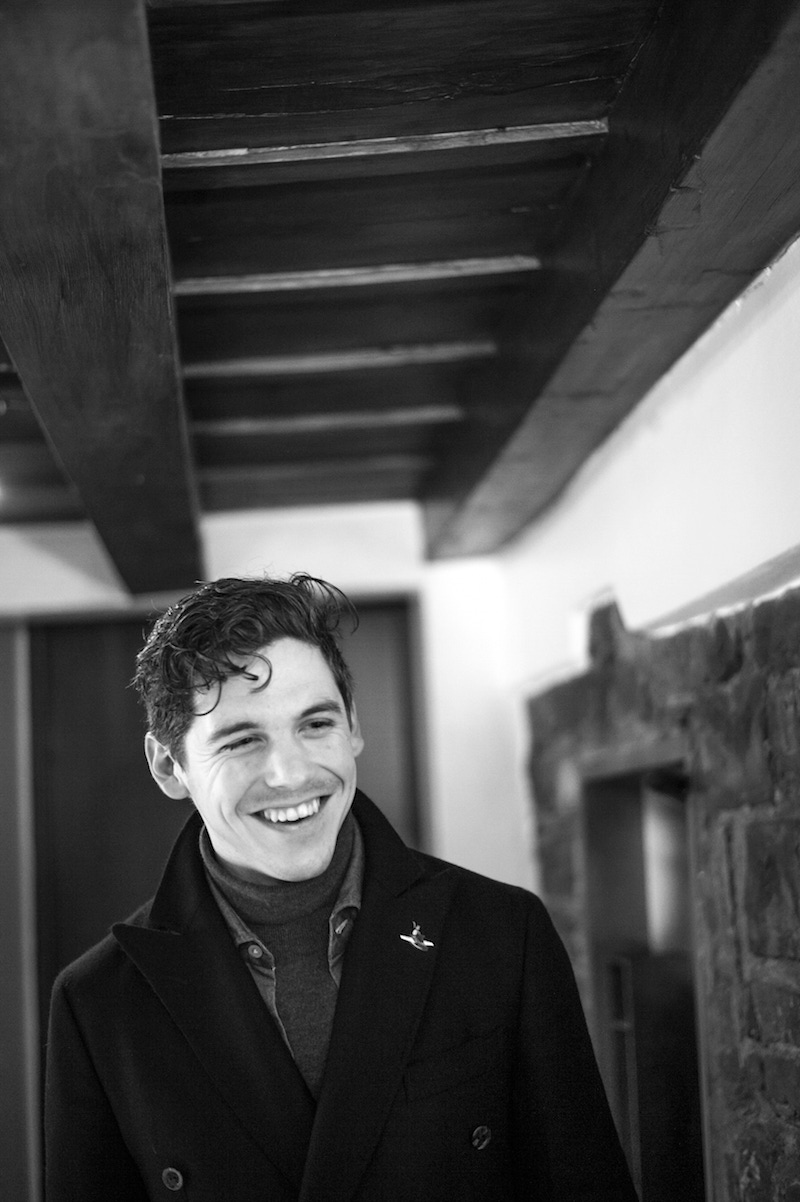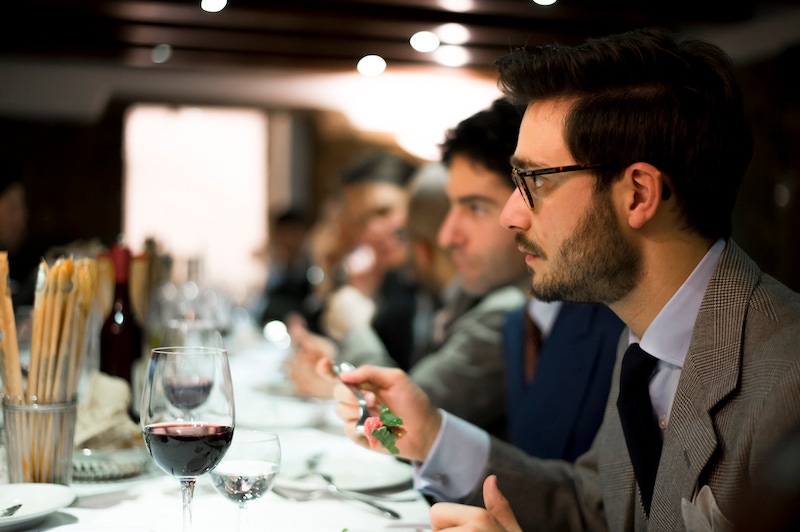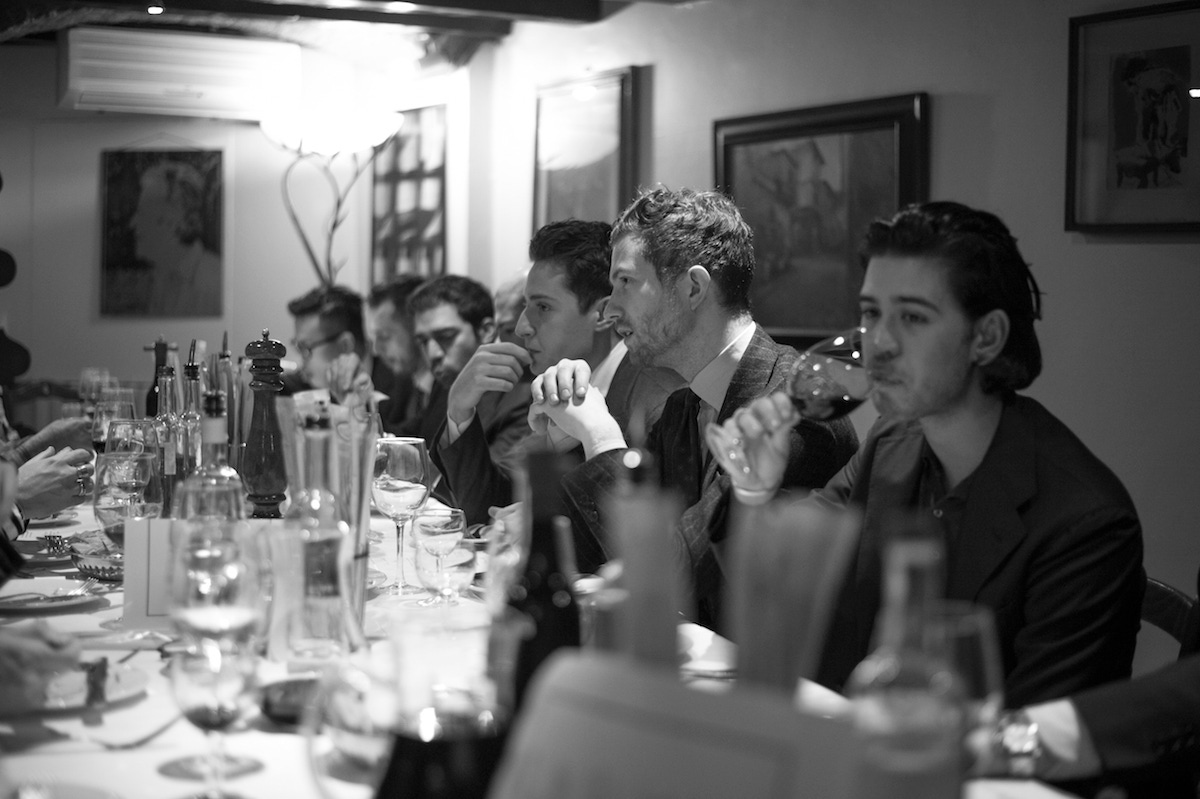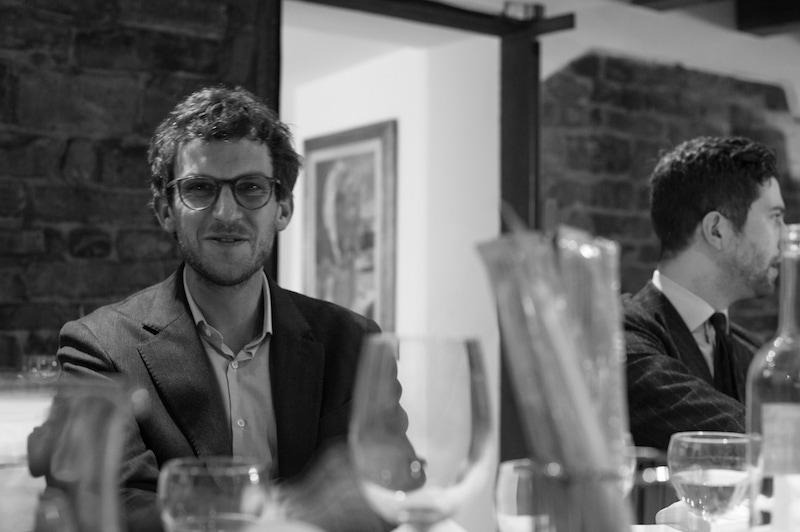 True enough. Look at participants like Mr Simone Ubertino Rosso, Head of Communications at Vitale Barberis Canonico, the oldest and most certainly one of the finest woollen mills on the planet. His work has proved to be instrumental in extolling the virtues of truly superior, ethically produced woollen suiting fabrics to a younger generation. Messrs.' Elliot Hammer and James Allen, the founders of the creative agency Think Birch, are responsible for producing creative content, graphics and websites for much of the luxury menswear industry, with clients including Drake's, Emmett, Salvatore Ferragamo and Liverano & Liverano, helping brands to spread their stories across the globe. These individuals, and many other participants besides, were not chosen exclusively for their dress sense, but because they contribute something meaningful into the discourse of luxury menswear. Two more attendees; Christian Kimber, an-up-and coming menswear designer, who having launched his eponymous brand in 2011 has gained an impressive momentum in mixing traditional menswear staples with streetwear (we're talking everything from pastel coloured abstract pochettes to exquisite suede sneakers) and Gianfresco Musella-Dembech, a talented Milanese tailor who following several years working at Donnini - the atelier credited for creating many of Angelli's suits - is now responsible for building his family business and the Musella-Dembech name in the bespoke world, provide other examples of how each and every participant is totally committed to their work, making a unique impact on the menswear sphere.
'These individuals were not chosen exclusively for their dress sense, but because they contribute something meaningful into the discourse of luxury menswear.'
Though of course, there's no denying that many figures at the dinner are also fast establishing a reputation for educating their followings on the art of dress. Ever the aesthete, approaching the evening from a photographic perspective, Spangle felt that many participants were worthy attendees for their originality of personal style; 'for me it started with noticing a few young guys who were approaching style in an entirely new way. These guys are connoisseurs with a taste for tailoring, but in contrast to their older counterparts, they are treating menswear with a flexible mindset, and applying it freely. I've been consistently surprised by young guys from every corner of the globe mixing cult streetwear with vintage workwear and fine tailoring.' Pirounis's viewpoint concurs with Spangle's aesthetic interest, but also reiterates the value of the personal contribution of each attendee to their respective field. 'Participants were chosen based on a combination of two things. Firstly, the reputation that surrounds and precedes them - but also the will to meet them in person, hear their views in their own words and the sound of their own voices. We wanted to bridge the gap between their image and their personality.' Grantham agrees: 'the idea was to provide the opportunity to exchange perspectives on contemporary menswear and the shape of what's to come.'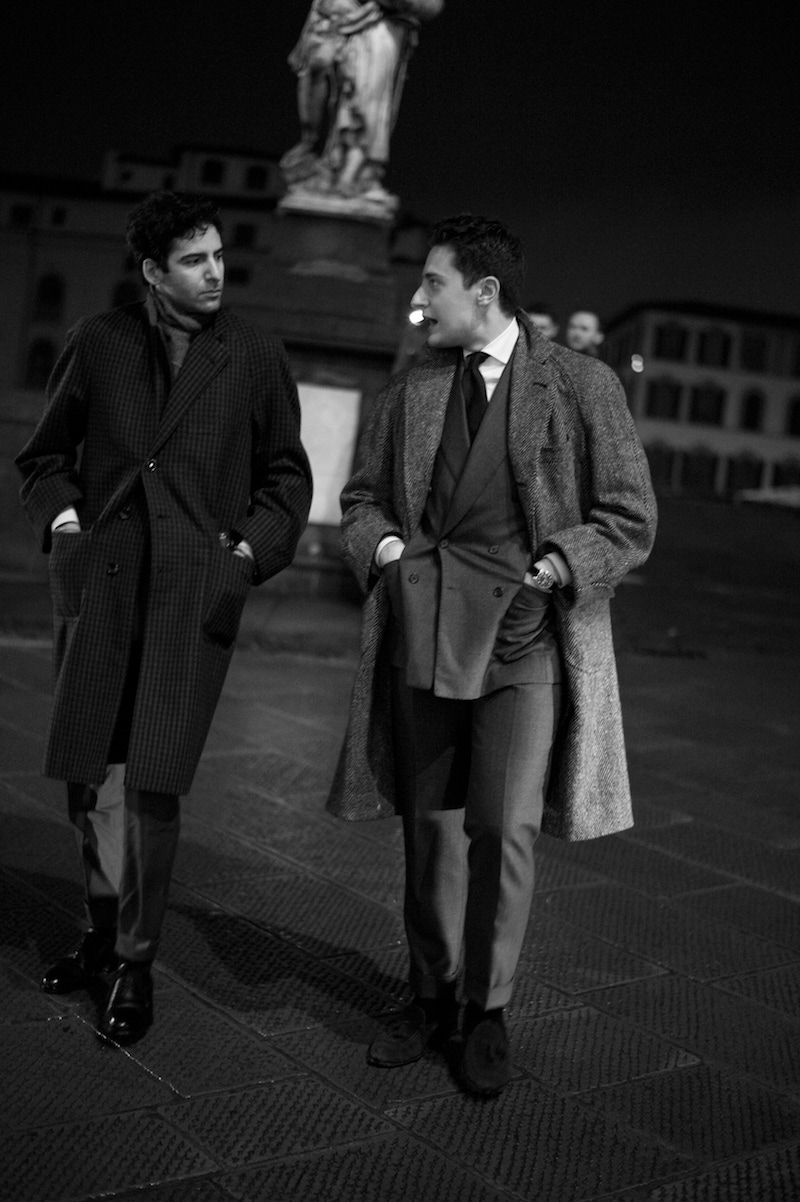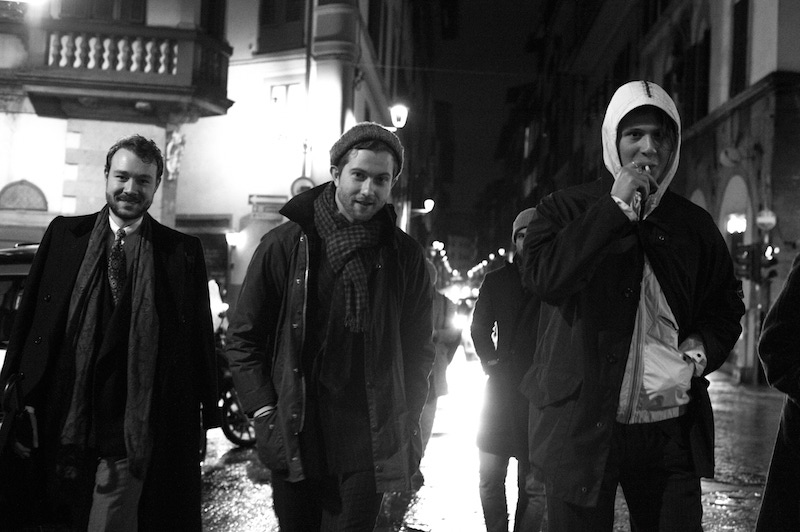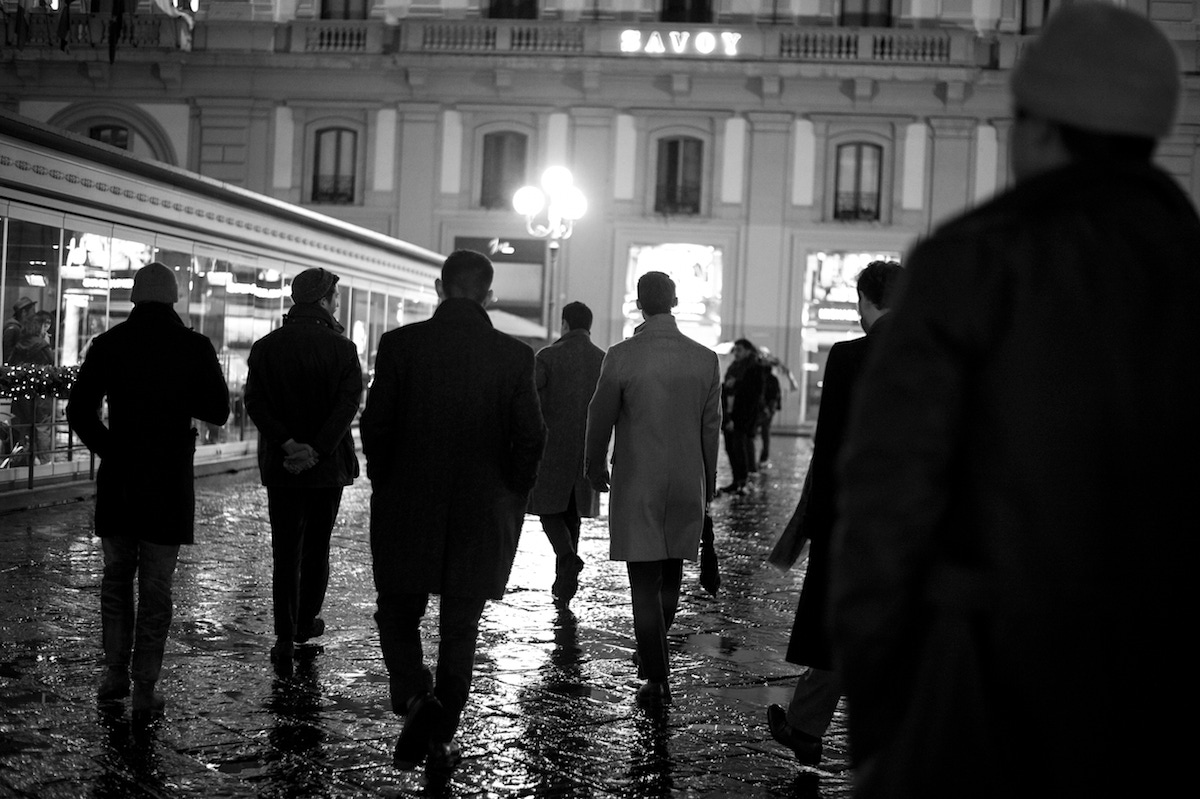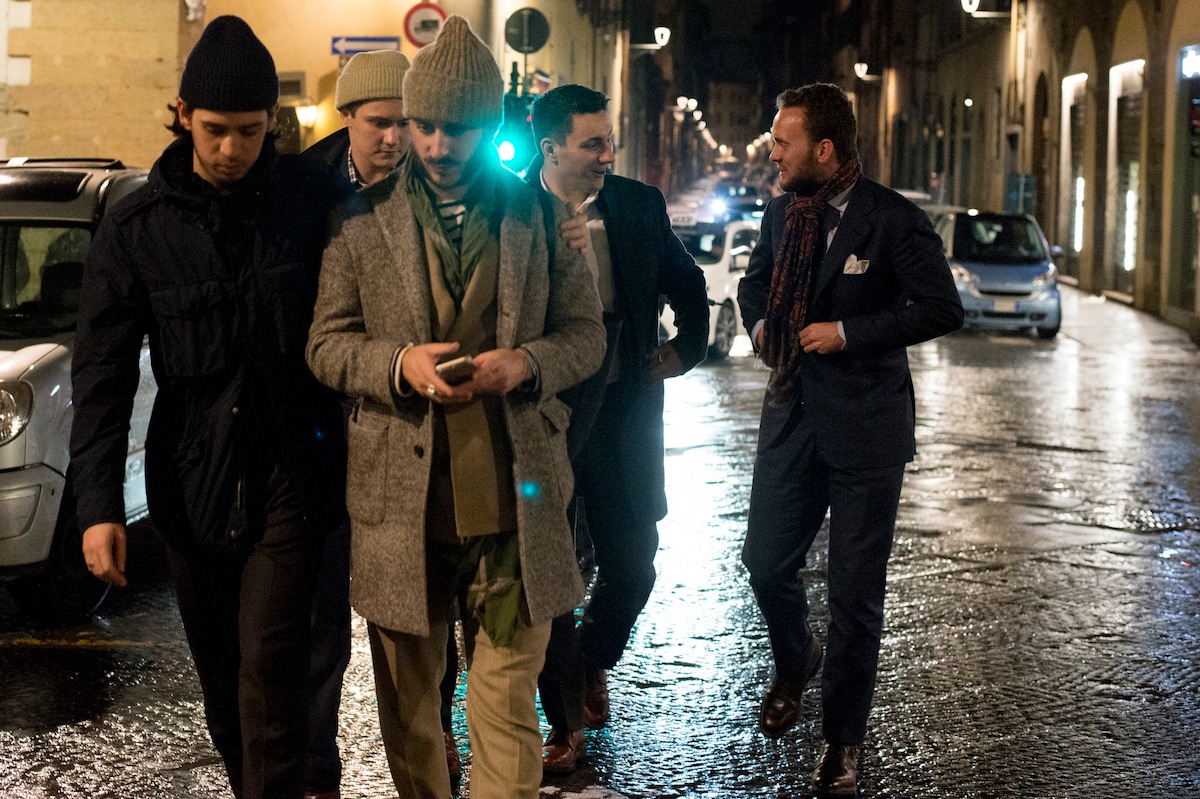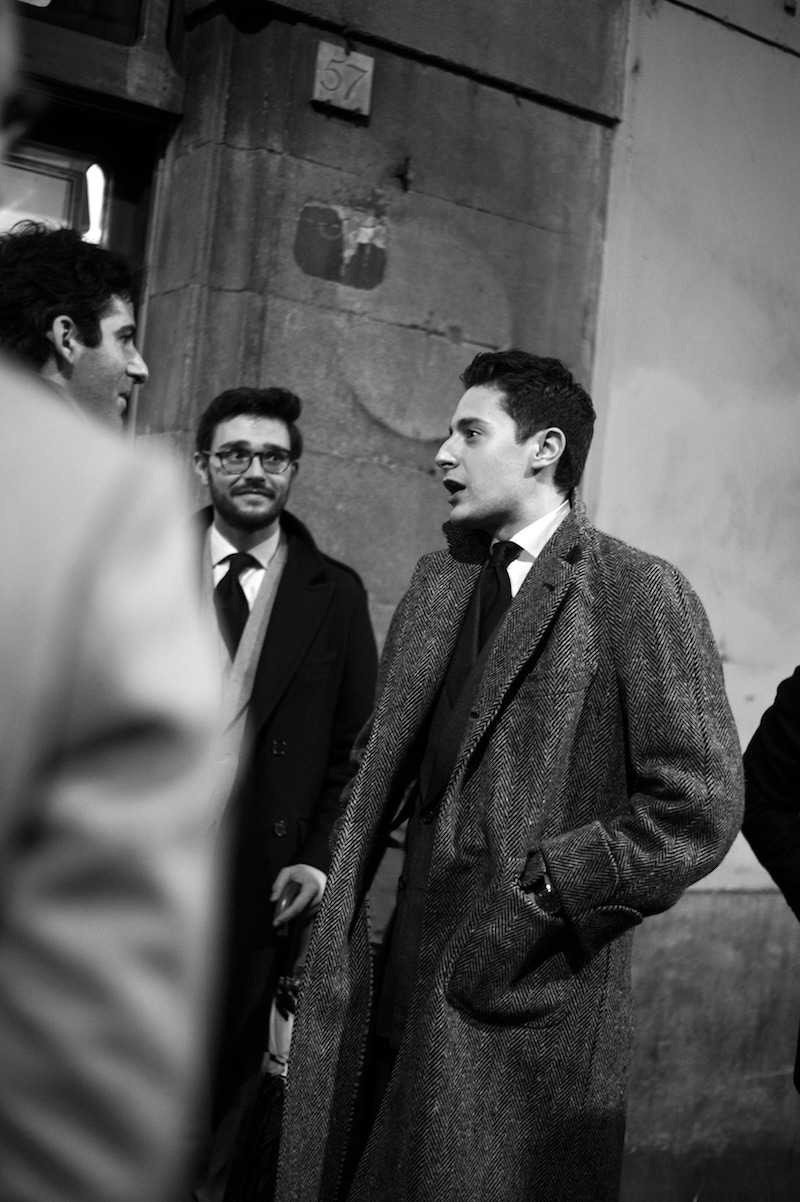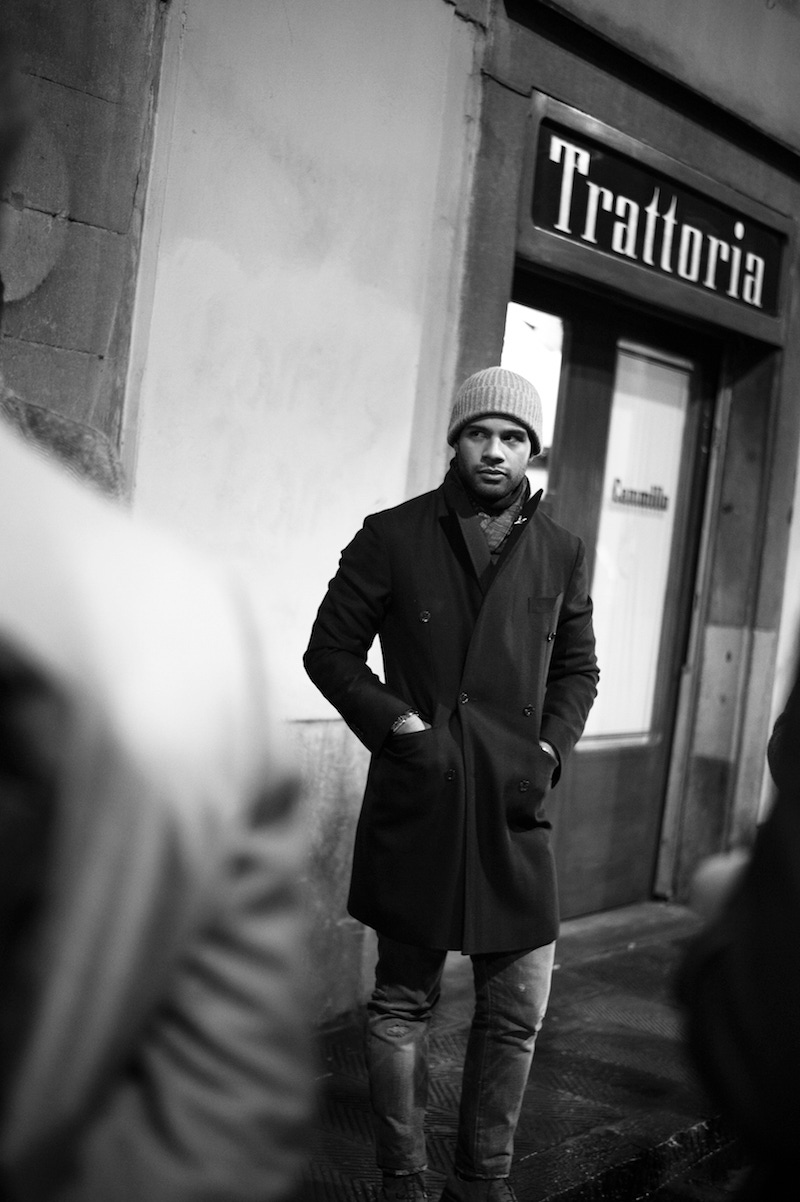 With so many impassioned thinkers in one place, or as Paul puts it 'good sports - young minds with an old soul', the discussions which evolved were naturally quite curious; be it a debate about the value of appreciating craft versus having good taste, or questioning the subjective nature of 'good taste' itself as a measure for trends or aesthetic movements, the conversation was thoroughly entertaining, much to the gratification of the hosts. Spangle notes: 'to me, this dinner was less about recognition as it was about camaraderie and laying groundwork. We had stumbled upon some of the heirs to our mutual passion and we felt obliged to get them together, get them talking, put some pins on the map and figure out where we all wanted to take this.' To Grantham, the value of the dinner lies in the diversity of views which were pitted against one another, and yet the commonality of perspective which unites all those involved; 'it was reassuring to see so many diverging approaches to menswear expressed during the dinner. Whilst some participants push for traditionalism, carrying the banner for the way things have been done for decades, others are seeking new frontiers for menswear. Yet what is common to all the attendees is a respect for quality both of experience and product, and a want to do things with integrity.' There was of course one further motivation which the four hosts shared for indulging in the dinner, as Fournier explains, 'it is important to acknowledge the determination which has driven the impact that each attendee has made. A lot of the participants went against their family's wishes to actually do what they aspired to do, these men deserve respect for what they risked and for what they have achieved.' Rightly so, whether a designer, stylist, creative or craftsman, the participants at the dinner have devoted themselves entirely to forging their own paths - often in the face of much scepticism or doubt.
'It is important to acknowledge the determination which has driven the impact that each attendee has made. A lot of participants went against their family's wishes to actually do what they aspired to do.'
Few know that better than the hosts themselves, each of whom have been working their way through the industry tirelessly for a number of years. Robert trained as a tailor at Maurice Sedwell, before he decided to focus on menswear photography, Paul has been committed to spreading the word of great tailoring for years, Jake has progressed steadily through the ranks of the Armoury to the role of Buying and Product Development Manager and Alex was born in the heart of Italy's fabric making region, which had him hooked on menswear from a young age - making him another perfect fit for The Armoury. With this in mind, Alex's justification for the gathering is particularly poignant; 'the dinner was inspired by the need to applaud passion and determination. It was an expression of respect for fellow young voyagers that believe in the importance of beauty and care in what they do, and how they live their lives.' Suffice to say, it was a highlight of this past Pitti Uomo, and one of the most pleasurable evenings I have been fortunate enough to spend in a long time. It was moreover, an extraordinarily reassuring experience - in today's world, it is often easy to doubt that likeminded individuals of a similar age still exist. Moreover, the dinner served all those participating with a timely reminder of the true value of artisanal menswear and commitment to craft, which is not just about the clothing itself. Rather, as Alex puts it, 'its about whatever expresses an individual's personality, his mood or his values', it's about one's commitment to integrity and creativity as he moves through the world. That the hosts of this supper should think to remark upon and recognise this as they have done is remarkable. One hopes that this dinner will mark the first of many great reminders of this for years to come.