Plain Genius: The Hats of Nick Fouquet
When we asked Nick Fouquet to design a hat for The Rake, we never said it would be easy. But Nick rose to our design challenge — the theme was Montana meets London — with aplomb, and his resulting teardrop fedora was a perfect distillation of life in the country and the city…
Throughout different cultures and professions, the hat has always been more than a garment of practicality. Unlike any other piece of clothing, it sits on prime real estate, three or four inches above the eyes, our most profound mode of communication. This explains why the hat can trace its ancestry through all manner of social statuses, ranks and professions. The colours, shapes and accessories all signify something about the wearer, and they are there so they stand out among the hoi polloi. This holds true today. An army officer's cap badge is cloth, in comparison to other ranks' metallic versions; the cardinal wears a biretta or galero, bright red, signifying their place at the top of the church; landed gentry would wear top hats for hunting while gamekeepers would wear bowler hats to fend off low branches while on horseback. Despite its colourful heritage, one man in the United States has held one truth to be self-evident: that all hats are created equal. Nick Fouquet always starts from a blank canvas: each design is unique and never part of any mass fashion season. These creations come out of him, and the perceived owner is a man who falls in love with it, nothing more. Each hat contains a D.N.A. that is unmistakably Nick Fouquet, but its energy appeals to different people. Fouquet hats are where the top hat and the bowler hat compete for artistic superiority, without a sniff of social rank. It's a remarkable feat that has turned an accessory into a work of art, in a way that a suit cannot be. In an experiment with Nick, The Rake spoke to him to see if we could merge two worlds, create a paradoxical hat that not only looked astonishing but told a story, too. The theme was 'Montana meets London', and Nick did not disappoint. He tells The Rake: "I was really excited about this project. The idea of Montana meets London was right up my alley. I had already a million ideas swirling around, as I loved the juxtaposition of two counterpart ideologies." The source material for ideas was plentiful. He says: "I referenced a ton of old movies, like The Outlaw Josey Wales, and various books. Since I'd visited both places very recently I had a very good reference point to merge the two together in an organic way. Strangely enough, to me, it made sense." He adds that the theme of London was "elegance, sophistication and style. I also think of rain and grey days." And Montana was "open sky, horses, roaming hills, sheer natural beauty and cowboys".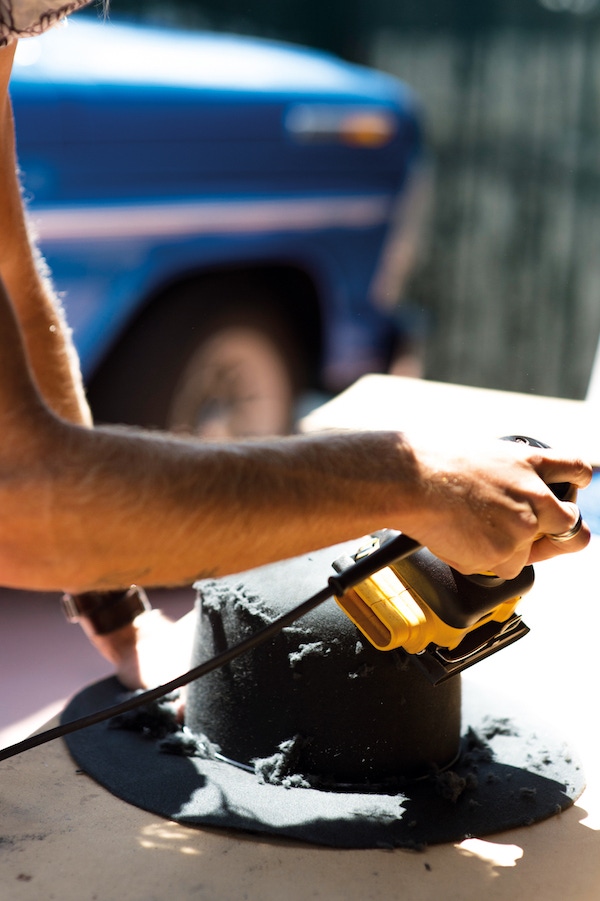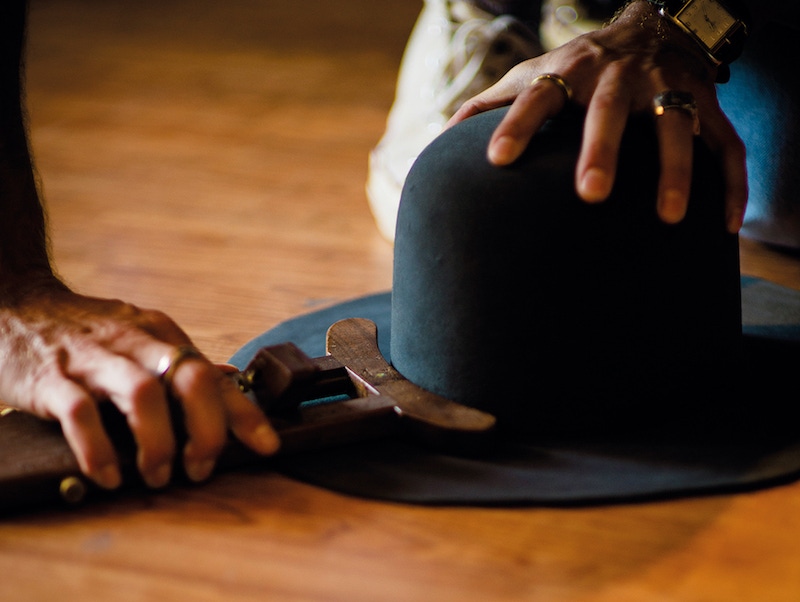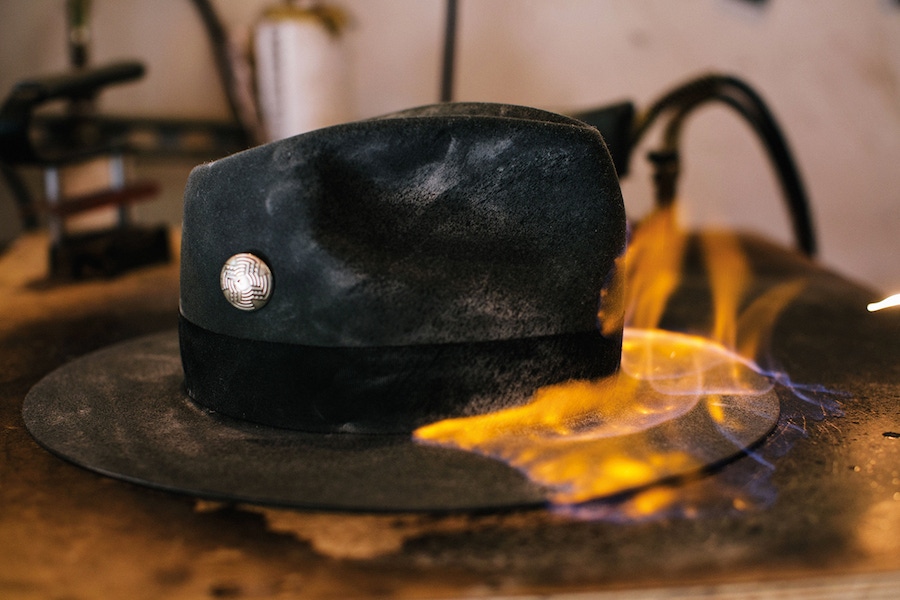 Where we landed in terms of design was a classic teardrop fedora. The base material is beaver pelt, which as far as Nick is concerned is the best for creating hats due to its strength and malleability. He chose the teardrop fedora, he says, because it is, "of the vein that someone like Winston Churchill would have worn. I was struggling with the shape a little, as an English bowler would have also made a lot of sense. But implementing the monotone element made me think the fedora shape would have been more versatile to wear in both places." While the colour of a pelt is very versatile in Nick's hats — orange, blood red, yellow, beige, navy; whatever you like — it is the contrast he creates in the rest of the hat that trademarks his work against the competition and elevates his designs above traditional hat makers. Then, the bands are made from traditional grosgrain ribbons, or denim, or crocodile skin, or strips of cloth scribbled all over with extracts from books, or leather, with contrast rim ribbons, or patch stitching on the body, or metallic repose buttons, or parts cut out of the hat, or — of course — his 'distress' technique, which involves setting the hat on fire. We could go on. The point is that the list is endless, but the magic lies in Nick's seemingly unbreakable hot streak of getting it right. Everything fits and works, whether it is outrageous or sober.
The Rake
's hat is the latter. A grey base with a traditional band, very London, Victorian — dirty but supremely elegant. Then running all the way around is an indigo leather belt with white stitching, giving it a denim feel, and a few extra touches like the pheasant feather, acting as a pièce de old-west résistance. Nick's approach to these trimmings is clinical: "The materials I decided to use in terms of accoutrement were some special pieces I had kept to the side. For instance, the conch is from the midwest, a repose button done by a lady near Montana. The feather was a rare pheasant feather, and the leather band was hand-done by a friend of mine. All the elements came together beautifully. As for the colours and shape, I picked a steel-grey colour that I think resonated with the mood and tone of London as well as with a black grosgrain. I had a great time putting it all together, and am really happy at the turnout."
"The magic lies in Nick's seemingly unbreakable hot streak of getting it right."
In terms of manufacturing, the process begins by taking the chosen pelt and steaming it, to open up the fibres and make it malleable. The pelt is moulded around a wooden block and a piece of twine fixes it in place while what looks like a wooden ladies' adult toy rolls the very tight twine down and forms a break line. The brim is then pressed down and the design of the hat takes shape — it is more recognisable, but there is more to do. Once it has dried, the sanding process begins. The felt, if it is natural, which this is, still has a considerable amount of loose fibres, the texture akin to a Jack Russell or any other wiry-haired pooch. So the sanding smooths the texture of the hat. From here, the finishing touches to the shape are added. A rim cutter, which looks like a mini crutch, rolls round the rim to regulate its size (in this case three inches). The sweatband, embossed with the Nick Fouquet logo, is added using an over-lock needle to secure and hold the inside circumference. Once the band colour is chosen and added by hand, the shaping begins. It is worth noting at this point that Nick can still do plenty with the shape, and he tends to go with how he feels — whether it be Boss of the Plains, fedora, cowboy, bowler, whatever it may be. He steams the hat again and, in the case of
The Rake
's hat, he pinches and manoeuvres the hat into the fedora shape you see here. Mission accomplished. Two worlds that may as well be antonyms of each other provide succour to those who, like most rakish folk, need to express their city life and adventures in one garment but have hitherto found themselves empty-handed. As Nick puts it: "What I love about this hat are the details and the colour scheme. It's elegant yet rugged; wearable yet powerful. It's got a lot of character, much like the British but with a country sensibility." In its wearing, the hat has the formality to brush up well against a formal double-breasted pinstripe from Kent, Haste and Lachter, or even
The Rake
's house tweed blazer from Huntsman. By the same token, should you find yourself travelling in full RRL outfit or similar casual dress, this will be a loyal companion to you. A hat for all seasons and styles, Nick has done it again.
Originally published in Issue 48. Subsribe here for more.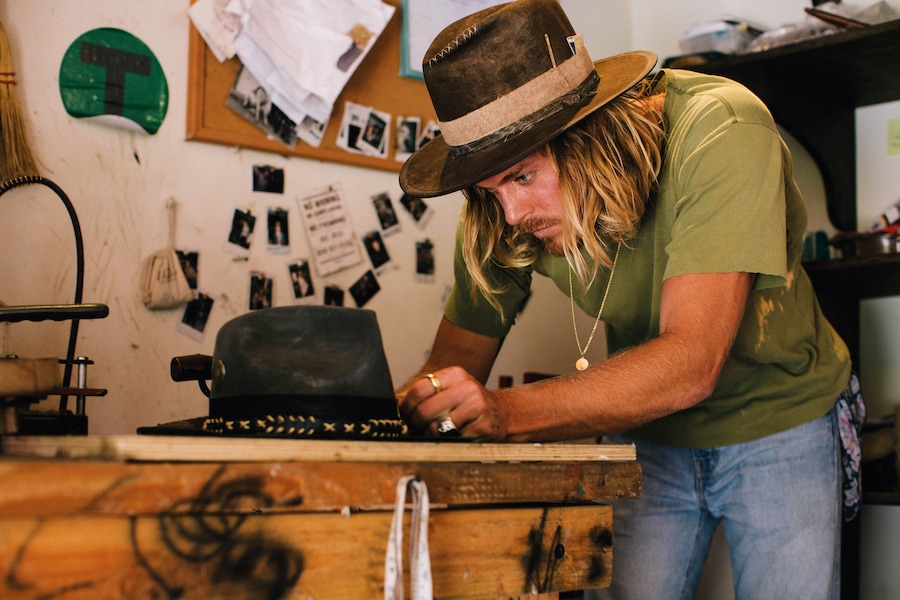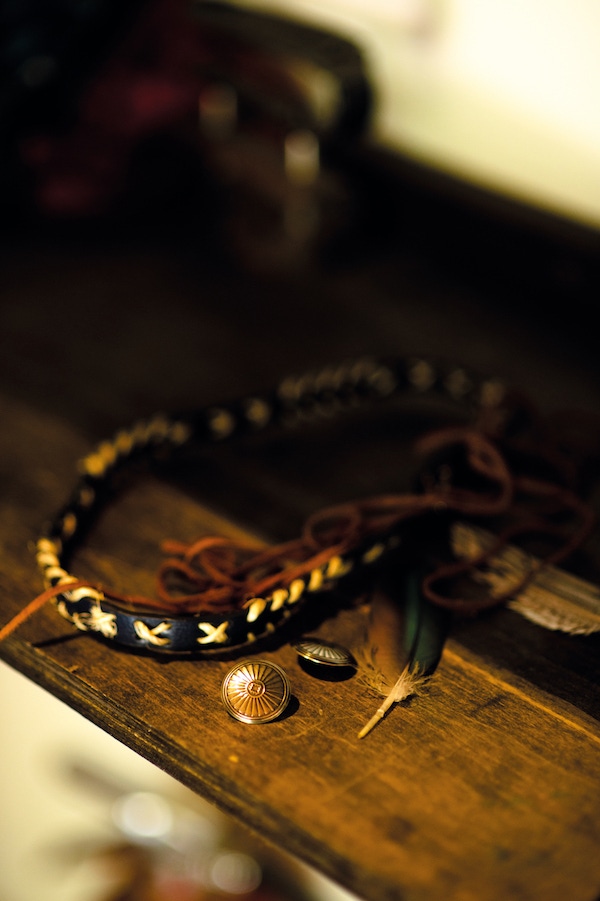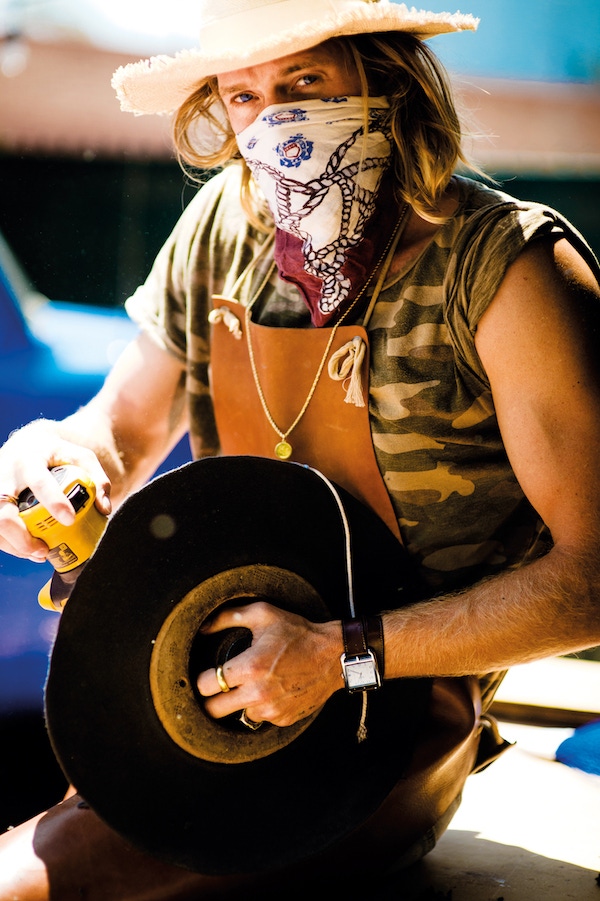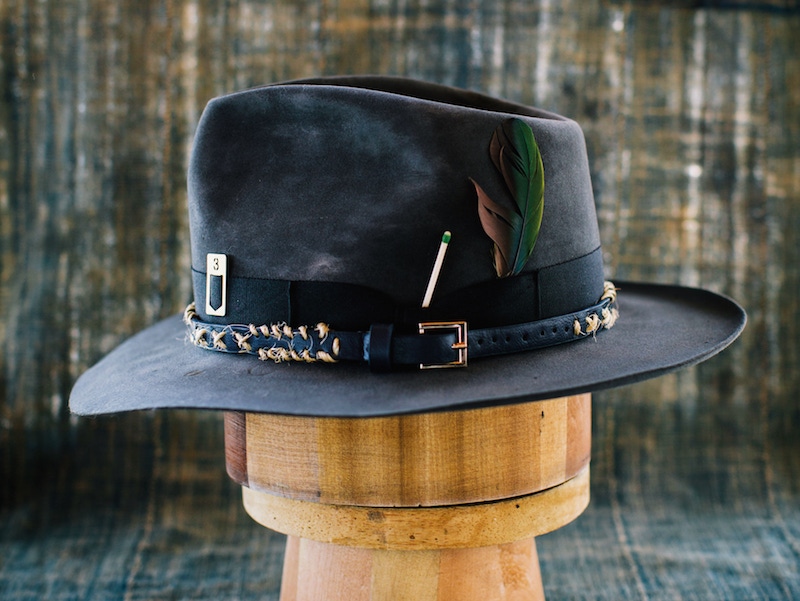 https://youtu.be/FH9s_a65BHY