Poetic Justice: Henry Cavill
Superman is back — and so is Henry Cavill, the quintessential British gent making the American icon his own.
It takes a Brit to play America's most wholesome, handsome and superhuman superhero. Superman is to the comic world what Winston Churchill is to politics: not necessarily everyone's favourite but widely acknowledged as the primus inter pares. Umberto Eco said of Superman that he can "be seen as the representative of all his similars". He is the embodiment of good versus evil, an immigrant bringing light to a new world, the grey man demonstrating that we are more than what's on the surface, and that we all, no matter how strong, have weaknesses. His is a nifty allegory for everything from the story of Moses to a characterisation of the American Way. His incarnations on screen can be seen as a commercialisation of legend or our unquenchable thirst for a messiah of one form or another.
Henry Cavill isn't exactly someone who would be passed unnoticed on the street. He has classic striking features, a strong jaw and cheekbones (at this moment slightly masked beneath some stubble for his role in Mission: Impossible 6), Roman statue physique and, unlike plenty of his contemporaries, tall. The same can be said for his entering a room, too. On arrival at London's best members' club, Mark's, where we spent the day talking Royal Marines, rugby, rescued animals and his rakish instincts in the sartorial arts, there was that rare sense you get from men like Henry, who impose without being intimidating, who can find the most uncomfortable person in the room and put them at ease. His arrival with his bear-like dog, an Akita called Kal (after Superman's real name), helped, of course. While Kal went to get brushed up for his (remarkably photogenic) cameo in our photoshoot, Henry and I took the opportunity to chat.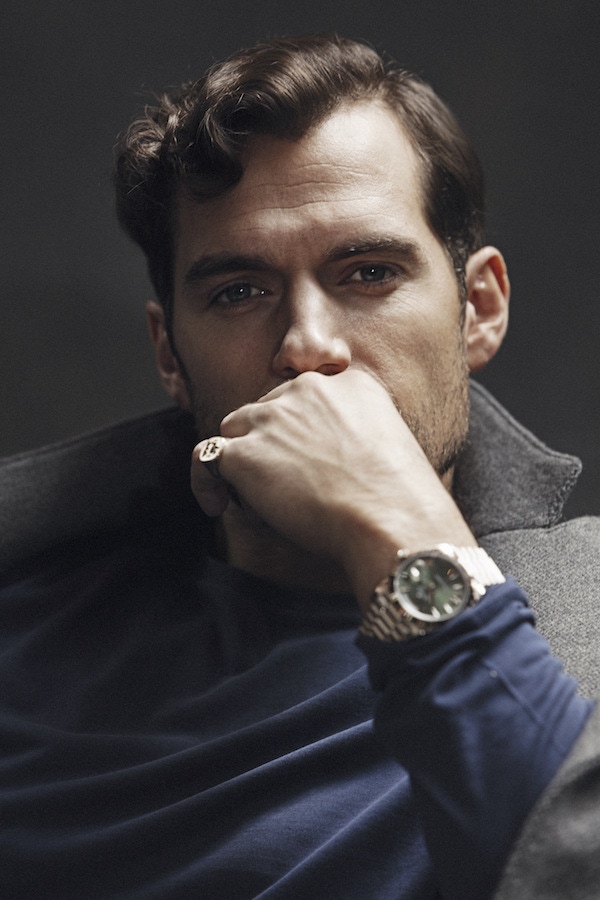 As you will know, dear reader, the dwindled British empire, which once had dominion over a quarter of the globe, is now made up of randomly dispersed islands. One of the nearest to Britain is Jersey, and this is the ancestral island of our cover star. Jersey has always had a French connection to it, but the Cavill family is aware and proud of its mainland roots. "My parents raised me and all my brothers as British, very British," Cavill says. "My mother is Scottish and Irish, and my father is English. It has always been a matter of being proud to be British. It isn't about turning your nose up at the rest of the world, it's just that we are an island that, despite all the odds, managed to survive all the other empires of history and became the largest empire itself, and has still survived to be a world power. I think my parents just bred it into me to be proud, and I am." It is an unfashionable stance in a world in which patriotism and racism are too easily linked, where enjoying the Last Night of the Proms or singing the national anthem with gusto is a guilty secret, lest you be sneered at. Cavill's Instagram account, where he has created interesting set pieces to wish the British and Irish Lions rugby team good luck, shows he isn't all talk, and all power to him.
Henry credits a strong sense of family, patriotism, and brothers to whom he remains close for keeping him grounded. "I have brothers who will quite happily shoot me down when needed," he says. "They have always been very straightforward." Considering one of his brothers is a lieutenant colonel in the Royal Marines, that's not hard to believe.
Henry went to Stowe, a prestigious and impossibly beautiful public school in Buckinghamshire, southern England. Henry's time there was troubled. He was bullied and teased, acquiring retrospectively illogical nicknames such as 'Fat Cavill'. It got worse when (in a particularly naïve quirk of some private schools) his final two years of schooling became co-educational. Here, Henry got a hard lesson in how a convergence of the sexes during adolescence can be a brutal time. "Introducing girls in the last two years is probably the worst thing you can do," he says. "Focus goes off work and you put boys from a highly stressful situation into an even more stressful situation, which is not good during A-levels."
It was at this point of the interview that Henry demonstrated his almost pious knack for introspection, saying, "I look back and think, Thank God people were such dicks to me at school, because it taught me an awful lot about people. As soon as the girls arrived — and I was not popular — all the cool guys would tell them I was a knob. All the girls turned on me and then all the guys who were my friends went for the girls. I had a handful of friends but it really surprised me. I was like, 'Wow, you totally turned on me to be cool, in front of those girls'." This habit, his self-effacement, cropped up a few times in the interview: later on, when I asked whether fame and appetite for success had helped overcome a sense of not being accepted at school, his response was honest and analytical. "Yes, there is something to do with school, I definitely get a sense of vindication," he says. "But I have battled with that because that is an ego-based thing, a negative side to the ego that is ultimately doing nothing but destroy." Here is a man not interested in victimhood or dwelling in pain; rather, growing from it.
Read the full interview in Issue 54 of The Rake, on newsstands now. Subscribe here.
With special thanks to Mark's Club.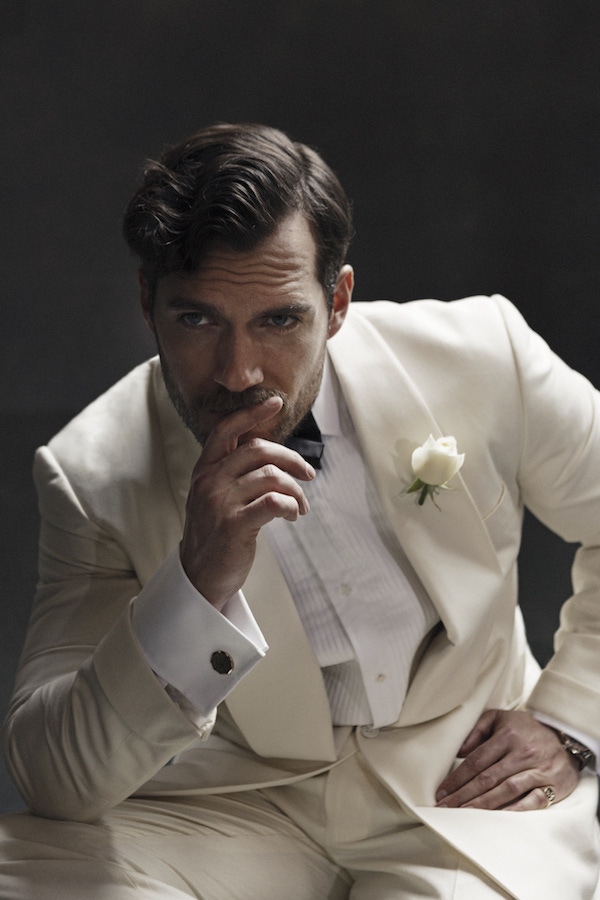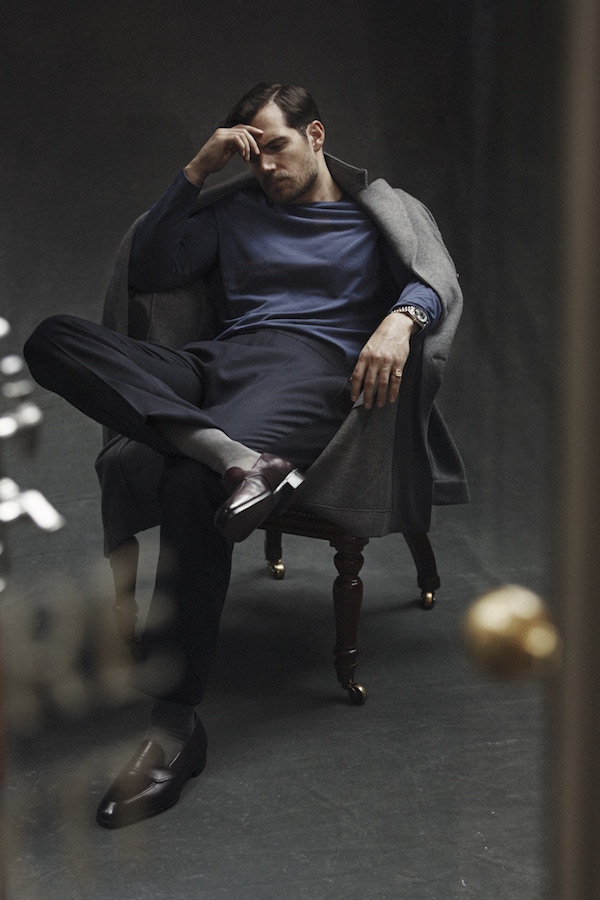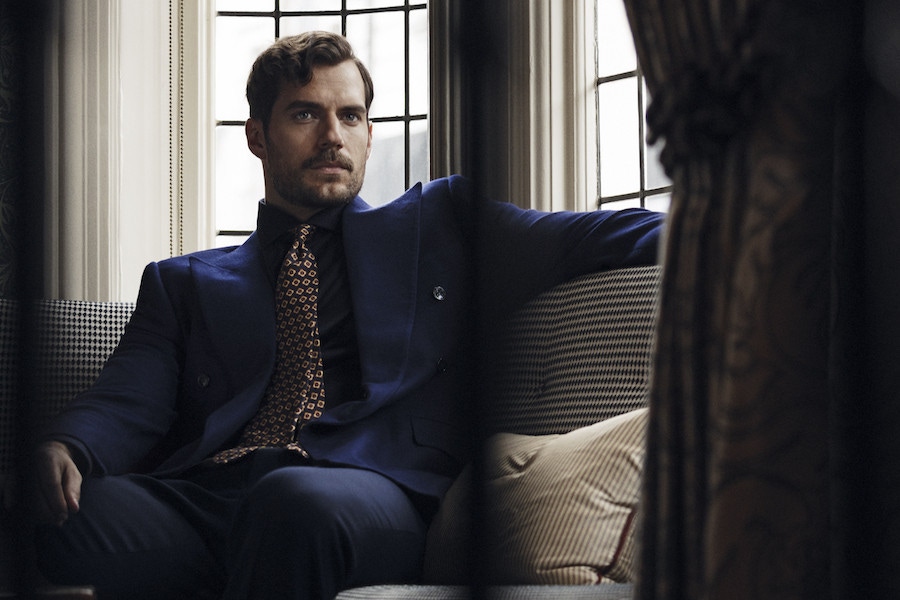 Photographer's Assistant: Magnus Petersson
Lighting Technician: Richard Bartram
Fashion Assistant: Anna Prendergast
Tailor: Francis Paley
Grooming: Ailbhe Lemass / Linlee Management.