Pump up the Volume
Skinny-fit fashion is dead; long live voluminous vim. Here's how to embrace wide-legged trousers and elegant, full silhouettes.
An attentive extra-terrestrial visiting the western world's major metropolises around the turn of the millennium might have been forgiven for thinking there was a global shortage of fabric, as brutal in its effects on fashion as the Great Avocado Shortage of 2016 was to the hipster café scene. 
This was a time when men, slavishly trying to emulate the cigarette-cut svelteness of then mega-trendy bands such as The Strokes, would, were it an option, have aerosol-sprayed their jeans onto their legs each morning. Clones mingling outside churches during the nuptials season would all be in slim-cut two-pieces that adhered to their burly, heat-moistened frames like shrink-wrap around camembert, each and every one harbouring the frankly quite touching belief that they'd nailed Sting's Brighton dancehall look in Quadrophenia. Ankles began peeping from beneath trouser hems, vertebrae from beneath jacket material, when men reached up towards overhead luggage racks.
Even if you had a torso like a piece of toast and the overall athletic bearing of a Pepsi commercial's leading man, it wasn't – and this is more brutally apparent in retrospect, of course – a good look. It looked like forced femininity, and was thus as emotionally uncomfortable as it was physically constricting. So it's a blessing that this lamentable leaning towards tight-fit, skimpy menswear has slipped gently into the void of the past and volume has once again taken centre stage.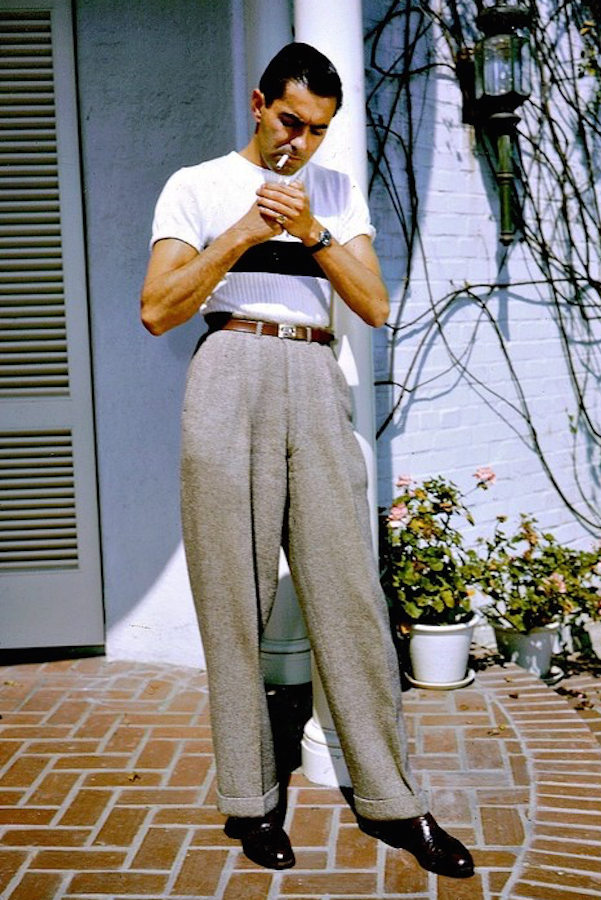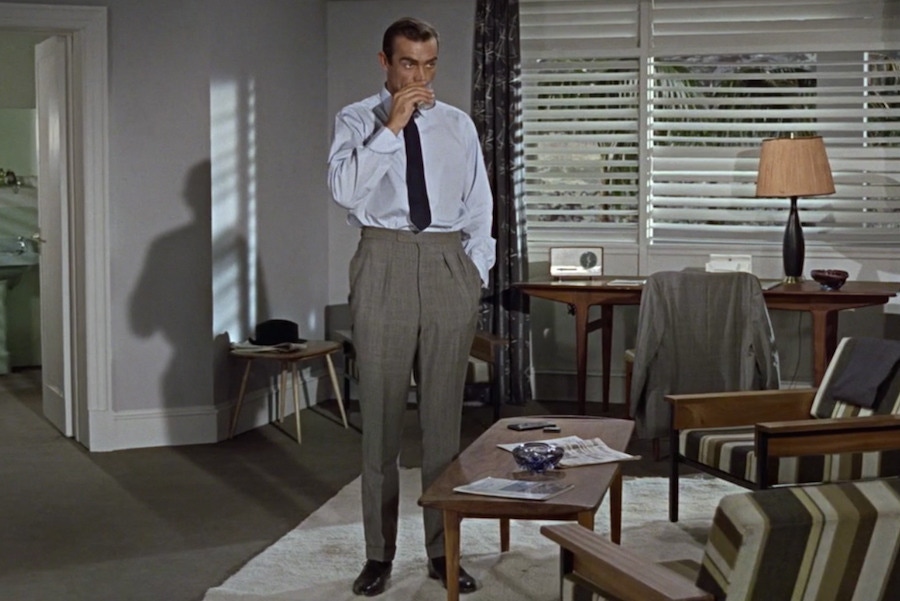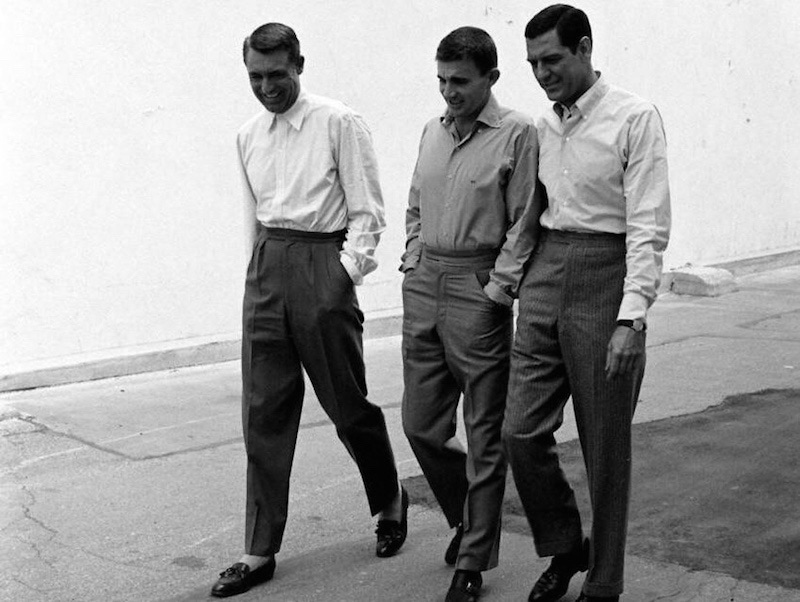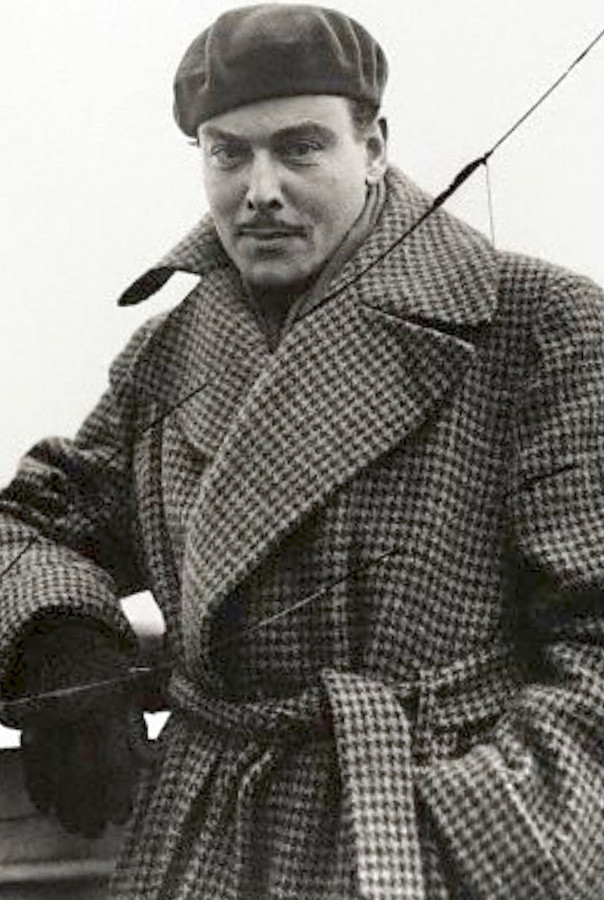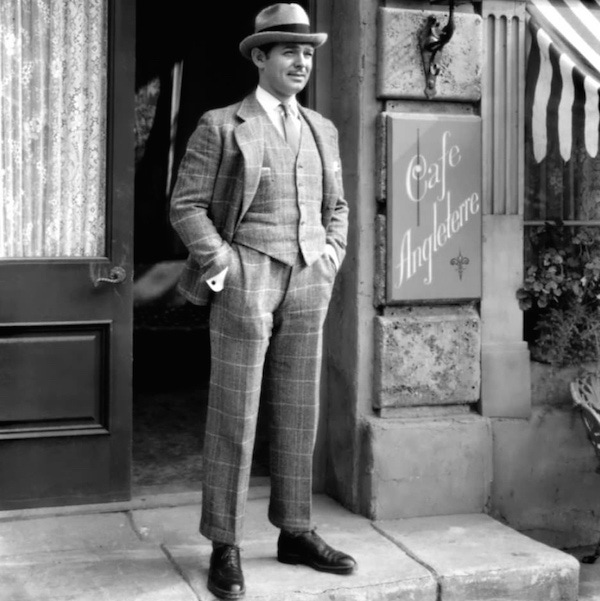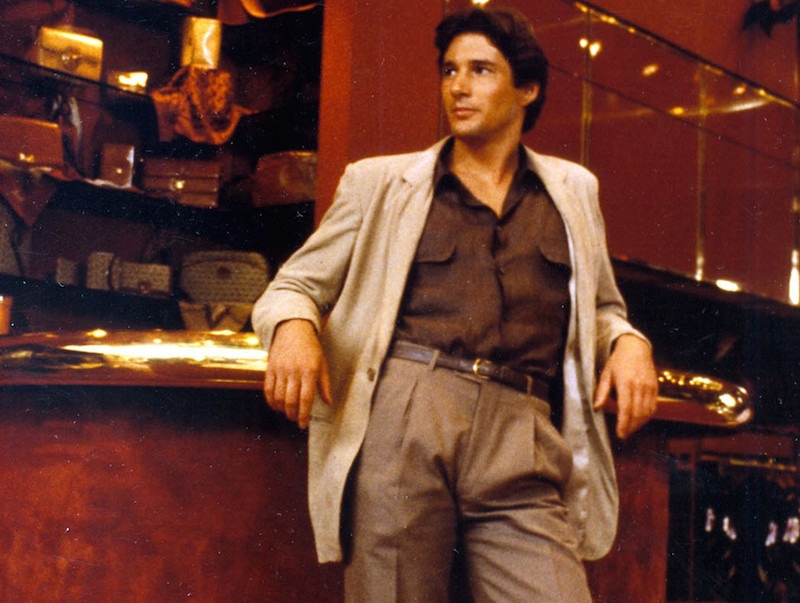 The extent to which things have changed was neatly embodied by a quote from Giorgio Armani, speaking about his spring/summer 2016 collection - "After years of skinny tailoring," he remarked, "I sensed the need for a relaxed naturalness, for clothing that caresses the body instead of rigidly sculpting it" – and the return to roomy cuts, wide-legged trousers, fuller-cut suits and free-flowing outerwear is an aesthetic reboot that it is imperative to embrace, whether that means dabbling with luxe athleisure, upping the formal stakes of your wardrobe at your favourite atelier, or simply bolstering your ready-to-wear repertoire. An excellent starting point, when it comes to adding some volume to your wardrobe, is Edward Sexton's biscuit brown
'Hollywood' top pleated wool trousers
. As regular readers will be aware, Sexton is famous for injecting rock and roll swagger into Savile Row from the late '60s along with his partner Tommy Nutter, but this garment derives from another scene altogether. Based on a staple on-set garment for men during cinema's golden years, it features front pleats – increasingly a signature in the collections of many of our favourite brands – as well as a single flap back pocket, belt loops, zip fly and hook-and-bar fastening.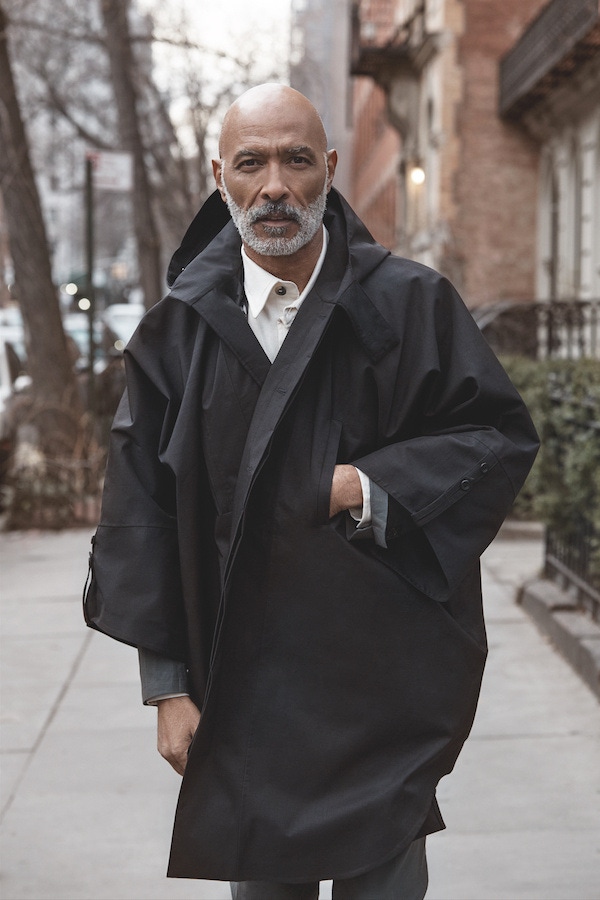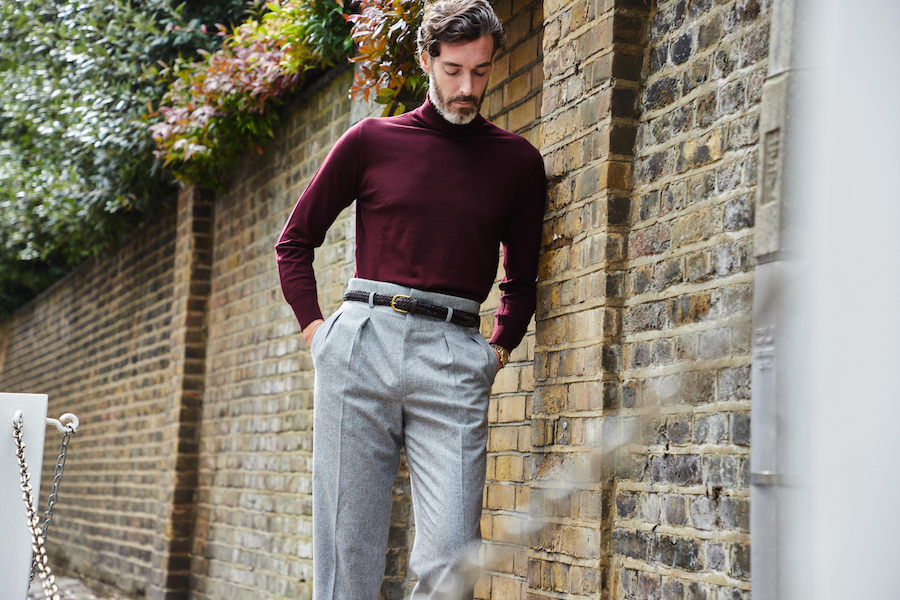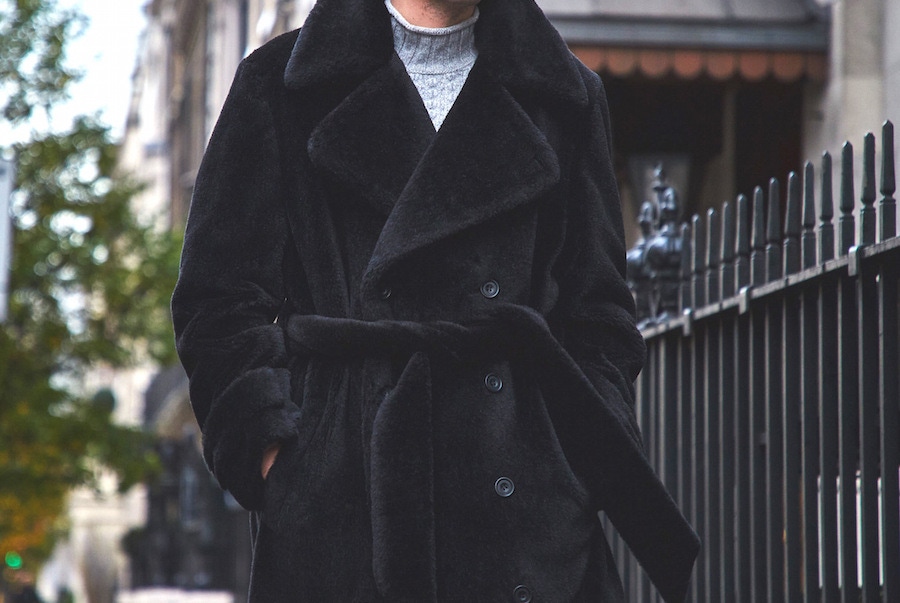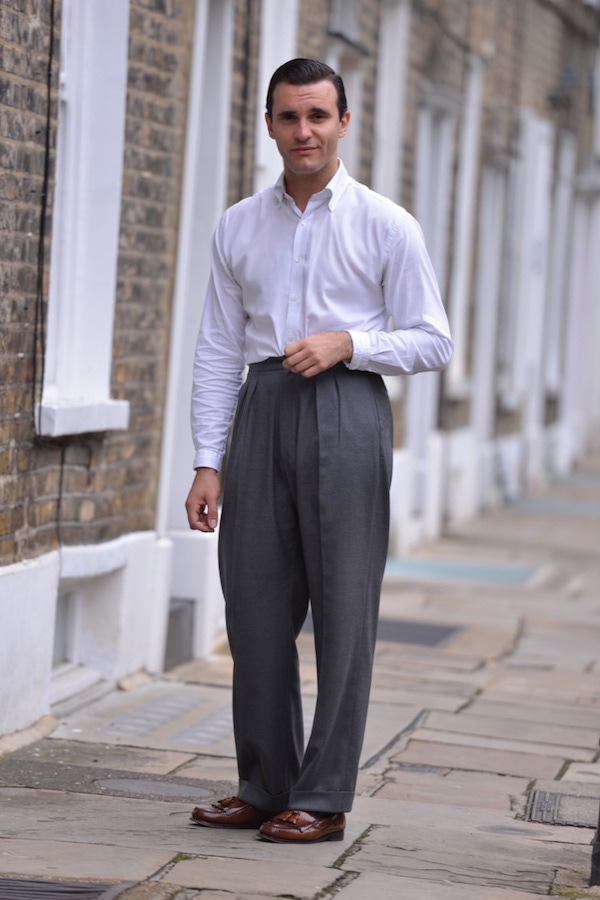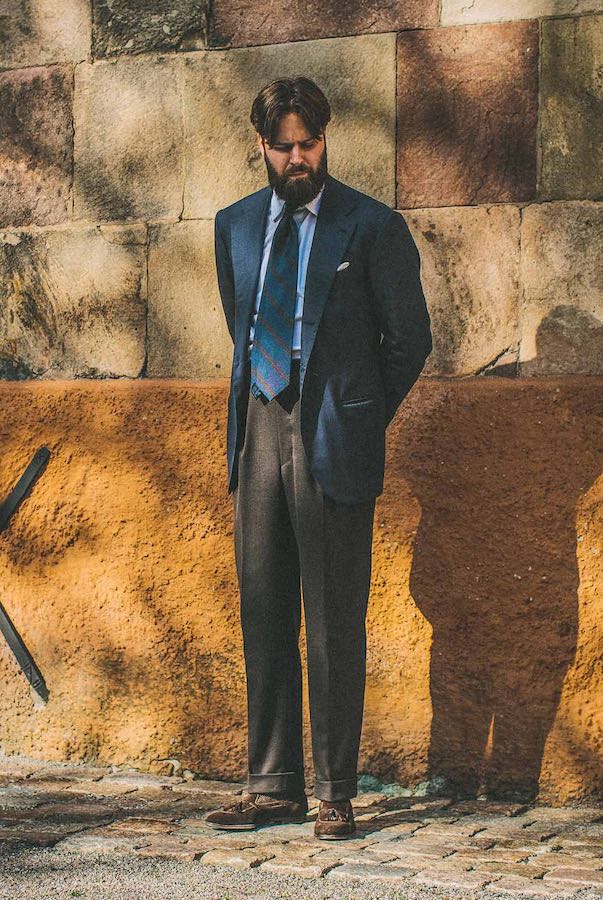 When it comes to wintry outerwear, you can really go to town with your newfound love of capacious silhouettes. The
Raincho jacket
by Norwegian Rain – which came into conceptual being via a doodle on a Paris street café napkin – is a witty spin on the poncho, and is an impressive addition to menswear's burgeoning tech-fabric canon: it features a water repellent outer layer and inner membrane, as well as what the brand refers to as a 'front edge water tunnel' – essentially a sophisticated irrigation system built into your jacket. If the Raincho jacket conquers the elements with guile, Motoluxe's famed Teddy Bear coat, available
here
in brown, tan, black and grey, simply blocks their passage with the dictatorial detachment of a nightclub bouncer. Made using a cotton-backed deep-pile blend of alpaca and mohair, and double-breasted with turn-uppable collar and peak lapels, it's a garment in which you'd feel confident embarking on a lengthy stroll across an Alaskan wilderness. Back in the temperate metropolis, Private White V.C.'s brown dogtooth raglan-sleeve
wool overcoat
will inject some commodious credibility to your repertoire of layering combos. Rendered from a lambswool cloth in navy, brown and cream dogtooth, it's made in the brand's Stollbrand factory in Manchester. Those slanted side pockets and concealed front buttons make it great for gently deformalizing a suited-up work look. And how to wear all of the above? With the joyous insouciance of a man who's finally been cut loose after years of sartorial constriction.