The Rake Dispatch: Santa Barbara - The Secluded Surfer's Heaven
Santa Barbara embodies the best of the Golden State. Go north, and the wilds of Big Sur offer epic views of thrashing waves, mountains and Mamas-and-Papas spiritual escapes.
 To the south, the glamour of Los Angeles starts to introduce itself, slowly, as you enter Malibu. But Santa Barbara is easy to love—it mixes small-town Main Street with a vibrant surfing culture. It satisfies our prejudices of what we want California to be: a sixties Beach Boys groove and that feeling of freedom. 
It's good to be here; it's especially great to surf here, with beaches far less crowded than Malibu or Los Angeles, making Santa Barbara rather hard to leave. Inspired by
The Endless Summer
—the iconic documentary, which starred a group of Californians on the hunt for the perfect wave—we revisit one of the spiritual homes of the sport: the radical, freewheeling, and strikingly luxurious paradise that is Santa Barbara.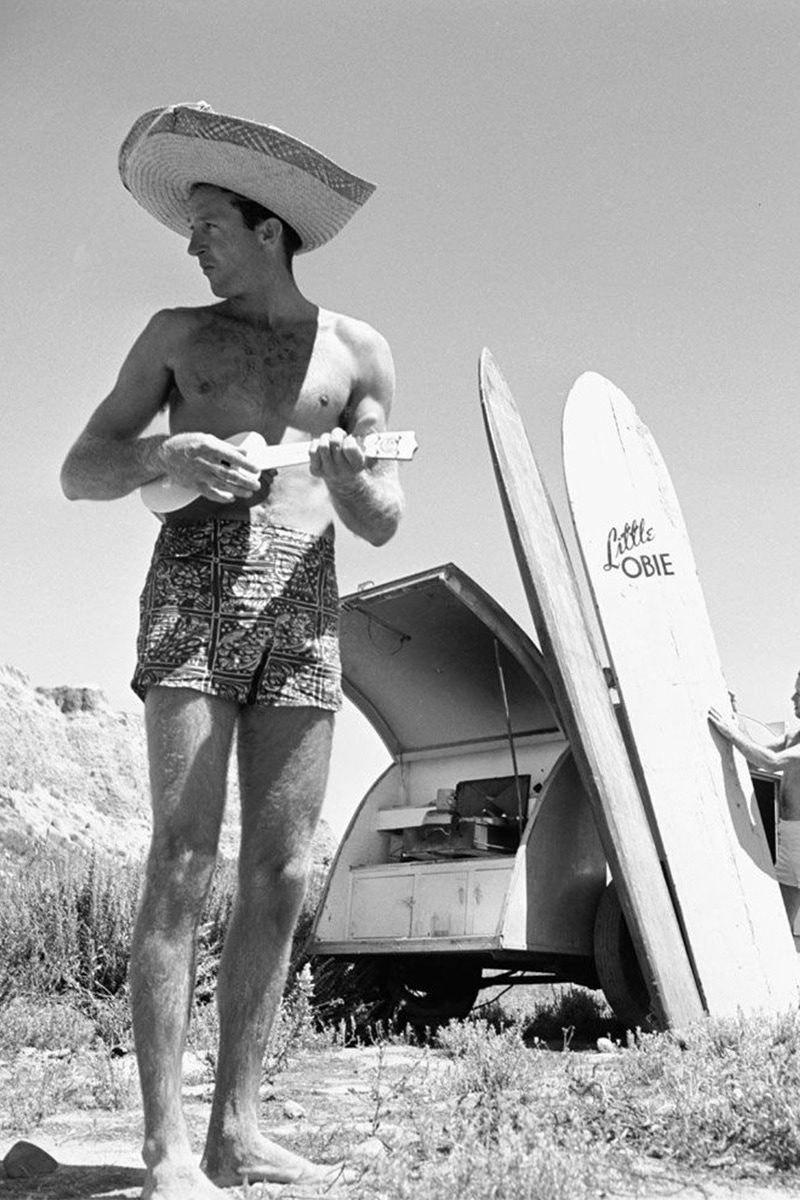 SURF
Summer is the optimal time to enjoy the water in California. Just eight miles south of the city, you will begin to see lines of cars parked along the highway. Skip the flooded Trestles and look out for The Cove or Rivermouth, both perfect longboard spots to meet other local loggers enjoying the swell. Sandpit, at the Santa Barbara harbour, has two-to-four foot waves that provide a long and fast push per ride. Between Haggarty's and Laguna Bay, you will also eye groups of longboarders attempting an eight-foot high break. Feel free to shop your own longboard, or hire one from a reliable supplier. 
STAY
Surfing can be tiring, so you'll need somewhere comfortable to return to each night. The Belmond Group i
s a byword for luxury and great taste, and their El Encanto hotel lives up to the same high standards. Perched up into the hills, it offers marvellous views of the American Riviera in a classic Hollywood-style hideaway that includes a spa and fine-dining facilities. If you want something more low-key, the iconic San Ysidro Ranch is pure California. Audrey Hepburn, Churchill, Sir Laurence Olivier, and countless other stars and politicians have called it home on their frequent escapes to Santa Barbara.
EAT
Surfing can also be a hungry business. The Boathouse at Hendry's Beach has long been a local favourite for surfers—many of whom end their morning surf with their popular eggs-benedict. While chasing the perfect swell, a brief stop at classic California burger joint
In & Out
has become a passtime. Keep an eye out for them as you cruise through the Pacific Coast Highway. Burgers and beach views? It doesn't get better.
Barbareño, which adds a haute character to Native American cuisine, has also caused a buzz in Santa Barbara thanks to the locally-sourced ingredients (California's farm-belt is nearby, so expect the quality of food here to be high). But if you're looking for the perfect snack, the queues outside La Super Rica Taqueria should be testament to this humble store's flavours. Indeed, Julia Childs was such a fan, she would bring her food critic friends here to try authentic Mexican food—which should be more than enough of an endorsement.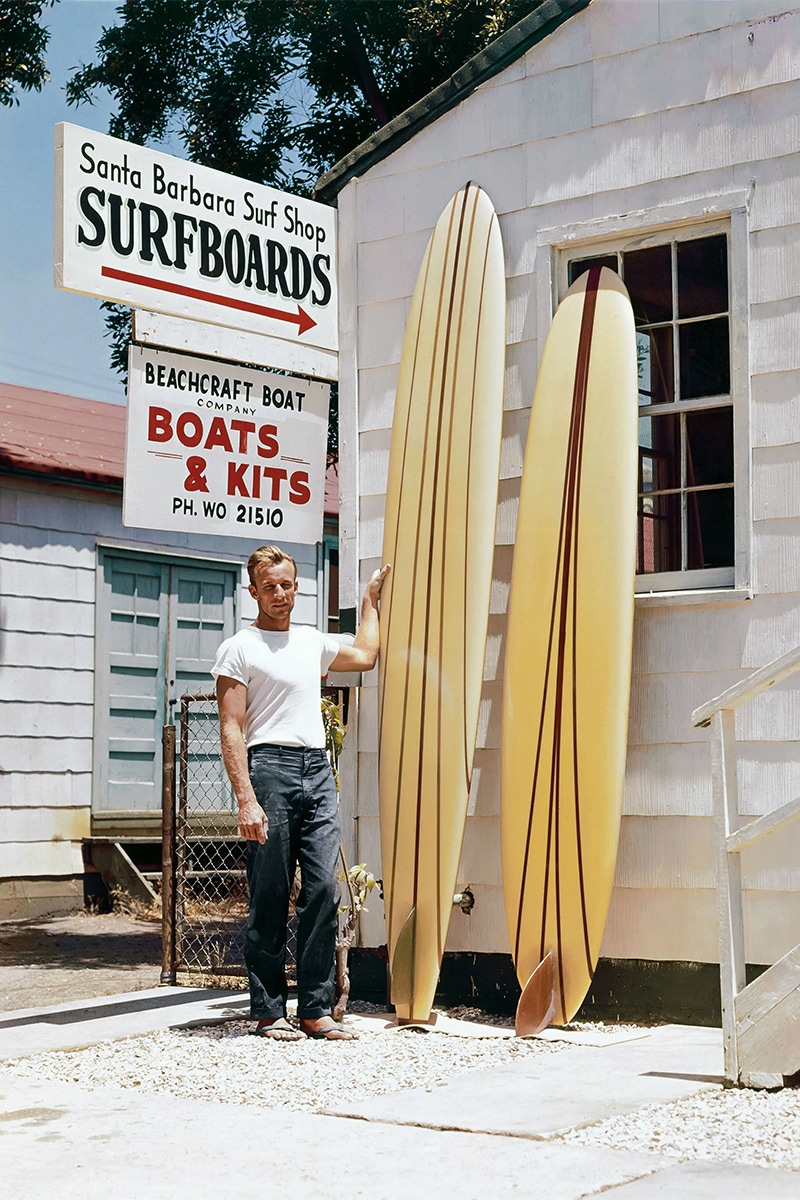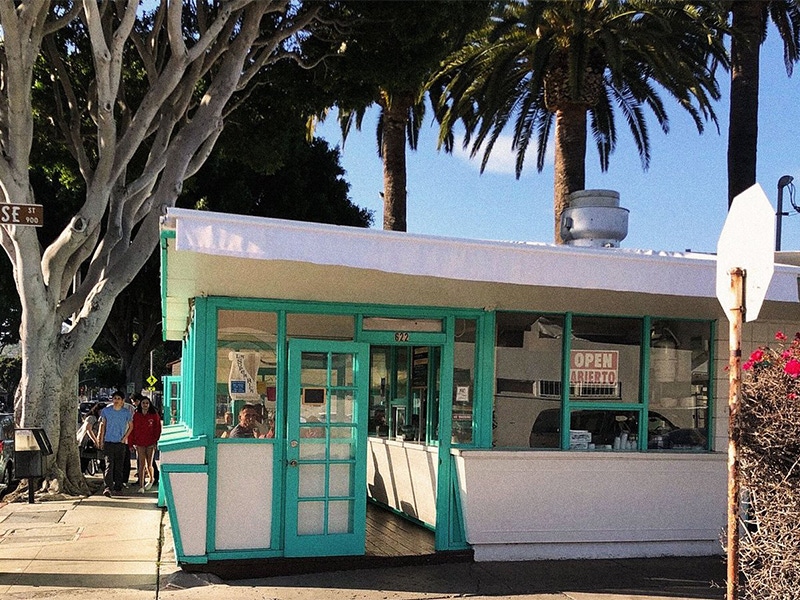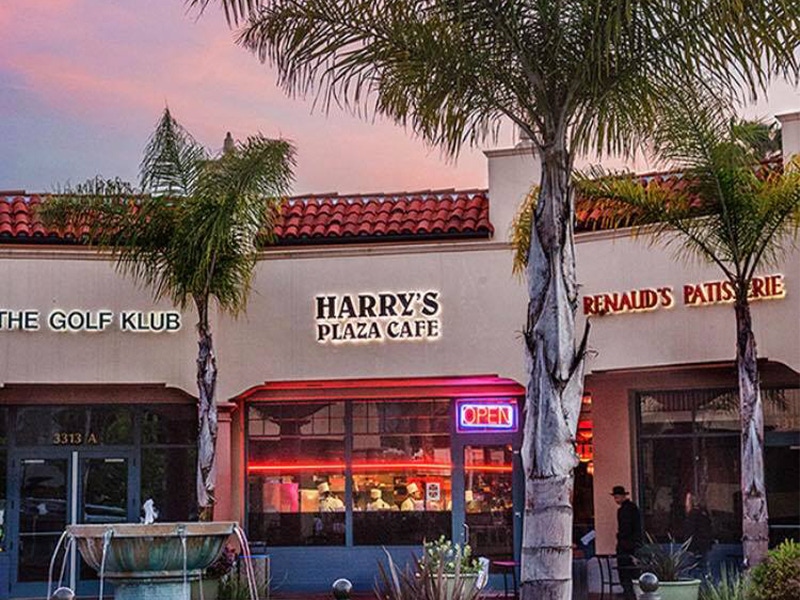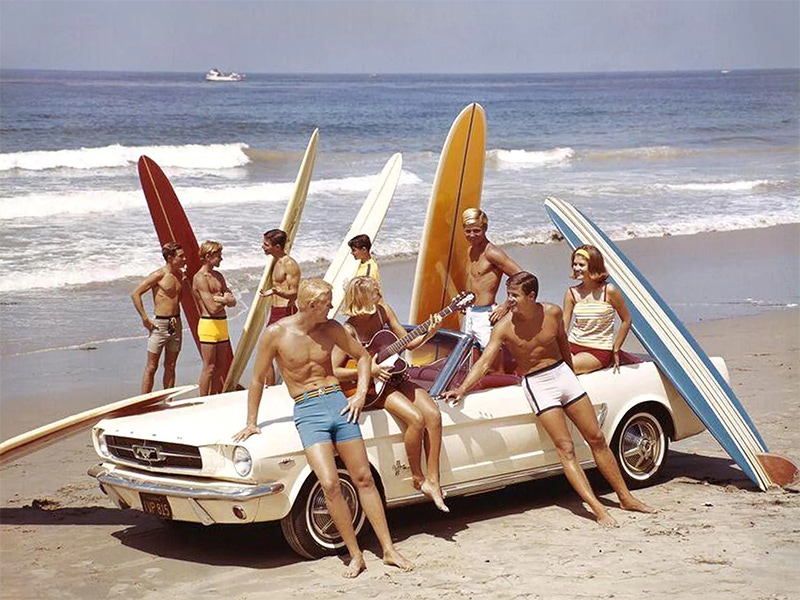 DRINK
No trip to Santa Barbara is complete without discovering The Funk Zone—a newly-developed district committed to small, artisanal wine-bars. J. Wilkes is a long-time favourite, and offers tasting experiences as well as a reliable spot to get a drink. Readers will appreciate the familiar interior and menu of Harry's Plaza Cafe (known as the 'Home of very generous drinks')
while Shaker Mill is an old-world Havana-inspired watering-hole known for their Arroz Con Pollo cocktail: bourbon, rum, coconut, horchata, and mezcal pechuga. 
DO
Santa Barbara has numerous hiking trails that offer stunning views of the sea, but there's no question that surfing should be at the top of your list. For the daredevils among you, this is a good chance to do some motocross, à la California 'King of Cool Steve' McQueen—especially when the swell is down, and the desert becomes your alternative, inviting playground. Find a reliable rental service for vintage bikes, like McQueen's Triumph Desert Sled. Kayaking through the Channel Islands is another highlight, and if you're not in the mood for adrenaline-pumping activities, the town centre itself offers plenty of bohemian boutiques and charming shopping streets. You're here to relax and immerse yourself into the soul of California. So, live with an attitude of indifference; switch-off, forget your plans, allow yourself a moment to reconnect with nature, surf, and eat incredible tacos. Santa Barbara has it all.