Rake-in-Progress: Douglas Booth
The British actor Douglas Booth tells The Rake about his humanitarian work for the U.N., his dyslexia, and why Ray Winstone deserves his status as a legend of the industry.
Carving out a career in the film industry is no easy feat, and when taking into account the amount of work Douglas Booth does on the side, the ground he is covering is remarkable. Booth's career began when he was 16, with a small part in Julian Fellowes's From Time to Time. He describes his debut as "a baptism of fire" — as well he might, given that the cast included stellar performers such as Dame Maggie Smith, Timothy Spall and Hugh Bonneville.
Booth is also an ambassador to the U.N. refugee agency, visiting war-torn and humanitarian crisis zones — "it sounds stupid, but it was life changing" — to try to do his bit. A charming, polite, fiendishly handsome and down-to-earth young man, occupying the limelight is not his cup of tea, and it's exciting that he will be on our screens for many years to come. His current projects include the mythical murder-mystery The Limehouse Golem and the highly anticipated and profound art-animation masterpiece Loving Vincent (out now).
What made you want to become an actor?
I'm severely dyslexic, so I always struggled at school, and although I enjoyed academics — history, classics, and all that sort of stuff — my writing really held me back. So I kind of knew it was going to be a creative path for me. It started with music. I took up the trumpet, and as a kid I used to love jazz music, as my grandparents used to listen to it a lot. I then got cast in the school play, and I got really comfortable on stage. I joined the National Youth Theatre and the Guildhall Junior School, and went there on Saturdays. I had no idea about adult responsibilities, or what a real job was growing up as a child. I don't know why but I wanted to sell fruit on a fruit stall. I'm quite stubborn, so when I make my mind up about something there isn't really a plan B. So I just went for it, and luckily it came off.
You've spoken about your love of London. How important has it been to you?
London is everything to me. I just think it's the most spectacular city. The amount of green space we have, for instance: I try and walk on Hampstead Heath, if I'm here, twice a week. It's just so diverse and interesting and there are so many different people you can meet from all walks of life. It's so kinetic. You can go to L.A. and feel so lonely — it's very separated and segregated — but here, it's Friday evening and I know I'm going to have an amazing night.
You played Boy George when you were 17. What was that like?
It was amazing, because it forced me to be brave and to take it seriously, as it could have gone horribly wrong. I had a lot of responsibility not only to the production but also to George. After spending time with him I hugely admired him. I got to wear his original clothes and it was an amazing, transportive experience that we shot in 30 days. I didn't exist as myself for that month, so I literally just became him.
Was it a bit of method acting?
Not consciously, but I think it was. It was my first taste of that. I was unconsciously method acting in the sense that I just went there and became him.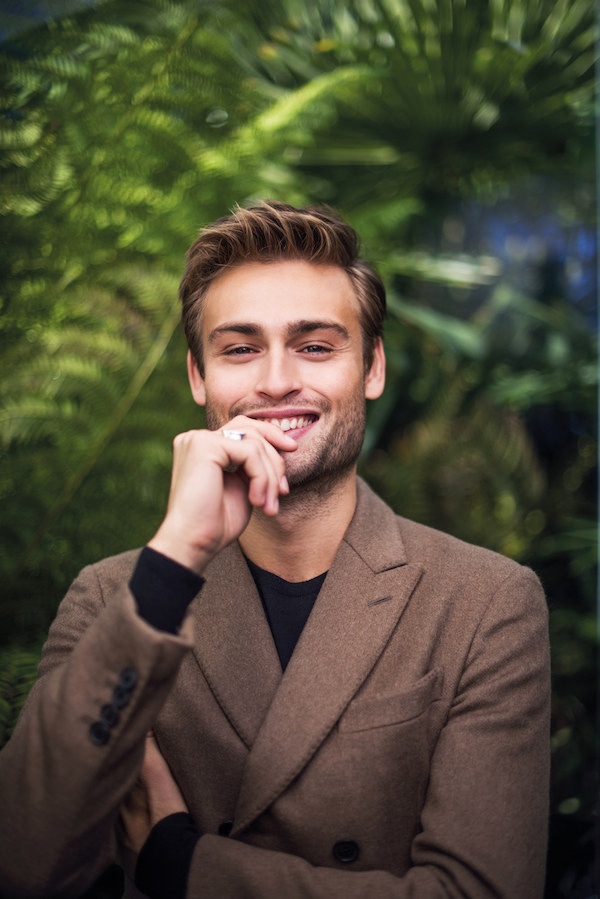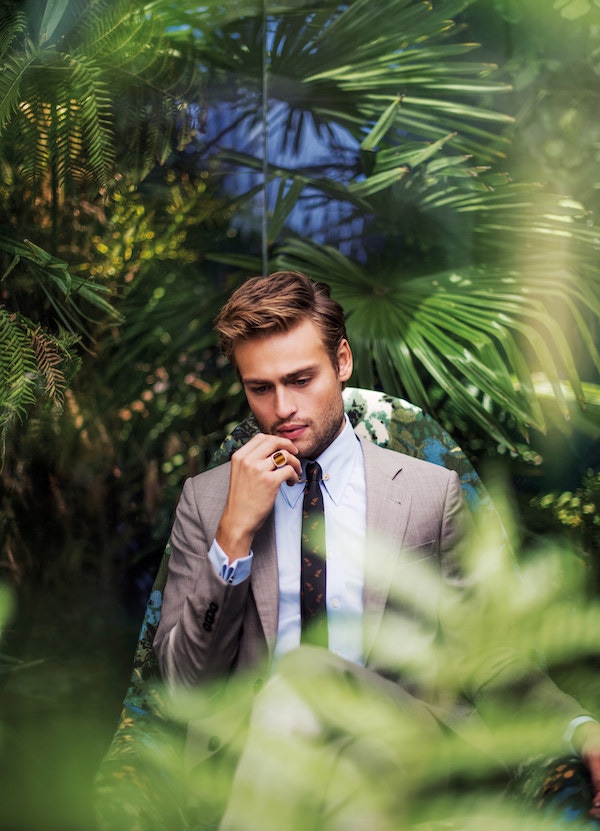 Who do you look up to most and who have you learned from?
Ray Winstone instantly jumps into my head. He is one of the most generous, kind and professional people you could meet. Always early, always generous to everyone, giving everyone the time of day, whoever they are. I've worked with him a couple times now and he's genuinely one of my favourite people I've ever worked with. Then you learn bits and bobs from everyone else, too. It's the best drama school I could ever have. I've kind of grown into an adult as I've been doing this job, so I've been learning who I am at the same time.
What sort of roles are you looking for?
I'm just looking for interesting projects with interesting people. In The Limehouse Golem I play this musical performer who is very different. I had to completely change the way I look, sound, talk and move. I enjoy those challenges. I look for variety, as I get bored quite easily. I like the idea that if I put all the characters I've played next to each other, you may not be able to recognise me from one to the next.
Tell us about Loving Vincent. It's a very profound way of going about film.
From the embryonic stage, the film took seven years. I was only involved in the last two years of it, so the movie belongs to its directors and producers, who are so dedicated and passionate. It takes a very specific dedication to complete that. But it's beautiful — 65,000 oil paintings make up the whole movie. What I like about it is that you have movies about artists but you sometimes lose the art within them. What's so interesting about this is that you tell his story through his art.
Do you want to do more stage acting?
One hundred per cent. I probably have never felt so fulfilled creatively than when I was on stage earlier this year having a live audience every day and friends coming to see you. It's a completely enriching and rewarding way to practise your craft. It also makes you become a better actor.
Why is that?
You're self-editing yourself every evening. Movies are a director's medium. You go there, you do your stuff and you give it to them, and they can butcher it or make it better. On stage, you're in full control of what the audience is seeing. They're two very different mediums.
Tell us about your work with the United Nations.
I started working with them about three years ago. I got involved and went to Lesbos in Greece just before it hit the headlines.
Was it your first experience of humanitarian work?
Yeah, I think so. You're so sheltered here in England, it's ridiculous. It sounds stupid, but it was life changing. It completely changed my perspective on everything and I became really passionate about it. The refugee crisis is the crisis of our time. There are currently 65 million people displaced people. When you give that sort of figure, you can't even begin to imagine. But when you go to Mosul in Iraq and you see where these numbers are coming from, you see the reality of these figures.
Read the full interview with Douglas Booth in Issue 54, on newsstands now or available to subscribe here.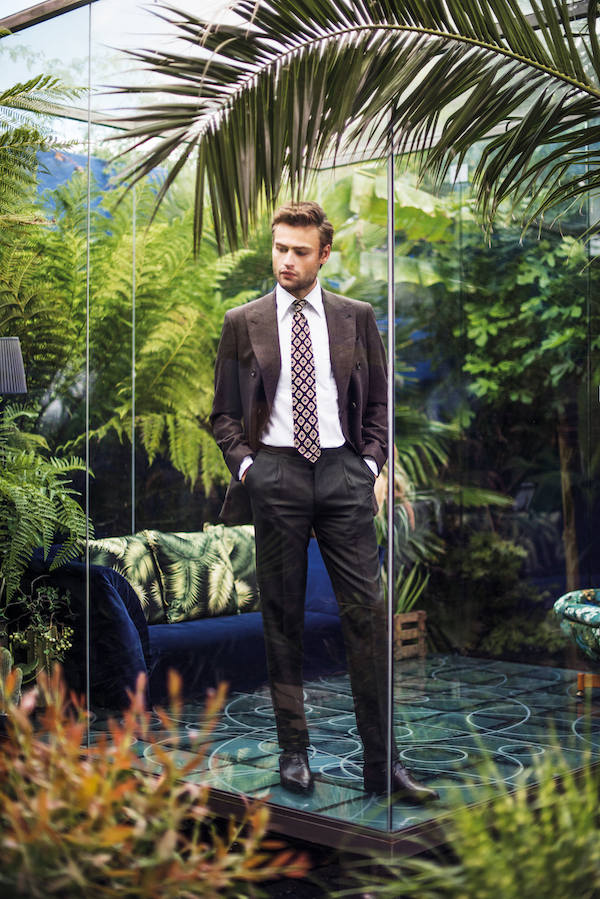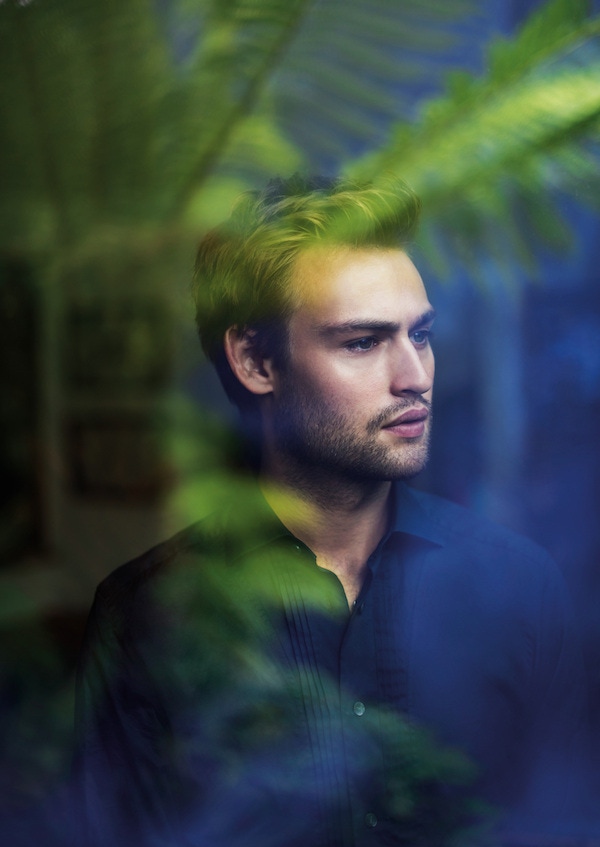 Fashion Assistant: Veronica Perez
Grooming: Dayaruci / One Represents.