Rake in Progress: Jack Bannon
The British actor Jack Bannon has secured his breakthrough role in the Batman prequel Pennyworth, based on the early life of Bruce Wayne's famous butler.
He may have flown under the radar for some time, but Jack Bannon is no stranger to the spotlight. He doesn't remember being struck by the acting bug, only that the desire to act has always been a fundamental part of his life. He spent his childhood, in Norwich, "prancing around the living room" in self-directed shows and performing in youth theatre productions, before going on to score a slew of small roles in films and television series such as The Imitation Game, Fury, Medici and Endeavour. Bannon never went to drama school, instead claiming to have "fluked it and chatted my way in" to the industry. He's being modest, of course. Talent and determination have taken him this far, and have now landed him his most significant role: the titular character in the highly anticipated television drama Pennyworth, a Batman prequel based on the early life of Bruce Wayne's butler, Alfred Pennyworth. While the series is inextricably linked to the wider Batman world, it's imbued with a distinctly grown-up flavour; Bannon maintains that "we managed to find our own voice". The result is a slick, stylish and fast-paced character-based piece, with Bannon's twentysomething Pennyworth a smooth-talking Bond-esque former special forces officer determined to leave his past behind and "be my own man". It's the type of role that will no doubt garner Bannon legions of fans and see plenty more opportunities come his way, which he is more than open to. He just has one condition. "I'm not really fussed about genres," he says. "As long as it's stuff with really good scripts and strong, well-written characters." Whatever the specifics of his future, it's likely it will include a whirlwind career. Stay tuned.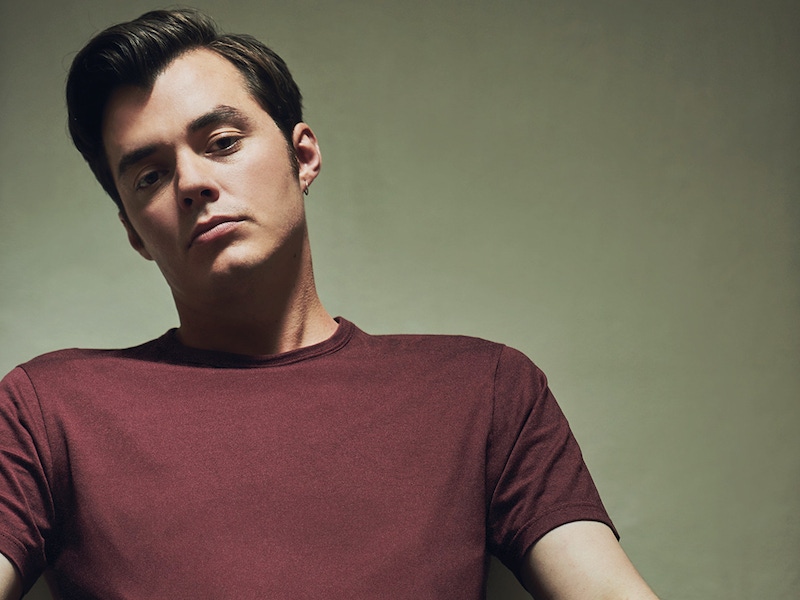 Burgundy cotton T-shirt, Sunspel at Fenwick.
What excited you about playing the role of Alfred Pennyworth?
Well, obviously loads of brilliant actors [such as Michael Caine and Jeremy Irons] had played him before, and when I first heard about it
,
that was what initially came to mind. But as the audition process went on and I ended up getting the role, I had to forget about that because they
'
re all really good and it
'
s quite daunting. But it was the script
,
really
,
that got me, because I didn
'
t know a huge amount about the Batman world
.
I knew the Christopher Nolan films and I
'
d read some comics, but it was the script
—
and I think the way Bruno
[Heller, the executive producer],
who wrote it, captured sixties London was just great.
The world of Batman has a huge base of very dedicated fans. Did you feel a sense of duty to them to stay true to their expectations of Alfred?
Yeah, everyone has their own sort of ownership of these characters and they remember where they were when they first read the comics and these kinds of things, so for sure. But I also think that as much as we have a duty to the existing fans, we want to bring a new audience to it. It
'
s more of a character-driven drama rather than people in cloaks and tights and masks and things. It
'
s not a superhero drama; there are other types of heroes.
As you said, the series is set in 1960s London
. D
id you enjoy stepping back in time to this era?
It
was great, all the clothes and the music and the cars and everything like that. The thing is, it
'
s technically 1962
,
but it
'
s DC Comics
'
version of 1962
,
so you
'
ll think you know where you are but then there
'
ll be a song or fashion from the seventies and then something from elsewhere
,
so it
'
s constantly challenging your memory, your expectations of the era. It
'
s funny, we had a screening in New York last week and there
'
s a scene where we hang some people and then we cut them open and pull out their insides
,
and the Americans were like,
"
Do they do that in London?
"
No! That doesn
'
t happen
—
in medieval times, maybe.
T
he hangings are televised
,
and they
'
re like
,
"
Wow, you
'
re so weird
"
.
So there are some bits that are real and some bits that aren
'
t, but it
'
s done in a way that plausibly
it
could be real.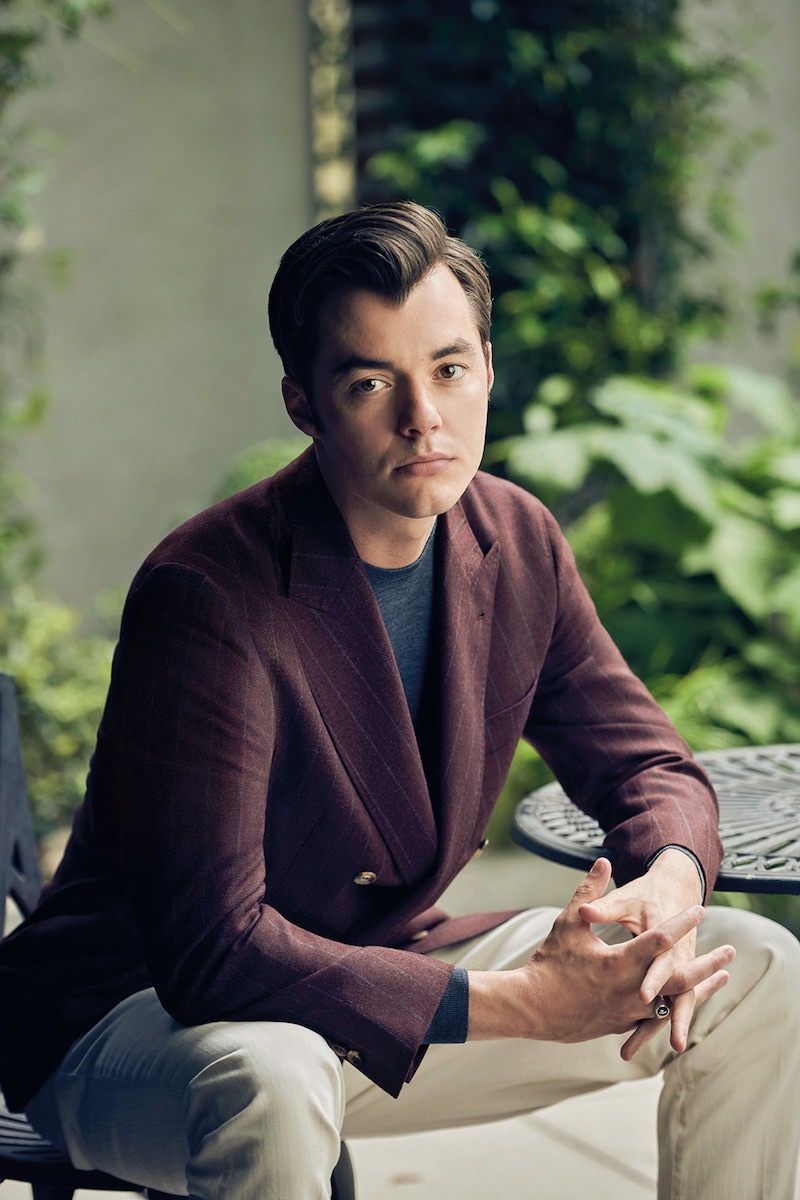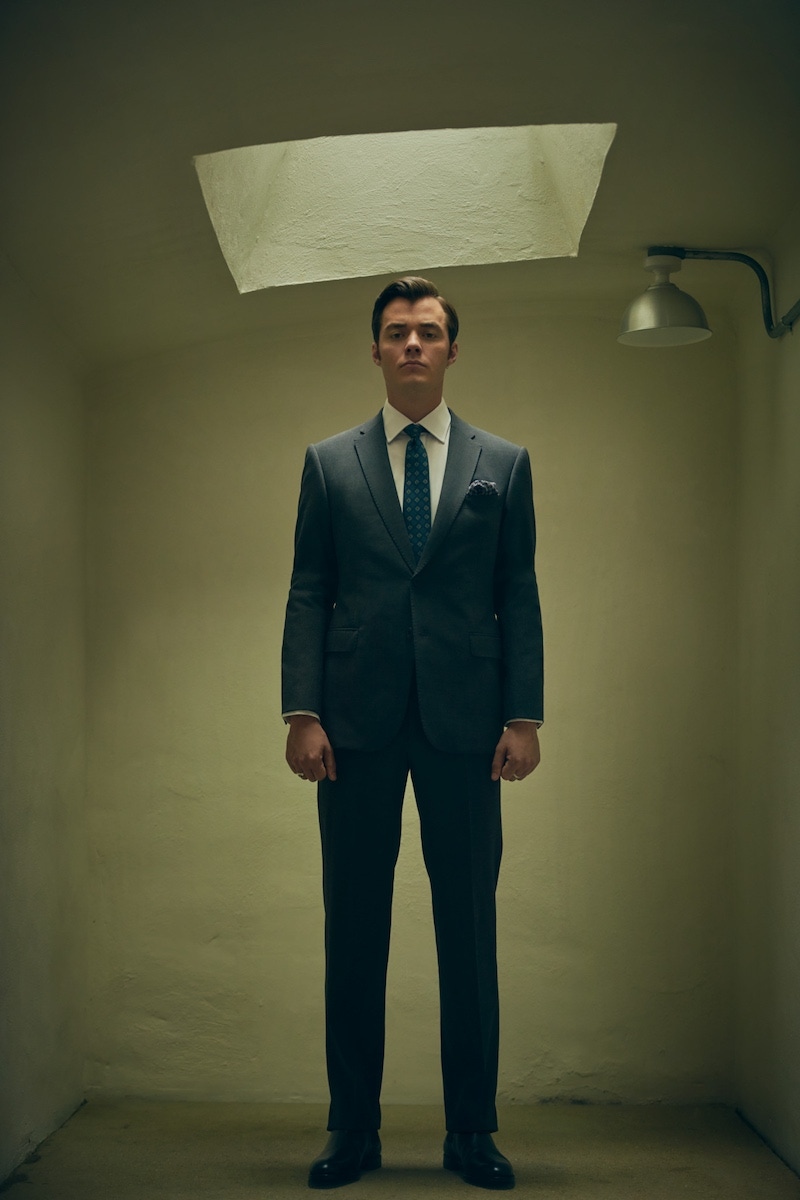 You
'
re from Norwich
;
do you get to go back often?
A
fair bit
. M
y parents are still there
.
I was there yesterday
,
actually. I try to go back as much as possible.
What do you get up to when you
'
re there?
I
'
ve still got quite a lot of friends there. It
'
s one of those places that if you don
'
t leave and come to London or go somewhere with a bit more cultural influence, you never leave, so there
'
s quite a few mates who are still there. I tend to hang out with friends and do pub
crawls down the river and stuff like that.
T
here was a big youth theatre group
I did for years that
'
s linked to the Norwich Theatre Royal. Sam Claflin went there as well, he was a few years above me. They
'
ve produced a few of us who are now working. So it
'
s nice going back and seeing old tutors and people from there
who
influenced us heavily.
Where do you call home now?
I live in Peckham
in south London
.
Do you like it?
I do, yeah. When I first moved there
,
about five years ago, I worked in a pub for a couple of years and was part of a community, whereas now I feel a little bit like an outsider, which I don
'
t like so much. I sort of feel like I
'
m part of the problem of gentrification, but you still go to the local pubs and independent shops and all that, so I suppose it
'
s fine.
What do you do when you
'
re not filming?
I play a lot of football, chill out. Work has taken up so much time over the past nine months. Now that I
'
ve finished I
'
ve gone through about three weeks of reminding my friends who I am, going around and seeing people, because I haven
'
t seen anyone in so long.
Do you watch much
television
?
I try to; I try
to
convince myself and my girlfriend that it
'
s for research. I
'
m four-fifths of the way through
Chernobyl
, which is fucking good. I watched it on the plane and I realised how little I knew about the disaster
,
because I was on the plane with no WiFi, so I couldn
'
t Google
,
'
Did this really happen?
'
.
Read the full interview with Jack Bannon in Issue 65 of The Rake – on newsstands now or available here.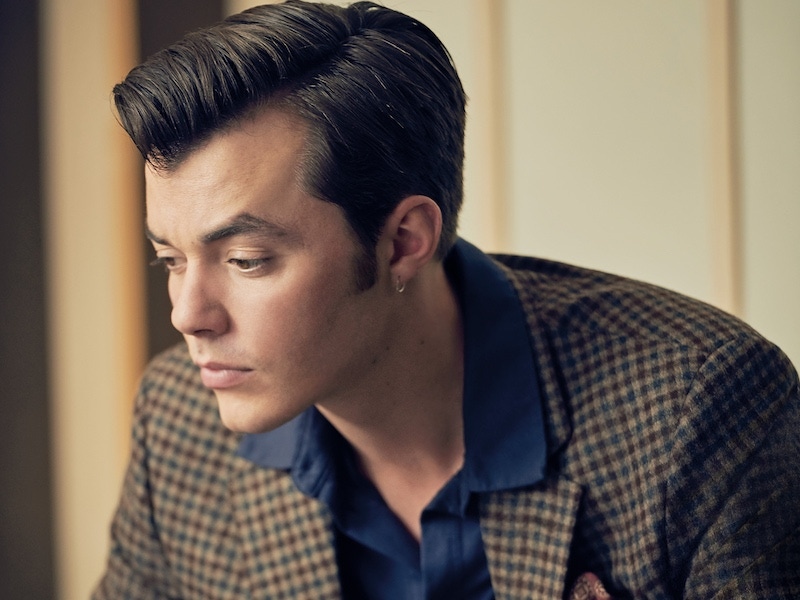 Brown wool gunclub suit, Hackett; blue jersey shirt, Hamilton and Hare; red wool medallion pocket square, Brunello Cucinelli. Ring, property of Jack Bannon.