Rake-in-Progress: Tom Payne
With his major breakthrough in The Walking Dead, Tom Payne can finally relax (at least, when he's not being recognised in New Zealand or Japan). The Essex-born actor talks to the rake about trying to realise his American dream…
Since the concept was created in the 1950s, the American dream has always contained some degree of false hope. Though that hasn't prevented many millions feeling the warmth of its glow. Sixty years later, it's fair to say Tom Payne has created his own luck, and accordingly he has made it on U.S. soil. Born in Chelmsford, in the English county of Essex, the actor uprooted to Los Angeles eight years ago to pursue a life he'd been told was unrealistic. He was labelled cocky on his home turf, and his positivity was derided. But his outlook was embraced on the other side of the Atlantic. Payne landed a role in HBO's (ironically named) series Luck in 2010, and with that he moved to the sunny pastures of California. It appeared to be an effortless move, but there have been hurdles. Luck was cancelled after one season, and Tom's next 'big break', the historical drama The Physician, turned out to be big only in Germany. What followed was a difficult time professionally, and Payne's living arrangements were hardly luxurious. He says: "I had one person in my spare room, one person on my couch, and another person on my living-room floor paying me rent." Then he got the call he was waiting for, offering a regular spot on television's most-watched show, The Walking Dead. Tom plays Paul 'Jesus' Rovia, a much-loved character of the show and the comic books, and now life is good. The Rake met Tom on a sunny March afternoon in London to discuss why he misses pubs, his impressive facial hair, and why it's important to chase your dreams, regardless of how far-fetched they might be. Why did you decide to move to Los Angeles? The opportunities are not as big in England, and I saw opportunity in America. I'd made a film, a period piece with Frances McDormand and Amy Adams called Miss Pettigrew Lives for a Day. So with that movie I flew myself out, [and] took a bunch of meetings. I [then] booked a job a couple of years later on HBO called Luck and moved over with that, basically — and then stayed. The weather is nicer and the money is better. London is a bit of a grind and it's really fucking expensive, and living in Los Angeles I could work one job and make that money last for a year. In the end I got this job [The Walking Dead] and now I've just bought a house there, so I guess I'm kind of settled now. Have you noticed a difference between the American mindset and the British? That was another thing that prompted my move. I was always very optimistic and ambitious, and the attitude in England was always like, 'Oh yeah? Well, good luck with that.' I always thought, Fuck you, I can do whatever I want to do and I'm going to go and be a movie star. I think people in this country are afraid to show any kind of ambition or confidence. I definitely rubbed a lot of people up the wrong way because they thought I was too confident when I lived here, and then obviously you just get called arrogant all the time, but it wasn't really that. I was never mean or nasty to people, or thinking, I'm better than you. I just always thought, I'm going to do this, this is what I'm going to do with my life, and I'm going to make a success of it. I think the people who fall by the wayside whom I studied with just couldn't do the grind of it any more. It's hard. I'm 35 years old and I only really got the major success in my early thirties. What was the defining moment when you realised that you'd 'made it'? Because I've been up and down so much in my career, I've had a few occasions where I've thought this is the one, and then it wasn't what you thought it might be. The Walking Dead has changed all that, and this is definitely it now, this is the turning point in my career, just because of how huge it is around the world. It's bizarre, I was in Australia a few weeks ago, and then New Zealand, and Tokyo, and I get recognised everywhere now, which is a totally new thing, but it's definitely changed everything. And then buying the house is like, Fuck, I'm a proper adult now. It's actually the most sensible thing I've ever done.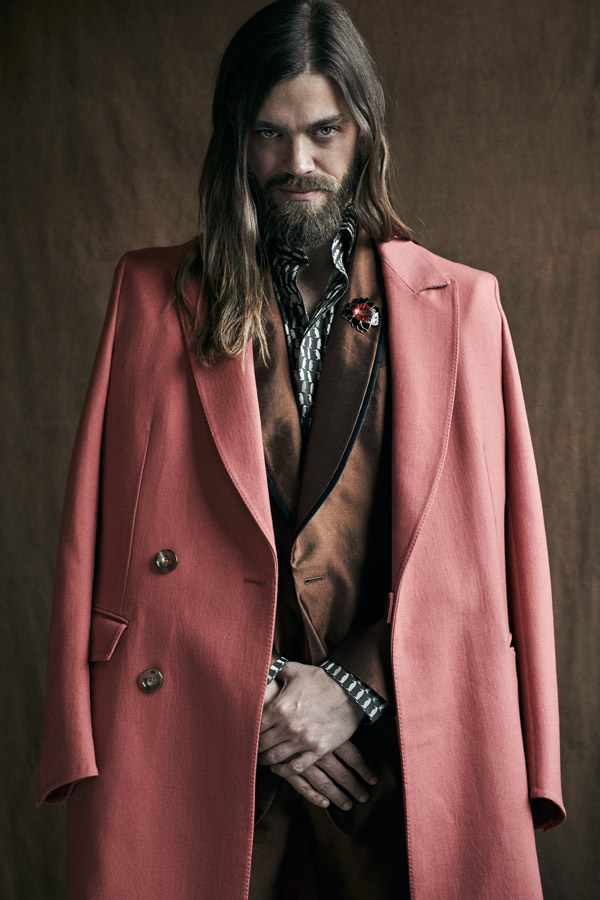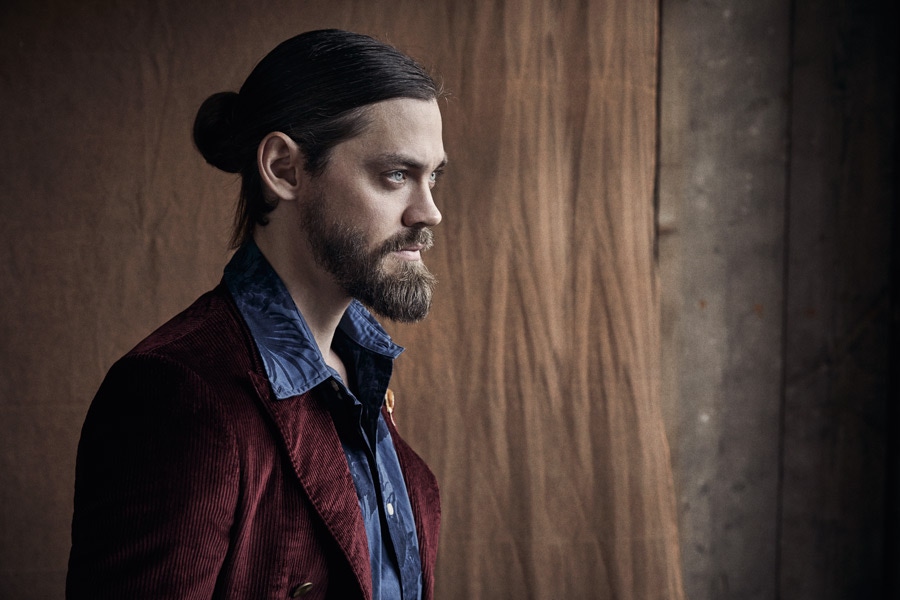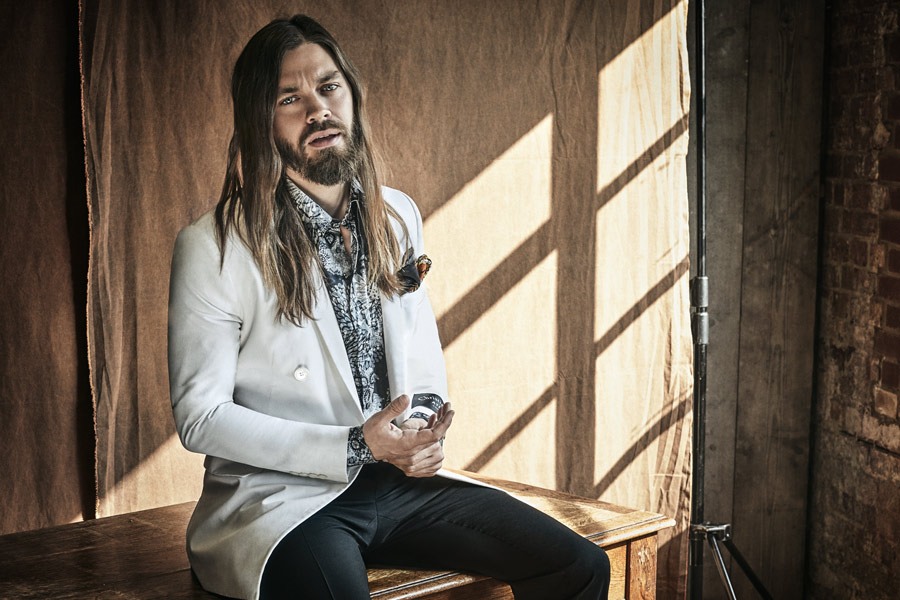 What do you miss most about Britain?
The pubs. Drinking is a completely different thing [in America]; you're kind of a bit shut away. When the sun shines in England, everyone goes to the beer garden. The sun shines in L.A. every single day, so when I first moved there I thought, Where's the beer garden?, and there aren't any really. They have bars and clubs but it's just not the same, and they don't really drink during the day. I've realised how much Brits drink as well… Every social thing [in the U.K.] is centred on going for a drink; meeting people is going for a pint. It's kind of messed up but it's absolutely true.
What's the last film you watched?
I actually just watched
Ocean's Twelve
on the plane, which is pretty dated now, but it's funny [as a result]. They filmed it in Lake Como and all these places; I bet it was just George Clooney thinking, I'm going to make a film with a bunch of my mates and film it around my house, which is basically what they did.
What are you good at outside of acting?
I don't mind singing. And I'm quite a physical kind of person, so it's nice for the show because my character is a martial artist, so I've got into all that sort of stuff as well. I'd like to start rock climbing; I think I'm going to do that when I get back to LA.
What's the best advice you've received from another actor?
Just do you. It's so stupid but it's really true. I did this movie called
The Physician
with Stellan Skarsgård, but it didn't do for my career what I thought it might do, so I had a bit of a crisis of confidence, which was weird for me because I'd never had that in my career — I think it was because I was getting a bit older. I thought, Fuck, if that wasn't what I thought it could have been, then what the fuck is it going to be? So I went to see Stellan in his summerhouse in Sweden, because he was a bit of an acting godfather to me, I guess. I'd got into a position where I was trying to fit myself into what people might want me to be when I was auditioning and he brought me back to 'just do you' and what comes naturally to you. The next thing I went for after that, I was very close to — and then the next thing was
The Walking Dead
. It just kind of reinvigorated me.
What's your favourite city?
It's Tokyo now. It used to be Berlin, but I just went to Tokyo and it's fucking amazing. It's so welcoming and just unlike any other city I've been to. I still love Berlin. To me it's Europe, it's still really young, but it's still affordable and there is a lot of art, and artists, there. But Tokyo I can't wait to go back to.
Are you interested in men's fashion?
More and more. I never really gave a fuck before, because I never had any money to spend on clothes. So I'm always open to new stuff now. What's nice is that, being on this show, people want you to wear their things, and I enjoy helping out smaller brands with what they're doing.
Read the full interview with Tom Payne in Issue 58 of The Rake – on newsstands now. Subscribe here.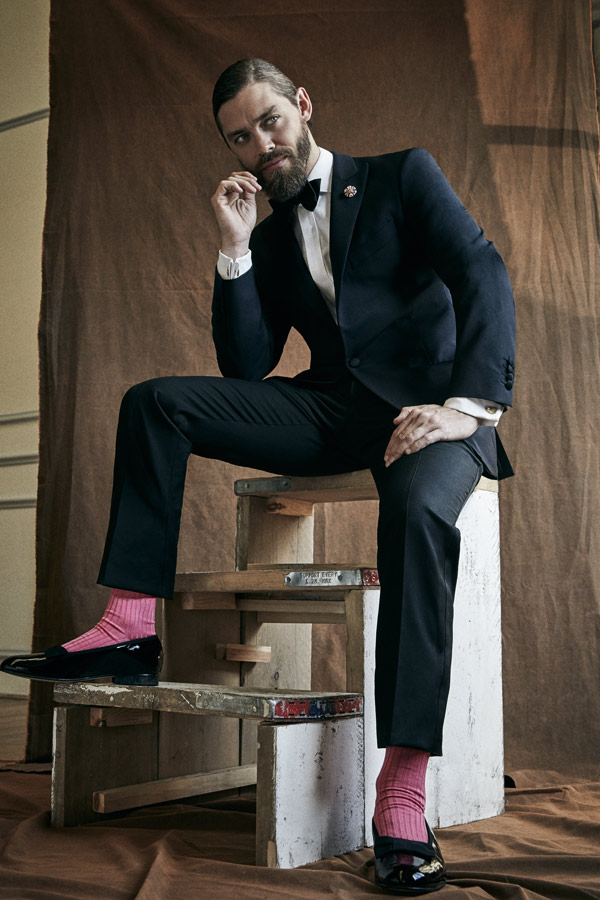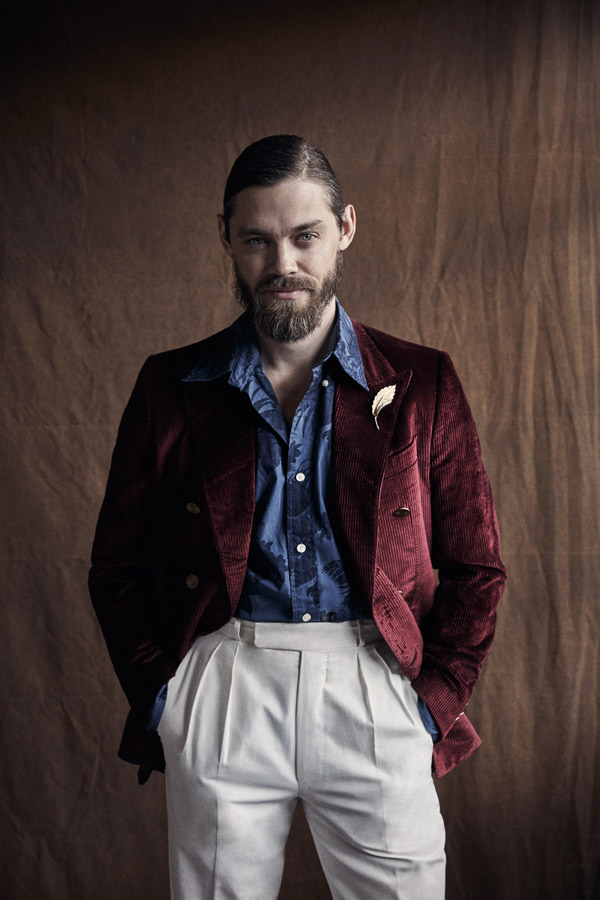 Photographer's Assistant: Nicolas Ruivo Fashion Assistant: Veronica Perez Grooming: Luke Benson using Elemis and American Crew