Rakes At Home: Pitti Edition
With Pitti Uomo postponed until 2021 due to Covid-19, we got a few of our friends together in London to take us through the outfits they would've worn to Florence this week.
At the beginning of this week, the menswear world would have descended upon the beautiful streets of Florence for the summer edition of #PittiUomo. Coronavirus—the global pandemic which rocked modern day civilisation—has impacted our industry beyond measure, and what the future will hold, we cannot say for certain. What we do know, however, is that we will see each other again, and sooner than later. ⠀ As we cannot provide you with the coverage, beautiful imagery and clothing one would normally associate with Pitti Uomo, we decided to band a few of our London-based friends together to celebrate summer style, solidarity and quality craftsmanship. Introducing #RakesAtHome: Pitti Edition. With socially distanced photography by Luke Alland, otherwise known as The Exiled Brit, we met with a few menswear favourites and got them to show us the outfits they would have worn, should Pitti Uomo 98 have gone ahead.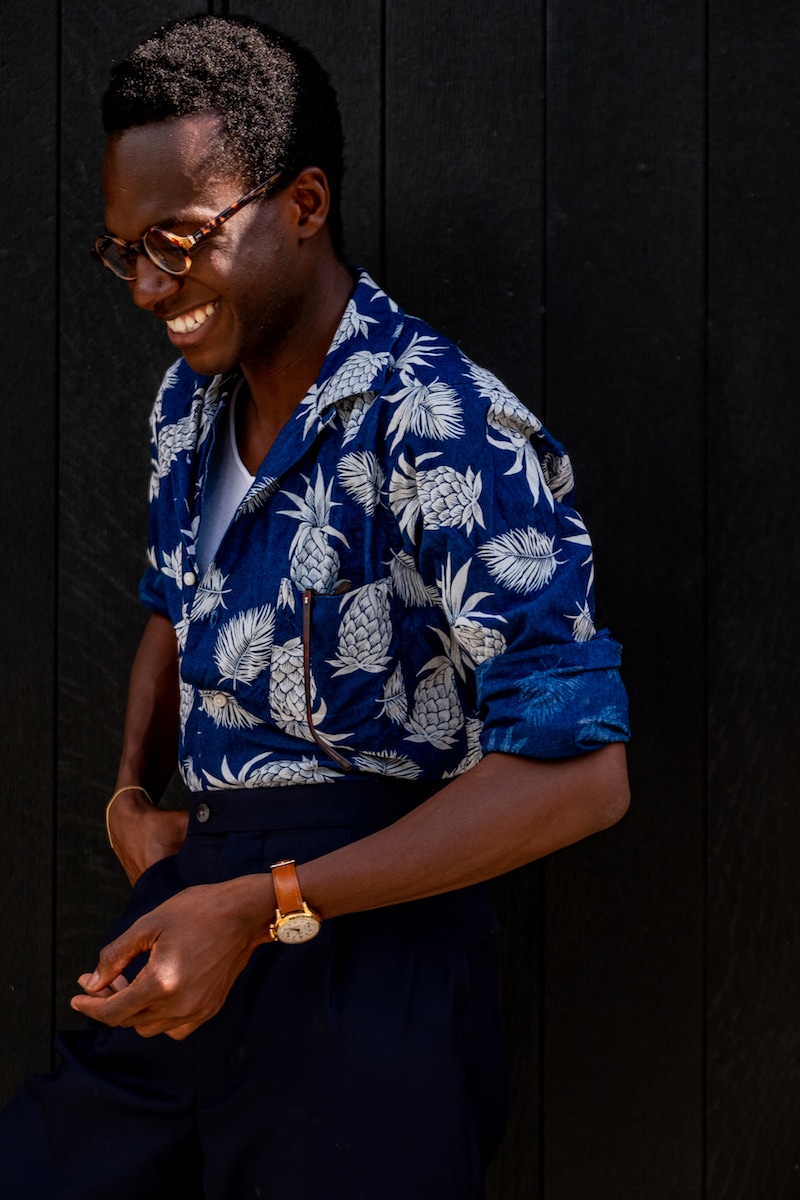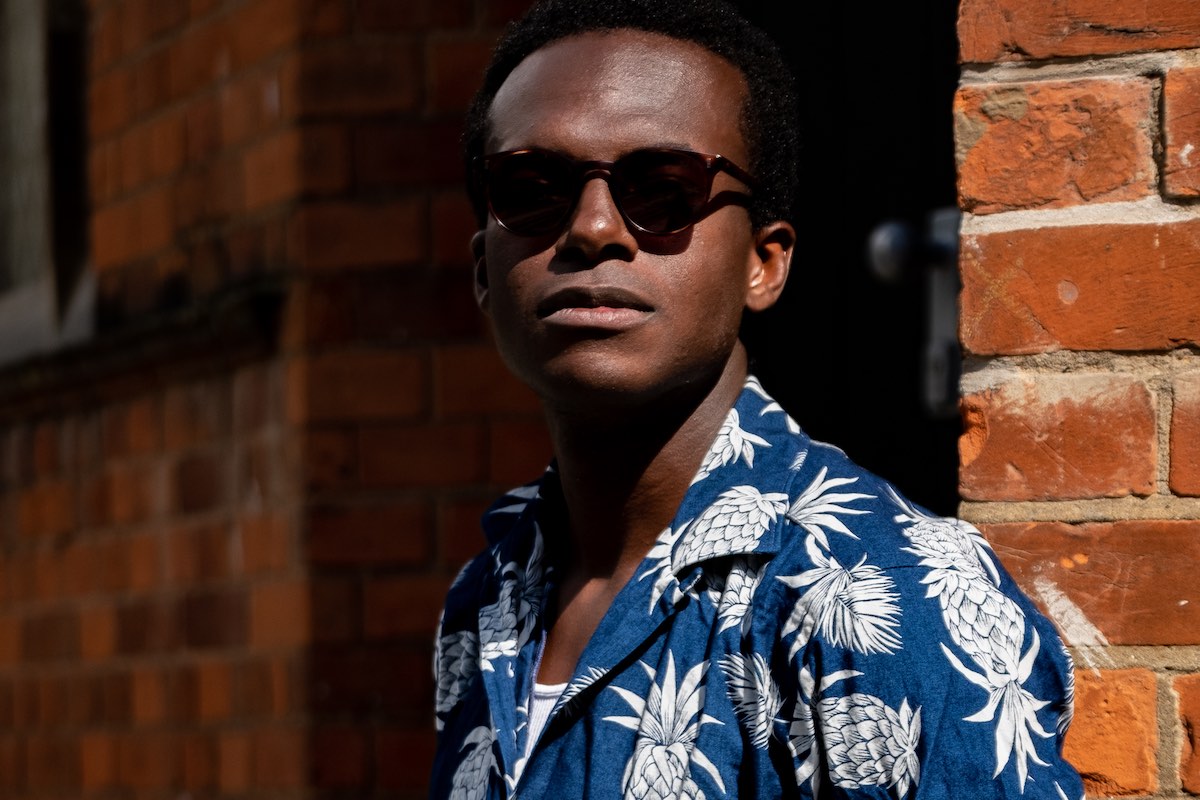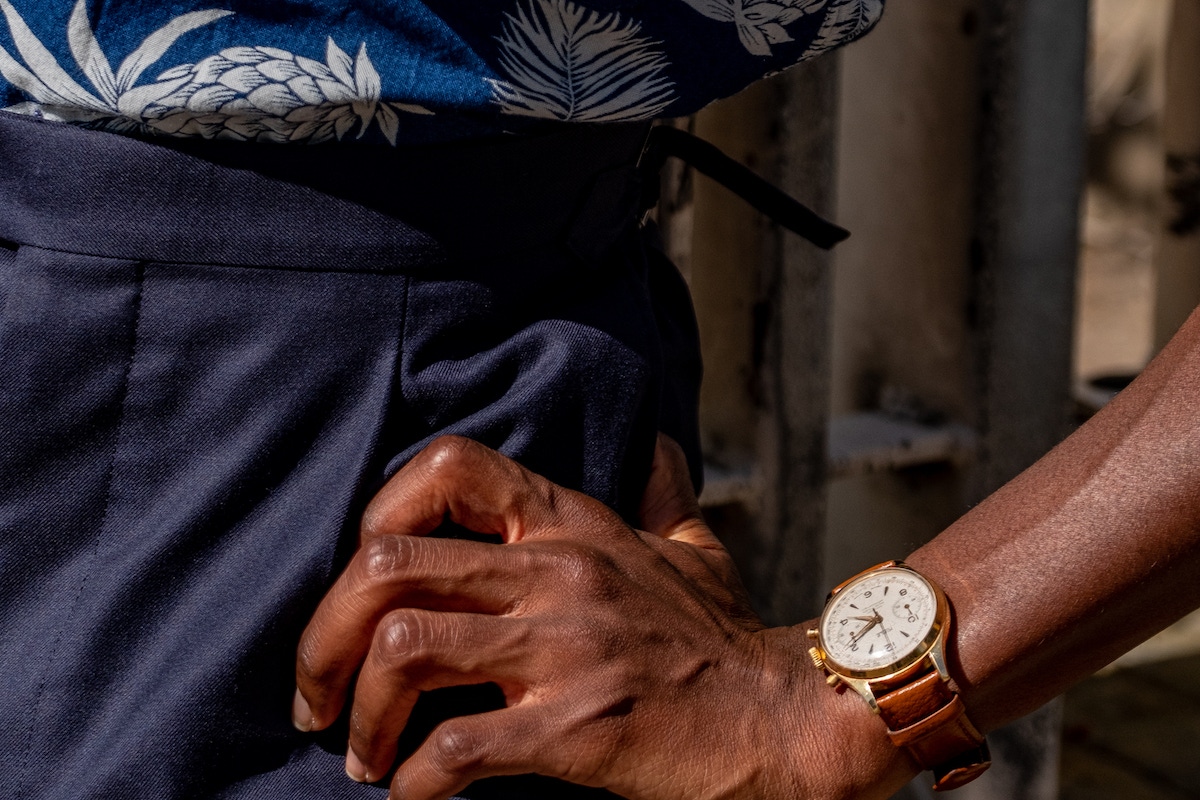 First up, the modern day renaissance man, André Larnyoh. For his first look, menswear enthusiast, writer and actor André wears a striking blue MTO shirt by Gitman Vintage, trousers by TRUNK Clothiers, shoes by Northampton maker Crown, with glasses by Cubitts and a vintage Kiple watch from the 1960s.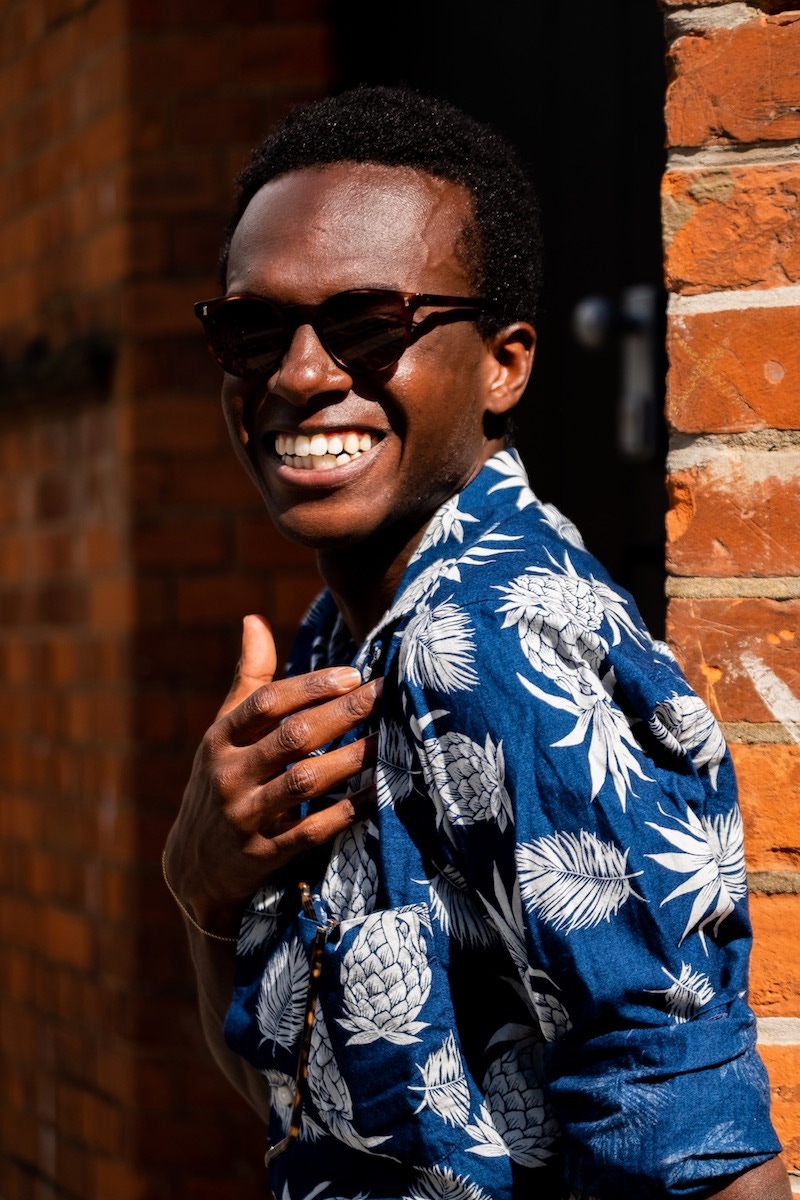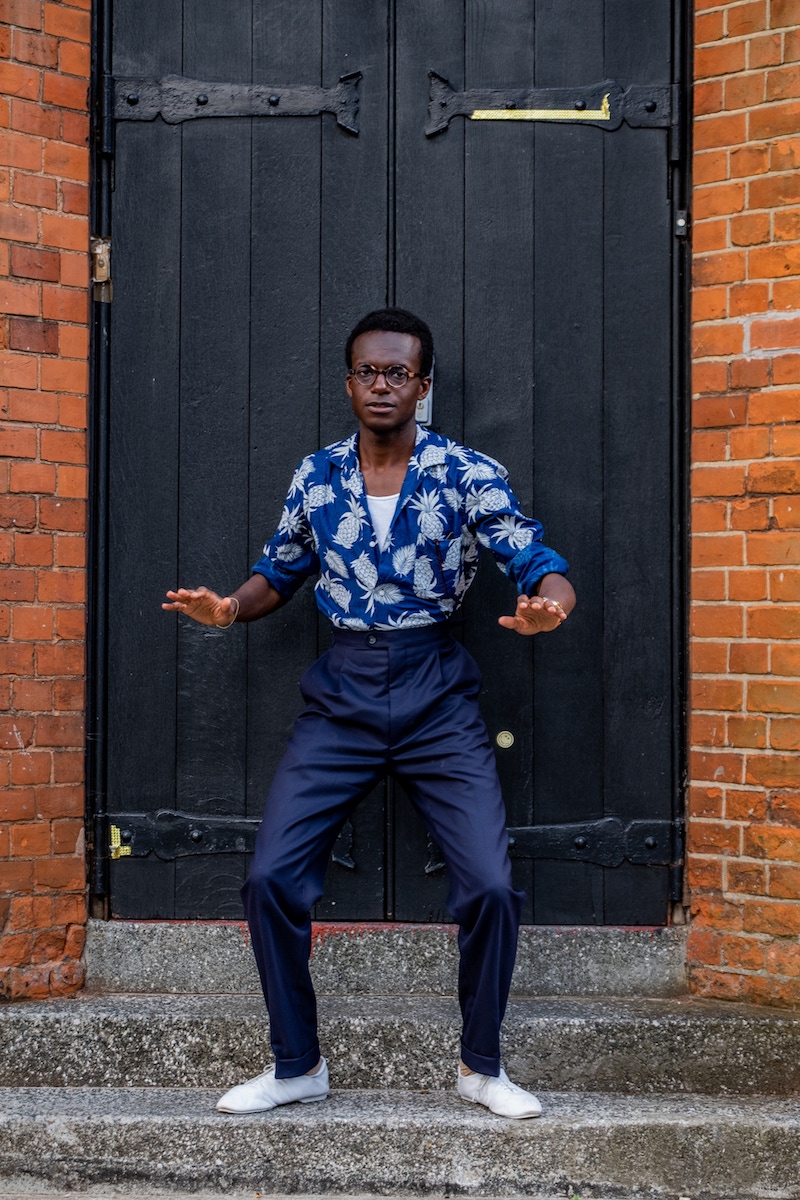 For his second look, he wears a jacket by Vetra, trousers by Kent & Curwen, a bespoke shirt from a best-kept secret Turkish maker, and shoes by Adret. "These outfits would've been perfect for Pitti because they just say 'easy summer'. Loose, relaxed and no pressure, just comfort and ice cream. Anything else is just gravy."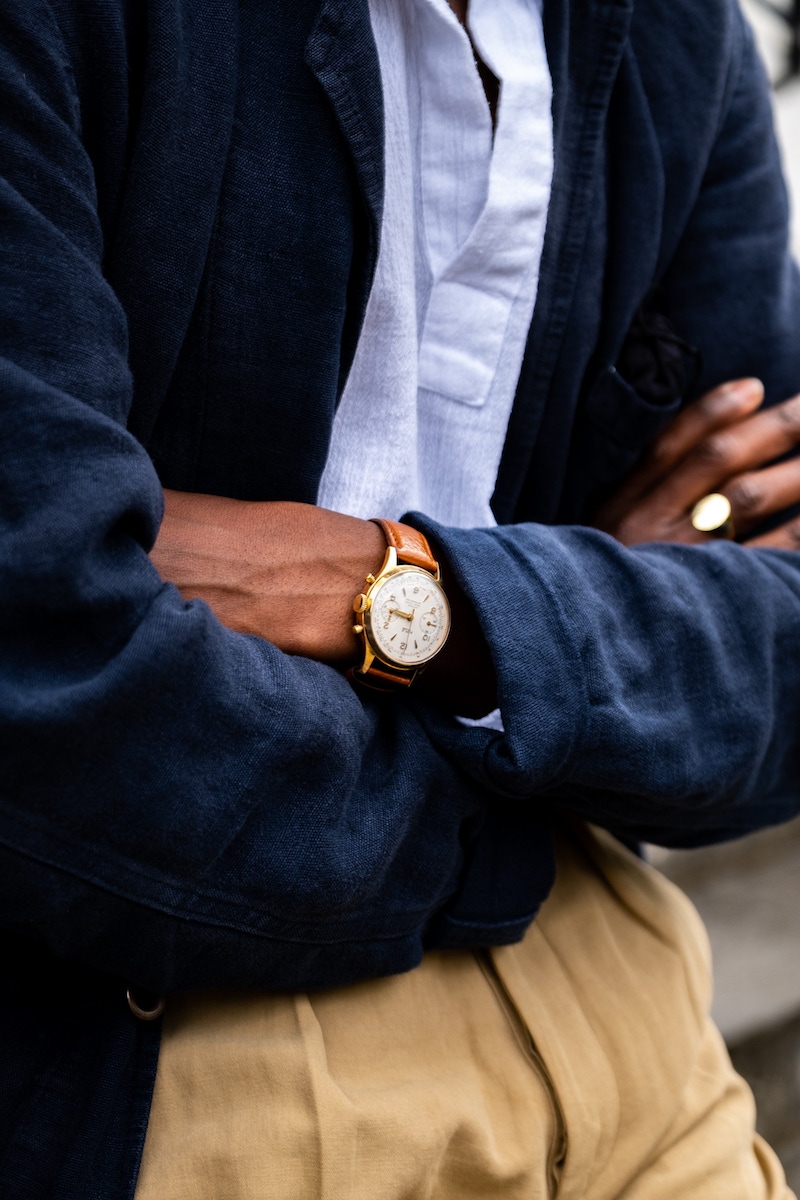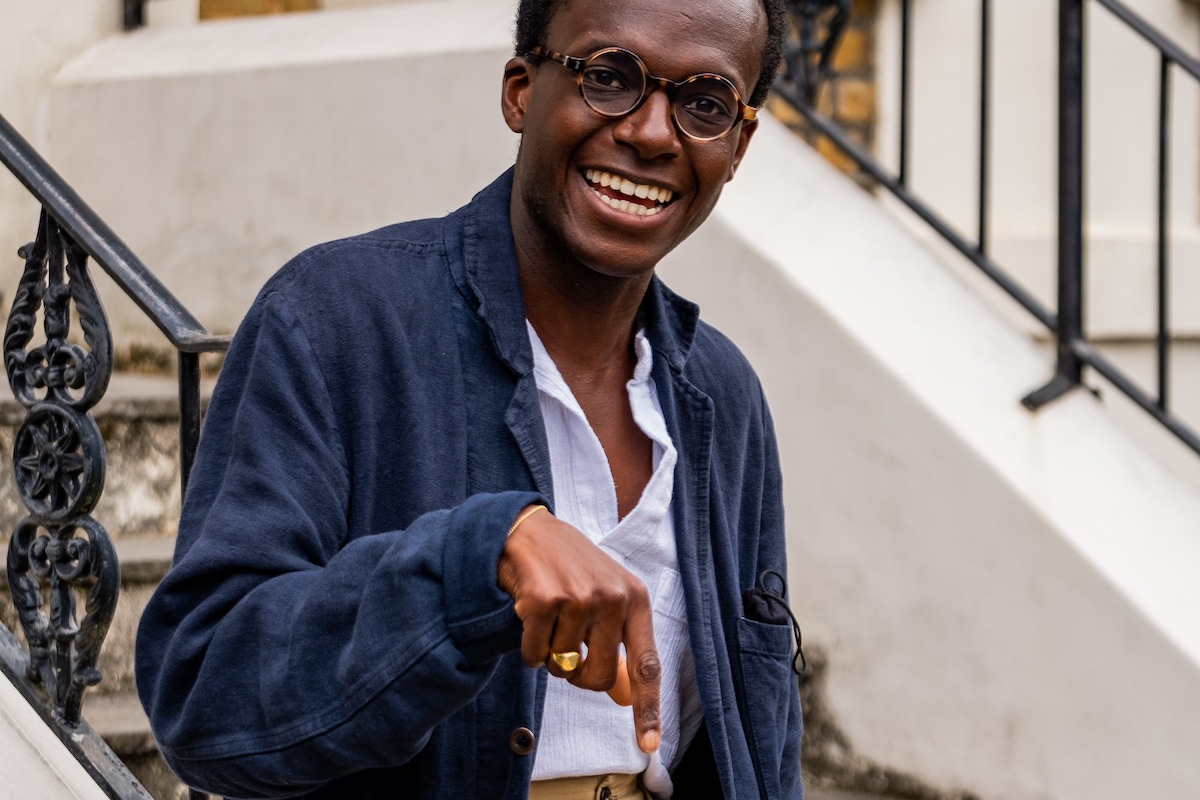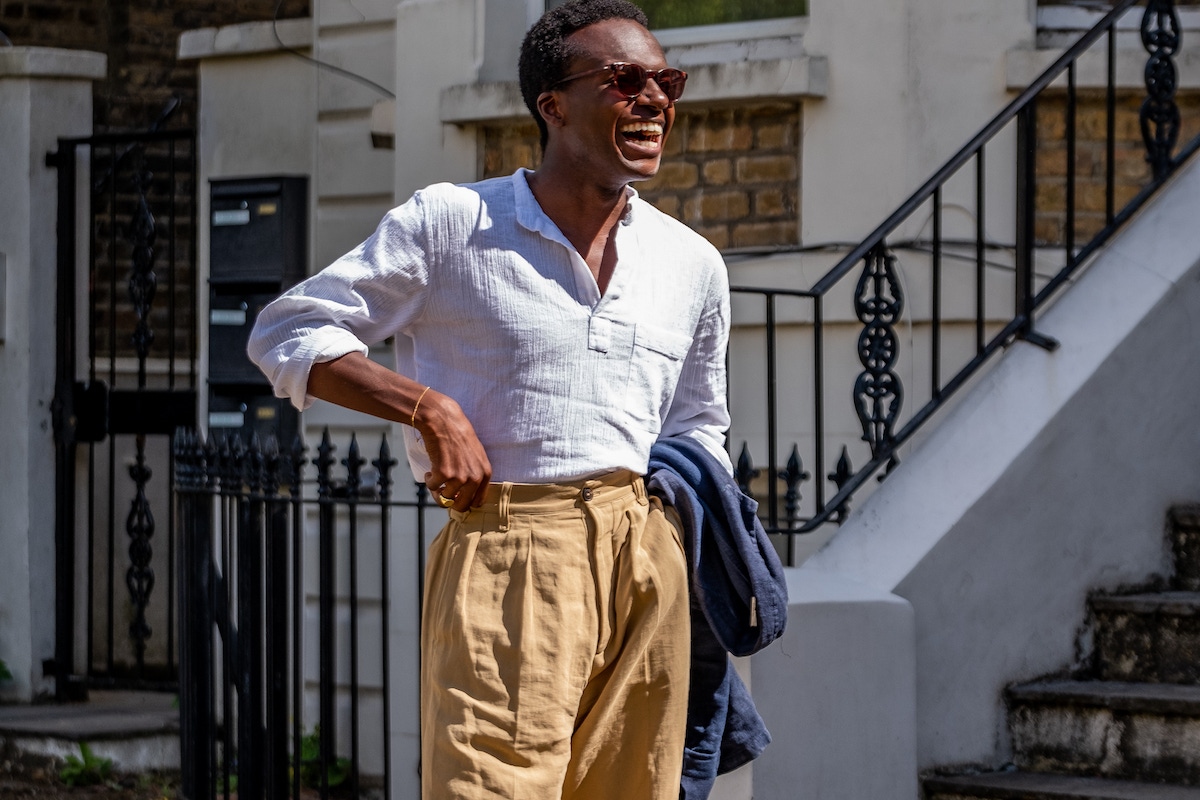 From easy summer to relaxed tailoring, we popped into Mayfair to visit one of our favourite tailors, Caroline Andrew. "Both looks are created to take me from day to night when I foolishly don't give myself enough time to change. My aesthetic is characterised by clean silhouettes, sharp lines for business and formal events, and more relaxed soft lines for casual gatherings. Generally less means more, making the simple feel elegant and understated."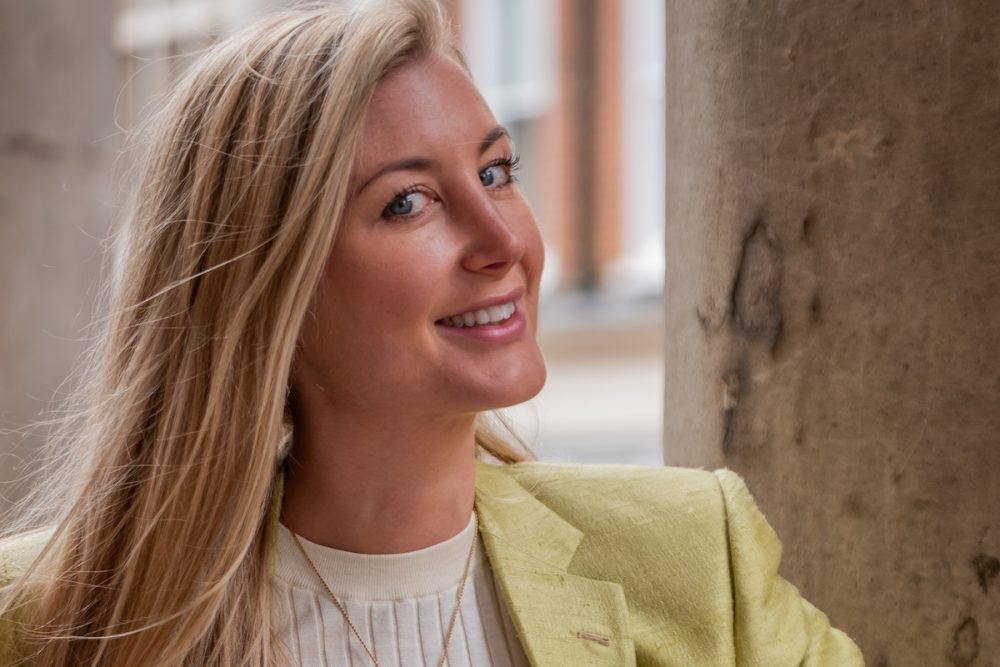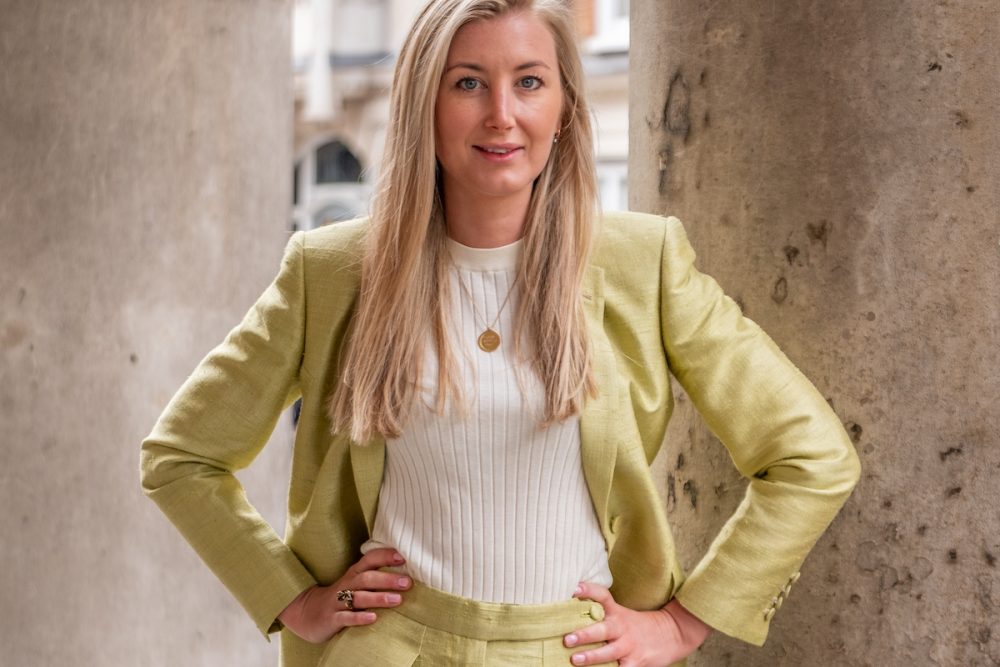 In the first look, Caroline wears her first raw silk shorts suit. "I chose shorts for this look because it is a playful take on the classic suit, whilst this jacket is sharp and androgynous, the shorts exhibit the female body and underlines our silhouette. I made them with playful details so I can wear them with or without the jacket. Heels are by Stuart Weizman, it must be evening and I'm feeling braver to tackle the cobbled streets of Florence."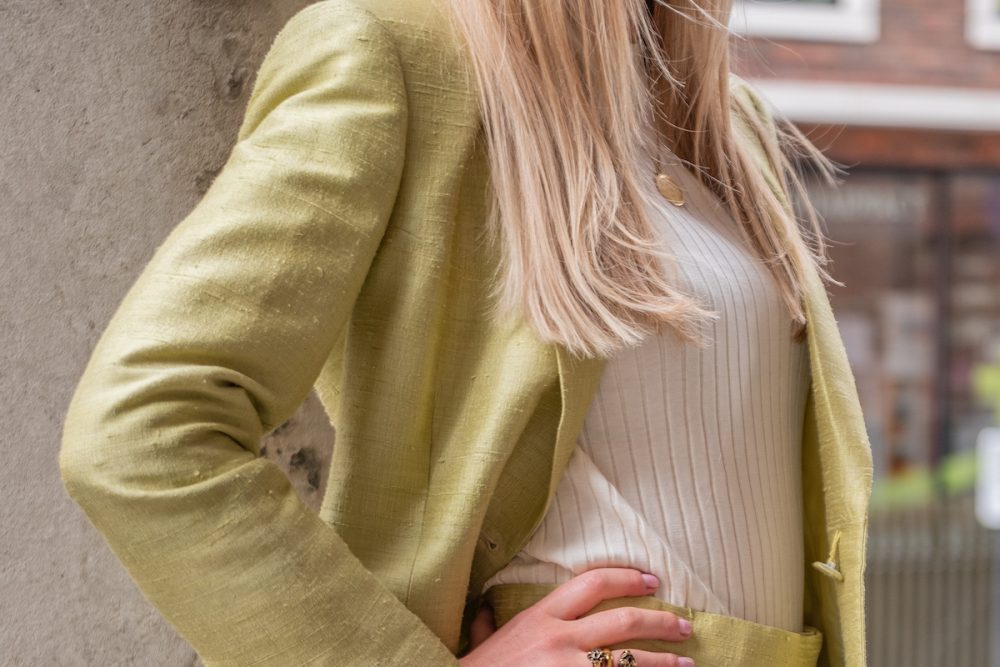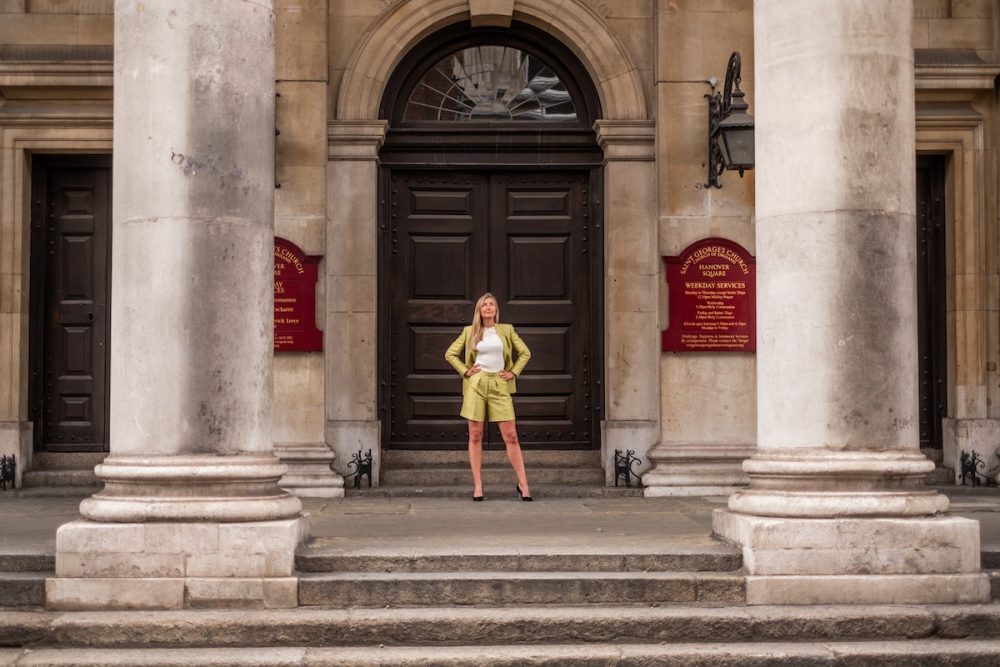 The second look Caroline says: "Is a relaxed linen suit with leopard print Sabah shoes. Florence in June is hot and humid, so I like to wear a relaxed suit. My necklace is my great grandfather's rowing medal from Paris, 1872, and my ring is by Gucci. I try not to take a handbag and instead put my phone, a credit card and a lipstick in my pocket."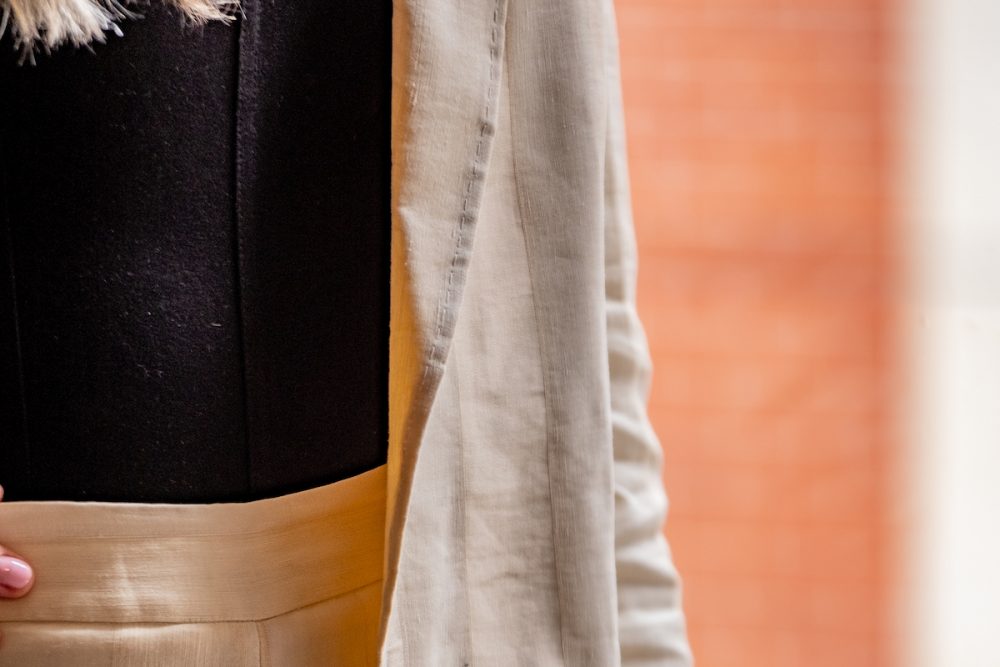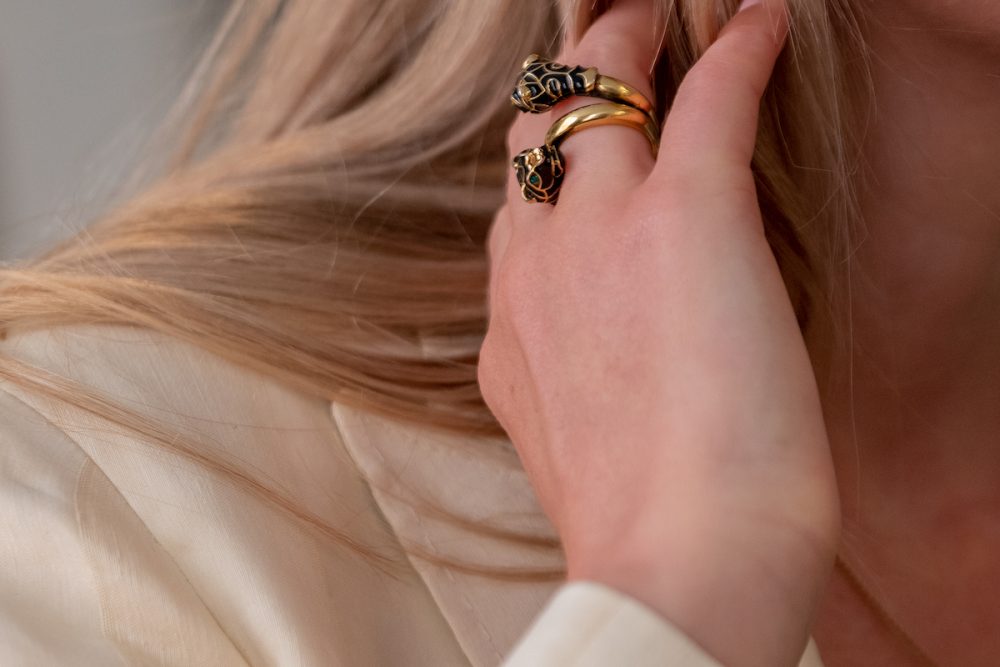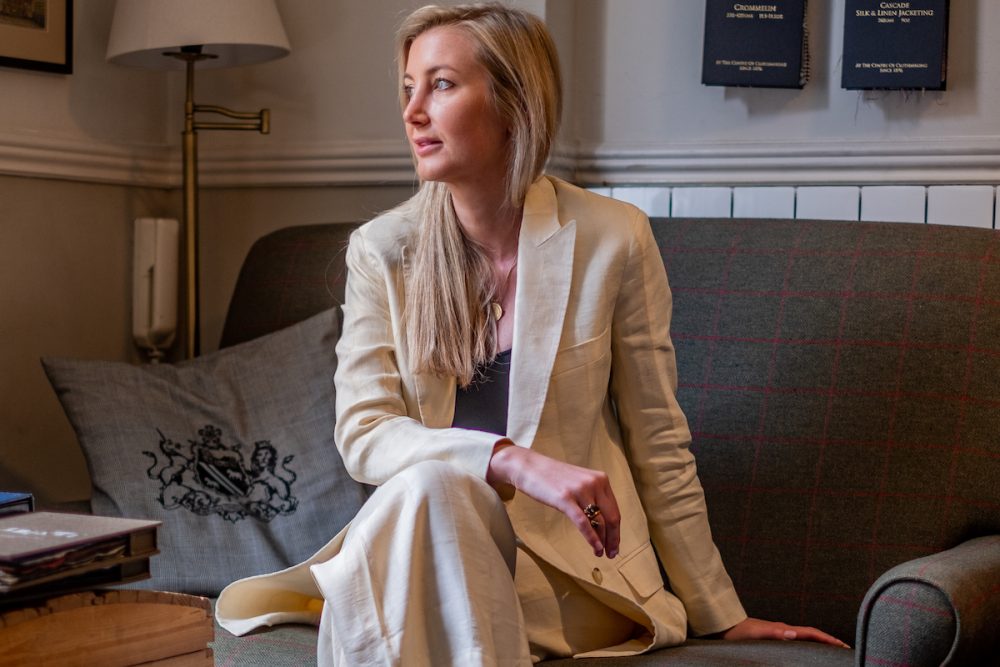 Sticking to tailoring, not many do it as well as the ever-immaculate Chris Modoo of Kit Blake. Chris opts for a classic English style for doing business at the show for his first look. ⠀ "The Kit Blake blazer is in an English wool mesh and is partially-lined. My PINK shirt is a classic fit and it is refreshing to wear a shirt with gentleman's proportions. I like to wear a tie, especially now we don't have to, and the classic regimental style is updated by Seaward & Stearn in a shantung silk with an unmatched brown spot hankie. My trousers are VBC tropical worsted KBs in our pleated Aleksandar style worn sans socks, with simple dark brown Belgian loafers by Crown."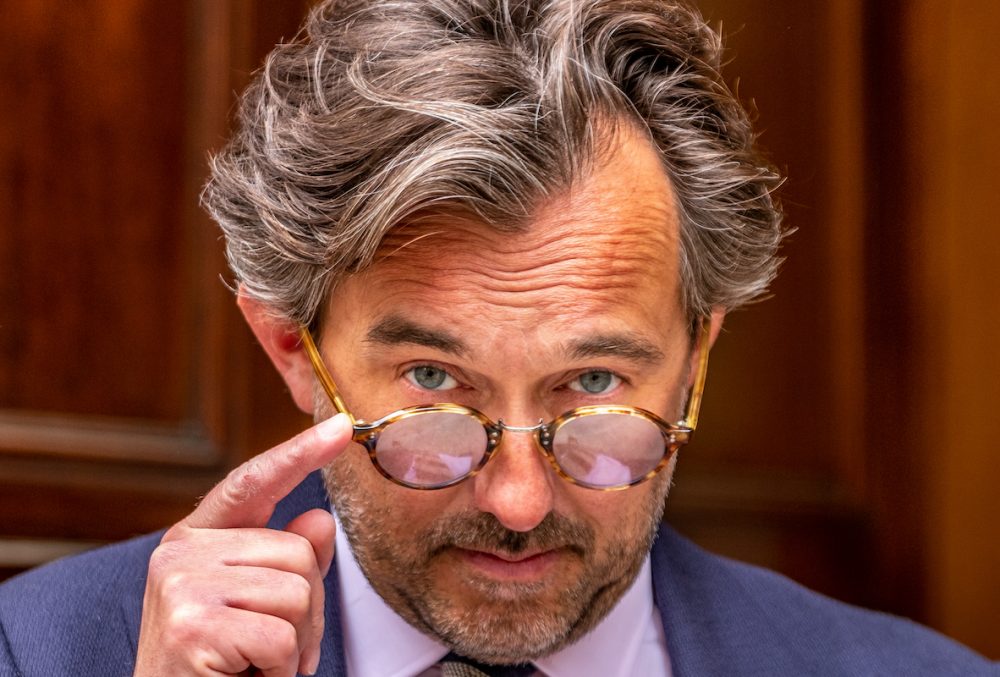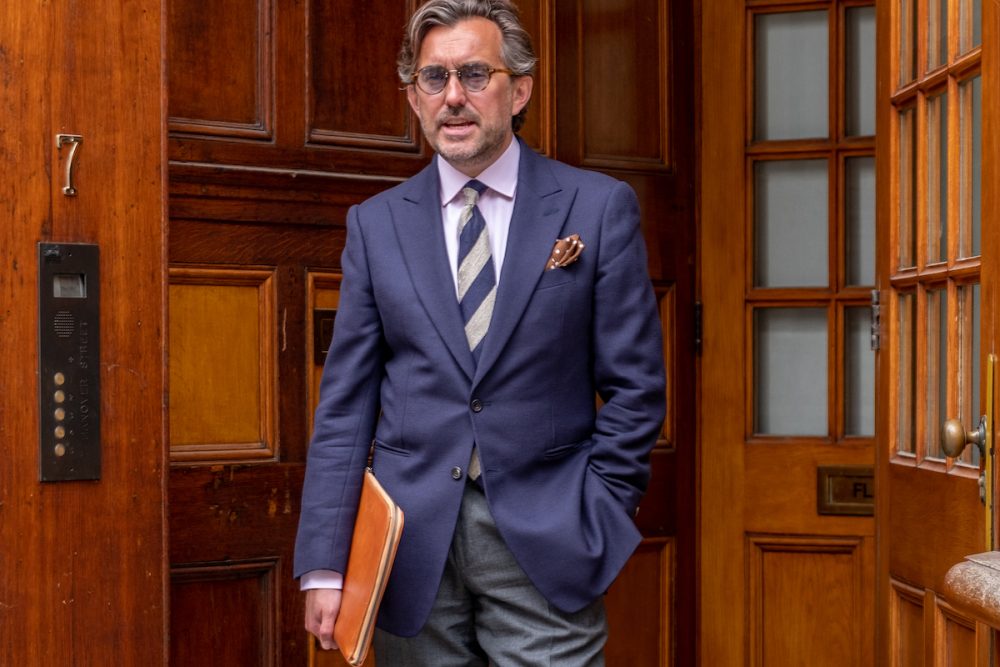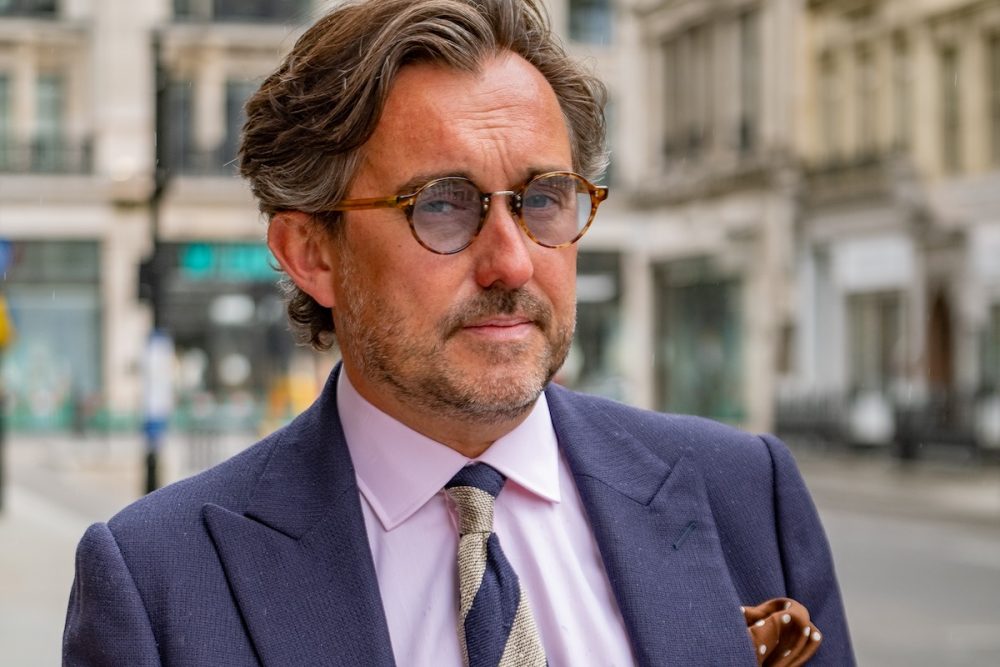 "I keep my phone, notebook and Pitti bible in a small folio I had made by Caracalla. The shades are by Kirk Originals, and the watch is a vintage Seiko Sportsmatic on a Milanese strap."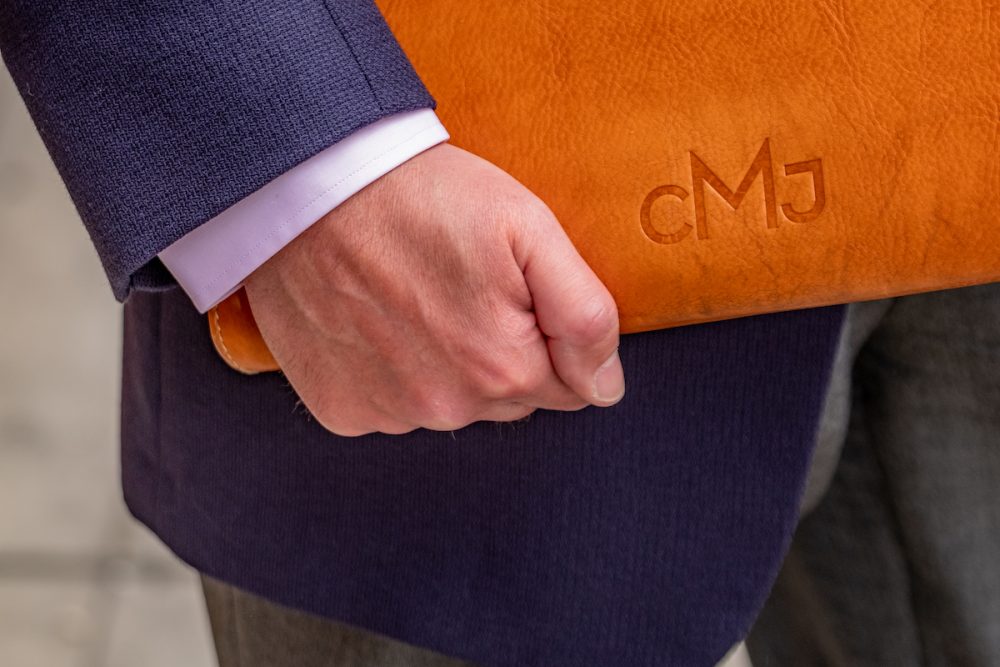 "The second look champions the day-to-evening ensemble, especially for The Rake events! I love wool in hot weather and these pure wool seersucker by VBC are the most comfortable, especially on the KB slim Aleks model as they are unlined. My cream dinner jacket is made with VBC Montecarlo hopsack, and keeping to the wool theme, my navy t-shirt is pure merino. My cotton bandana is from Anderson & Sheppard and my KB monogrammed slippers are by Bowhill & Elliott. Shades are Oliver Peoples. I would add, though, that it is slightly foolish/risky wearing a cream jacket to an event where Campari is being served..." You're definitely a braver man than us, Chris.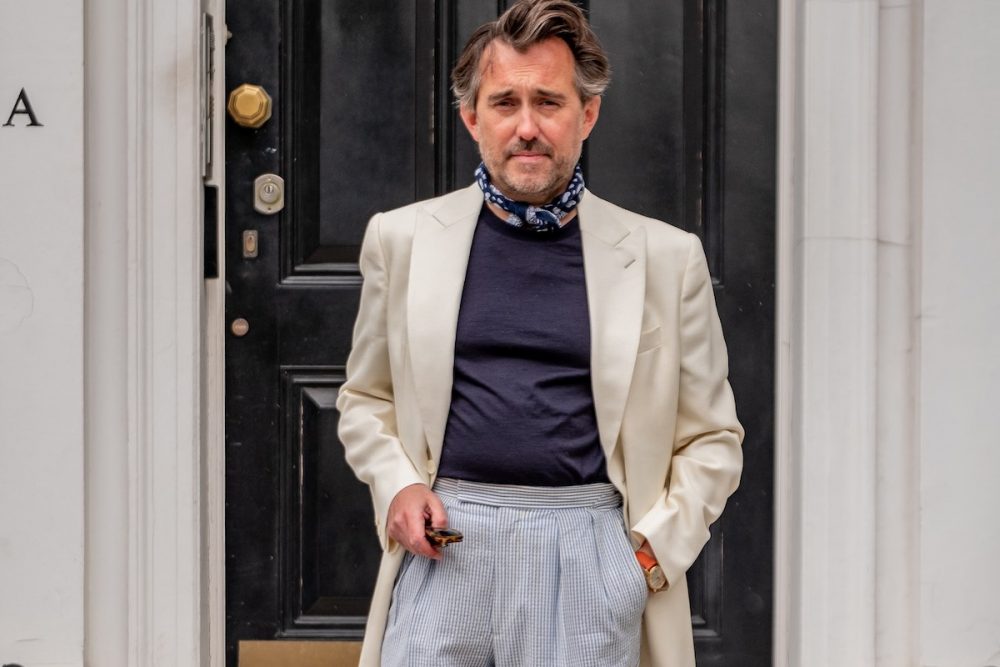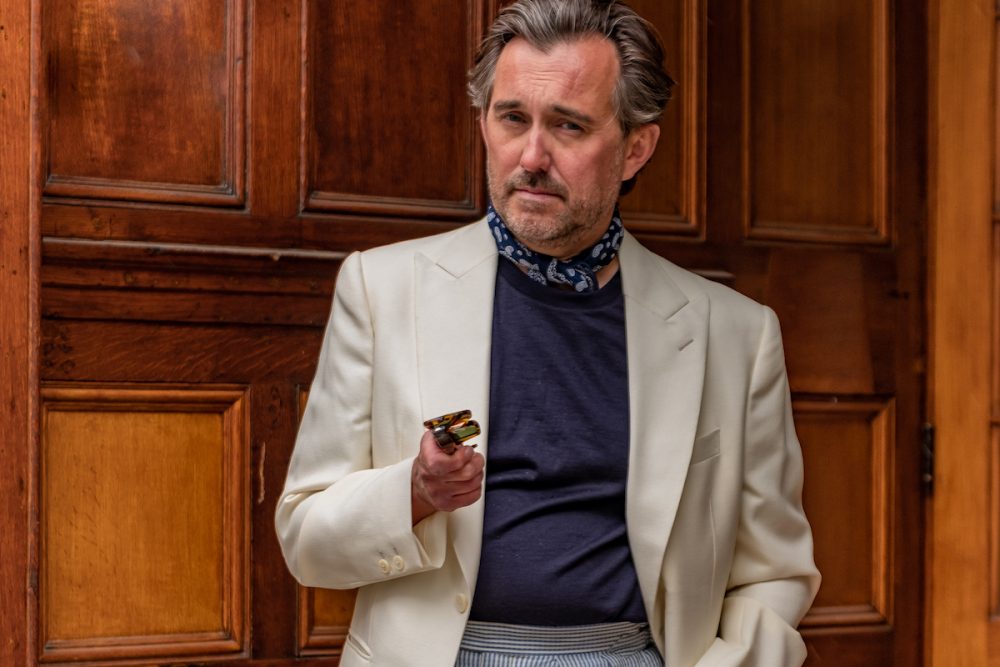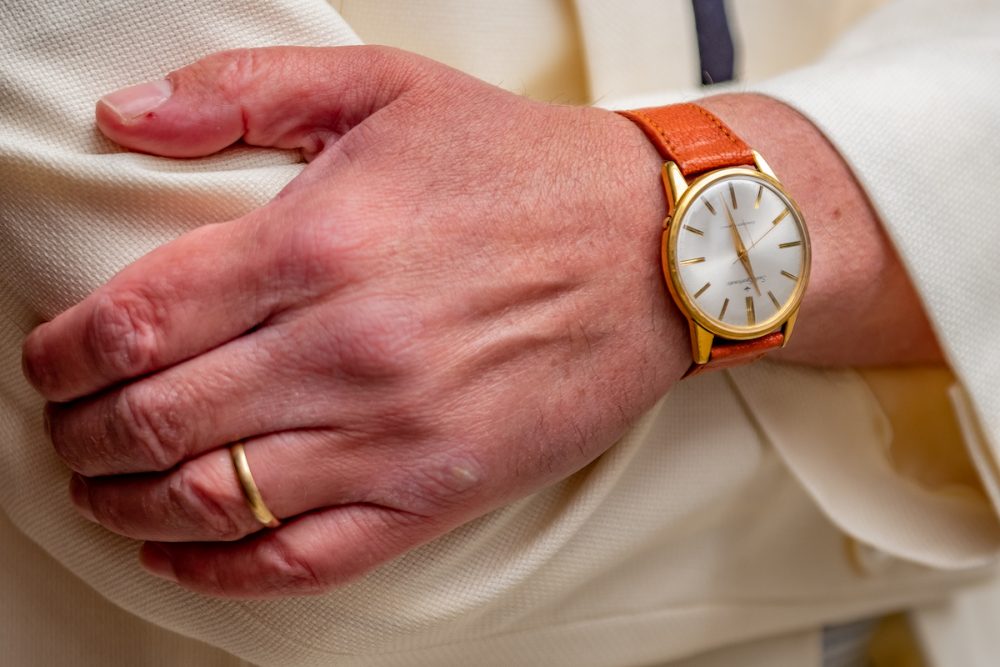 James Sleater of Cad & The Dandy is up next. Form well and truly follows function with James's look, "the jacket is unstructured using Caccioppolis SS20. The trousers are made from bamboo and are insanely comfortable in hot weather. The shoes are from the Colchester Rubber Company and the watch is made by Farer."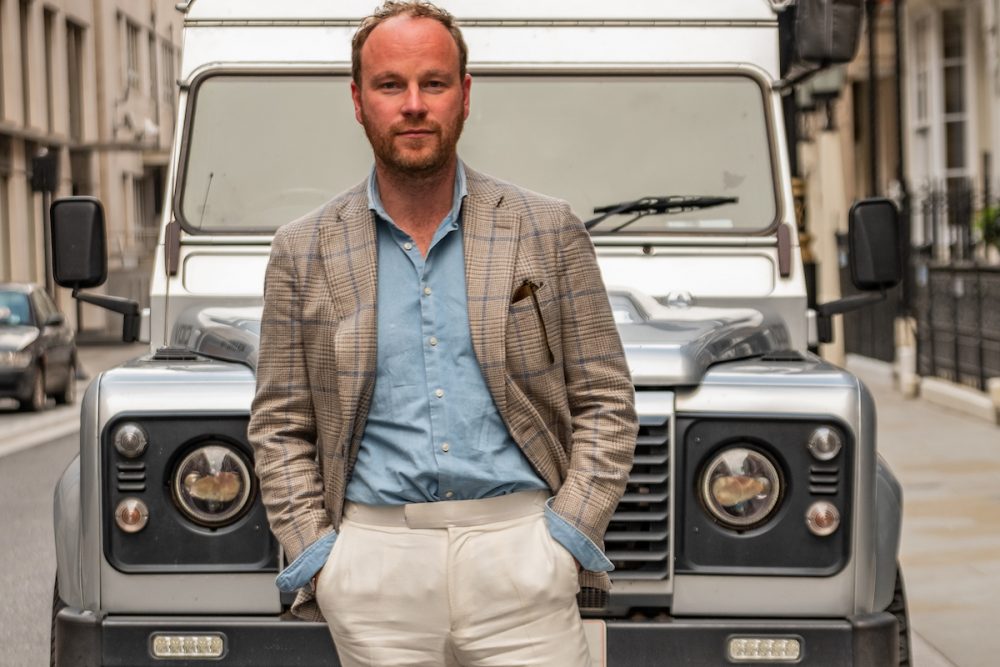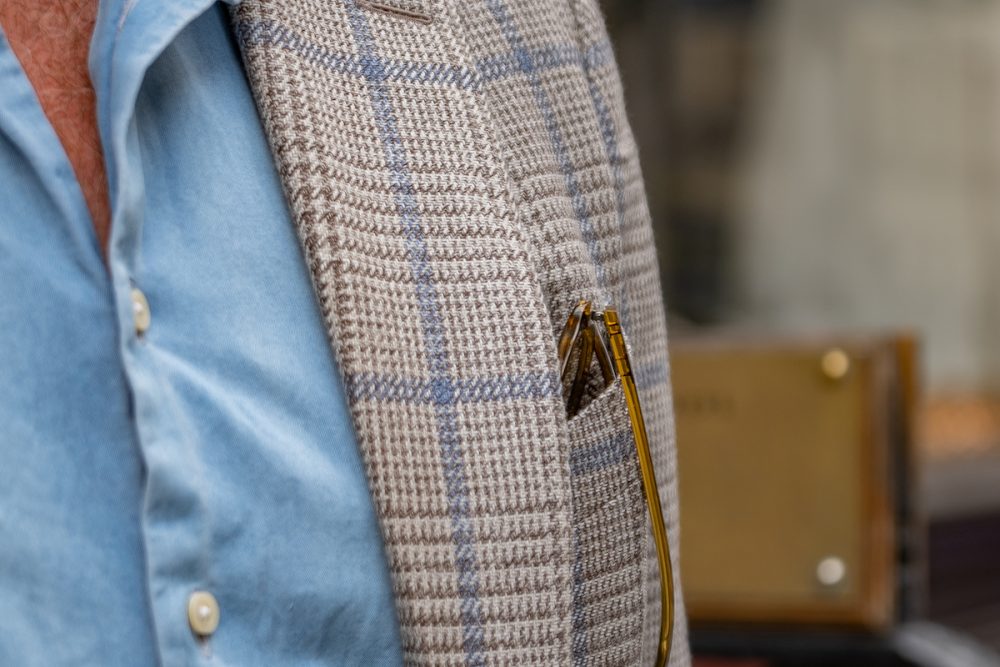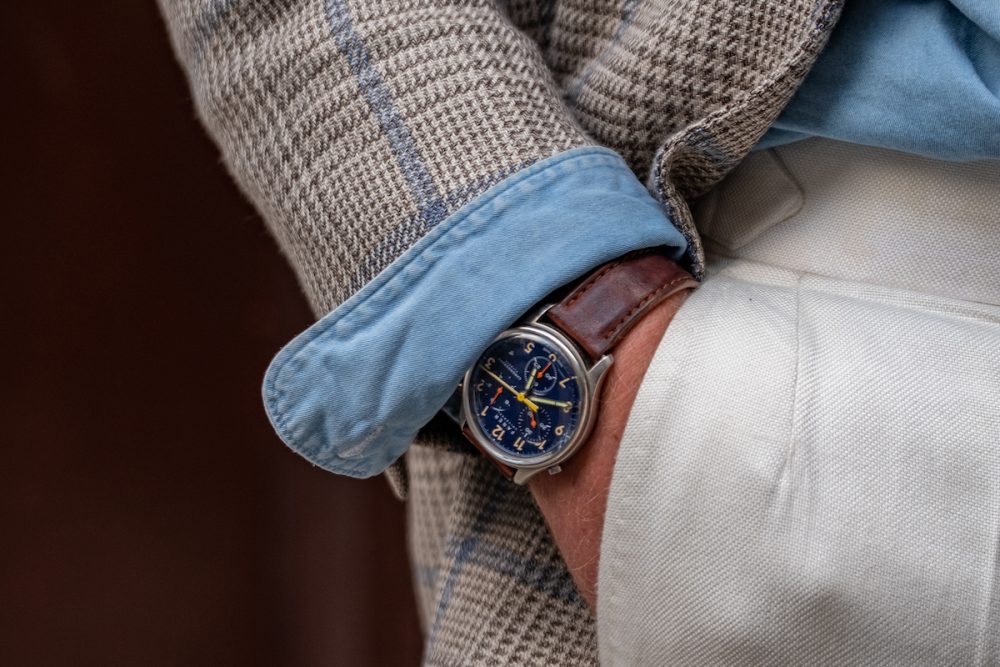 "I think it's a great summer combination of light colours matched with supreme comfort which given the Florentine city summer heat - it's all important."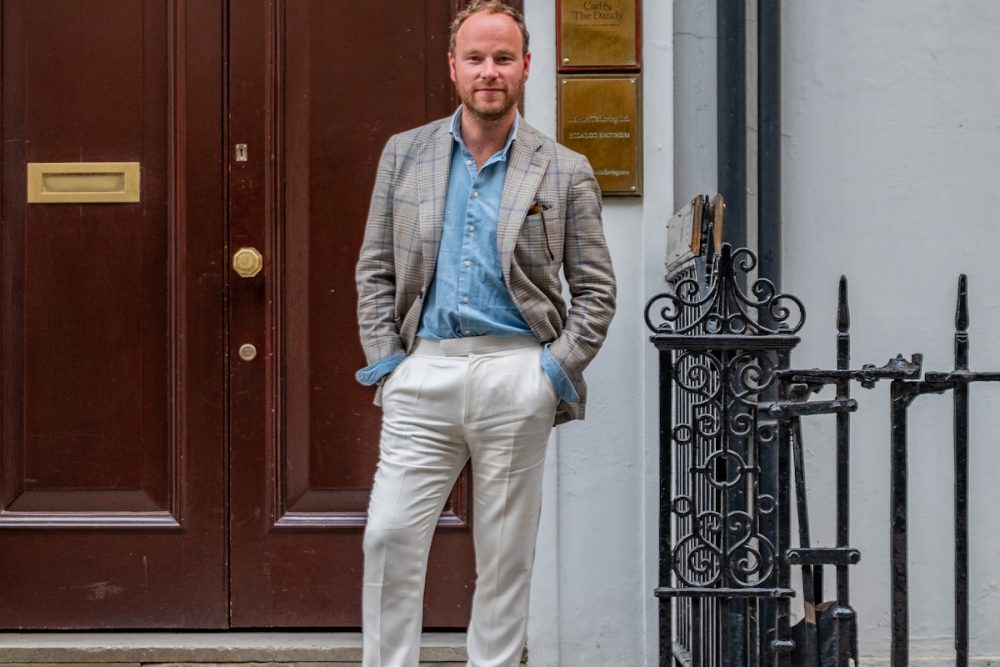 We couldn't do Pitti Uomo (even vicariously) without the brilliant Aleks Cvetkovic, who was aiming to return to some old favourites for this season. Having thought carefully about what he purchases and what his wardrobe really needs, the two outfits he wears features old pieces in new combinations. "First up, the grey checked linen suit is from Edward Sexton, made using their Offshore Bespoke Service a couple summers' ago. It's a neutral partner for a fun summery shirt. The button-down is a lightweight madras number from Drake's. On the feet are my three-years-old Baudoin & Lange Sagans in dark brown lambskin. They've held up so well and I live in them when it warms up.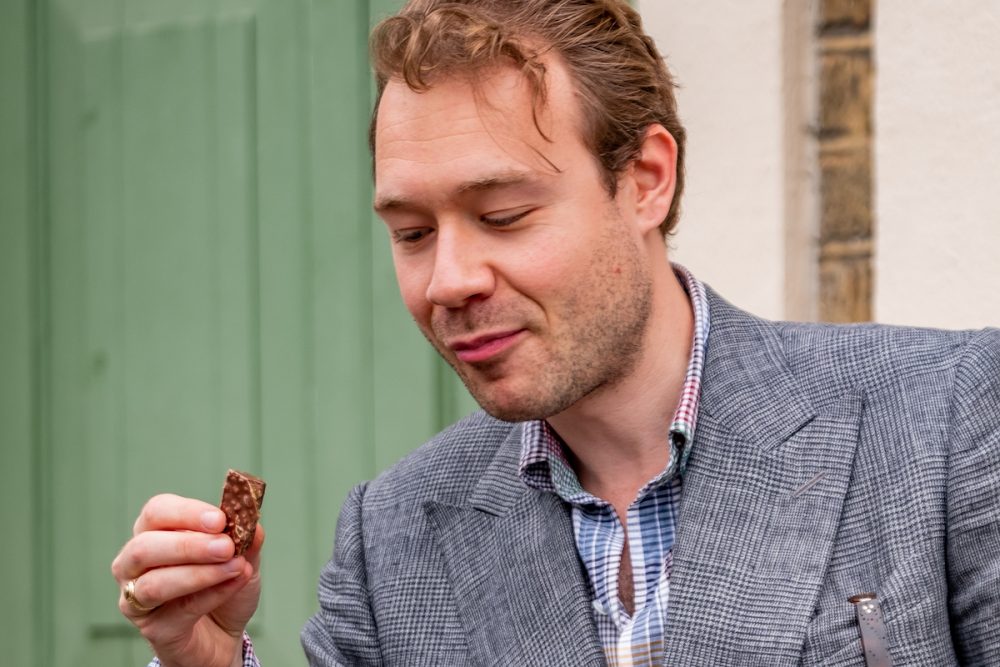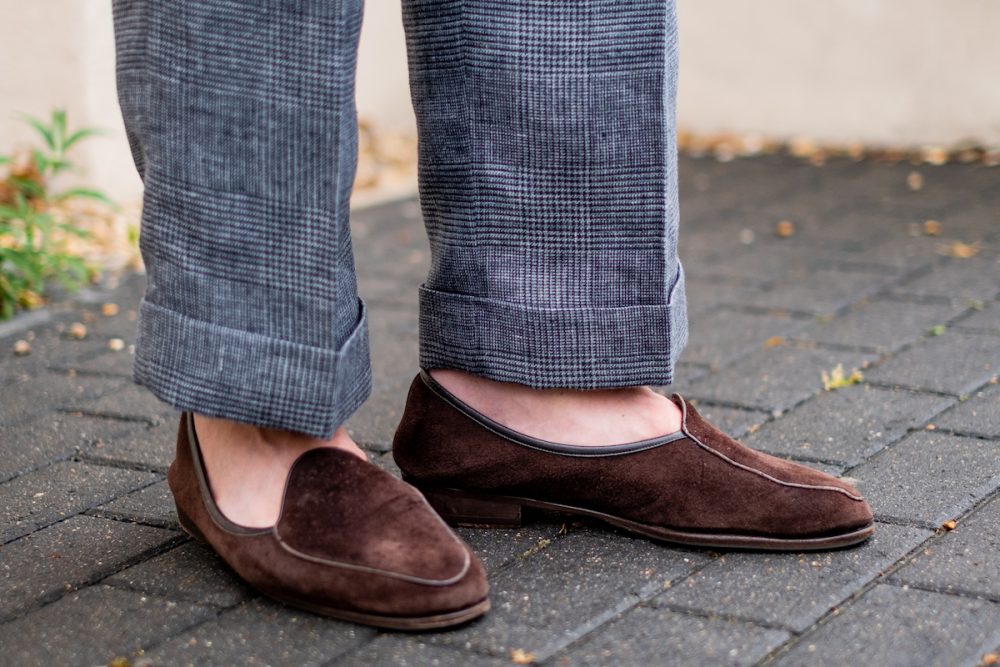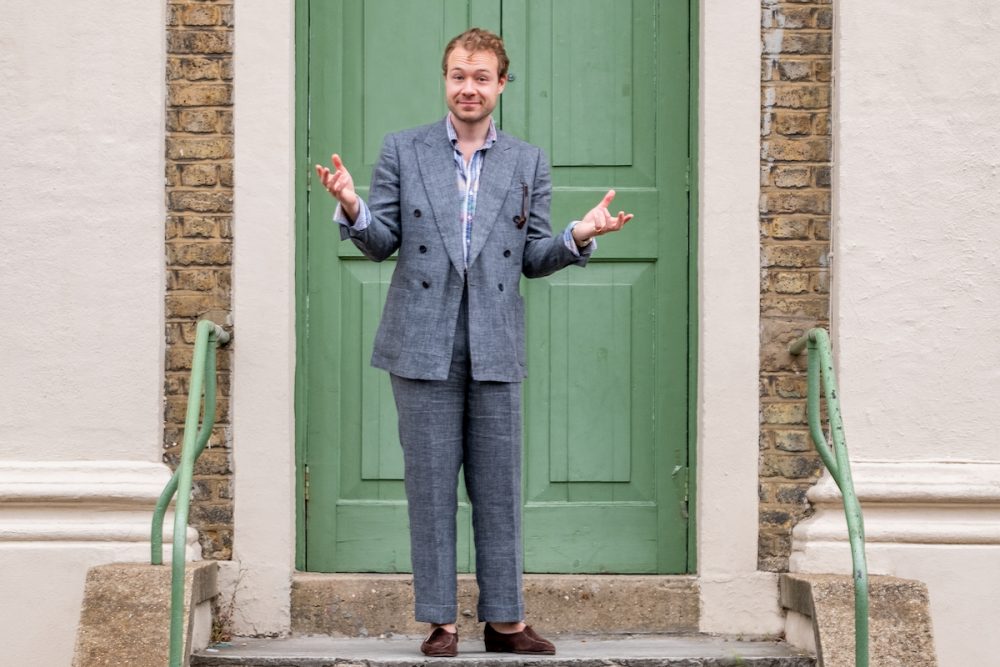 "The second is ideal as a rainy day contingency plan. I've learned you either get five days of baking heat or five days of drizzle at Pitti in the summer. The coat is the only thing that's new; Coherénce's Fou Fou II model in waterproof gabardine. I've been saving up for a serious raincoat like this for a long time now, and pressed go on it during lockdown – we all needed something to cheer us up, right? Beneath the coat is an old and much loved Budd safari shirt in a really useful blue/brown linen herringbone cloth from Harrisons of Edinburgh. Under that is a Bryceland's cream rayon sport shirt (it's one helluva shirt, this thing) and much loved Classic Wide-Leg Trousers from Scott Fraser Collection in putty Irish linen. There's nothing too complicated going on here. It's an easy outfit to pull together following a big night out at Gilli – safe summer neutrals and lots of broken-in linen."