Rakish Icons: Lenny Kravitz
There's a case to be made for Lenny Kravitz as the coolest man alive. The New York-born singer (and occasional actor) is as famous for his hit songs, like 'Are You Gonna Go My Way' and 'Fly Away' as his trademark bohemian blues style. 
Kravitz's fashion sense has evolved over the years, but he has always maintained that consciously balanced marriage of haute-couture pieces and louche rockstar essentials. It's not for everyone, but the way Kravitz models his personal style is how he remains so timeless—not only as a musician, but also as an icon. Like Prince or David Bowie, if his body of work rejects being pigeonholed into a single genre, his style is no less eclectic. So, it's no wonder that he is going to receive the CFDA Fashion Icon Award in November. But has Lenny always been so fashionable?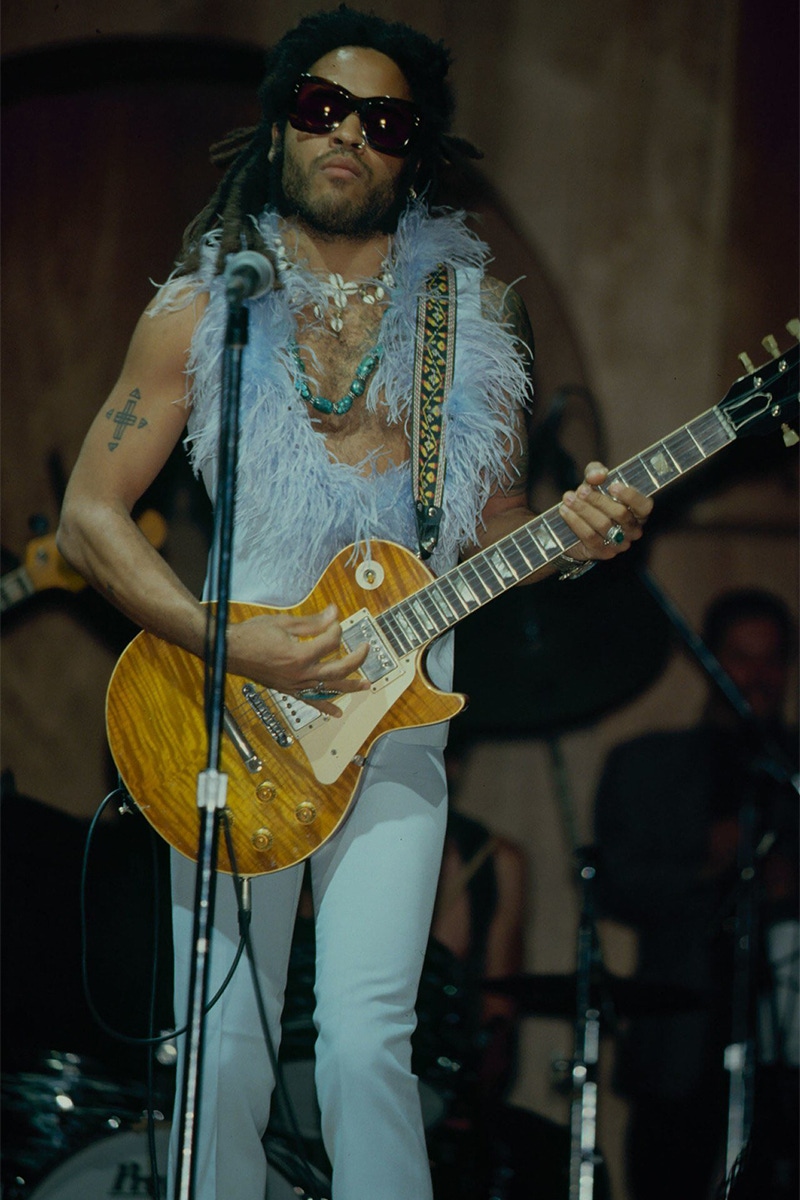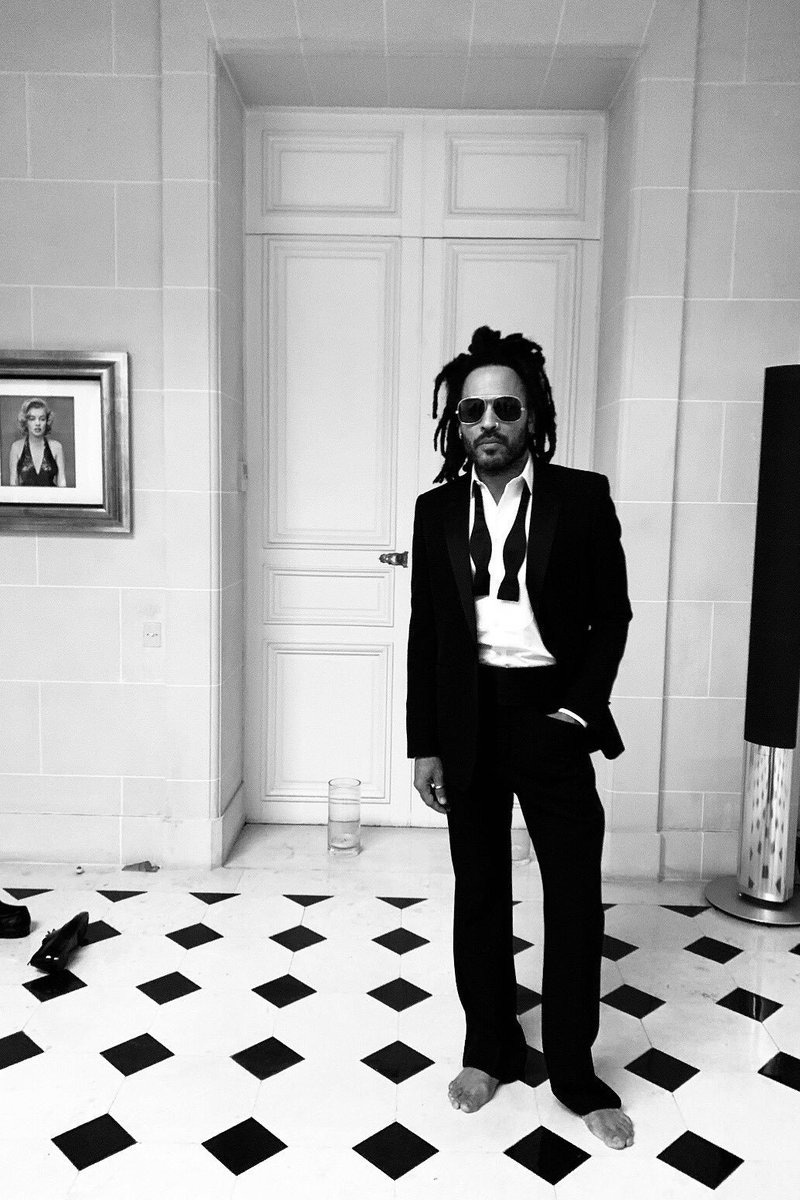 In the late eighties and early 1990s, Kravitz was already gaining attention for his sartorial choices. He would often sport dark suits, with a colourful cravat or scarf in lieu of a tie; leather and mesh tank tops, and shearling-line, patterned Americana. Along with his trademark sunglasses, and dazzling jewellery, he birthed an image that was entirely singular, and with elements that he continues with even today. And even since the early days, none of it was accidental. The young Lenny Kravitz would be a fixture at fashion weeks, displaying his love-worn, unbuttoned style at catwalks or through the lens of photographers like Paul Natkin. 
One of the style principles we admire most is his tremendous ability to mix vibrant shades of yellows, purples, and pinks with outrageous leather garments—inviting, from time to time, groovy 'Woodstock' pieces in the manner of Carlos Santana. In one memorable look, he showed up to the Betsey Johnson Fall 1998 show in a Western-type jacket made of fur and leather, with a pair of hippy trail-bearing red leather trousers. 
But
for steely-eyed observers, the scarf was always the most important accessory in Kravitz's arsenal; even when wearing smart-casual ensembles, like his handsome chamois jacket from a 1995 image with singer Kylie Minogue, or a fuchsia cashmere roll-neck. If everything else was slim and fitted and panther-like, the flurrious foulard would add a more effeminate, slinky tone to the look (on the other hand, we can't forget the huge scarf he was seen wearing on a particularly cold day in New York, back in 2018.)
It's something the stars of the seventies did so well. It also explains his ongoing brand partnership with Saint Laurent, who have modelled their recent image on rock 'n' roll lifestyle. Lenny Kravitz embodies it. He has done so for well over thirty years. 
Perhaps it's because Kravitz appears to enjoy clothes that he experiments with certain excessive looks. Throughout his evolution in the fashion world, Lenny has reinvented his style to meet the times while also maintaining a very strong sense of personal identity. It's hard to not admire his appearance at the 1997 Grammys—sitting in a pair of chevron-patterned trousers and a leather jacket. Or his scarlet tailoring from a 1999 show in Paris; with wide peak-lapels and flared bottoms. Because Kravitz unbuttoned the refinement from his menswear, he brought an eccentricity and fun to his style, without appearing as though he was trying too hard. Most importantly, these ensembles made complete sense as an extension of his pheremonal, growling music.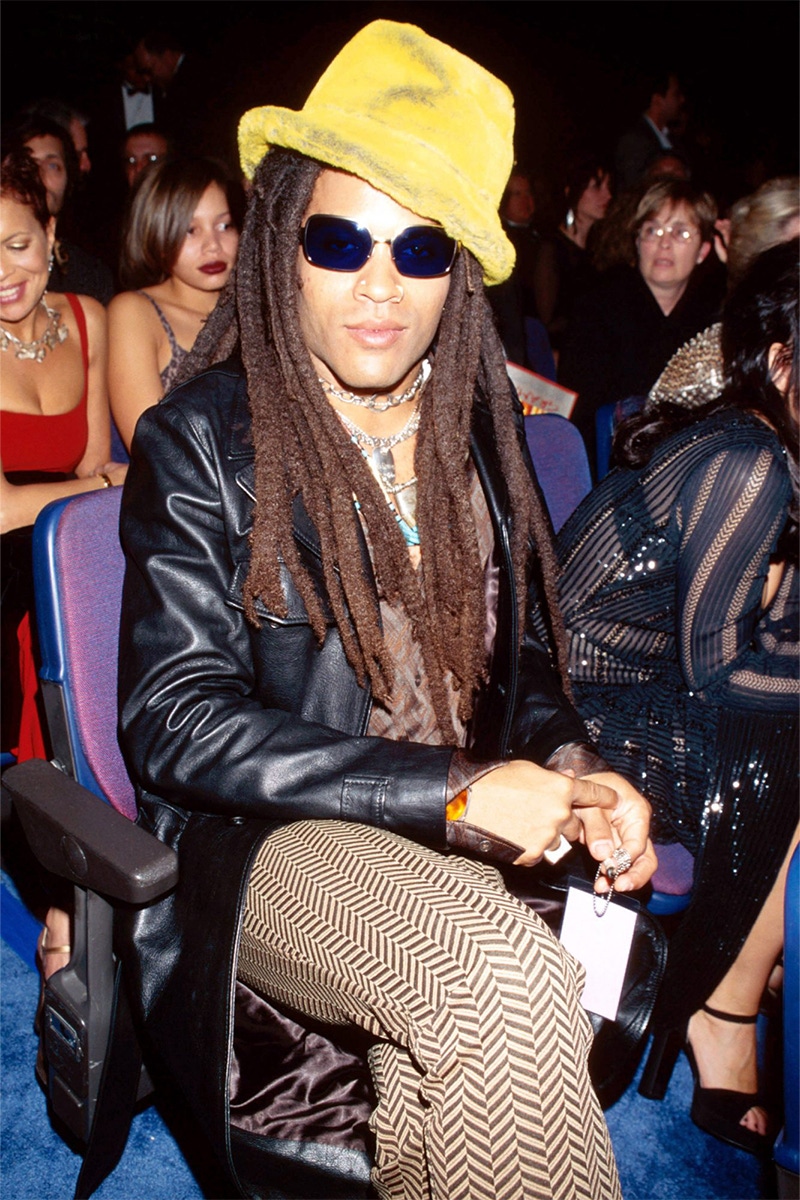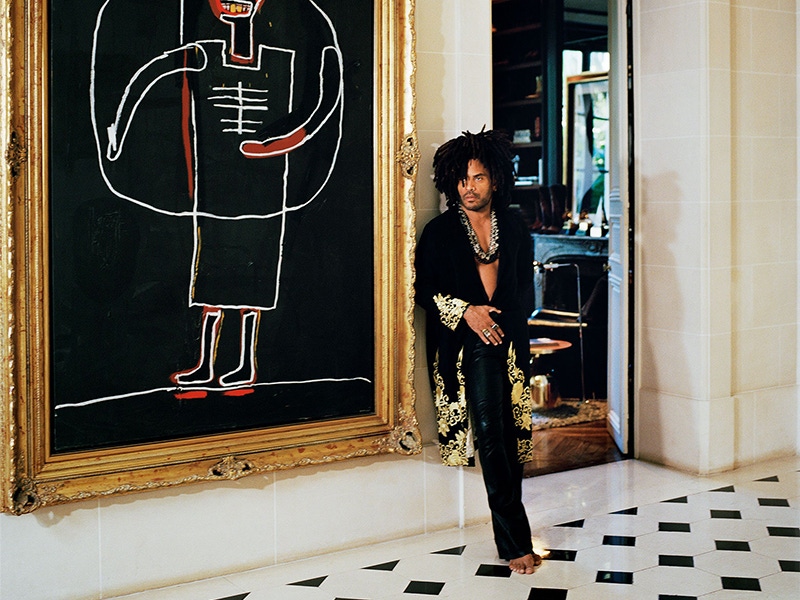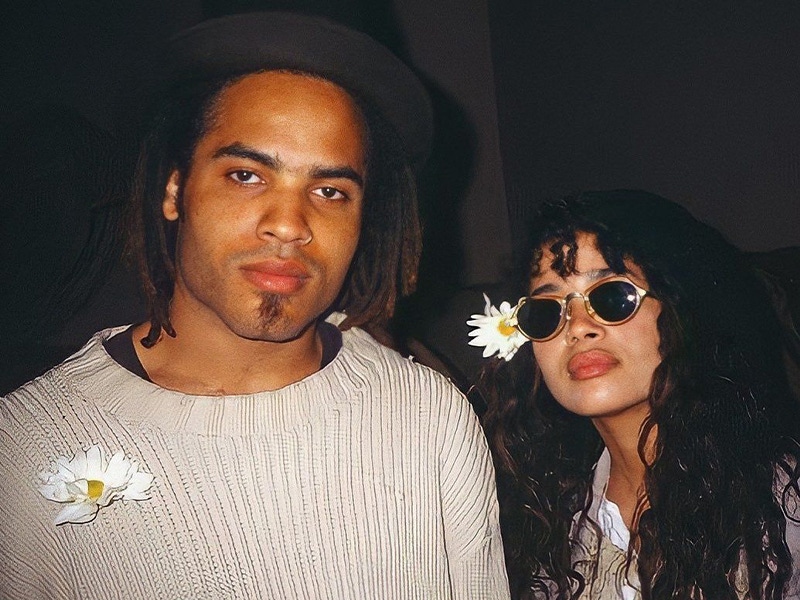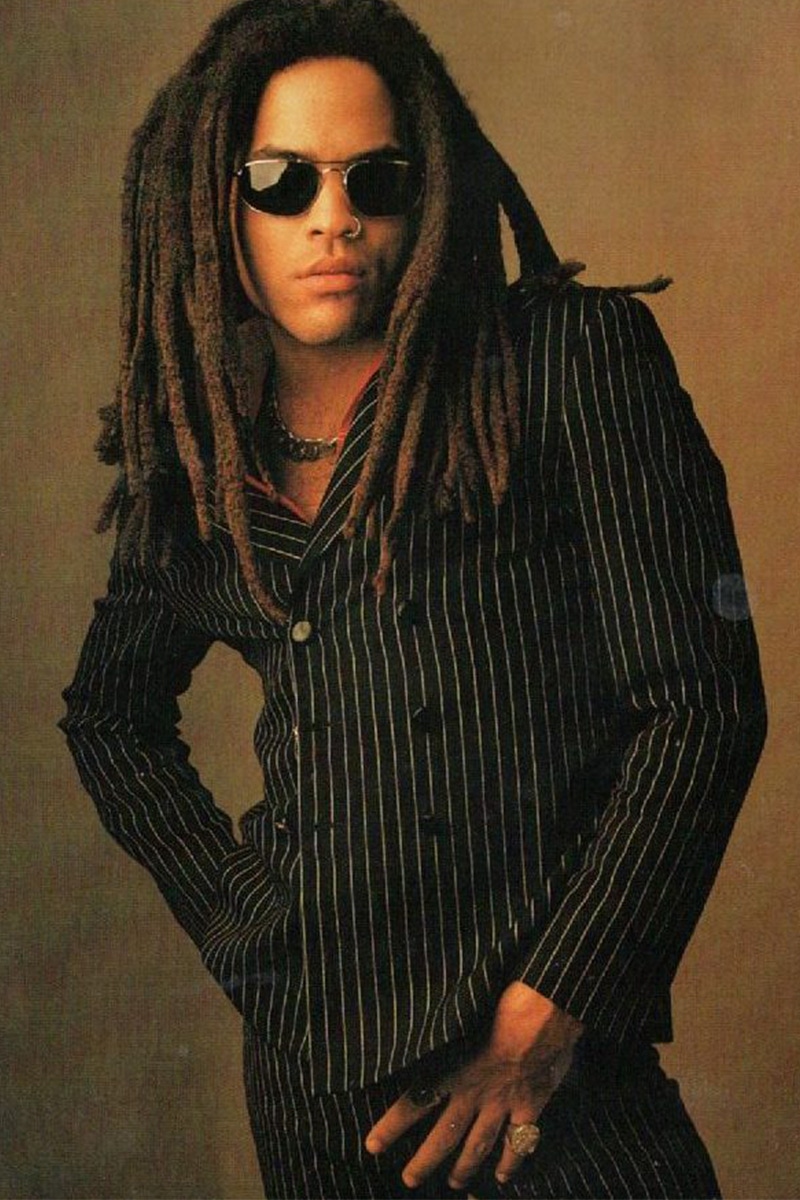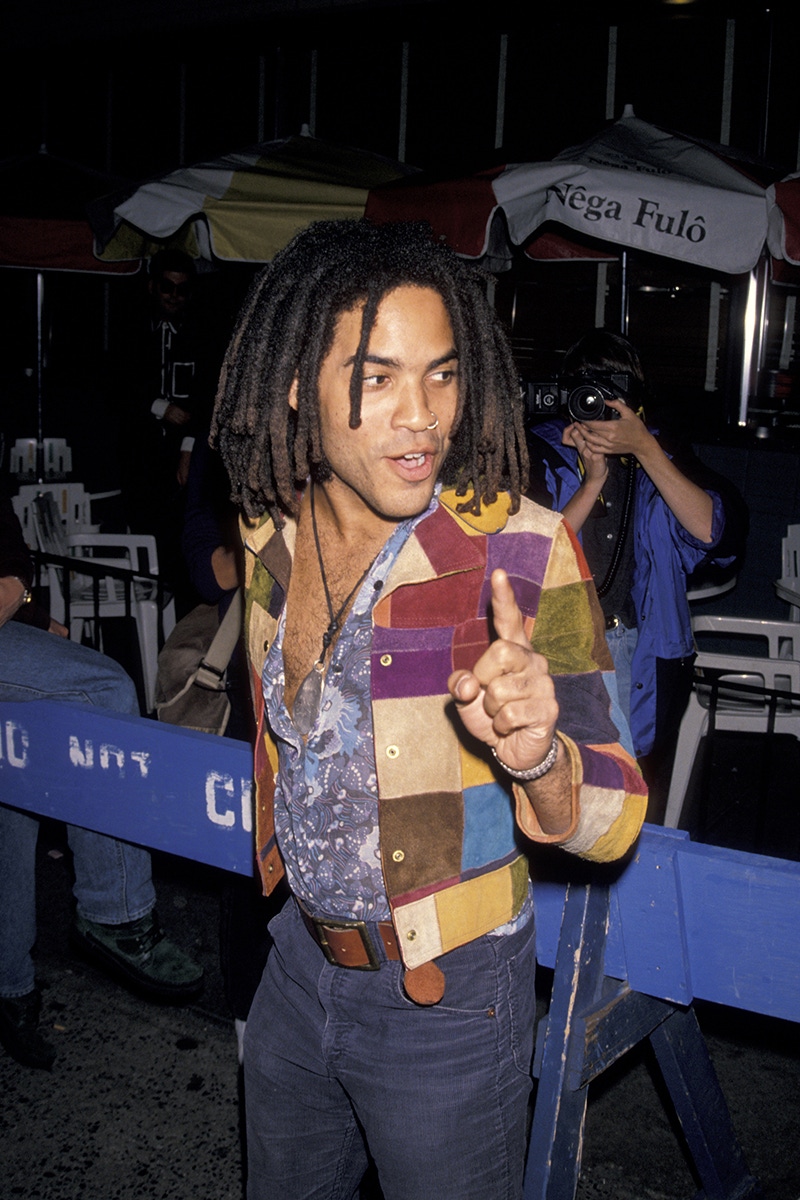 He could also be surprisingly restrained (yes, really). In 2006, Lenny attended the Met Gala in a simple black suit and navy shirt, and his 2009 all-black tailoring at Cannes proves that he recognises when to keep it formal. Perhaps the most un-Kravitz-like style moment is his genuinely classic tuxedo look at the 2010 Oscars party: complete with silk bow-tie and patent leather shoes. When he's had to leave the mesh tank-tops at home, Lenny Kravitz can rock black-tie as well as anyone. 
Even into his fifties, the musician's style has really not changed all that much. He's still wearing impressive, colourful leather ensembles, and bare-chested vests and open denim shirts. The shades and the jewellry are still there—still consistently tying it all together. Perhaps he's matured a little more, or just naturally blended in with the present revival of seventies' fashions. But Kravitz is still as experimental as ever. Anyone who has followed his style from the beginning to now will recognise how he continues to influence millennial musicians today. He is the precursor to the endlessly fawned-over Harry Styles (indeed, one has to assume the star's stylist has walls covered with photos of 1990s Kravitz)—particularly his long, slinky furry scarf from his 1992 show in New York City. 
Kravitz was one of the first rock-stars to understand the value of glossy magazine covers, or the magic of sitting front row at a catwalk. His style is seamless, little changed (merely adapted) and most importantly, natural. He has known for over three decades what works for him—what he feels comfortable and happy wearing both on and off-stage. Why change? Lenny Kravitz is a style icon.