Rakish Icons: Lorenzo Cifonelli
Tailoring is a funny breed of art. There are the big names; the heritage, the houses and the cuts and shapes—books have been filled about them, and there's a chance you're familiar with the lexicon—but strangely, the artists themselves have little appreciation outside of their craft. 
If Lorenzo Cifonelli was a painter, they might write that he was a little avant-garde. They would add that he came from a long line of other French painters—household figures—who revolutionised a particular style, became favoured by the Guggenheims of the world, and were sought by the stars to hang in their living rooms. Lorenzo rose to prominence as a master of that genre, but often looked to carve out his own path too. By retaining the most distinct elements of his family's vision, he went on to try new and interesting methods that broke-away with the dogmas of tradition: it is the work of Lorenzo Cifonelli (and the Lorenzo is in bold this time).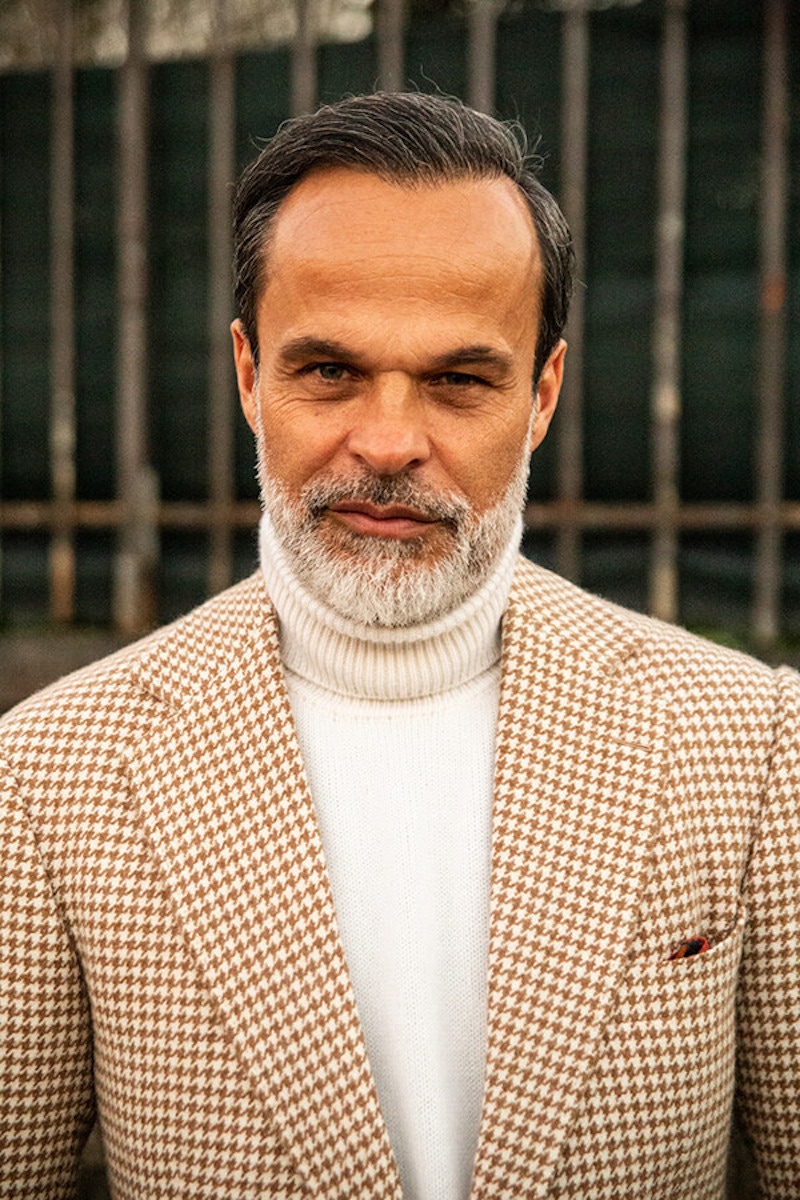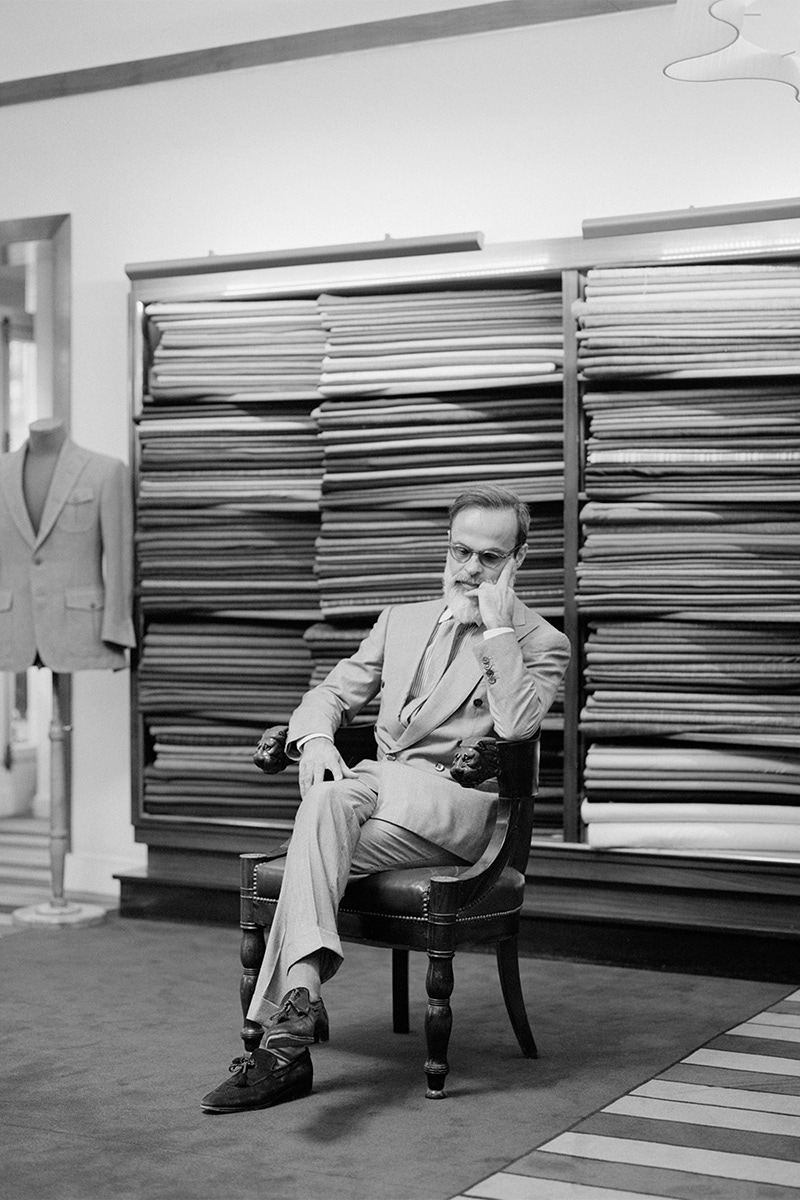 So although Lorenzo is a tailor, he is also one of his industry's genuine artists. His early years were spent apprenticing under his grandfather Arturo (a Picasso-like giant in the tailoring world). At Maison Cifonelli, that illustrious address on the Champs Elysee, the young Lorenzo would not only follow the family's haute-couture philosophy and finishing, he would begin developing his own—taking inspiration from the glittering roster of stars and politicians who frequented their atelier.
Aside from remaining one of the heads of Maison Cifonelli, with his cousin Massimo, Lorenzo quietly releases small batches of his own much-coveted creations. The first came almost out of nowhere—defined by the intricately-made suits and shirts that wear his eccentricity (and heritage) on their delicately-stitched sleeves. A cult following formed with the same devotion reserved for the best in their craft. 
Perhaps it is also partly owed to his reputation as a bon-vivant. If art imitates life, the colours and patterns of Lorenzo's tailoring collections resemble his curious lust for it. He plays guitar exceptionally well. His pristine BMX is a familiar sight on the Champs Elysee, and he has amassed an impressive collection of trainers. On the latter, he notes that, "It's never about popularity, or the most sought-out pair. I'm looking for designs and the way they can shape identity."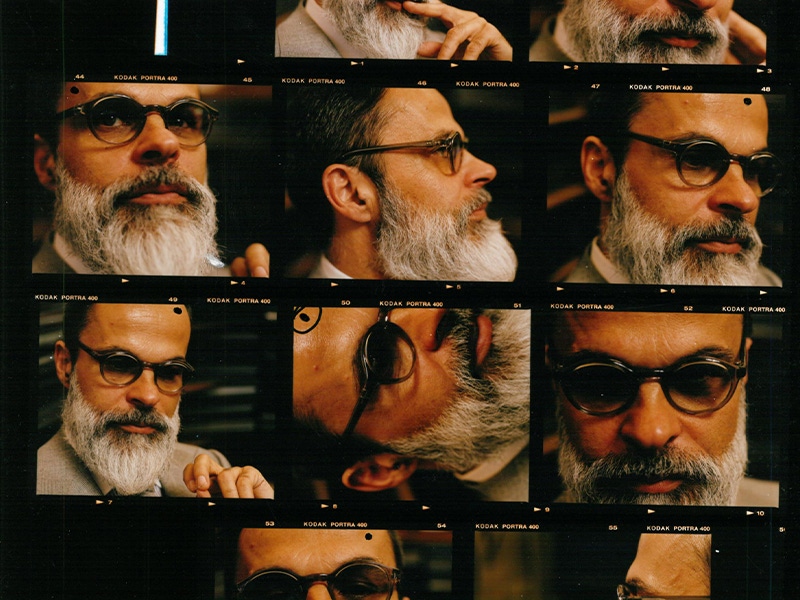 Indeed, his search to define his identity (and tastes) through his clothes is why it appears so singular. His favourite things come together to inform the look. The music of Bowie; sixties Italian cinema (particularly,
Il Sorpasso
) and art-deco designers like Dunand, Royere, and Frank are all somewhat stitched together in his jackets and trousers. Like all great artists, Lorenzo is also consumed by a curiosity to travel and experience cultures: "I find points of reference from the travels I take throughout the year, all around the globe," he notes, citing the cities his collectors invite him to, so they can be measured by his able hand. Then, in Paris, he is known to scour the flea market in Saint Ouen, where the master tailor draws from the treasures of the past. 
Lorenzo Cifonelli is an unsung artist. Thousands of hours of experience and sweat—years of training—have preceded each piece that he designs or builds. He wears them well himself; the pink suits and haute-shouldered jackets are a hallmark of his identity. Because finally, as William Blake most thoughtfully suggested, it's clear that an artist's life must surely imitate his art, as much as the other way around.