RFORPEOPLE: Sustainably Stylish
The Rake is honoured to welcome into its e-commerce fold, RforPeople, an eco-friendly yet luxurious Italian brand, whose collection is exclusive to us.
The fashion industry is an atmosphere under intense sustainable scrutiny. Responsible for producing 10% of all human carbon emissions blended in with the stat that 50% of fast fashion clothes get discarded within one year of purchase, it is easy to fathom why. Some firms have fallen under the spell of considering their sustainability attempts to be revolutionary, diverting the focus from the honest reason. RforPeople, founded by Tommaso Melani, owner of tailoring house Sartoria Vestrucci and bespoke shoemaker Stefano Bemer has been established simply because it is right to act. RforPeople is guided by two key principles; the well-being of our people and the preservation of our planet. As a result, a myriad of eco-friendly steps have been put in place to ensure that each garment adheres to the sincere benefits of longevity. Thoughtfully crafted by talented artisans in Tuscany, the Bryant Park men's overcoat is an exemplar of honouring the authentic standards of sustainability. Not only is it made with recycled wool and organic biodegradable corozo buttons, but to reduce overstock and limit waste, this coat is only made in limited quantities, hence why the brand are proud to state that delivery could take three weeks as it specially made for you. In addition to this, all RforPeople products are born with a free "return to the maker" shipping label, so that they can repair, refurbish or disassemble each product and recycle the components according to their sustainable and circular paradigm. Cut for a slightly looser fit, this coat endorses the feel-good factor of tailoring with its relaxed nature.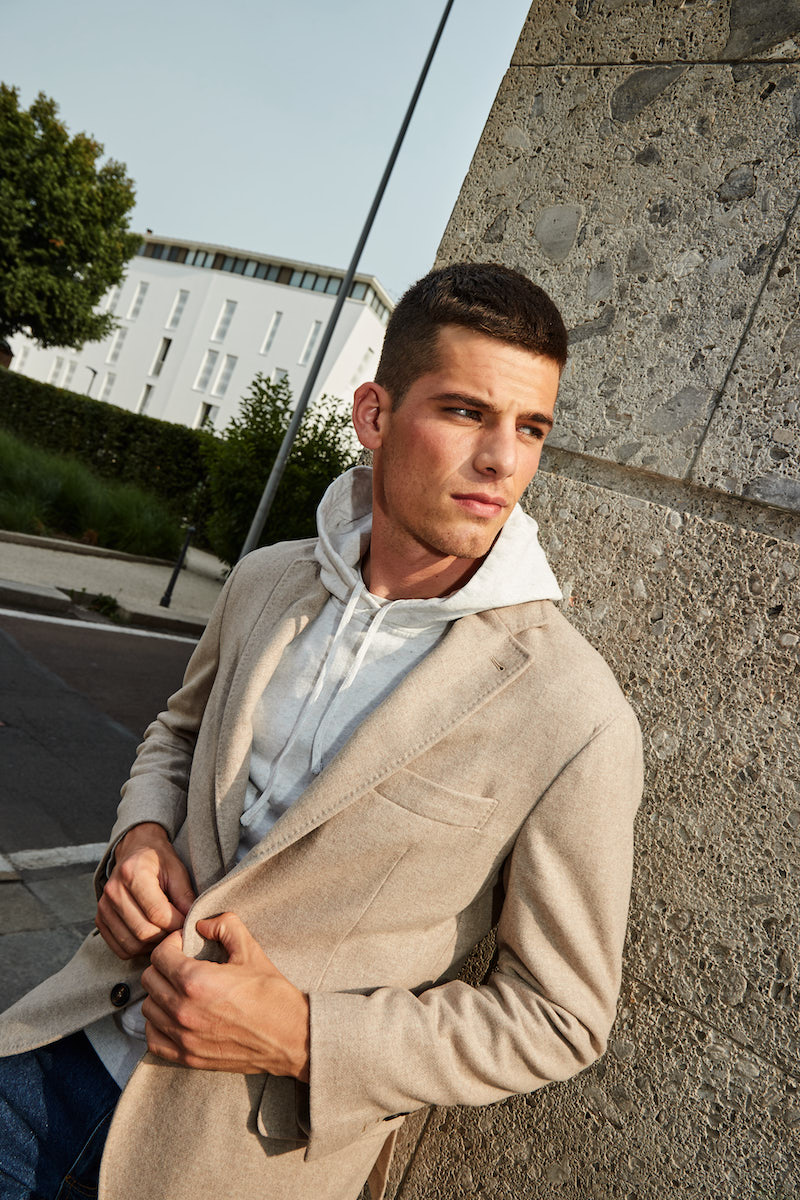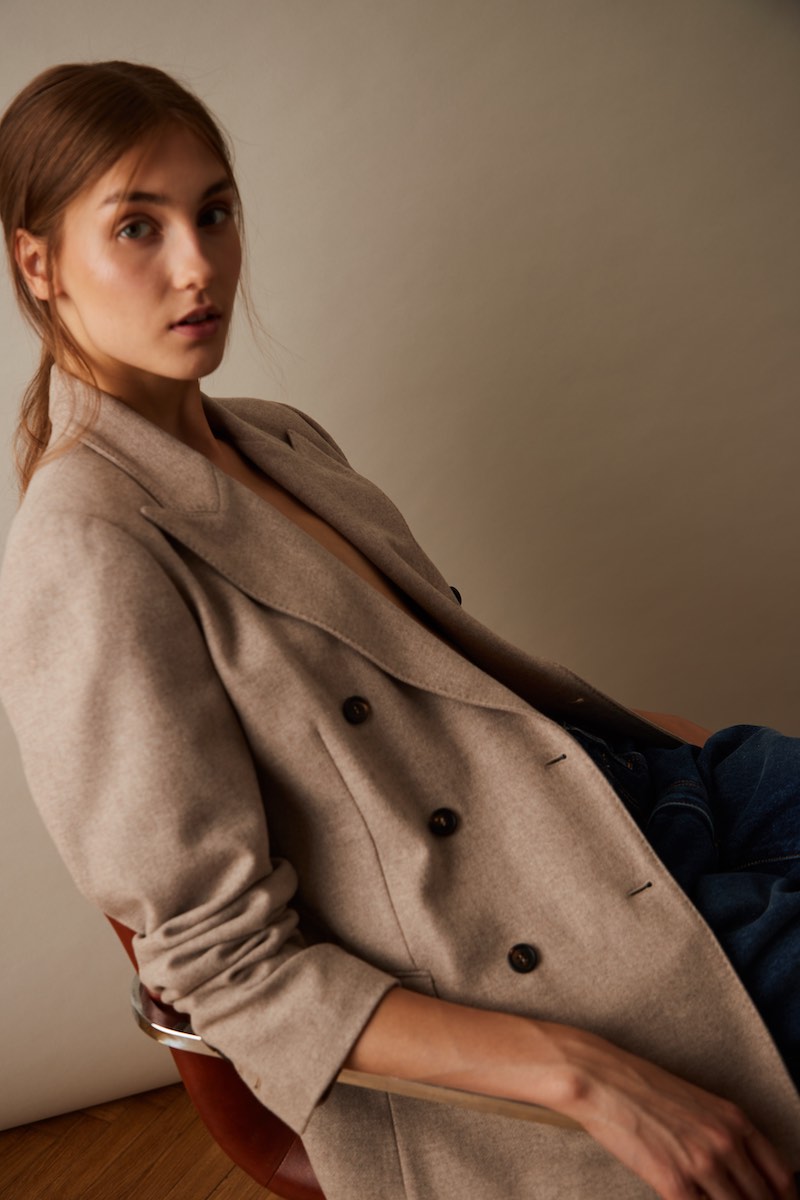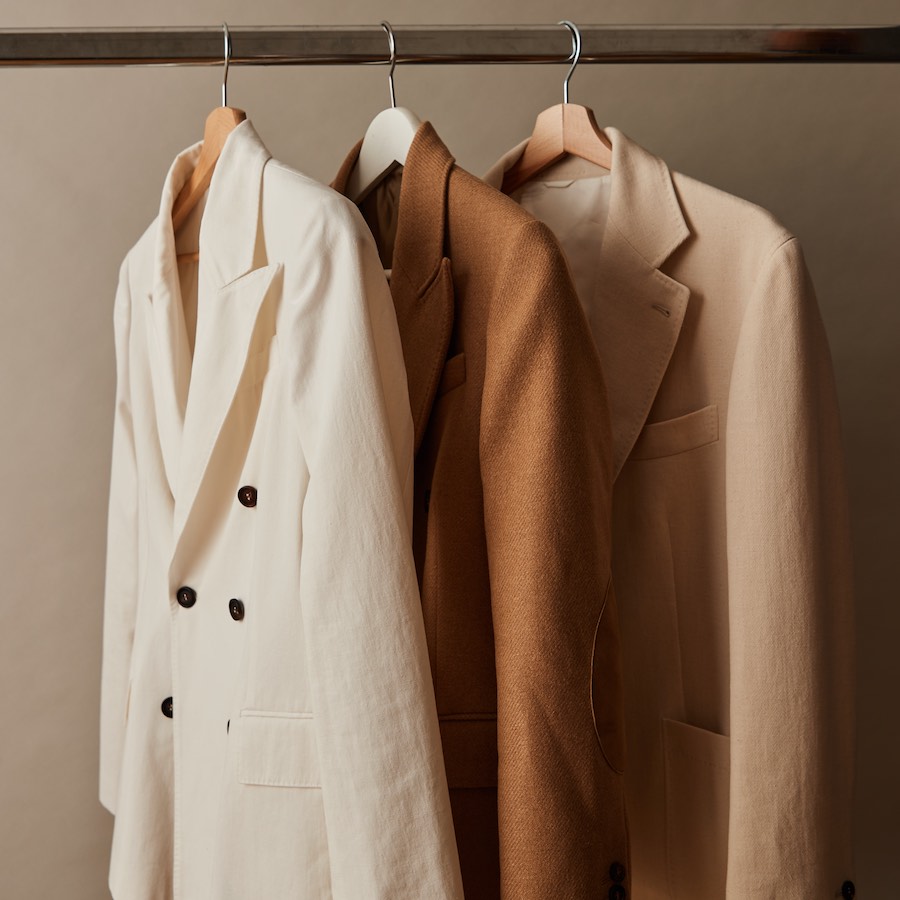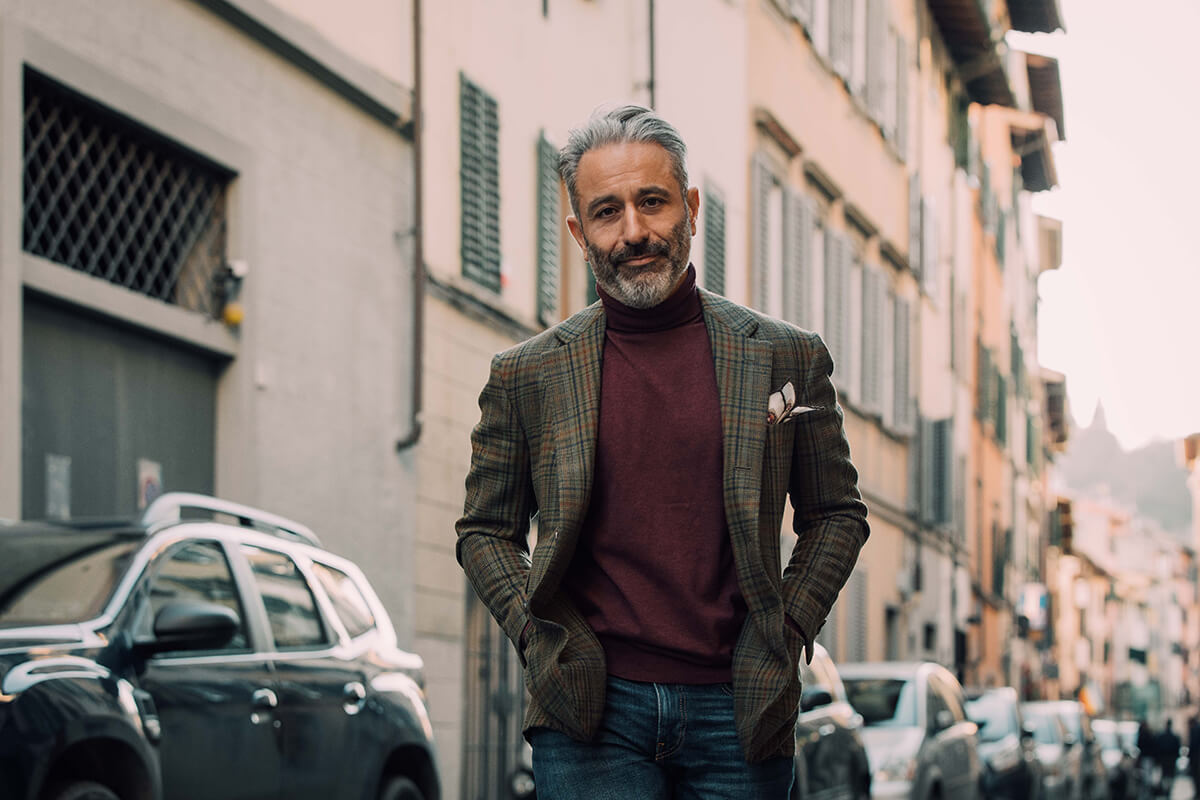 Deciding to become a benefit corporation is a choice of a company whose main focus is on addressing social, economic and environmental needs. RforPeople conform to this approach by creating high-quality and timeless products that are ethical, repairable, and recyclable, because they feel that your personal style shouldn't contradict your commitment to a better future. With an impressive range of tailoring and casualwear, both ladies and gentlemen can benefit from their creations. Made with recycled cotton, the double-breasted Madison jacket that comes in both white and taupe has been tailored to perfection with the ladies' body type firmly at the forefront of the design mechanics. Comprising all of the high-end sartorial details that you would expect from a Tommaso Melani brand, the jacket can be worn with sneakers or stilettos, such is its versatility.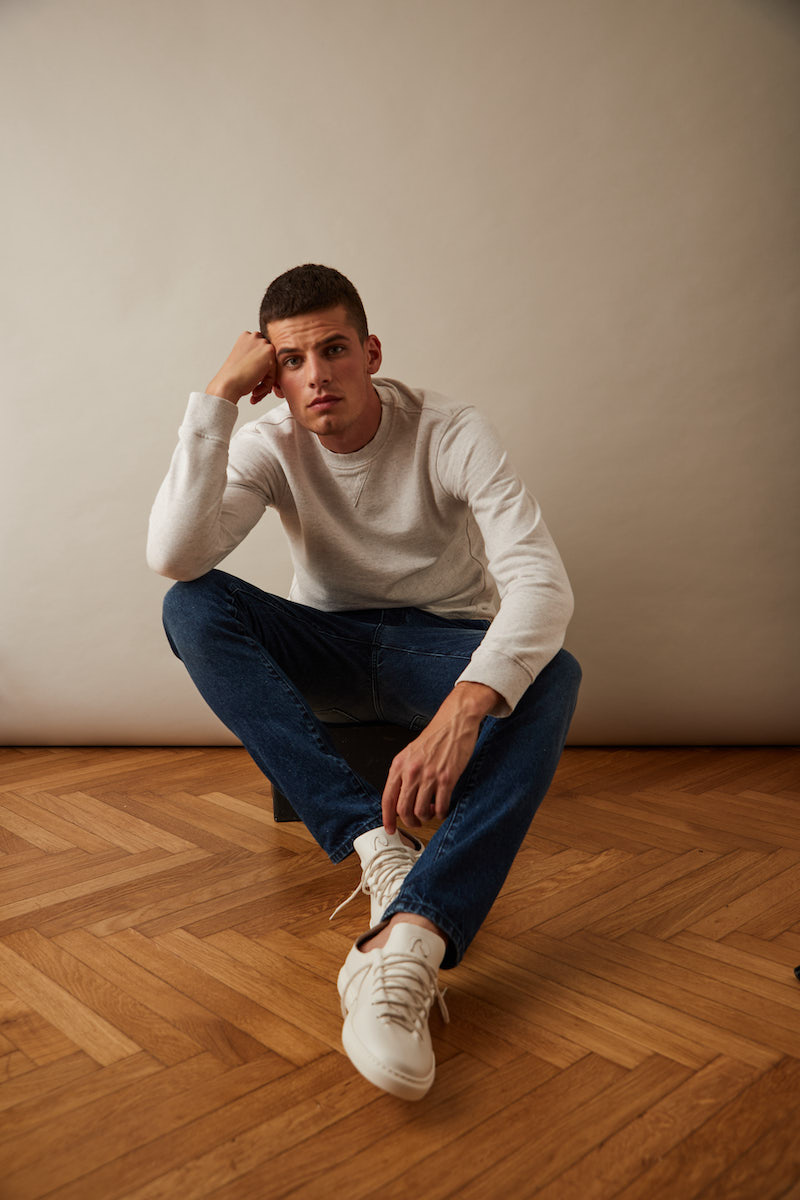 The aptly named aviator Dover jacket respects the best credentials of sporty, leisure élan with its detachable collar, and clean-cut. Inspired by the models that style icons such as Steve McQueen used to don it has been adapted for both men and women. A comfortable casual jacket, it is destined to be your go-to jacket in the active spells of your life. It is not just the wider public arena where the well-being of people is taken seriously, RforPeople is a work environment where bespoke ethical labour practices are established to ensure each of their employees are treated with the utmost kindness and care. And through these standards the firm hope to show the fashion industry that caring is key when it comes to creating a cleaner, happier more equitable world.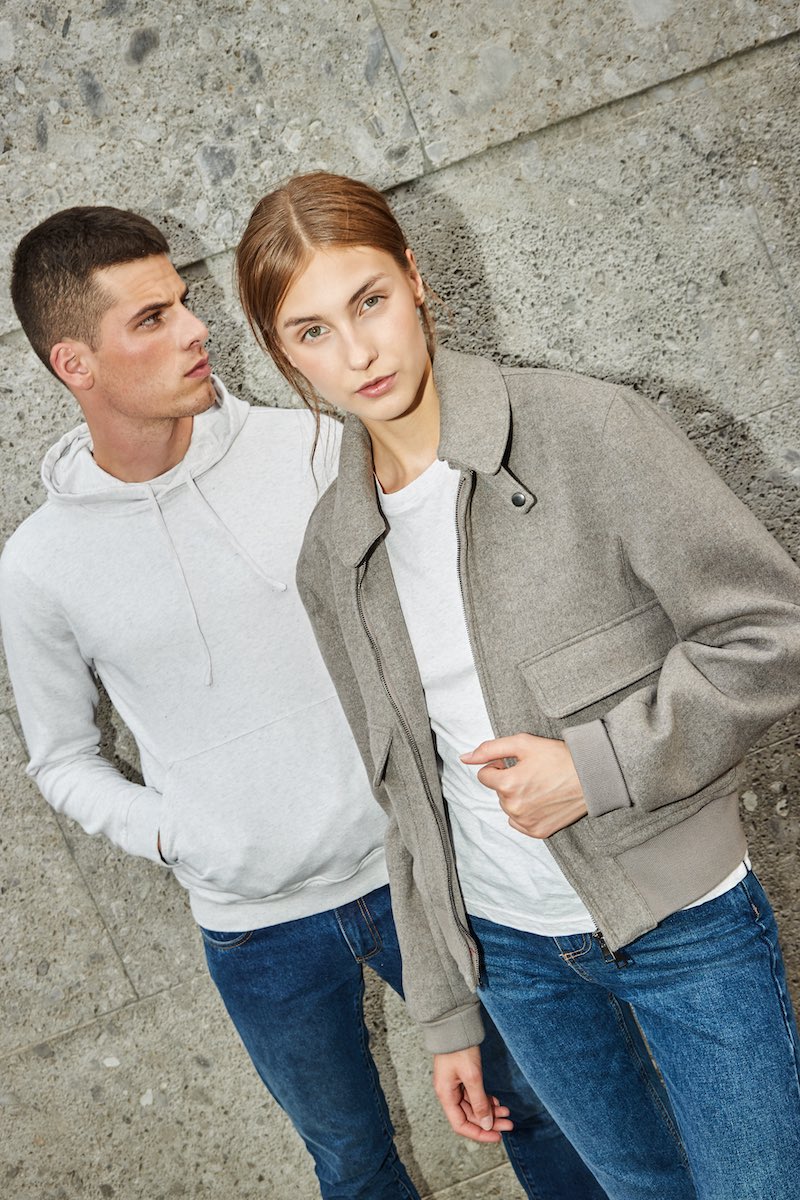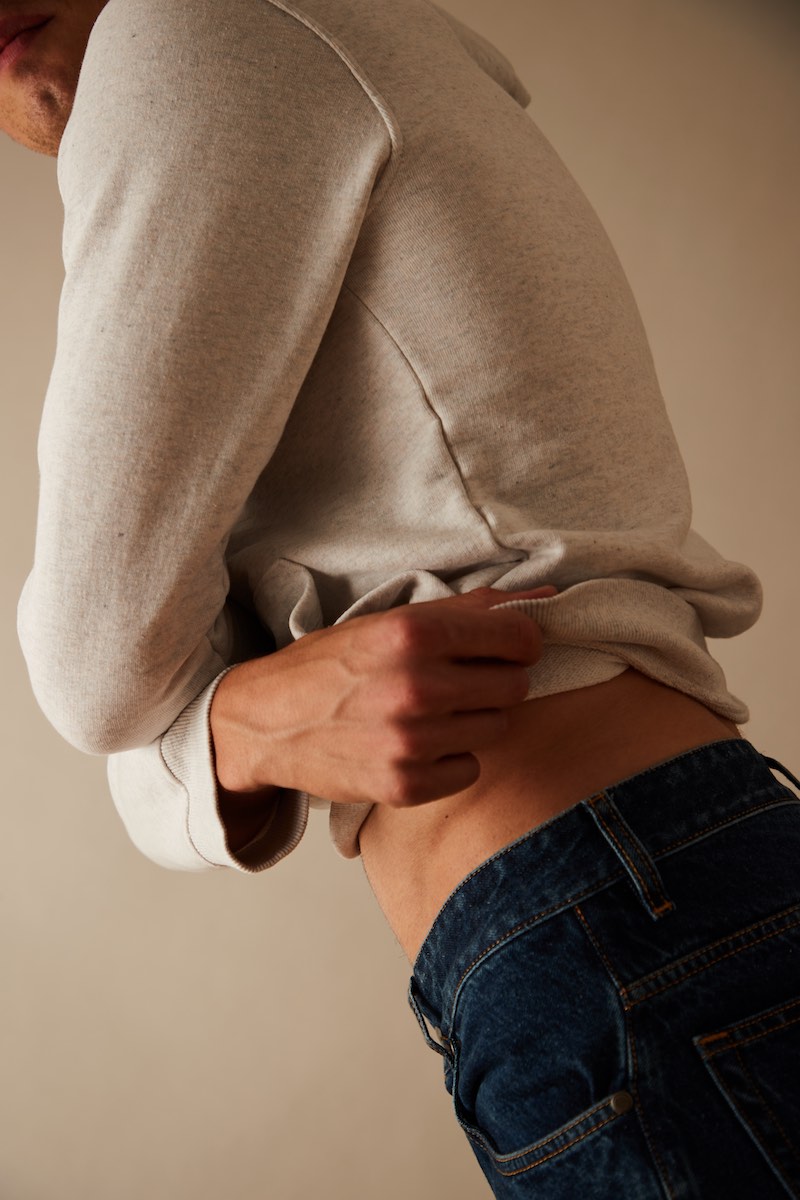 Elsewhere, and handmade in Naples from GRS Certified Recycled Denim and Global Organic Textile Standard cotton, their jeans feature a slim leg, whilst imbuing classic detailing – a combination that allows you to dress them up or down depending on the occasion. Elegantly fitted and crafted with soft eco-raw cotton, you can complete your casual wardrobe with one of the brand's T-shirts. As a well-known artisan, it is a testament to Tommaso Melani, that through RforPeople he is doing his utmost to not only influence others to follow suit, but by himself he is acting to improve the future of people in this world, whilst not eliminating the prospects of impeccable style.