Richard Anderson: Time-Honoured Tailoring
Independently owned, Richard Anderson was set up by its founders to take the age-old craft of tailoring forward by blending contemporary flair with traditional techniques.
Despite having over 100 years of experience between them, Richard Anderson and Brian Lishak would be quick to point out just how challenging it is to build a successful brand in this day and age. Brian Lishak stepped through the doors of Huntsman in 1956 as a junior sales assistant, forging a remarkable career at the iconic house that saw him serving the finest bespoke suits to lords, ladies and Hollywood royalty including Katherine Hepburn, Paul Newman and Gregory Peck. Fellow Huntsman alumnus, Richard Anderson, was fortunate to learn underneath legendary former Head Cutter Colin Hammick, whose guidance supplemented Anderson's talent and dedication to become the youngest-ever head cutter in the firm's history. It is only natural after such distinguished careers working for another institution, that they would harness an aesthetic and create an environment of their own. Anderson and Lishak felt it was time to take the age-old craft of bespoke tailoring forward by blending modern flair with traditional techniques. When they started, Anderson erected a cutting board in his garage and Lishak rented a desk on the next street in W1. When 13 Savile Row eventually became available, they took it, and in the ensuing years have sensitively refurbished the premises into a grand tailoring house, where the cutters work on long tables underneath natural light.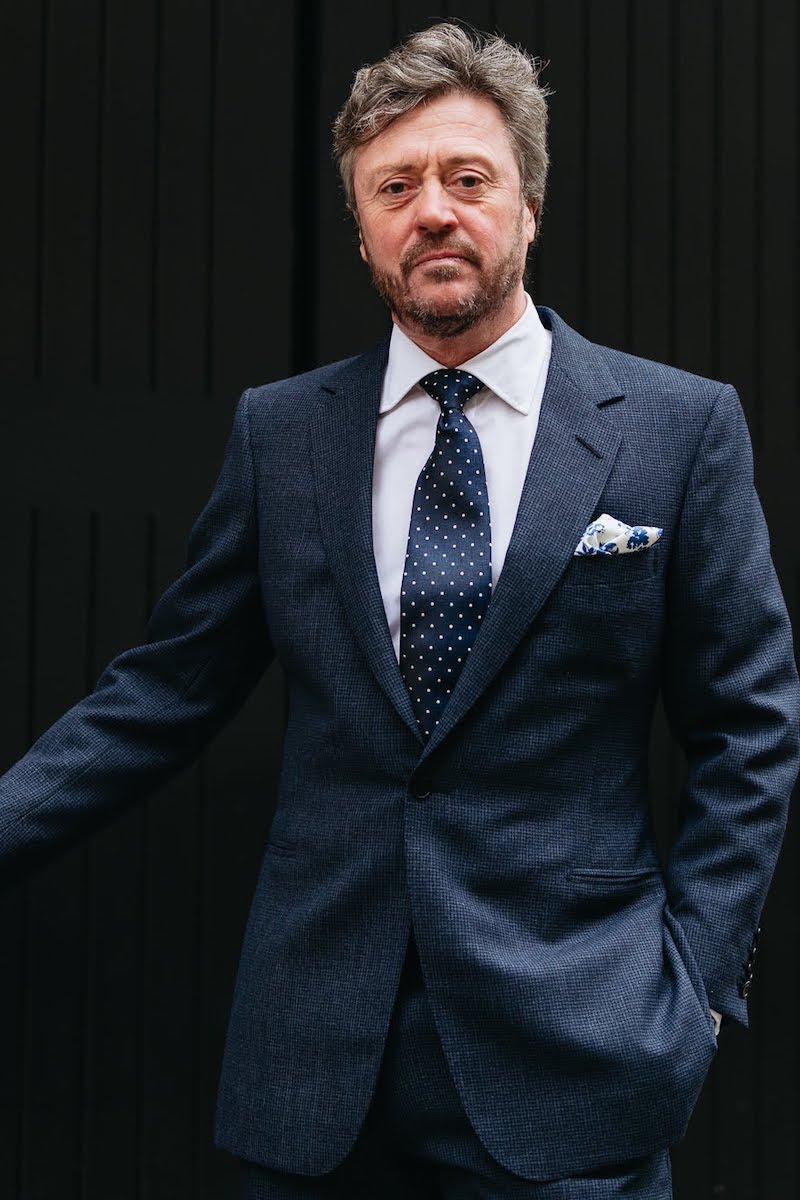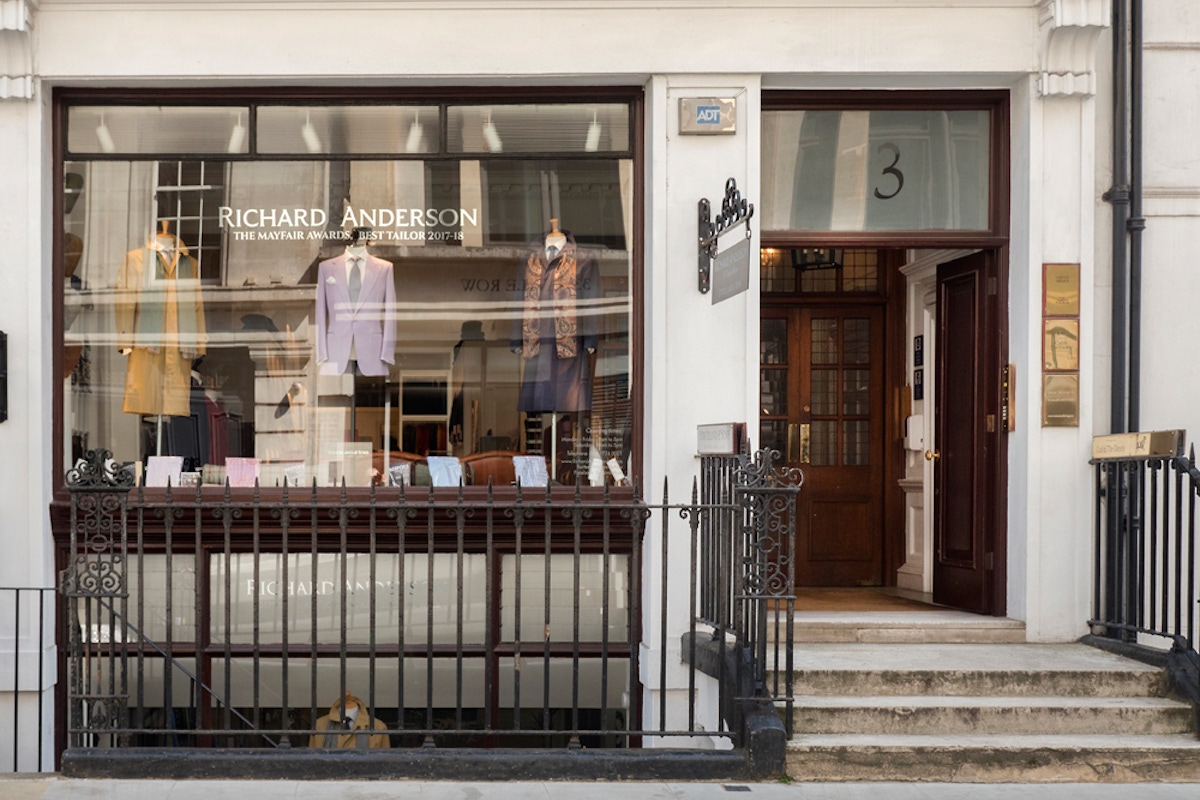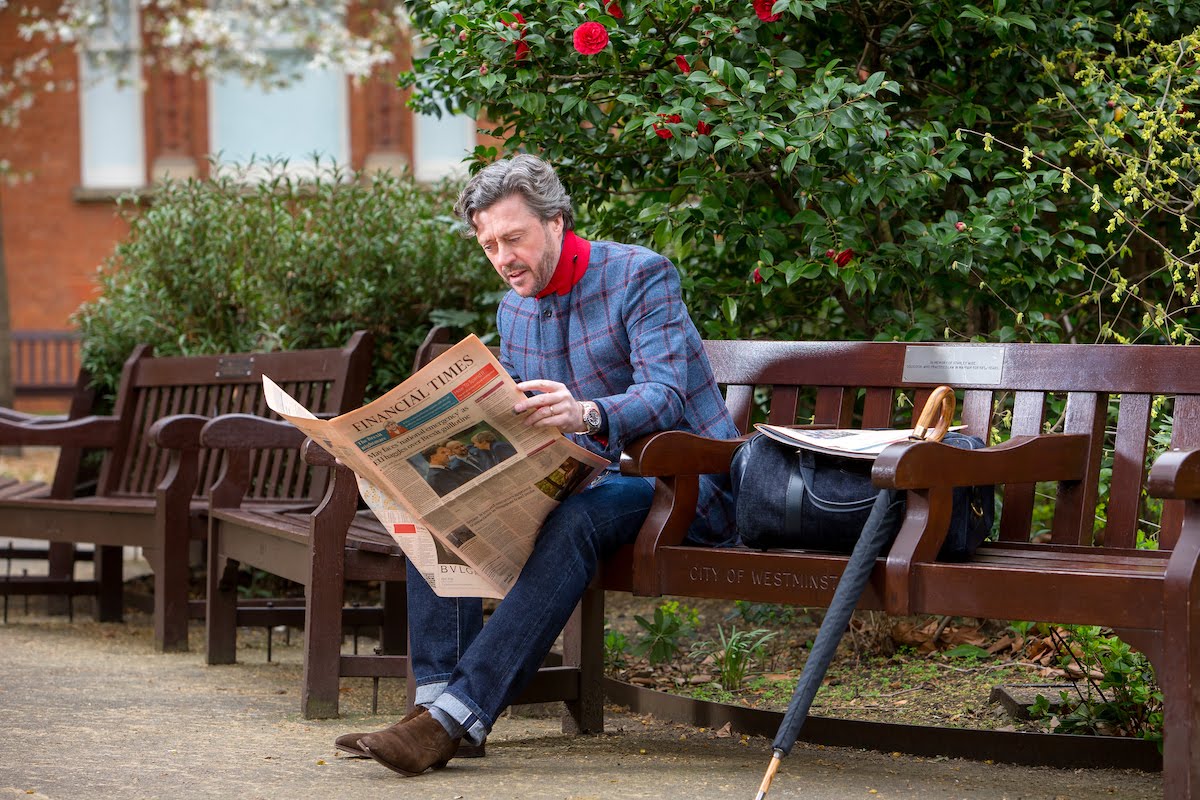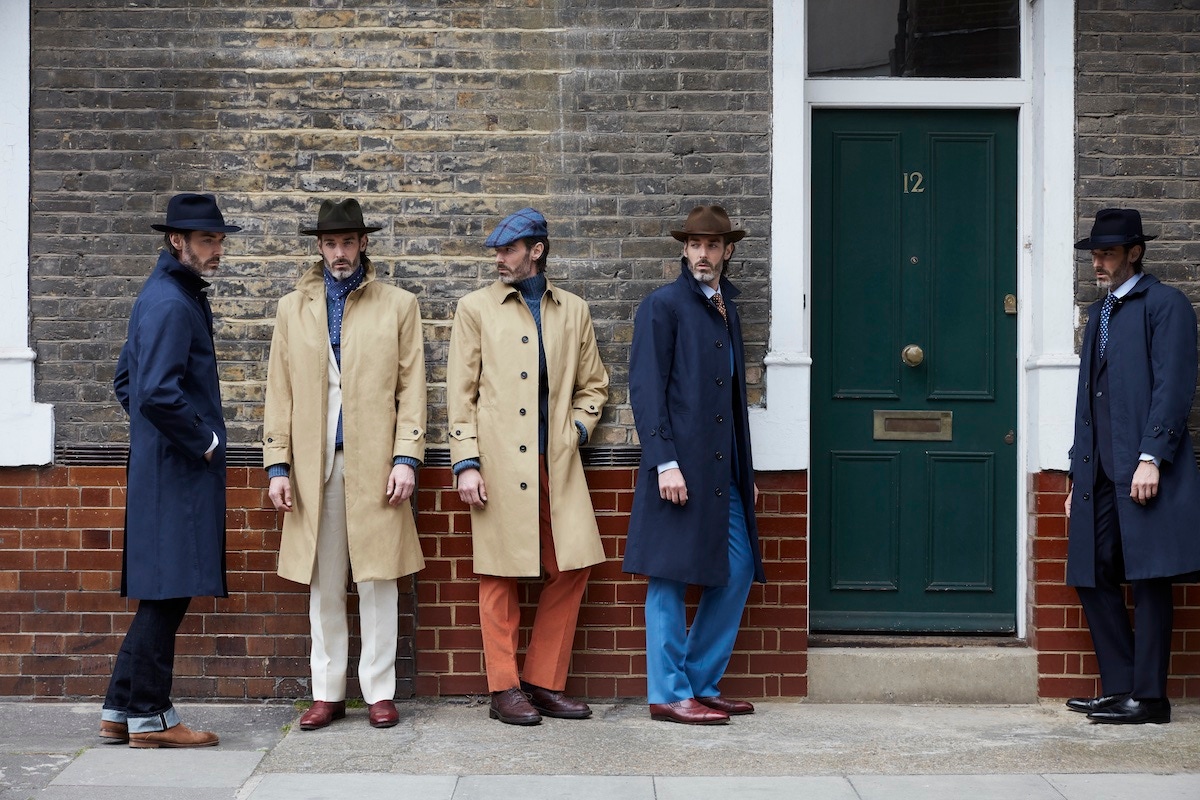 Whilst it is an impressive emporium, their refreshing house style seems to have caught on with some of the UK's most revered vocalists and entertainers. Bryan Ferry's innate artistic curiosity means he can't help passing Savile Row without calling to a tailor. One of them is Richard Anderson whose style he describes as: "The traditions of Savile Row with a modern twist". The late George Michael was a patron of the firm, but despite their colour twists appealing to the entertainment glitterati, Richard Anderson has not become pigeonholed, and instead appeals to a very wide audience. Their house style is one of long clean lines, with the look and fit designed to accentuate and improve the figure. The one-button closure jackets, for example, feature a neat shoulder structure with no rope or sleeve head. Arm holes are cut for ease of movement, and to create extra length through the side seam, whilst the chest is continuously hand-padded and shaped to create a form fitting silhouette. On the hip, the side seams are waisted with a slight flare, with pockets and vents kept a little higher than the norm.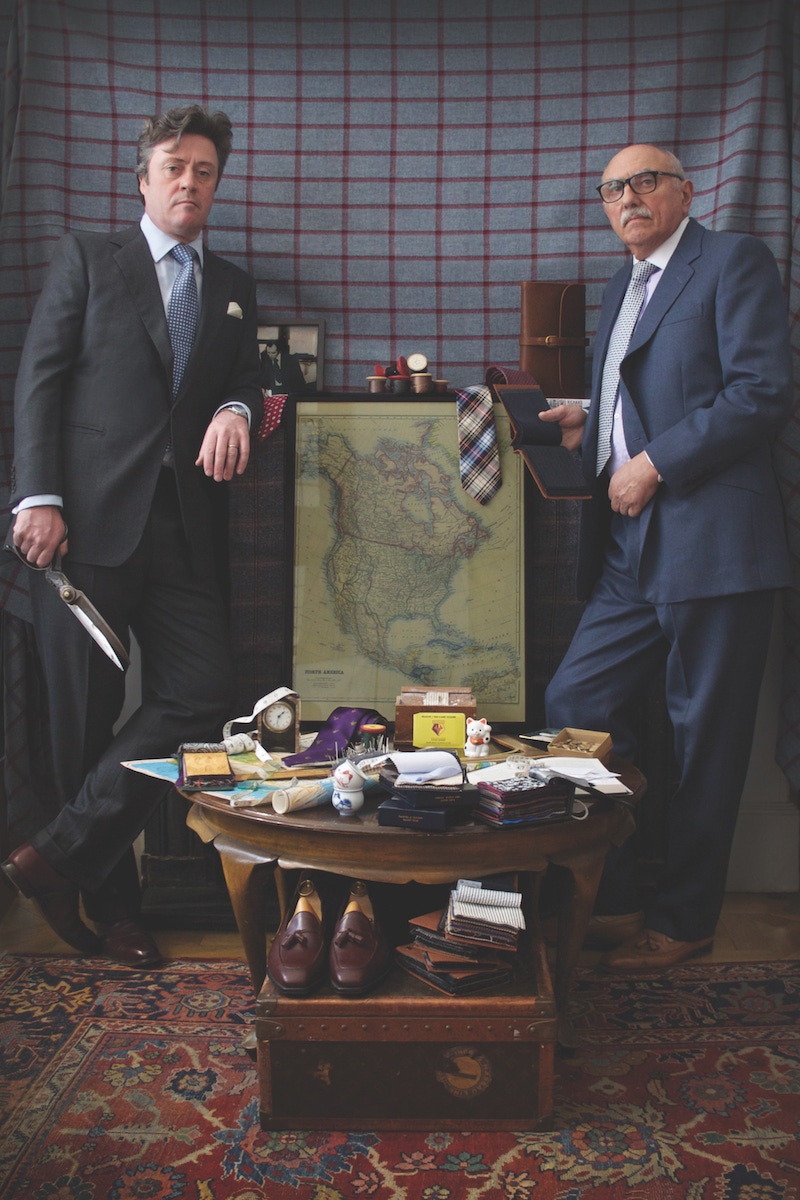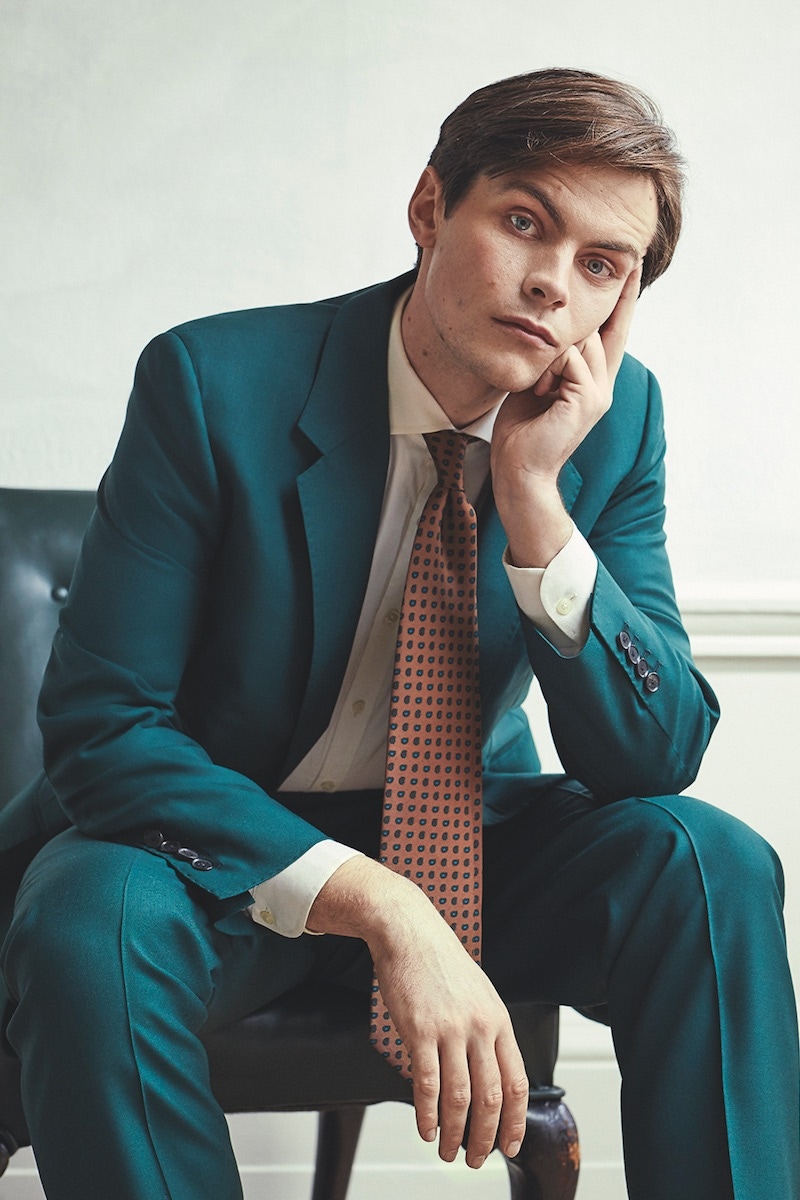 Initially a bespoke firm, Richard Anderson now has an extensive ready-to-wear line. We are therefore delighted to welcome the firm into our e-commerce fold, with a handpicked selection of tailoring, accessories and casual wear. In a medium weight hopsack cloth, their green wool single-breasted suit is a particular standout. It is a suit that will take you from day to night with ease, comprising of the highest standard of classic detailing, whilst the unique shade of green gives it a slight rock 'n' roll edge. Developed over multiple decades working on Savile Row, the house's distinguished tailoring style has the ability to accentuate a man's physical attributes. With a slightly suppressed waist, their coats are undeniably elegant, whilst the flat-front suit trousers command the same status.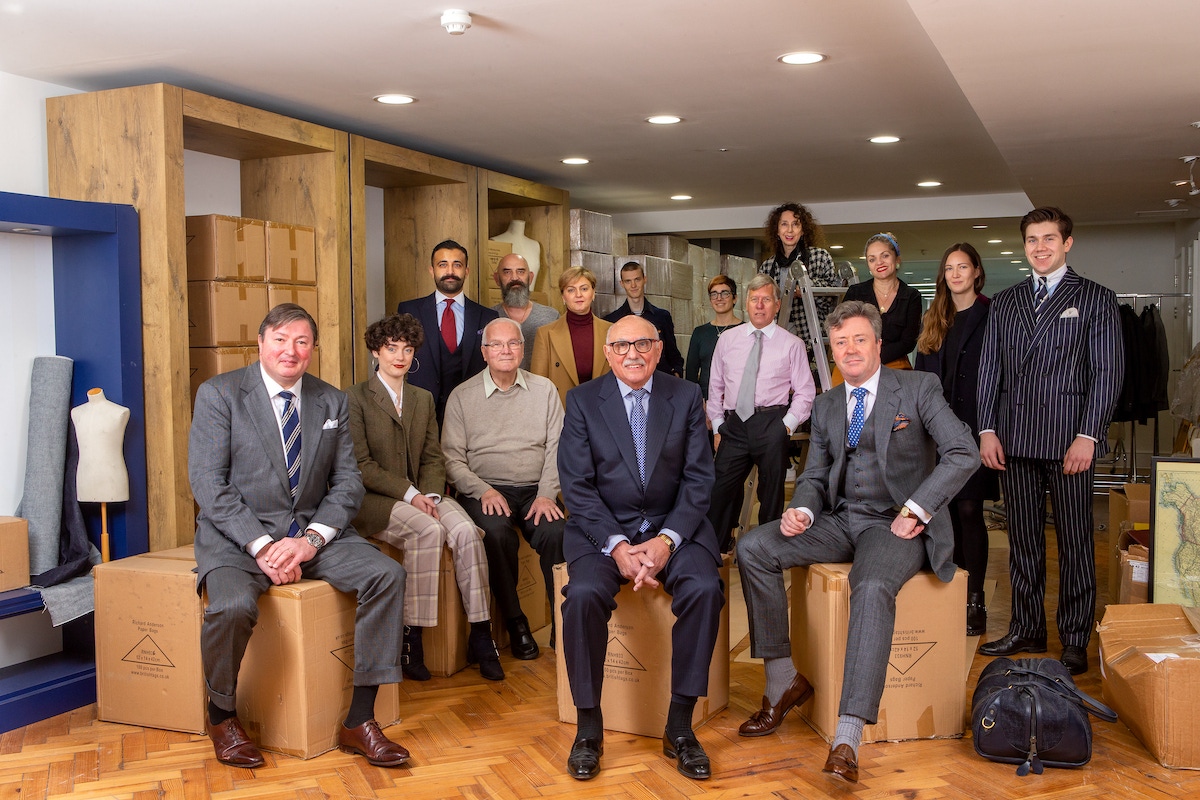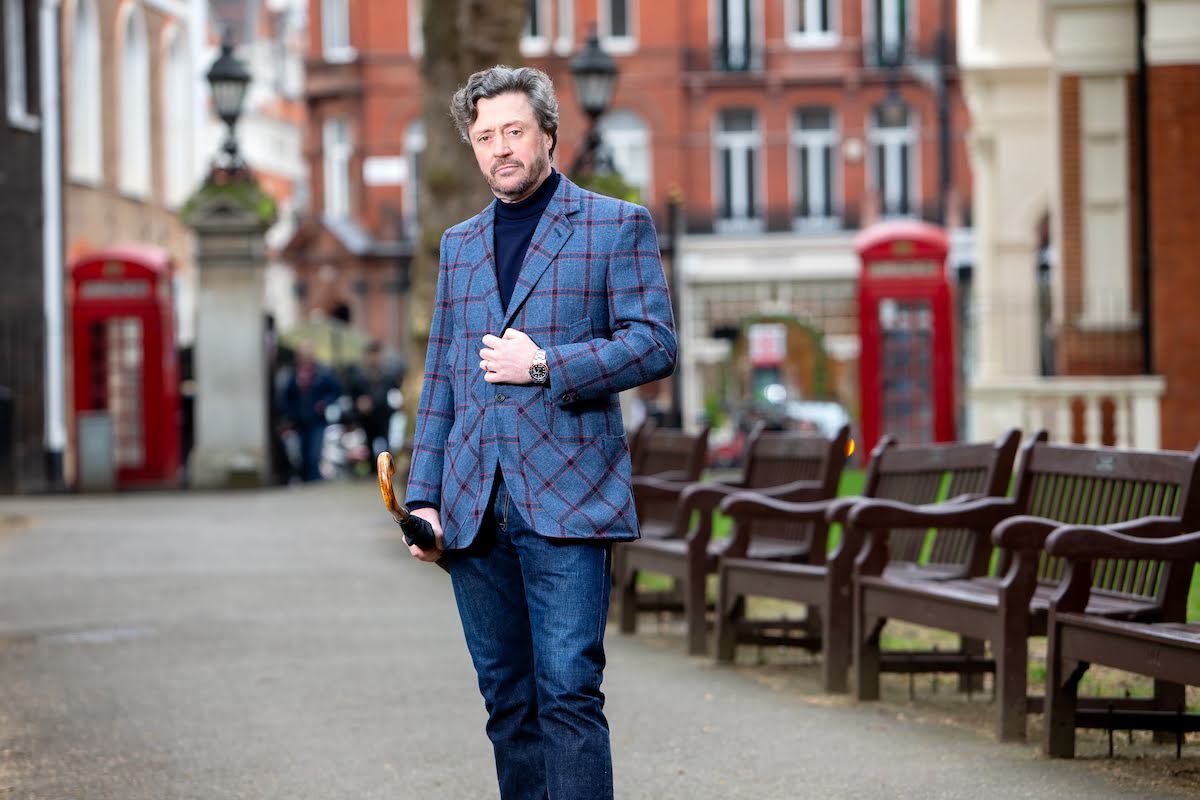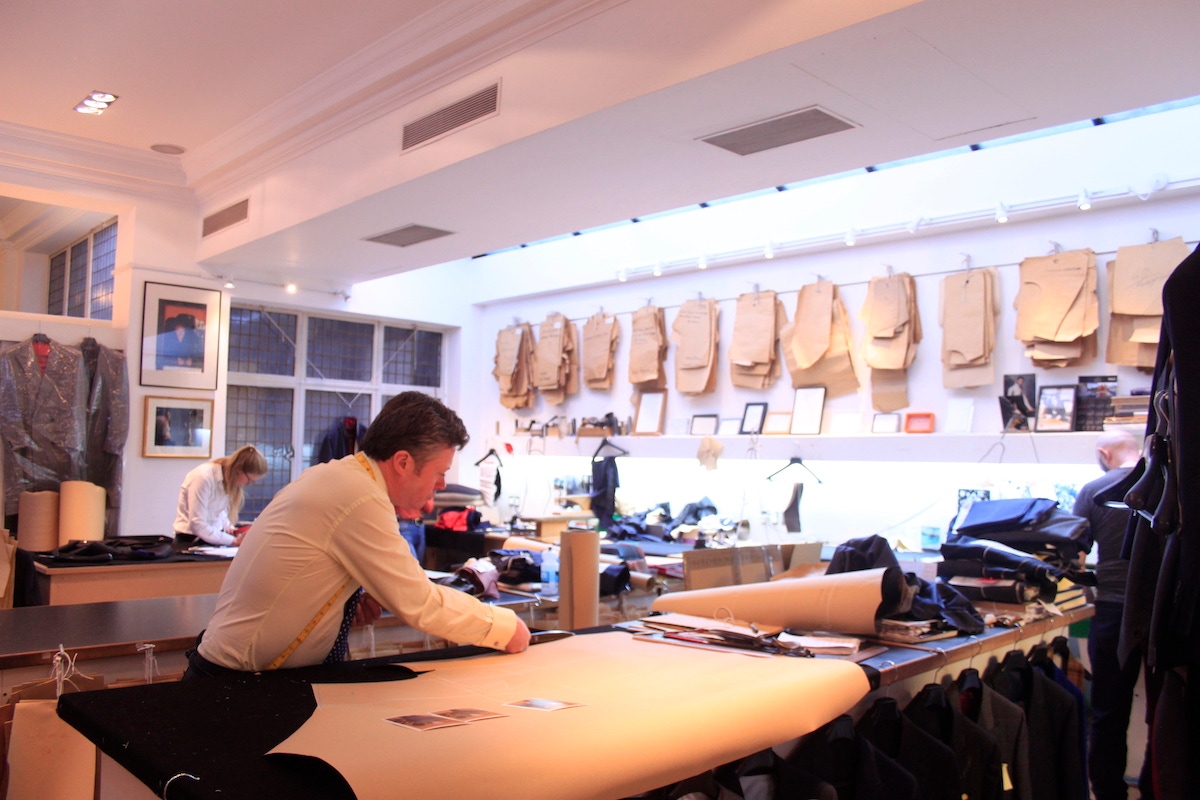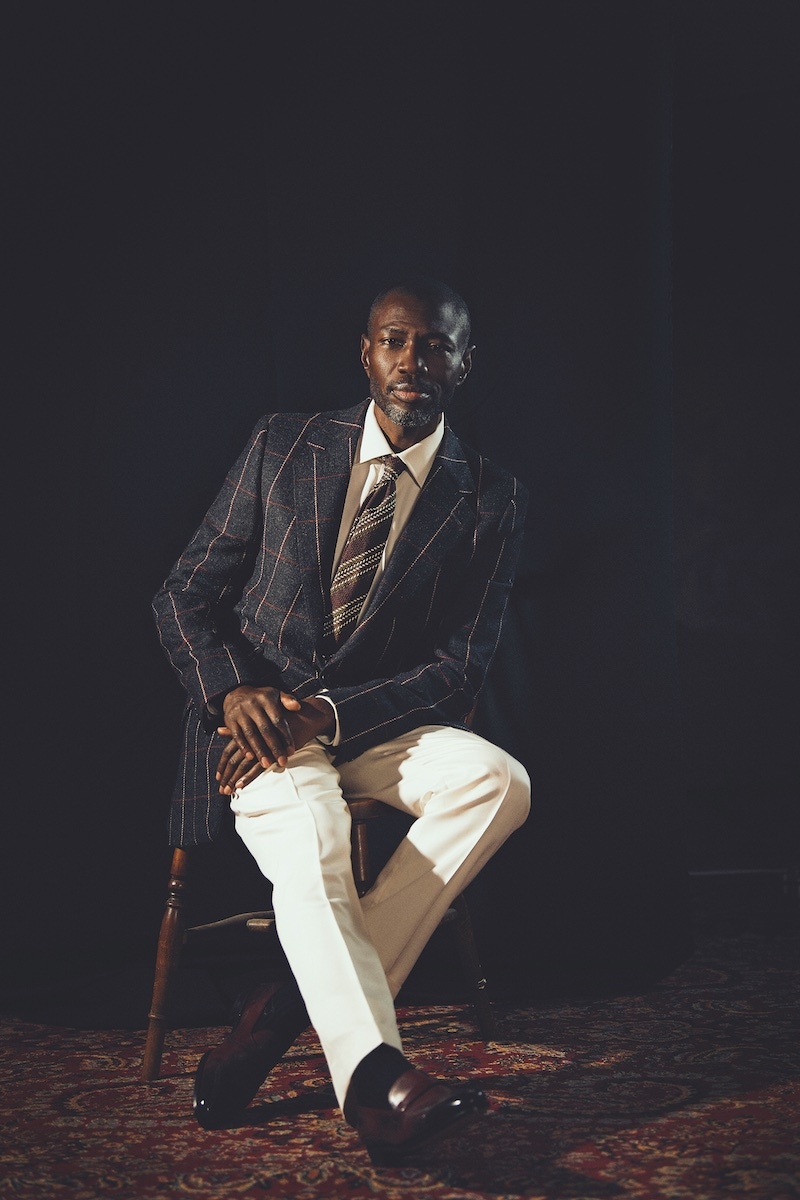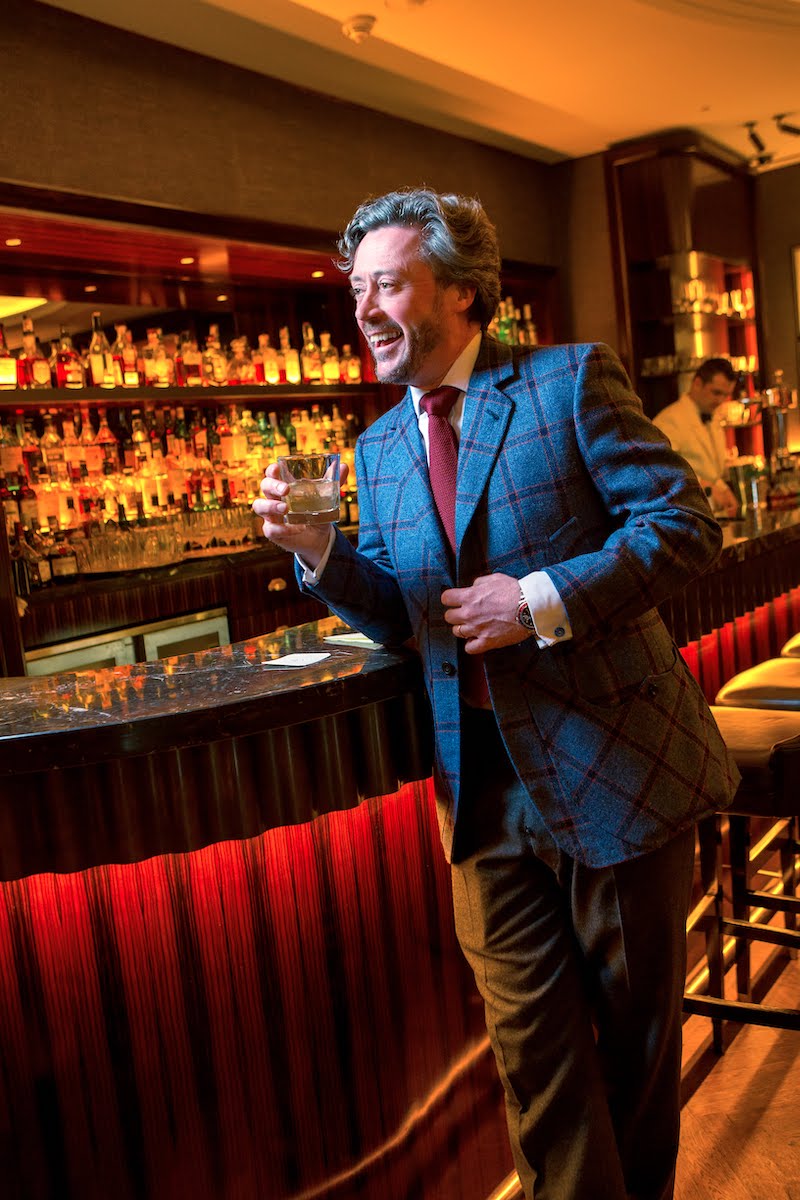 A slight anomaly, but a very welcomed one, their Kurashiki jeans — sourced from Japan — have become extremely popular with denim connoisseurs in London. An original 1920s loom weaves the most beautiful cloth, and is hand-dyed using traditional vegetable dyes, making these jeans not only desirable from an aesthetic point of view, but coveted for their unique artisanship. Elsewhere, the firm offers beautiful silk ties and pocket squares that are certainly in keeping with the level of luxury that their tailoring underlies.