ROLE MODELS: Oriol Elcacho and Davinia Pelegri
The husband and wife pairing of Oriol Elcacho and Davinia Pelegri talk to THE RAKE about their new venture: passing on years of hard-won experience to the next generation of leading talent.
This is something of a landmark for The Rake — actually, it could be an avant-garde moment for modern magazine-ing. The image opposite, ladies and gents, is the first image shot for The Rake by the subjects in the image, on a timer. Yes, i-D magazine made a front cover using Zoom, but at the very least the model knew what she was looking at. The husband and wife modelling duo of Oriol Elcacho and Davinia Pelegri are pros, of course; in fact, it is a bit like Andre Agassi and Steffi Graf playing doubles together. But why this format? Well, like the rest of us, Oriol and Davinia (who are expecting a baby soon) have been in isolation, secluded in a Spanish hamlet of 70 people in the way back of beyond. Regular readers of The Rake will know Oriol from his appearances in the magazine as well as his work as the face of Ralph Lauren Purple Label. Davinia is a fashion model who has starred in myriad fashion shoots and campaigns from the biggest titles and brands in the world. What has cast them in the Rake-in-Progress pages is not, obviously, their achievements to date but their transition to a new challenge, which is to guide the next generation of models through their baptism in the industry. In an era in which naivety in media is to some what a limping gazelle is to a lion, wise counsel from experienced role models like Oriol and Davinia is increasingly valuable.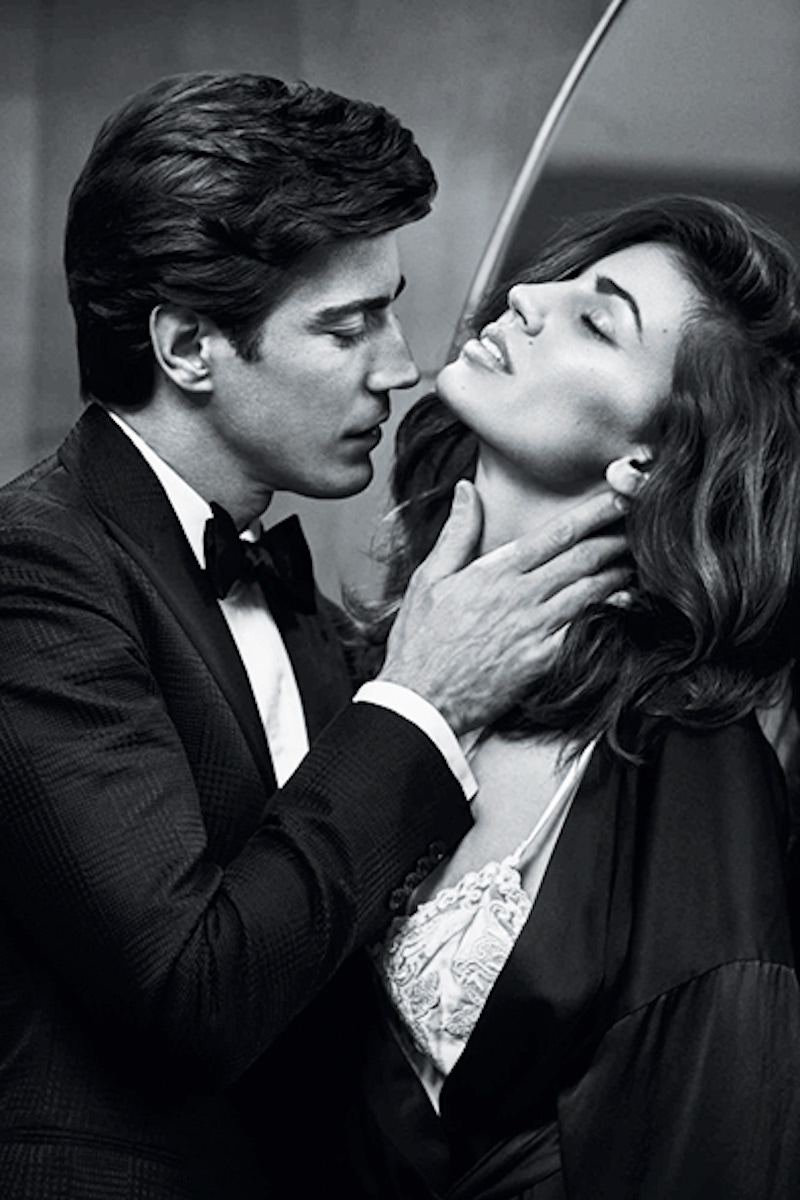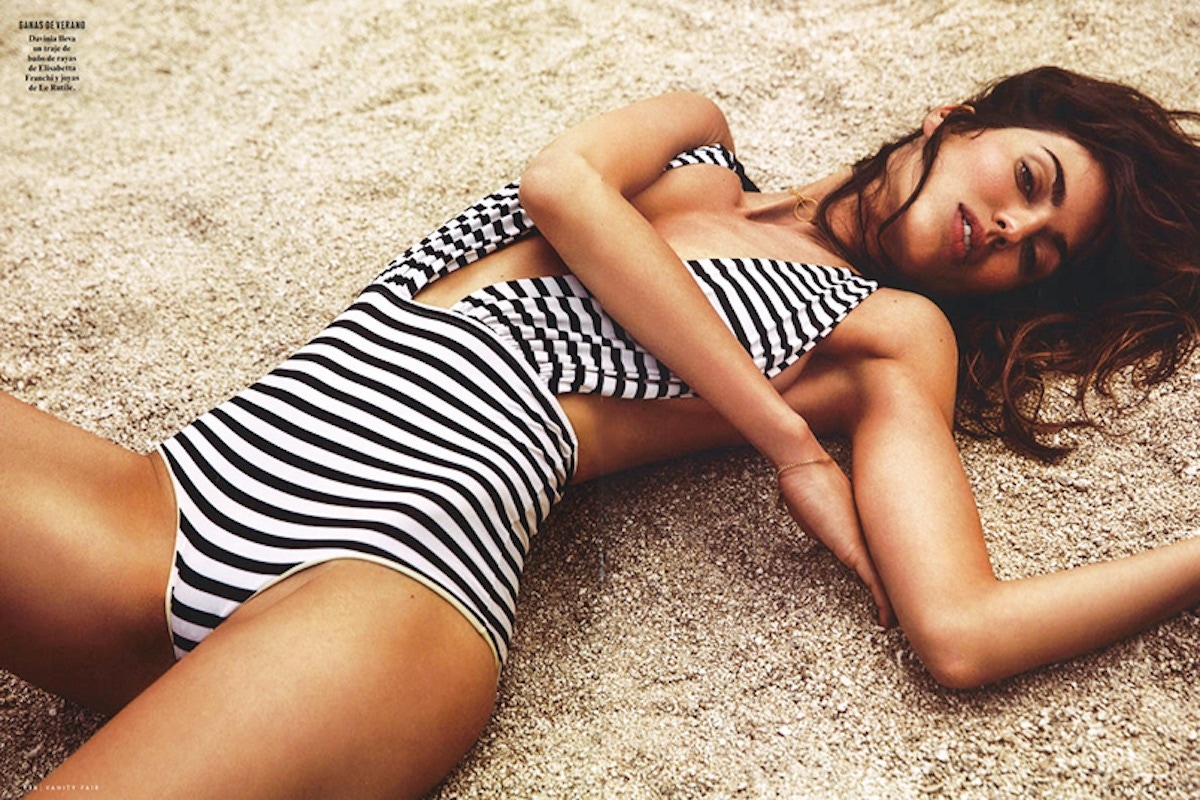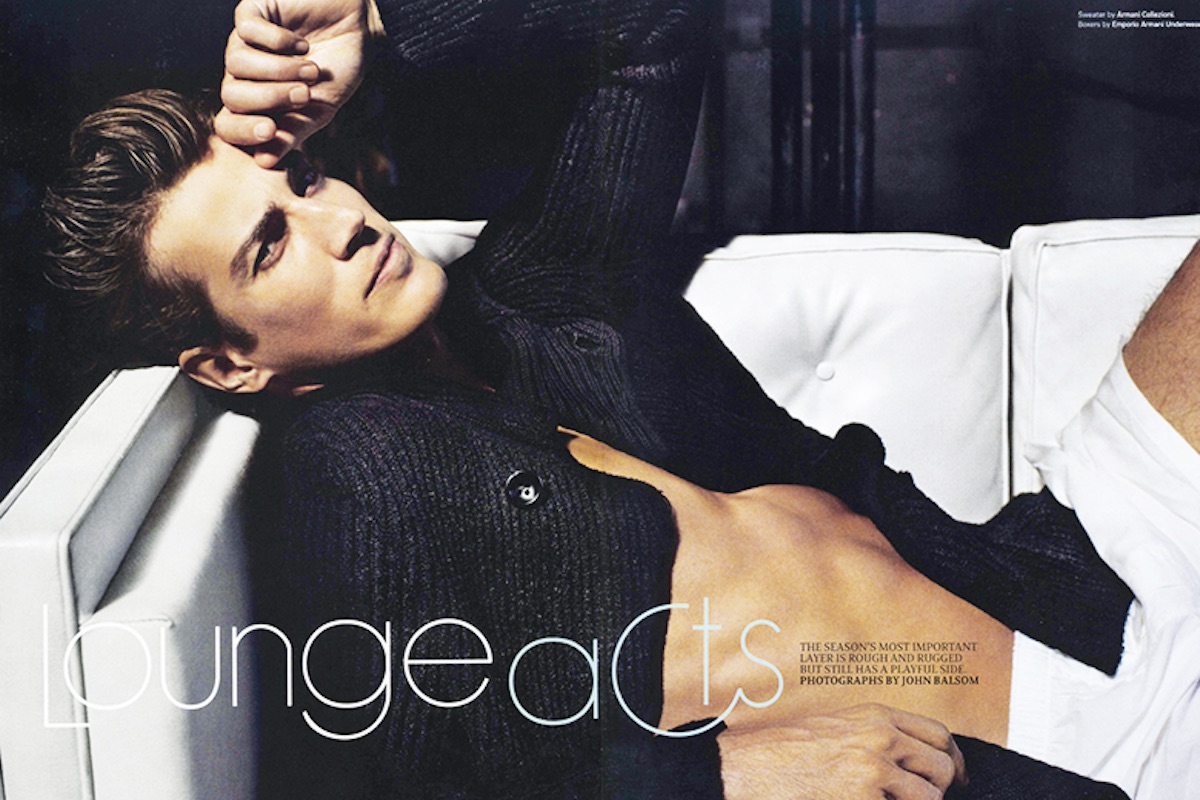 How did you find yourself in modelling? What was the industry like? D: We were both discovered by someone on the streets. I always loved modelling since I was a little child. I started when I was 17. It was harsh, travelling alone, I didn't know that side of fashion, and I struggled with my first few years, which is not uncommon in fashion even now. It was a shock, and it took me a long time to learn. O: I started when I was 20. I didn't realise it was a job for men, even though it was in the early days of [veteran Dutch model] Mark Vanderloo, but [men] weren't out there like the women, Cindy Crawford and Claudia Schiffer, were. That was our start, and you had to wonder how you'd be discovered when you see these people in major billboards — it just seemed so far away. Is it different now for young models starting in the industry? D: Seventeen-year-olds now are very different to being 17 when I started, but you are still going into a room with photographers, stylists and editors who are a lot older, and you become part of the world where you don't feel related to these people. But you want to be a part of it. O: I think to some extent it may seem that our advice is from the Stone Age, but it's not. The person who discovered me gave me a copy of L'Uomo Vogue as a way to show me what men's fashion was, as I had no idea. I didn't know what a campaign was, I didn't know what editorial was, and what kind of look the guys in those campaigns had. I could never see how a guy like me, from a small town, who was used to just playing basketball with my friends, could be one of these people. What are the challenges that come with staying the course? O: Rejection. I had to learn that if they don't like my pictures, it doesn't mean they don't like me as a person. During fashion weeks you get a lot of no's; you might get five shows out of 40 castings, and that may seem like not a big success but it was at the time. I left some of the castings feeling like, That went really well, I think we got on, but then I never got to work with them. I got to work with them many years later, when my persona and my pictures were good enough — not whether 'Oriol' was good enough, I had to separate the two, and this is definitely something I try to pass on. What is essential for a model who wants to do well in the industry? D: They have to have an inner world that can come out in a photoshoot. It's absolutely not true that it is skin-deep; each shoot is different and you have to adapt, but if you don't bring your own experiences, it won't work for you. O: Yes, you have to have a sense of yourself. I always went into a shoot that was my own essential self and the clients would see that anything they liked about me was natural in me and so I'd fit in with them. I was not the edgy model or the muscle model, but I had an authenticity, which they liked.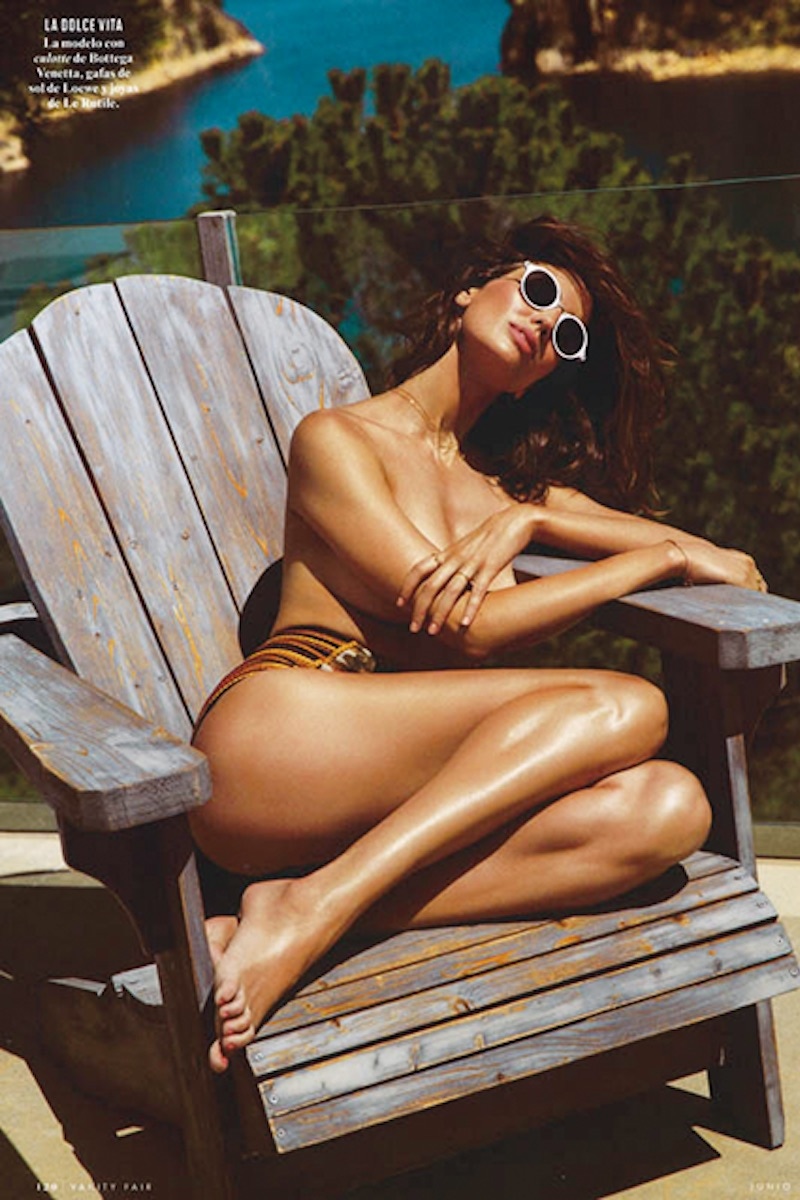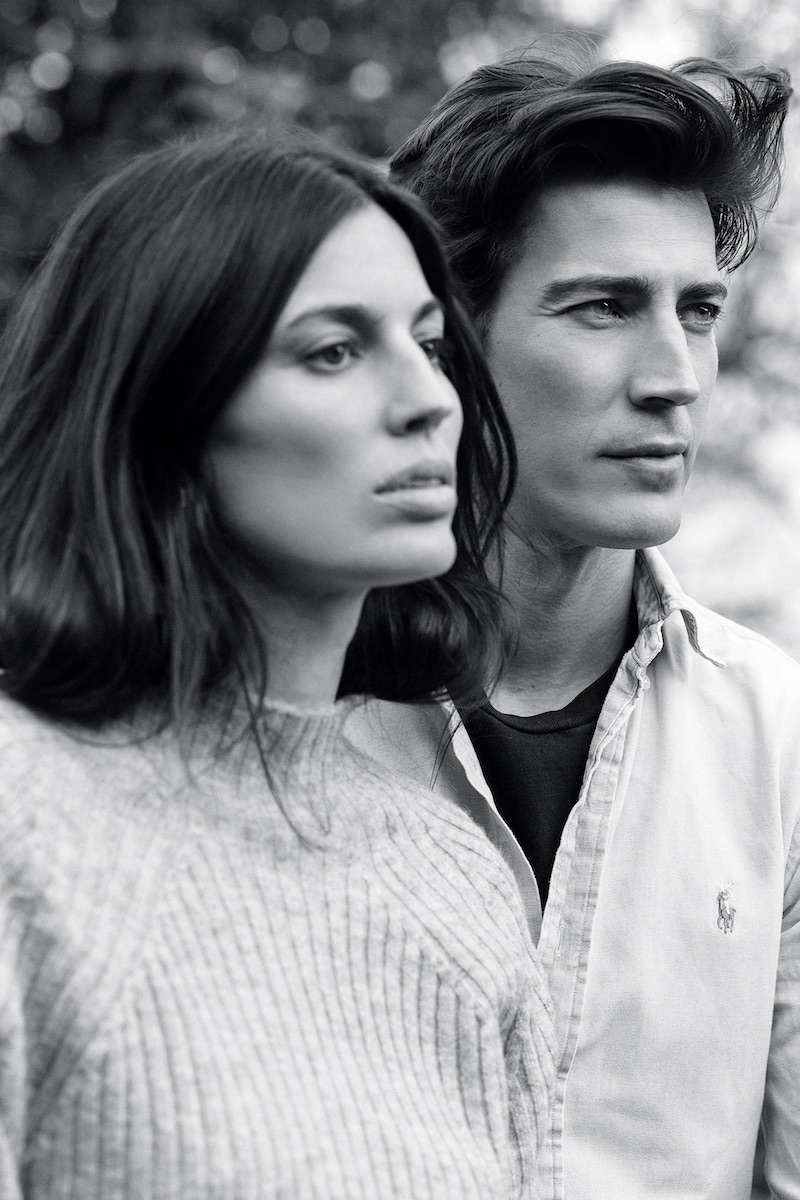 If you could send a letter to your younger self, starting out in the business, what would the advice be? D: I think it would be, ask more questions, observe more, listen more. Tell people about your doubts. O: Yes, that's the kind of thing we regret, looking back. We had lots of people we could have asked but we were too scared to. I have only one book signed by Ralph Lauren, and I was so shy, after so many years I had to give it to someone else to ask Mr. Lauren to sign it. We have worked together for so many years; it seems silly, as usually what you find is that the best people around are really humble and there is nothing to be afraid of. But we had that internal stigma of 'we're just a model'. Would you say that modelling is a safe industry for young girls to go into? D: I would say yes, nowadays, with everything that has come out, [with] #MeToo, with social media; they feel much safer than when we started. Now we are being listened to more than before. O: Ten years ago there was no transparency — not just with modelling, all over the world — but there were secrets in fashion that people knew but no one said anything. We have all learned that transparency is good and it is about caring about people. It feels as though by mentoring these young models, you're playing a role that is helping you prepare for parenthood. How do you approach helping young models? D: Oriol does an incredible job of talking to models, from talking about personality on a photoshoot to how to pose and how to feel comfortable. He is a psychologist in that way. The job of the people behind the camera is to help feel the model comfortable. Every photographer I have worked with who behaves like this makes it so much easier. O: I don't know if this way is the best way to go, but it is one way for photography to be achieved. We like to put people at ease, telling them we are going to have a great time, we are going to have a great lunch. Lunch is very important, as all the team have a moment to relax, and if you've gotten nice bits of information, you can bring that to the shoot and the shots after lunch are usually great. Davinia has always looked after younger models. When she had a place in Paris, a younger model would be staying with her and she'd be looking after her and making sure she was O.K. D: I always wanted to help young models who were struggling, whether it is to do with an apartment in a city — "come stay with me" — or problems with agent — "let's talk about it". I think that because I didn't have it, I wanted to give it to someone who is in the situation I was once in.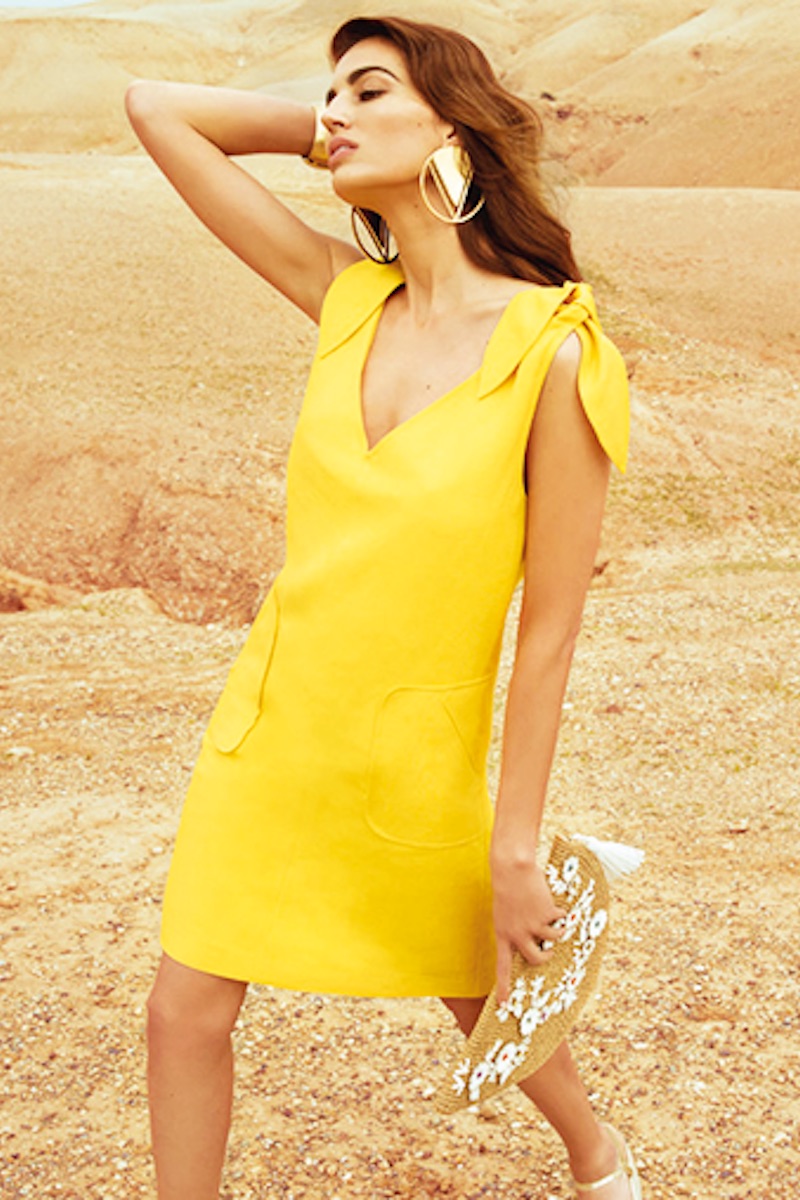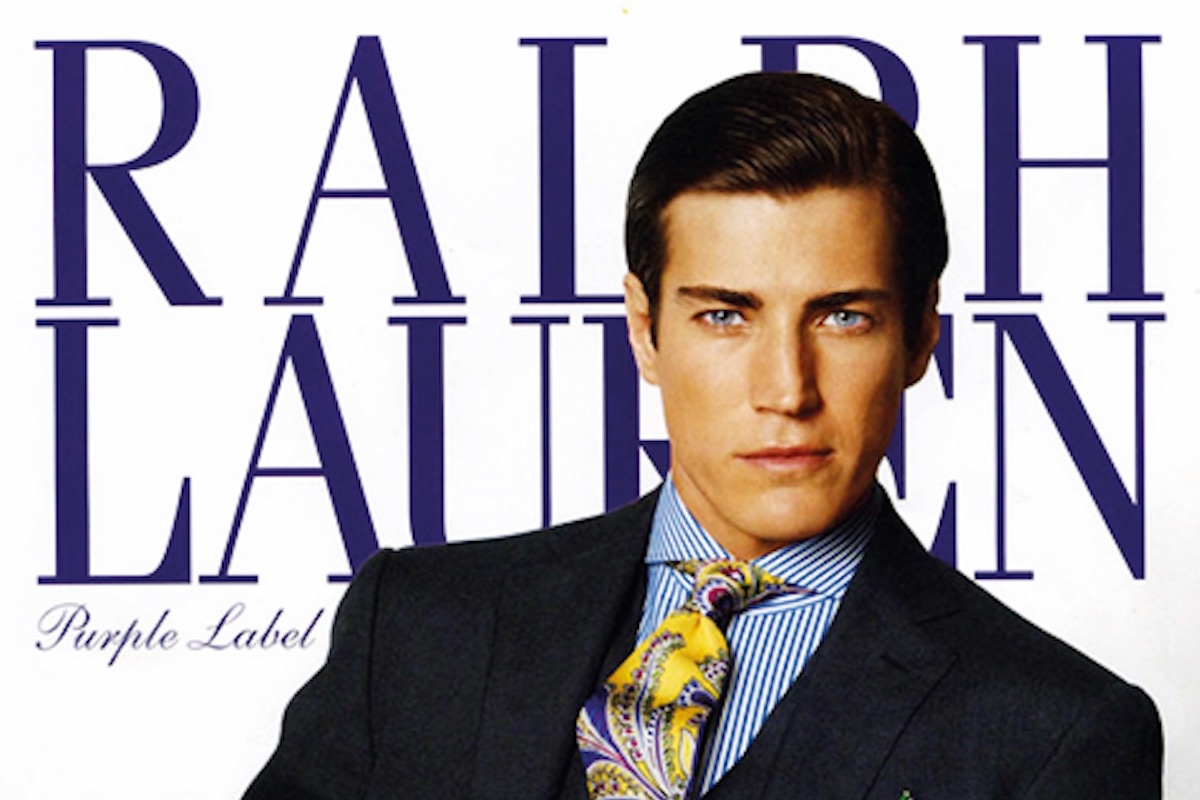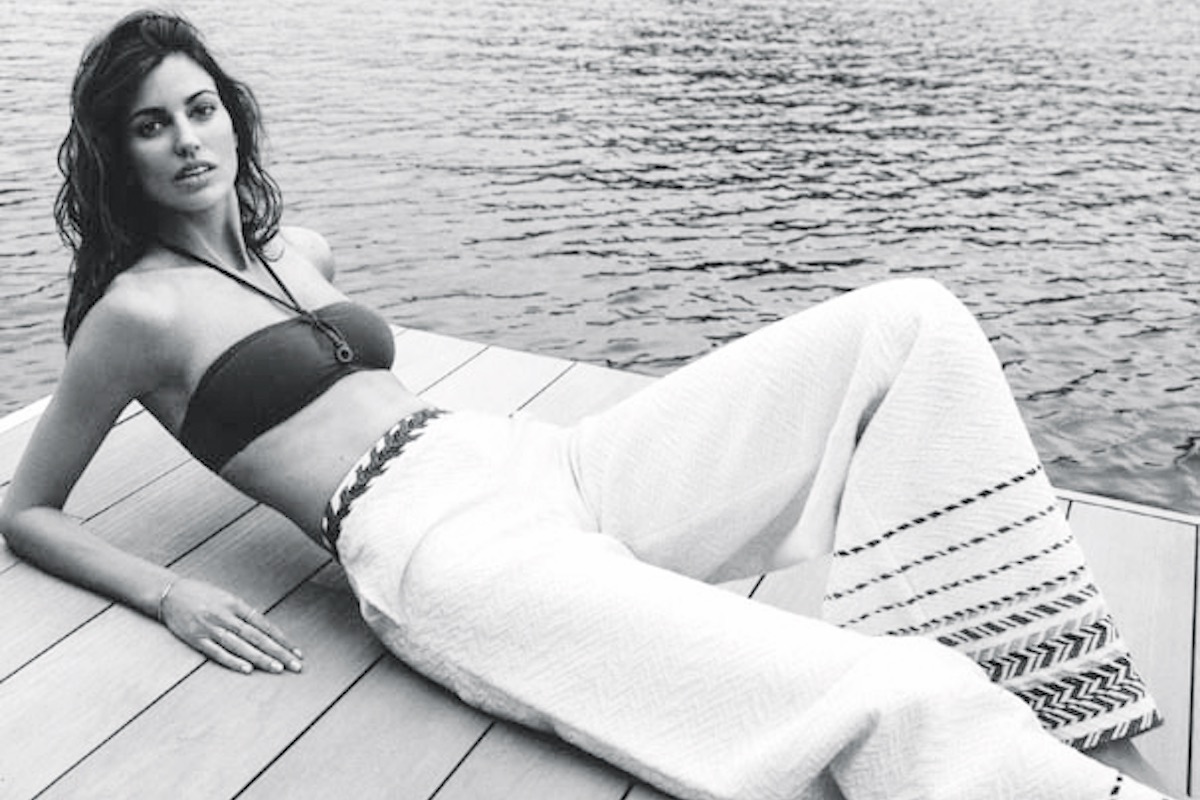 How do you think parenting will help change your career?
D: Of course, it changes things, as you have a big responsibility in your life now, but you can have both things — you can still work at the same level. But with what is happening with Covid-19, it is going to change everything for everyone. So we will be improvising at times, for sure. O: At least both of us work in the same industry, so we understand the timings. I won't be complaining if I need to look after the baby for two weeks straight, as I know this happens sometimes in the job, it's normal.
What is the dynamic shift like being behind the camera?
O: We like the sensibility of it, the nuances of light and angles. I am sensitive to beauty, I always admire beautiful clothing, light, chairs, and you put it together. Previously, your idea of how things could best be done didn't matter because the concept was not yours. I also love cameras, they are like toys to me, and I love them and collect them. D: It is a learning process, it always will be, to be frank. We have so many pictures from trips, we never went anywhere without taking our cameras. I also liked to play around with my camera with model friends of mine. There is so much fun and enjoyment to be had in photography. Like in the picture we have taken for you — I really thought the picture would not be possible, as all our gear is in New York, and we had to use tables, boxes and logs to set the camera up and put on a timer once the manual focus was set. But as we said earlier, improvising will be an important skill when the world returns to normal. Read the full story in Issue 70 of
The Rake
- on newsstands now. Subscribe and buy single issues
here.