Rubinacci: In sync with the epoch of history
A bespoke tailor since 1932, Neapolitan tailoring titans Rubinacci have mobilized a collection attesting to the highest form of informal elegance.
To anyone who knows Naples, the lack of visitors is both one of the mysteries and the joys of the city. For all of the inequitable scepticism of Naples, it is not a city of restraint; raw, passionate and vibrant, it has long been the Mediterranean capital for artisanal excellence. Despite its undue deficiency of foreigners compared to Florence and Rome, it is those with the sophisticated nous of seeking exceptional men's tailoring that have been visiting the city for hundreds of years. As far back as the late 19th century Neapolitan tailoring closely resembled those being made by contemporaries on Savile Row (it still does to an extent) but there is one house responsible for defining the Neapolitan tailoring trademark. And that is the noble house of Rubinacci, who are the undisputed foremost innovator for this iconic school of Italian menswear. The Rubinacci family has been in the bespoke business since 1932, when Gennaro Rubinacci, an art collector, with à la mode connections to royal and princely families, established the company, dubbing it "The London House" to remind customers of Savile Row. Gennaro foresaw, nearly 100 years ahead (not literally) with the radical idea: to make unstructured, unlined jackets meant to be worn out of the office.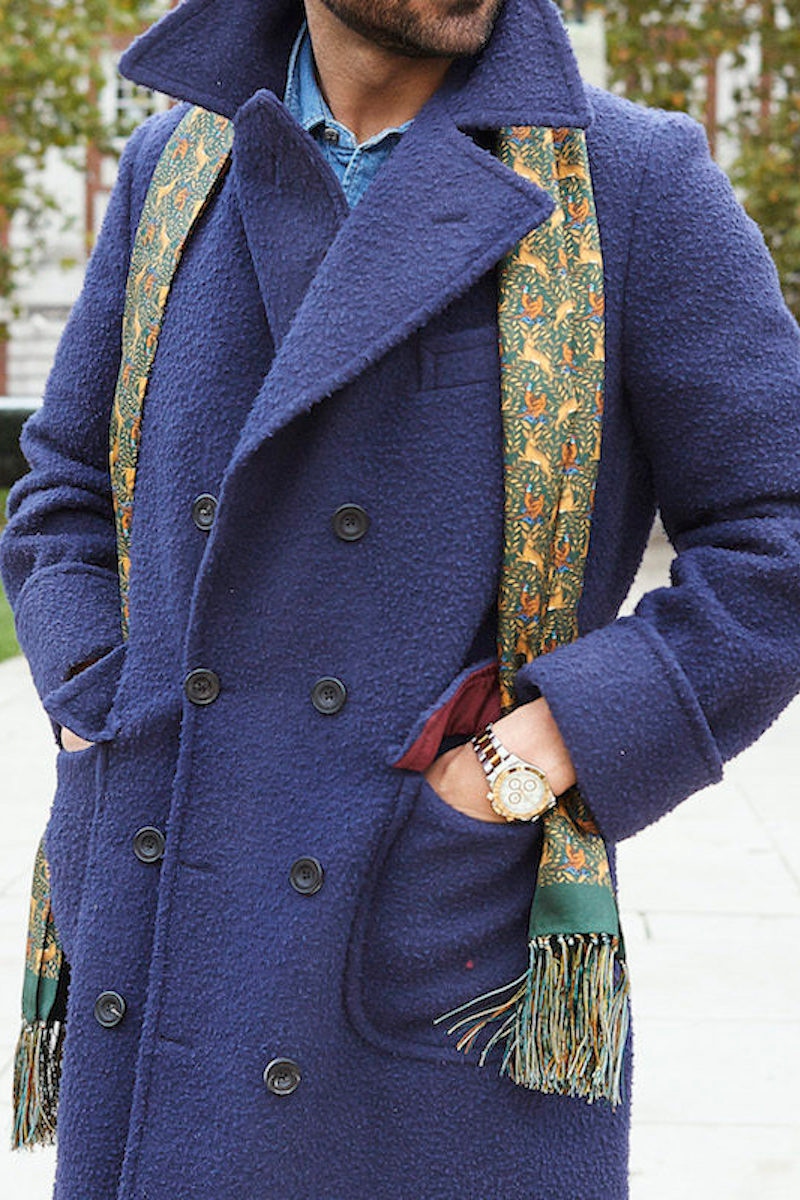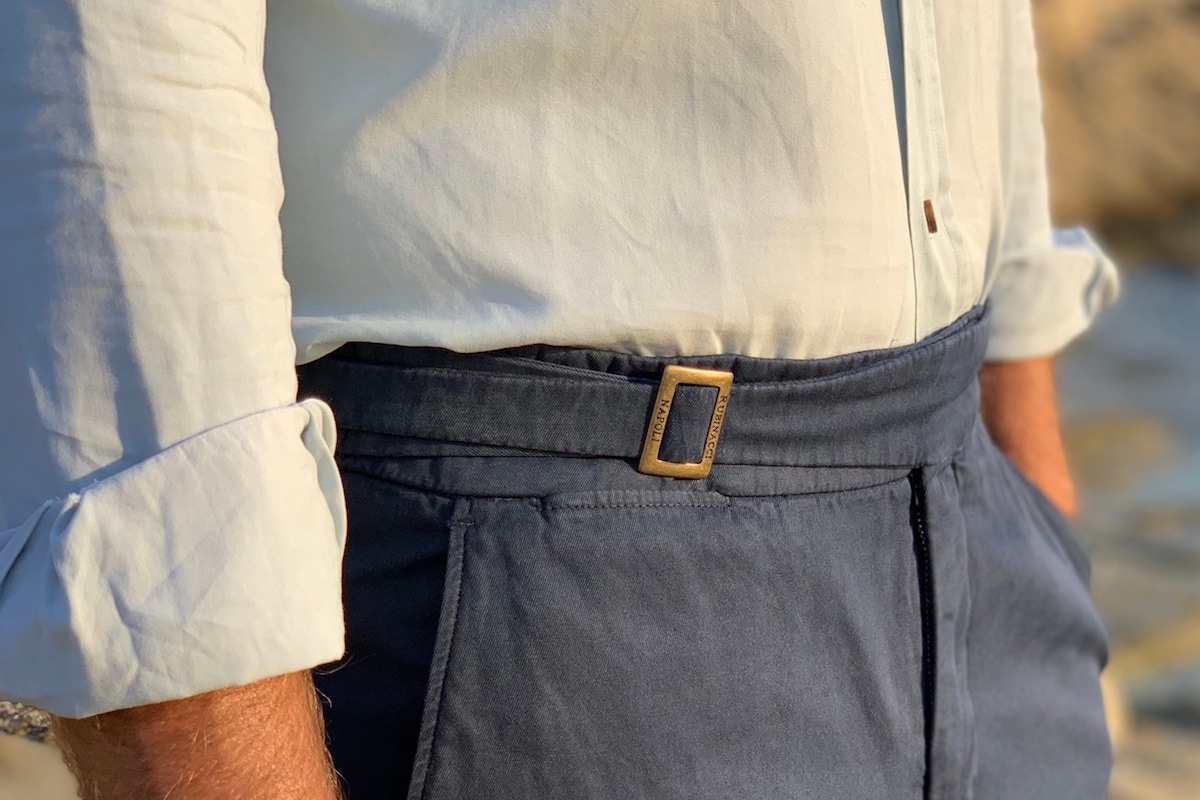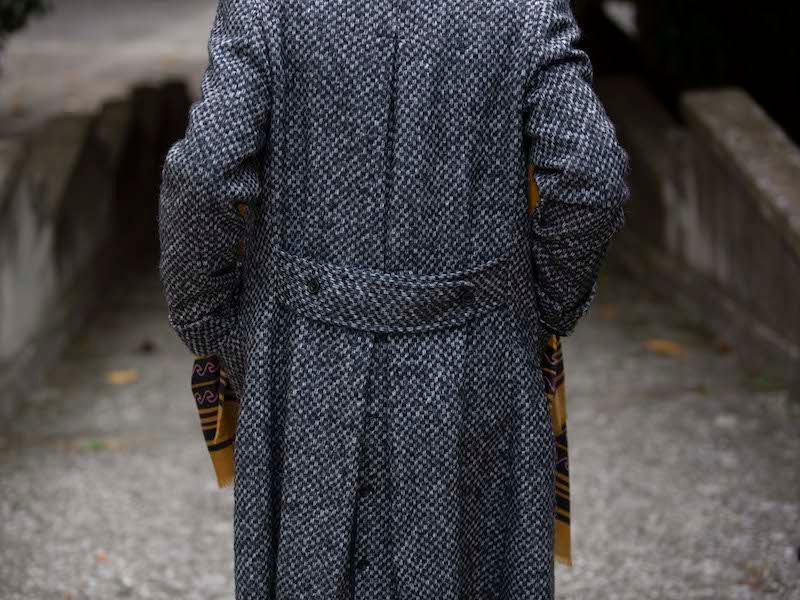 His designs took off, and his enviable list of clients included European royalty, English aristocracy, and a plethora of famous Italian film patrons, including Vittorio De Sica – a leading figure in the neorealist movement. When Gennaro's son, Mariano took over in the early 1960s, he renamed the company to Rubinacci. As of 2018, Mariano's son, Luca, who is also the creative director, launched the firm's ready-to-wear line with tremendous success. However, this was not before the family fiefdom, for so long under the stewardship of the charming Mariano, made fashion history; as a suit of clothes cut by the house entered the permanent collection of the Victoria & Albert Museum. Now under the direction of Luca – who is a study in sprezzatura – purple trousers, mixed patterns and velvet Belgian loafers, the family-owned label is one of the longest (if not the longest-standing) brands on The Rake's e-commerce platform and they're back with some stunning winter apparel.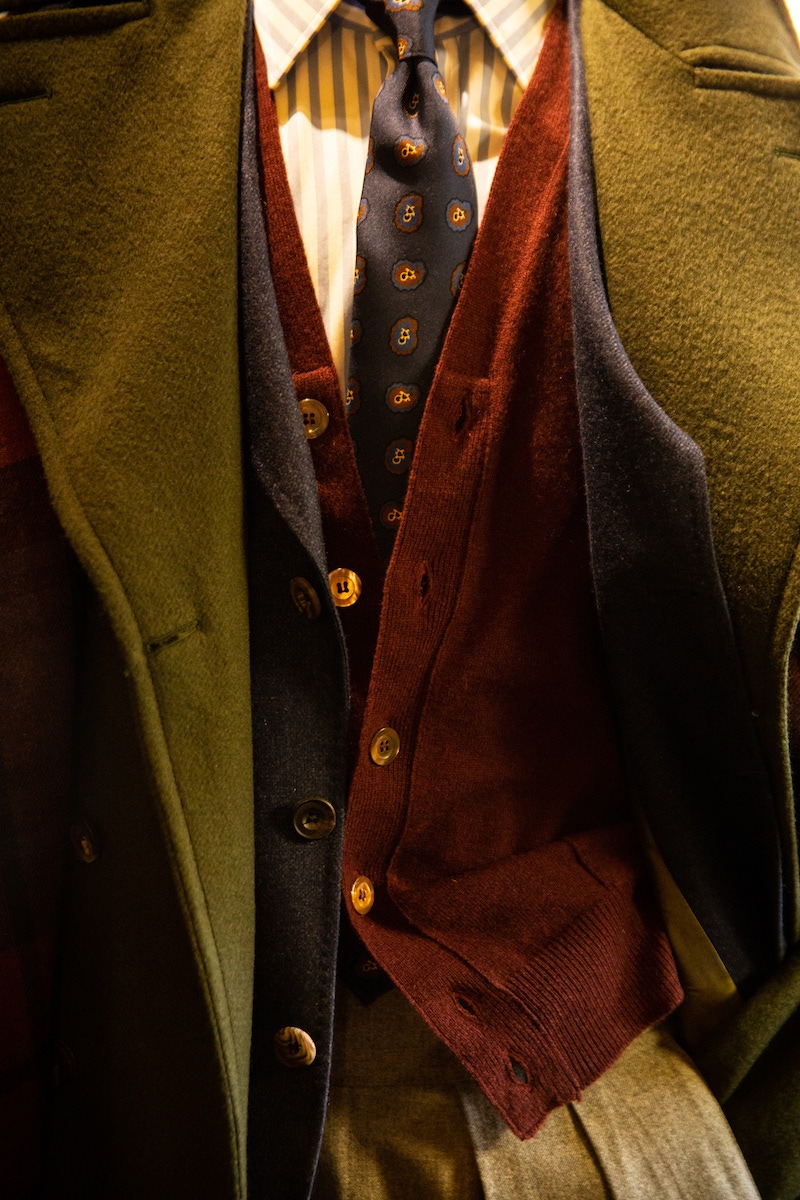 Their latest collection throws up one very tempting surprise. Continuing their pioneering renaissance of the Manny trouser, they have adapted it to feature a flat-front, whilst it is designed for a classic slim fit and is now called the Genny trouser. Rubinacci are known for using the finest cloths and with the Genny trouser you can either opt for comfort with flannel or the airiness of cotton. The Manny trouser is apotheosis of versatility and as the majority of people are away from the office, just like Gennaro predicted all those years back, the Genny trouser now takes the reins as ultimate casual separate. Painters of the High Renaissance, Raphael and Titian, whose masterpieces hang in ununiformed curatorial fashion in the Museo di Capodimonte, never witness the picture of rich tones, such as burgundy, camel and earthy green in the museum's gardens in autumn. The bleak winter months relinquish these beautiful tones, which calls for a heavy coat to be added into your armoury. Not every tailor has 200,000 feet of vintage cloth in stock. Coats dent the biggest hole in this stock, which one can imagine. As vintage cashmere cloth becomes more-scarce, you will have no trouble in finding it ingrained in the brand's overcoats. Completely unlined for freedom of movement, with embellished wide lapels, their long double-breasted overcoats in either navy and green carry a regal and military edge to them. If your body shape is more suited to a less imposing structure then you can opt for their in single-breasted coats of the same length, but with slightly different design features.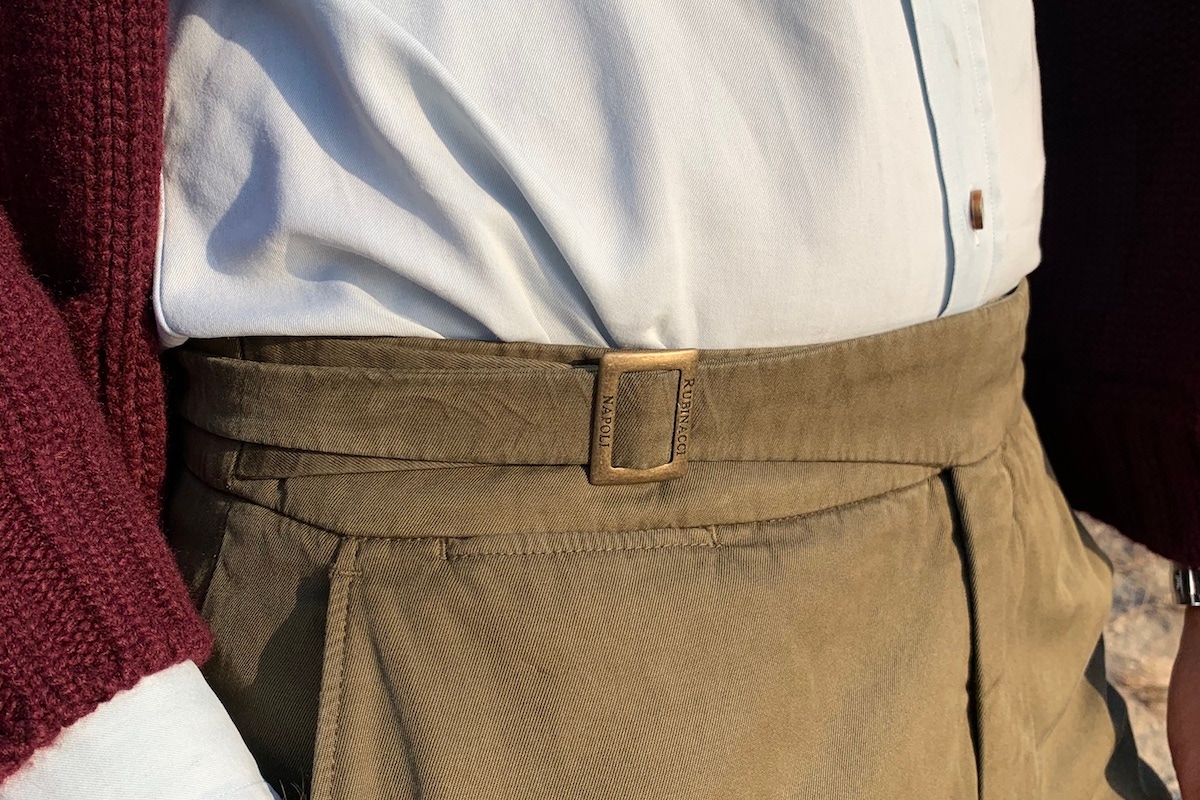 Amongst the overcoat fanfare is an old-school brown herringbone. Crafted from wool and cashmere and fully silk-lined, it is straight cut and as coats go, it is a winter classic. Striding out of Claridge's Hotel, dressed head-to-toe in immaculate suiting, topped-off with an overcoat, Cary Grant typified the elegance and comfort with which a great overcoat provides. There should always be a place for that timeless appearance, but as formality wanes, the trusty overcoat can be worn in so many ways, and well, with accoutrements of the more relaxed variety. Anchored in Naval heritage, Rubinacci's wool and cashmere checked peacoat will certainly enchant the top brass who know their peacoats. The hastening intent with which casualization is becoming ordained into one's dressing is showing no signs of stopping. Invariably masters of exquisite suiting, Rubinacci's winter collection is cordially in sync with the times, with drawstring trousers, Genny trousers and a selection of classic overcoats made from finest cashmere and wool.