Rubinacci: The peak of Neapolitan Tailoring
Rubinacci invented the Neapolitan tailoring identity. And with Luca at the helm, fusing his provocative colour schemes with immaculate style, there's a bright future at Rubinacci.
"A certain nonchalance, so as to conceal all art and make whatever one does or says appear to be without effort and almost without any thought about it," is how Baldassare Castiglione described the concept of sprezzatura in Il Cortegiano, 1528. One of the most widely distributed books of the 16th century, today, a division of menswear fans are vaunting the term antithetically. Pitti Uomo is the epicentre of this transgression in interpretation. And by witnessing this chronic misuse of the most Italian of philosophies leading tailoring houses do not always like the term. However, to appreciate its true essence in the modern era, there are two standout mavens to study. One of them is the greatest men's style authority alive, G. Bruce Boyer, and the other is the preeminent influence on the renaissance of classic style, Luca Rubinacci.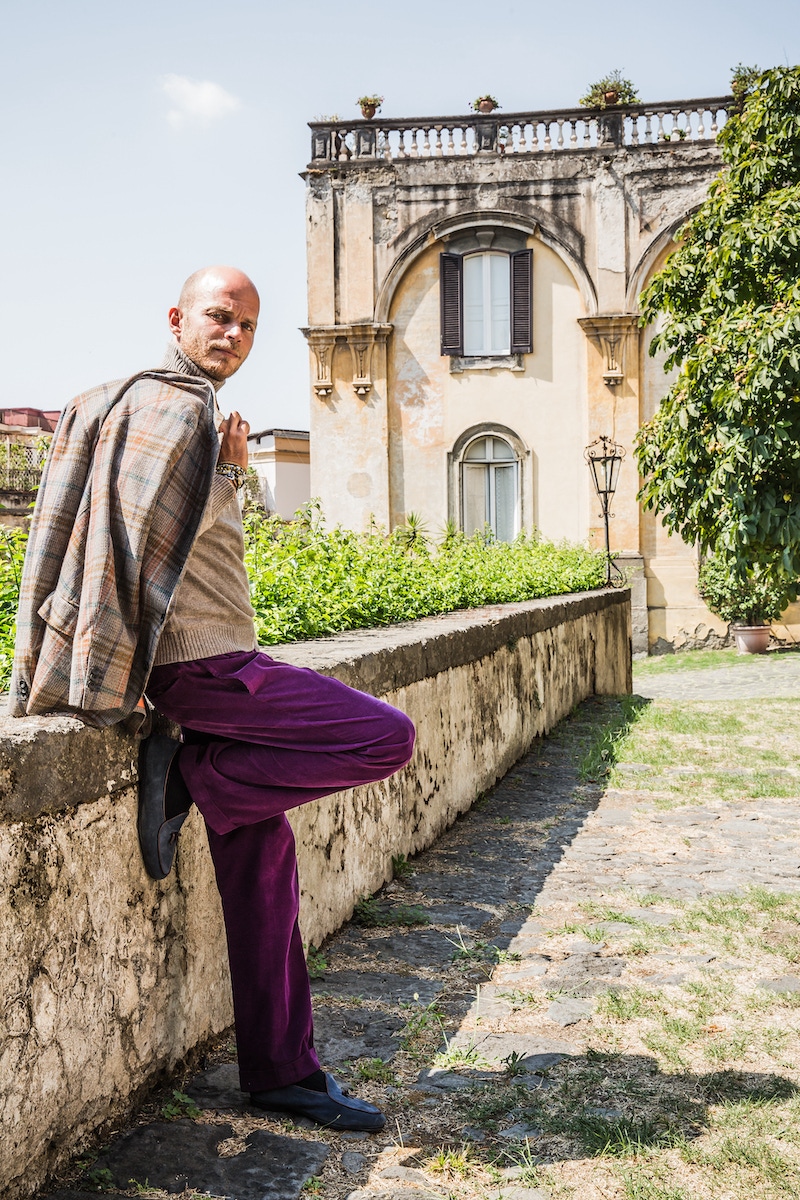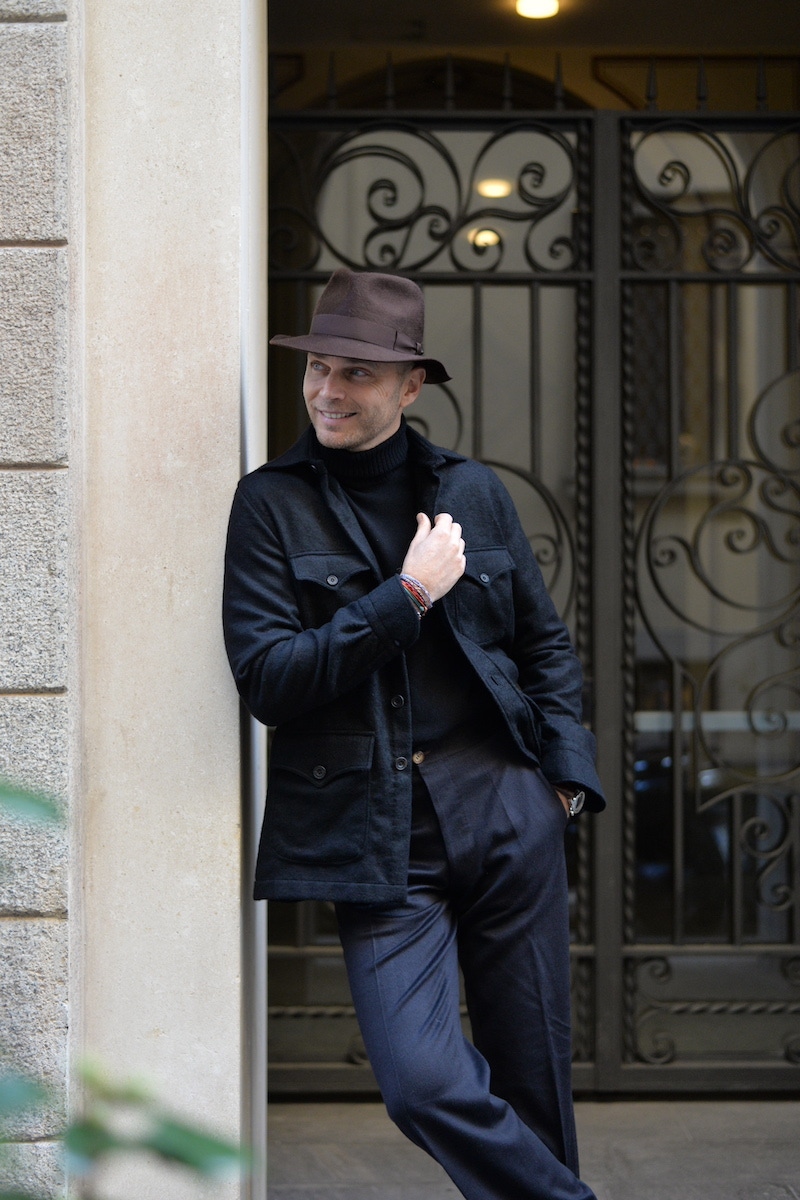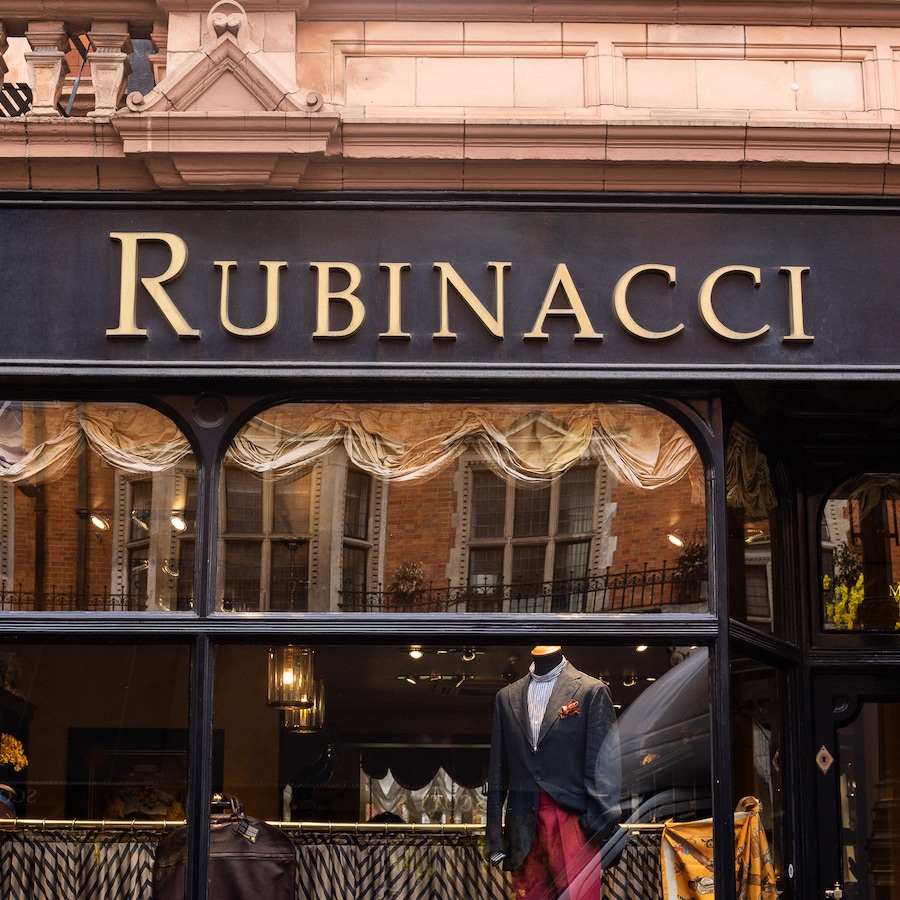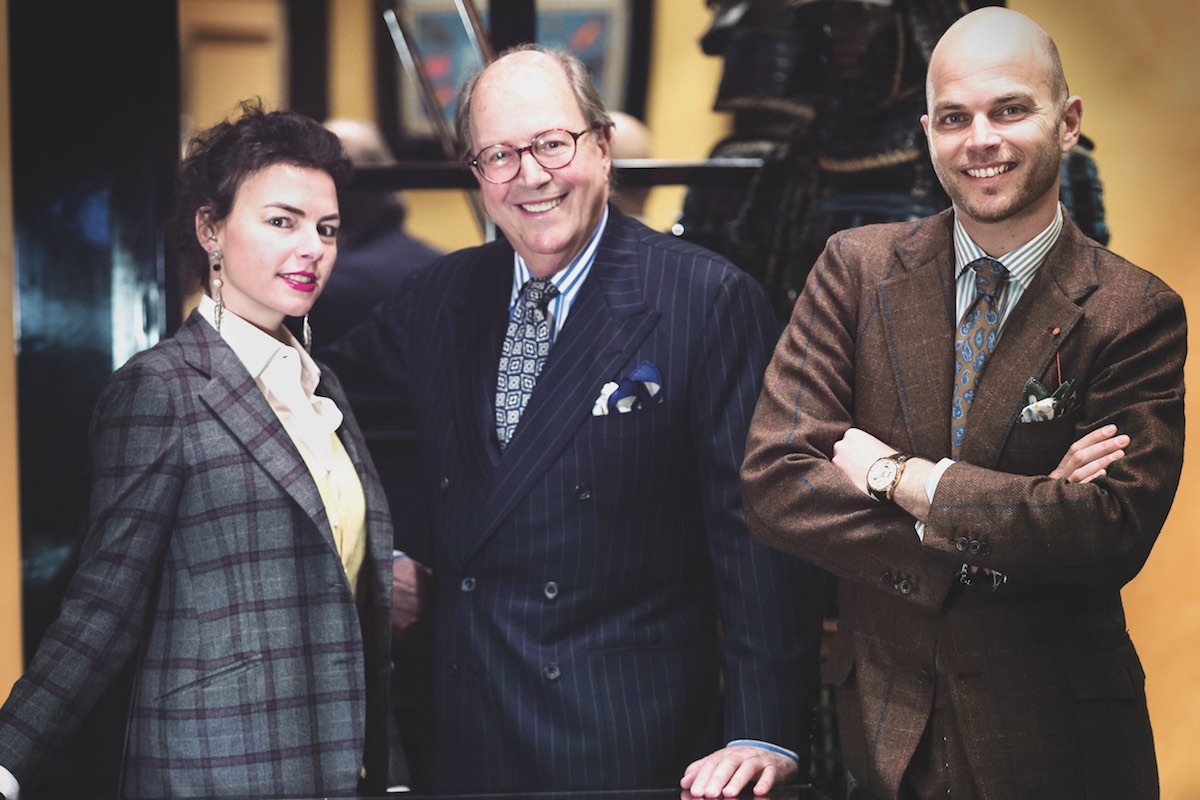 An aesthete, and a courtier, the latter ironically the topic of scrutiny in Baldassare Castiglione's book, Luca's grandfather, Gennaro is the source of Luca becoming the modern soul of authentic sprezzatura. The first to remove the stuffy horsehair, and canvas in British tailoring, Gennaro pioneered the first jackets that were, as they say, "as light as the winds over Vesuvius". With its softer construction, rendering greater freedom of movement, it brought with it this blueprint of effortless chic in bespoke tailoring. Officially established in 1932, the house is responsible for defining the Neapolitan trademark. Speaking to Luca last year about his grandfather's motivation in designing an unstructured jacket, he said: "It was pioneered for the gentlemen who dress for the pleasure of dressing and not for duty." It is why unsurprisingly, 'the' vanguard of the art of sprezzatura, the Duke of Windsor, turned to Gennaro Rubinacci. Eschewing a style of military precision – the Duke's elegant by nature, not by effort persona; bold checks juxtaposed with black-tie, an example that is widely celebrated. Luca possesses similar dressing characteristics and qualities. Their virtuoso use of colour, alloyed with a commitment for the perfect fit is tantamount. It is why, with Luca at the helm as creative director, and having successfully launched the firm's ready-to-wear line in 2018, the house is in a strong position to steer the know-how of using radical-yet-veritable colour combinations within the confines of classical tailoring.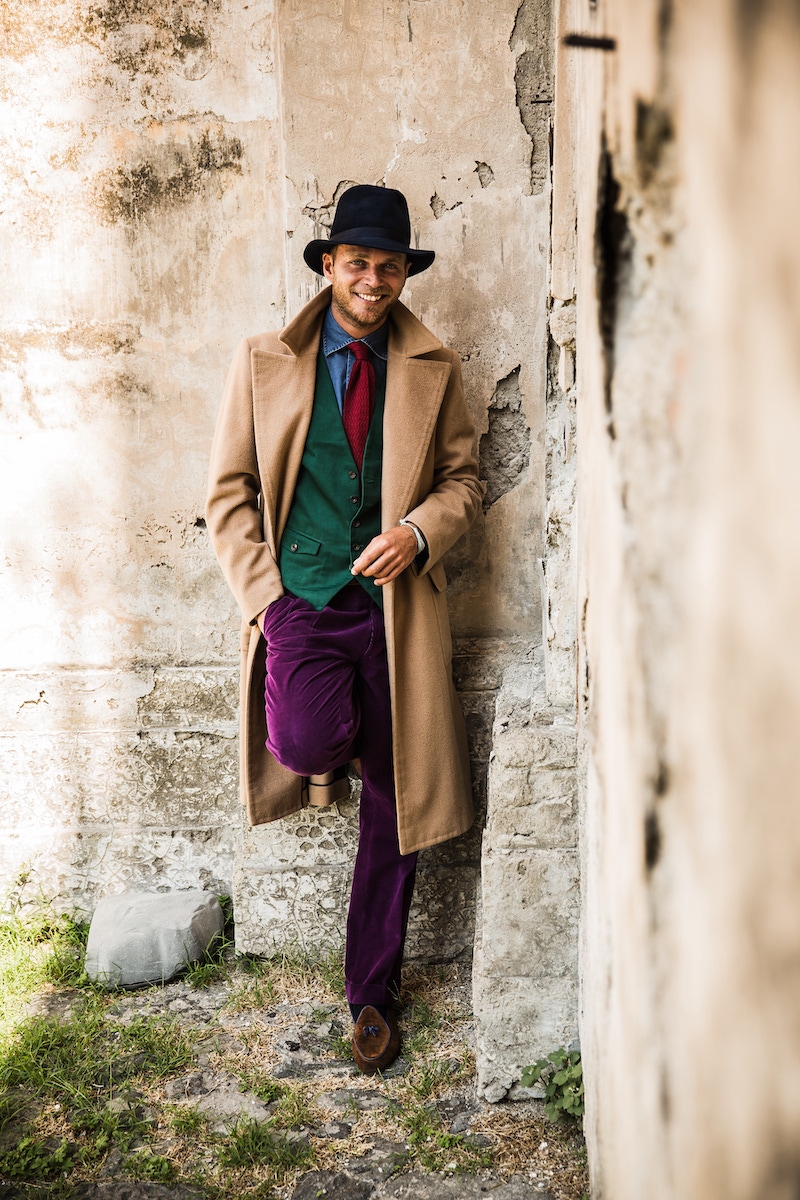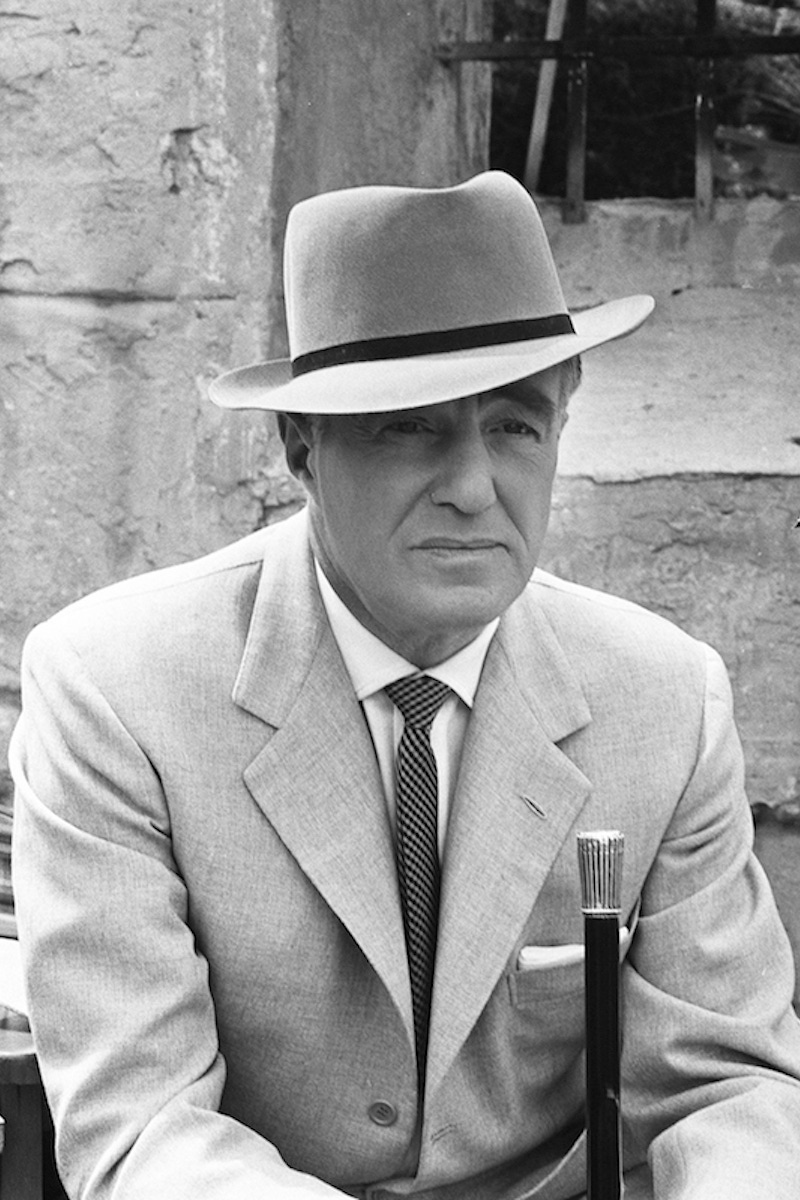 And for the new season, we see dashes of rich tones not only in their corduroy trousers, but also in a selection of fedora hats in a luxurious cashmere. A long-time advocate of the hat with a soft brim and indented crown, it shouldn't come as a surprise to see the style presented in abundance in their new line. Luca has this rare ability to connect with a new generation, but he's adept at bringing Rubinacci's bona fide history with him. Leading modernizers of men's style, the Duke of Windsor and Oscar-winning actor Vittorio De Sica, both patrons of Gennaro's "London House", incorporated the fedora hat into their own unique styles. Corresponding with Gennaro's military background, and an example of Luca's pioneering renaissance of historical menswear garments, the Manny trouser returns in some fresh and attractive hues. Technical, sartorial, and practical, and with its rendering of high-quality cotton, the trouser is destined to be delectable from now until next winter. Manny trousers have this marvellous ability to be informal or formal depending on what you pair them with. For a casual garden party in the height of summer, wear a white knitted T-shirt tucked into the trousers. Another bestselling Rubinacci icon is the supremely elegant Marphy loafer. First created in 2005, the Marphy slip-on was designed to balance the ease and comfort of a slipper with the durability of a traditional loafer. And the style harmonizes beautifully with the Manny trousers.
Rubinacci have also become very well-known for their beautifully crafted Saharianas. Worn by the Italian Police in Africa during World War Two as a field jacket it is still highly regarded in the world of menswear. And there is the added touch of wearing a Sahariana that is the product of their exclusive archive of rare cloth. Double-breasted, one can also opt for their smart-casual cardigan jacket. Rendered in a lightweight cashmere, and coming in a beautiful rum shade, this cardigan is a stylish alternative to a blazer at informal events. A Rubinacci design from the '30s, their black dinner jacket is supremely lightweight. Shortly arriving on The Rake.com you can find the elegant jacket in both single- and-double-breasted. And in true Rubinacci spirit, you can enter a soirée with a sophisticated-yet-quirky touch. The brand have transformed their Genny model to be the pant of your black-tie outfit.