Safari Jacket: Who wore it well?
In light of the safari jacket enduring a mini-renaissance, we pick out a few characters that wore it with real distinction.
Trampling through the hostile African bush, severely outnumbered and during the blistering mid-day heat, the British Army mobilization attempt in the Second Boer War couldn't have been more different to their opposition. The Boers had 33,000 front line soldiers, were mainly farmers and hunters, understood the climate and topography, and because they were generally members of civilian militias, very few of them adopted uniform. For the British Army, many of whom were already stationed in South Africa, the War Office in Whitehall had sought to alleviate the temperature burden by commissioning a new Khaki Drill uniform. As it happens one of the very first cloth mills to weave Khaki Drill for the British Army was our valued partner Fox Brothers & Co. The uniforms generally featured four large bellows pockets on the chest and hips, a large shirt collar, shoulder epaulettes and a belted waist. The term safari jacket wasn't coined until the 1930s, when European colonial power in Africa was reaching its zenith. It gained further notoriety as a consequence of the influx of well-to-do men and women from the West who were completely enchanted by the prospect of gallivanting around the African savanna. They would spend lavishly on safaris, whilst sporting fashionable versions of the military's Khaki Drill uniform as they went. Meanwhile, back in Hollywood, movie moguls recognized this scene was ripe for the next spate of romantic, action-packed motion pictures. Without delay the safari jacket played a major role in elevating actors into sex symbol status, thus heightening the appeal of the garment itself.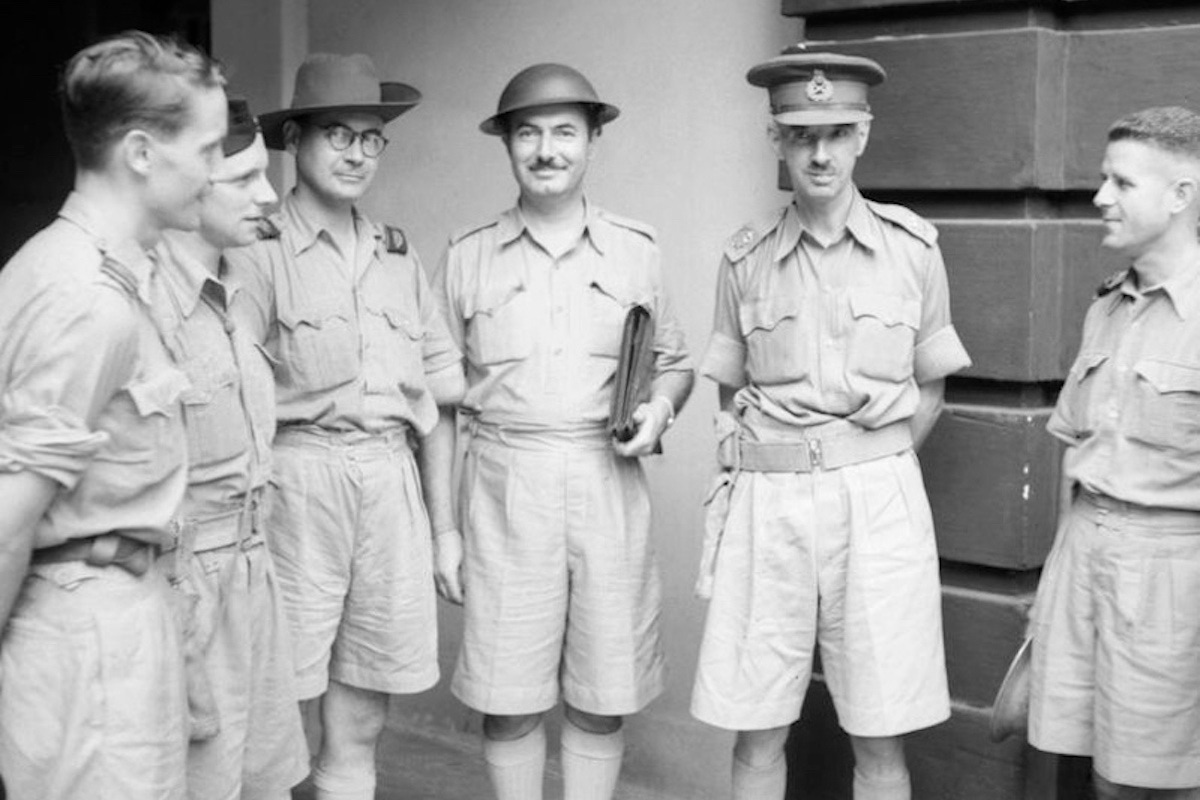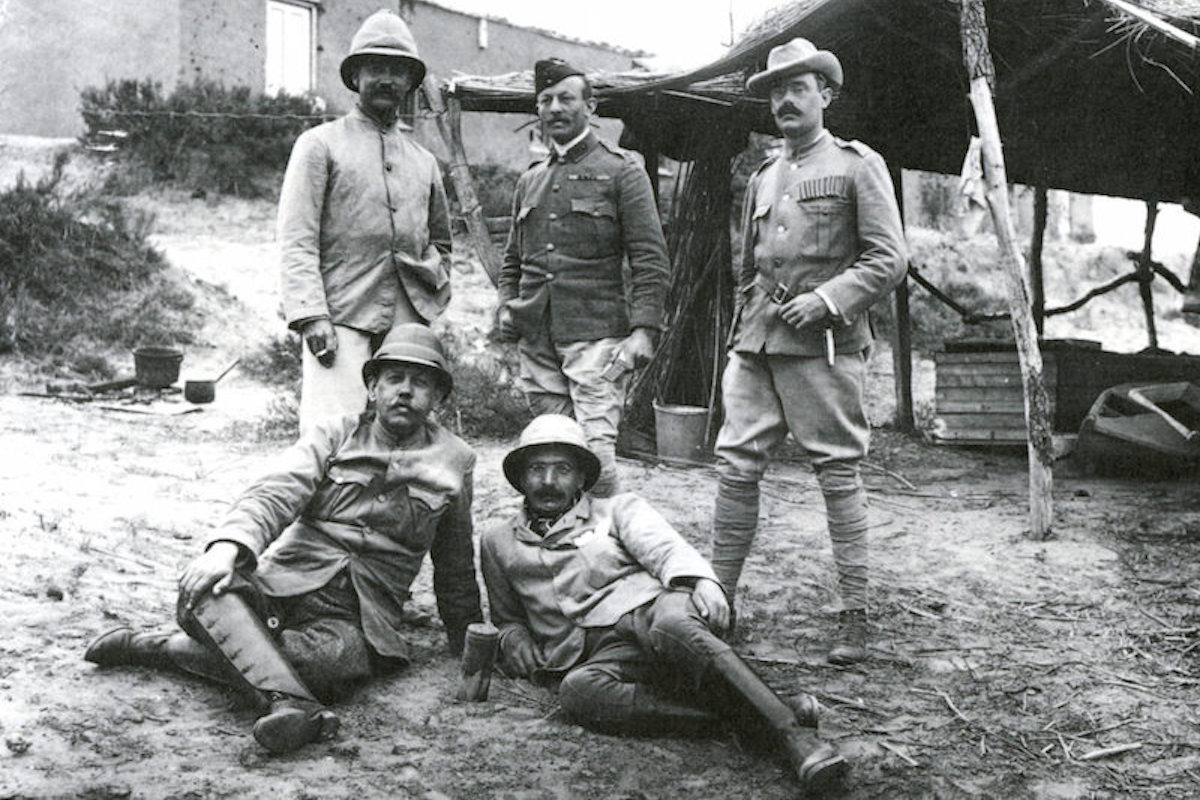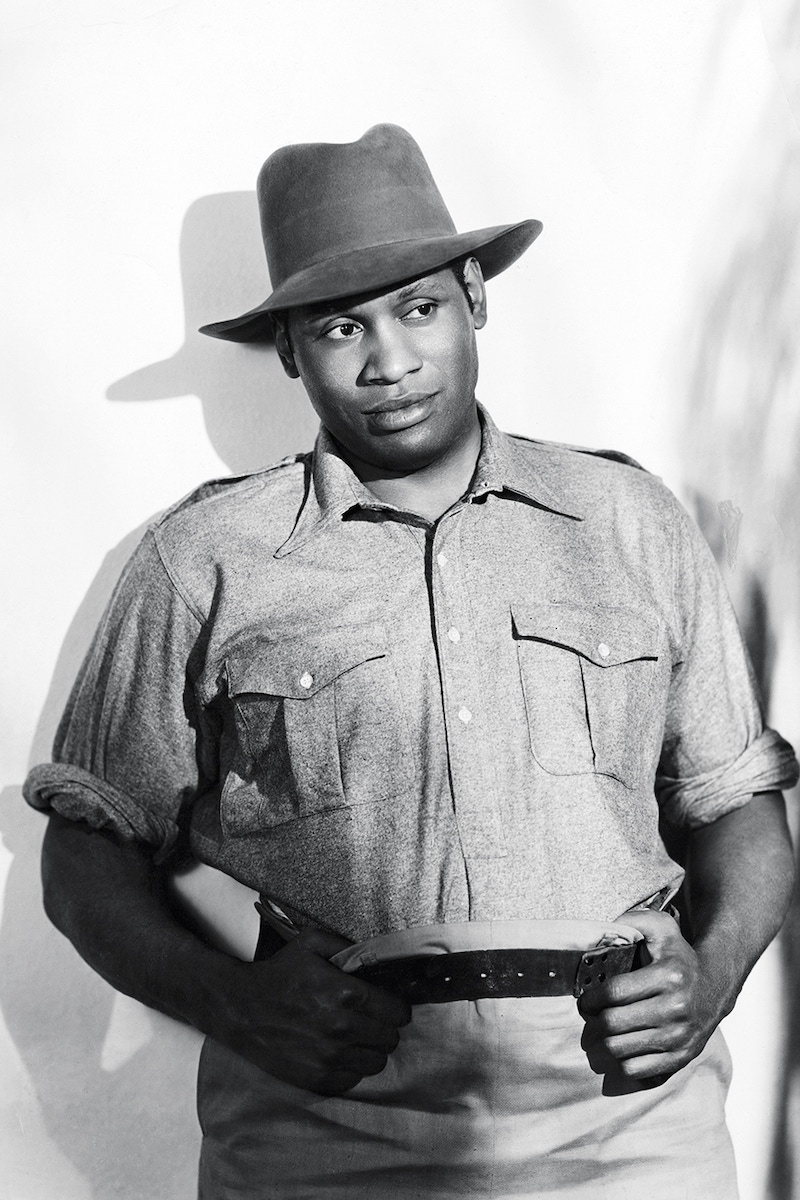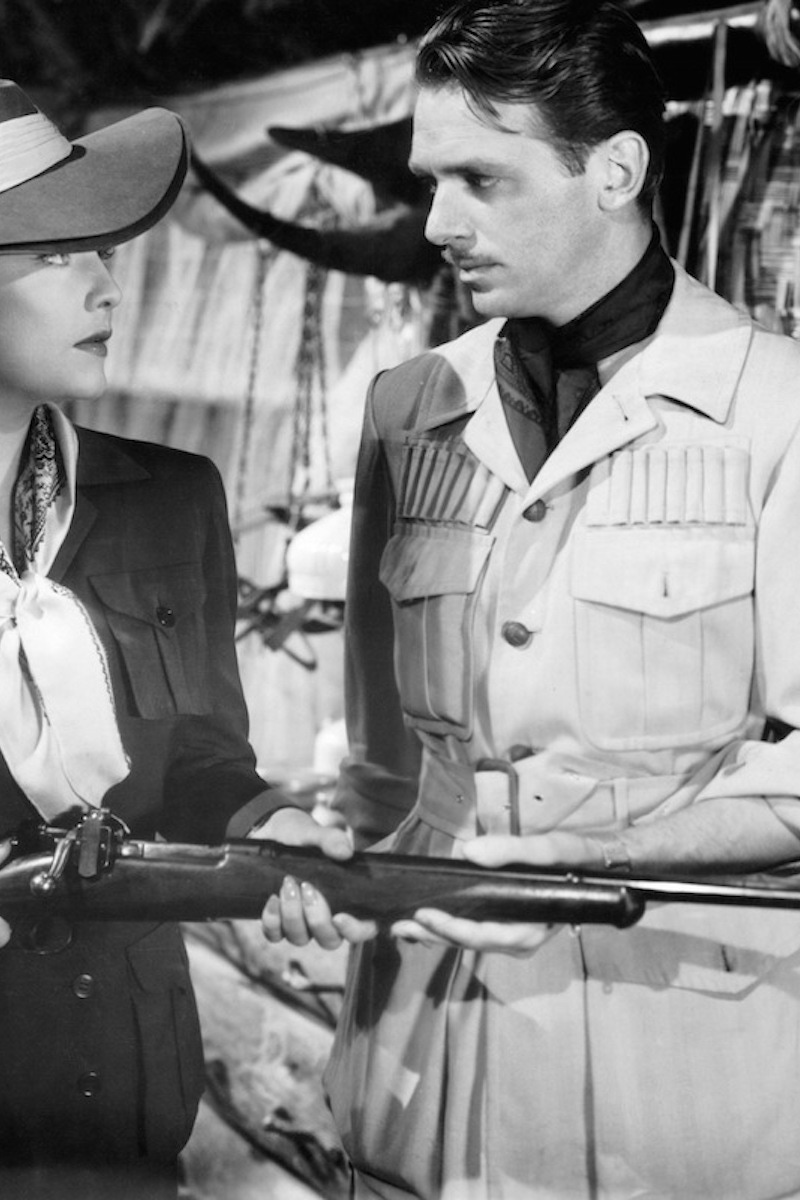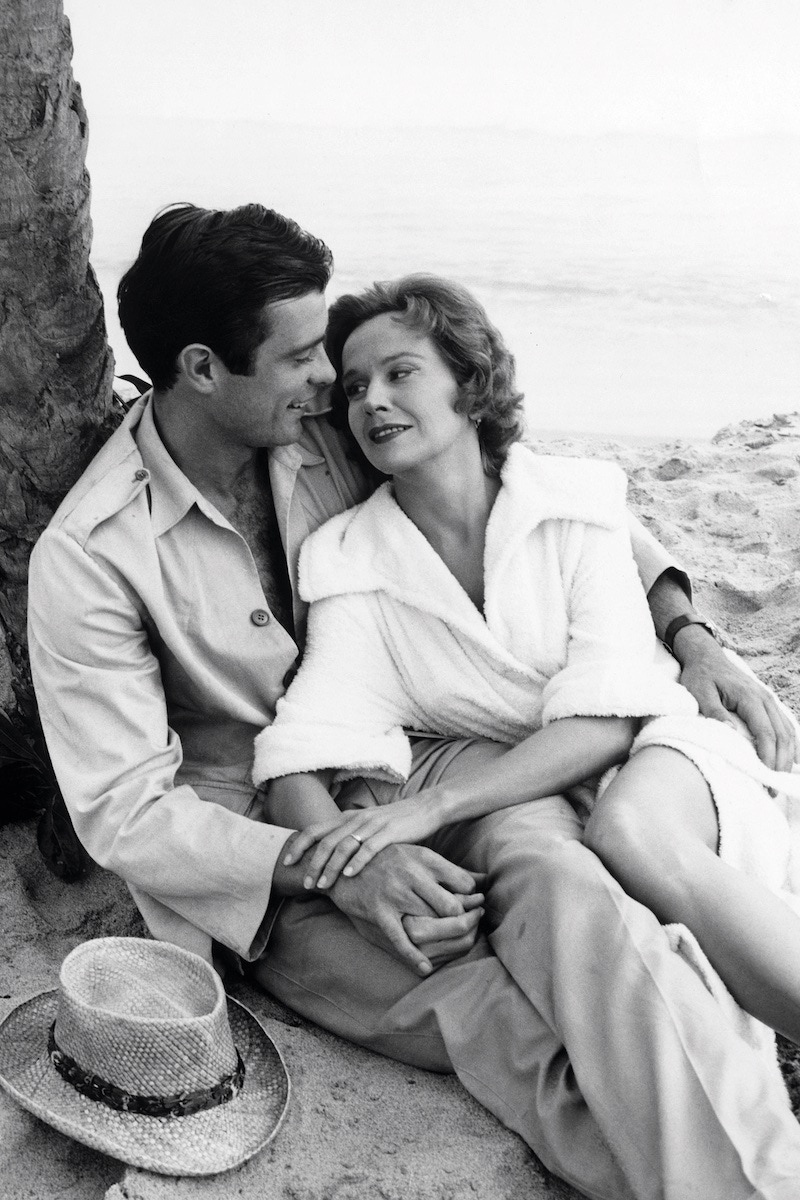 Bryan Ferry
As frontman of English rock band Roxy Music, Bryan Ferry was never afraid to oscillate his style from flamboyant rock star on-stage to a master of perforation in the more traditional menswear scene offstage. Placing a safari jacket into the theatre of rock music is an ingenious juxtaposition. But Bryan Ferry always sought out a circumstance where futurism, romanticism and sensuality collide. With his sleeves rolled up, tucked into some beige flat-fronted trousers, and accessorized with a black neckerchief, he once again masters the art of dabbling into the realms of different costume. No matter which subculture he was tapping into, he maintained an element of refinement. From the field to a rock concert, it is fine example of how adaptable the safari jacket can be.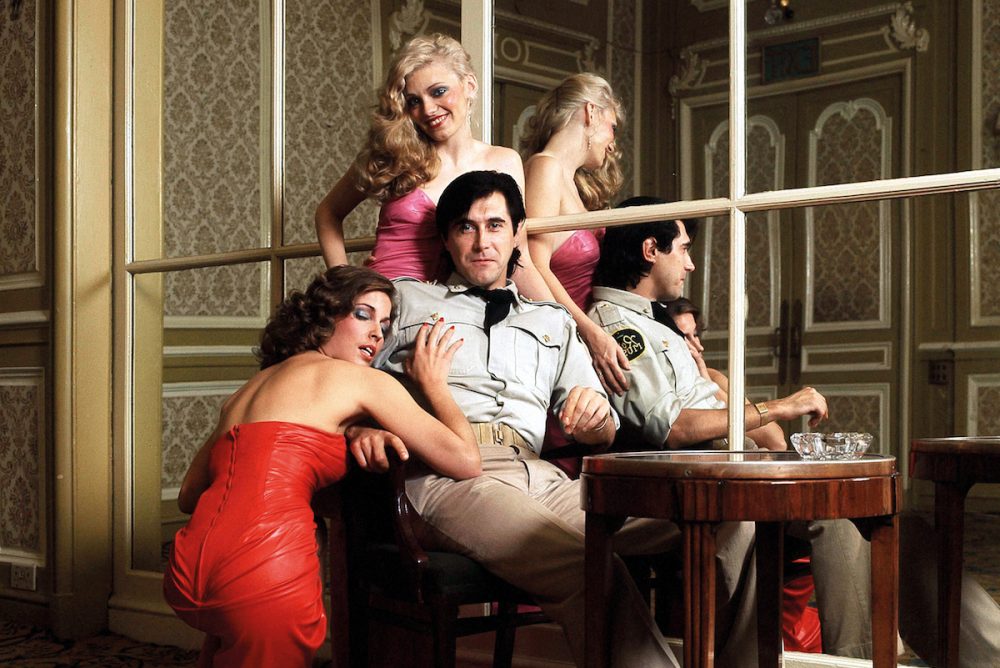 Clark Gable
Not only did Huntsman provide the iconic safari wardrobe for Clark Gable in
Mogambo,
1953, but they produced the field costumes for his co-stars Grace Kelly and Ava Gardner, both of whom sported them with equal aplomb. Clark Gable was known to effortlessly balance elegance and machismo, which is exactly what he did in his safari attire in the film. Seen more frequently, his lighter-weight cotton short-sleeved drill jacket can be distinguished by the straight flaps on the chest pocket and plain front with no placket for the five-button closure. With action back pleats, these are helpful for someone on safari who may need to quickly move their arms to raise a rifle. One can't forget the red paisley bandana that he wore around his neck for added rakishness. The primary virtue of the safari jacket is practicality, but with the feline beauty of Ava Gardner and Grace Kelly offset by the outdoor manliness of Clark Gable in beautifully made safari jackets, it is arguably the jacket's most revered filmic moment in history.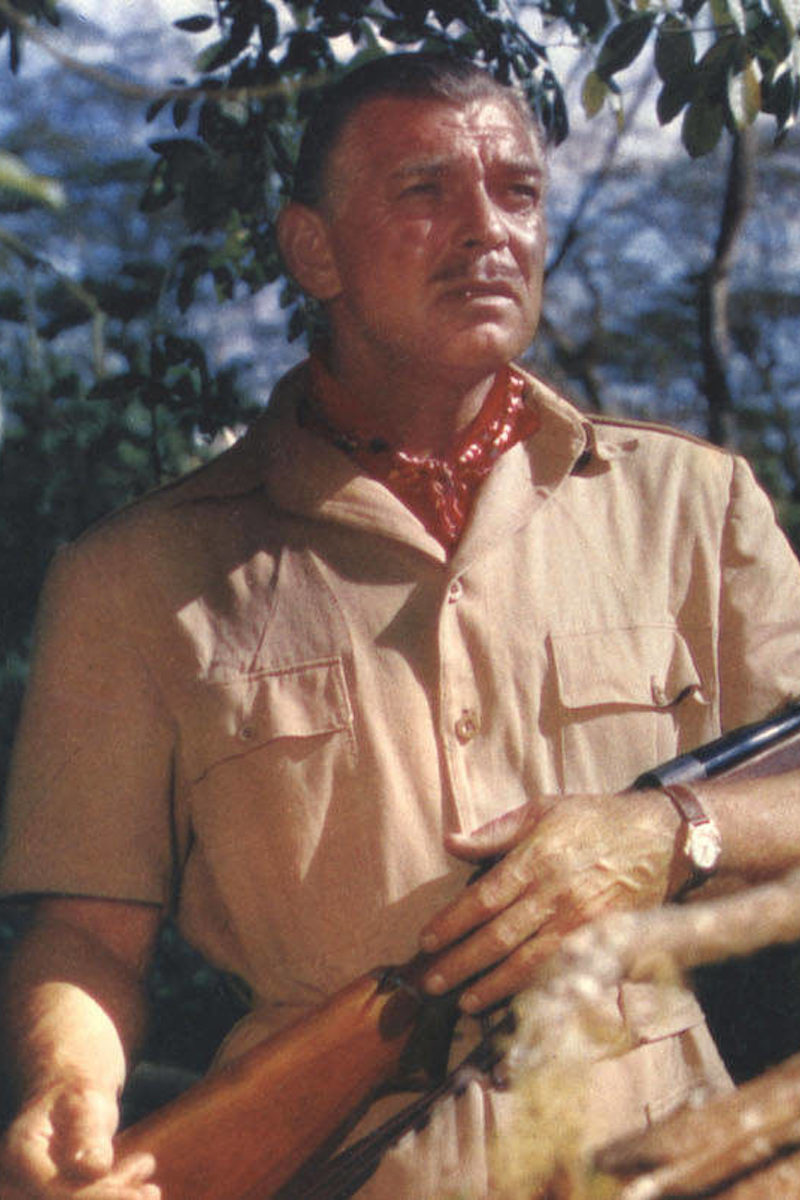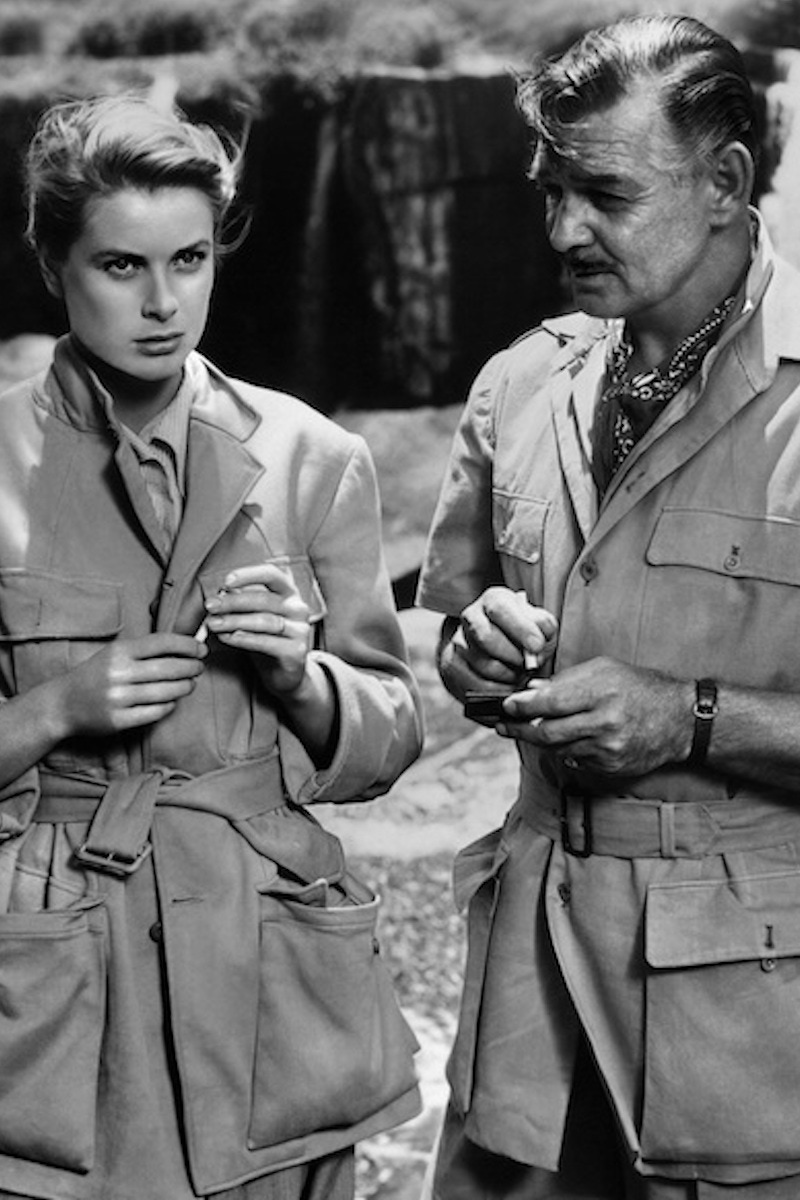 Prince Charles
The African savanna or tropical jungle of Papua New Guinea are uncompromising places. Every ounce of practicality in your garments is to be savoured. Featuring all of the classic design details for functionality, Prince Charles looked pin-sharp in the stone coloured safari jacket during his trip to Papua New Guinea in 1984. There is usually an element of ruggedness in the classic designs, but with his sleeves rolled up, hands behind his back, Prince Charles must be the only male wearer to look downright chic.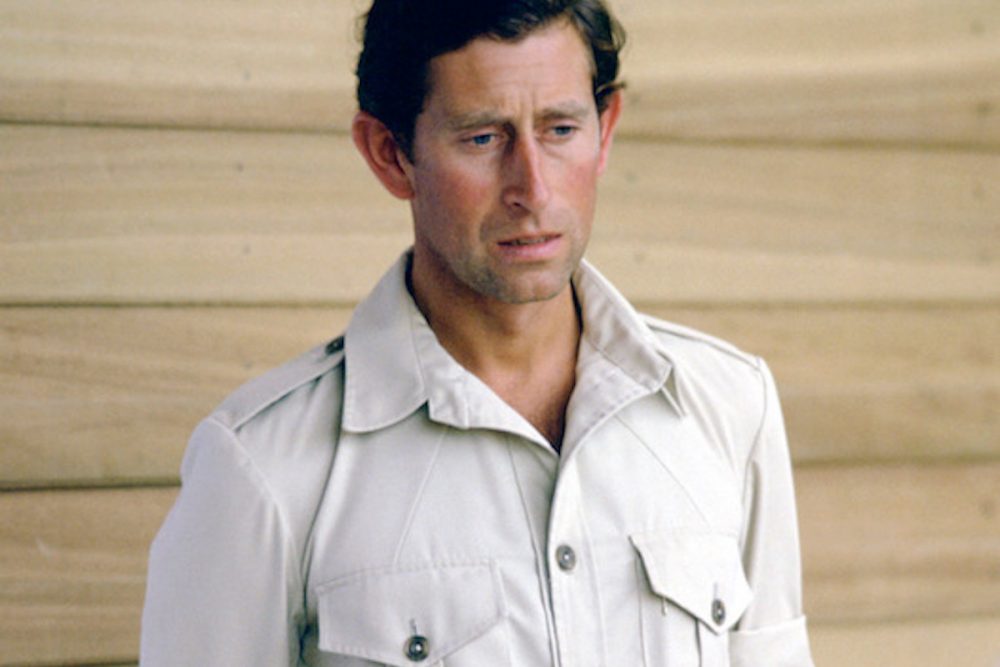 Ernest Hemingway
Unlike the others on this list, Ernest Hemingway was an arbiter of the safari jacket for the genuine purpose of big-game hunting. Some people feel that a belt can get in the way during the adventure of seeking out prey. Hemingway was in this camp, choosing to wear a jacket with an elastic back instead of a belt for his long treks through the Masai Maraa or near his home in Ketchum, Idaho with his close friend Gary Cooper. The jacket featured a centre vent, sleeve pocket for glasses; quilted recoil pad and shotgun shell loops; all combined with full lower and upper bellows pockets to make the optimal bush jacket for the hunter/adventurer. This light cotton safari jacket is best reserved for the grizzled traveller who wants to know where their wallet, keys, phone, tickets, sunglasses, and malaria pills are at all times while keeping comfortable.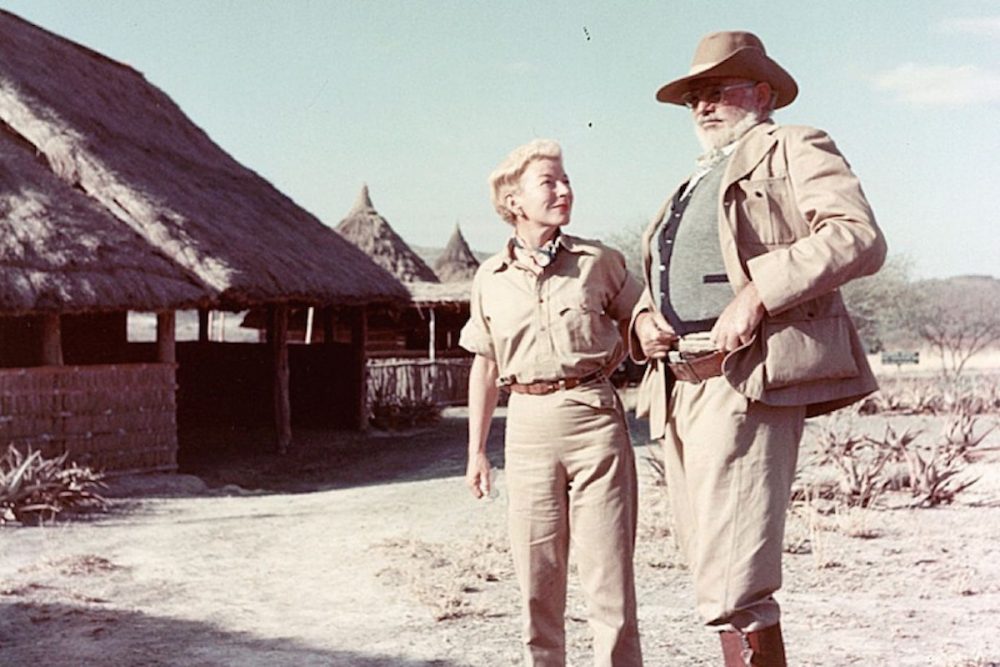 Betty and François Catroux
A flurry of films in the 1940s and '50s had maintained its position in the limelight, but it wasn't until 1968, when Yves Saint Laurent dropped his African collection, that the style was perpetually thrusted into the public consciousness. His muses Betty Catroux and Loulou de la Falaise were regularly spotted in his safari creations. French interior decorator extraordinaire and husband of Betty, François Catroux, became known for his sleek, monochrome designs, and so it was no surprise to see him join his wife in sporting the minimalistic Yves Saint Laurent-designed safari jackets.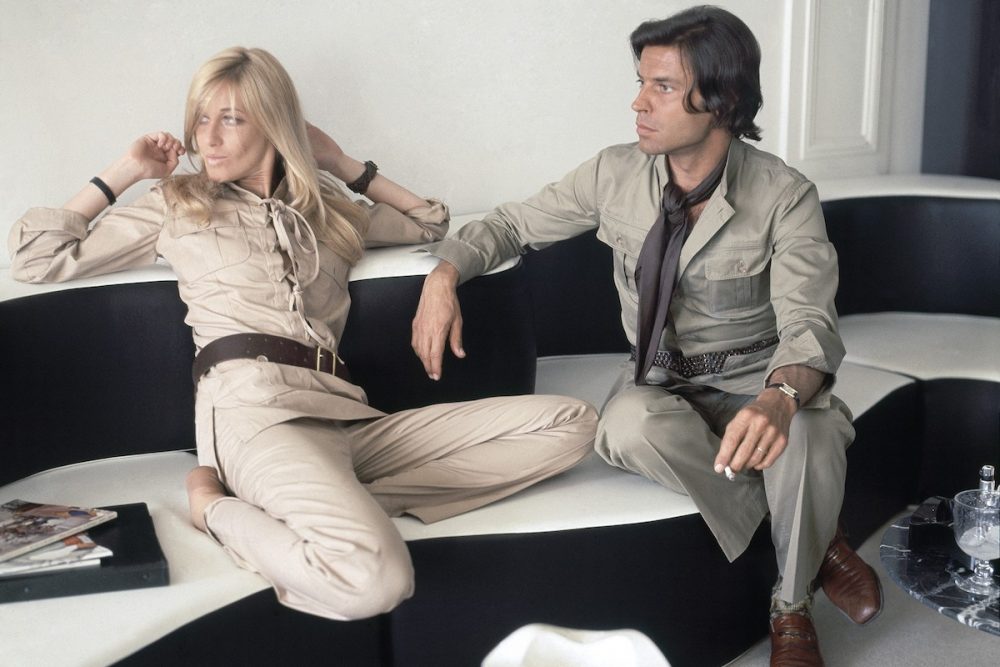 Sir Roger Moore
The stylistic legacy that Sir Roger Moore left behind is rightly eulogised over. The safari jacket played a large part in this, wearing versions of it in five James Bond films. If you want classic safari inspiration, look no further than this most quintessential of English gentleman. Whether it be with the cuffs rolled up in
Moonraker
, 1979, or partnering it with a tie in
The Man with the Golden Gun
1974, he sported it with his usual suave persona.