A Singular Woman: Julianne Moore
Julianne Moore has earned her eminent position in Hollywood, and from there can look down on the cultural landscape - the Time's Up and Me Too movements, and the changing dynamics between men and women. She speaks to Tom Chamberlin.
Café Cluny is the perfect place to conduct an interview. The corner bistro in New York's West Village, just off Eighth Avenue, is a heaving, cutlery-clinking refectory full of guffawing of gossiping groups and the iconic, glam 'ladies who lunch'. From the outside it is discreet, with awnings obscuring the view inside and windows that seem ever so slightly tinted. Perhaps this is why Julianne Moore chose this venue for our 
tête-à-tête
 — discreet enough not to be disturbed, lively enough to blend in. Her lovely (albeit formidable) publicist said it was a favourite of hers, and considering the caricature of her on the wall, he wasn't kidding.
Ever the son of a cavalry officer, I arrived early and took my spot, thinking I had a good 15 minutes to centre myself and prepare all manner of charming one-liners to keep the conversation smooth and dead-end-free. Unfortunately, Julianne, also the child of an army officer, arrived five minutes after I sat down, and I reverted to my bumbling Brit act. Moore was better prepared for the New York elements than I was, with a large thermal jacket, a very loved and worn beanie, scarf, and a pair of sunglasses that kept her arrival under wraps, so to speak. One was peeled off after another, ending with the sunglasses, revealing her pre-Raphaelite beauty and the familiar smile that soothes as much in person as it does on screen.
Moore's early life was, to put it mildly, itinerant. As mentioned, she was brought up in a military family — her father was a military judge — and their peripatetic life was dictated by his postings, which took in several major cities across the United States, and consequently many different schools. Moore's Scottish mother was a psychologist, and evidently had a profound impact on her life: Moore wrote a book in her honour called 
My Mom Is a Foreigner, But Not to Me 
in 2013 just after she died. The regular relocations would be understandably unsettling for most children, but the interesting mix of parental influence — her father, a practitioner of jurisprudence, could cover the objective side of the brain; her mother managed the subjective through psychoanalysis — seems almost perfectly functional and positive for a child. "They were wonderful because they were both behaviouralists, it was always who somebody is and why they did something," Moore says. "I feel like they were open to experiences. Because they moved around so much there was always that potential for change, which isn't easy for a kid — to be, 'Oh my God, we're moving again', but to know that nothing is set, you know that if you don't like what you are doing you can change it."
Education was important. Julianne describes herself as "an academic kid", which is why her parents assumed that when they said she could do anything, medicine or law were in their mind, and "they didn't anticipate the arts", Moore says. What helped steer her in that direction (and also fostered a fluent, widespread use of the English language) was reading. She says: "I read a lot, it was a very early companion of mine. Moving around, reading gives you a sense of never being alone, a constant companion. I always loved language. I never came to acting from a performative standpoint. I don't like to perform, I don't like to speak in public, I don't like dancing or singing, they make me uncomfortable. But I loved reading and I found I had a facility for it, but it was like being inside a story that felt familiar to me, and that's what feels most resonant to me about acting, about the arts. We as audience members identify ourselves within the story, in the same way we do reading a book, and that is why movies are so powerful because they are like watching your own dreams, or they should be."
Read the full interview in Issue 62 of The Rake – on newsstands February 7. Subscribe here.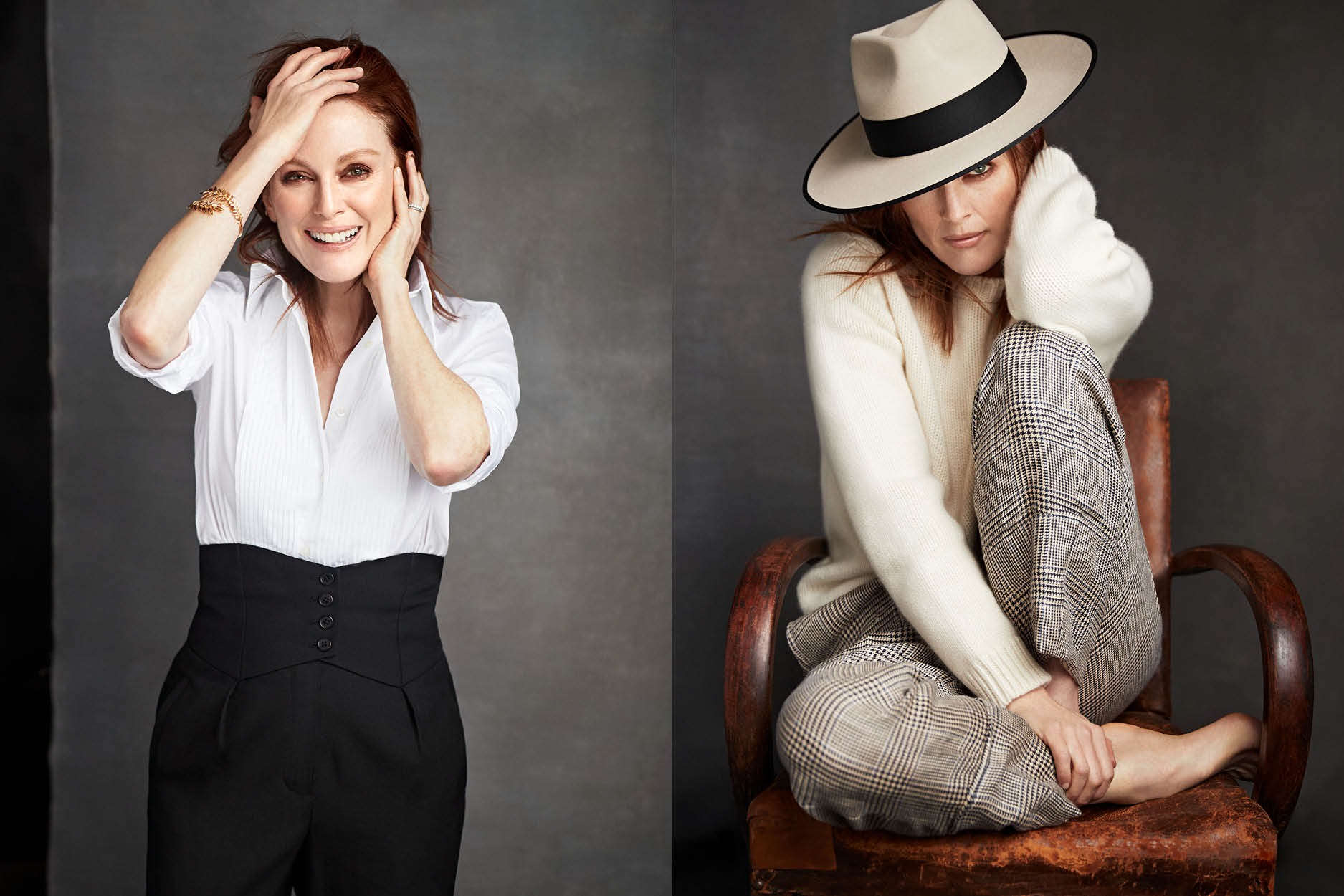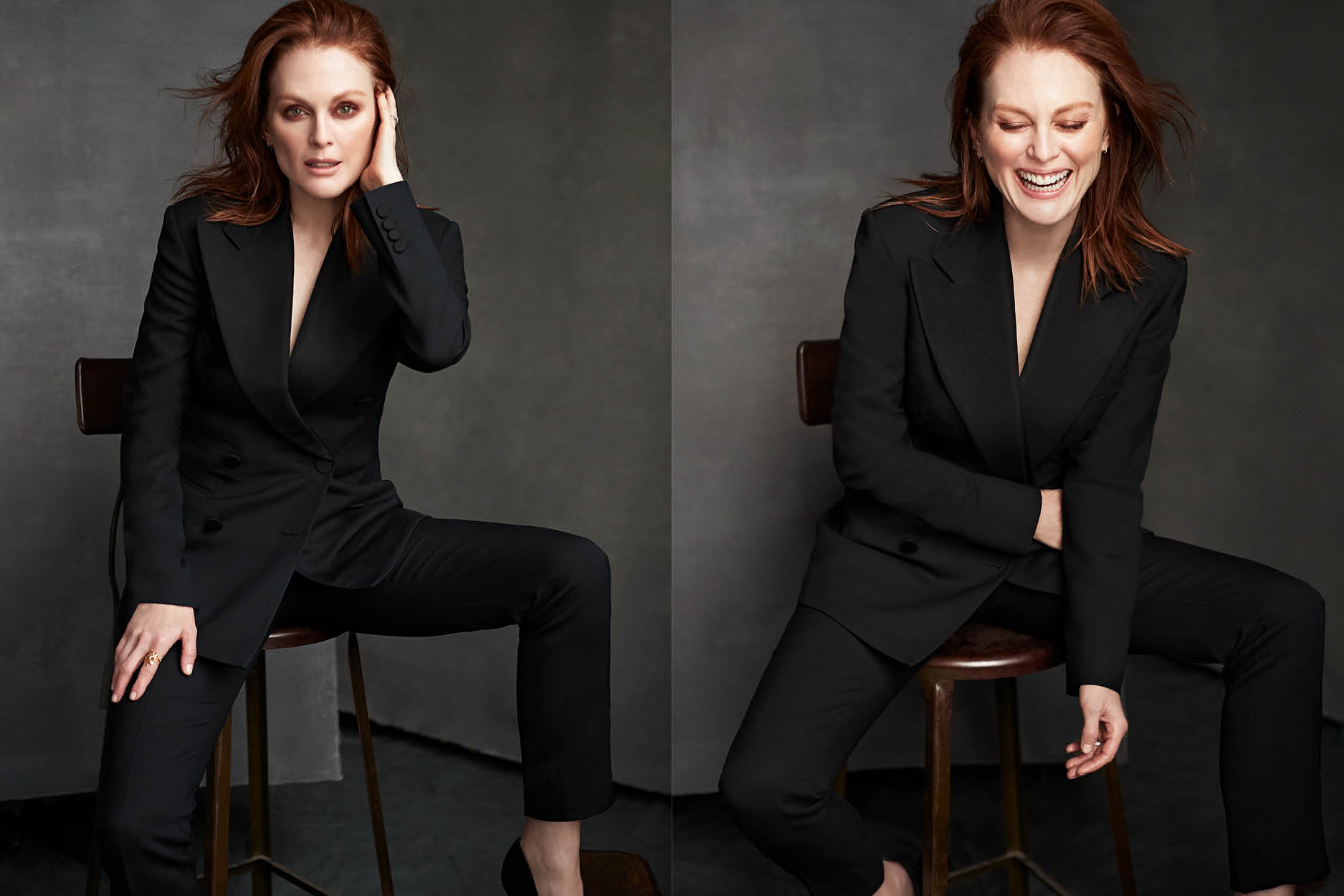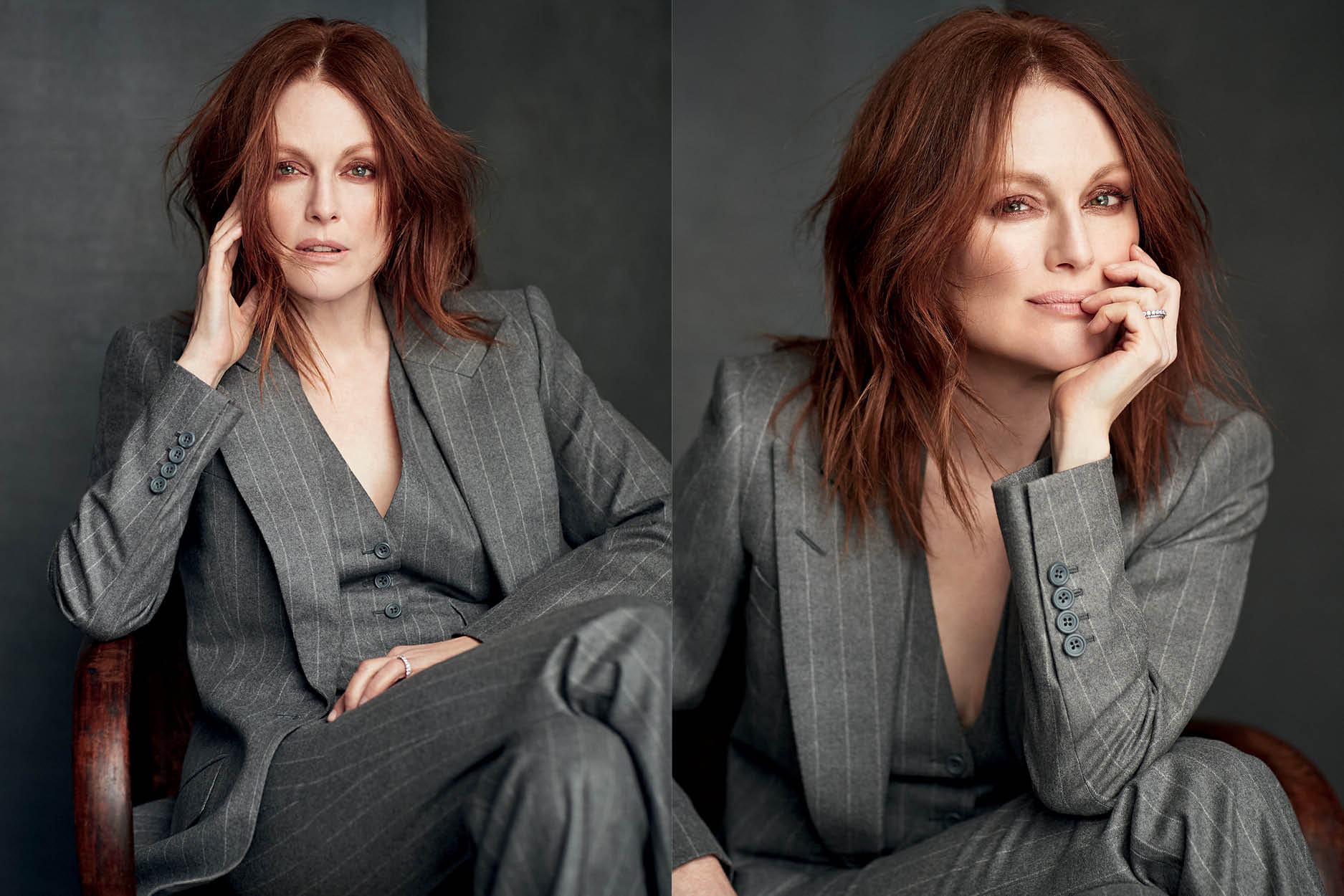 Photographer Assistant: Tre Cassetta
2nd Assistant: Nathan Cluss
Digital Tech: Karie Eng
Fashion Assistant: Veronica Perez
Hair: Serge Normant @ Statement Artist
Makeup: Hung Vanngo @ Wall Group
Manicurist: Maki Sakamoto @Wall Group