Six Historical Winter Hideouts in North America
The iconic winter escapes of Europe have long been chronicled for hosting the international jet set. But these Hollywood movie stars, royalty, and business magnets also found themselves enjoying the hedonistic and bucolic charms of North American ski resorts. And they are still destinations that warrant serious attention if you're looking to fly a little further.
Cranmore Mountain Resort, New Hampshire
Decommissioned in 1989, the Cranmore Skimobile is gone but certainly not forgotten. For visitors who rode the iconic lift, the nostalgia of its charm remains ever-present. Founded by local businessman Harvey Dow Gibson, friend of fellow ski resort magnet W. Averell Harriman in 1937 – he was instrumental in bringing legendary ski pioneer Hannes Schneider to Cranmore in the late '30s, thus rendering it a worldwide premier ski destination.
Today, North Conway is acclaimed to be New England's top ski resort town, and at Cranmore there is a choice of fifty-four different trails. At many of them you witness the breathtaking panorama of Mount Washington, the highest peak in the Northeastern United States. An intimate winter destination, it is well-suited to families jetting off for half-term or an Easter break. Located at the summit, the Meister Hut restaurant is the perfect spot to relax, whilst don't forget to call into Zip's pub, where you'll find a mixture of tourists and locals gabbling away over a warming drink.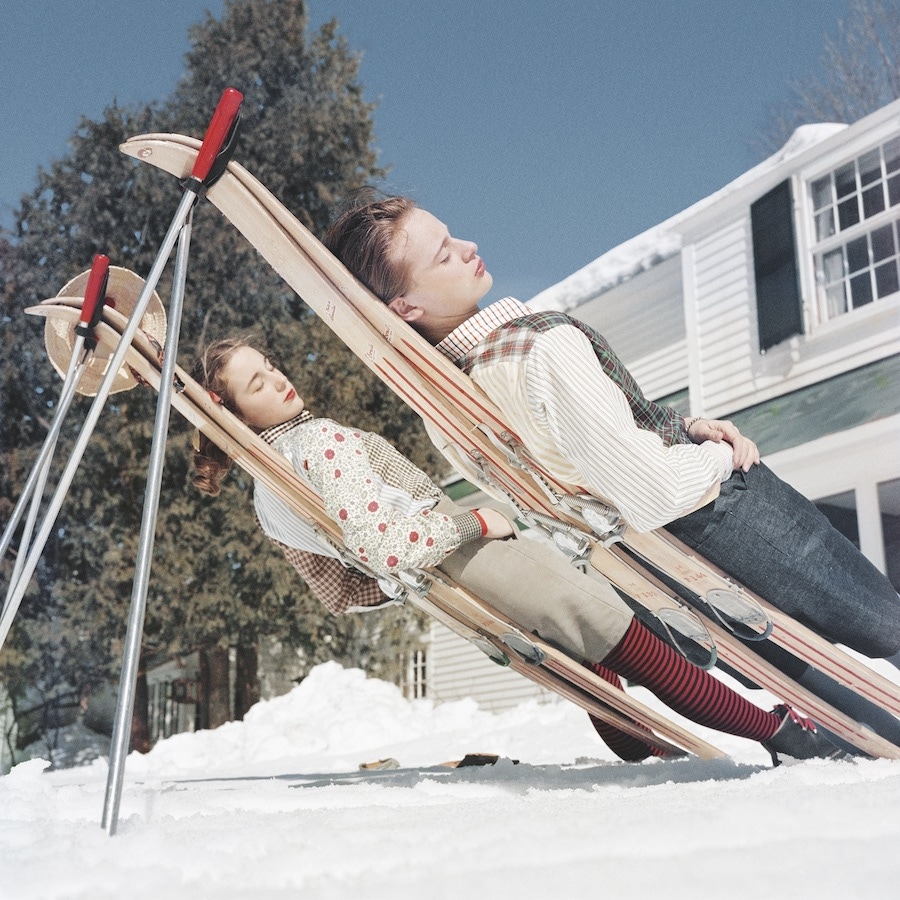 Snow Valley Mountain Resort, California
Operating since the 1920s, Snow Valley in the San Bernardino Mountains is the oldest ski resort in Southern California. Only a two-hour drive from both Los Angeles and San Diego it is well-positioned for a long weekend, and with its gentle terrain is very accommodating for families. Lodging near Snow Valley is a little sparse, so it's best to look into renting. The charming and cosy mountain hideaway, Lake Arrowhead Resort and Spa is only 30 minutes by car. The area around Lake Arrowhead is also famous for its machine groomed cross-country skiing. A dynasty of old Hollywood, Douglas Fairbanks Sr., and Douglas Fairbanks Jr. were often seen on the trail. If you've similar ski preferences to the aforementioned greats of the silver screen, it is best to check the snow reports in the area before booking ahead.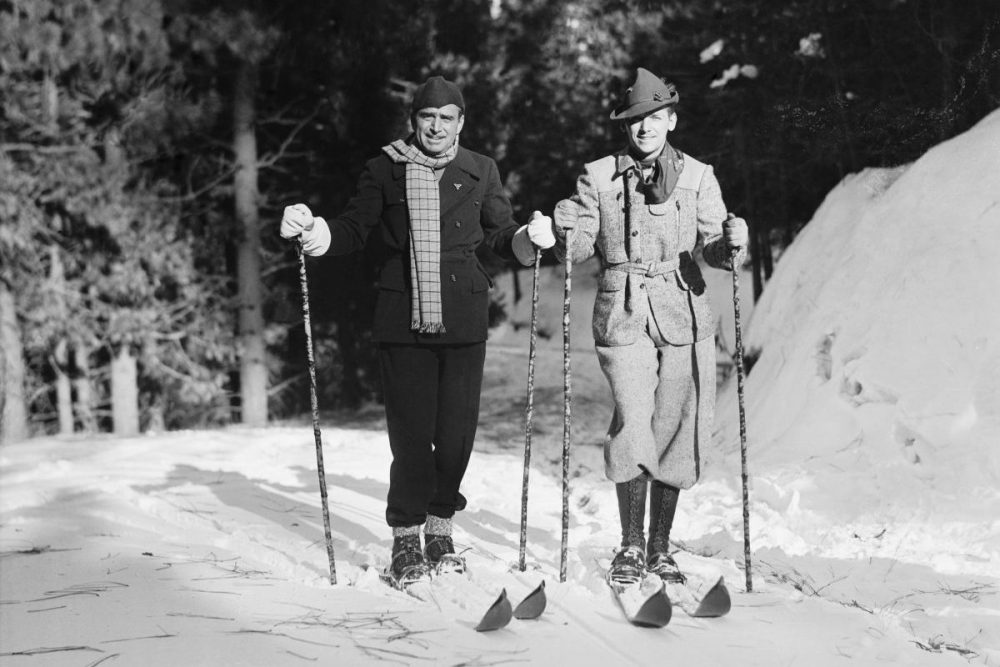 Palisades Tahoe (Squaw Valley resort), California
Formally known as Squaw Valley, Palisades Tahoe is celebrated for its rich history, notably as host of the 1960 Winter Olympics. Jostling for position as 'the' number one visionary of skiing in North America, its founder Alexander Cochrane Cushing has a strong case. Ahead of the Winter Olympics he starred on the front cover of
Time
magazine, 1959 and was heralded as 'the' pioneer of skiing in the USA. In partnership with ski jumper Wayne Poulsen, and with relentless determination they delivered the first televised Winter Olympics, hosting athletes from 30 nations. Palisades Tahoe might be rooted in Olympic tradition, but its magnetic charm has lured in professional athletes, everyday skiers, and non-skiing socialites, which has created a spirited ski culture. Captured by Slim Aarons, his famed photograph of Cushing and friends adjourning for drinks at a snow bar at the peak of KT-22 exemplifies the vibrant conviviality. With 34 lifts and 6,000 skiable acres – and with its iconic skyline, Palisades Tahoe is a truly world-class ski resort, that offers top-end sport and haute glamour. Classic ski movies,
Daydreams
,
License to Thrill
and
Walls of Freedom
were all partially shot within the stunning backdrop of Palisades Tahoe. The Olympic Village is brimming with après-ski venues. Check out Le Chamois aka "The Chammy" to really soak in the quirky and jovial atmosphere of Palisades Tahoe.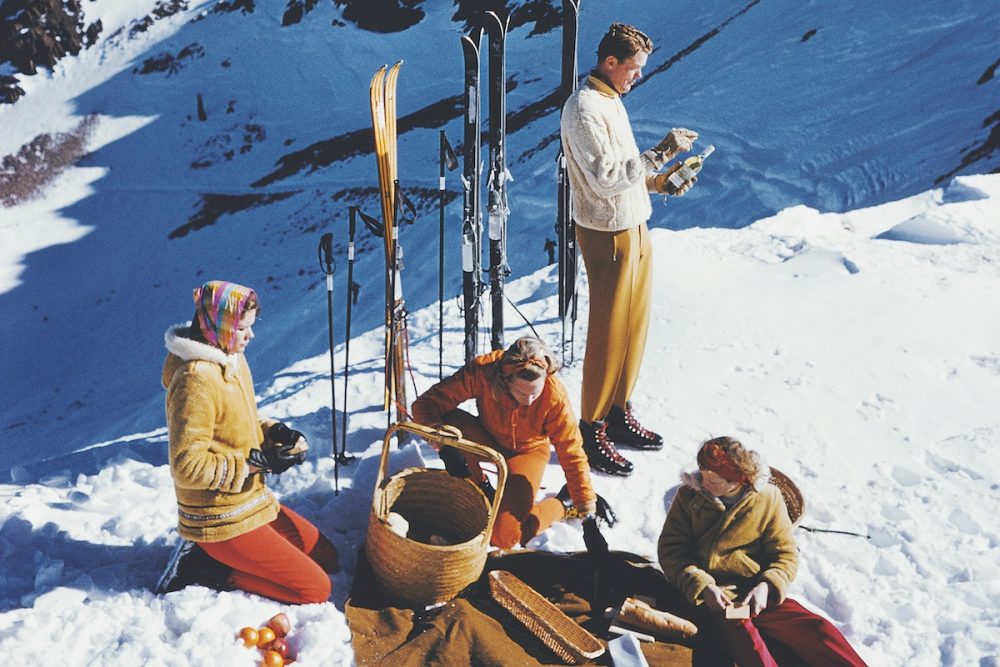 Fairmont Le Château Montebello, Québec, Canada
The exclusive Fairmont Le Château Montebello was originally the aptly named Seigniory Club, the preferential retreat of royalty and world leaders. Non-Canadian members included Queen Juliana of the Netherlands, Prince Rainier and Princess Grace of Monaco. Other prominent guests at the resort included Crown Prince Akihito of Japan, Bing Crosby, Bette Davis, Joan Crawford, William S. Paley, and the Duke of Windsor. Today Château Montebello is a year-round stomping ground, that accommodates a wide range of outdoor sports. In the winter season you can make use of their two skating rinks, a snow tubing hill and curling rink, whilst its 16-mile cross-country skiing trail is very popular. The hotel building is a large wooden structure, and is claimed to be the largest log building in the world. Known for its rustic charm and authentic Canadian experience, it offers a more low-key winter holiday, but no less stately.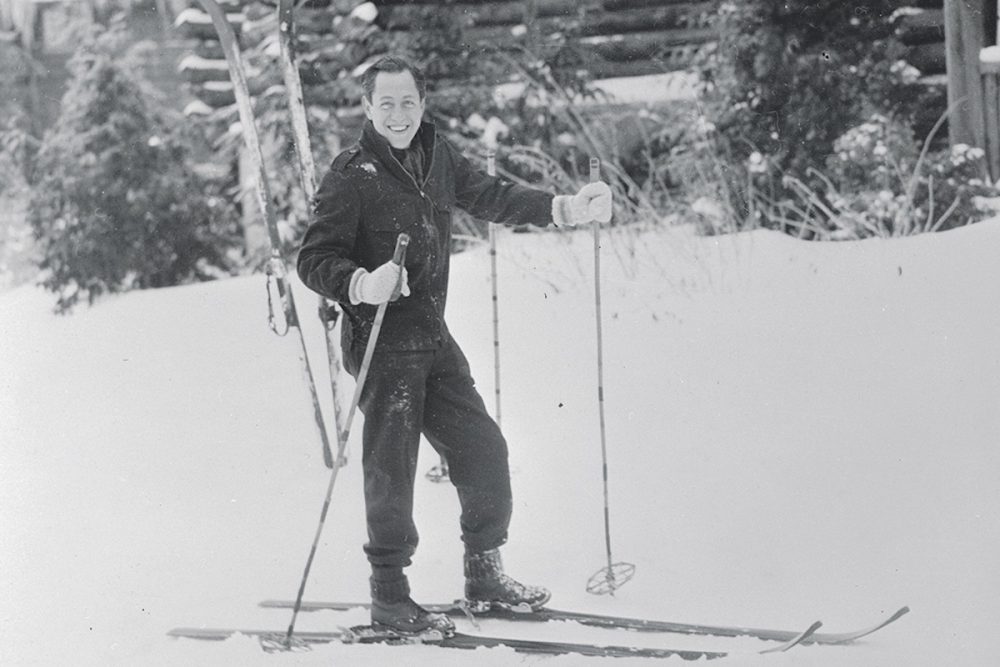 Snowmass Village, Colorado
Aspen, with its exhilarating cocktail of incredible powder days and high-fashion glamour earns the reputation as Colorado's most happening spot. But nine miles down the road at Snowmass Village, the stylish elite who prefer to be out of the spotlight gather. Designed to emulate the ski villages of the Alps, Snowmass Village masterminded by former Olympic ski racer Bill Jans has harboured a close community for over 50 years. Even with its $600 million development that features a Base Village, ice skating rink and boutique hotel, the beauty of it is that you'll hardly see a crowded slope. For on-piste dining it is hard to trump Snowmass Village. Set at 10,620 feet, Sam's restaurant channels the Dolomites with homemade Italian dishes and Negronis.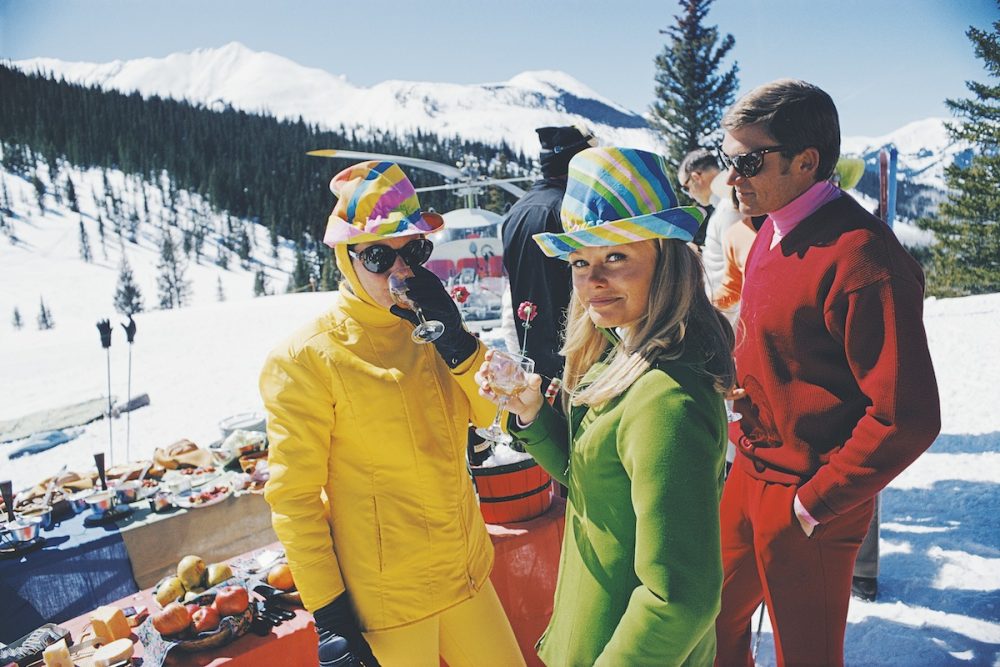 Sugarbush Resort, Vermont
The good news for anyone pondering a visit to the majestic scenery of Sugarbush is that the mountains have been recently hit with 19 inches of fresh powder. Vermont is home to many iconic winter resorts, but there's a reason Slim Aarons used to lurk in the grounds of Sugarbush with his Leica camera. Soon after it opened on Christmas Day in 1958, the resort attracted throngs of New York's glitterati. Nan Kempner, Robin Butler and their socialite friends were regularly snapped schussing down pistes and frolicking at its hedonistic après-ski haunts. The slopes of Sugarbush sprawl across two separate-but-connected ski areas—Lincoln Peak and Mount Ellen, the latter home to some of the East's best ski-lodge bars—and there are trails for every ability and sensibility. Recently acquired by Alterra Mountain Co., so far Sugarbush is perceived to have retained most of its original feel. And for real ale lovers who like to ski, the Castlerock Pub remains an iconic stop.