Skål of Thought
Mads Mikkelsen's C.V. is peppered with Danish language films and high-end Hollywood blockbusters. To absorb the full gamut of his abundant talent, though, we should immerse ourselves in the thinking-man's fare he continues to make in his native land — starting with the sozzled, Oscar-winning masterpiece Another Round.
Donnie Darko, Groundhog Day, Run Lola Run... There's no shortage of movies that hinge on the quantum-mechanical theory illustrated by Erwin Schrödinger and his hypothetical cat. Without Einstein's general theory of relativity, Interstellar could have been — literally — an infinitely longer film. But it seems unlikely that Norwegian psychiatrist Finn Skårderud's mischievous conjecture — he hypothesised that humans have an alcohol deficit in their blood, and should increase their intake to up their game — would become the basis for an Oscar winner. In Another Round, a comedy-drama directed by Thomas Vinterberg (the man behind the eternally brilliant Festen), Mads Mikkelsen's character, Martin — an unhappily married middle-aged man suffering debilitating ennui in his job as a history teacher — and three colleagues decide, over a dinner celebration, to find out whether Skårderud's premise carries any weight.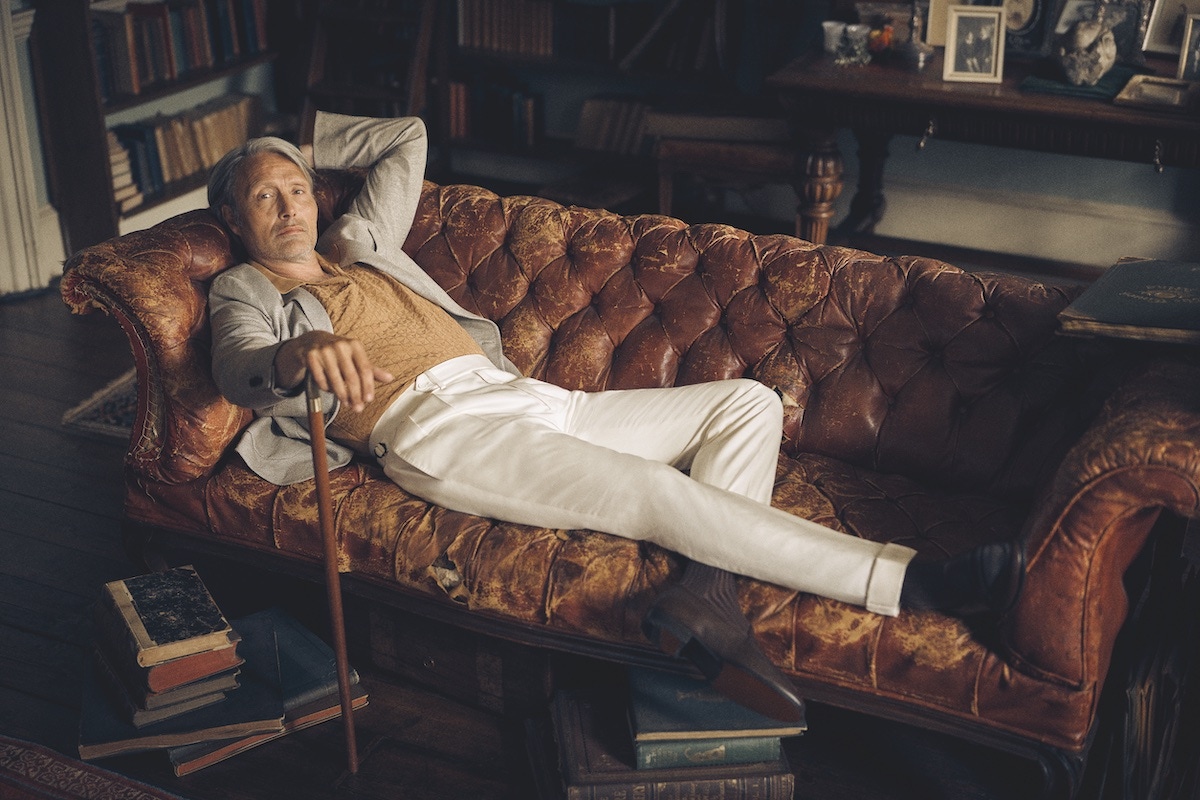 If you haven't seen it, expect neither The Hangover in Danish or a treatise on the perils of booze in the vein of Leaving Las Vegas, Crazy Heart or 28 Days. Another Round is, pointedly, a conversation about alcohol rather than a lecture or a celebration. "Thomas and Tobias [Lindholm], his co-writer, never wanted to be moralistic about the subject," says Mikkelsen, 55, speaking (and smoking, prolifically) via Zoom from a terrace outside the house in Mallorca he shares with his wife of more than 20 years, Hanne Jacobsen. "There have been quite a few fantastic films about the dangers of drinking, but that was not the path we wanted to go down. We wanted to raise a little flag on the idea that drinking has been around for however many years and has been used for tremendous, fantastic things."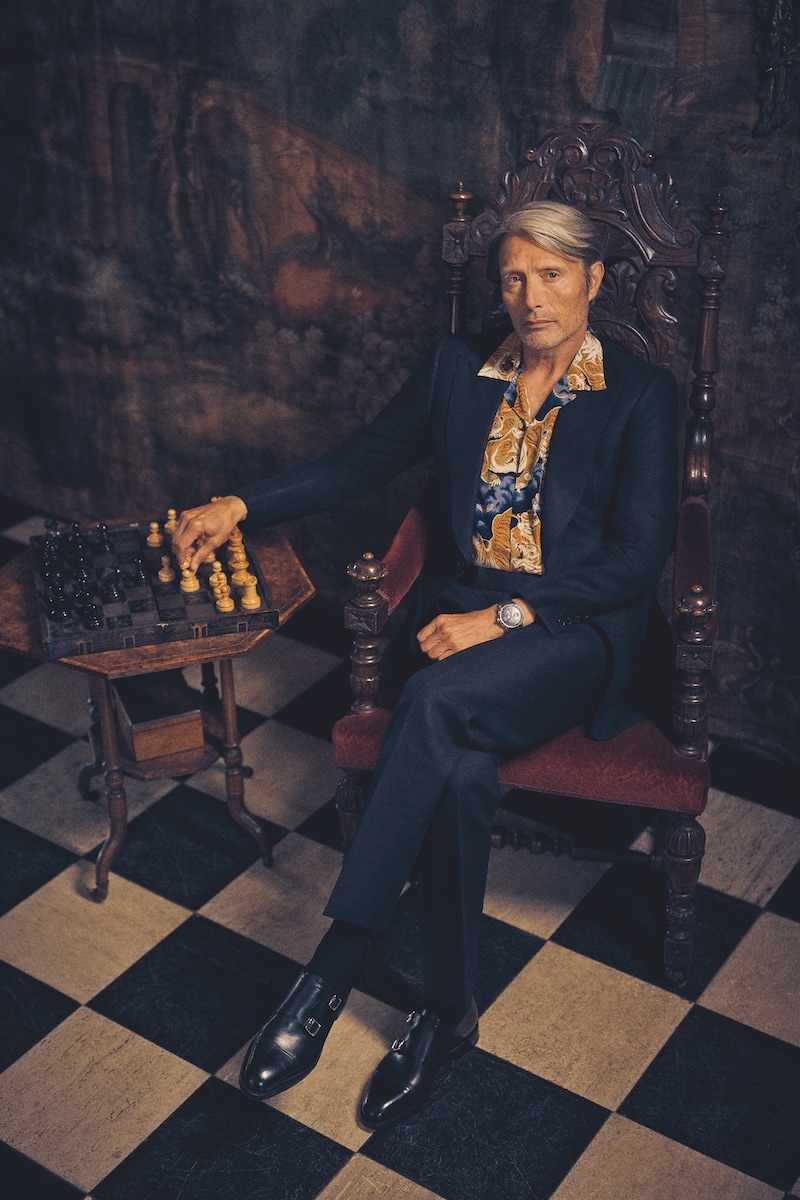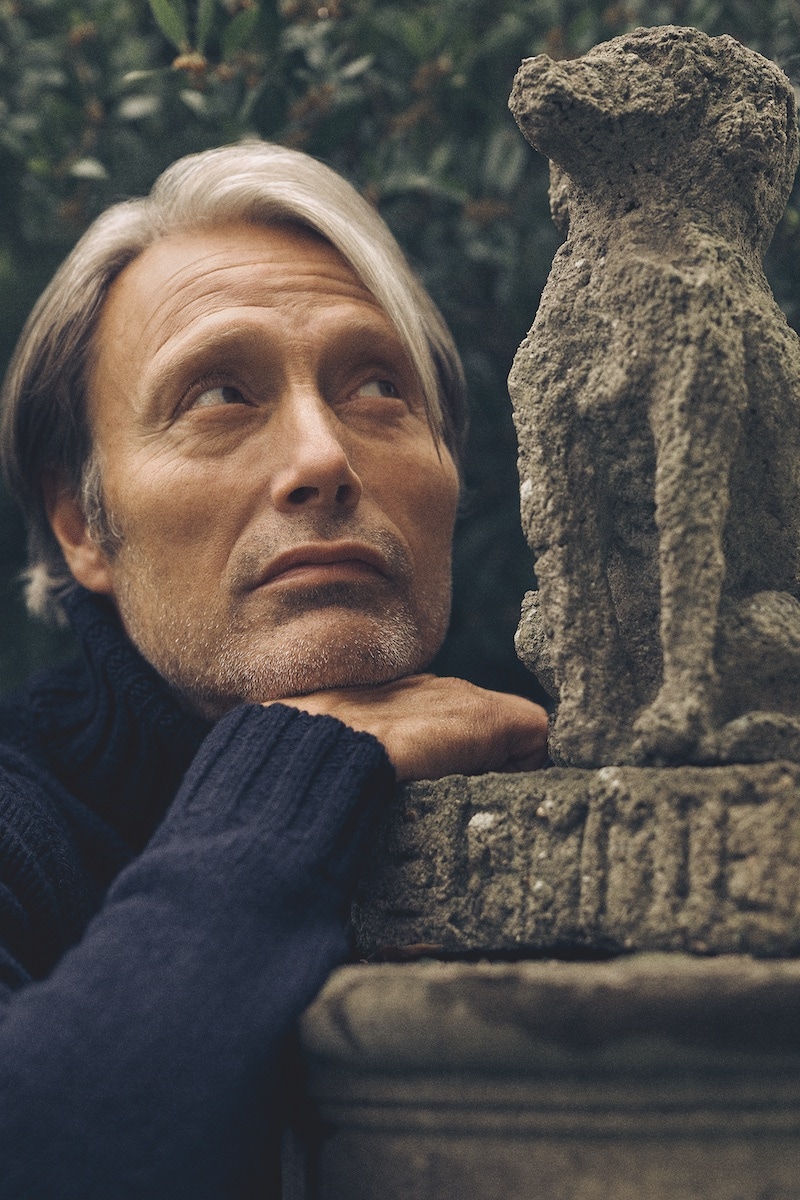 So what are Mikkelsen's thoughts on Skårderud's proposition? In vino veritas has been with us since Pliny the Elder, but in vino facultas? Several studies have suggested that mild alcohol intoxication can enhance creative cognition, and Ernest Hemingway, Vincent van Gogh and Frank Sinatra are just three notables whose only beef with their findings would be the word 'mild'. "Everybody knows that you hit a certain zone after a couple of beers," Mikkelsen says. "Whether it's with your dialogue with friends, or with your spouse, or playing pool, whatever it is, there is a magic zone right there. [Skårderud's] theory is absolutely 100 per cent right. The problem with the theory is, obviously, it is very difficult to control. If you can enter the magic zone without drinking — that's the goal of life."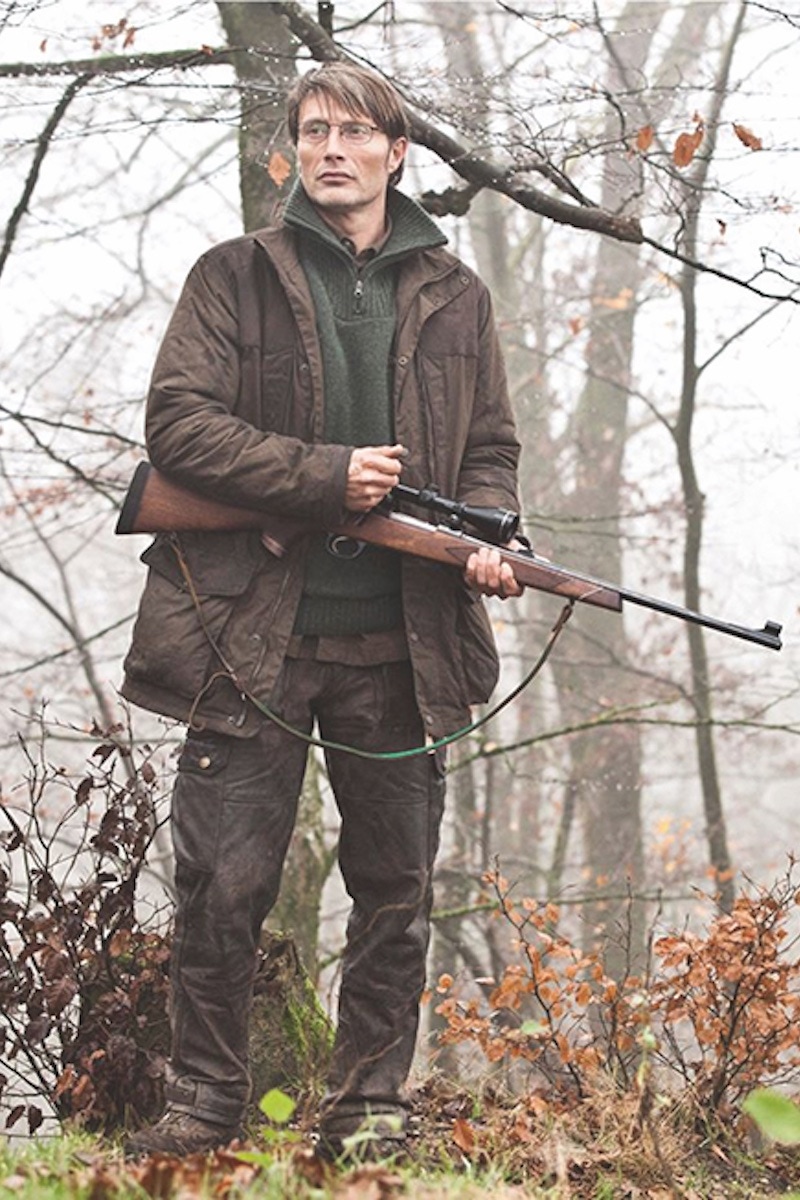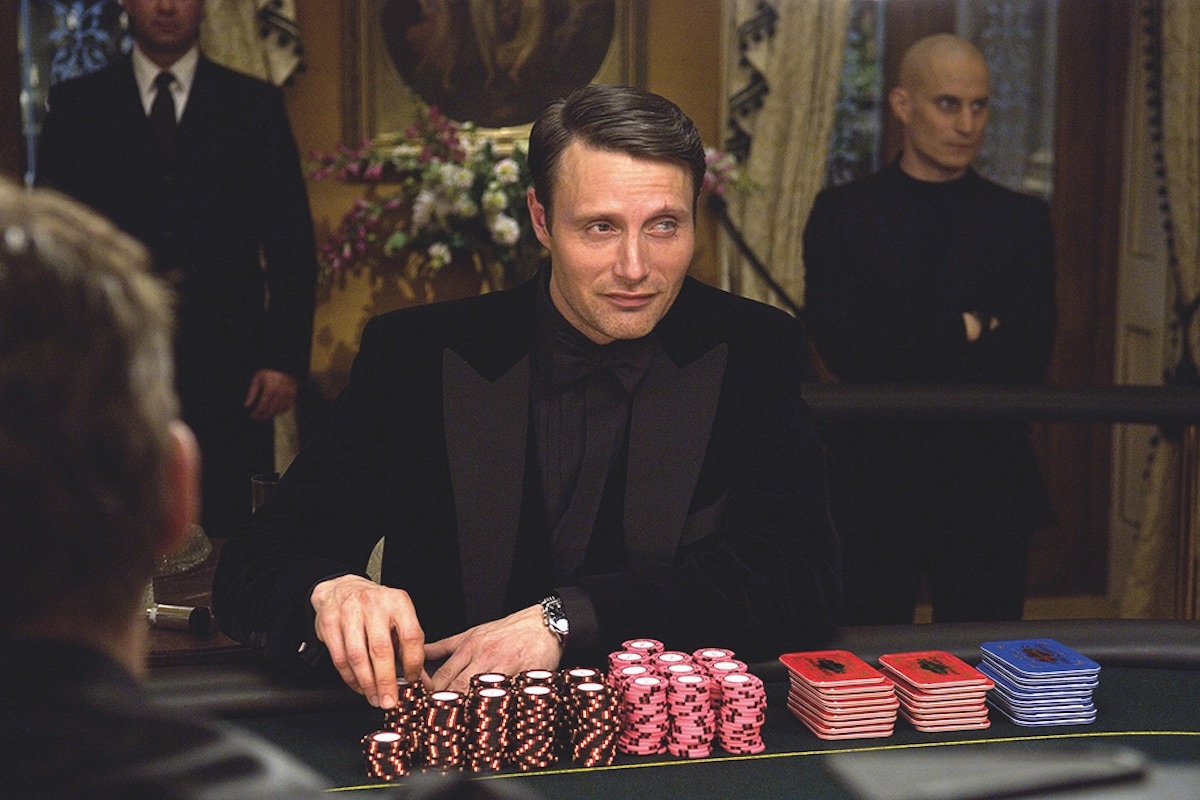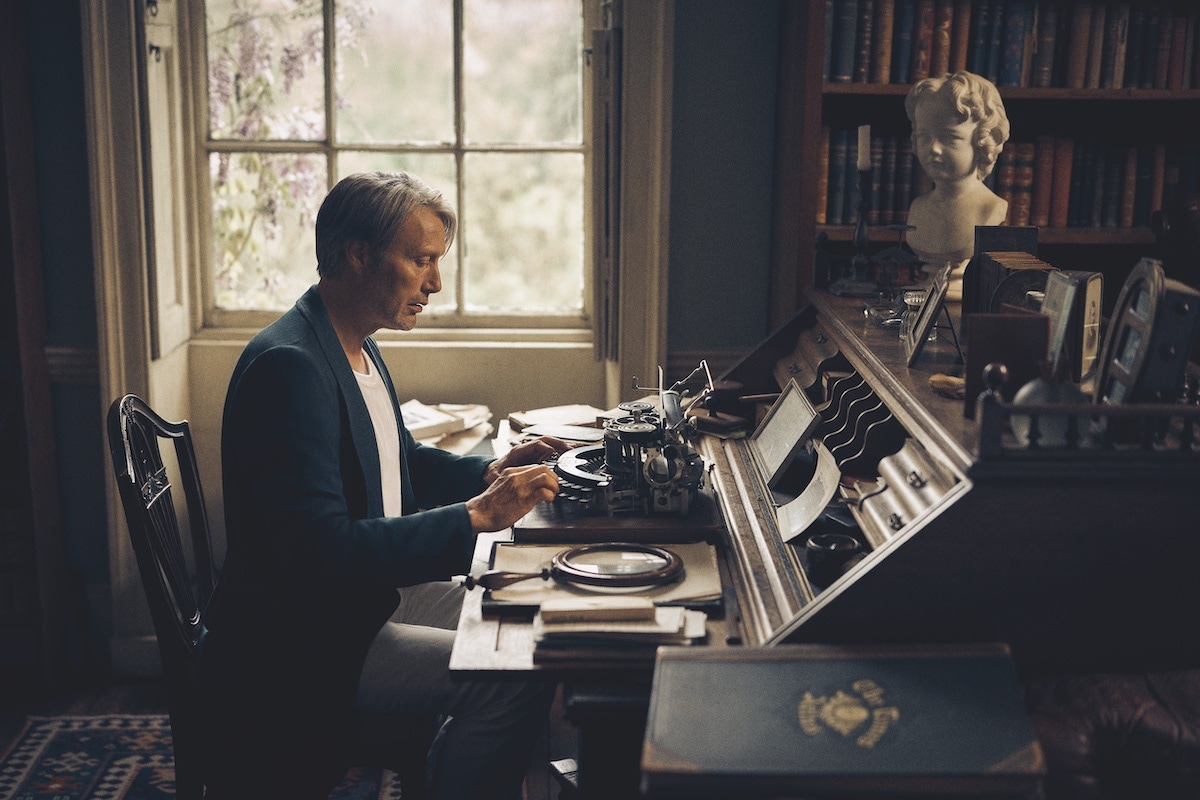 The Danish title of the movie — which comes out in the U.K. on July 2, having hit American and Danish screens in early December and late September respectively — is
Druk
. The word doesn't have a direct translation in English, although 'binge drinking' gets close. "It's the action of drinking heavily but it's not just having a good time, it's not about a night out, it's just going for it," Mikkelsen says. "Somehow, I do like the English title better — 'another round' does cover a lot more ground than 'binge drinking'. It rings bells about getting another round of life, another round of love, as well as another round of beer."
If you haven't yet managed to peruse the contents of Issue 76 of The Rake, here is a sneak preview in the video below.
Video by Marcus Ebanks
With special thanks to Airspace Locations Fashion Direction: Grace Gilfeather Fashion Assistant: Veronica Perez Photographer's Assistant: Kane Hulse Videographer: Mars Washington Grooming: Ciona Johnson-King Read the full Mads Mikkelsen interview in Issue 76 of
The Rake
- on newsstands now. Available to buy immediately now on TheRake.com as
single issue
,
12 month subscription
or
24 month subscription.
Subscribers, please allow up to 3 weeks to receive your magazine.