St Andrew's Day Edit
St Andrew's Day has arrived and millions of people connected to Scotland will be celebrating today to honour the patron saint of Scotland. Here we curate a Scottish themed edit to commemorate the day.
Celebrated on the 30th November every year, St Andrew's Day is Scotland's national day, and bank holiday. Like the Negroni and Prince of Wales check, the precise origins of how St. Andrew became Scotland's patron saint remain a little vague. A fisherman from Galilee and one of the disciples of Jesus, it is thought that due to his status as the brother of Saint Peter, a leader of the early Christian church, he was deemed a fitting national symbol. Traditionally, Scots also claimed that they were descended from the Scythians who lived on the shores of the Black Sea in what is now Romania and Bulgaria and were converted by Saint Andrew. Despite the fact that little is known of the man himself, St. Andrew has been pivotal in shaping not only Scottish society but the communities of numerous other countries around the world. Not everyone knows that he is also the patron saint of Romania, Greece, Russia, Barbados and more. Typical St Andrew's Day celebrations feature plenty of food, drink, music and dancing. It might include a special type of party called ceilidh – pronounced "kay-lee" - where people do Scottish country dancing. This is most prevalent in St. Andrews town, where festivities can often last an entire week. Naturally Edinburgh becomes a hub of cheer, but it's not just in Scotland that people commemorate the occasion. Last weekend, in anticiptaion of today, the Caledonian Club, London, rolled out their red tartan carpet to welcome guests for a St. Andrew's dinner, whilst the celebrations in Barbados are particularly poignant. This year's St Andrew's Day in the Caribbean island is doubly important in that it marks the removal of the Queen as head of state and the island becoming a republic, but still within the Commonwealth. Prince Charles is currently in Barbados formalising the republic. However, the signature features of Scottish culture such as whisky and tartan are embraced and celebrated worldwide, hence their comprehensive inclusion by a myriad of non-Scottish luxury brands.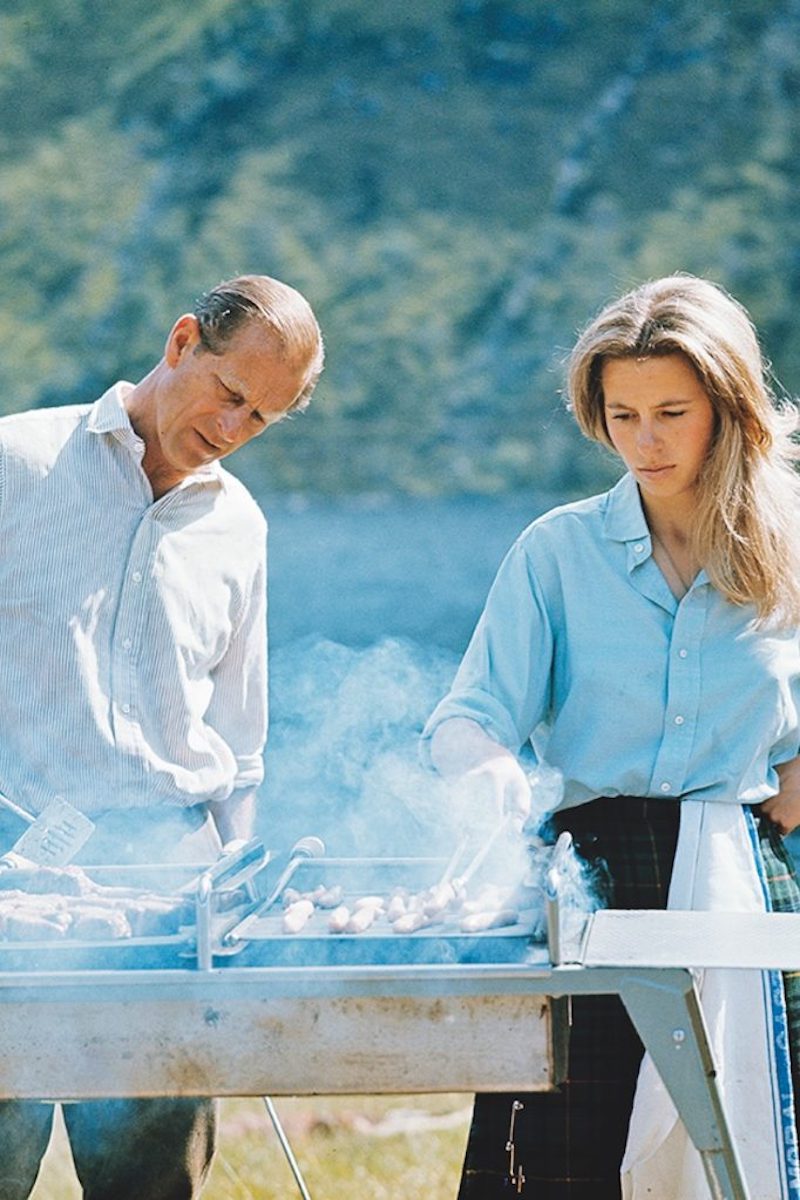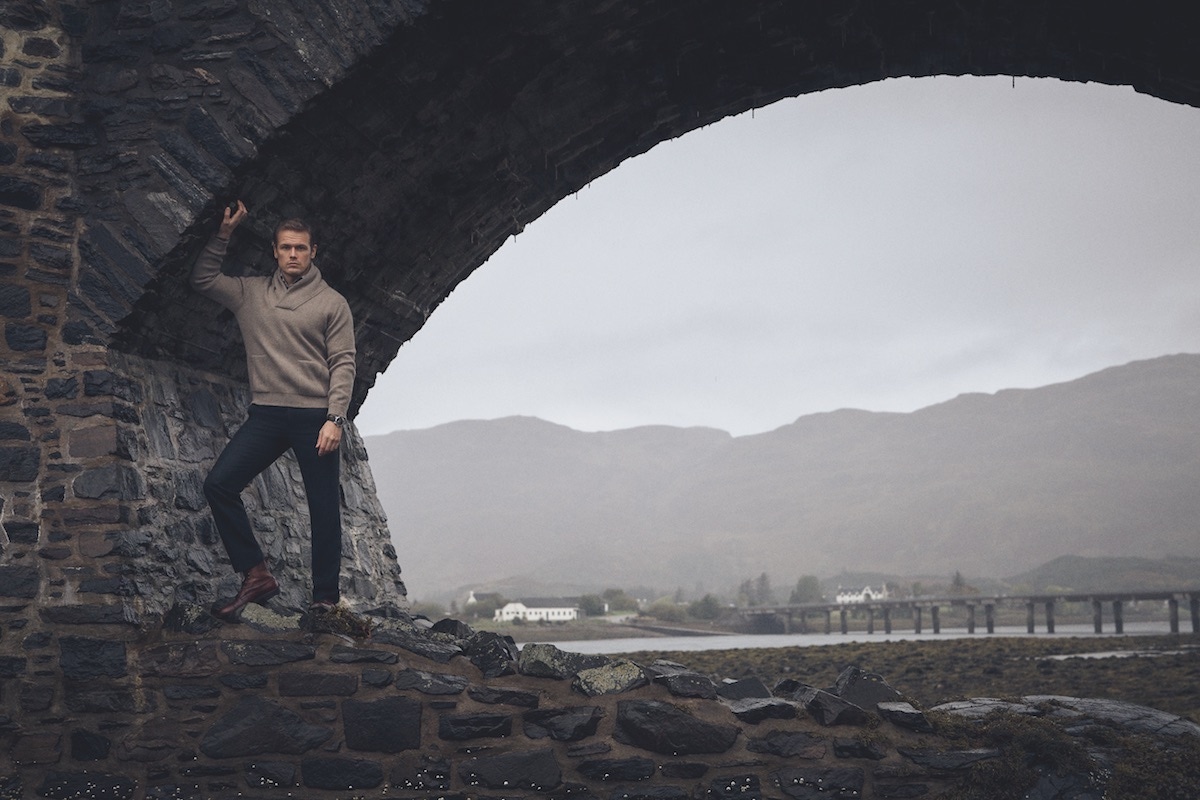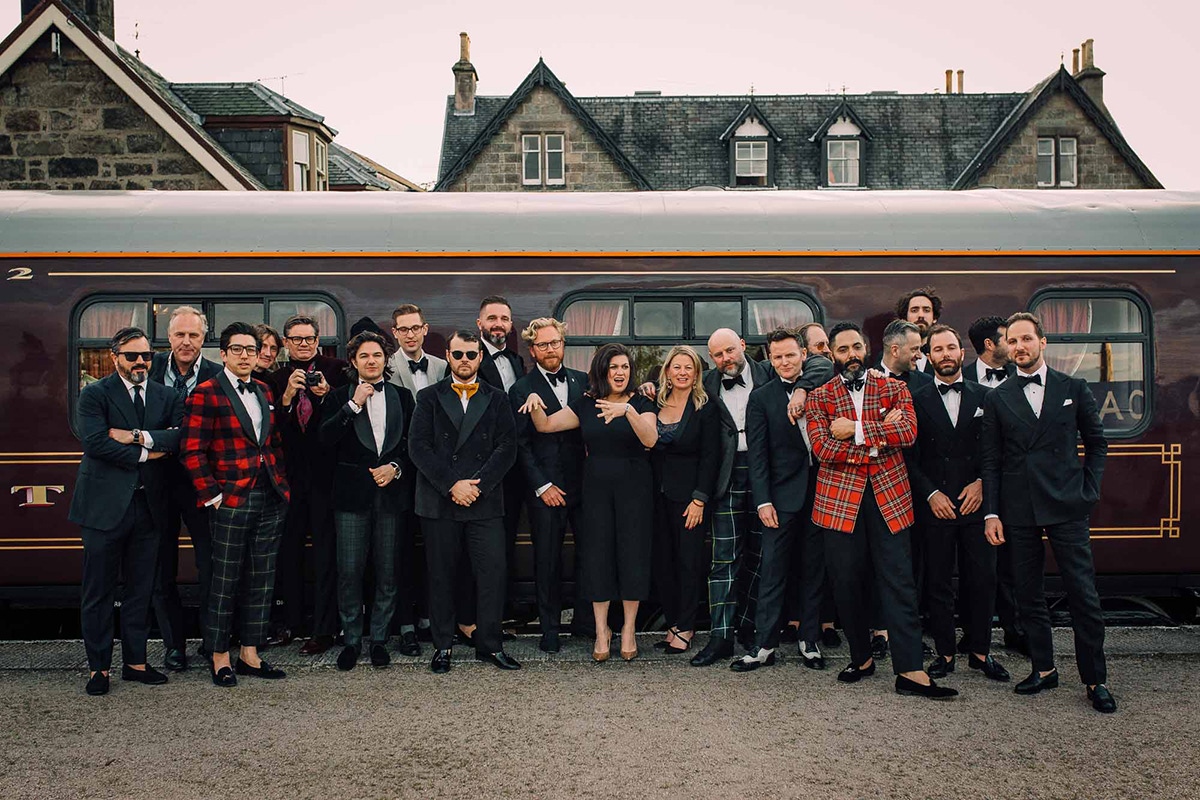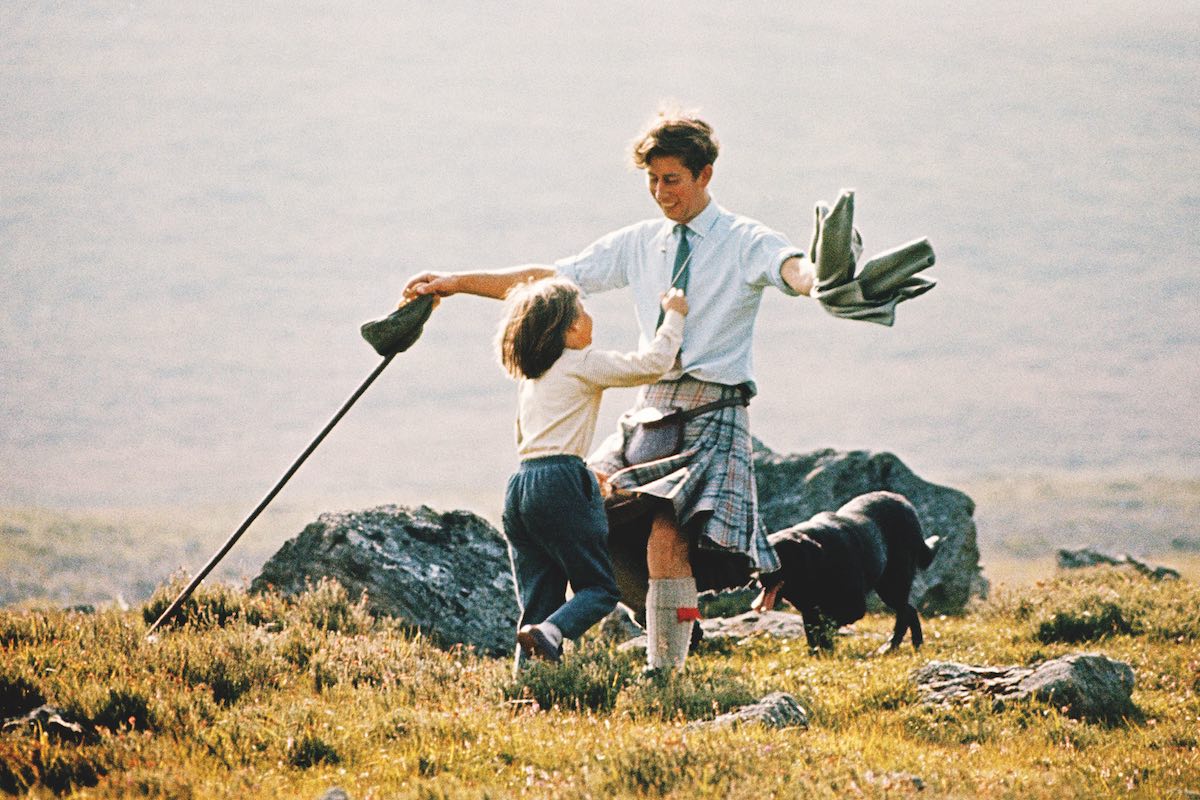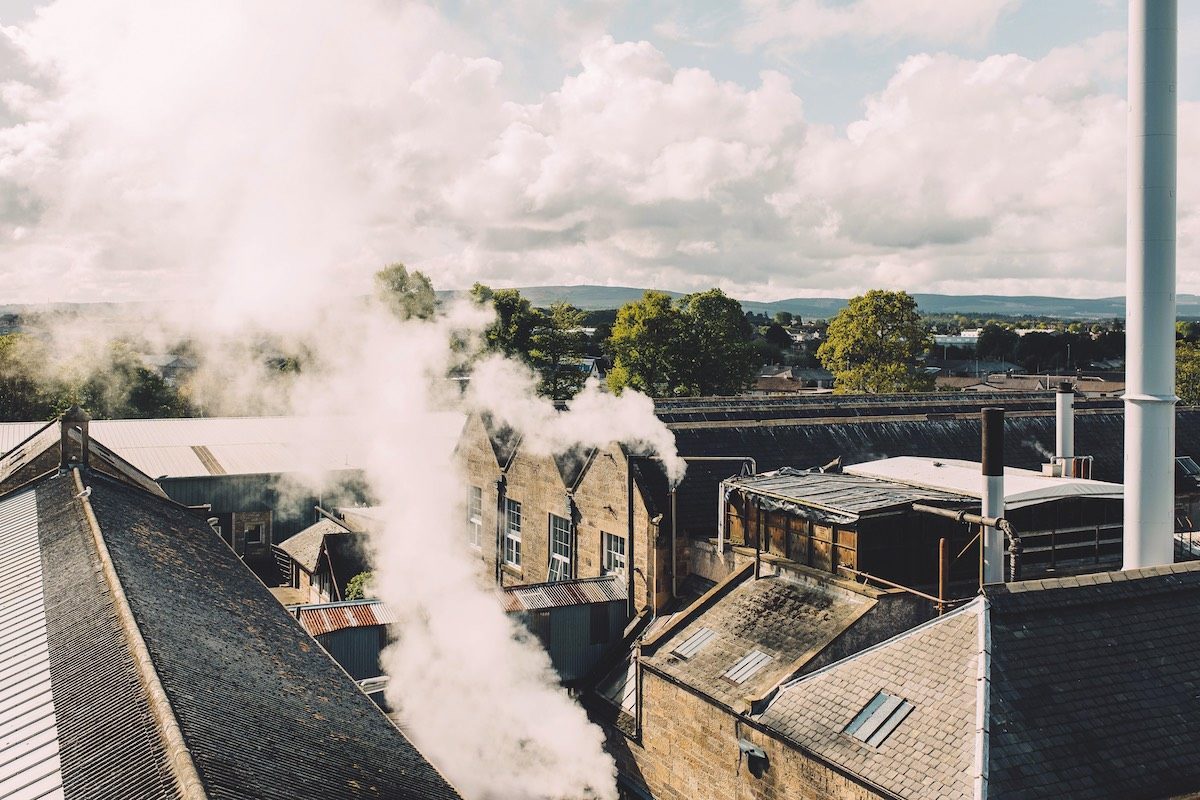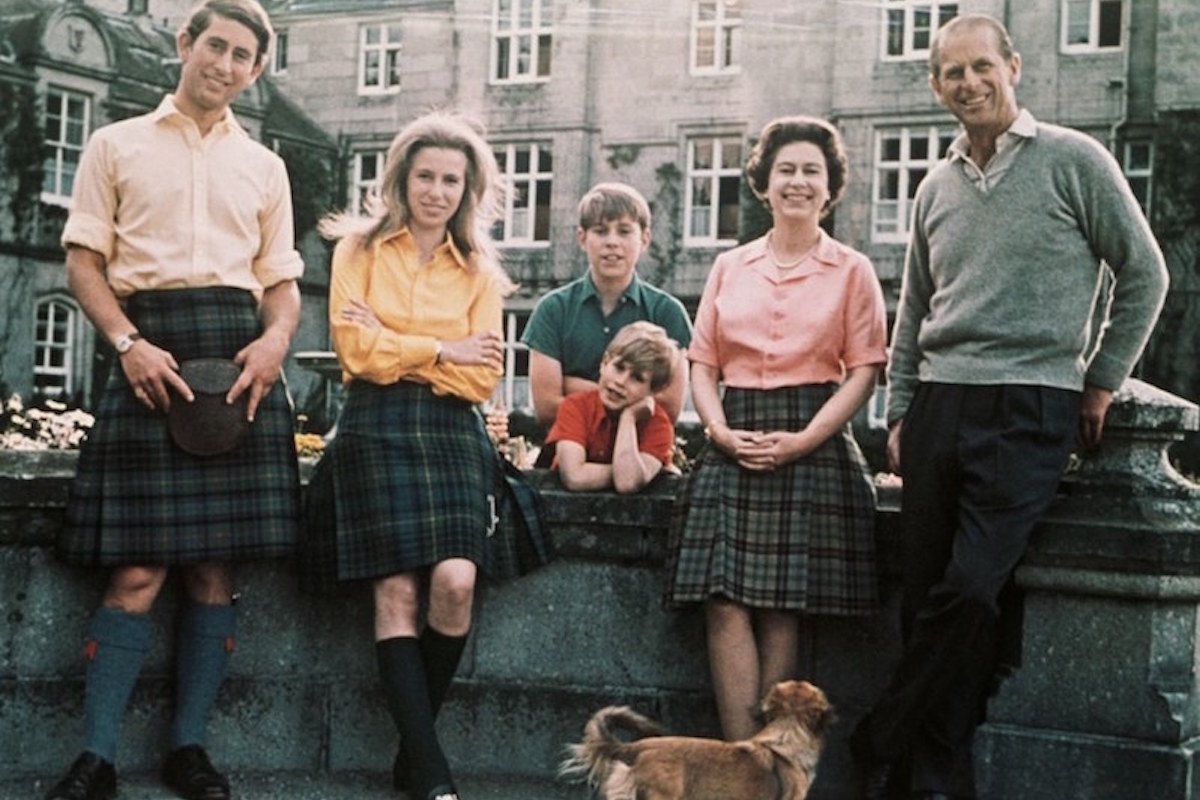 Tartan Trousers
From the Scottish Highlands to the streets, tartan has reinvented itself as a contemporary, cool and versatile pattern which takes its heritage in its stride. The styling possibilities of tartan have been flung wide-open again by classic-cut trouser specialist Kit Blake. Rendered in a 11oz worsted wool from Dugdale Bros & Co in England (as all the best tartans are), the brand's striking green Brown Watch tartan trousers in the Aleksandar style are a comfortable weight to be worn year-round. Their seductively vibrant blue Plum Watch tartan trouser comprises the same attributes. Known for their bold approach to menswear, the tartan trousers from New & Lingwood are also a fine investment.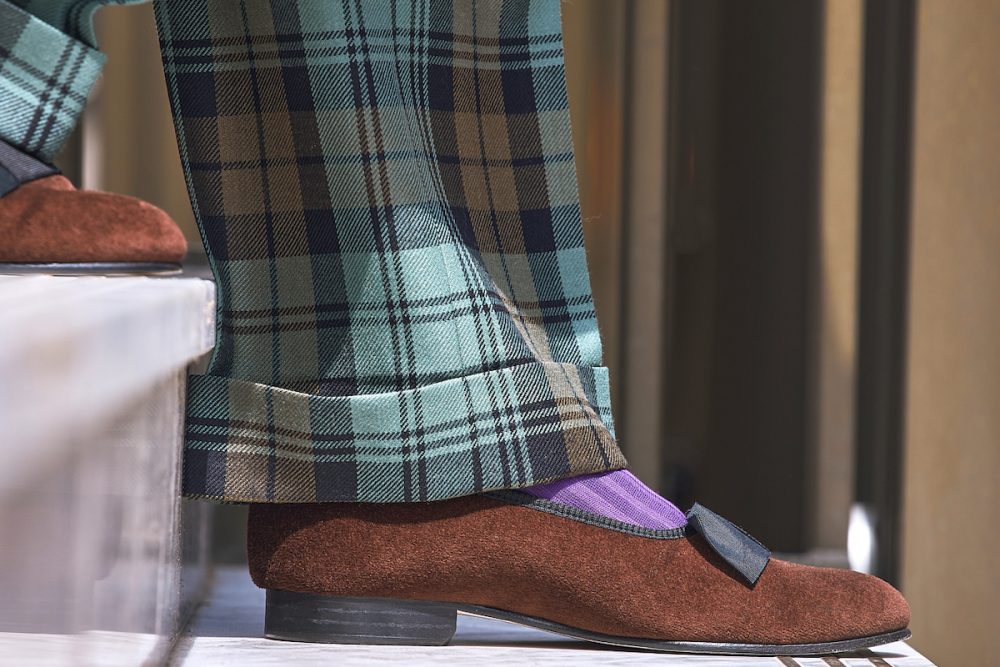 Tartan Jackets
A high-quality tailored jacket in tartan can be a real statement piece. What makes tartan so special and unique is that the pattern can be so freely embraced by a range of subcultures to empower identification. It works in most dimensions, in this case with B Corner's jackets – at the zenith of classic menswear.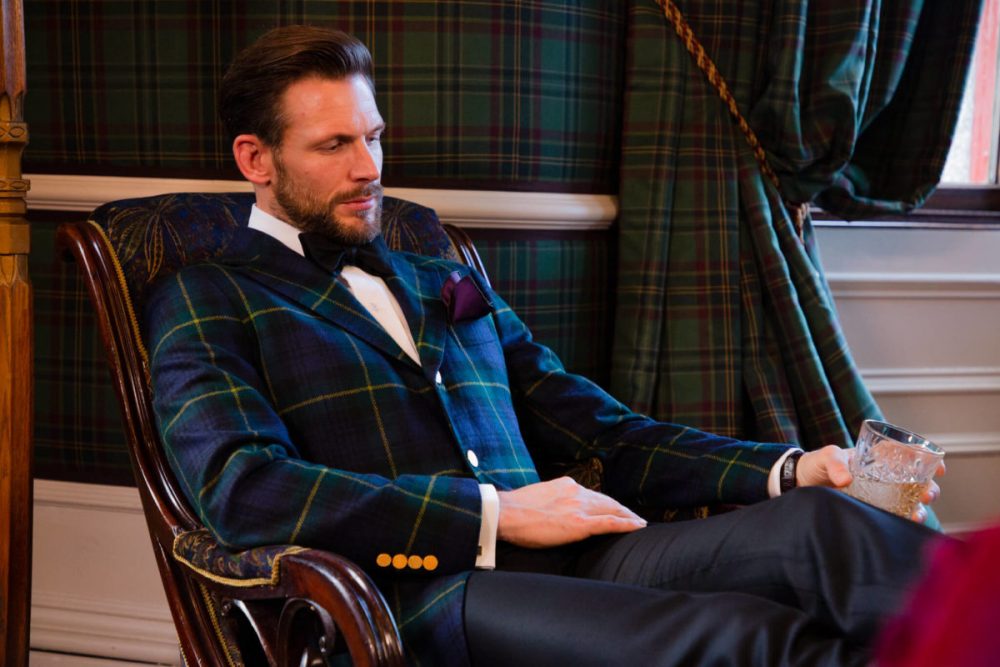 Whisky
With a history stretching back as far as the 11th century, Scottish whisky – also known as 'Scotch' – is an important and iconic part of Scottish identity.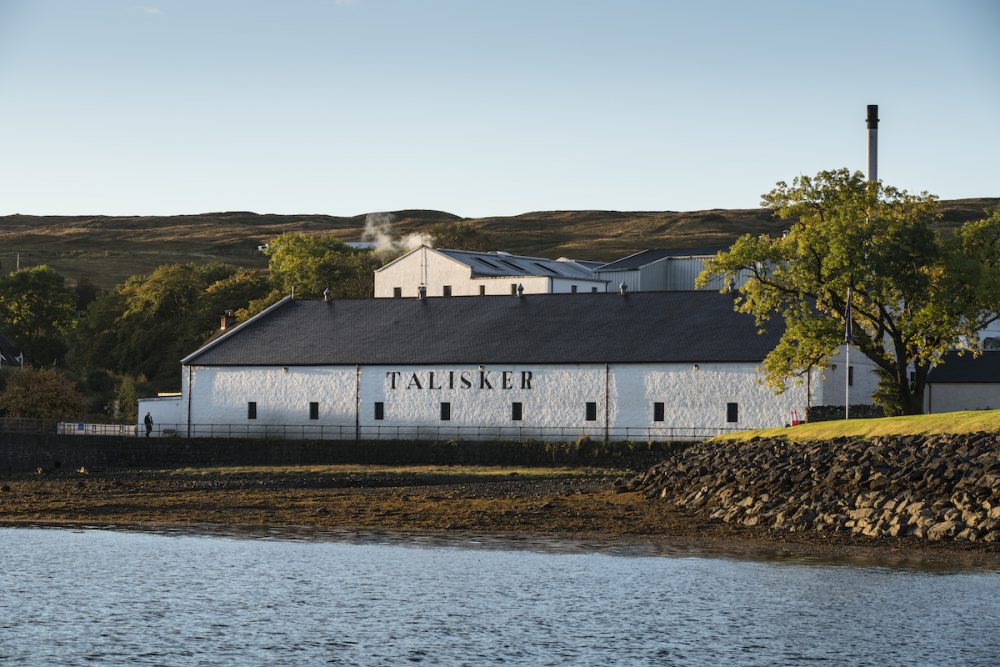 Tartan Shirts
Despite having a Scottish name, punk pioneer Malcolm McLaren was born in Stoke Newington, London. Nevertheless, no one has played such a crucial role in elevating tartan. He was often seen in a casual tartan shirt, striped flat-fronted trousers and black overcoat.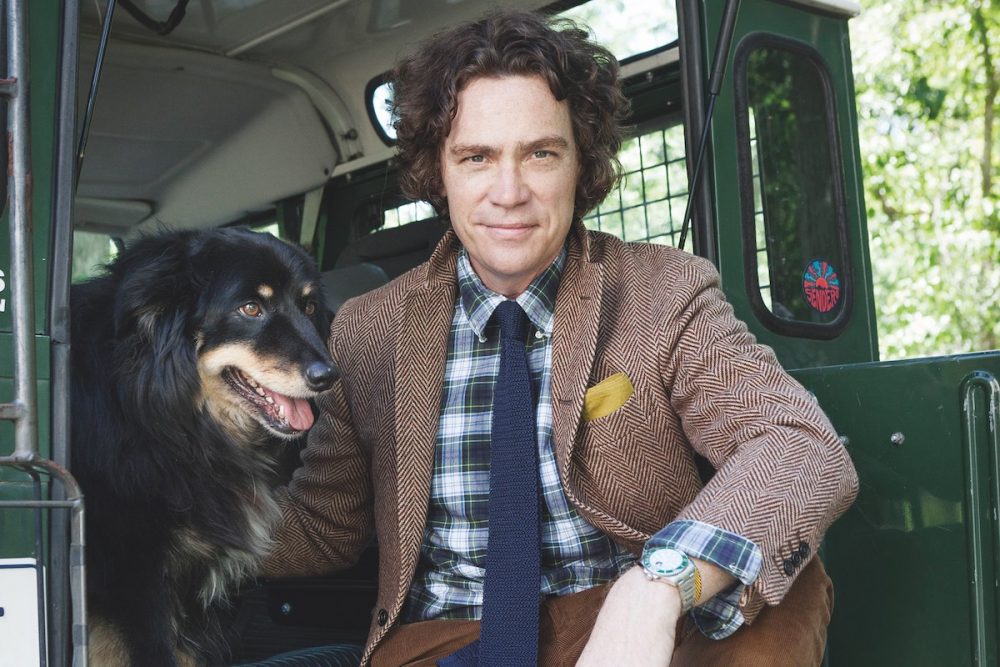 Scottish Tweed
Home to world-renowned mills, Scottish Tweed has its place in nearly every man's wardrobe.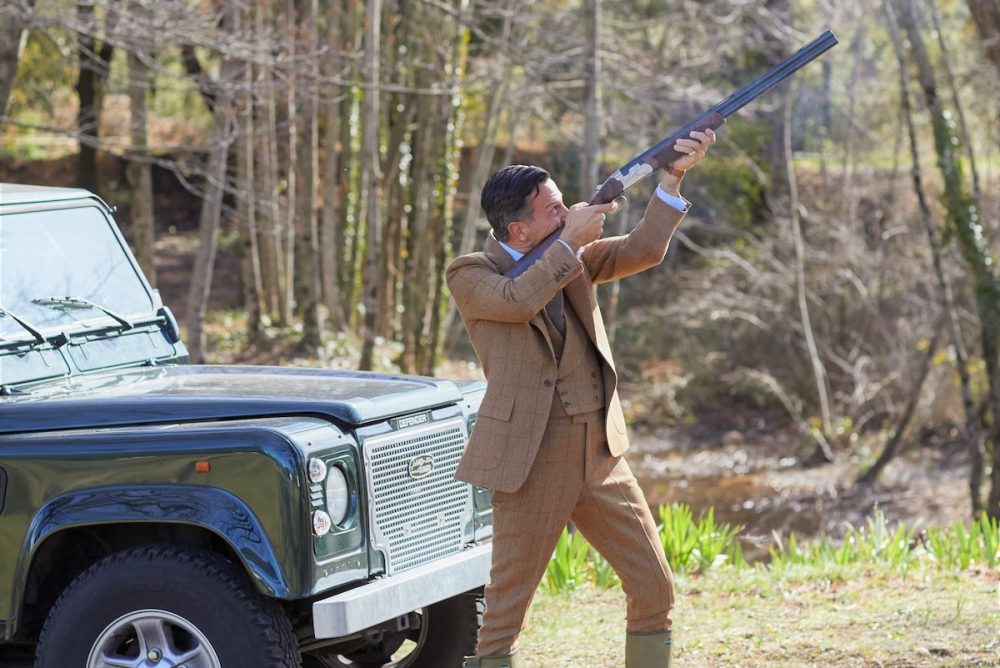 Tartan Scarves
One of the most ubiquitous items in a man's wardrobe, the Black Watch tartan scarf in 100% cashmere is a classic.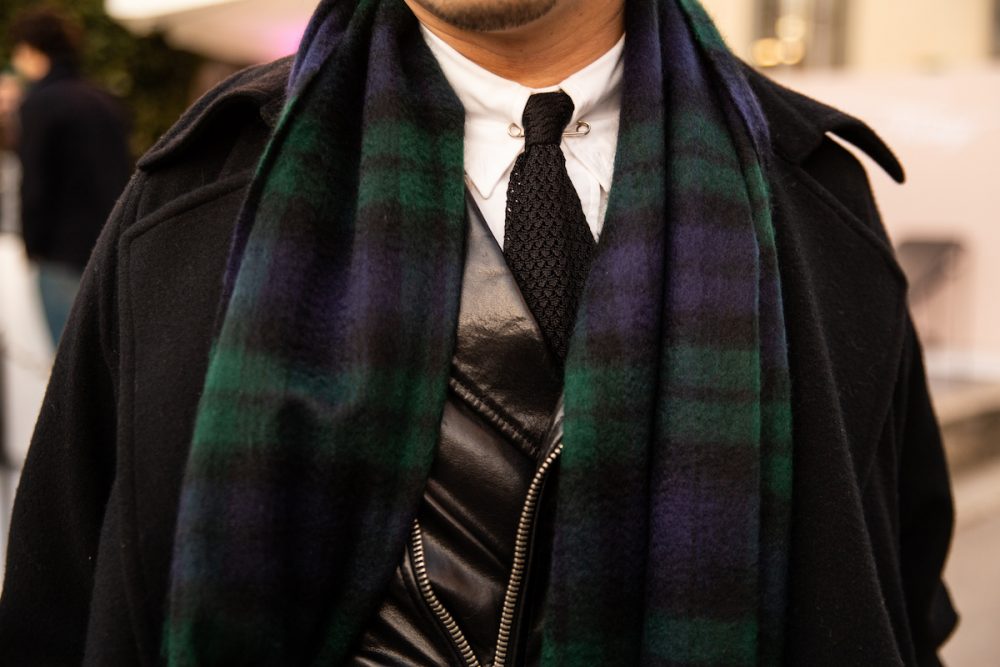 Scottish Cashmere
Again, it is the Scottish mills that are responsible for a considerable amount of cashmere sold in upscale shopping districts. Distinguished high-fashion houses have long relied upon their special fibre.