St David's Day: Wales' most famous sons
Every year, on March 1 Wales unites to commemorate St David's Day. To join in with celebrating Welsh culture we put three rakish Welsh-born figures in the spotlight.
Separated by their allegiances at Twickenham Stadium on the weekend – the Duke of Cambridge as patron of the Welsh Rugby Union – and the Duchess of Cambridge as patron of the Rugby Football Union – today, they put aside sporting rivalry – to celebrate St David's Day. St David's Day falls each year on March 1, and while the duke and duchess will take the opportunity to celebrate Welsh culture with a visit to the small valley town of Blaenavon, proud Welshman in all corners of the globe will be honouring the patron saint of Wales. Born in Caerfai in Pembrokeshire to Sant, a prince of Cardigan, and St Non, the daughter of a chieftain in around 500 AD, he was recognised as national patron saint in the 12
th
century – at the height of Welsh resistance against the Normans. Like other patron saints his life remains a little vague, except his gift in performing miracles; his most famous being when he was preaching to a large crowd at Synod of Brefi and raised the ground beneath him into a hill so a sermon could be heard by all. To mark St David's Day, people often wear a daffodil, the flower of Wales, or a leek, St David's personal symbol. Welsh regiments in the British army even eat raw leeks to commemorate St David. Typical celebrations also feature traditional dishes consisting of Welsh rarebit and Glamorgan sausages. Traditional Welsh costumes are encouraged. Girls wear a petticoat and overcoat, made of Welsh flannel, and a tall hat, worn over a frilled bonnet. Boys wear a white shirt, a Welsh flannel waistcoat, black trousers, long wool socks and black shoes. Written by Evan James and his son, James James in 1856, the Welsh national anthem 'Land of my Fathers' has powerful resonance with Welsh-born people, some of whom have gone onto become literary giants and Hollywood movie stars, thus becoming Wales' most famous sons.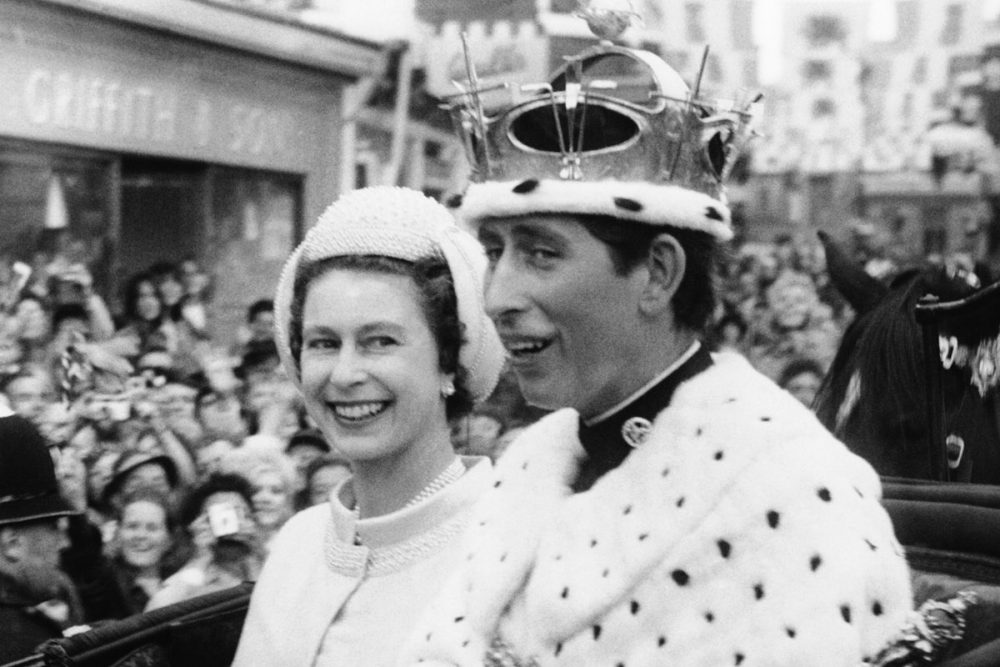 Dylan Thomas
Born in Swansea in 1914, Dylan Thomas became famous for his acutely lyrical and emotional poetry, as well as his turbulent personal life. He was the first poet to become magnified by celebrity – even described as a Rock 'n' Roll poet. "Dylan Thomas's voice has added a new dimension to literary history,"
The New York Times
raved when he launched a US reading tour in 1950. His last acts of tragedy happened to play out in Manhattan, but the wordsmith remains one of Wales' most talented and famous sons.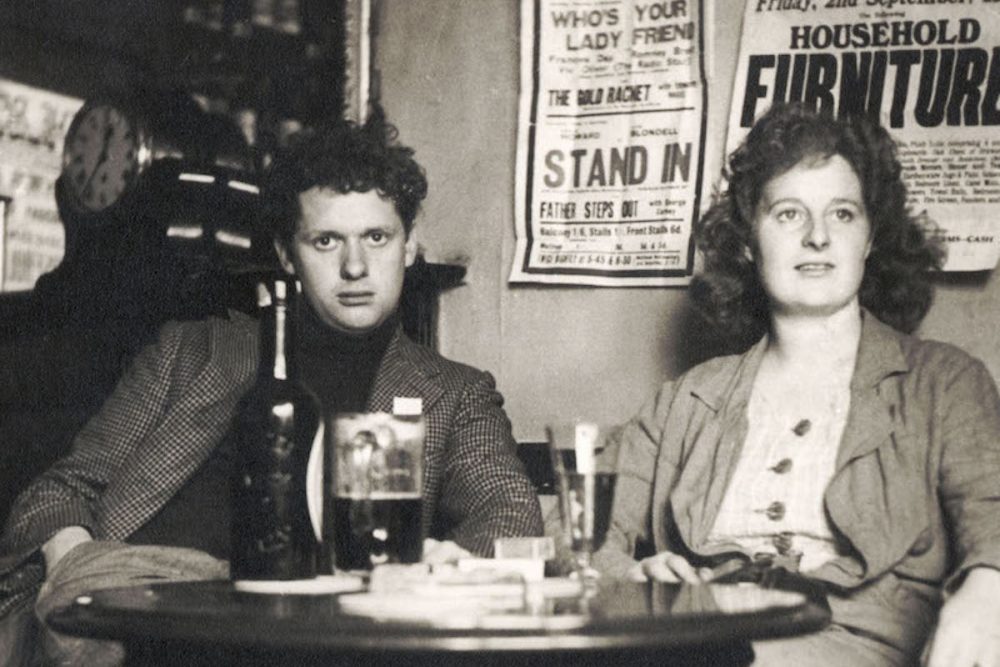 Richard Burton
Noted for his mellifluous baritone voice, his reading of "Under Milk Wood" by Welsh poet and friend Dylan Thomas stands out as an iconic piece of Welsh culture. Born in Pontrhydyfen, to a coal miner – he ended up being one of the highest paid actors during the Golden Age of Hollywood. He made over 40 movies ranging from classics such as
Who's Afraid of Virginia Woolf
,
The Spy Who Came in From the Cold
and
Becket –
to multi-million blockbusters such as
Cleopatra
. Apart from his remarkable acting skills he was also defined by his rakish personal life. He married Elizabeth Taylor twice consecutively and had three other marriages. He was a renowned womanizer, and like many other Hollywood contemporaries his bouts with the bottle were legendary. On the subject of drink in a unique interview with Michael Parkinson he was asked: "Do you accept the Welsh have a headlong rush towards the edge." "Yes, I think that the Celts like precipices, we go towards them and usually withdraw."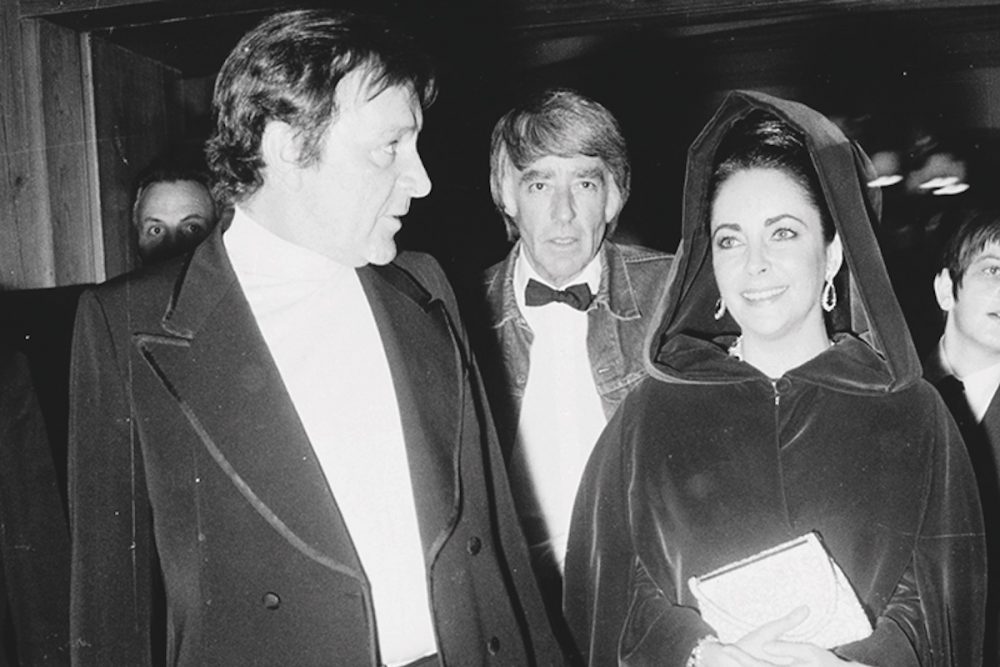 Sir Anthony Hopkins
When Sir Anthony Hopkins picked up his Best Actor Oscar last year, he wasn't present in the Dolby Theatre in Hollywood. Instead he delivered his acceptance speech from Wales. The actor became the oldest ever recipient of the Best Actor Oscar for his portrayal of an ageing man struggling with memory loss in
The Father
, and it is Sir Anthony's second Oscar, coming 29 years after he won best actor in 1992 for
The Silence of The Lambs
. He was born in a suburb of Port Talbot in 1937, and is an alumnus of the Royal Welsh College of Music & Drama in Cardiff. Like his fellow Celts Burton and Thomas, he battled alcoholism. Sober since 1975, his longevity and achievements in the acting world are extraordinary. Equally heralded are his philanthropic commitments. He once donated £1 million towards the £3 million needed to aid the National Trust's efforts in purchasing parts of Snowdon in Wales.