St Patrick's Day: Rakish Irish Thespians
Every year, on March 17, people in all corners of the globe commemorate St Patrick's Day. To join in with celebrating Irish culture we put three rakish Irish actors in the spotlight.
Falling on March 17 each year, the Irish have celebrated St Patrick's Day for more than 1,000 years. Officially entering the Catholic Church calendar in the 1600s, today, the scale of revelry eclipses that of any other commemoration of a patron saint. Born Maewyn Succat around the year of 385 AD, St Patrick's exact birthplace is unknown. Yet it is believed he was born into a wealthy Romano-British family, and according to the Declaration he was kidnapped aged 16 by pirates and taken to Ireland as a slave. Held captive for six years, it is during this isolation period that he grew closer to spirituality and prayer. After a "voice" told him it was time to leave Ireland, he first sailed to Britain, then onto Gaul to continue religious study under Germanus, the bishop of Auxerre. Returning to Ireland as a Christian missionary, he converted thousands of people to Christianity, where legend has it he used the three-leaf shamrock on his mission to explain the Holy Trinity. Another noteworthy story ingrained in folklore includes him banishing snakes from Ireland to help remove evil. Leaving an established church, and an island of Christians, Patrick's spiritual path has enamoured not only Irish nationals, but people in all corners of the globe. Not everyone knows that St Patrick is also the patron saint of Nigeria and Montserrat. A public holiday in Montserrat, the Caribbean island honours St Patrick with a 10-day festival. Outside of Ireland, other major celebrations include the "I Love Ireland" festival in Tokyo. And in the US, 150,000 people join a parade in New York, whilst in Chicago the river has traditionally been dyed green. But, with it being a bank holiday in Ireland, the country becomes a utopia of green, with Dublin being the epicentre of the wildest celebrations that are set to last right through to the end of the weekend. Historically called the "Feast of St Patrick", the day usually begins with families attending church, before celebrating with a feast of bacon and cabbage. Parnell Square in Dublin, is the location for the country's biggest parade, whilst the 13 million pints of Guinness poured on the day is an example of the unremitting drinking that happens, with many pint glasses being raised to toast St Patrick's Day including: "Sláinte mhaith", meaning "good health" in Irish Gaelic.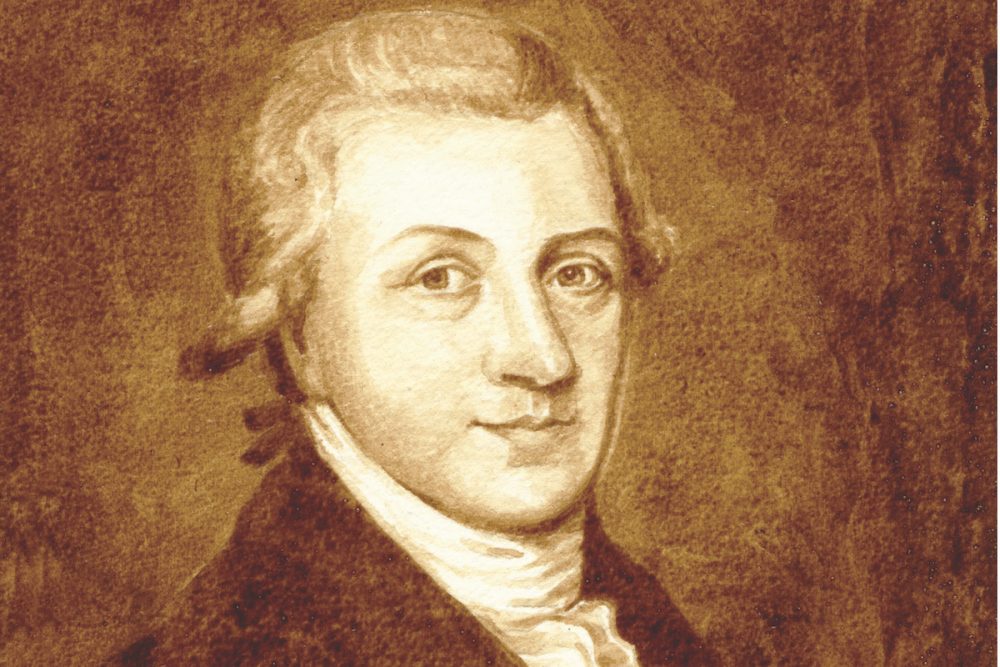 Pierce Brosnan
Born in Drogheda, Louth, Ireland, Brosnan is best-known as the fifth actor to play James Bond in the Bond film series, starring in four films from 1995 to 2002, (
GoldenEye
,
Tomorrow never Dies
,
The World Is Not Enough
and
Die Another Day
). He met Australian actress Cassandra Harris through her stepson David Harris, the nephew of Richard Harris shortly after leaving drama school. Cassandra sadly died young in 1991. Brosnan has been an Ambassador for UNICEF Ireland since 2001 and recorded a special announcement to mark the launch of UNICEF's "Unite for Children, Unite against AIDS" Campaign with fellow Irish actor Liam Neeson. A former cover star of
The Rake
his Bond movies are enough for greatness, but his longevity in the acting world, and his incredible contributions to society give him status as a true Irish icon.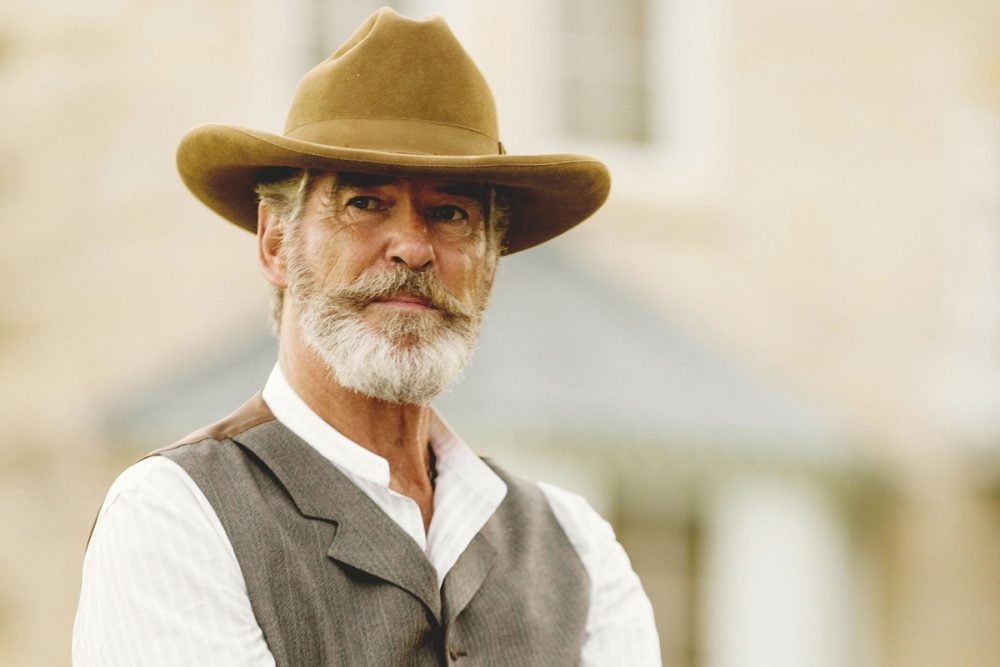 Richard Harris
He described Guinness as "the best Irish food" and acting as "very simple". It sounds like the sentiment of a true Irishman. Born in Limerick, he was a talented rugby player, appearing for plenty of Munster Junior teams. Never far away from confrontation, after an appearance on
The Dick Cavett Show
, he was drinking in a bar in New York. It suddenly turned rough with fists flying everywhere, and he thought to himself he's too old for it this time. He jumped over the bar to crouch down for cover. There was a guy beside him, so Harris said: "What are you doing". "I'm ducking Harris", he replied. Harris was a hellraiser of the highest calibre, but a gifted thespian. His first starring role came in
This Sporting Life
, 1963, which won him the Best Actor Award at the 1963 Cannes Film Festival. Other noteworthy roles include being cast as Corrado Zeller in Michelangelo Antonioni's
Red Desert
, 1964. A hard-living Irishman he was close drinking buddies with fellow Celts Richard Burton and Peter O'Toole.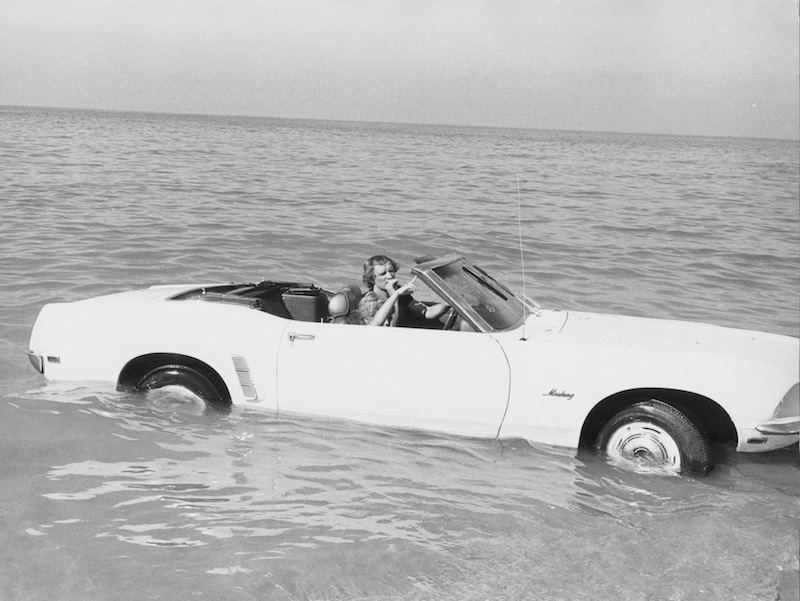 Peter O'Toole
Reminiscent of the drink-induced hazy moments of his life, he is not certain of his birthplace. Connemara, County Galway is a possibility but so is Leeds. Anyway, one thing is certain, he would be having a drink on St Patrick's Day. Nominated for eight Best Actor Oscars over six decades, his first for
Lawrence of Arabia
, 1962, O'Toole was one of the greatest actors of his generation. But in the midst of all his momentous acting achievements, his relationship with the bottle was legendary. While shooting
The Lion in Winter
, 1968, O'Toole cut off the top of his finger in a boating accident. He popped the finger in some brandy he was drinking, before pushing it back into place and wrapping it with a bandage. Three weeks later he took the bandage off, and found he'd put it on the wrong way around, "probably because of the brandy, which I drank," explained O'Toole.