Stefano Bemer for The Rake: The Ready To Wear Collection
As The Rake launches a capsule collection of Stefano Bemer shoes, Christian Barker explores the craftsmanship and expertise behind the brand.
One strand of the Stefano Bemer story began in the early 1980s, in the town of Greve, Chianti, where the company's eponymous founding father was then labouring as a humble cobbler. Still in his teens, Stefano was shown a collection of John Lobb bespoke footwear belonging to a local aristocrat who'd taken a shine to his work. Sensing the potential to move above and beyond mere shoe repair, he was inspired to become a cordwainer proper, and set about studying shoemaking with a seasoned artisan in Florence. Once he'd mastered the craft, he established his own atelier in 1987. Operating from what Forbes once described as "a little humidor of a shop" on Florence's Borgo San Frediano, Stefano Bemer's beautiful handmade shoes soon found renown with a small, in-the-know group of aficionados — including luminaries such as Gianfranco Ferré, Andy Garcia, Julio Iglesias and most famously,
Daniel Day-Lewis
, who remarkably took nine months out from his acting career to apprentice with Stefano in 1999 and 2000. (The two are said to have bonded over a shared dedication to perfectionism; where Day-Lewis will happily shoot take after take to get a portrayal right, Stefano would scrupulously scrap the results of untold hours of work if the shoes failed to meet his exacting standards.) London-based shoe designer Justin Fitzpatrick also learnt his trade at Stefano's side. Following the shoemaker's untimely death aged just 48 in 2012, Fitzpatrick wrote with great candor on his blog, The Shoe Snob, that although Stefano Bemer "was one of the most amazing artists of this generation, particularly in the world of footwear," and someone for whom Fitzpatrick had the utmost respect and affection, he suffered the lack of commercial sense common to many creative types, and was "not a good business man, at all." On the plus side, Stefano's work was never compromised by 'selling out', Fitzpatrick said. However his lack of self-promotion also meant that "as brilliant as he and his shoes were," during his life, like a modern-day Vincent Van Gogh, Stefano Bemer's name unfairly languished in obscurity — "and that saddened me, as I felt that his shoes deserved to be known; they were among the best of the best and still are." The second strand of the company's tale began a few months after Stefano's unfortunate passing. The shoemaker's friend, Tommaso Melani, approached Stefano's partner in design and life, his wife Cristina, and presented a plan to honour the name by growing the company, while preserving the unique style and standards of craftsmanship Stefano Bemer had cemented during his brilliant, if tragically all-too-short career.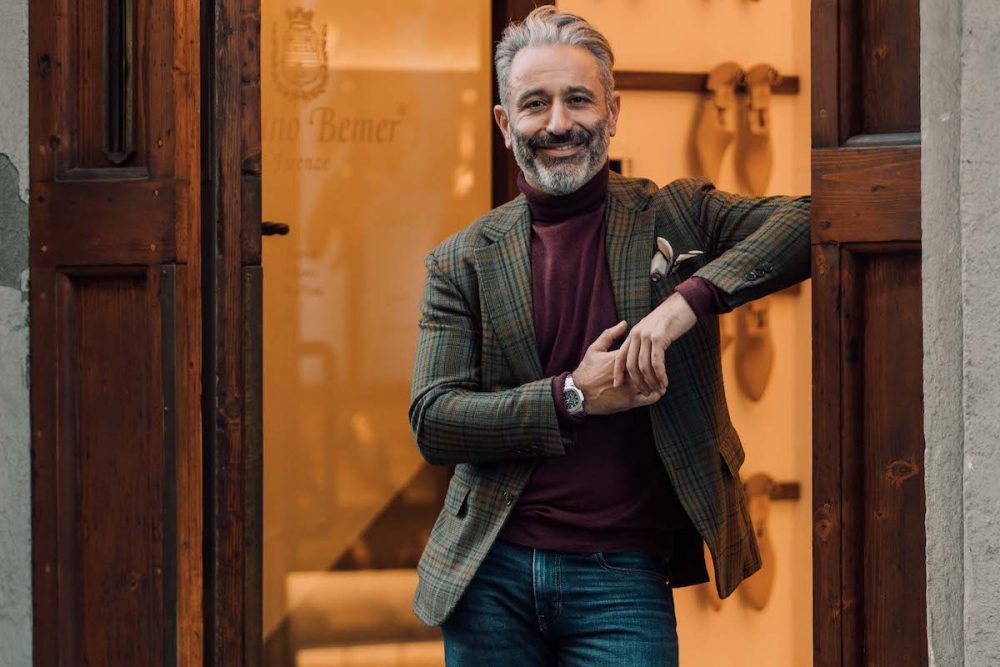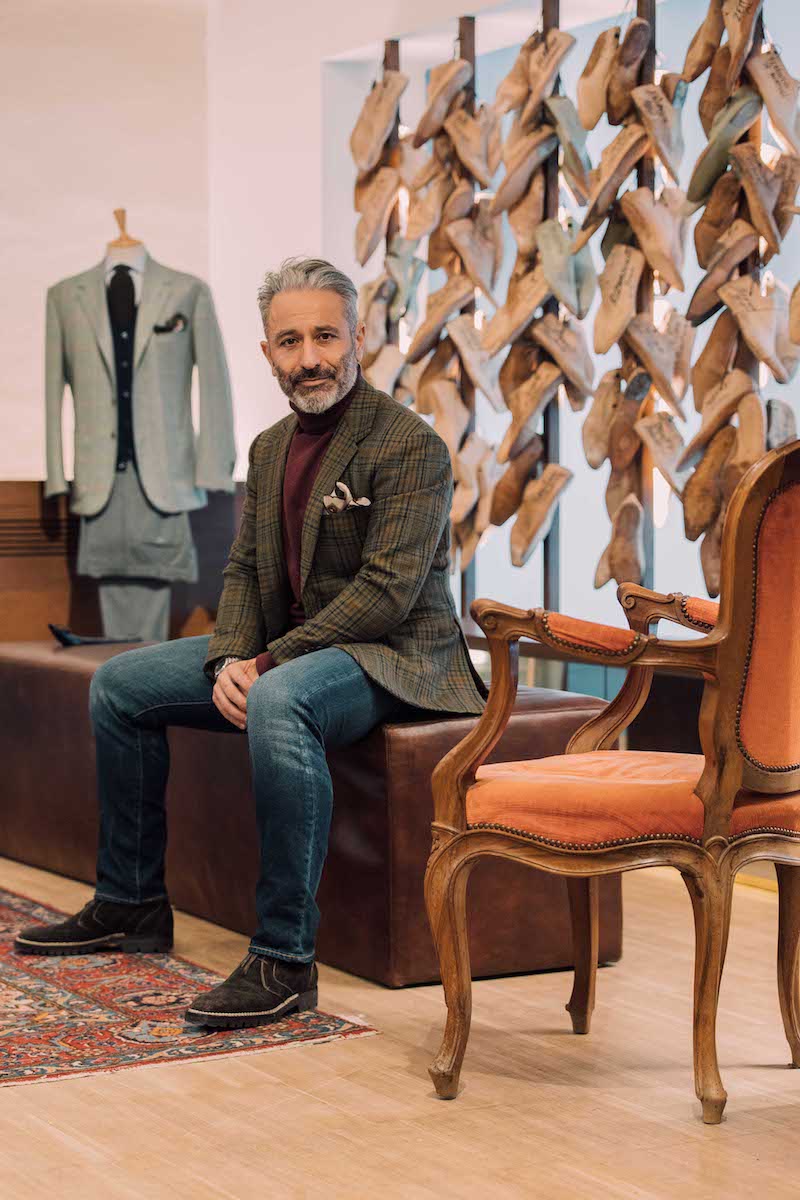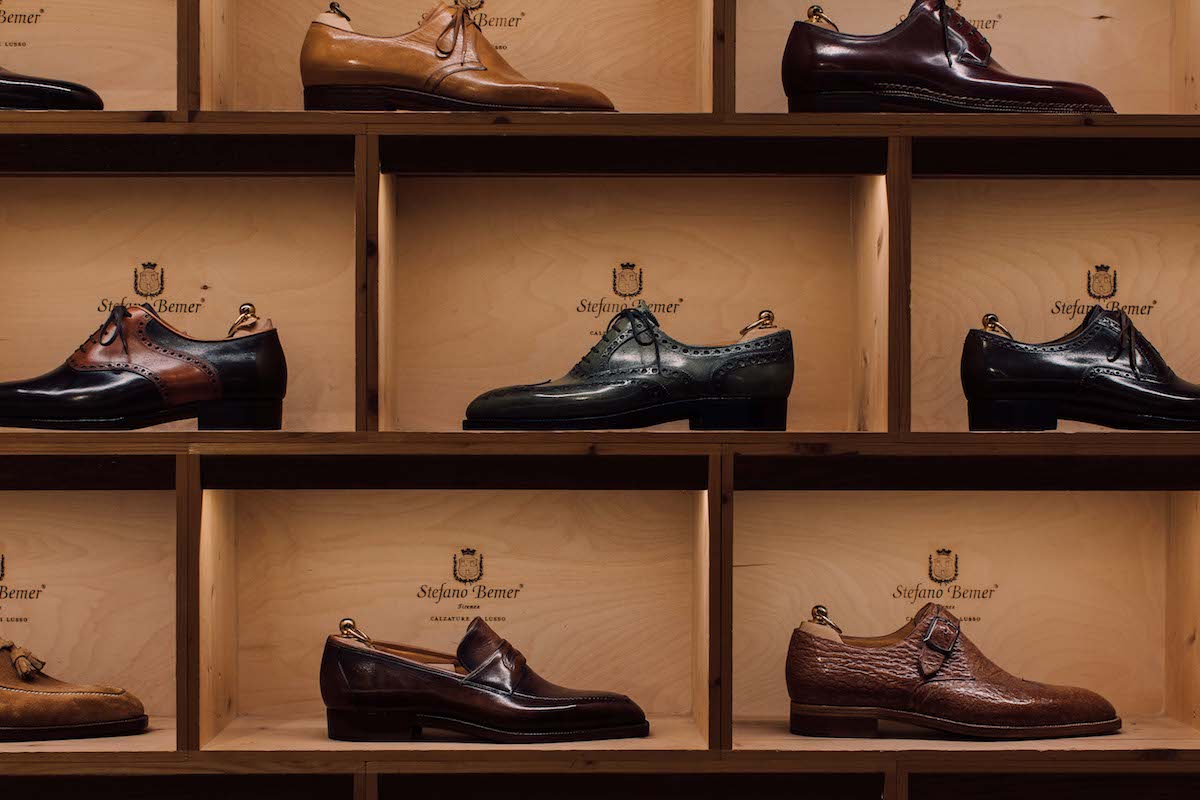 No stranger to the world of artisanal leathers, Melani's family had for more than 60 years operated the Scuola del Cuio, a workshop initially established in partnership with Franciscan friars to help teach the underprivileged and war orphans a trade, which subsequently developed into one of Florence's most respected luxury leathergoods specialists. Melani proposed melding Stefano Bemer and the Scuola del Cuio, continuing the commitment of each to training the next generation of artisans. Famously generous with his tutorship, Stefano had trained scores of shoemakers in his time. (One such student, the Spanish shoemaker
Norman Vilalta
, told
The Rake
, "Of all the masters I worked with, it was my time with Stefano that was most formative. It shaped my
testa do calzolaio
. When I left, he even offered to give me his patterns to help me start out.") This commitment to passing down knowledge has only grown on Melani's watch, with the workshop-cum-Scuola generally housing 12 students, three teachers and 12 workers at any point in time. (Top students are often offered permanent positions at the atelier.) While maintaining the bespoke work Stefano Bemer has always been so highly respected for, Melani has taken the house's output (not to mention its profile) to another level by expanding the company's previously small-scale and largely outsourced ready-to-wear and made-to-order lines, taking production entirely in-house. "I wanted to bring bespoke quality, as much as possible, to ready-to-wear customers," Melani told
The Rake
. "Personally, that's where my tastes lie — I might not spend £3000 on a pair of shoes, but I'd happily spend £1000. I want the best in materials and a very personal pair of shoes, but not necessarily the whole bespoke experience." This is the quality of workmanship you'll enjoy in
The Rake
shop's exclusively curated array of Stefano Bemer footwear. Featuring everything from elegantly refined black calf cap-toe Oxfords, to dandyish Horween dub-monks, rustic suede brogues, to exotic safari-chic antelope-hide chukkas, the handcrafted spirit of Stefano Bemer — "a man who incarnated the true essence of the Florentine artisan," in the words of Florence's mayor Matteo Renzi — burns eternal in the brand that marches onward, honouring his legacy.