Stile Latino: A Modern Neapolitan Aesthetic
Renewing the needs for the contemporary gentleman, Stile Latino are fast becoming a revered brand in menswear circles.
An artistic and exuberant character, Vincenzo Attolini takes his personality with him to the very source of his business. At Stile Latino's site in Casalnuovo, he and his team are constantly studying new proportions, models, materials and tailoring solutions. They only employ sixty tailors, and make thirty-five suits per day, which allows Vincenzo to personally check each item, so that no shoulder, sleeve, collar, buttonhole, stitch or half stitch is anything less than perfect. It is at the very soul of the company that Vincenzo identifies as the most important place to set Stile Latino apart. He is not interested in celebrity, shuns most of the media, and like his father, omits labels from their suits. It doesn't sound like a company that was established post Millennium. The upshot of it is that the firm fully represents the new and creative journey that Vincenzo has embarked on, but bears many of the innate Neapolitan tailoring characteristics of Italy's joint most famous tailoring dynasty. A third-generation member of the family fiefdom, Vincenzo Attolini Junior (founder of Stile Latino) is the grandson of Vincenzo Attolini Senior who is credited with the game-changing invention of what today we'd recognise as trademark Neapolitan tailoring, whilst employed at Gennaro 'Bebè' Rubinacci's British-inspired London House in the 1930s.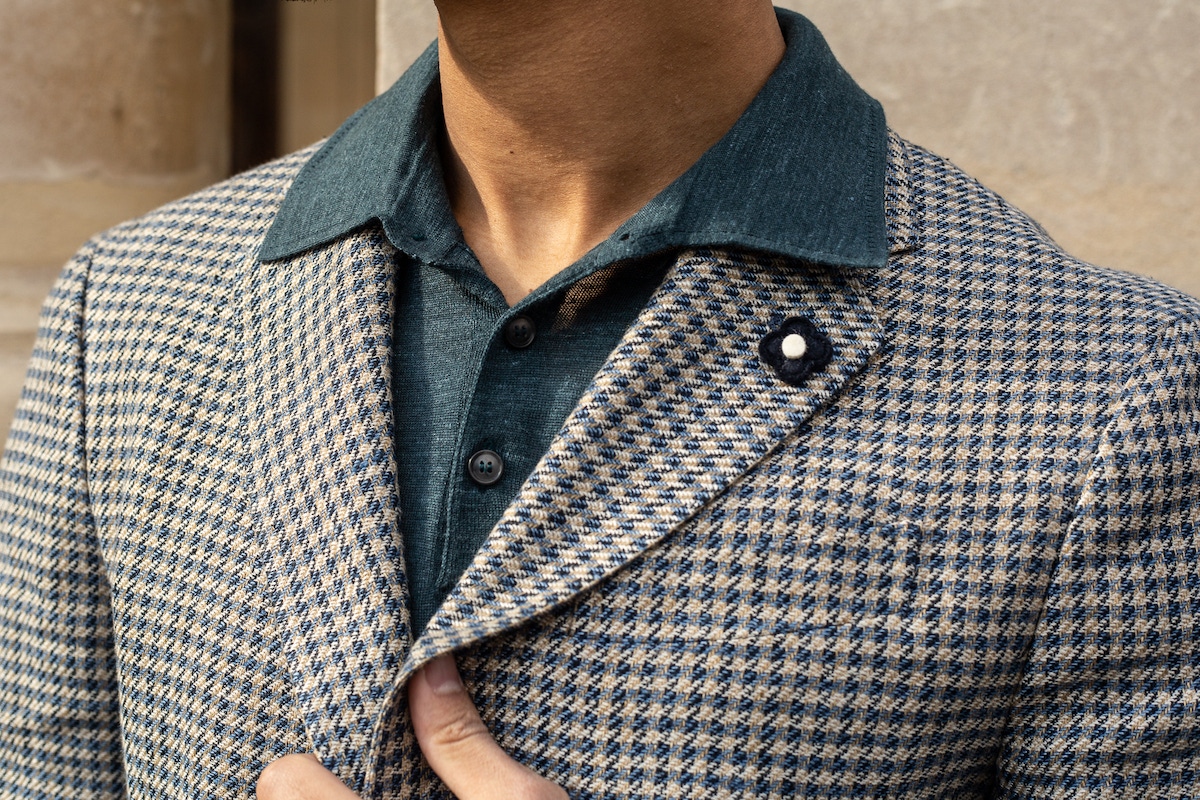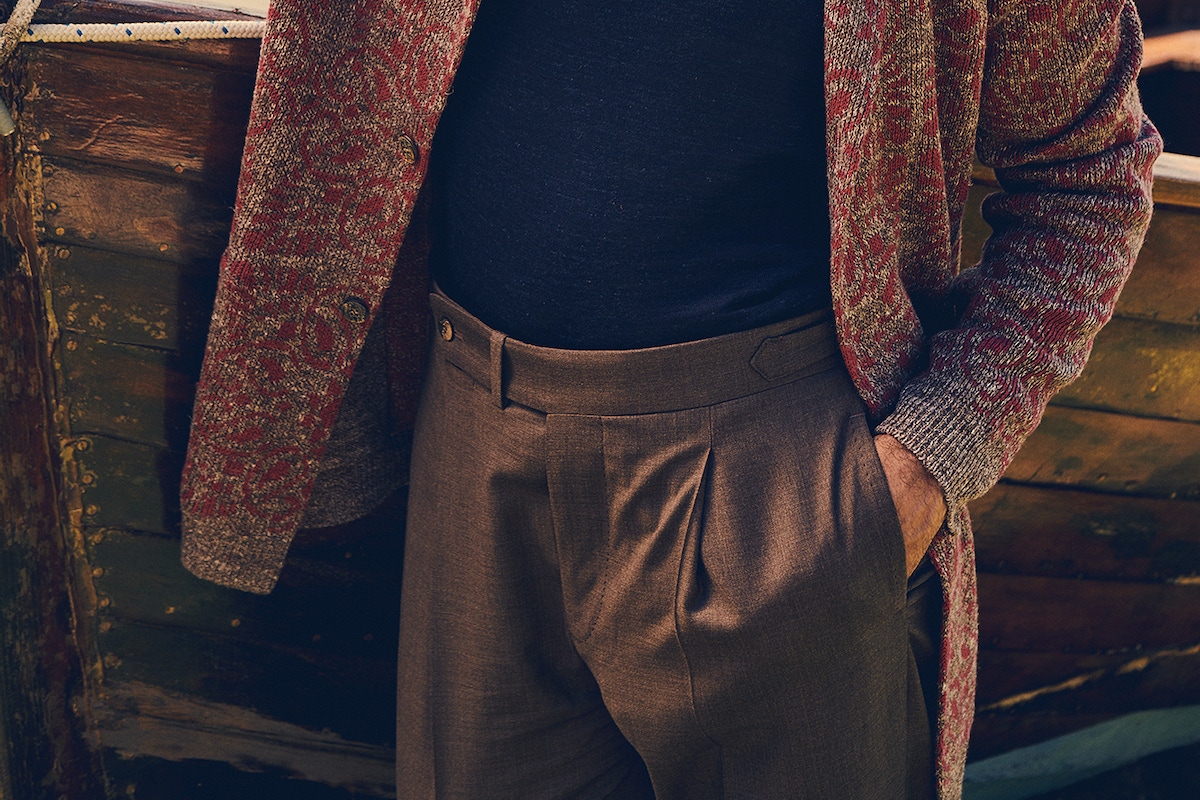 When one has an obvious talent, and an instinctive aptitude to create something unique it is hard to muffle these traits and feelings for a long period of time. After many successful years working with his father, Cesare, Vincenzo decided that he wanted to build his own firm with a younger aesthetic. With bolder snaps of colour and texture infused in tighter constructions, there is certainly an accent of youth in his designs. None more so than the striking burnt orange linen and cotton blend field Sahariana. Featuring three bellows pockets, it is belted with shirt-like cuffs, whilst its slimmer profile, compared to many other Saharianas on the market gives it a more contemporary edge.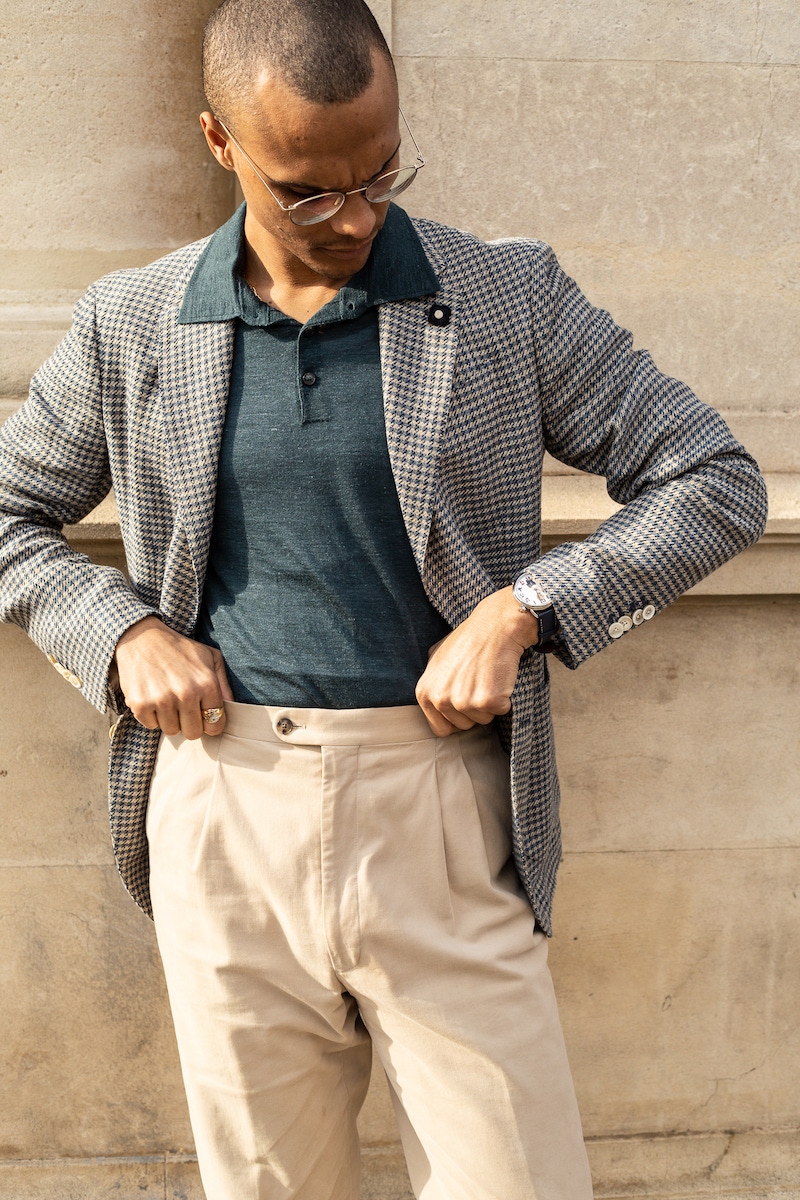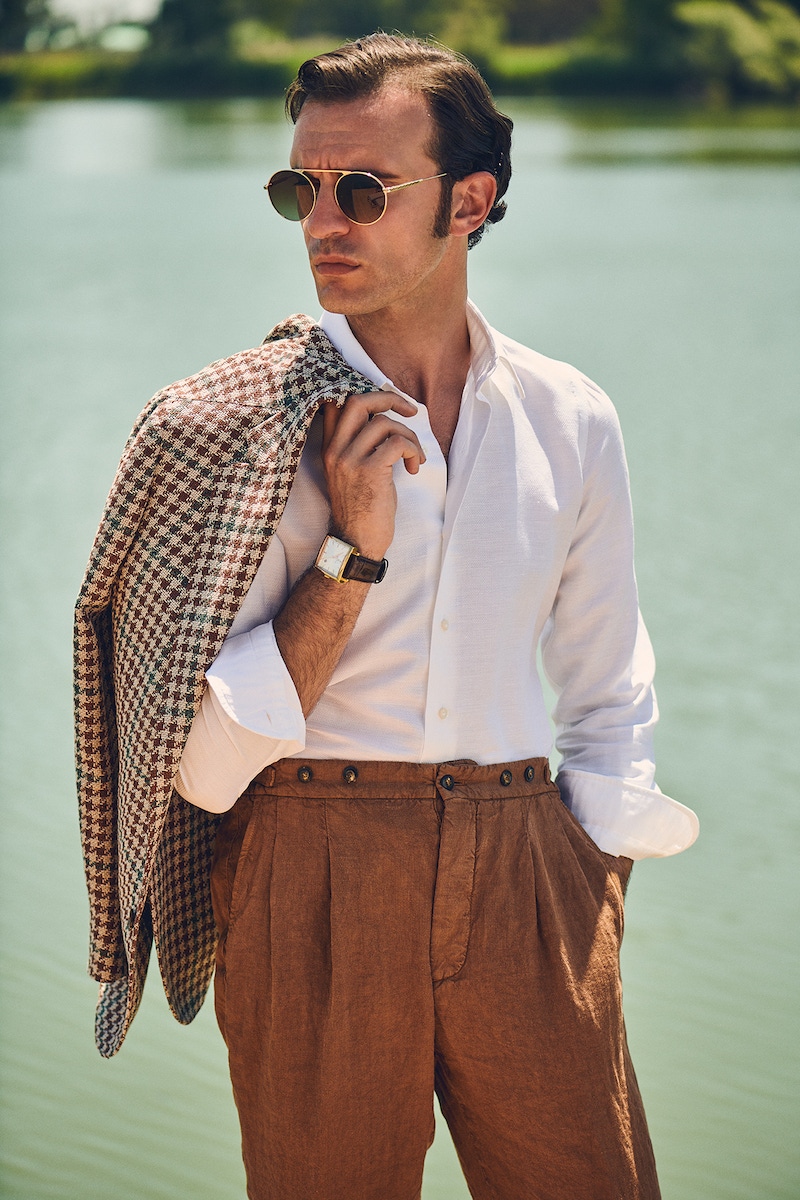 A master at fusing fabrics together, the brown windowpane check wool and cashmere single-breasted jacket is distinctly Neapolitan. The jacket's high, snug armhole plays a part in ensuring freedom of movement, which perfectly encapsulates the Latin phrase, 'modus vivendi' (mode of living) that Vincenzo likes to use. When a jacket is cut shorter and fits tighter to the body, replicating this with overly-tapered trousers can appear graceless and a little unnatural. However, Stile Latino's lightweight wool pleated trousers are cut so that there is a beautiful silhouette – therefore implementing a slight contrast of fit between jacket and trouser, which is needed to maintain the elegance of the outfit.
Elsewhere, and ideal for those abrupt summer showers that always seem to catch the residents of London and Milan off-guard, the ethereally lightweight chocolate brown virgin wool raincoat should be your summer go-to when you've seen a spell of high pressure on the forecast. Finally, if your summer polo shirt options are looking thin, the blue cashmere and linen polo from the firm will certainly fill any void in this department and more.