Focus on Shearling
Millennia after humans first sought its cosy solace, and just decades after war-time airmen took it to the skies, shearling is flying higher than ever before.
As long as it's cold outside and you don't pair them with Aviators – which is as grave an over-egging of the thematic pudding as wearing chukka boots with a polo shirt – there are no disadvantages to wearing it. As well as being entrenched in popular culture, it's a material that offers the warmth of a puffer coat with the suave, virile authority of a trench. We're talking, of course, about shearling: a material which invariably qualifies collars and lapels for the adjectival use of the phrase "fuck off", and makes for linings as warm, as tactile, as any material on the planet.  
The technical difference between sheepskin and shearling depends on who you ask – some hold that it can only be the latter if the sheep from which it has been sourced was recently shorn, while others insist it depends on the age of the animal. What we can be sure of, though, is that man's relationship with ovine pelts goes back a long, long way.
Origins
Military aviators weren't the first to realise the element-cheating properties of sheepskin – that would be Stone Age types who relished its soft snugness just as we modern homo sapiens do. As long ago as the Iron Age, the quality of sheepskin was a signifier of social status, while the post-Medieval Little Ice Age saw denizens of Northern Europe reach for their skinning knives, sparking a renaissance which would be further boosted in Britain by Tudor-era men (at least, those with the means to splatter them with venison fat of an evening) opting for fur-lined front-opening over-gowns.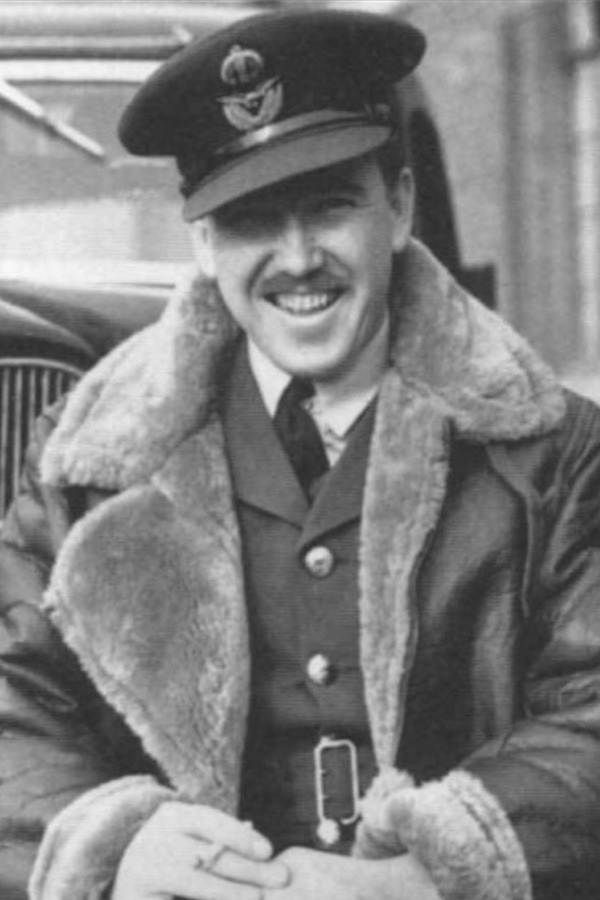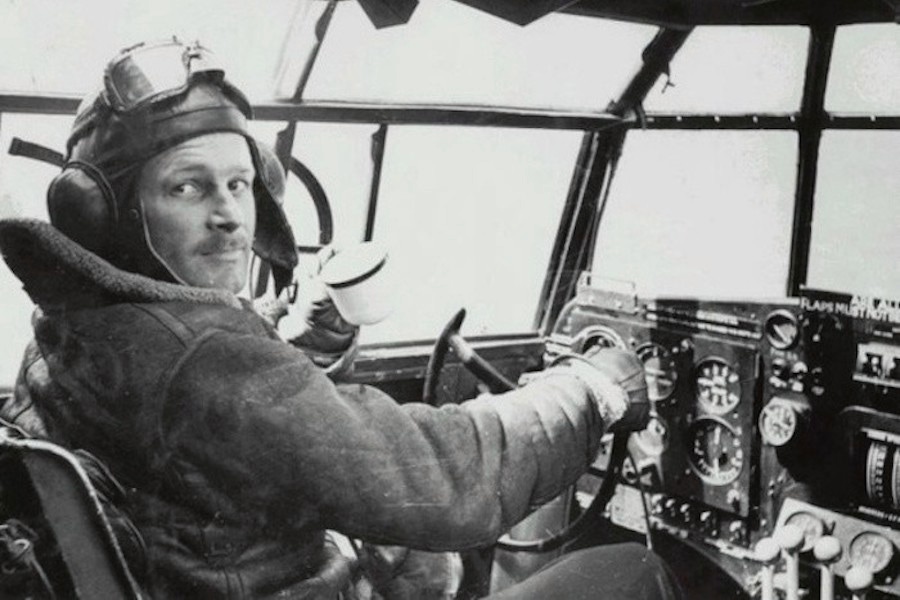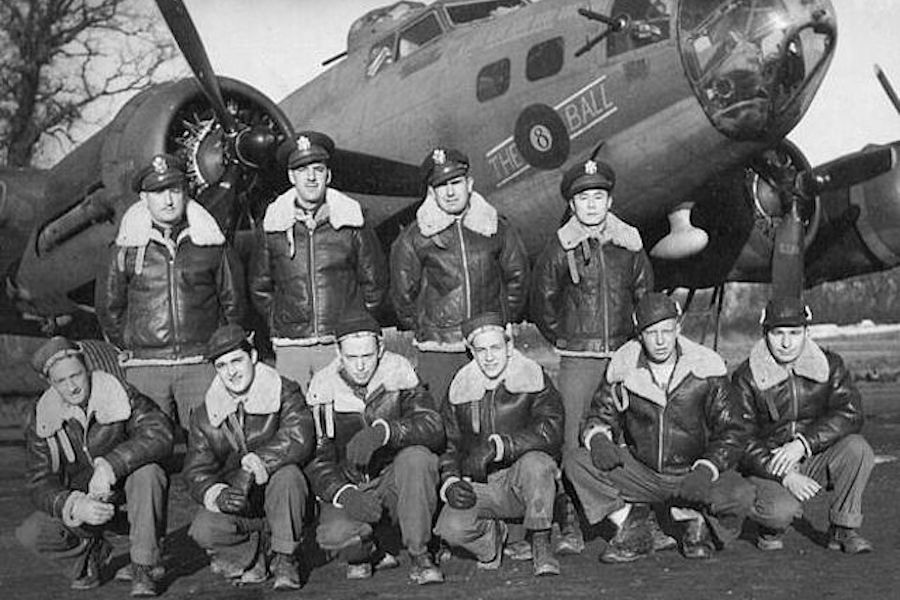 But it was a few centuries later, when American and European pilots took to the skies in shearling-lined bomber jackets, that the rakish potential of this unique material really found fruition. The Irvin Sheepskin Flying Jackets favoured by the RAF during the Battle of Britain and throughout most of WWII was invented by Leslie Irvin - also the inventor of the parachute rip-cord system, since you didn't ask – in response to aviation advancements meaning pilots could reach sub-zero altitudes but in aircraft still made of un-insulated aluminium – while the now iconic B-3 jackets became standard military issued amongst US pilots in 1934.
Who Wore it Well?
As with all military garb, the practical appeal of a shearling bomber knows no bounds. B-3 jackets feature an array of wind-defying waist adjustment tabs and neck straps, as well as inconspicuous pockets. And, untrammelled utility always, without fail, doubles up as stylistic moxie: no wonder the shearling waist-length jacket has become such a central player in popular culture.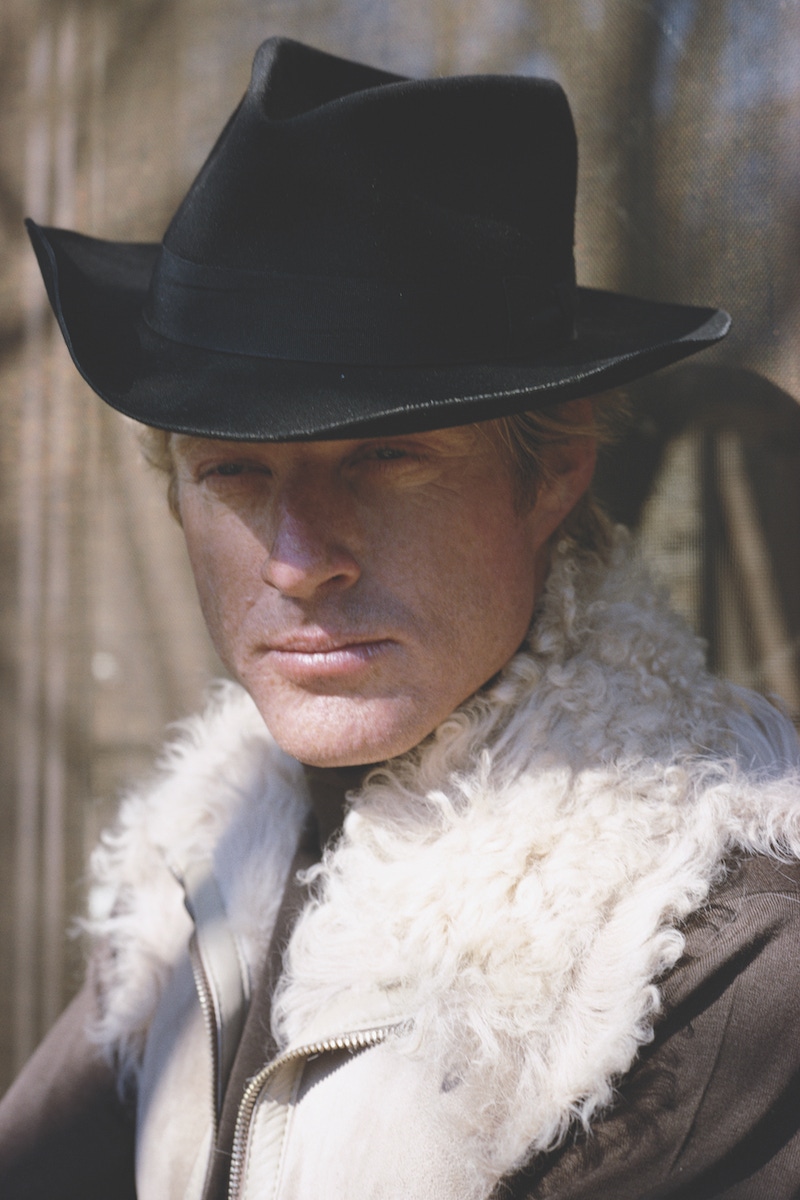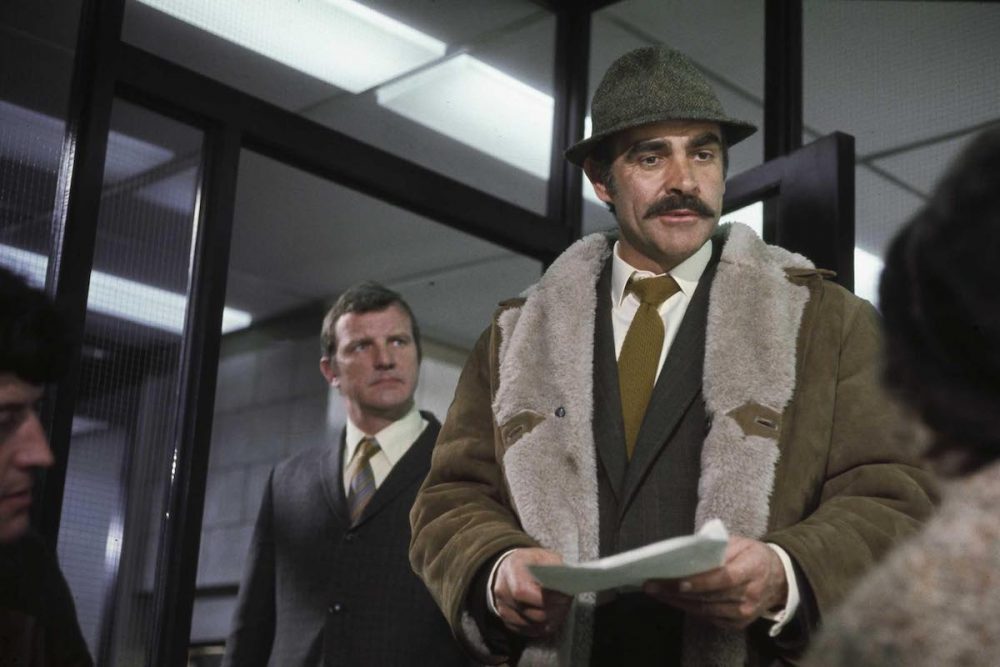 Its repertoire is impressive. If shearling had an IMDB page, at the summit of its entries would be its turn as Ryan Gosling's achingly cool outerwear in
Blade Runner 2049
, while further down the list would be a witty turn warming the neck of Marlon Brando in
On The Waterfront
and a much admired performance as James Dean's ranch coat in
Giant
. Further showing off its thespian range, meanwhile, would be its injection of unhinged desperation into Steve Buscemi's character in
Fargo
, East End villain menace into Bane in
The Dark Knight Rises
and insouciant and whimsical nonchalance into Robert Redford's Chappellet in
Downhill Racer
. Shearling also helped Rocky brave Philadelphia's Atlantic bite as part of a B-3 jacket and, naturally, played Steve McQueen's fit-for-purpose number in
The War Lover
, not to mention Tom Cruise's outerwear in
Top Gun
– although that role's stitched-on badges, from afar, smack troublingly of heavy metal fandom.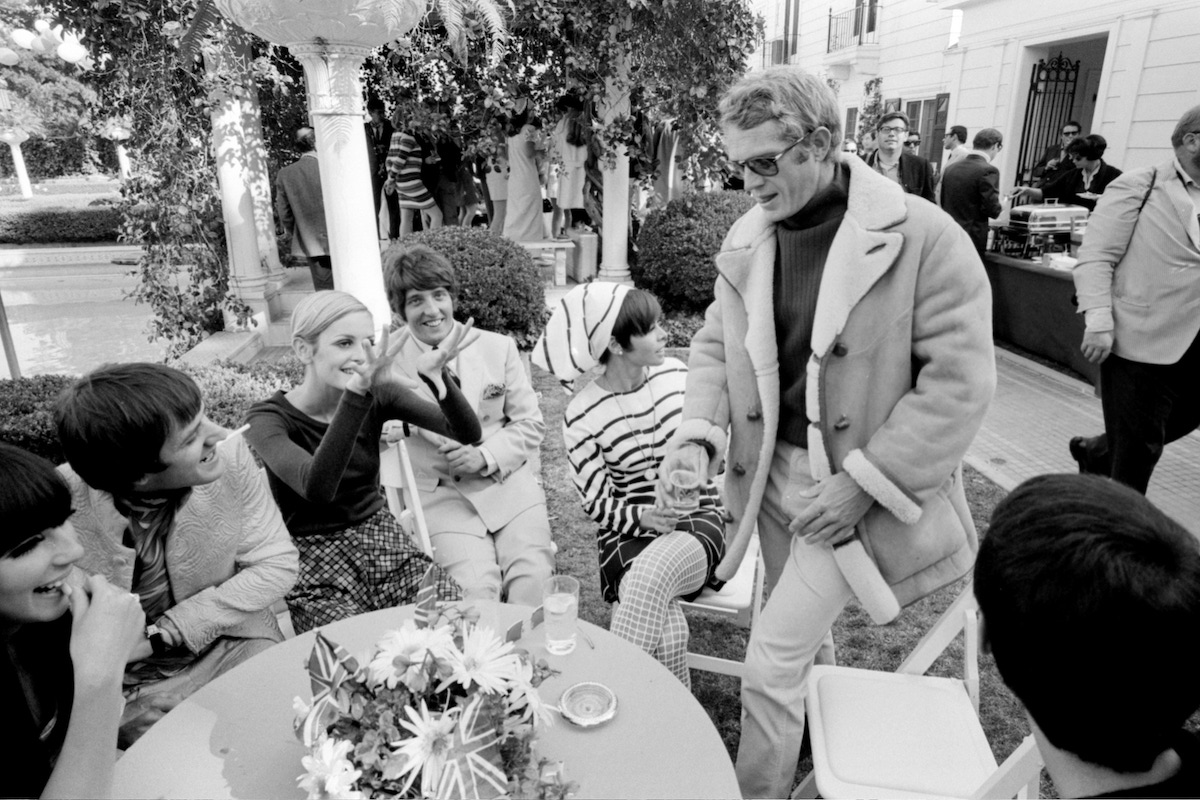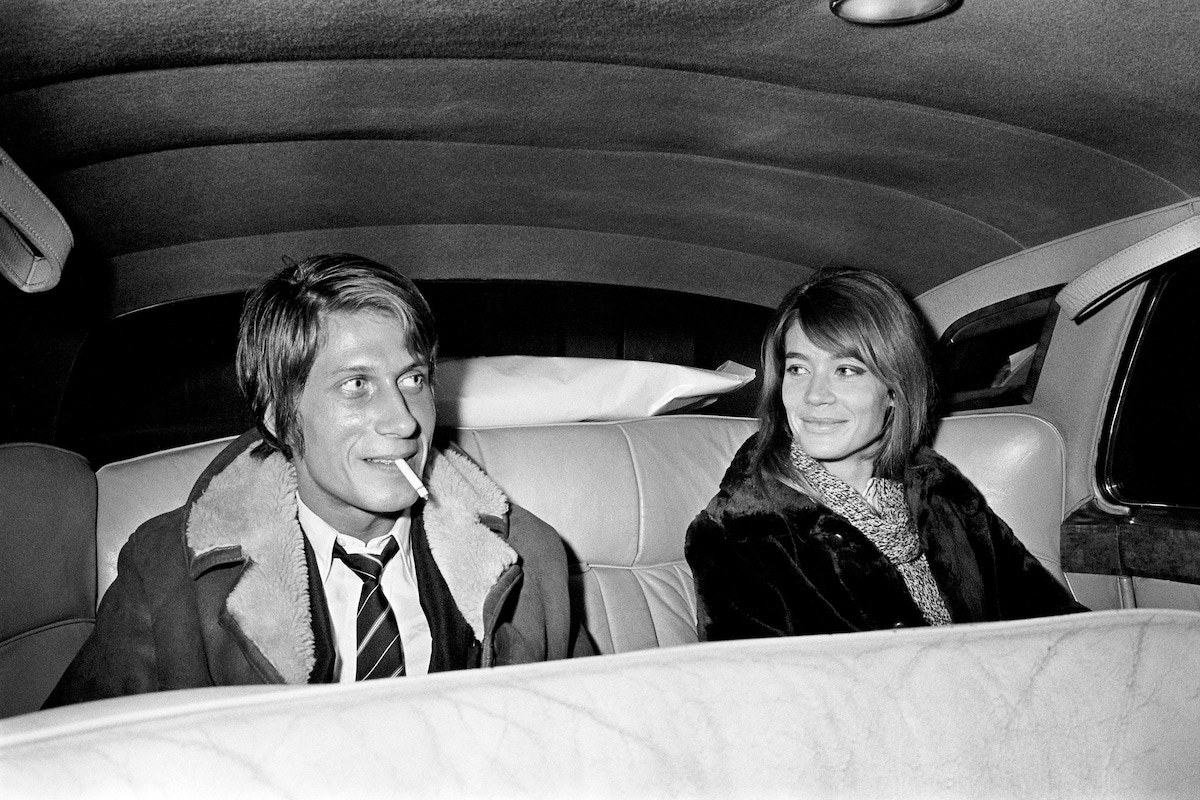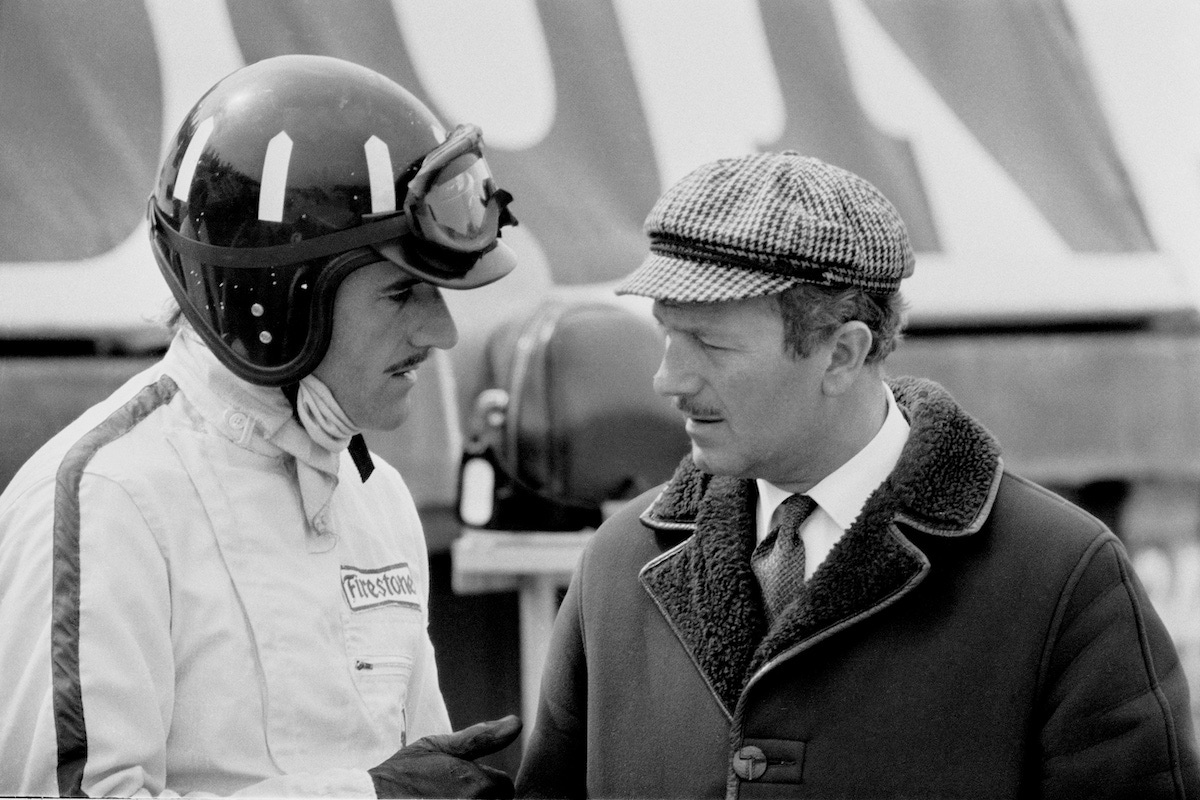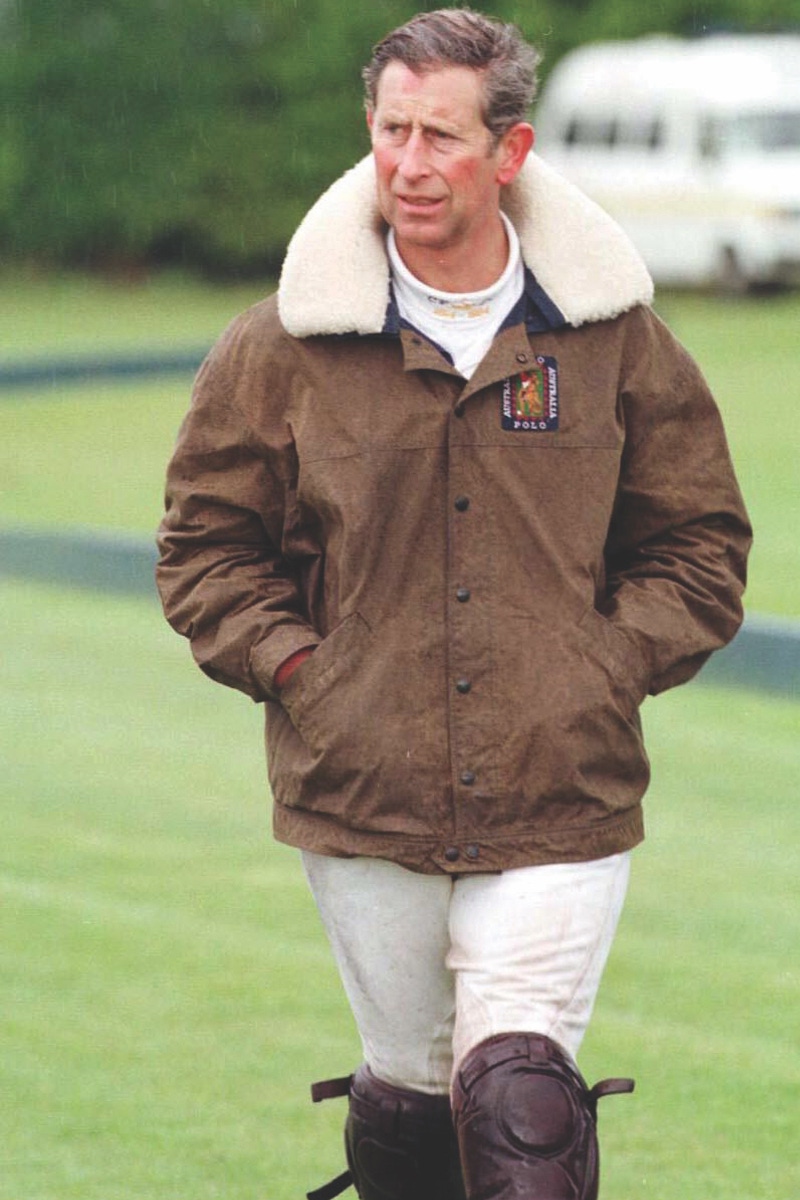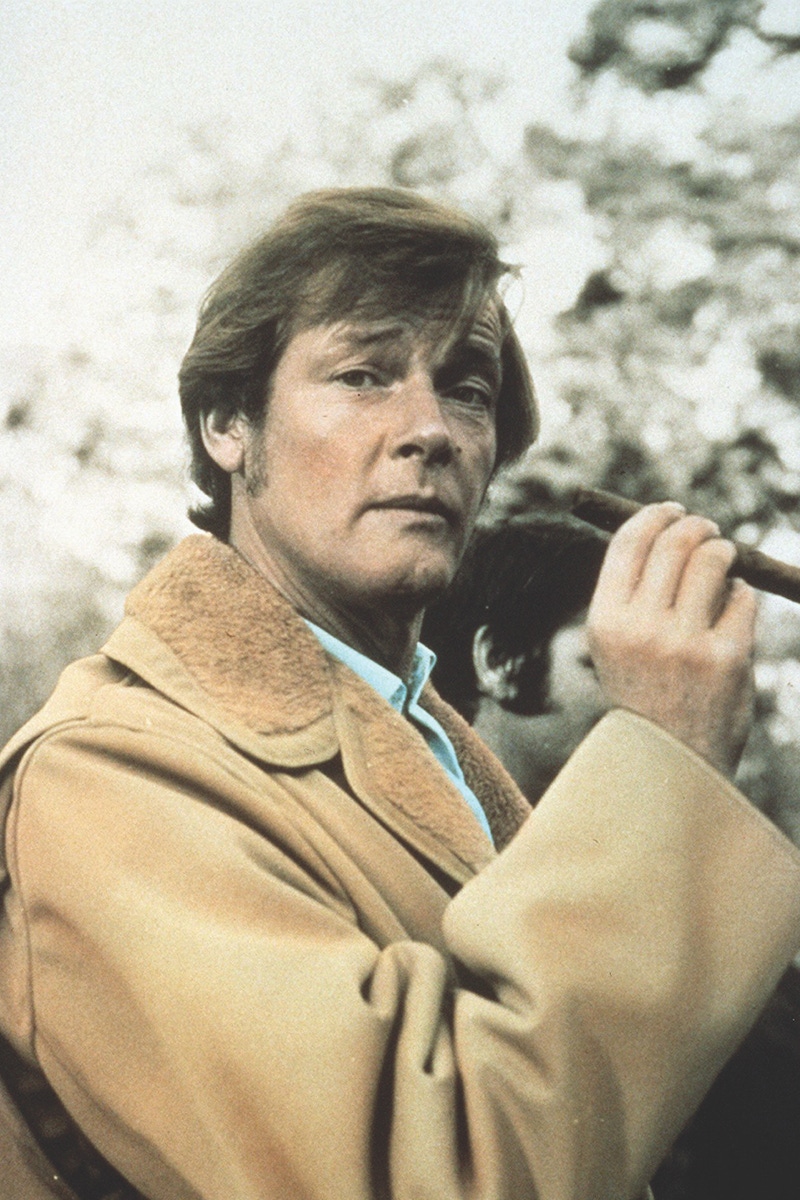 The Shearling Jacket Today
Pauline Harris of Cromford Leather, believes that shearling's appeal lies not just in factors enjoyed by mankind since time immemorial – the natural warmth and comfort offered by sheepskin – being enhanced by modern advantages such as enhanced colour options and technical wizardry. "Shearling can be sewn using either a flat stitch on a leather sewing machine or it can be machine stitched, which achieves a stitch so flat that the garment can be worn reversed," she says. "The curly hair shearling offers a rugged look and feel while the ironed hair shearling gives a silkier look and feel."
The heirloom-in-waiting brown Douglas flight jacket is a sure-fire option for those who favour the waist-length military look, while Harris's personal favourite is the Eastwood military coat. "It's double-breasted with some gorgeous military detailing and a strong collar - one of the few styles of coat that lends itself perfectly to being produced in leather, suede and shearling."
Ways to Wear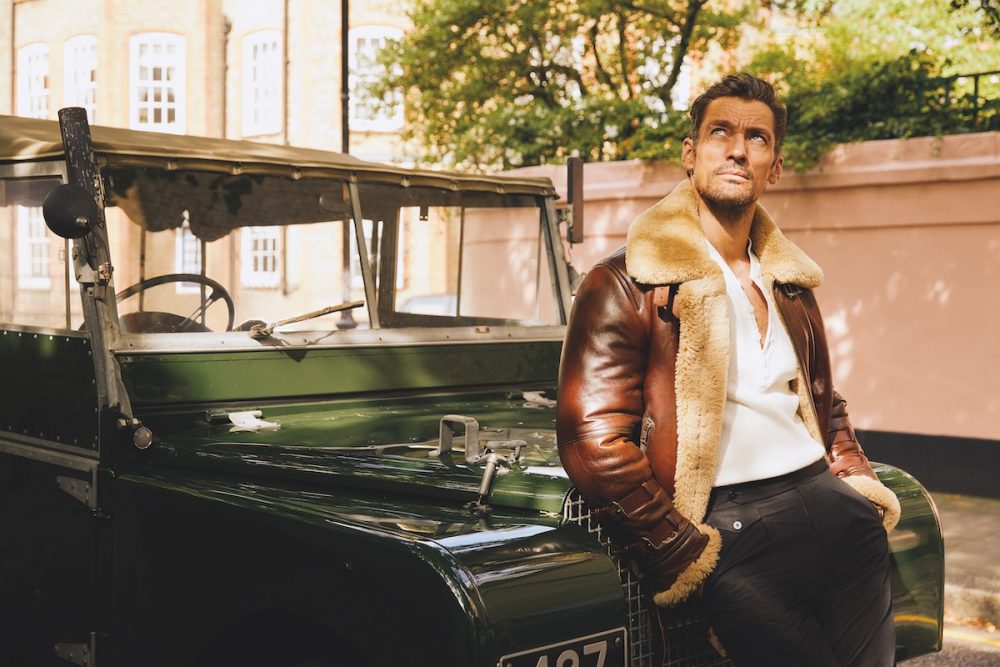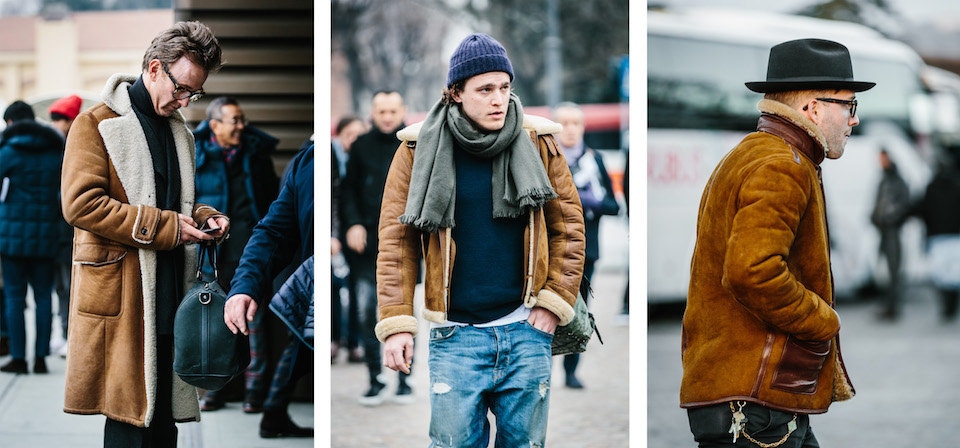 Save
Save
Save
Save
Save
Save
Save
Save
Save
Save
Save
Save
Save
Save