Style Heroes: Gene Kelly
Gene Kelly's two-toned loafer-clad feet are some of the most celebrated in early cinema, but it wasn't just his shoes that tapped into a new era of style.
"Why don't you dress up like that other fella?" Louis B. Mayer of Metro-Goldwyn-Mayer studios once asked Gene Kelly. Referring to Fred Astaire's tails and a top hat, the producer was addressing Kelly's 'subversive' choice of clothing. Where Astaire and Sinatra wore tailored three-pieces and starched-collar Oxford shirts, Kelly's self-styled wardrobe, on screen and off, took a far more relaxed approach. Before a time of wardrobe designers and costume cupboards, actors would wear their own clothes, and Kelly's time had yet to catch up with him.
Despite shrugging off the rules, the dancer did it in such a way that was approachable and charming. His collars were unfused, long and pointed, and worn beneath soft cashmere sweaters and vests. His preference towards penny loafers (or moccasins) pre-empted the mid-century trend towards the preppy shoe, and his disarming, kilowatt smile made it evident he didn't take any of it too seriously.
This made it easy for men to aspire to look like him because he wasn't as polished as they were used to seeing, yet was still cool and considered. He chose white socks beneath his moccasins because they "are clean and focus the eye on the feet". Arguably his best asset, tapping, rollerblading and waltzing across the screen of many a wistful onlooker, drawing attention to them was a given. Props and accessories became one; "We did like hats. They're a dancer's best prop" he told the
New York Times
in 1994, and everything that came into close orbit with Kelly inevitably turned into something to dance with, around or on, be it his hat, newspaper, or – most famously – an umbrella. He built his wardrobe around his propensity to dance, and the rest came naturally.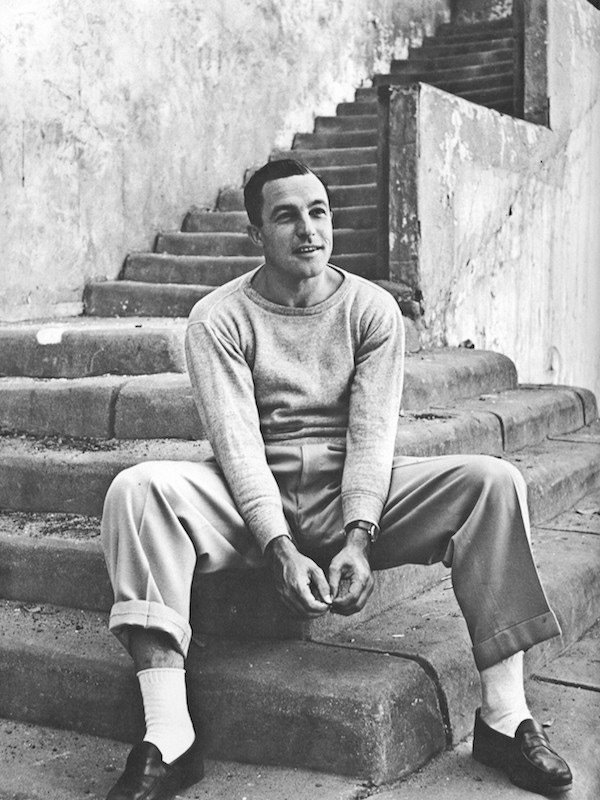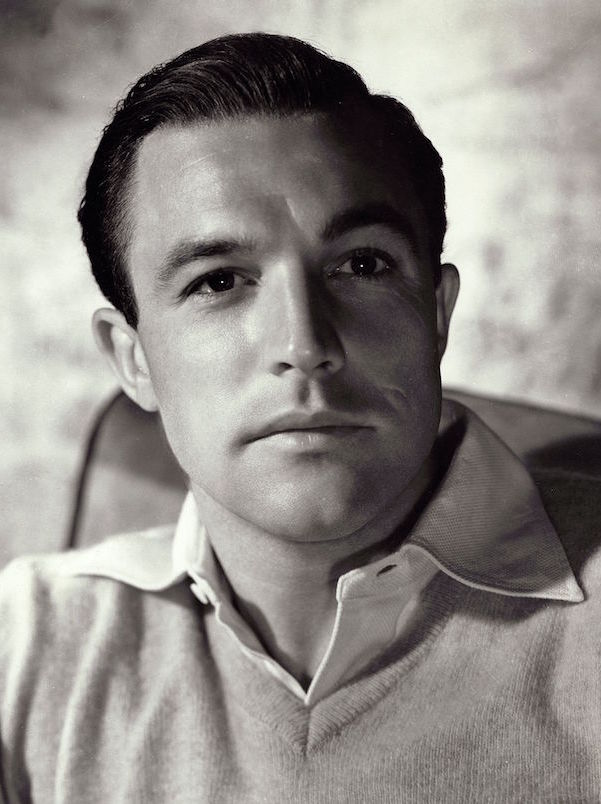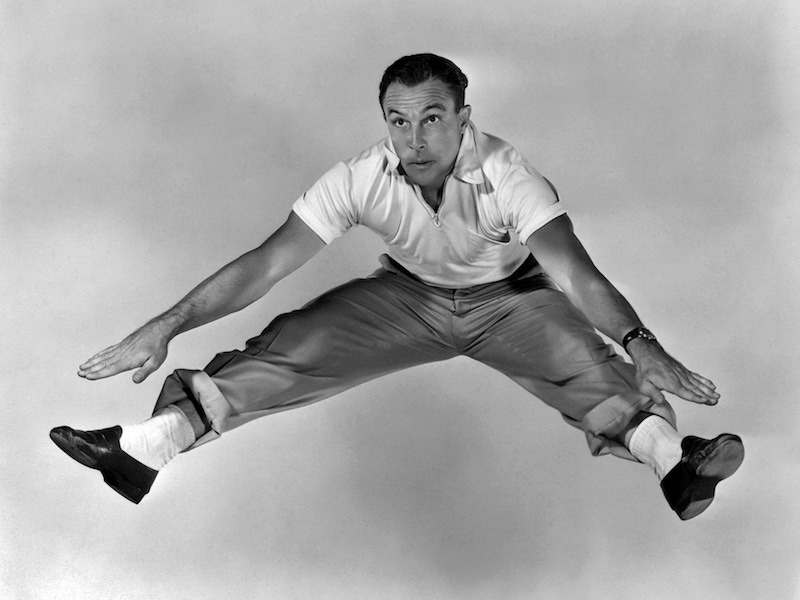 In 1985, he told 
Interview Magazine
 that the 1930s brought certain expectations. "There was this tendency in Hollywood to portray everyone as rich. Even if they were doing a poor man's dance, they were all so nicely clothed, gowned, coiffured." While Kelly was far from unkempt, his look had something a little less 'done' about it, the effect being one of nonchalance and – crucially – comfort. His modern take on dance, despite being a latecomer to the movie scene, forced him to push the boundaries in both his career and his style. "That's why I decided to wear white socks, loafers, T-shirts and blue jeans. I had a socio-political context in front of me; I was a child of the Depression who danced in a way that would represent the common man."
Sleeves rolled up high revealed well-toned biceps, clean shapes flattered and highlighted the fluid movements of his body and high-waisted trousers cut a distinct silhouette. Kelly's style later drew comparisons with Marlon Brando, as the two presented a rawer kind of masculinity that saw their muscular frames and physical fitness accentuated by their clothes. Pairing tailored trousers with a sweatshirt was decades ahead of the 'sports-luxe' aesthetic that has dominated recent seasons, and paired with perfectly parted hair, it was a style that contradicted itself yet still, somehow, worked. Low-maintenance pieces, unfussy silhouettes and the odd fine suit here or there meant Gene Kelly was one of the most stylish men of his time, yet the multifaceted nature of his dress still offers up a lesson or two in timeless men's style today.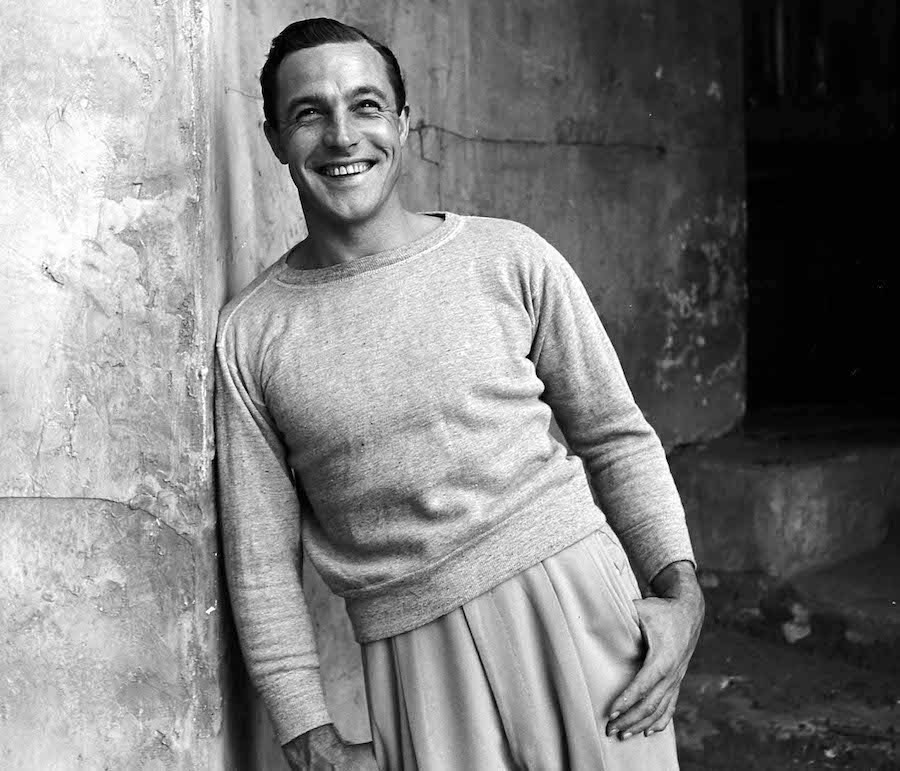 https://www.youtube.com/watch?v=Y0tnHNYpRG8