How to Style a V-Neck Sweater
The V-neck sweater has come a long way since its sporting roots. Taking inspiration from some of its notable proponents, we explore how to style the versatile sweater today.
There's a single scene that almost did it for the V-neck sweater. In Basic Instinct, Michael Douglas works his way through a crowded nightclub – already slightly fish-out-of-water for the setting – wearing a V-neck sweater. Not a V-neck over a shirt or T-shirt, mind, but on its own, in a way more commonly associated with women's dress. Oh, how the costume designer's choice was condemned, even if, with hindsight – and much replication – it perhaps wasn't the faux pas that style commentators ridiculed it as being. Thankfully, the V-neck sweater survived what would be just another of the many ups and downs the style has weathered over the last century. The V-neck had, by the film's release, already become the habitual raiment for the well-off, middle-class, golf-loving man of a certain age and unadventurous wardrobe. It was the knitwear equivalent of a pair of slacks and some comfy moccasins – safe and easy, for men who wouldn't know a fashion item if it stood them a pint of IPA. Ronnie Corbett owned the look. So, frankly, Douglas was trying to do the garment a favour. And he had precedent, too: make note of Rock Hudson's cool in Come September – white pumps, white chinos and powder blue V-neck sweater, sans any kind of garment below. It was in sport – cricket, tennis and, yes, golf – that the V-neck sweater had its origins, serving a not dissimilar function to the sweatshirt, but in a more refined fashion for a time – the 1920s – when gentlemen still dressed to be players. It was a warm layer to slip on during or after play, that V cut making the putting on or taking off of the sweater that much easier, while also allowing some breathing space around the neckline, which in turn became a focal point of trim in collegiate colours.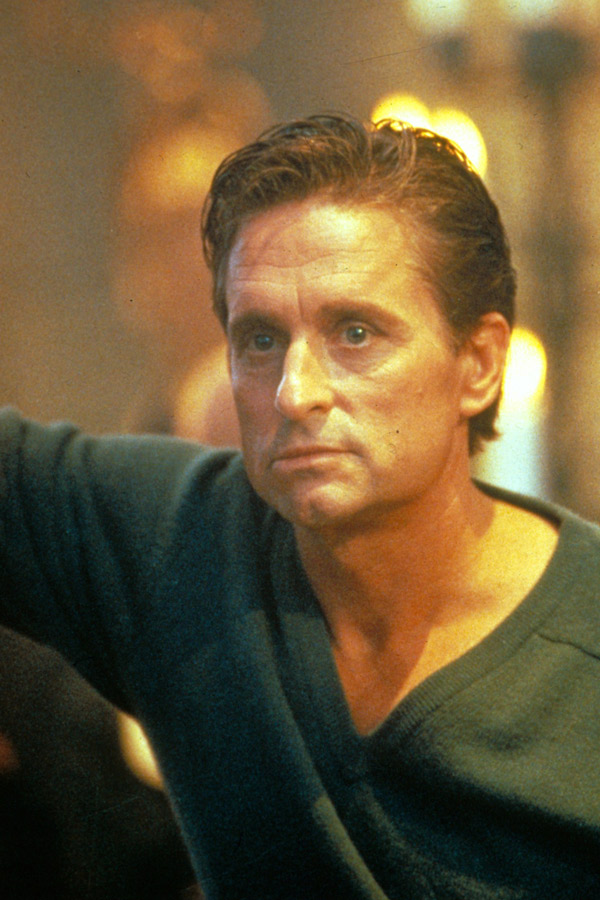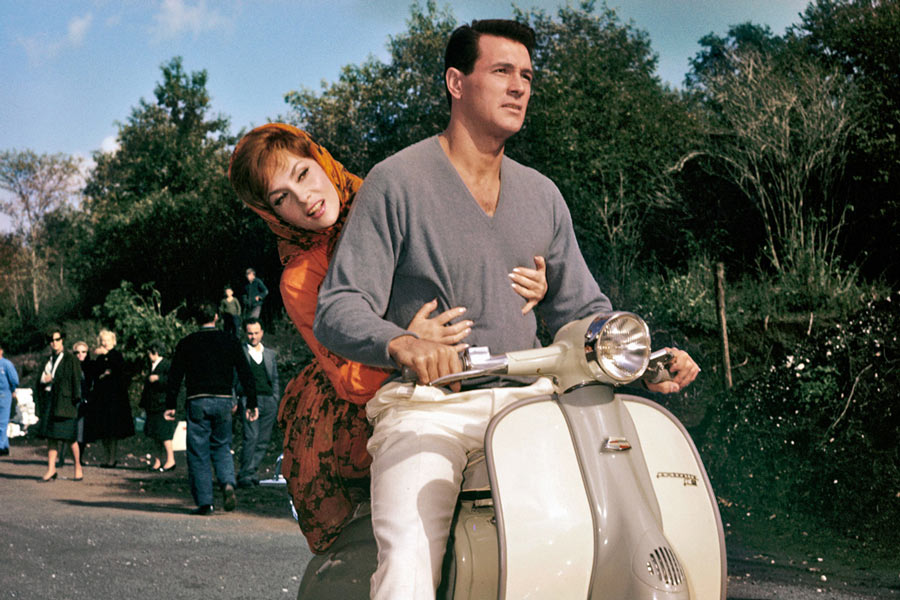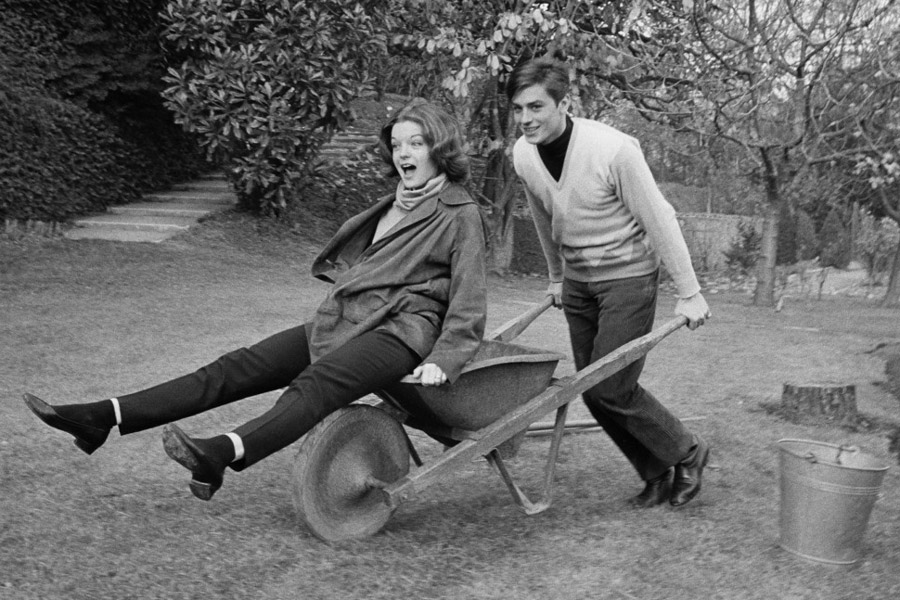 That shape – such a versatile detail – also made it easy to team the pullover with shirt and tie, Ronald Coleman-style, something that would also make the sweater a key part of many a schoolboy's uniform, and essential marker of makeshift goal-posts each break time. Think Harry Potter. And then really try to put it out of your mind. The V-neck's body was varied: cable knit became a trope of weekend styles – picture Cary Grant wearing his with a scarf tucked into the V – while in 1921, Edward VIII's support of native knitters ensured that Fair Isle would forever be associated with 18 holes. Come the 1960s, golfwear brands the likes of Lyle & Scott made the diamonds of Argyle a classic pattern for the V-neck. But the appeal was the same. This was the sweater style that most suggested country club leisure, men at ease. In Hitchcock's
Vertigo
Jimmy Stewart's plain V-neck over an open-necked white shirt perhaps best captured the style. At least, that association with comfortable conservatism lasted a while, before the pendulum swung again. Ironically, that did not dissuade attempts by the first fledgling youth style tribes – in the UK at least – to reposition the V-neck as something other than bourgeois and just a bit boring, suffering the same unwarranted undertones that have, on occasion, blighted the likes of khakis or blazers. The first early Mods gave the style an edge – wearing it over a polo shirt – and then, in the following decade, in the run-up to Michael Douglas rocking the boat, football Casuals adopted a similar, Italian-inflected way of wearing their Sergio Tacchini and Fila V-necks. The prospect of James Bond wearing a V-neck – over shirt and tie in
Skyfall
- seemed a very long way off. Or perhaps that was an arch nod to the maroon Slazenger V-neck sweater worn by Sean Connery's Bond in
Goldfinger
. No, that's not right – because in those scenes Bond was, of course, playing golf. Such are the complex connotations of what is, after all, an eminently simple, wearable piece of knitwear.