'Styled', The Auction Putting Time Into Context
121 highly sought-after watches go to auction at Phillips in New York on 5 December, where The Rake and Mr Porter have defined 12 iconic and timeless looks to complement them.
To paraphrase Marcel Proust, my favourite description of style is as the manifestation of an inner universe that each of us sees, but is not seen by others. And when it comes to a man's personal take on elegance, I've always felt the relationship between his sartorial self-expression and his choice of timepieces is as sacrosanct as that between a religious pilgrim and the Almighty himself. And in the canon of elegance, the inseparable nature between man's outer appearance and his timepiece of choice have made for some of the most iconic moments. Take for example Steve McQueen in The Thomas Crown Affair, dressed in his three-piece Douglas Hayward bespoke suits replete with double-breasted waistcoats, as he insouciantly checks the time on his Patek Philippe pocket watch to clock the progress of the bank robbery he's masterminded. Or Gianni Agnelli, glaring lion-like and saturnine into the camera, emanating the highest wattage sartorial badass-itude with his Patek Philippe world timer or his Omega Ploprof ensconced haughtily outside his sleeve. So when Aurel Bacs, former Rake of the Year and the man who has single-handedly brought vintage watch collecting to the very forefront of contemporary culture approached me to collaborate on his auction in New York this Dec 5th, I was immediately intrigued. Because it was Bacs' desire to explore and illuminate the inseparable relationship between a man's way of dressing and his choice in watch.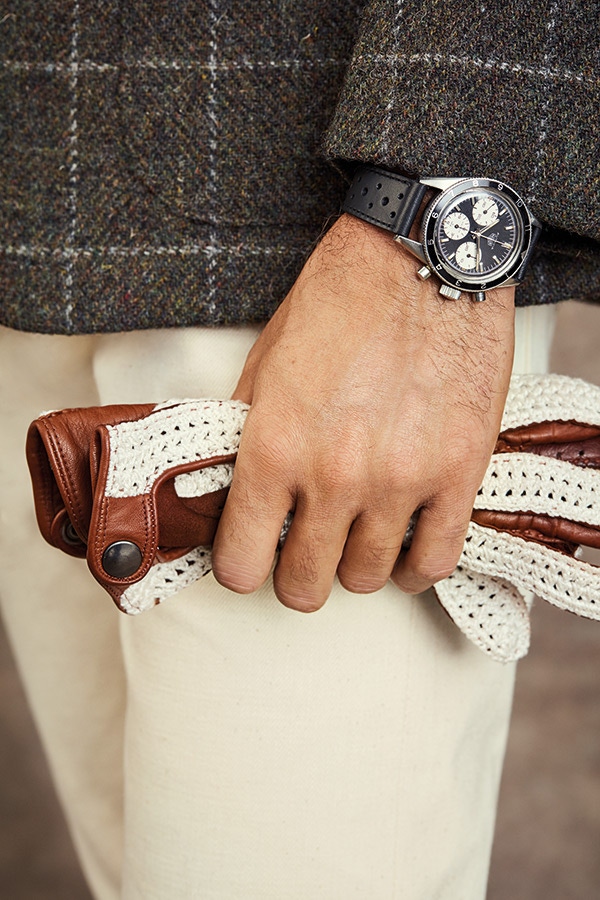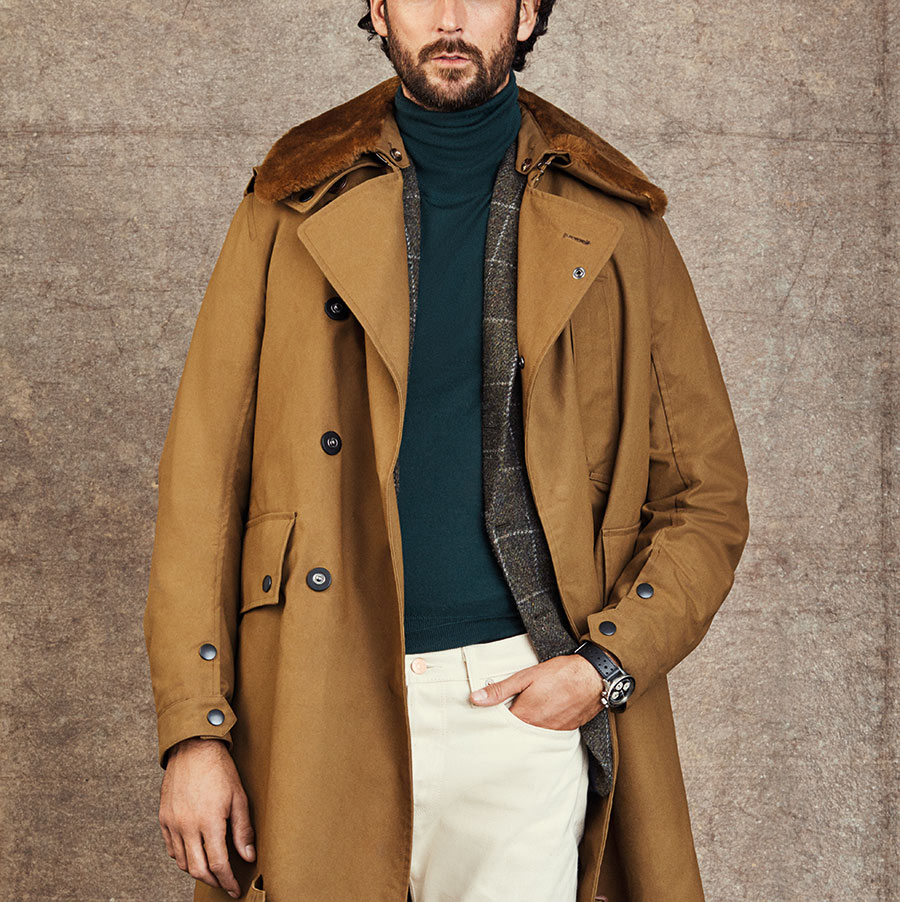 After a quick discussion, we both expressed the shared belief that the right watch, a paradigm of elegance such as a vintage Vacheron Constantin Cioccolatone triple calendar or a Philippe Dufour Simplicity in the context of a black tie ensemble, is not just the perfect companion but the crowning glory of a gentleman's Bella Figura. Similarly, a Rolex Paul Newman 6241 Daytona or an Omega Ultraman pays the perfect complement to an ensemble destined for a vintage car revival. For both of us, of course, our dream was to bring Mr Porter into a three-way marriage around the theme of the 12 most elegant moments in a man's life. Interestingly, Toby Bateman, who helms Mr Porter and is one of the individuals I admire most as a true innovator in the luxury universe, was also a Rake of the Year in 2017. During the course of interviewing him, my admiration grew for his leadership of what has been the single biggest game-changing revolution in luxury men's retail. To our great delight, Toby agreed to participate in our adventure uniting the sartorial and horological words. Both Mr Porter and The Rake have assembled 12 dashing ensembles that we believe perfectly express the sartorial needs of each of the 12 most elegant moments in a man's life. Around this, the amazing Bacs and Russo team have curated a collection of 10 watches each. For me, the greatest innovators are the men capable of uniting different universes to reach all new audiences and I feel that when it comes to this, there could be no greater collaborators than Aurel Bacs and Toby Bateman and I am deeply honoured to participate in this project with them both.
You can keep abreast of the events leading up to the auction on 5 December by following @therake on
instagram
. The clothing selected by both Mr Porter and The Rake will be present at the auction and in the events leading up to it, and available to purchase on their respective platforms. All of the watches will be viewable to the public at the Phillips auction houses in the following cities around the world:
London – 26-29 October
Geneva – 8-11 November
Los Angeles – 16-17 November
Hong Kong – 22-27 November
New York – 30 November – 5 December