Gimme Golf Style
'The comeback king', Tiger Woods is set to tee off tomorrow at Augusta National. Even if he doesn't make the cut, it is still one of the great sporting stories. The professional game reaps newsworthy tales, but plenty have surfaced from old Hollywood.
The complexities of the subterranean labyrinth that scientifically and often invisibly controls the pristine, firm, crisp and lush-green appearance of championship standard putting greens, doesn't get more elaborate than at Augusta National Golf Club, Georgia. the world's most exclusive golf club. An automated underworld of vast piping networks and mechanical blowers otherwise known as 'The SubAir System' helps drain and ventilate the putting greens. When the system's fans blow one way, they provide air to the densely seeded bent grass of the putting surface. This promotes growth. When the fans are reversed, they create a suction effect, and percolate water from the greens. This promotes firmness. Astutely mitigating the forces of nature in this way compellingly tests the skills of the best professional golfers from around world who are invited to take part in the first major championship of the year, The Masters. Suffering life-threatening injuries in a high-speed car crash on the outskirts of Los Angeles, 14 months ago, it would have been incomprehensible to suggest that five-time winner Tiger Woods would play golf again, let alone compete in this week's Masters. "As of right now, I am going to play", said Woods in a news conference on Tuesday. Not only did he all but confirm his participation, but he said: "I have been in worse positions and won". He did after all comeback to claim a fifth green jacket in 2019, more than a decade after winning his 14th major, in which time the tribulations of multiple surgeries hinted at retirement. But as former US president Barack Obama said on Twitter right after the crash: "The GOAT of golf. If we learned anything over the years, it's to never count Tiger out." Regardless of his misdemeanours off the course, there is no doubt when Woods steps out onto the first tee at Augusta on Thursday, the roar of Tiger, might be the most deafening he's ever heard.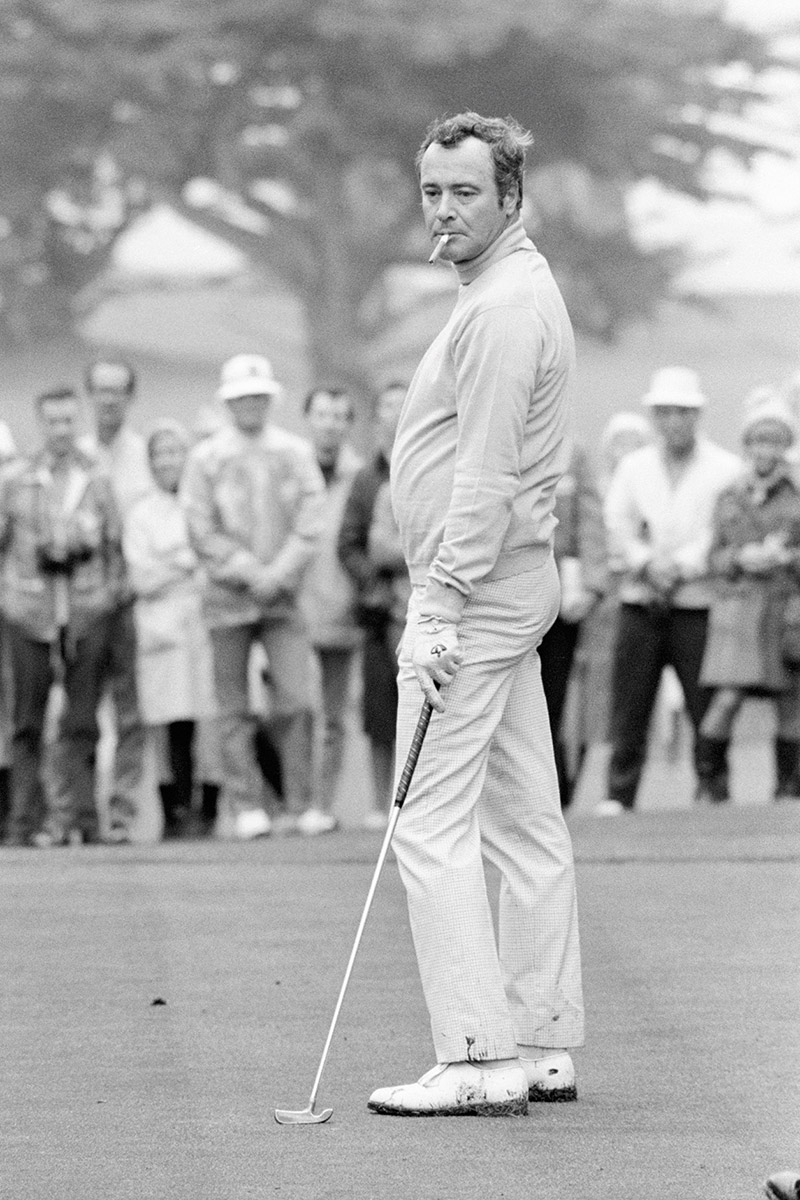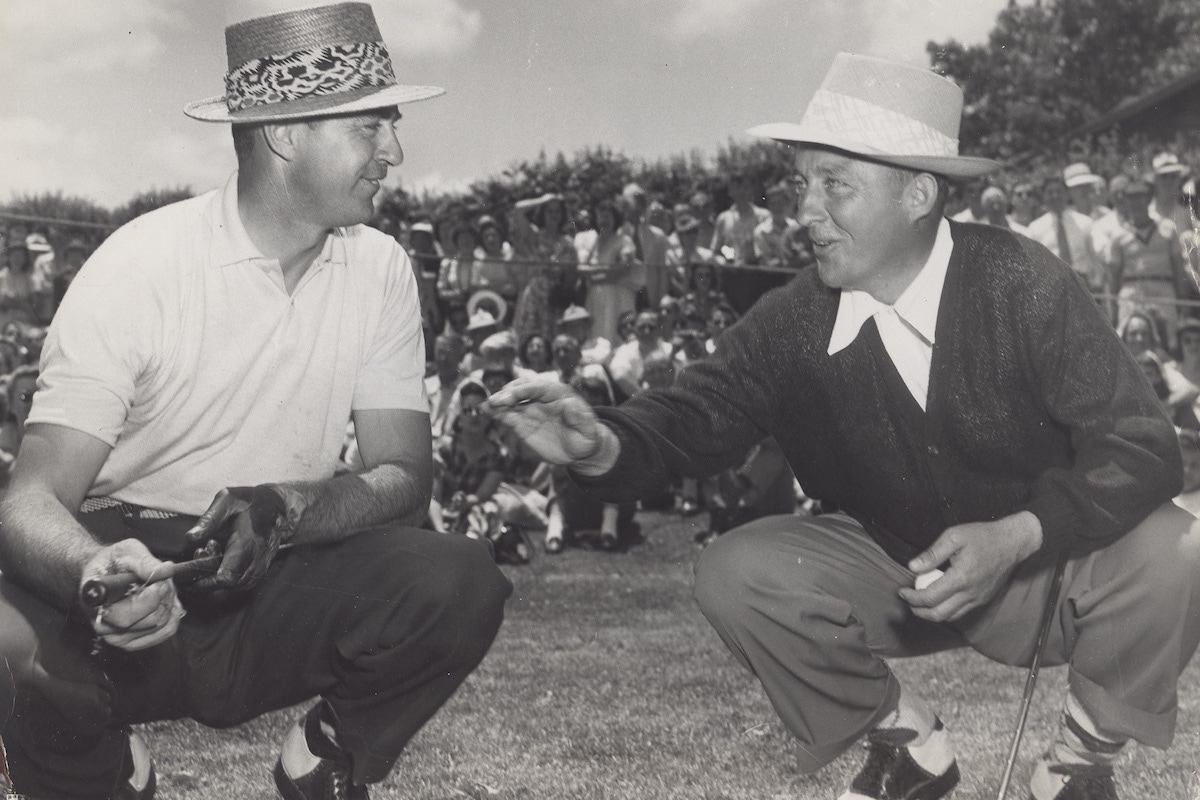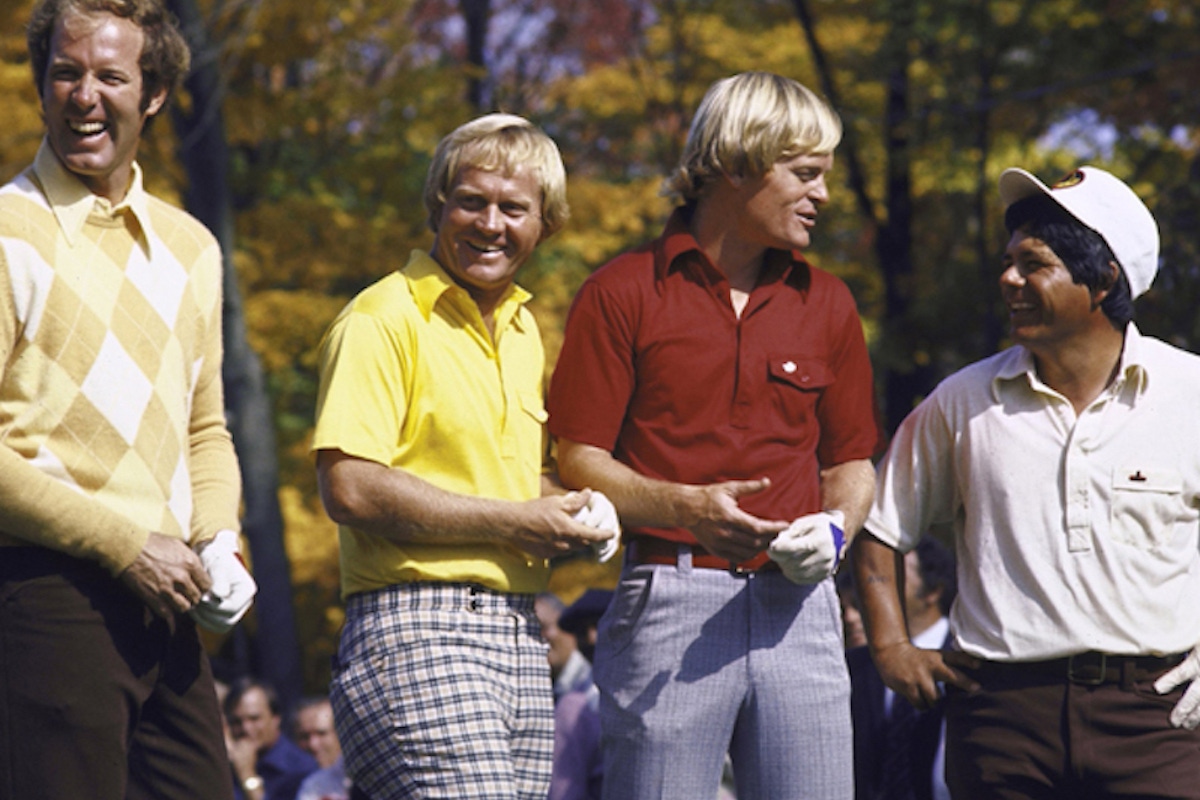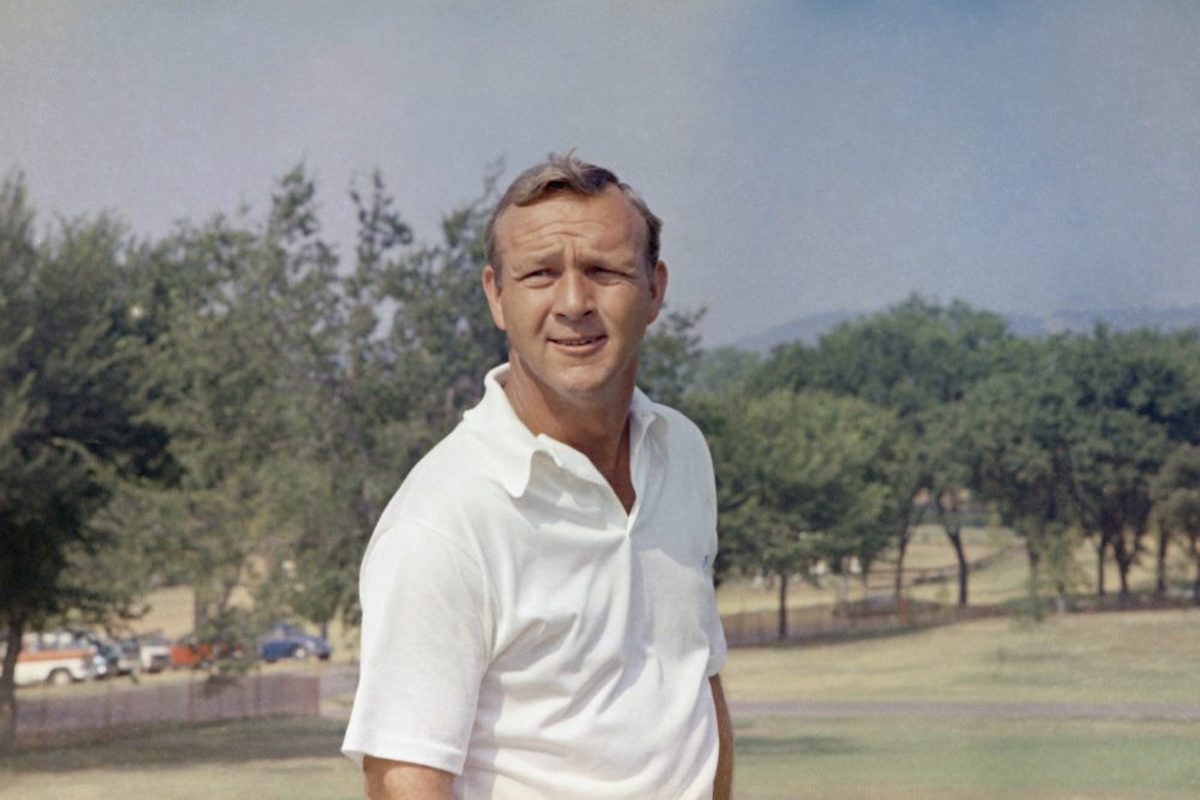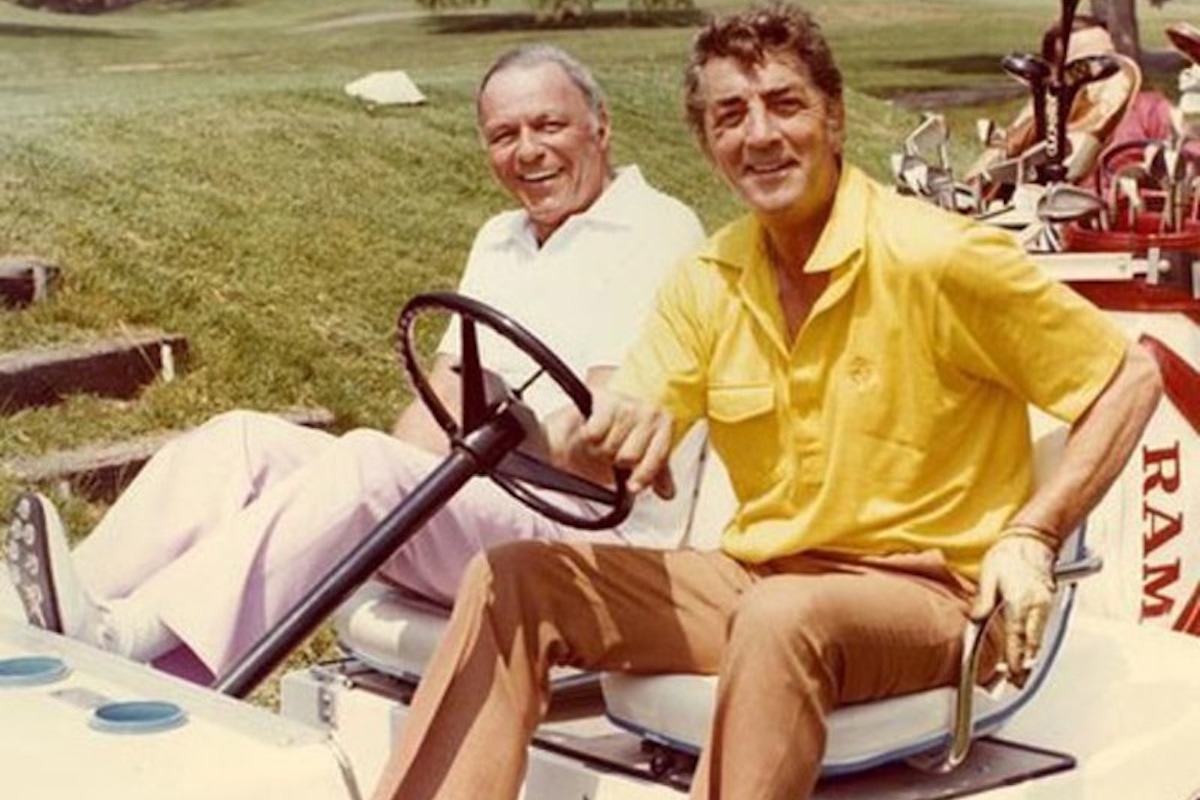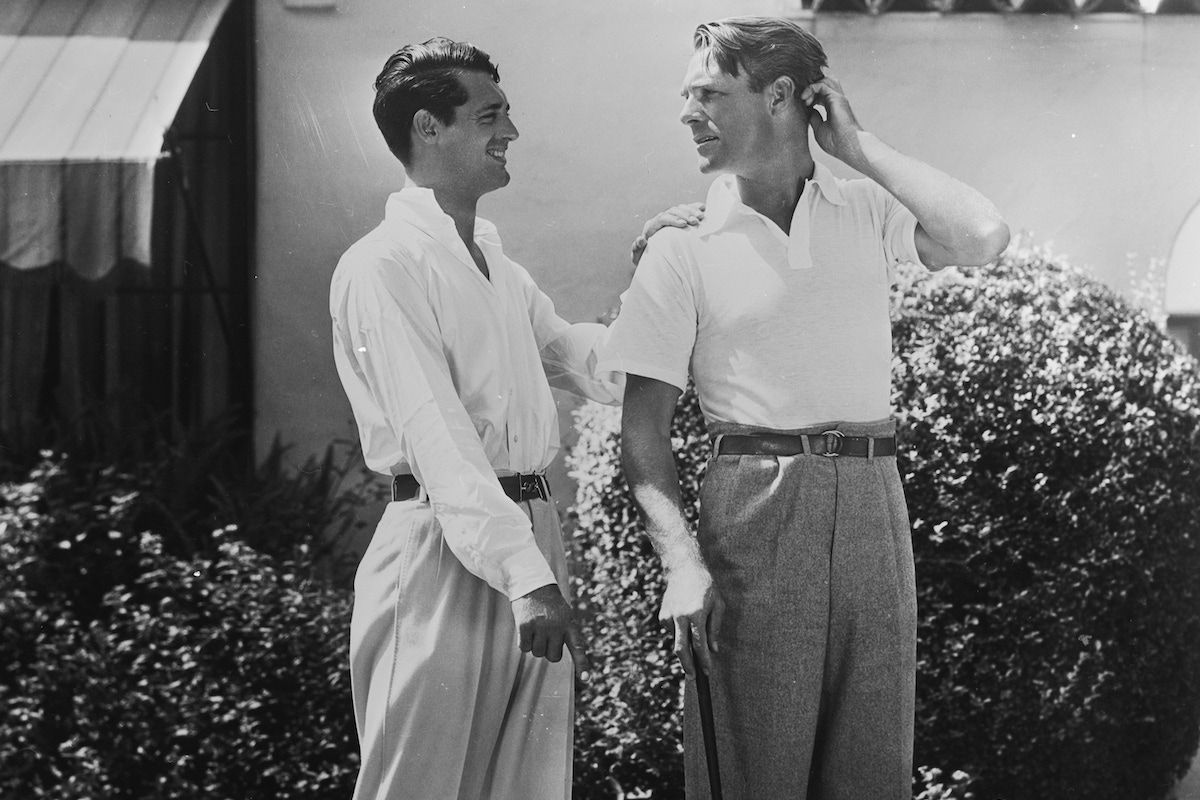 The history of golf style harkens back to when it originated in 15th-century Scotland. Gentlemen wore heavy tweeds, knickerbockers and starched collars. Yet, it wasn't until much later that its style became sexier, more playful and ultimately less rigid. Bing Crosby, who was at the forefront of Hollywood's stylish elite during the prohibition era and beyond, always opted for an aesthetic that was singularly very classical, but was paired and worn with gaiety. According to David Pavoni, co-author of the book, "Golf in Hollywood" with Robert Chew, the members of Los Angeles Country Club shied away from admitting entertainers like Crosby. Pavoni says in reference to LACC and Randolph Scott: "He wanted to be a member there and they said we don't accept actors and he said, 'I'm not an actor and I have 50 films to prove it.'" Other clubs were more hospitable, but many descended on Agua Caliente, Tijuana - a resort accommodating a renaissance of hedonism for Hollywood's glamour set in the late '20s and early '30s. Crosby would wear a long-sleeve cardigan, right up until his death: coincidently on a golf course in Madrid after suffering a fatal heart attack. It's on the lower half that many come unstuck, but not Crosby-crooner supreme, sticking to his high-rise, wide-leg, gabardine trouser. His easy style was typically capped with pipe and fedora hat. His great friend Sam Snead, whose nicknames included "The Slammer", "Slammin' Sammy Snead," and "The Long Ball Hitter from West Virginia" was admired by many for having the "perfect swing." It was no surprise then that he won three Masters Tournaments in 1949, 1952 and 1954. Iconic for his straw fedoras wrapped at the base with a colourful or printed tie, Snead had a signature look throughout his whole career, donning a rather laid-back style on the course with either a white or yellow buttoned-up polo shirt under a V-neck sweater. It was a more vibrant appearance than that of the great players who preceded him. Fresh from another all-nighter on the Vegas strip, it wasn't unusual for fellow golfers to spot the flamboyant and effortlessly cool Rat Pack member, Dean Martin at the first tee before lunch. Unlike many other celebrities and professionals of the time who were dressed in archetypal golf attire, you could never predict what outfit he might show up in. He often disregarded prohibitions against shorts, invented by stuffy clubhouse officials, but whatever combination he chose it was downright sexy. He favoured a more loose-fitting polo, either un-tucked or tucked into tennis style shorts that were very much on the tight and short side. He would even be seen chipping out of bunkers with no shirt at all. Checked pants and Argyle knits were also present in his golf wardrobe, often opting for a more regular cut of trouser. Great friend and regular golfing partner Frank Sinatra once said, "Orange is the happiest colour." This remark proved to be quite true, where the pair were often seen larking around on the course with Sinatra frequently in an orange polo shirt.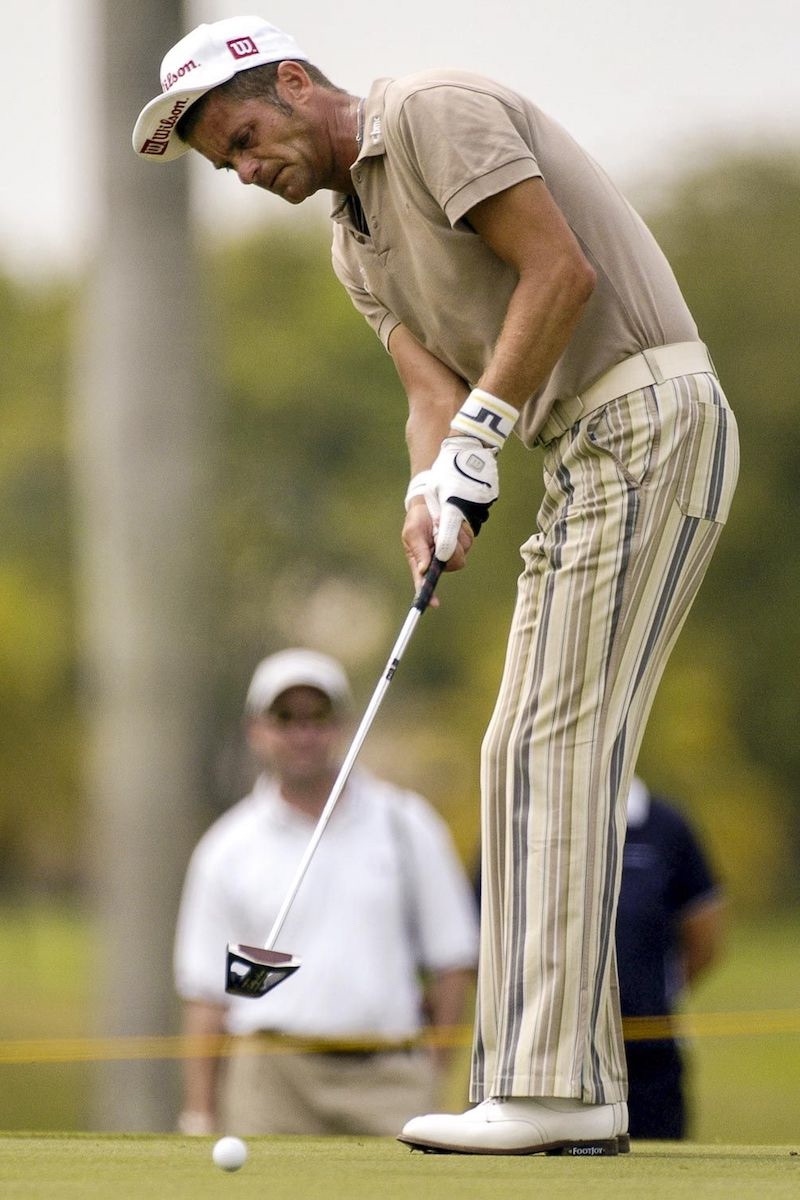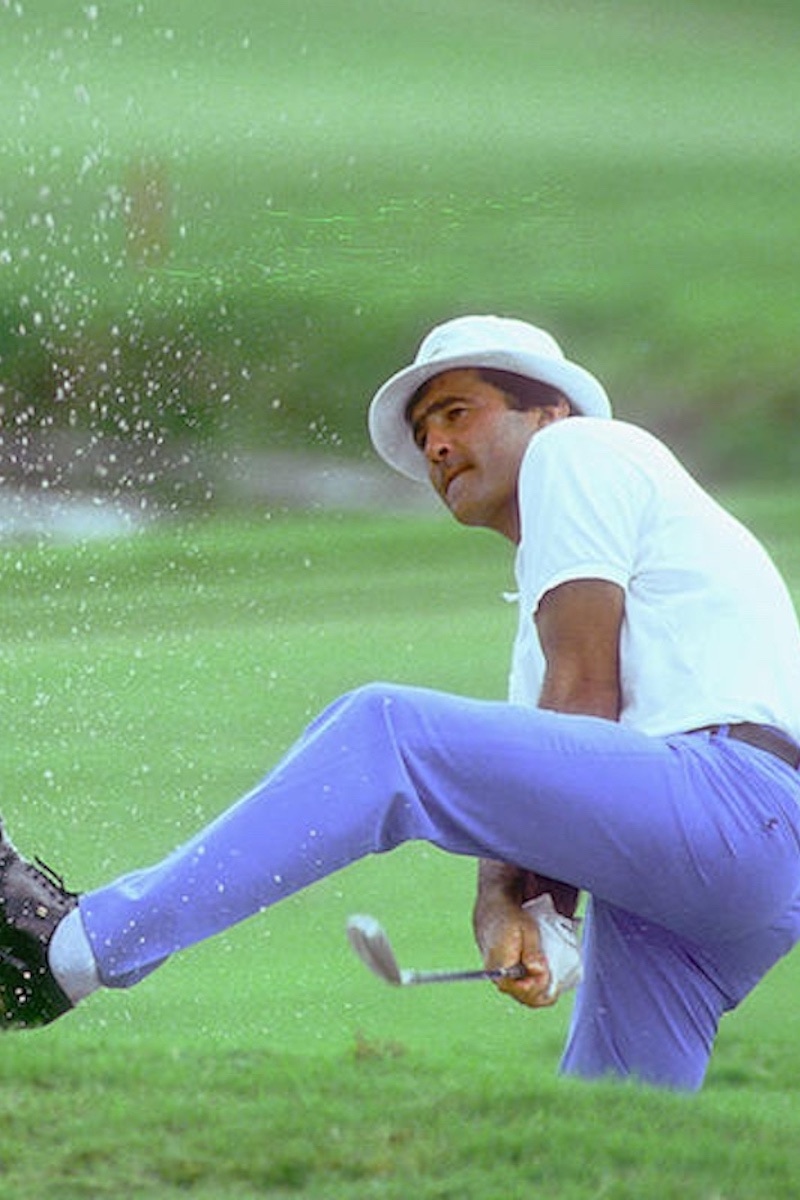 The level of devotion to Arnold Palmer as a gifted golfer and personality was quite something to behold. And quite rightly so. But the superior reason for luring in this mass appeal, was that he always looked so good playing golf. Blessed with a pugnator-like physique, with broad shoulders, slim waist, muscular arms – he looked like a movie star and dressed like one too. His trouser tones were usually a spectrum of greys ranging from stone to charcoal, nearly always with a crease down the middle. He was a master at pairing a polo with the right shade of trouser. Think back to the World Series of Golf, 1963 at Firestone Country Club, Akron, Ohio when he opted for a striped number, tucked into the waist of a grey pleated trouser. It is no coincidence that a certain selection of pros in the current generation who have a cult following, boast a trademark look. There's Shingo Katayama's straw sombrero and studded belt, Jasper Parnevik's upturned bill on his baseball cap and Ian Poulter's tartan trousers. None of the them won the coveted green jacket, or even a single major, but it is their desire to push the boundaries of style that made them stand out. They're all part of the old-guard of the current crop of players. The decline of eccentrics and liberal minded hot-shots in the new wave of golfing royalty is laid bare for people to see. Advancements in textile technology and an entourage of performance enhancing gurus behind each professional, hammering down stringent diet measures, has zapped away much of the fun for golf followers. Designed to improve performance, fabrics now tend to be stretchier for ease of movement or shinier to wick moisture. Who remembers a youthful Tiger Woods win the 1997 Masters Championship? On one day he wore reverse double-pleated light grey trousers, with a loose-fitting ribbed royal blue polo shirt. He looked charming and dare I say it 'comfortable'. Wrapped up in all the convoluted science behind gaining those minute performance advantages, you're likely to see him wearing a tight fitting round neck T-shirt, tucked into some flat-fronted black chinos and black golf shoes of the trainer variety. It was his attire when he remarkably defied all of the odds to win the 2019 Masters. It is by no means a strong representation of what others are wearing, but an example of how golf fashion has changed.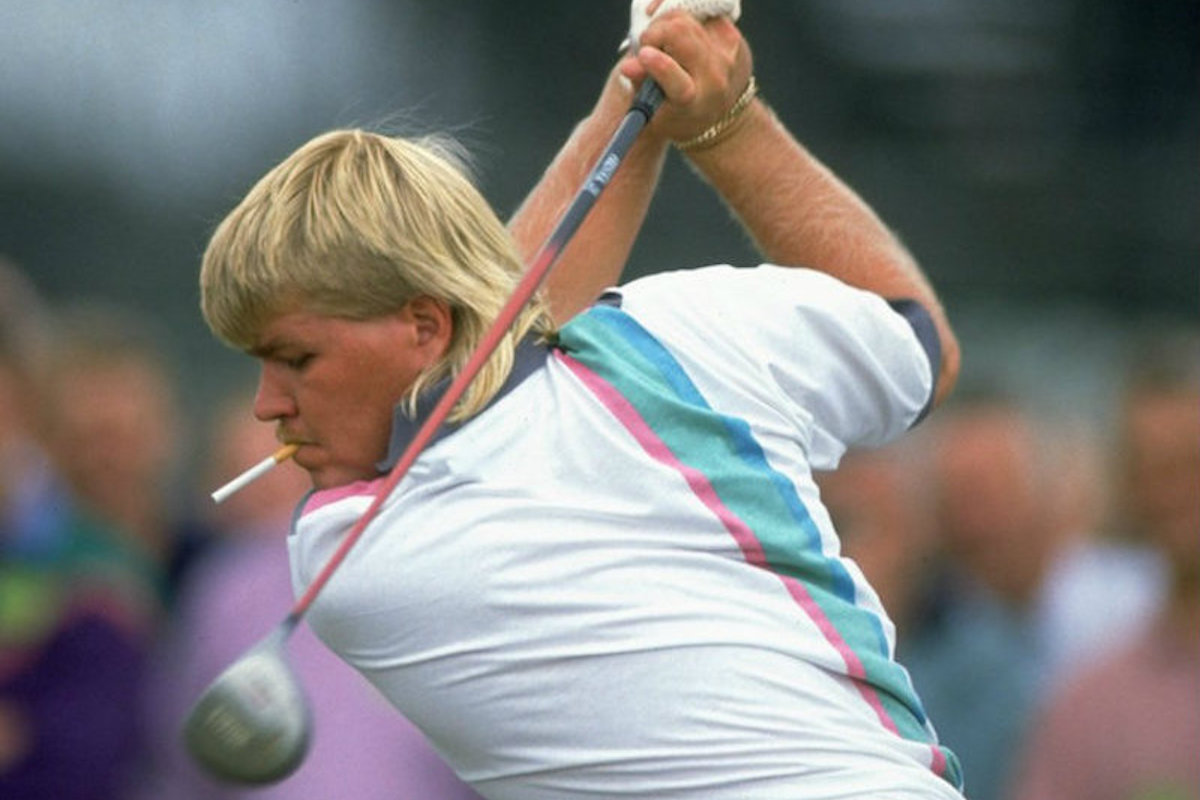 In fact, it was in the 1990s that heralded some of the sport's most iconic looks from some of the most adroit golfers of all-time. There was two-time major winner John Daly, whose collection of kaleidoscopic trousers nearly eclipsed his blonde mullet. Spaniard Seve Ballesteros liked a bright pink V-neck along with a compilation of pastel-coloured trousers that were more of the Italian style of cut. Or there was fellow Spaniard Miguel Angel Jimenez who was rarely seen without a Cuban cigar on the fairway, sporting a phenomenal selection of indie-style striped polo shirts. There's this preconceived idea that strict dress codes chartered by a long history of snooty member officials doesn't allow one to dress with pizzazz and panache. While the dress codes are put in place in good faith, there is an abundance of ways to be eccentric and experiment within the parameters of the code, if you choose wisely. And there is no better place to peruse your golf attire selection for this summer than at TheRake.com.