Sunspel: Masters of Minimalism
British brand Sunspel is beloved the world over for its luxury everyday staples, which it has been producing with the same 'less is more' approach since 1860.
Nicholas Brooke tells it straight. "You won't find a better quality T-shirt anywhere else." It's a big claim, but one the Sunspel CEO backs wholeheartedly, and upon even just feeling the fabric of one of the garments in question, it's hard to disagree. This is how a T-shirt should be: soft, simple and completely void of pretension. "We have perfected and refined the small details over many years to create the perfect range of T-shirts," says Nicholas, proudly. "A Sunspel T-shirt will last longer and age beautifully." The same notions of simplicity and durability apply to the rest of the brand's unfussy staples, which range from knitwear to boxer shorts and encompass practically everything in between. These are pieces designed to last – they beg to be worn time and again in various guises, and the conscientious approach with which they're produced allows for it. Such stringent attention to quality dates back: Sunspel has prided itself on its ability to seamlessly marry the values of craftsmanship and innovation since its establishment in 1860. Its founder Thomas Hill was a leading British industrialist who paved the way for the development of luxury undergarments, utilising extra fine cotton to create everyday clothing for quality-conscious men. Over a century and a half later, Thomas' vision endures: an emphasis on luxurious fabrics and finely-tuned manufacturing techniques forms the underlying basis of Sunspel's approach to production. "We consider key materials to be those essential to the everyday wardrobe, constructed in a way that is unique to us," says Nicholas. Cotton, oft underrated, is one such example and the type used by Sunspel, known as Sea Island cotton, is one of the world's rarest, making up only 0.0004 per cent of the world's cotton supplies. Thomas extols its virtues: "Our cotton is unique in the way that we source the finest, long-staple cottons in the world, offering its wearer a softness and suppleness that's less prone to deformation and pilling… From the sourcing of cotton bulbs, to the weaving of our cotton, and the final cutting, sewing and packaging that takes place in our factory in Long Eaton, we are able to guarantee a softness that's second to none."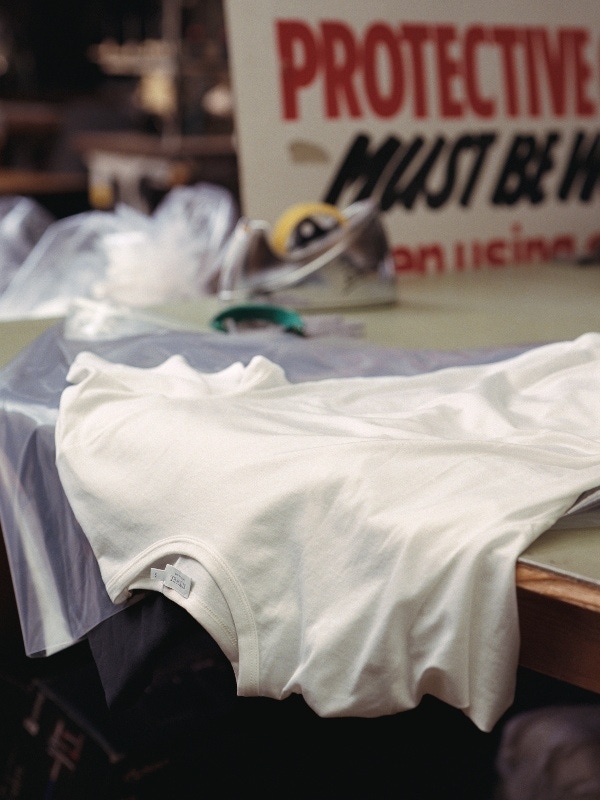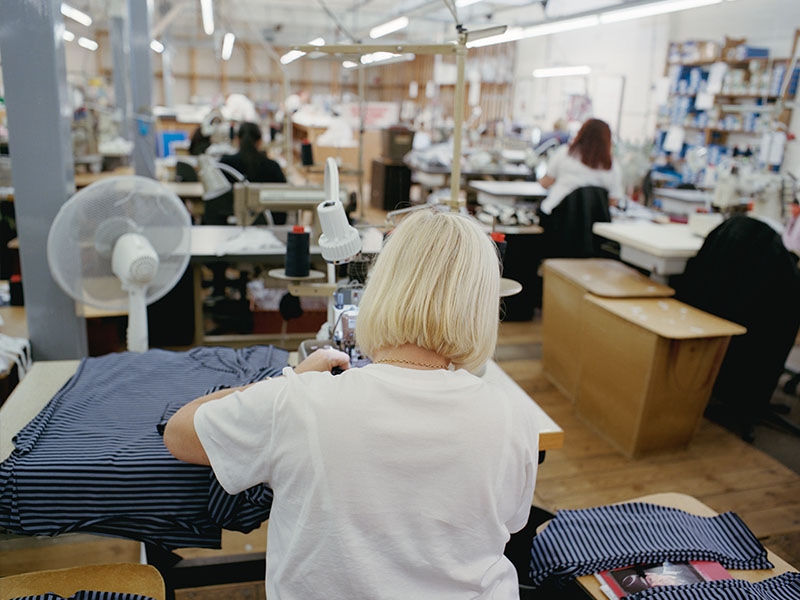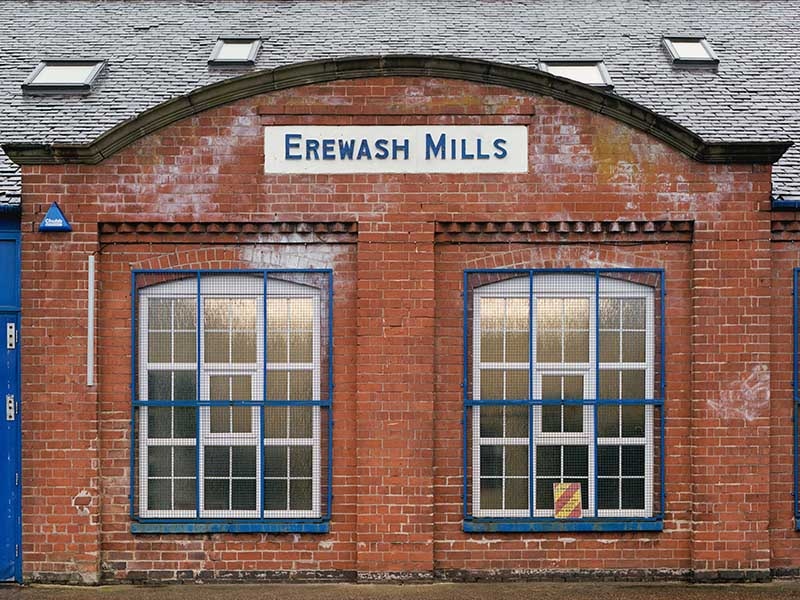 Wool is another fabric fundamental to Sunspel's essence - in fact, woollen underwear was one of the first products to be manufactured by the brand in its early days and it remained a mainstay up until recently. Today, Sunspel works with purposefully selected mills in the UK and Italy that are bound up in history, heritage and expertise to produce luxurious jackets and jumpers guaranteed to stand the test of time. The textiles themselves inform the design process and the choice of materials and their treatment take priority above all else. "For autumn/winter 2018, the design team embarked on a road trip that inspired narratives surrounding vintage wool, Scottish cashmere and Scottish lambswool," Nicholas says. This fabric-first approach lends itself to clean, minimal design – an aesthetic that Sunspel has become widely renowned for. In an age of fast fashion, it can be difficult for clothing brands to remain true to their original ethos. Once-virtuous labels are turning to trends and adopting operations of mass production in order to make a quick buck, and as such, the overall quality of menswear is in decline. Nicholas acknowledges the pressures of the industry but is adamant that Sunspel maintains the same careful approach to craftsmanship that it has always had – one built around the investment of time and real human involvement. "While the market is flooded with cheaper high street alternatives, our wardrobe essentials offer our customers a rare quality," he says. "We're able to oversee and perfect every minute detail in the design and production processes, commonly seen to fall by the wayside in a high street production chain." Despite Sunspel's increasing success as a company, one gets the sense that it won't be selling out anytime soon. Nicholas refers to the "community spirit" that still permeates every aspect of the brand and impacts the business in its entirety, from design and production to sales. Since acquiring the company in 2006, he and his business partner Dominic Hazlehurst have worked tirelessly to improve factory conditions and bring new life to the brand, whilst maintaining a commitment to British heritage and tradition. The endurance of Sunspel lies in the striking of this balance, a feat that will no doubt see the brand into its next 150 years.