Survival Instincts
What would you be prepared to do for a special-edition dive watch? Well, Panerai and the Italian military have dreamed up an offer you can't refuse. Sadly, our man on the ground reached his limit with the tinned turkey...
In 25 years of writing about things expensive, I've come to realise that a common denominator shared by aspects of the so-called luxury lifestyle is passivity. It's mostly about getting others to do things for you, lounging about achieving little, being made to feel stiflingly safe, or owning things that, perhaps, no one needs. And so smart-thinking marketers have devised ways of getting customers and clients to pay for being in adrenaline- tweaking situations. To wit, Panerai have pulled off what may be the ultimate 'experience' by charging people almost £50,000 to be shouted at, belittled and physically challenged — though they do get a watch thrown in.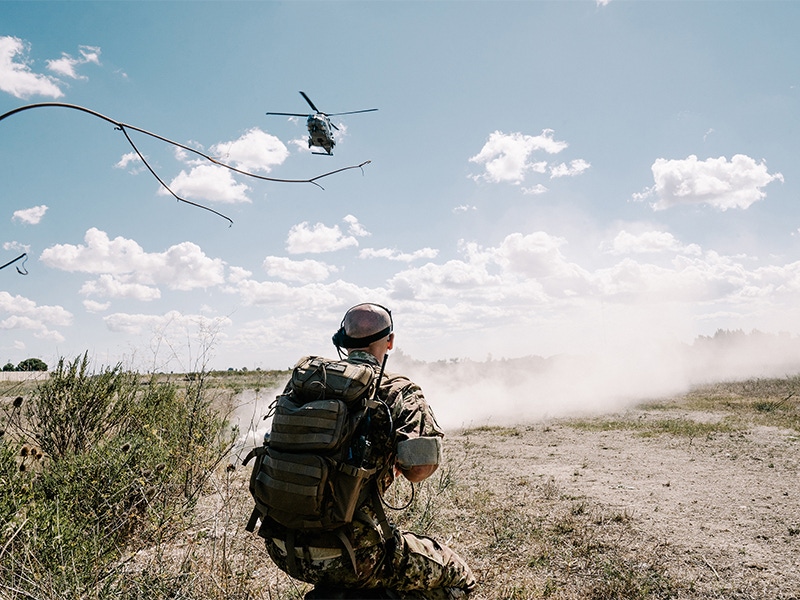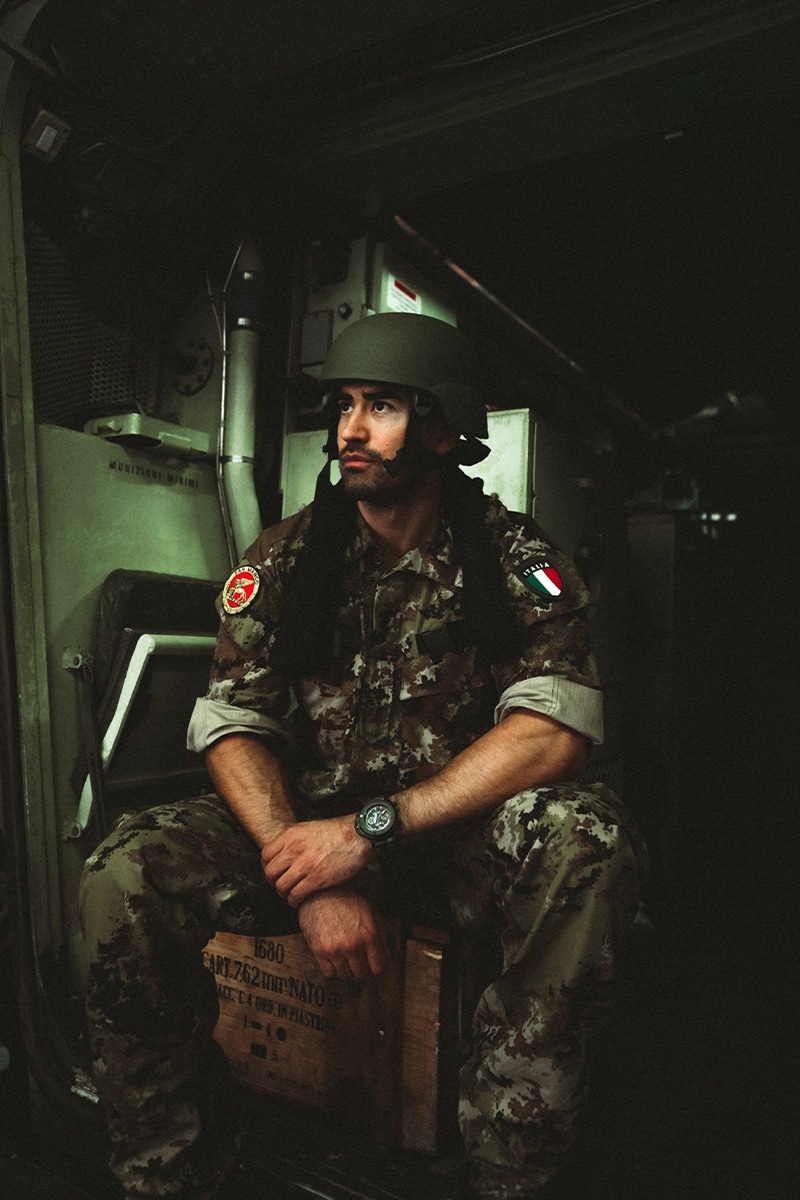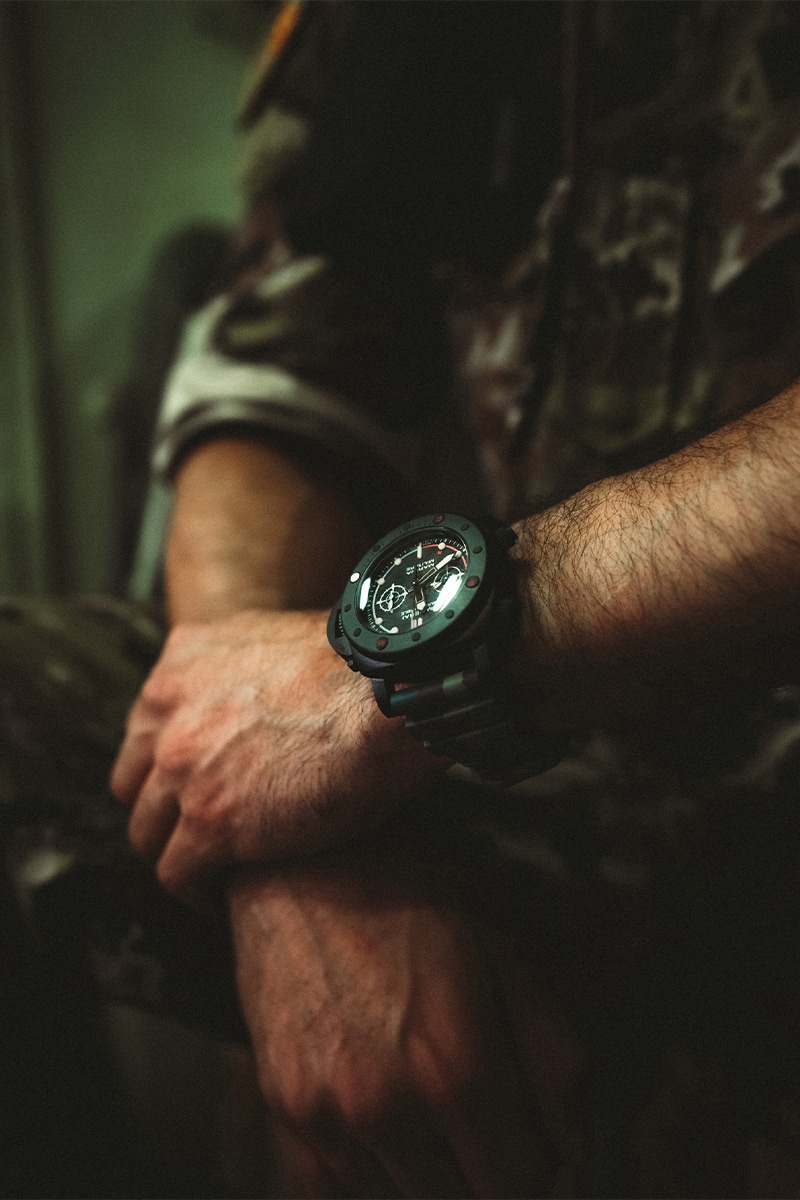 It's part of a deal with Italy's Forze Speciali, who have allowed the brand to create two special editions of their submersible dive watch. The standard model gets a 47mm, DLC-treated titanium case, a blue ceramic bezel, and a case-back engraved with the image of a swimming frogman. There will be 300 made and they cost £25,500 apiece. But for £47,500 you can have the even-more- special edition, the Experience version. This has an army-green bezel and winding crown, red dial detailing, a jungle-camouflage strap, and a back decorated with the legend 'Xperience'.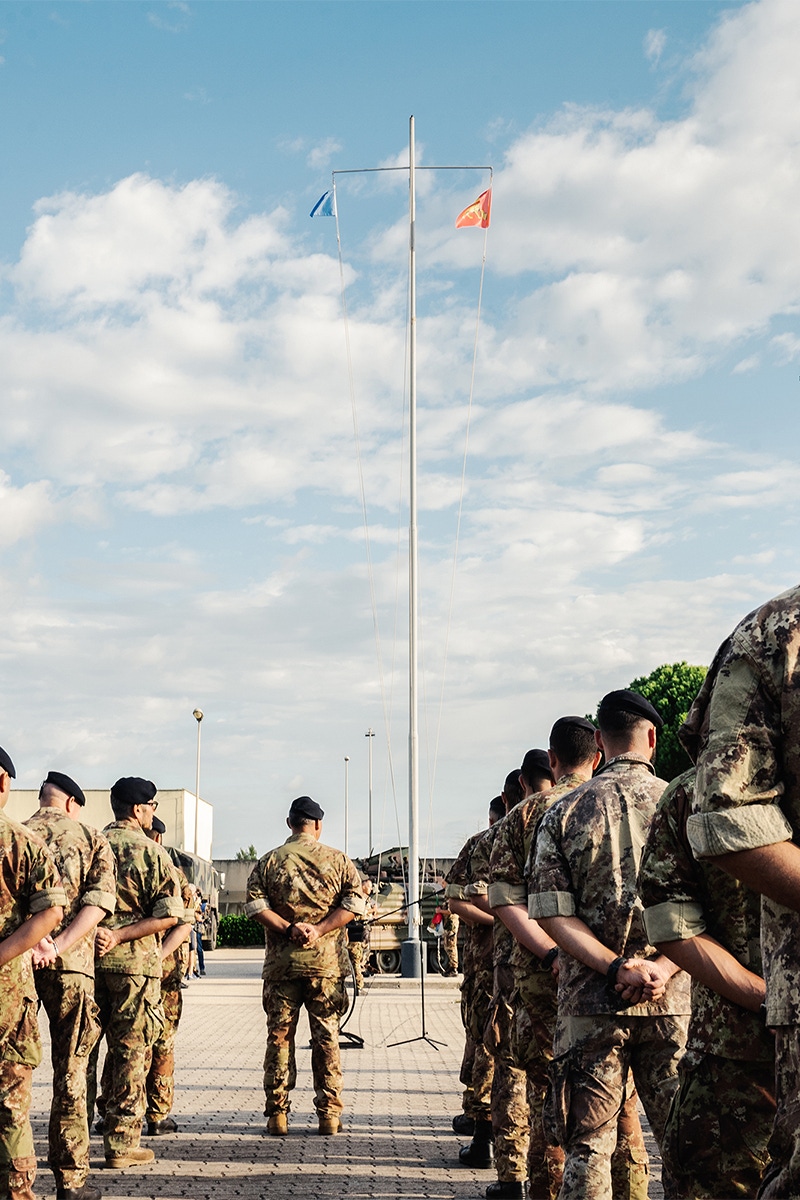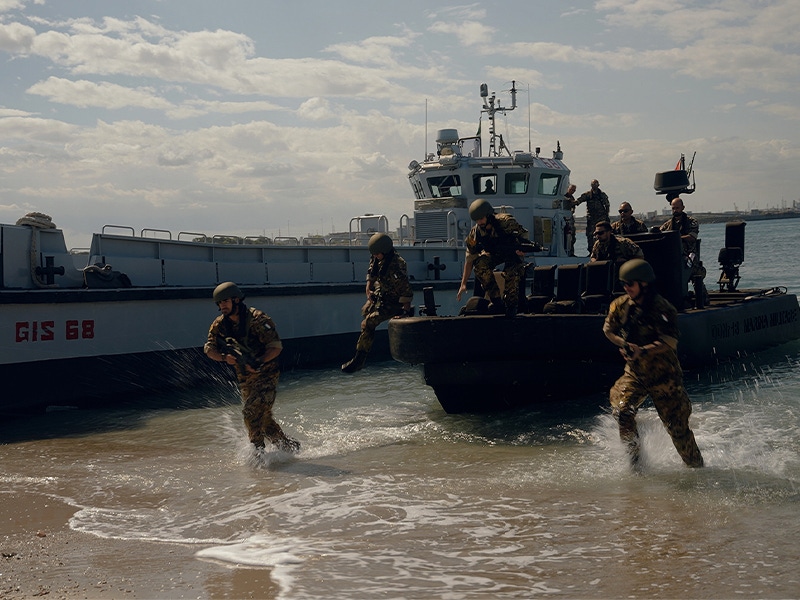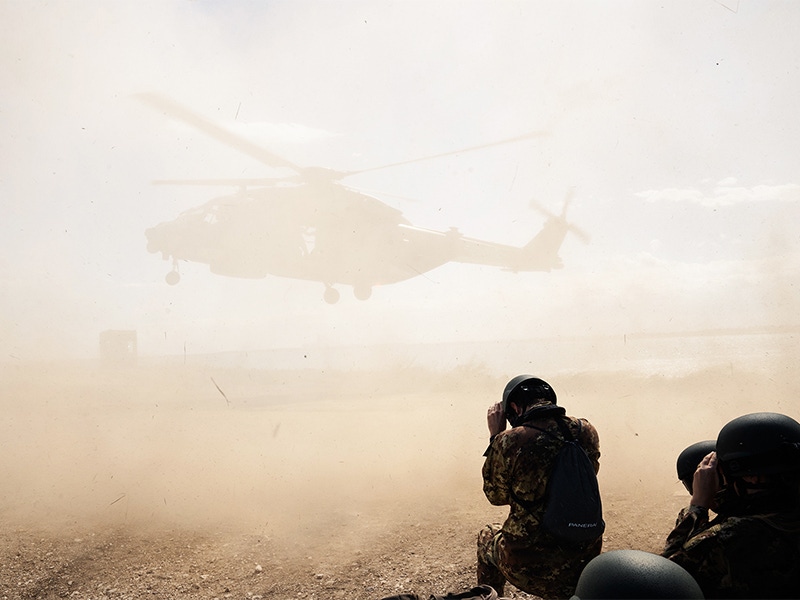 If you think the price difference is disproportionate for a few design nuances, you'd be right... because most of the extra cost is accounted for by the fact that the 50 buyers get to spend two days 'on manoeuvres' with Forze Speciali at their Carlotta headquarters near Brindisi. It's ordinarily an opportunity that money cannot buy, and undoubtedly something that any military fantasist would give their right arm (or left, depending on how they wear their watch) to take part in. When The Rake's Editor- in-Chief was offered the chance to send a writer to experience the 'experience' without having to buy the watch, it took but a moment's perusal of the names in a box marked 'cannon fodder' for him to dispatch me to Italy's scorching-hot heel.
Read the full story in Issue 85, available to purchase on TheRake.com and on newsstands worldwide now.
Subscribers, please allow up to 3 weeks to receive your magazine.