Tender Scoundrel: Jean-Paul Belmondo
Boxer turned acting heavyweight Jean-Paul Belmondo was no stranger to holding his own in the cinematic ring.
The actor Jean-Paul Belmondo is an artisan streetfighter, a modernist action hero, the quintessence of sixties France enriched with Algerian and Sicilian roots. The son of distinguished Pied Noir sculptor Paul Belmondo, undefeated youth amateur boxer Jean-Paul threw in the towel when he realised the risk the sport posed to his face and took up acting instead. After early roles opposite a young Alain Delon in Be Beautiful But Shut Up and as D'Artagnan in a TV adaptation of The Three Musketeers, Belmondo caught 1960 with a double jab as a gangster in Claude Sautet's Classe Tous Risques, then as a silk-socks-and-tweed, Humphrey Bogart-obsessed fugitive in Jean-Luc Godard's debut feature A bout de souffle (Breathless). At the time Belmondo worried A bout de souffle was such a mess it would never be released, but the definitive film of the nouvelle vague holds up shockingly well. Voted the eleventh best film of all time in 2012 by Sight & Sound's latest Directors' Poll, it remains a masterpiece of high-low culture and cine-literate verve: funny, nervy, reflexive, throwaway, voraciously referential, brutal and ultimately tragic. It minted a new poetics in cinema, a subversive spontaneity that shunned the studio system (Godard wrote the script for that day's scenes each morning and never sought permission to film on the streets). Roger Ebert called it the most influential debut since Citizen Kane. Without it, there'd be no Mean Streets, no Pulp Fiction and far fewer jump-cuts in every visual genre from music videos to adverts. "He earned the right to spar with France's freshest auteurs and the most intoxicating actresses." When A bout de souffle thrust Belmondo into the highest class of European arthouse, he earned the right to spar with France's freshest auteurs and the most intoxicating actresses on the continent, including Jeanne Moreau in Seven Days… Seven Nights, an Oscar-winning Sophia Loren in Two Women and Claudia Cardinale in The Lovemakers. Francois Truffaut wanted him for Fahrenheit 451 opposite Julie Christie. Crime doyen Jean-Pierre Melville could channel his handsome ambiguities into a priest (Leon Morin, Priest), a boxer-turned-bodyguard (Magnet of Doom) or a robber (Le Doulos), as Louis Malle did for The Thief of Paris. In 1965, he reunited with Godard for Pierrot le Fou, a nightmarish media-society precursor to Bonnie and Clyde. The New York Times lauded him as "the most impressive young French actor since the advent of the late Gérard Philipe". And yet, for all the highbrow hype, Belmondo himself was resolutely unpompous, his bedside reading more Tintin than Robbe-Grillet. Reacting to the vast box-office triumph of spy-romp That Man from Rio (1964), Belmondo (who performed all his own stunts) suggested the French intelligentsia were wary of a commercial hit: "Success in France is always looked down on, not by the public, but by intellectuals. If I'm nude in a film, that's fine for the intellectuals. But if I jump from a helicopter, they think it's terrible."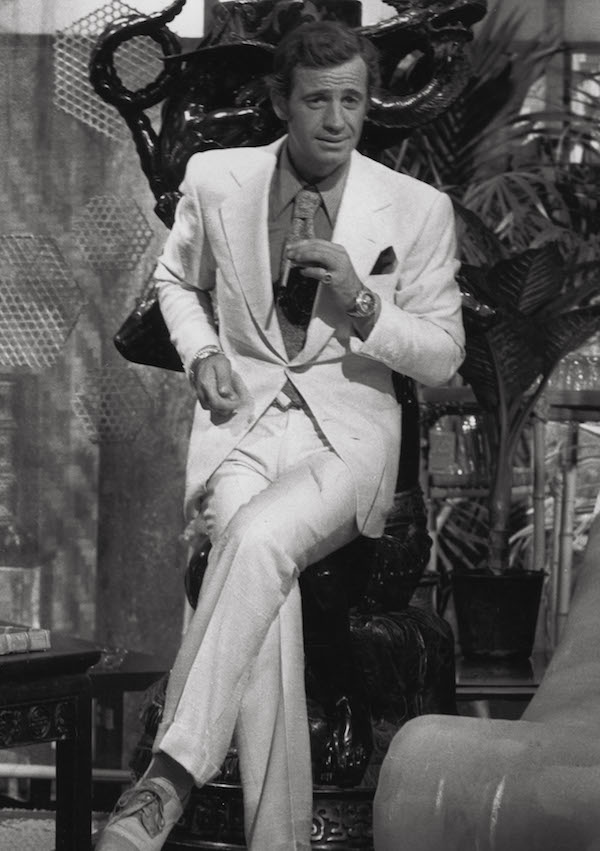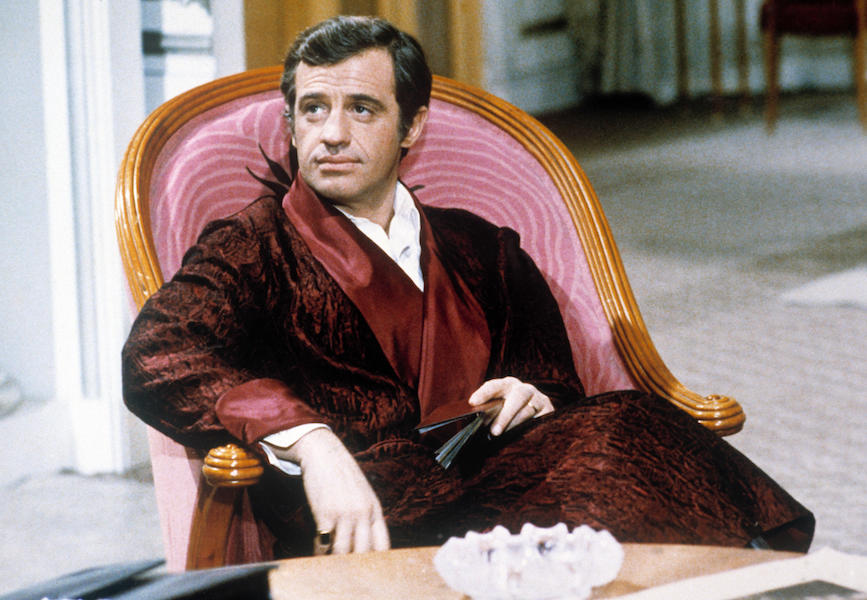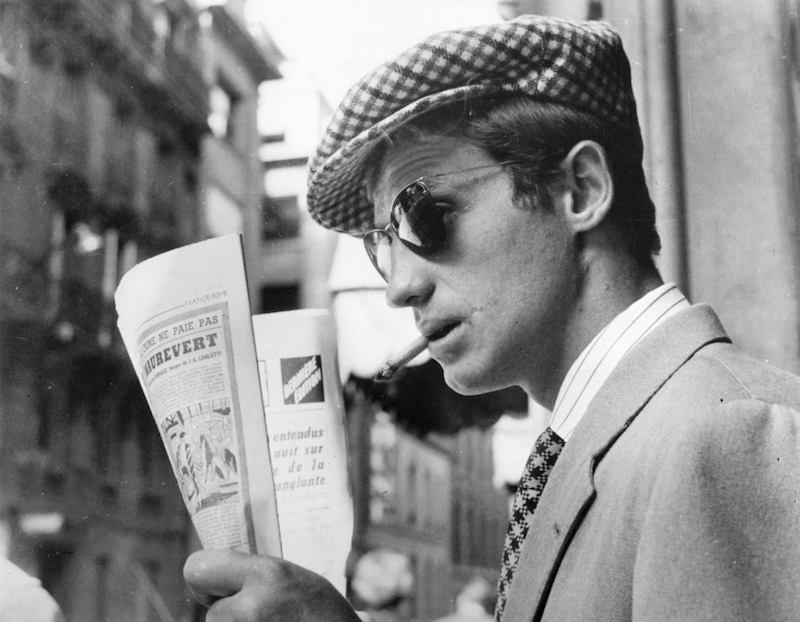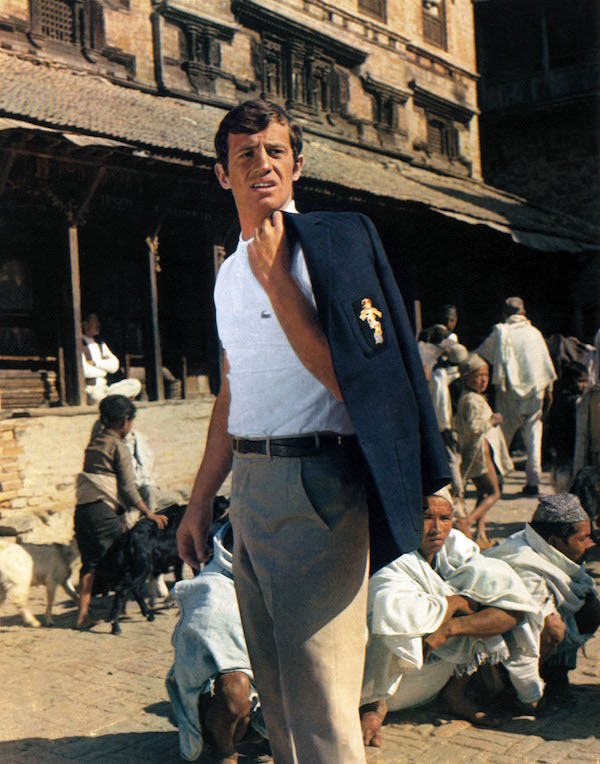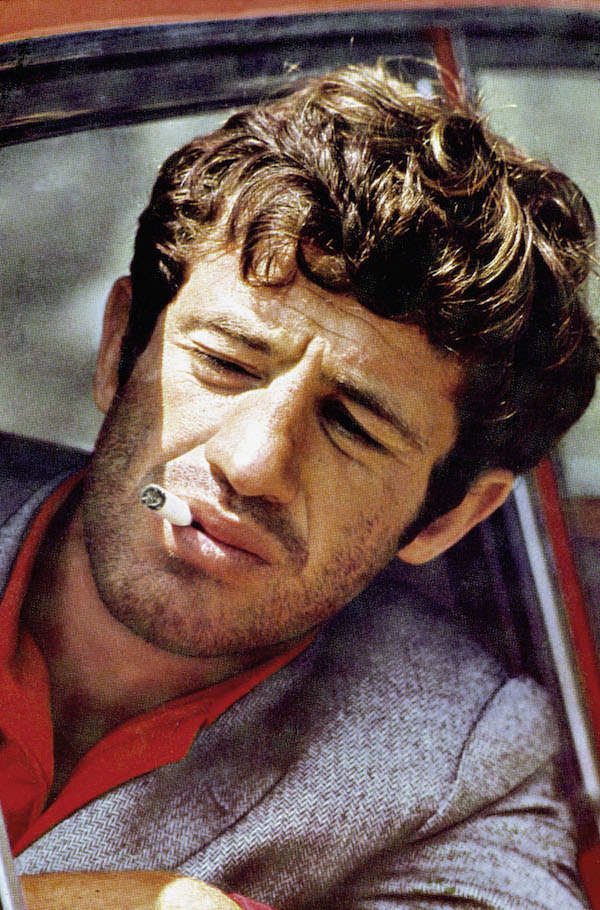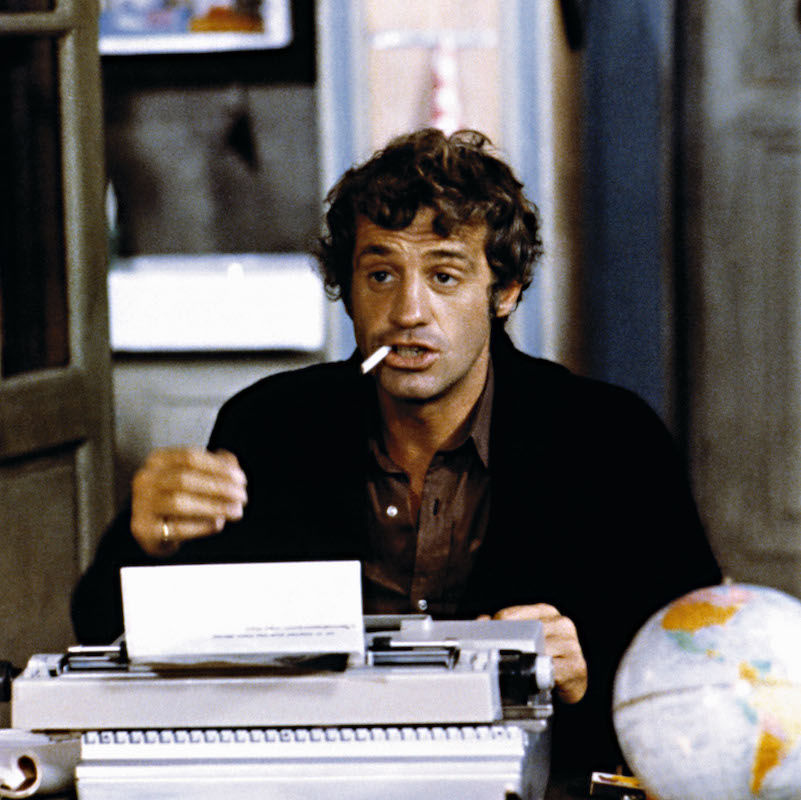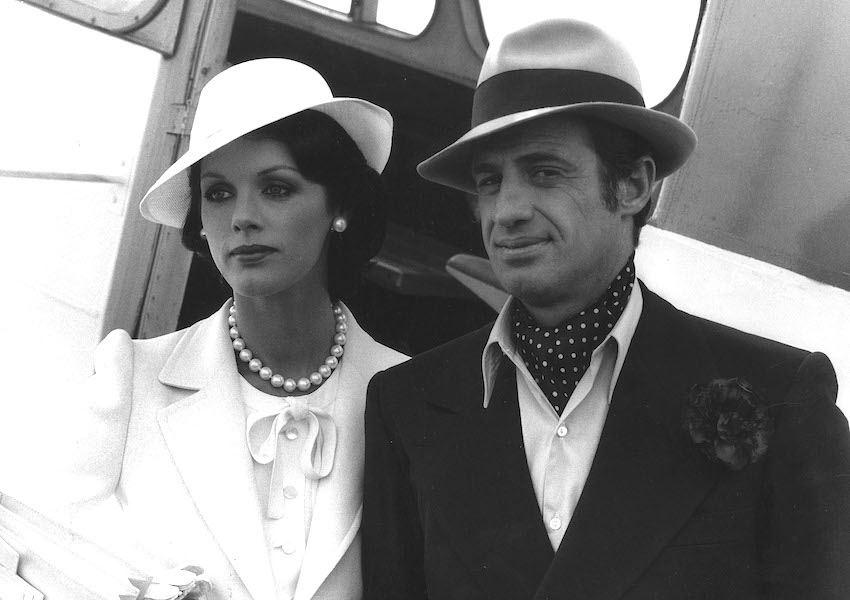 A hardy operator off-camera, Belmondo was taken to court for insulting a policeman one minute, sued by Alain Delon for financial impropriety the next. Like recent Rake subject, Tony Leung, Belmondo initially refused to make films outside France, though he changed his mind and took a sabbatical in Hollywood to improve his English (he had a cameo in Casino Royale, but sadly hasn't ventured much further into Anglophone cinema). From the seventies onwards, he produced films as often as act in them, a highpoint Claude Chabrol's Dr Popaul with Mia Farrow. But the populist star of action films and comedies like Tendre voyou (Tender Scoundrel) sated his intellectual hunger in 1987 with the play Kean, a Sartre adaptation of Dumas, two of France's most fearsome literary heavyweights. A year later, Belmondo was awarded the Best Actor César for Claude Lelouch's Itinéraire d'un enfant gâté, but rejected the trophy because César Baldaccini, the sculptor who'd designed the award named after him, had once disparaged the work of Belmondo père. "His father could have fashioned that face out of clay: the impish eyes, the caligulan nose." Between his two marriages, Belmondo had romances with Ursula Andress and Italian actress Laura Antonelli. He raced up the rungs of the Legion d'Honneur all the way to Commandeur (a callback of sorts to his national service in Algeria). Earlier this month he turned 84 and his most recent film, based on Vittoria de Sics's Umberto D, was 2009's A Man and his Dog, a gentle heartbreaker like its lead. "Rodin is himself a cathedral", a contemporary once said of the great sculptor. If Rodin was a cathedral, Belmondo is a one-man Pompidou Centre of cinema-chic, all the more mysterious for his transparency and refusal to pose as an intellectual. His father could have fashioned that face out of clay: the impish eyes, the caligulan nose, the cigarette-stung glade of the lips - shades of the young Picasso. Compared to compatriot peers Alain Delon or Jean-Pierre Léaud, Belmondo was the most relatably dangerous, the uncovenanted rogue, the inexpiable charmer. Albert Camus, a pied noir like Belmondo's father, once defined a rebel as "a man who says no". Belmondo has said no throughout his life, to facile labels, to intellectual excess, to awards, to Hollywood. The finest French actors of today, like Vincent Cassel and Jean Dujardin, can afford to take note.