The Heart Grows Fonda
She is a libertine, a political and social activist and at the age of 84, Jane Fonda remains her gauntlet-hurling, shit-stirring, couldn't give a damn self.
Scroll through your Netflix feed and you'll find the sitcom Grace and Frankie. One of its stars is 84-year-old Jane Fonda, and the other is Lily Tomlin. They play a pair of one-upping lifelong friends whose husbands fall in love with each other, leaving the women suddenly single. Even in 2017 it is a fairly daring premise for mainstream media, yet for Fonda it is merely an extension of a career in which she has gleefully stirred hornets' nests and displayed a billionaire's nous for business.
Born in 1937, her father was the noted actor Henry Fonda, a man who could portray a staggering range of emotion on screen but who was, by most accounts, colder than an Inuk's fridge. Despite an initial reluctance, Jane joined the Actors Studio and, in 1968, announced herself to the hearts and minds of men the world over in the film Barbarella. In a silver miniskirt whose hems had sterling views of her all-American pleasure garden, she played a carnally fuelled alien whose attitudes mirrored the burgeoning sexual liberation of women around the world at the time.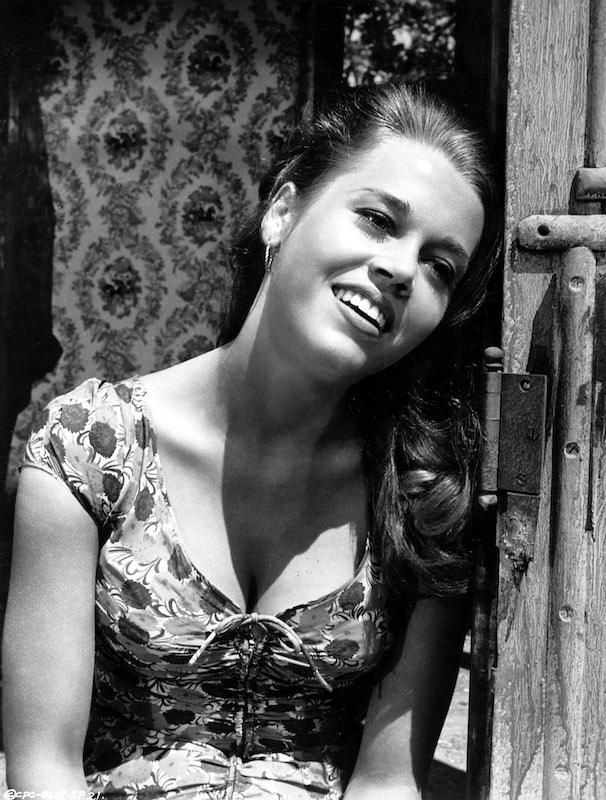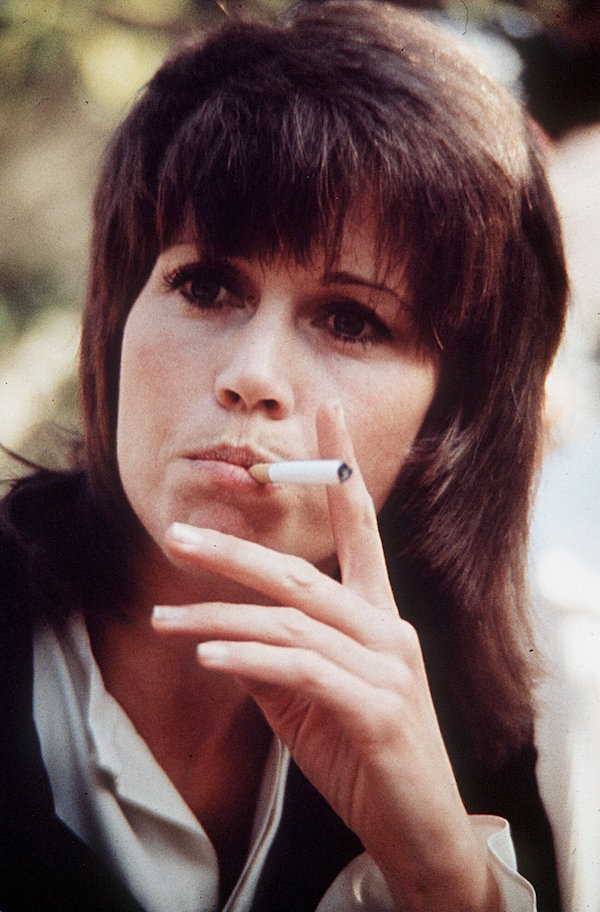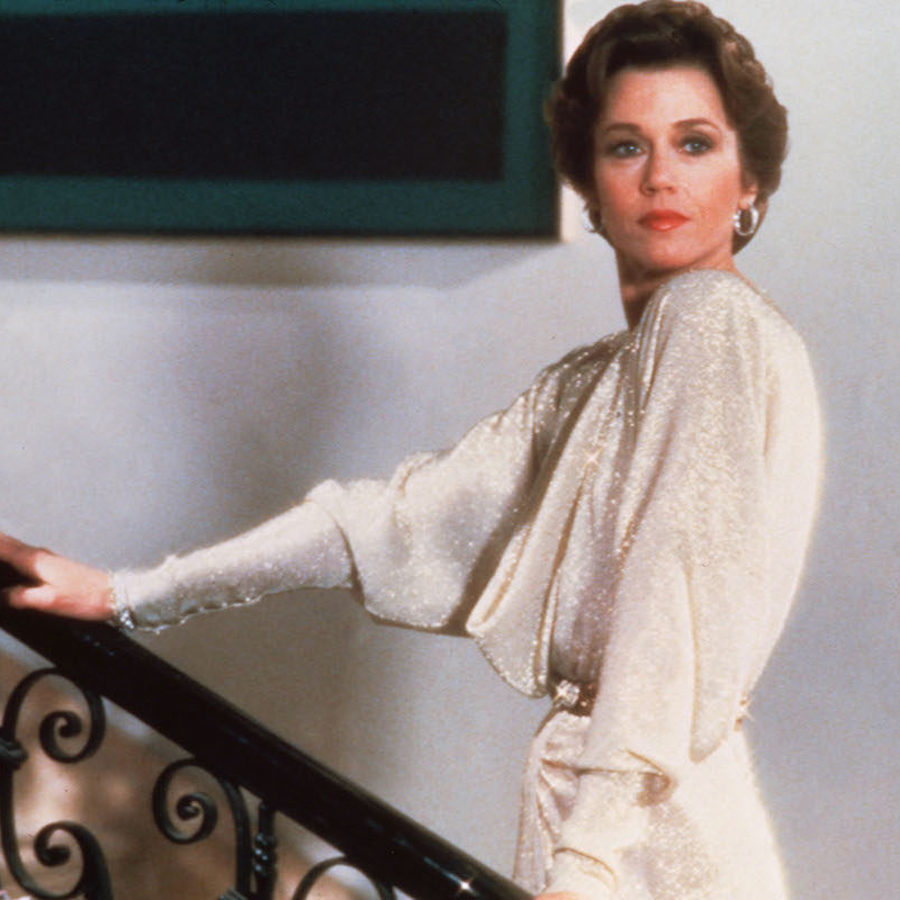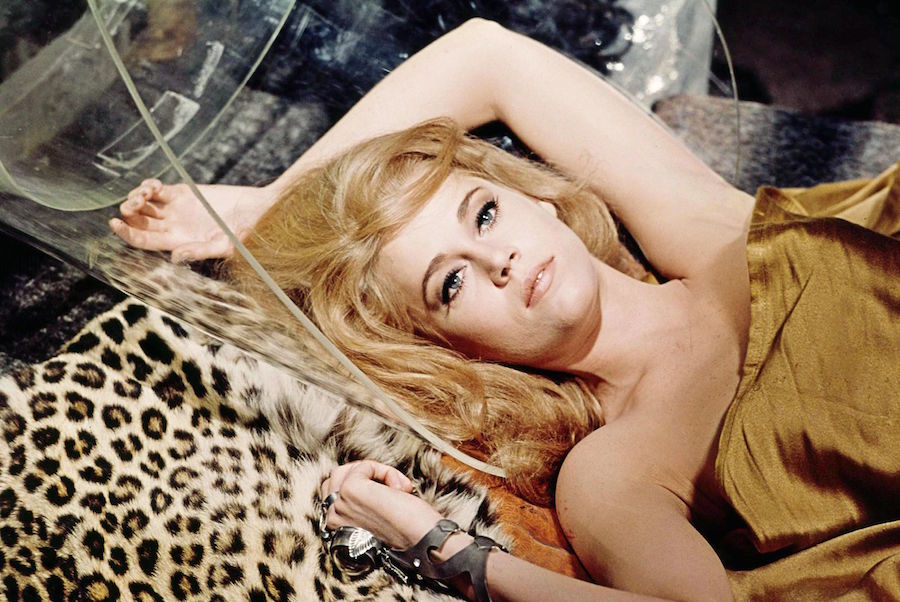 A year later she was nominated for her first best actress Oscar for They Shoot Horses, Don't They?, and in 1971 she took home the award for Klute. Playing a prostitute with a goddess's body and a mercenary's ethos, the film's seminal scene involves a man humping away on top of her as she makes the requisite moans while checking her watch. In displaying sex as a sometimes tedious chore for women, she struck a chord with her gender and gave men plenty to think about. Over the next 15 years she would score another four best actress and best supporting actress nominations, and one more win. That's five nominations and two wins in a decade and a half: suck on that, Meryl.
Her legend was burnished with an unbridled and unapologetic sexuality that gave rise to tales both plausible — Warren Beatty apparently noted she could unhinge her jaw like a python — and apocryphal: while studying at Vassar College she was told she could not attend the daily 'Tea in the Rose Parlor' without wearing gloves and pearls, so was said to have returned wearing only gloves and pearls.
A story more likely based in fact is one in the autobiography of John Phillips, of The Mamas & the Papas, which spoke of a Malibu orgy featuring his then wife, Michelle Phillips, "a well-known movie director and his extremely famous movie star wife, and another single male movie star". It is commonly believed the unnamed were Fonda, her husband, Roger Vadim, and Beatty. As with so much else in Fonda's life, zero fucks were given. (Or in this case, plenty.)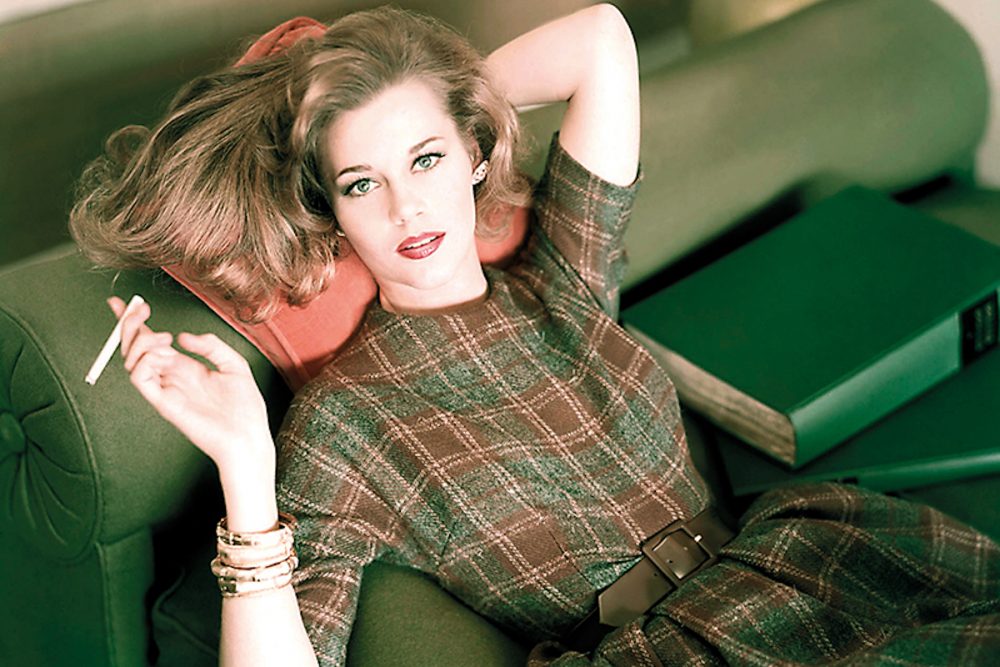 A genuine libertine, she is also possessed of a fierce social conscience, in December last year blogging about the Standing Rock oil pipeline standoff. In 1972 she travelled to Vietnam to learn more about a war she vehemently opposed, met with P.O.W.s and delivered to them letters from home. Here, she made possibly the biggest self-confessed mistake of her career: allowing herself to be photographed on a North Vietnamese anti-aircraft gun. This earned her the ire of some in the U.S., an ire that was still burning in 2005, when an ex-soldier spat tobacco juice in her face at a book signing.
Now a picture of refined elegance, she was twice a Vogue cover model and got name-checked in the rap classic Baby Got Back with the immortal line, "But Fonda ain't got no motor in the back of her Honda". Sir Mix-a-Lot's allusion was in reference to the actress's wildly successful exercise videos. She sold 17 million copies and by the mid eighties had a personal net worth of around $50 million. Many's the young man who spent a lonely yet fulfilling evening watching Jane doing squats in her high-cut leotard. Yes, we felt the burn.
Three marriages and several autobiographies later, Fonda was the most open of books. In what must have been one of the more bizarre episodes of her life, she told Jimmy Kimmel that when Michael Jackson visited her on the set of On Golden Pond in 1981, they went skinny dipping. You must have been some kind of adult woman if Michael wanted to see you naked.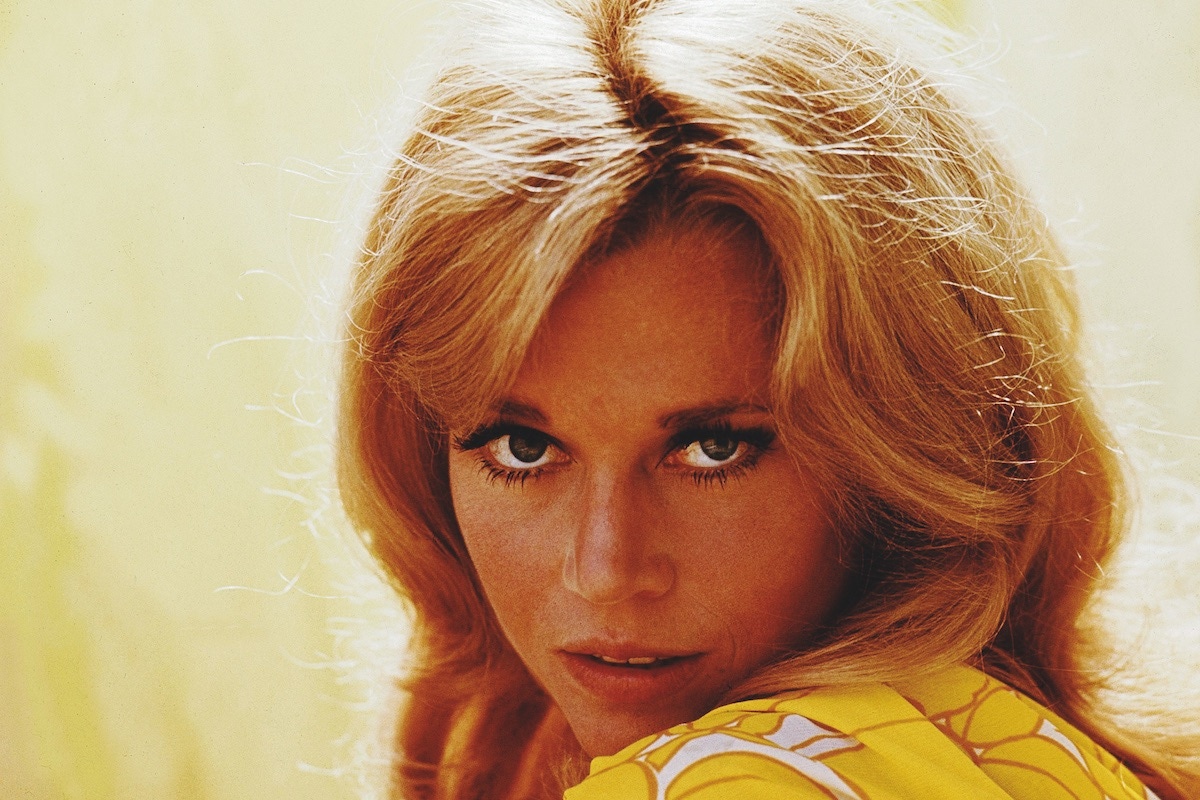 It's that most alluring of combinations: super smart — she has an I.Q. of 183 — with a sprinkling of craziness. Consider this revelation: she bathed in the ashes of her golden retriever Roxy when she mistook the contents of an urn for bath salts, and didn't realise what they were until she saw a bone in the water.
With her career still effervescent after a hiatus that encompassed most of the nineties and the early part of this century, Fonda remains her gauntlet-hurling, brashly honest, shit-stirring, couldn't give a continental and, yes, sexy self. A GILF, if you will. And if we weren't enamoured enough already, she's also fond of the odd spliff: "I'll smoke pot every now and then," she says. "I cannot see a movie on pot. The number of movies I've seen thinking, This is probably the best I have ever seen, and then I'll see it again sober and think, What was I thinking?"
A couple of joints, Jane Fonda on the couch beside you, potato chips, and an HD streaming service? We defy you to imagine a better evening.
This article originally appeared in Issue 50 of
The Rake
.