The History Of The Double-Breasted Overcoat
If double-breasted outerwear isn't already a major part of your winter sartorial arsenal, it's time to wheel in the big guns – at the double!
When some prescient designer within the Camplin Family, suppliers to the British Navy in the 19th century, decided that Her Majesty's senior military seafarers should take to the waters in double-breasted 'reefer jackets' (aka 'officers' coats'), he would surely never have imagined that his simple idea - overlapping front flaps with two vertical columns of buttons - would become a civilian outerwear genre all of its own, with notables of subsequent ages such as James Dean, Roger Moore and Daniel Craig all helping cement the form's iconic status.
To this day, the pea coat's ancestors continue to punch well above their weight, according to Kit Blake Founder and Creative Director Chris Modoo: "If you think about classic overcoats, so many of them are double-breasted; the greatcoat, the pea coat, the British warm, the Ulster coat, the polo coat... As well as the obvious benefit of having extra cloth to keep the wearer warm, they also have larger lapels that look great when 'popped'. It's no surprise that double-breasted coats have remained popular even in those periods when double-breasted suits and jackets were rarely seen."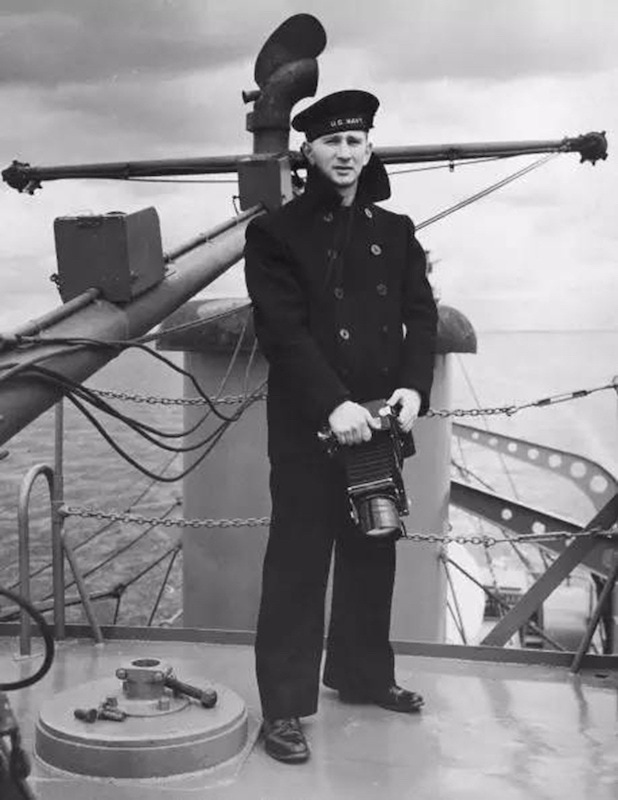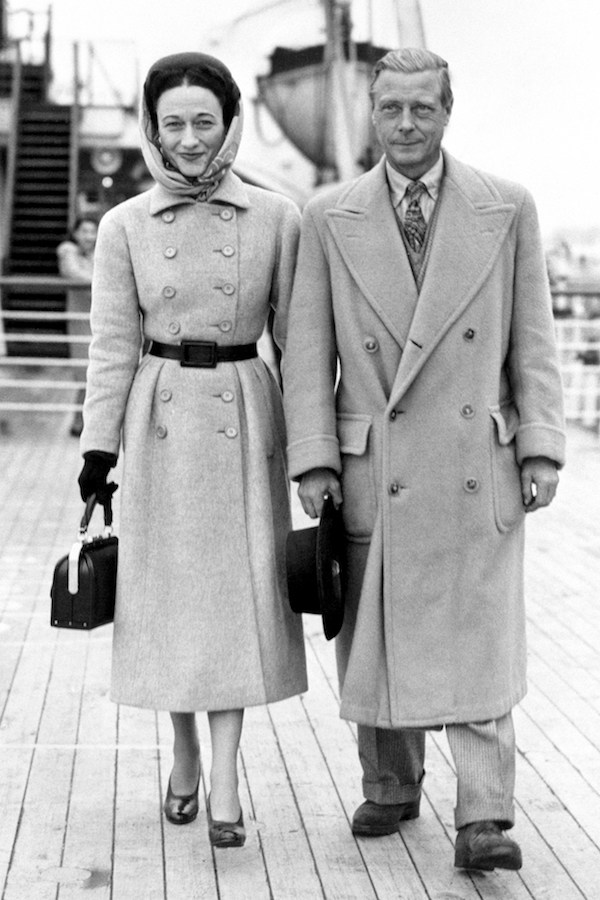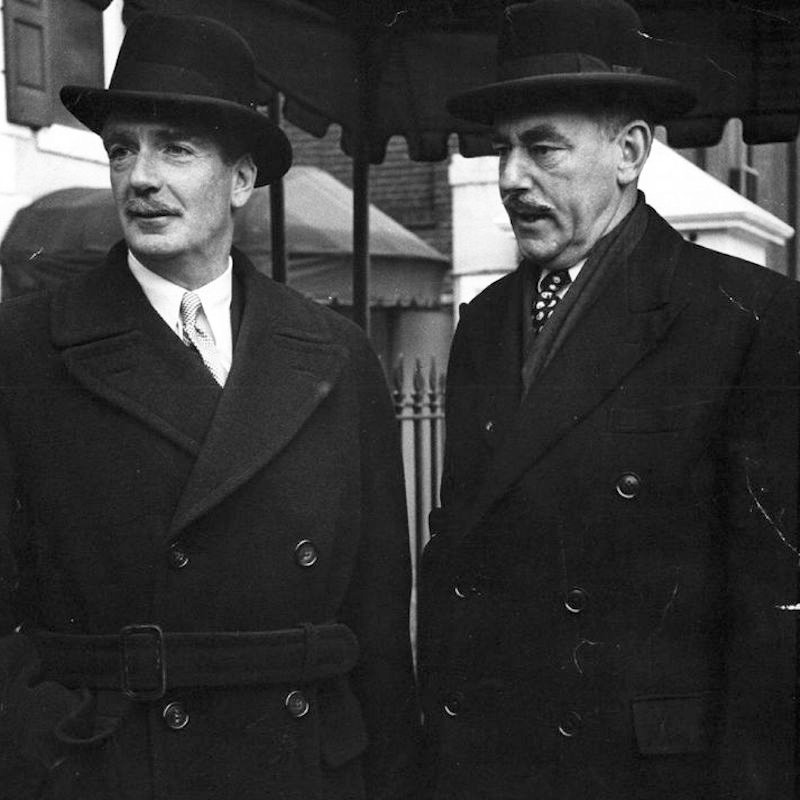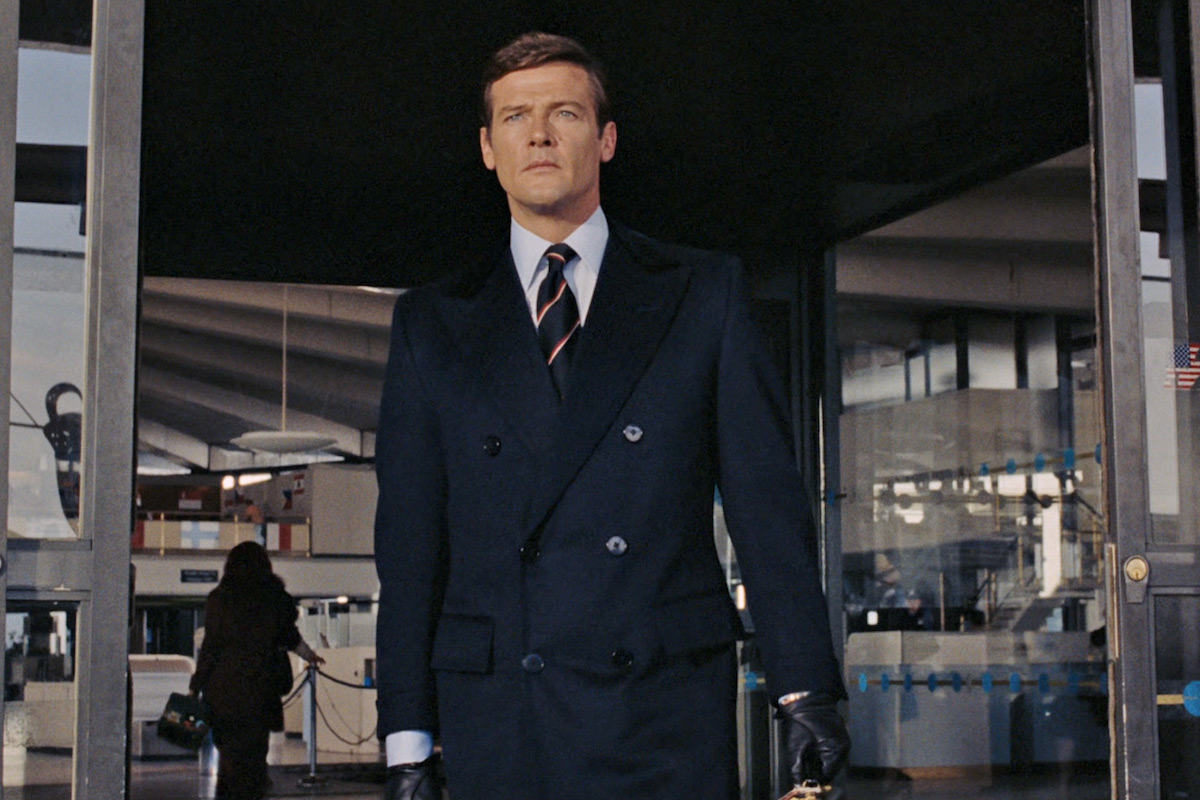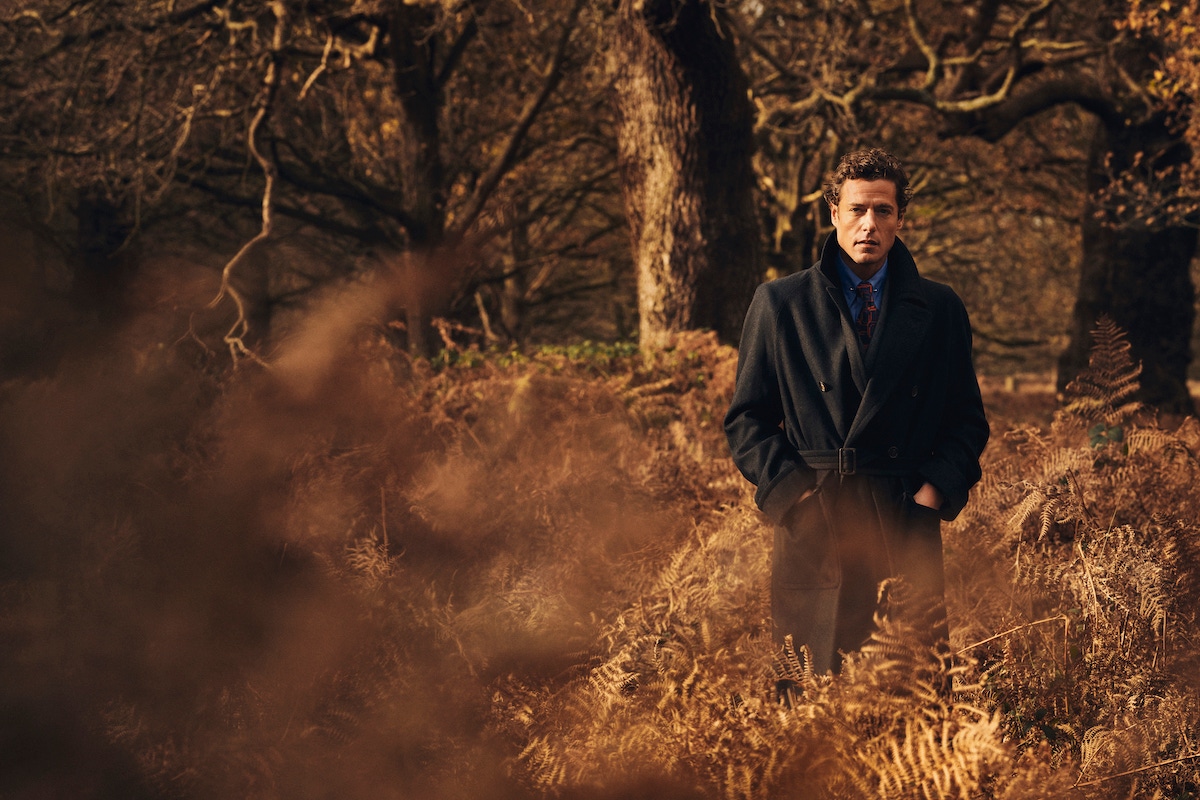 Indeed, take a stroll along Savile Row on a winter's morning, surveying its window displays along the way, and you'll be reminded of the double-breasted overcoat's eternal credentials as a formal staple. But the bespoke option, while always enticing, is not imperative. The traditional Paletot – possibly paired with a half-toked ciggie and wistful gaze into the middle-distance, a la Serge Gainsbourg – is just one timeless off-the-peg option for a formal ensemble, with the scope, as 2021 draws to a close, now wider than ever. Edward Sexton's vibrant turmeric yellow wool Bridgecoat is an evolution of the firm's signature greatcoat, cut to a knee-length with the same 'S-shaped' double-breasted closure. However, unlike the greatcoat it features two jetted hand-warmer pockets and straight flap pockets at each hip. Mirroring their bespoke creations with a full canvas construction, this imposing coat is actually very easy to wear, and makes a great statement to lift yourself and others out of the bleak winter months. Cromford Leather's chocolate brown Eastwood suede coat, whose ten-button arrangement, a deviation from the usual six, gives the wearer a kind of vertiginous elegance, is another twist on the conventional form.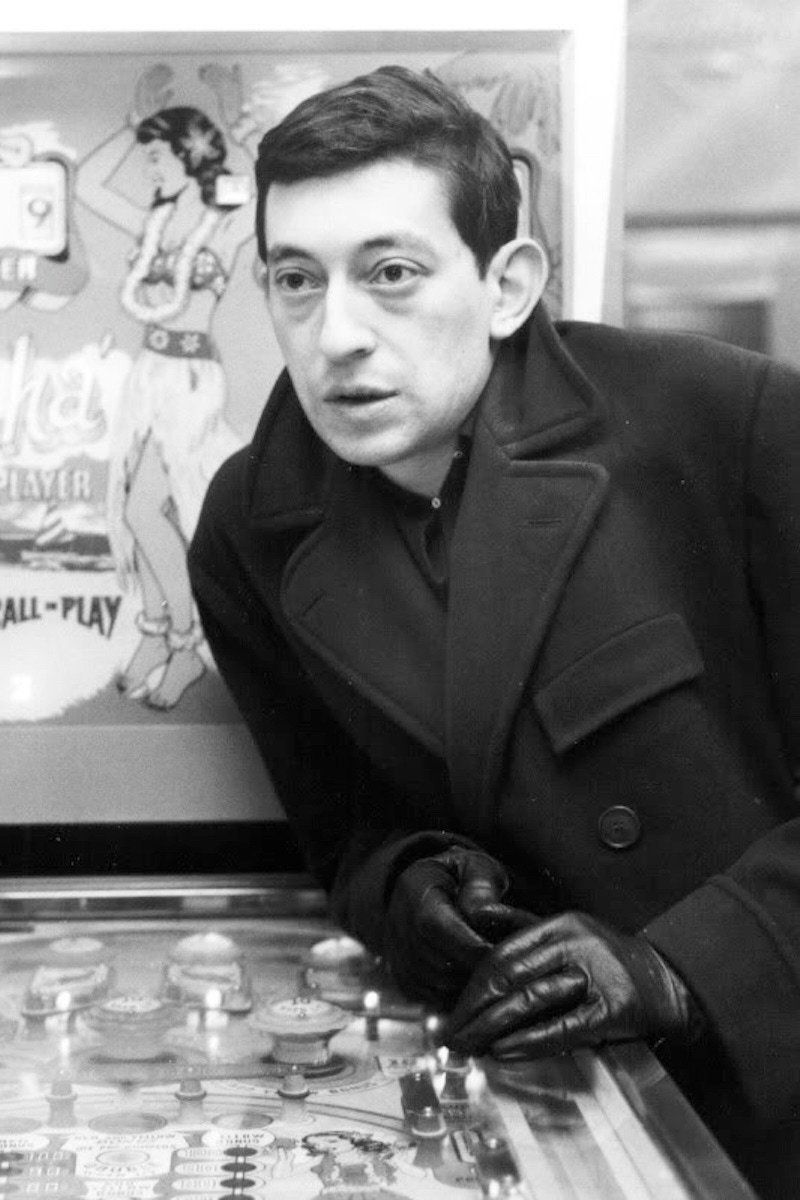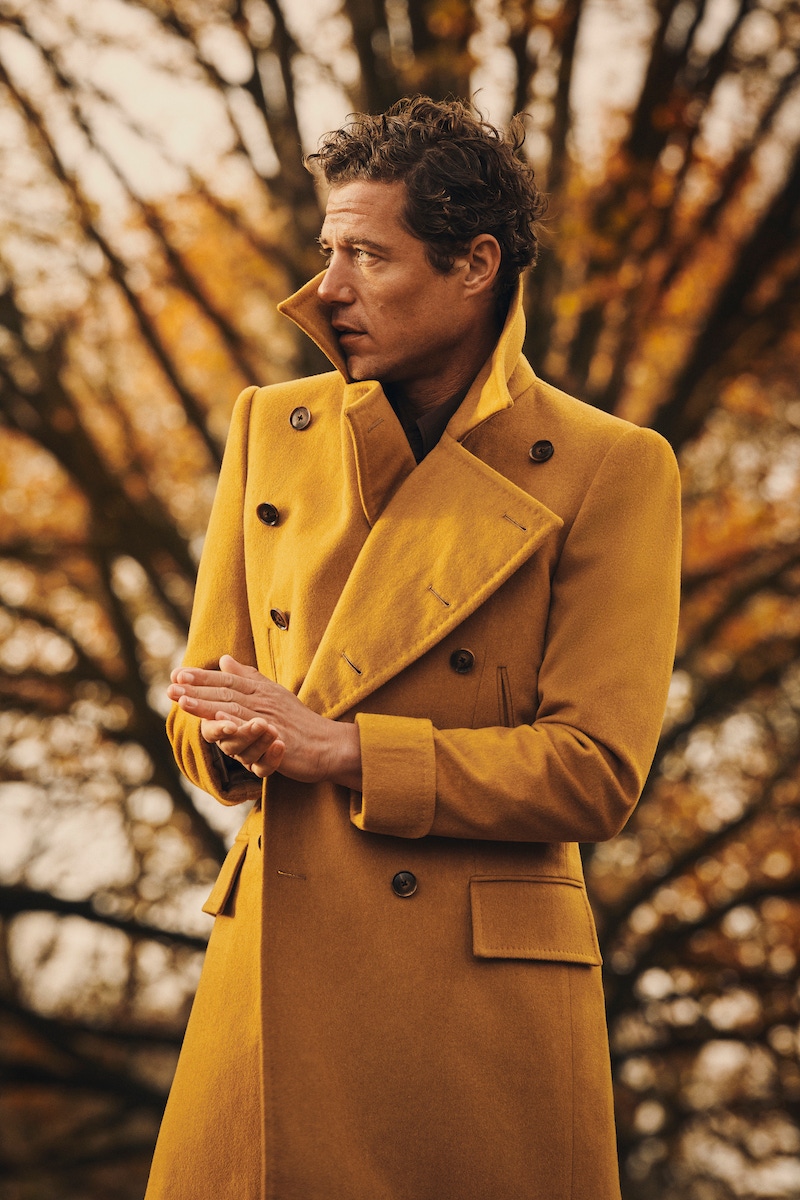 But don't imagine for a minute that double-breasted outerwear seemingly made for stiffer milieus and occasions need be restricted to such scenarios. "A good double-breasted coat can be worn less formally, too, so I would always buy one that is on the trim side," says Modoo. "Wearing it without a jacket, you can channel your inner Mickey Rourke in 9 1/2 weeks by wearing over a simple knit. If there's an overarching piece of advice when it comes to double-breasted outerwear, it is: trust your more whimsical instincts now and again. With all the coats mentioned above, apparent clashes of formality level between layers rarely makes the whole less than the sum of its parts, as long as said parts are chosen wisely. Sprezzatura is key: take too long with the aim, so to speak, and that devastating sartorial shot across the bows may just go awry…