In Conversation With: The Armoury's Mark Cho
Co-founder of menswear mecca The Armoury, Mark Cho reveals the values that underpin his approach to style.
Before he and friends Alan See and Ethan Newton founded 'international classic artisanal clothier' The Armoury in 2010, Mark Cho worked for an investment fund, appraising the value propositions of multimillion-dollar property purchases. The switch to menswear may seem rather drastic. But in fact, The Armoury, and Cho's related business, British haberdasher Drake's, fulfill similar roles in a sartorial sense, helping gentlemen make sage decisions on major investments in dress. As we welcome The Armoury aboard The Rake Values, it seemed apt to ask this classic tailoring savant about the style lessons he's learnt during a peripatetic upbringing, education and career, spanning the US, Britain, Africa and the Far East. Catching Cho en route from Japan to the States, we sought his advice on which clothing purchases represent remarkable ROI, asked what attracts him to particular artisanal makers, and discussed the complementary nature of social responsibility and classic menswear. What's your personal definition of good value? Value is benefit minus cost. Benefit should be interpreted broadly. It could be the enjoyment of wearing something you really like and how good it makes you feel. It could also be something more utilitarian, such as having the right rubber soled shoes to get through a rainy day. Good value is what you get when the cost of an item is less than the benefit you received from it.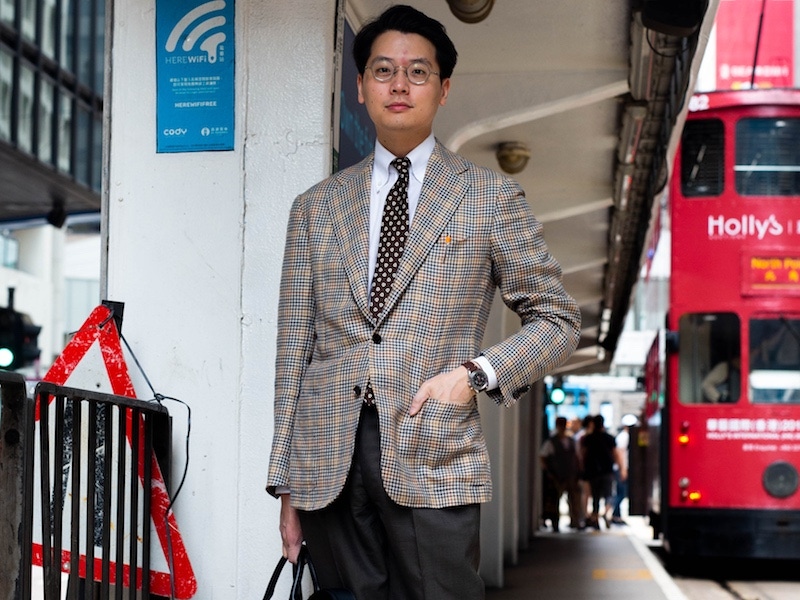 What are some of the items you've bought in the past that have proven outstanding purchases, from a return-on-investment standpoint? I have a few things that fit the criteria. Brown suede shoes: I wear them more than anything else. They are softer than calf, very versatile and require relatively little maintenance. White buttondown collar shirts: Particularly my Drake's and Ascot Chang ones. I like the look with tailored clothing but I wear them on their own frequently as well. A navy cashmere blazer: It looks great and it is fantastically useful in the winter, often being warm enough to save you carrying an overcoat. How does The Armoury's philosophy dovetail with the principles of sustainability? In general, the attitude for buying tailored clothing is to buy less, buy better and buy items that get better with age. A tailored jacket, fully canvassed and well made, will last a long time. The canvas helps the jacket conform to your body in a flattering way to your body. If ever your body stops conforming to the jacket because you gained or lost too much weight, you can always alter it to fit as well. The same would apply for good tailored trousers. It's so easy to revive a tailored garment with just some careful alterations. With Drop93, which is the sale outlet / pre-owned clothing arm of The Armoury, we deal with The Armoury's customers' pre-owned garments. When a customer decides he no longer needs a garment, he can come to us. These garments are often bespoke items, made with care for their original owners, and the owner would like us to find these items a new home. When we take these items in, they go through a thorough cataloging process. We inspect every item, measure each item carefully and provide a condition report and clear photographs so that whoever is interested in buying them can buy them with confidence. For me, the crucial thing is to make people realise the value of their clothing, something that I think is increasingly lost with the easy availability of cheap clothes. People only 100 years ago used to treat clothing as heirloom items. Good clothing required a significant part of your income and was expected to be useful for a long time, which I think is a beautiful approach. Witness the fine camphor chests that the Chinese used to use to store their off-season clothing. These were magnificent pieces of craftsmanship and they were used to store clothing which was perceived to be even more valuable still. Having worked in this industry for nearly 10 years now and knowing what sort of effort goes into making a garment, I want people to see that good clothing is not a cheap commodity but is human effort manifest and has real value.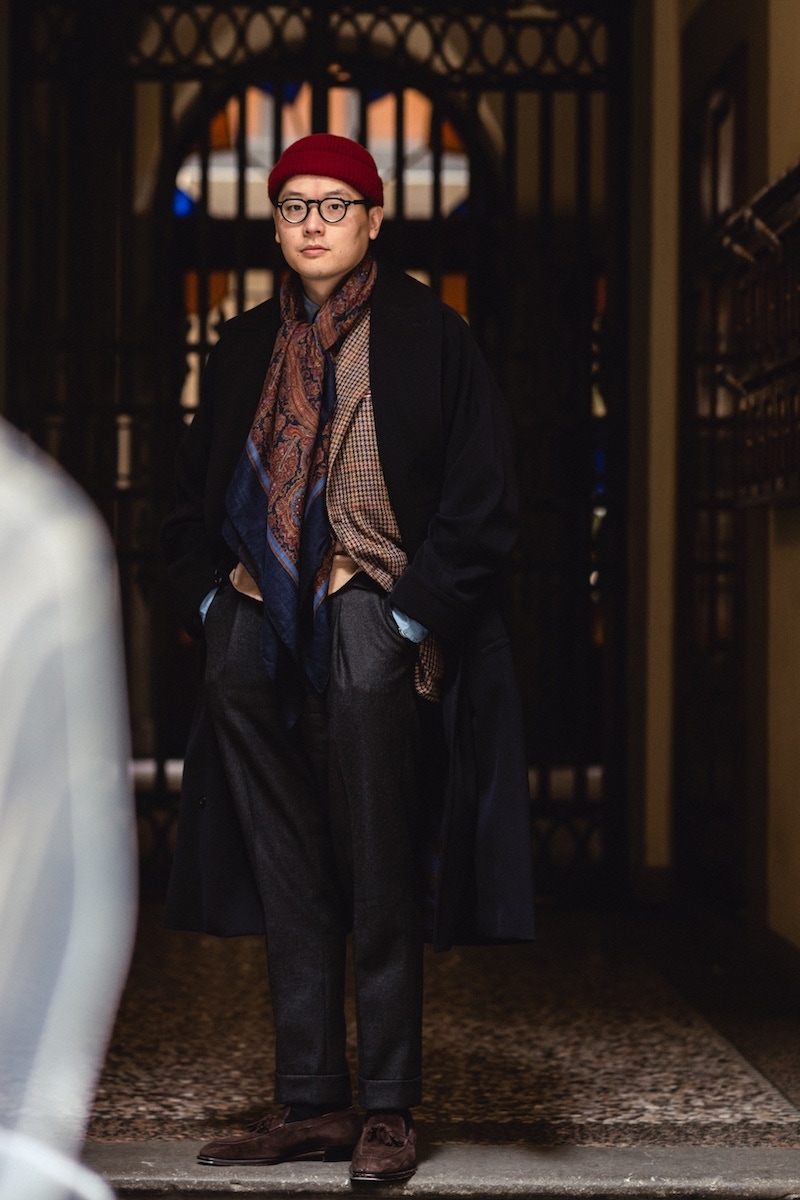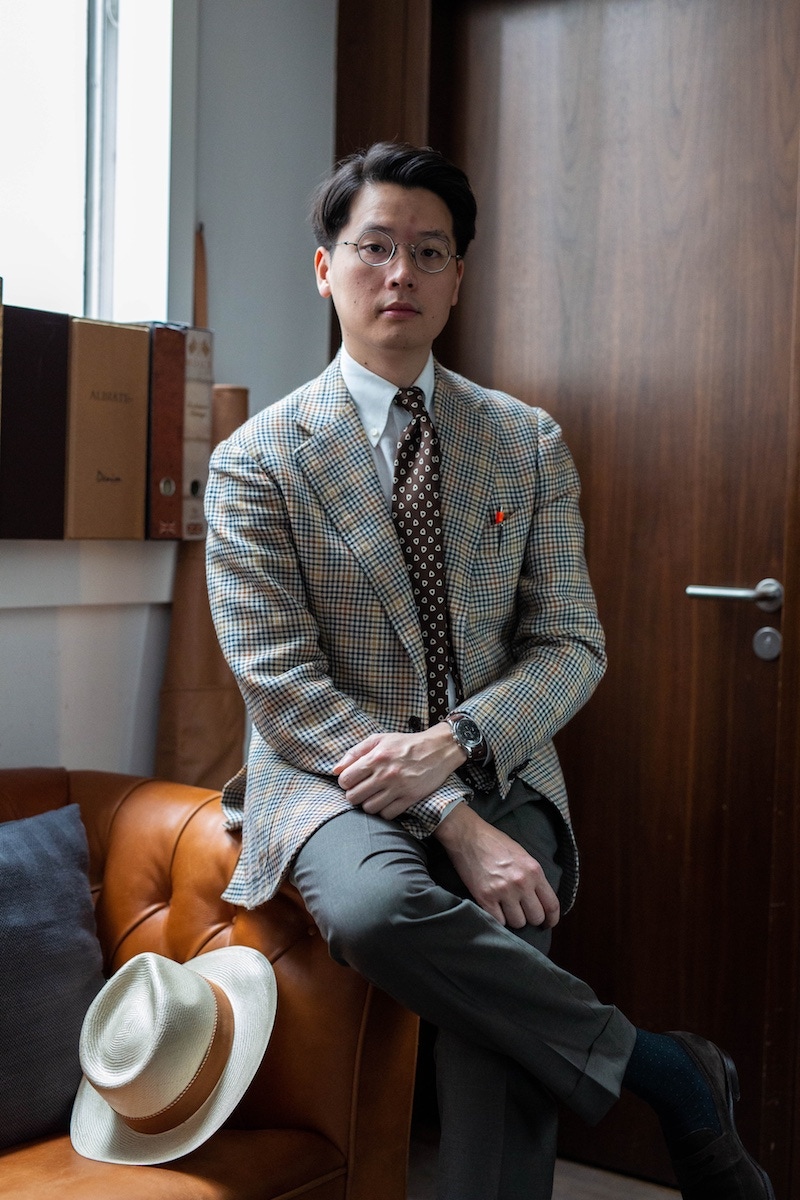 What would you say is the most important lesson you've ever learnt from a family member or a mentor?
People are inherently fallible. Almost laughably so. Our intuition takes over far more often than we realise and our logic is far lazier than we are ready to admit. As I came to understand that about myself and everyone else, life became a little easier. Knowing how imperfect you are makes admitting to your faults much easier. Knowing how imperfect everyone else is makes it much easier to forgive people around you. Added together, it sets better expectations for your life and helps you build better relationships. I didn't learn that from a family member or a mentor. I learnt it from Daniel Kahneman's book: "Thinking Fast, Slow", one of the most important books in the field of behavioural economics: a mix of psychology, statistics and economics.
Reflecting your background, your business is very international. How have you gone about building a brand that appeals equally to customers in the UK, US and Asia, each of which have their distinct cultural peculiarities?
The UK, US and Asia are indeed distinct places but The Armoury and Drop93 are quite niche businesses. We appeal to customers that all share a fundamental love for design, quality, detail and classic style. The Armoury is a little different from most stores in that myself, Alan See, my co-founder, and the buyers of the stores are also all salespeople at the shop. As a result, we are very close to our customers. They are our friends and their tastes inform ours as much as we inform theirs. When we are creating new products or sourcing products from other places, we buy as if buying for ourselves and also for our friends who we think will enjoy these products.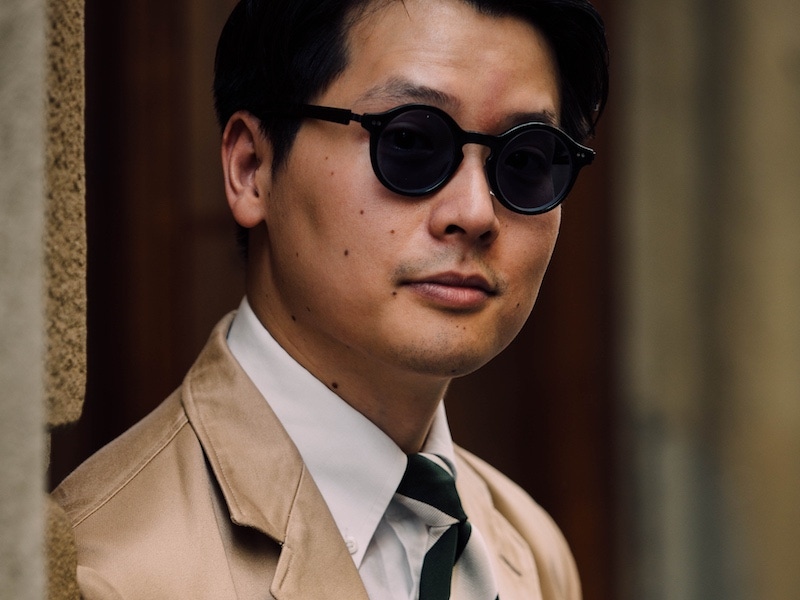 What critieria do you use to choose the brands you work with? As I say, we make our selections based on our own tastes as well as the tastes of our customers. We have a strong preference for things that are small production, have large handmade components and have a strong, authentic identity. We typically try to buy products from the brands we are interested in, being a regular retail customer of theirs first before eventually stocking them in the store and working with them further. We also try and work with brands that are open to further collaboration so we can develop new and interesting exclusive products that combine both their expertise and ours. Finally, why have you decided to collaborate with The Rake Values? The Rake Values has both great reach and great variety. I think they put together interesting selections with compelling presentations. They understand that there are people out there who love great clothes but can't normally justify paying full price. Thus, they are the perfect partner to help put The Armoury and Drop93's offerings in front of new, interesting and interested customers.