The kaleidoscopic escalation of the Beatle Boot
The Beatle boot - a variation of the Chelsea boot surged in popularity when Beatlemania circulated, thus becoming an iconic fixture of Swinging London.
At the start of 1959, Fulgencio Batista, the brutal dictator of Cuba was unseated from power. An armed revolt conducted by Fidel Castro, he assumed political power as Cuba's prime minister. Meanwhile, in London there was a boot rooted in Cuban heritage that was emerging as a symbol of another revolution. Shod in boots with a Cuban-heel people were starting to take note of a young cockney photographer's assistant called David Bailey. Recognizing an embryonic vanguard of a new zeitgeist, Vogue snapped him up at the beginning of the '60s. Living with future icon of Swinging London, Jean Shrimpton, it was during this phase that he formed a close friendship with another soon-to-be demigod of the era Mick Jagger. In Warhol's 1980 memoir, Popism: The Warhol Sixties co-authored by himself and long-time friend Pat Hackett he recounts the early style of Bailey and Jagger at a dinner party thrown by American art collector Jane Holzer. "They each had a distinctive way of dressing: Bailey all in black, and Jagger in light-coloured, unlined suits with very tight hip trousers and striped T-shirts, just regular Carnaby Street sport clothes, nothing expensive, but it was the way he put things together that was so great — this pair of shoes with that pair of pants that no one else would have thought to wear. And, of course, Bailey and Jagger were both wearing boots by Anello & Davide, the dance shoemaker in London. Over in Hamburg – an unforgettable tour for a myriad of reasons, the Beatles remarked a Chelsea boot donned by a fellow English band. It coincided with the ill-fated Brian Epstein becoming their manager. He insisted the group adopt a neater clothing silhouette. To complement their streamlined outfits, typically involving slim-fitting suits, skinny black ties, and pointed or club collar shirts, the band visited Anello & Davide to commission four pairs of Chelsea boots – all with the addition of a Cuban-heel.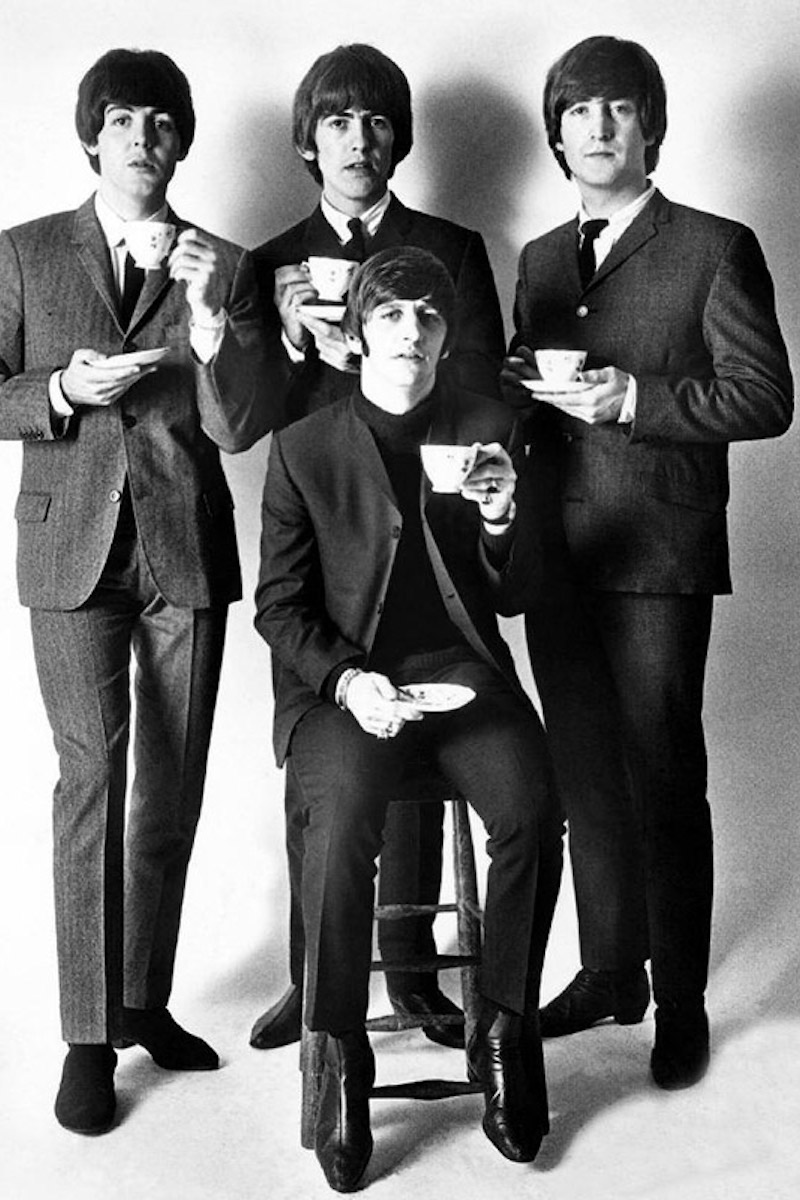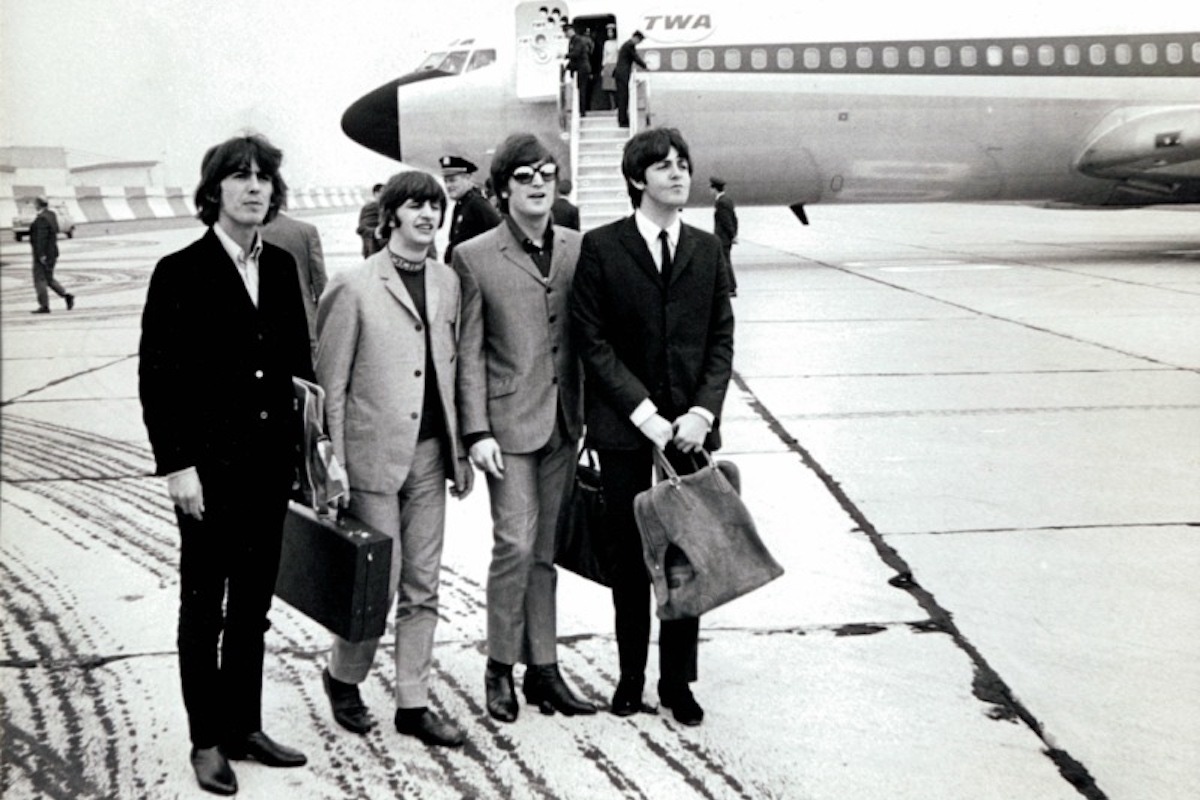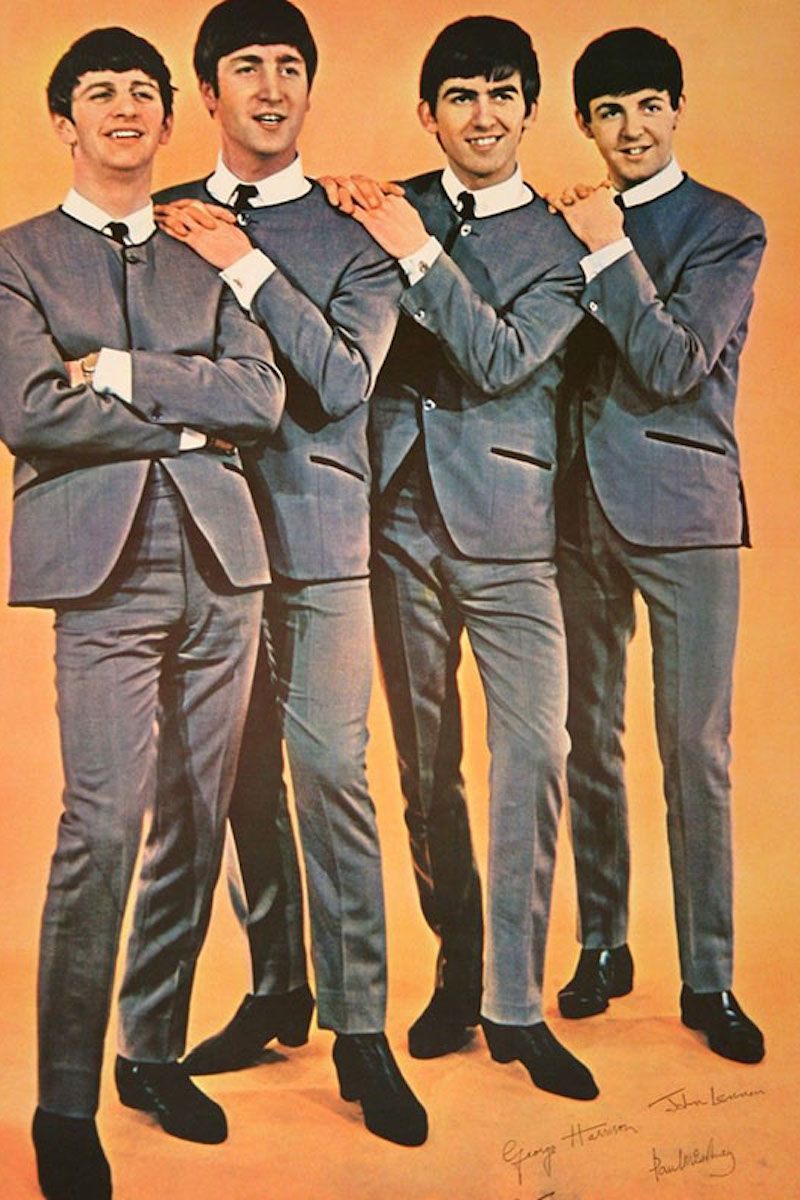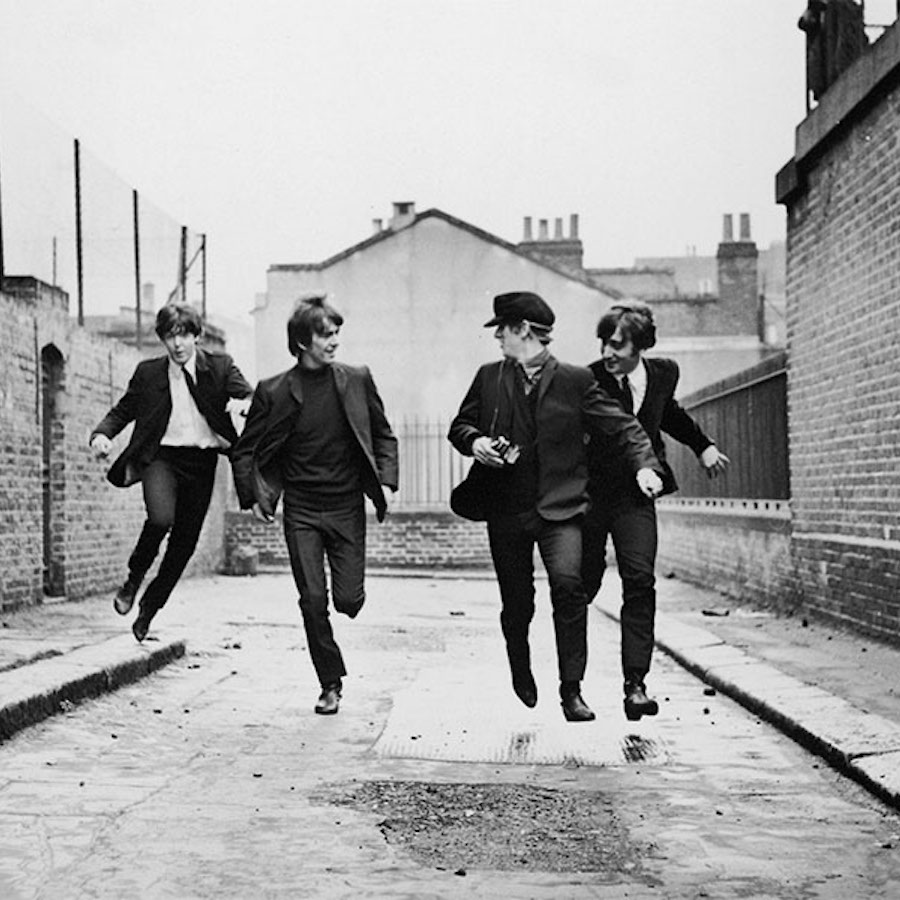 Unlike other shoe models, the Chelsea boot has a long history. Taking the name of the royal borough, the shoe was popularized in the mid-19
th
century by Queen Victoria. A pair of leather elastic-sided boots, they were made by J. Sparkes-Hall. The royal cordwainer had created what he called a 'paddock boot' with time-saving elasticated sides utilising the vulcanised rubber patented by British inventor Thomas Hancock in the 1840s, which Her Majesty took to wearing during her equestrian activities, and daily strolls. A little more than 100 years later, Covent Garden-based shoemakers Anello & Davide made "the Beatle boot". The appellation is in tribute to the Liverpudlian band, but as Mick Fleetwood explains in his autobiography,
Play On
, the Beatles were not the first artists to visit Anello & Davide, and commission the model. "As a band, like a thousand others, we all went to a shoe shop called Anello & Davide and bought ourselves Beatle boots, which were basically Spanish dancing boots. They were a cool thing before the Beatles, but afterwards they were mandatory." Propelled by the singles "Please Please Me", "From Me to You" and "She Loves You", the actions of American teenage schoolgirls Janice Hawkins and Martha Schendel are an example of just how potent the fanaticism was surrounding the rock band. Only sixteen, the two runaways from Cleveland, Ohio bought expensive one-way tickets to London. They rented a flat there, hanging around Soho, the epicentre of Swinging London, hoping to catch a glimpse of their idols. They even hitchhiked up to Liverpool to see the fab four. An international manhunt was already underway, and whilst back in London – a bobby spotted them and they were deported and charged with delinquency. That was Beatlemania, and along with it, Cuban-heeled boots swept the mid-60s like wildfire. With reckless abandon, people jumped on the band wagon – acting with a youth-driven spirit that hadn't been seen before. And this duly exploded officially when
Time
magazine anointed London as "The Swinging City" in April 1966. However, the person who best-captured the Swinging Sixties, and defined the era says different. In David Bailey's autobiography
Look Again
he tells us that the Sixties were over by 1965. Perhaps he was modestly deflecting the attribution that came his way in 1966. Michelangelo Antonioni's mod thriller
Blow-Up
is generally regarded as being inspired by Bailey. Here you had a young fashion photographer played by David Hemmings zapping from studio shoot to impromptu debauch in a soft-top Rolls-Royce sporting black Cuban-heel Chelsea boots. The look and lifestyle portrayed in the film was uncanny to real-life Bailey.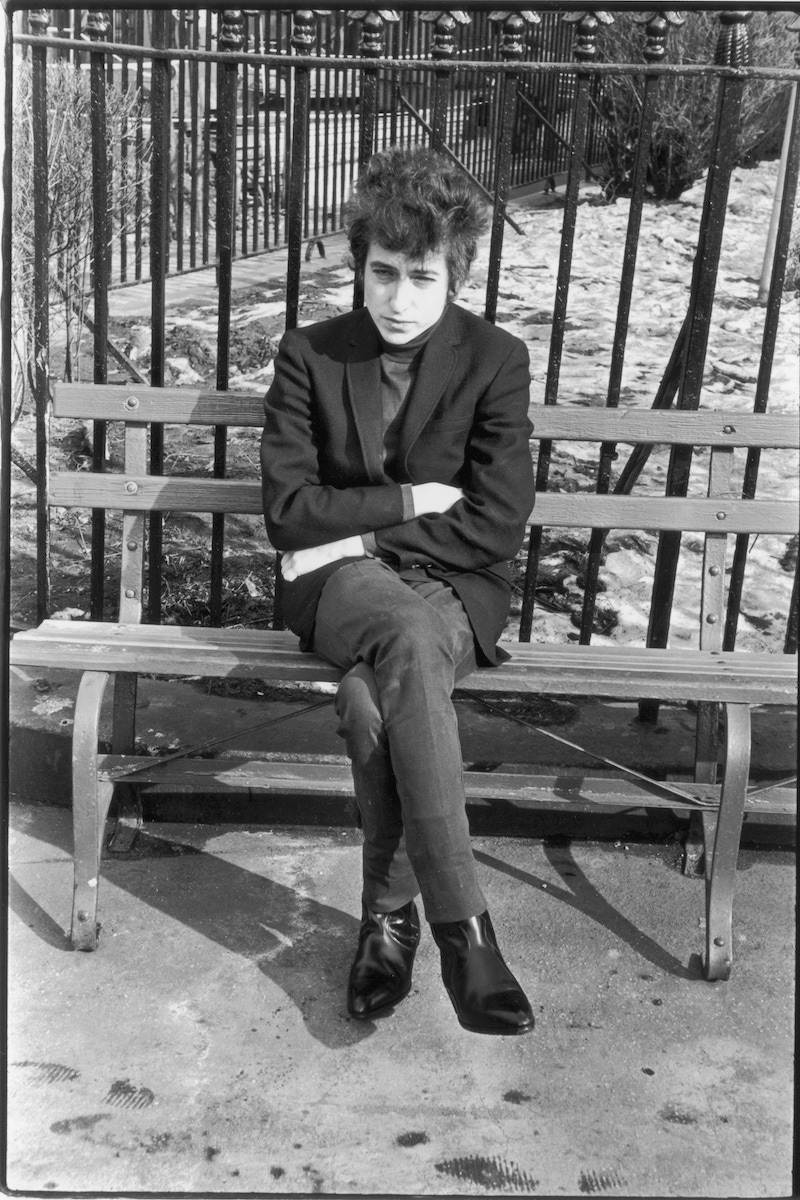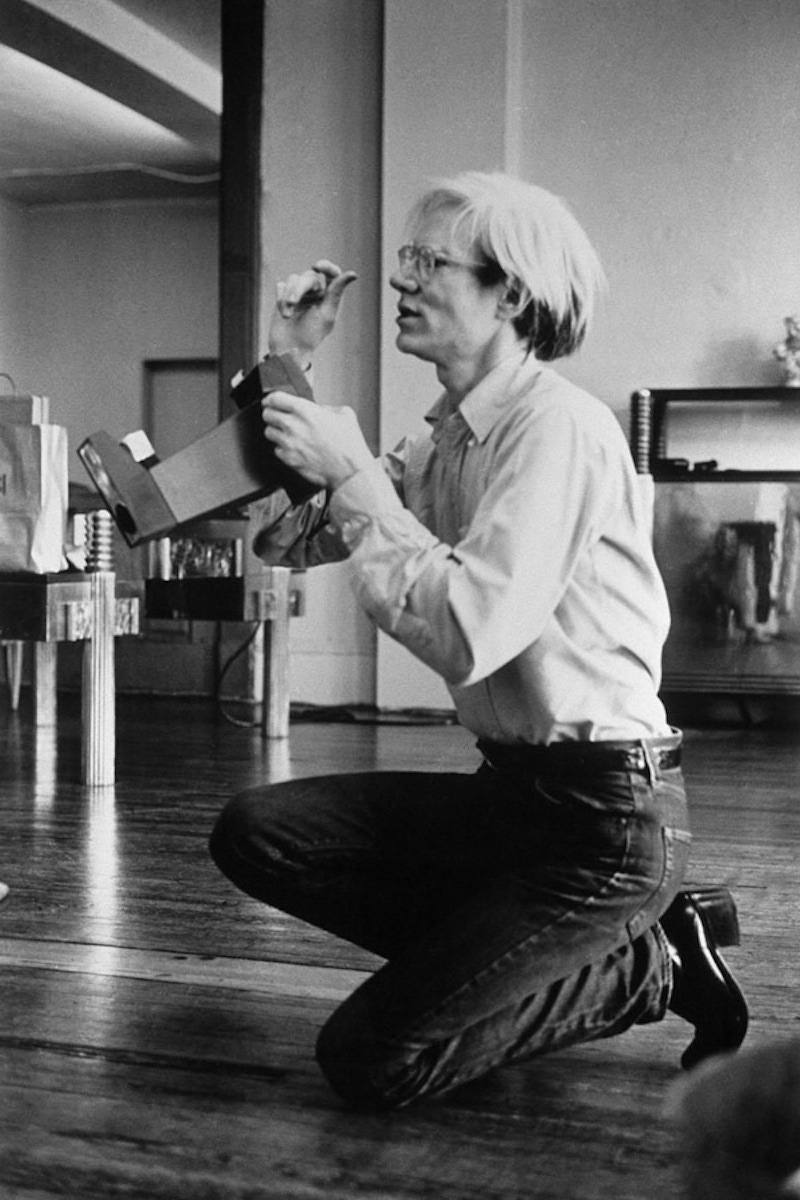 But as London starting to officially swing, the Chelsea boot became more inextricably linked to its namesake borough. During the mid-60s there was a host of fashion boutiques popping up either on the King's Road or in enclaves behind it. They catered for and personified this new lust and taste for 'distressed bohemianism' and well-worn grandeur, something that the Chelsea boot fitted right into. Called the "first psychedelic boutique in Groovy London" Granny Takes a Trip opened by Nigel Waymouth, his girlfriend Sheila Cohen and Savile Row-trained tailor John Pearse is widely distinguishable as the boutique where George Harrison was pictured sporting a tailored green jacket featuring a classic William Morris Lily design. It was also a hangout spot where the social and rock aristocracy united. Waymouth once said: Brian Jones and John Lennon used to come in after hours; we used to open the shop especially. Over in Cale Street at Hung on You, opened by Australian tastemaker Michael Rainey who also featured in Blow-Up, his kaleidoscopic designs that were the result of handiwork from tailors in London's East End also lured in a cachet of customer such as Mick Jagger. At the time Mr. Rainey was married to Jane Ormsby-Gore, an editor at Vogue magazine and whose father Lord Harlech had been ambassador to the United States. Jane is cited as the inspiration to the song "Lady Jane", by the Rolling Stones, but today, she is an iconic influence to many others. Not only is she a style leader in the realms of fashion and interiors (she still runs her own design company), but is loved by the swathes of people who have been lucky enough to cross paths with her. Two of her closest friends, Christopher Gibbs and Sir Mark Palmer were both stellar characters that helped shape Sixties London. A man of rare taste, antique dealer Gibbs became not only a sartorial influence to the deep-pocketed celebrities of the time, but he furnished with extraordinary treasures the great houses that belonged to John Paul Getty Jr. and Lord Rothschild. In Sixties London, high-society hedonistic parties were usually not without Gibbs, not least because many were held at his home at 100 Cheyne Walk, a hippie de lux den for the stylish elite. Here everyone including: Mick and Bianca Jagger, Manolo Blahnik, the Harlech's, Amanda Lear and Peter Hinwood mingled. Some of them and other guests were pictured in the infamous Beatle boot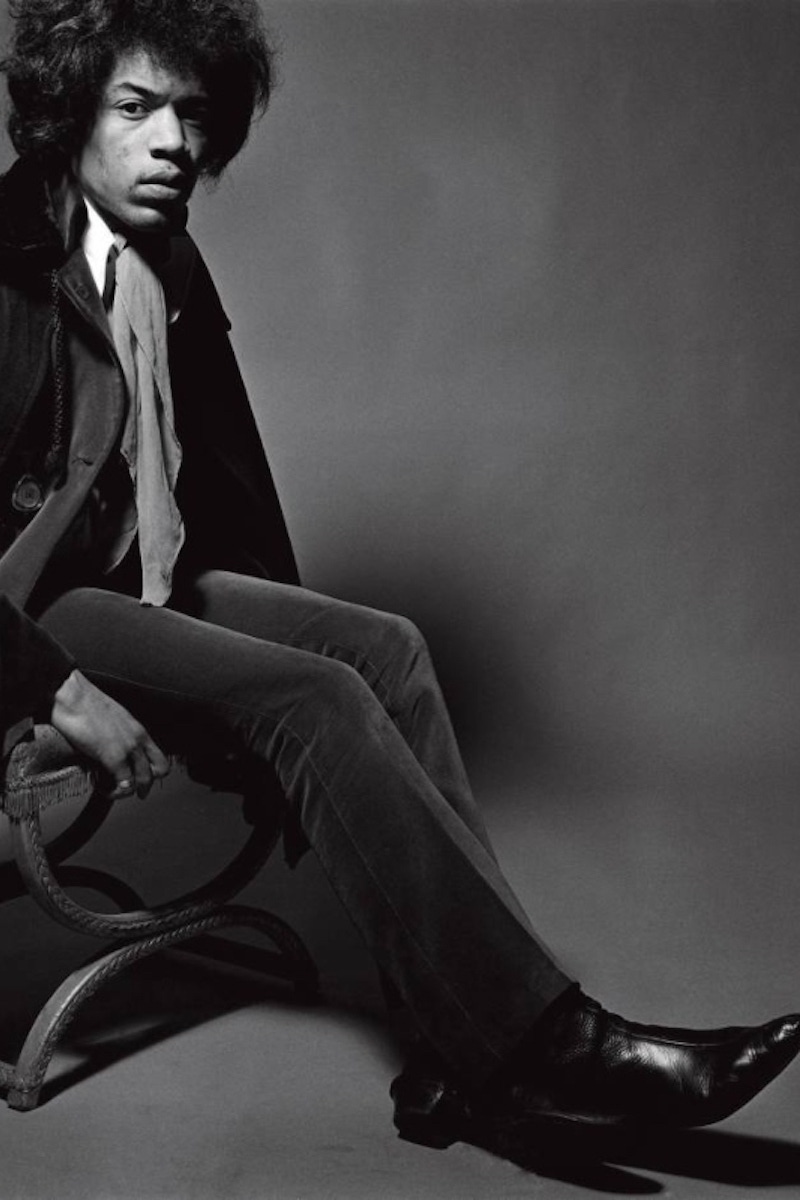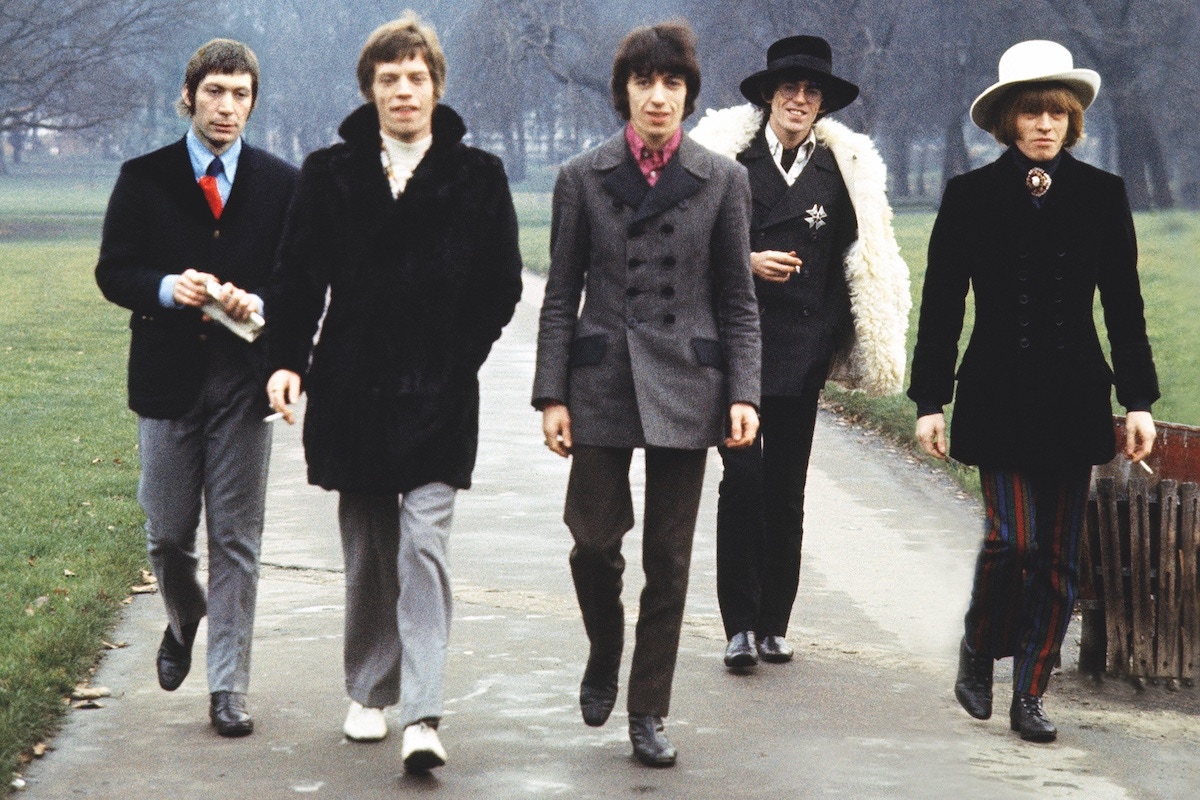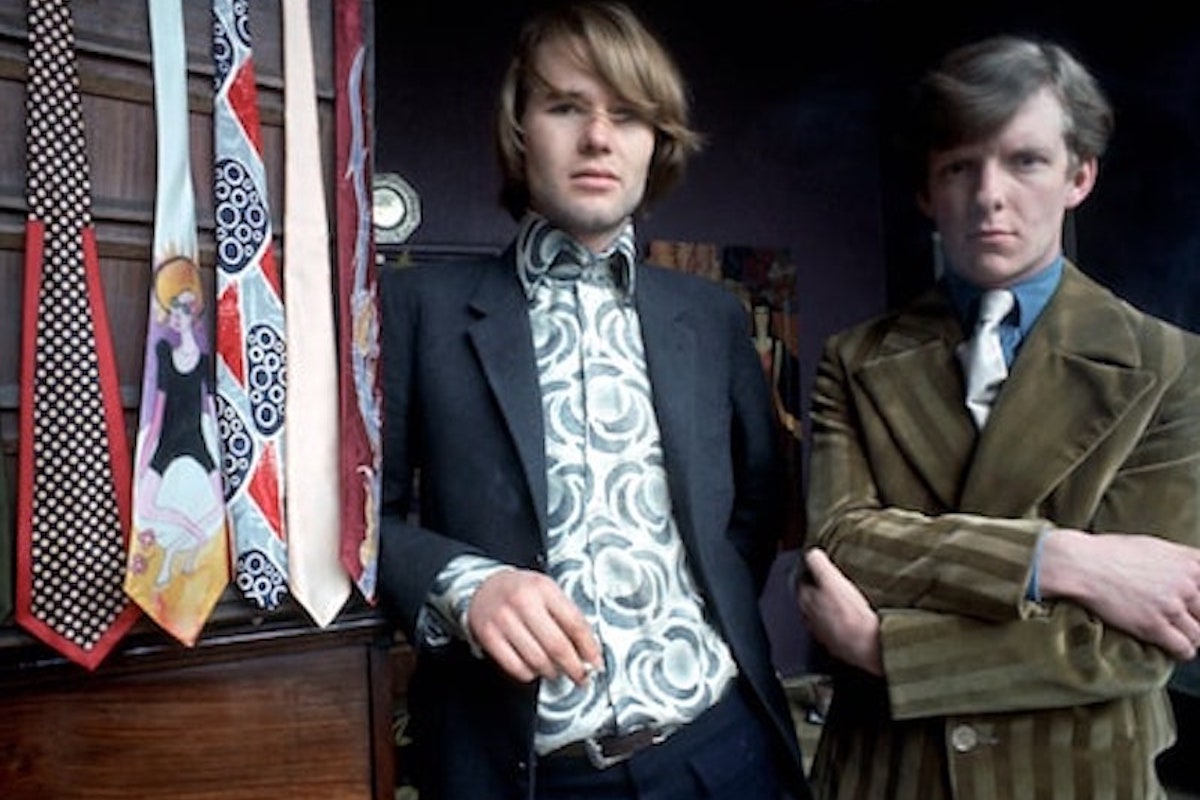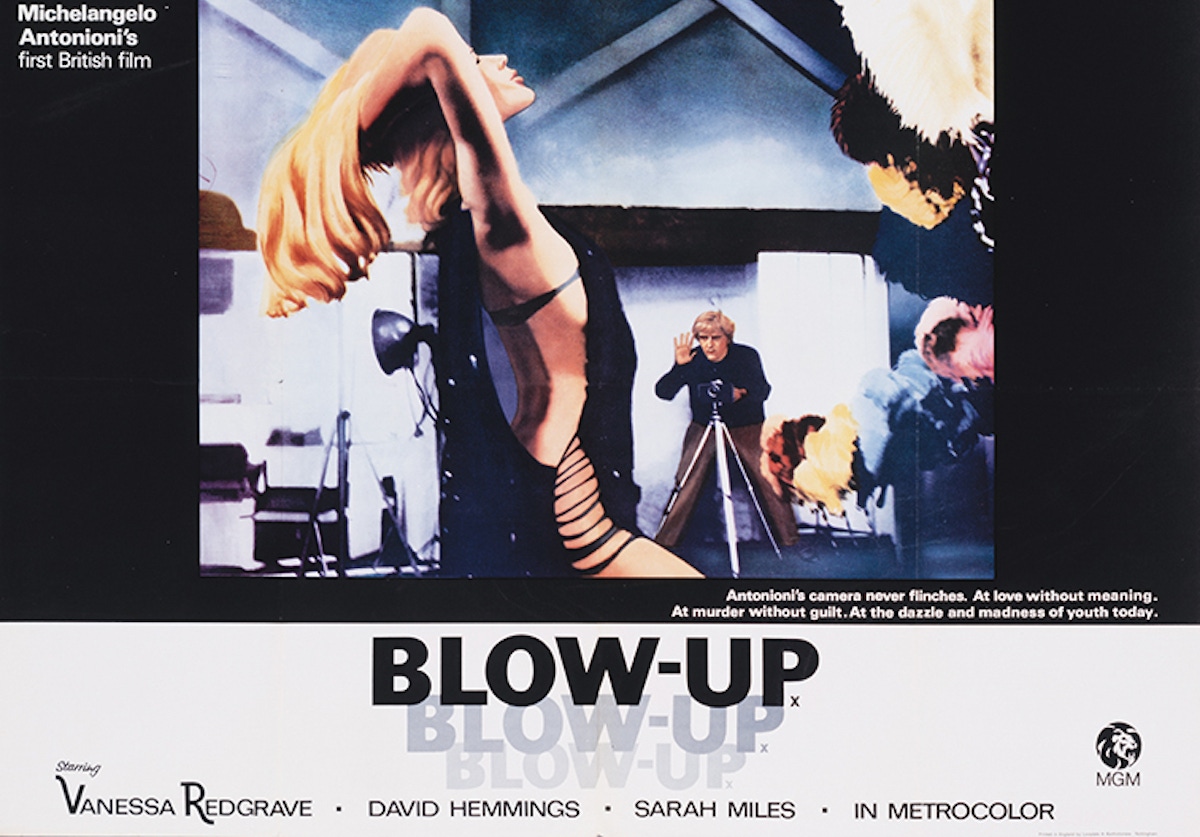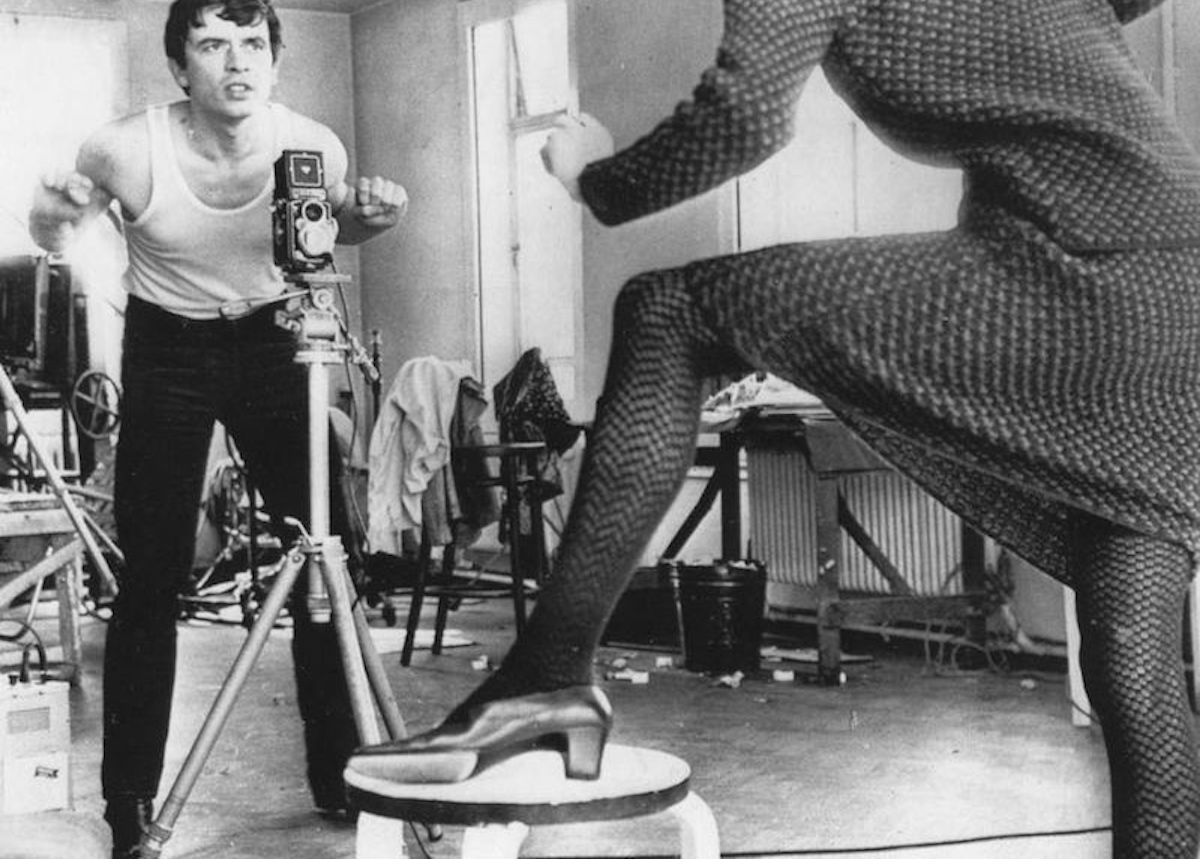 Paige of Honour to Queen Elizabeth II, Sir Mark Palmer, and his friend Alice Pollock founded the early male modelling agency
English Boy
in Chelsea. Also, the leader of a wealthy band of New Age travellers who moved about in horse-drawn
carriages
, it is unsurprising Sir Mark Palmer was a prominent forbearer of the Beatle boot. Not so long ago, he swung by our local boozer. A humorous man to listen to, the Beatle boot was entwined in the tales he told of Swinging London. Despite Fidel Castro realizing a revolution and David Bailey fashioning a revolution in 1959 it was surreal that in an interview with
Another Man
, David Bailey highlighted one subject that got away. "Tina Brown, former editor of
Tatler
,
Vanity Fair
and
The New Yorker
and I worked on getting Fidel Castro for about ten years, but never got around to it. It meant going out to Cuba and waiting six weeks in the hope of finally meeting him, but we couldn't be bothered with that. I think they sent Herb Ritts out in the end. He didn't get the shot either."