The Liberation Of Rubinacci's Vintage Cloth Archive
With over 200,000 feet of vintage cloth, Rubinacci become the first tailor to digitize their inimitable archive. Only a dynasty with equal history are able to muster up such a unique offering. It is likely we won't see one for a long time.
Behind closed doors, usually the grand sorts that lead to a family fiefdom, there is occasionally a rare and precious collection of significant historical importance. Sometimes guarded in secrecy, these unique collections could be anything from Ming Dynasty Chinese porcelain, Chippendale furniture, rare books or in Rubinacci's case vintage cloth. Responsible for defining the Neapolitan tailoring trademark, the noble house of Rubinacci have taken the decision to offer some of their 200,000 feet of vintage cloth. For vintage textile lovers and curious menswear enthusiasts alike, this is a critical juncture in life. Having the chance to access their extraordinary archive to buy cloth individually or for commission, it is quite simply an opportunity too good to miss.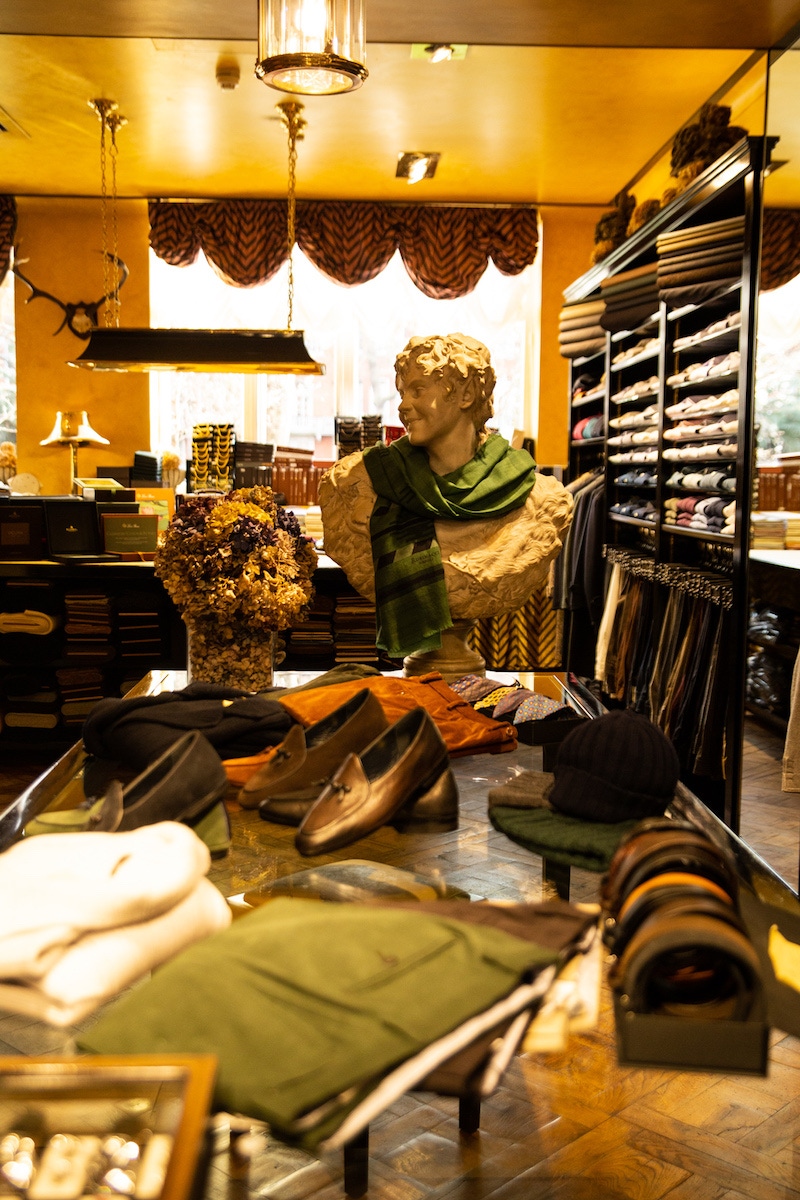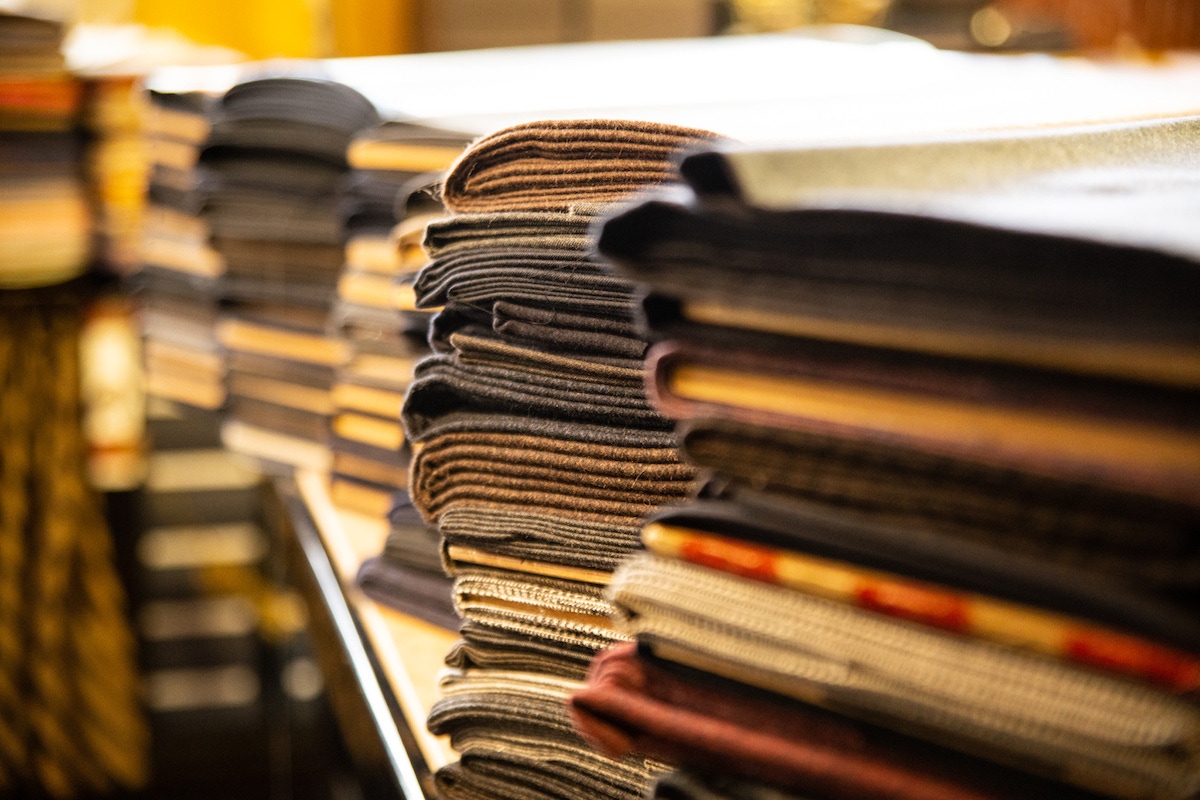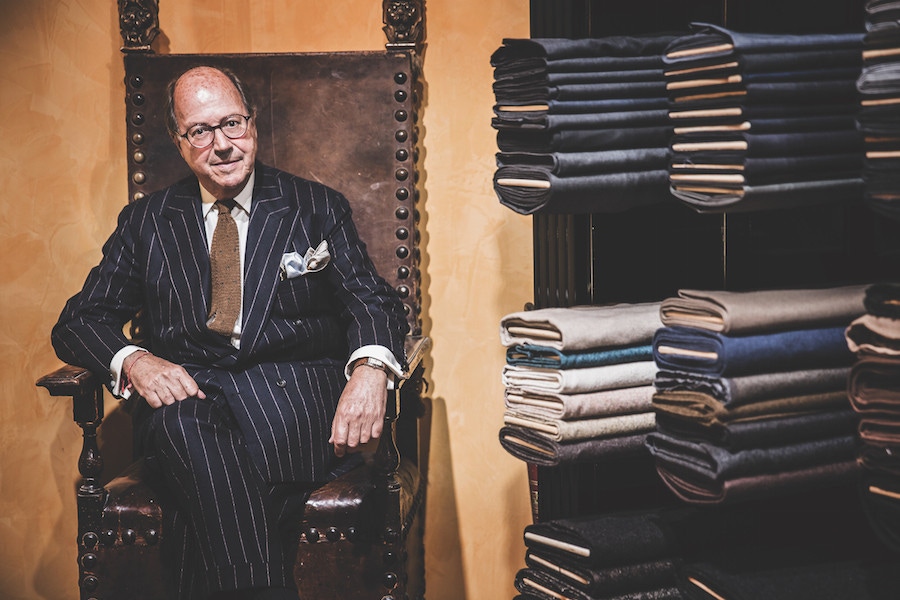 The Rubinacci family have been in the bespoke business since 1932, when Gennaro Rubinacci established the company, dubbing it "The London House" to remind customers of Savile Row. It is not just the sheer volume of cloth available, but the fact that is has been curated by arbiters of impeccable taste and style, all of which began with Gennaro who was a well-connected art collector and bon vivant of his time. Living in the heart of this noble society, it is easy to see how Gennaro, who had an eye for an aesthete was able to gather exquisite cloth along the way. Such was the family's tailoring repute, under Gennaro's son, Mariano, they made fashion history; as a suit of clothes cut by the house entered the permanent collection of the Victoria & Albert Museum.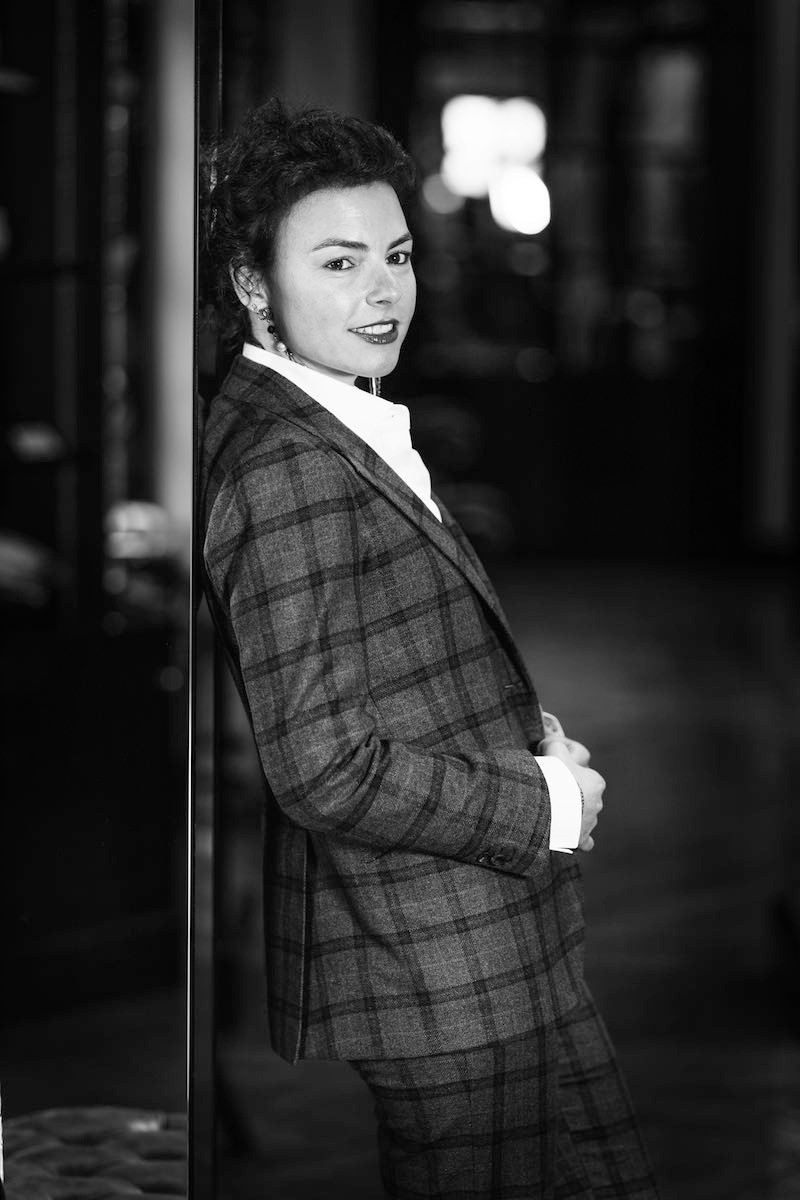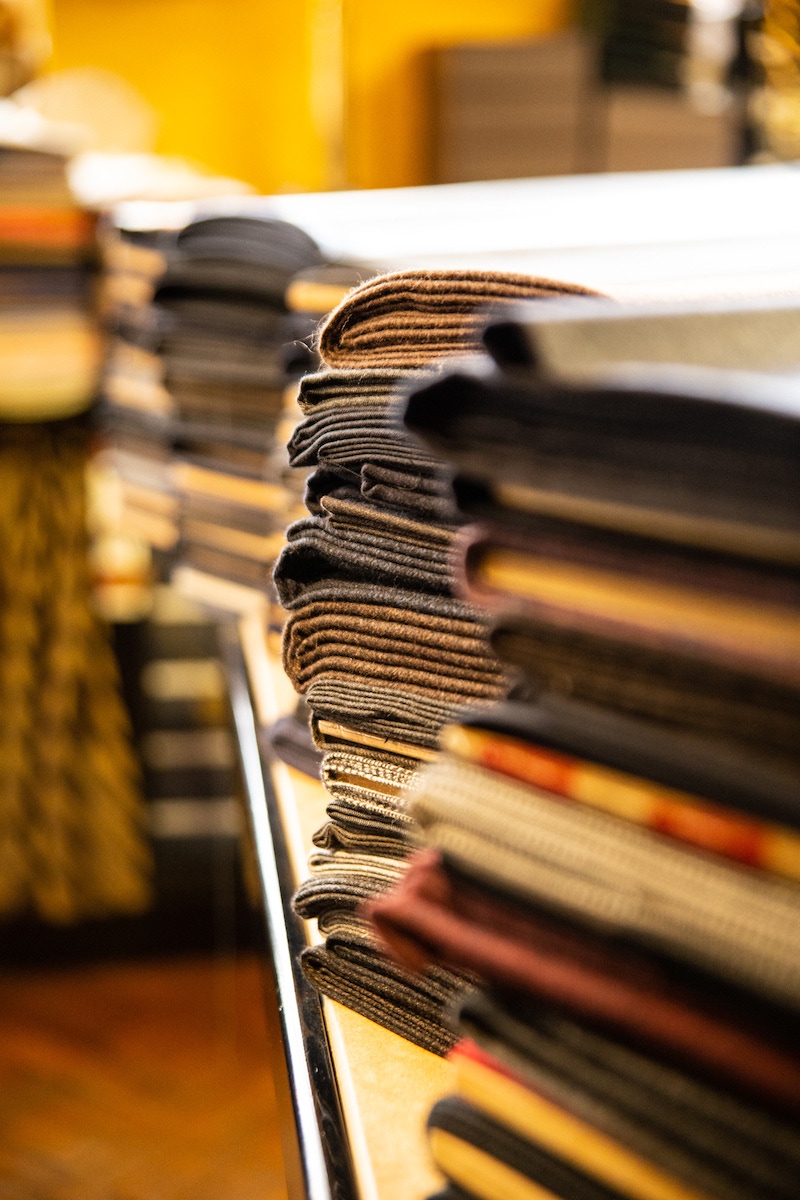 Only a tailoring dynasty in parallel to Rubinacci of which there must be very few would be able to liberate cordon blue cloth of this nature to the public. As far as we're aware, Rubinacci are the first tailors' shop to digitize such a diverse range of the rarest fabrics from their exclusive archive. It has been masterminded by Mariano's son, Luca who is now at the helm, whilst also being the firm's creative director.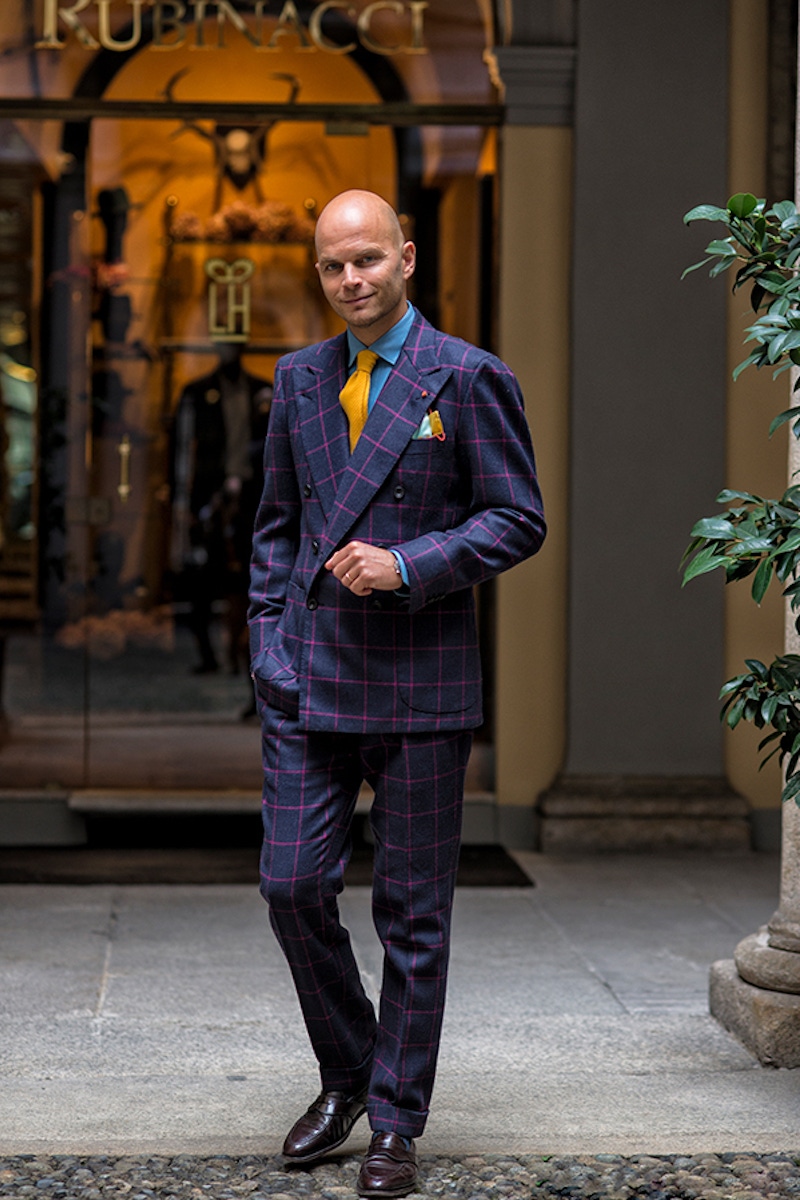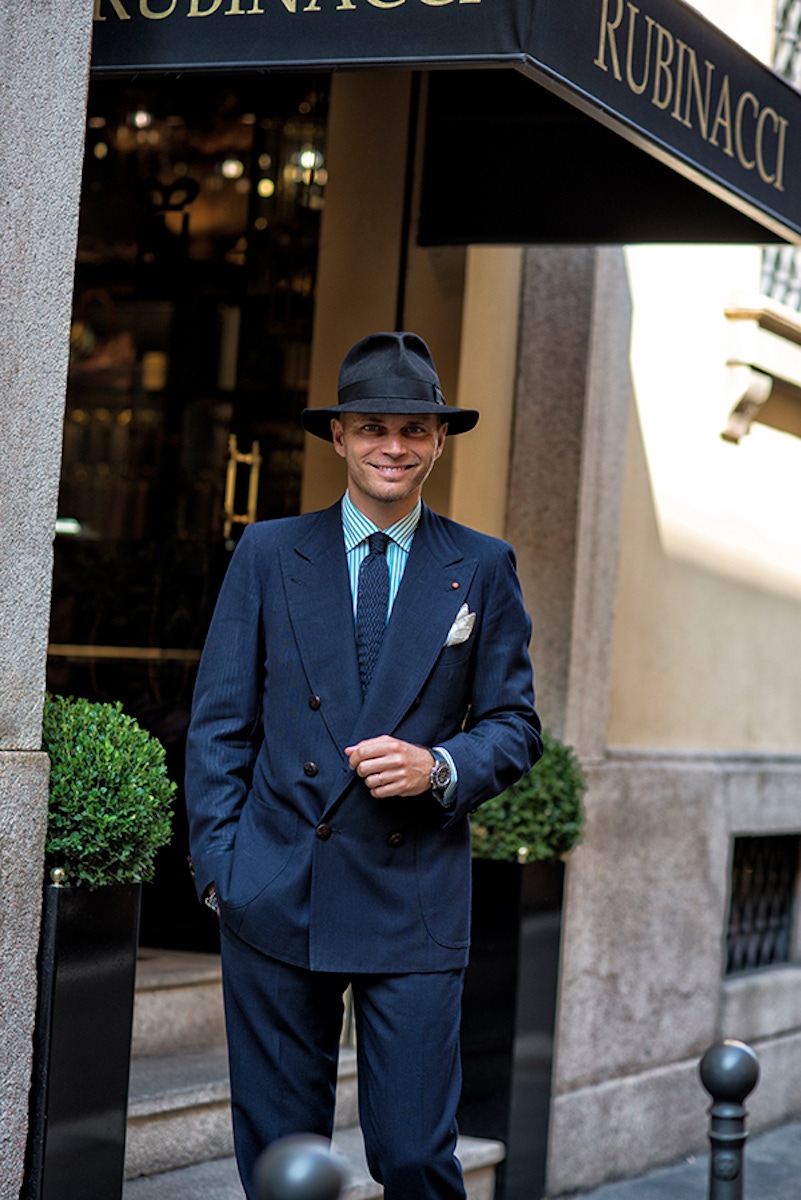 As mentioned earlier, not only can you buy the cloth individually from their website, but you're able to handpick a fabric and have it made into a bespoke masterpiece. As vintage cashmere cloth becomes increasingly scarce, imagine having the opportunity to choose their herringbone blue with yellow and orange check summer cashmere cloth and have it made into a bespoke jacket. Soft to touch, super light and totally unique, its hard not to think seriously about this creation if you've been pining after a bespoke garment. The cloth isn't confined to just jackets, you're also able to pick fabric that Rubinacci will turn into their famed Saharianas, Manny and Genny trousers. Out of their archive is a beige Shantung silk from the 1960s, and with its lightweight nature and tone, it would make an authentic Sahariana that the capricious band of protaganists, that made up the Happy Valley set, would've been proud to wear. There is 100% Italian linen from the '90s that could easily be turned into Genny or Manny trousers, whilst there's a Shantung silk from the '40s featuring a geometric print in brown, which is an astonishing cloth to look at. These are only a few, but on the Rubinacci website, it is well worth exploring their options. It is a testament to Luca and Chiara, that they've managed to make this possible. The offering hasn't been around for long, but such is the scheme's popularity, TheRake.com will be offering the cloth to be sold individually (not for bespoke) in the near future.