The making of lorenzo cifonelli for the rake
In the world of tailoring, craftsmanship is synonymous with Lorenzo Cifonelli. Since he stood at the foot of his grandfather's cutting table, an emphasis on doing things properly, with the best fabrics and most measured details, has become a part of his core principles. 
One of those includes the famous shoulder (more family DNA than principles, perhaps) which returns in its elegant roped-form for the new collection. The Khaki Green and Blue Double-Breasted suits both wear it proudly—as does the exquisite Beige example with its peak lapel. Made in Italy, by artisans that Lorenzo has specifically chosen for their similar principles of craft, the formal selection includes Milanese buttonholes, working cuffs, and are all fully-canvassed. These are the flourishes from the tailor's own past, as well as his personal tastes (everything you see here, Lorenzo wears himself).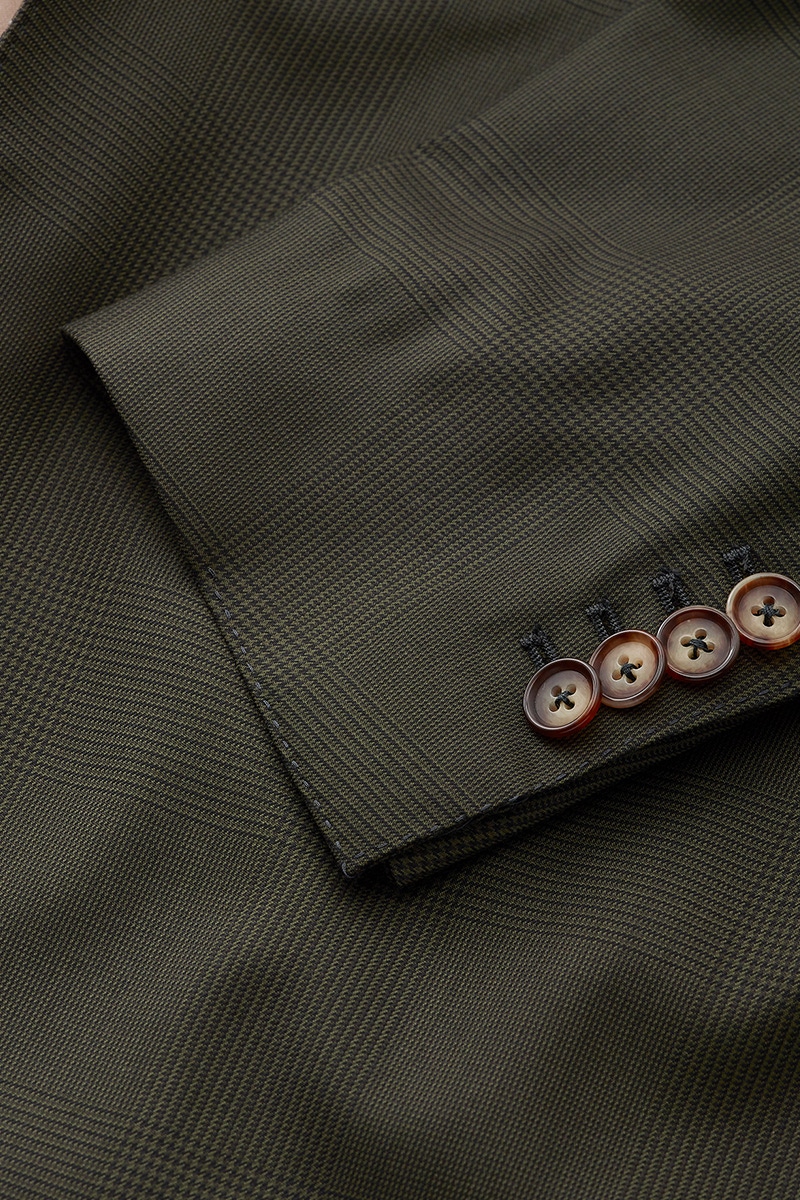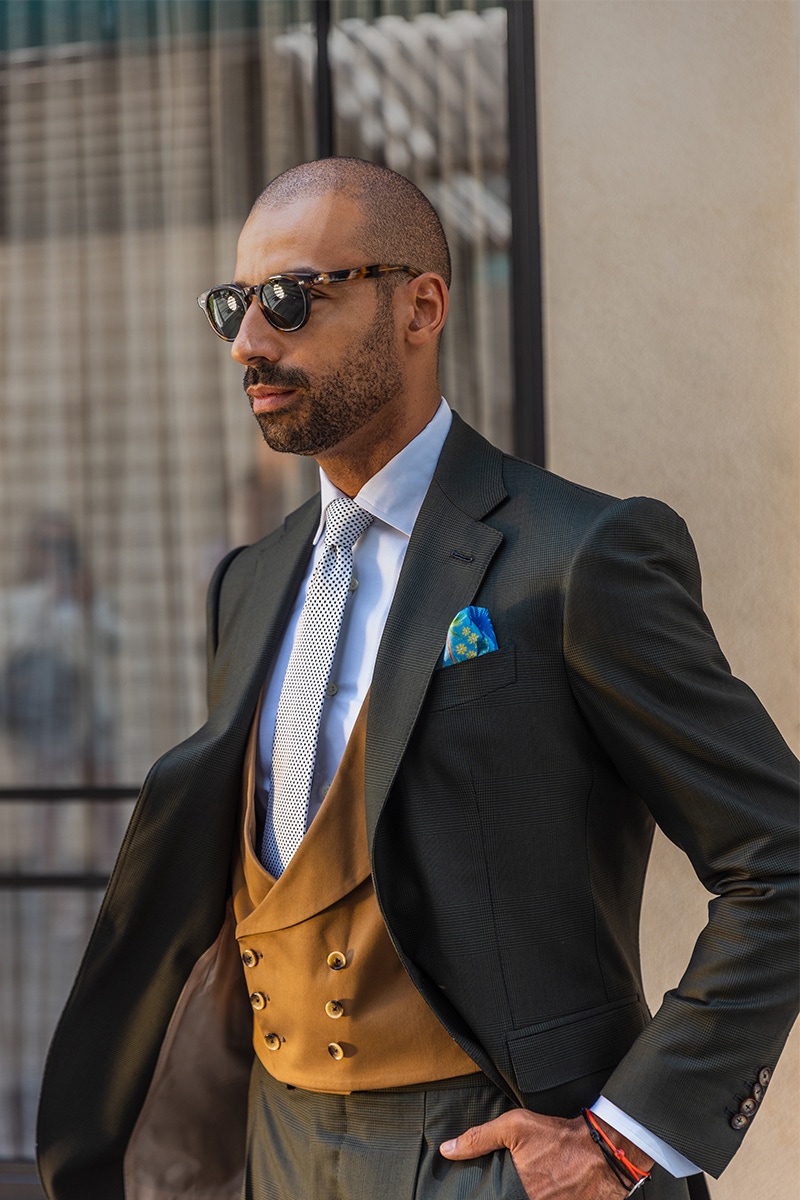 Like the previous collections, The Rake is proud to have curated the full selection in partnership with Lorenzo, coming together to create the modern gentleman's tailoring essentials. 
Although the suits are made in Italy, there is one piece that is not—and for good reason. 
The Teba is a classic Spanish hunting jacket, made famous by royals. Lorenzo insisted that his own Teba was produced by experienced artisans in Spain too; craftspeople who have perfected the transitional jacket and are rooted to its Iberian heritage. It has a soft-shoulder, but paired with the rest of the collection, manages to be both casual and smart.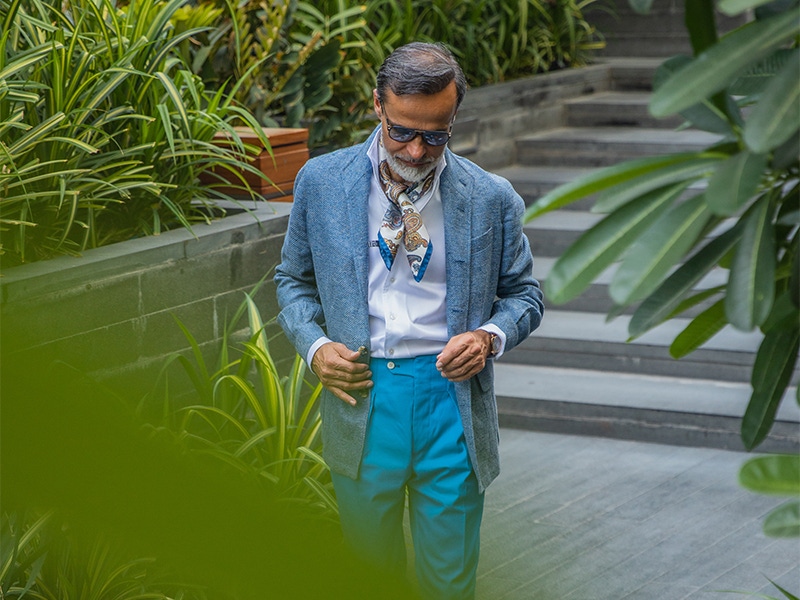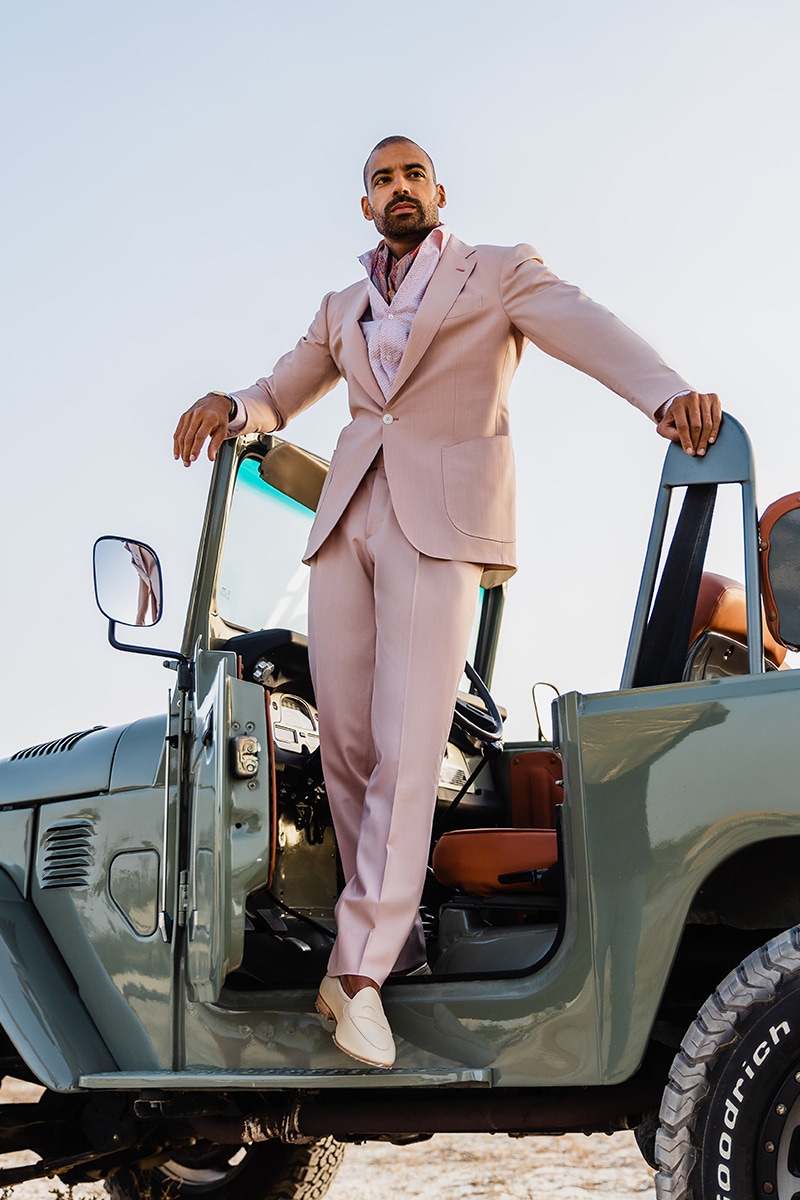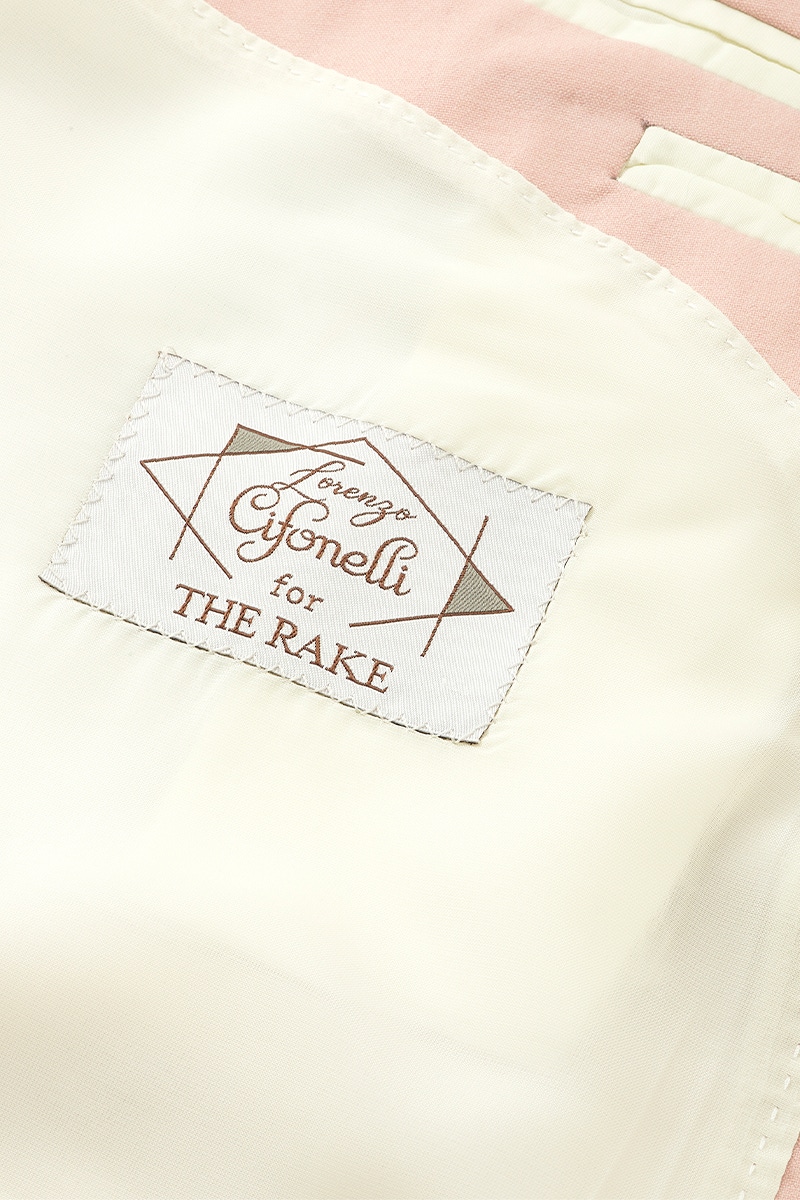 As integral as it is to have an able pair of hands behind each stitch, the fabric is of equal importance. Lorenzo has chosen Italian textile royalty (many of which are curated by The Rake, too): Fratelli Talia di Delfino, Drapers, Loro Piana, Drago and Cerruti. Wools, cashmeres, silks, and other materials compose the full collection. Instead of selecting a single fabric supplier, reaching out to specialists gives each suit, jacket or trouser its own unique luxury. Cerruti is responsible for supplying a delightful light blue herringbone weave, which Lorenzo then turned into a classic Cifonelli-style 6x1 double-breasted jacket. The fabrics are the mixing palette from which he creates on the canvas. 
Lorenzo Cifonelli's new collection holds true to the principles shared by The Rake—from the designs, to the cuts, and the fabrics.
By merging his creativity with ours, we are pleased to present this very limited run of pieces, exclusively available on TheRake.com.