The most Rakish cyclists in history
With the 109th edition of the Tour de France kicking off on Friday, we take a look at some of the most charismatic and stylish cyclists of all time.
There's many anatomical facets that help determine a rider of great style. Professional cycling and more specifically the Tour de France is one of the most physically demanding sporting spectacles there is – and just like thoroughbred racehorses, conformation can be vital in the up and down motion of the rider's legs being smooth and rhythmic. Cycling is evidently a visual sport. The image of riders in a myriad of coloured jerseys climbing the undulating gradient, deep in the Pyrénées mountains, through the small and idyllic villages is quite something to behold. Added to this, the way the riders look makes them standout. Encompassing this look is the way they sit on a bike, their physical elements that effectuates the elegance with which their limbs work. Then there is the pizzazz and panache with which they sport their outfits, which could be the fit of their jersey, the ribbed detailing on the end of the sleeves, the precise position of their helmet or cap, their sunglasses, hairstyle and even their jewellery accompaniments. But the inception of such style comes from this unique mystique that the rider carries with them that is often elevated with both triumph and controversy.
Jacques Anquetil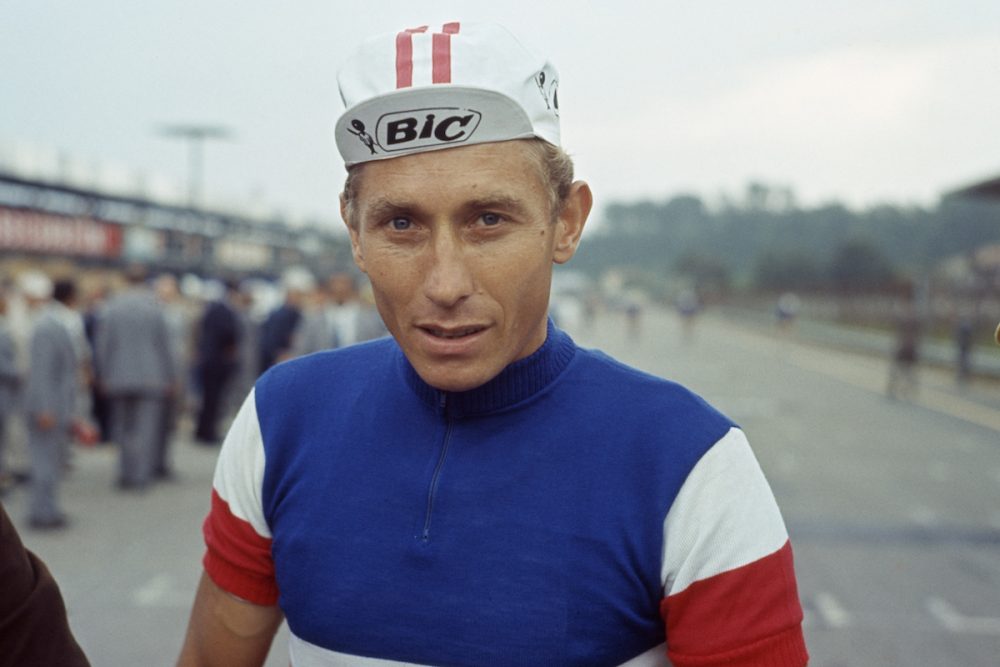 His list of 'firsts' alone makes him worthy of a place in the cycling pantheon: the first man to win the Tour de France five times; the first man to win all three grand tours - the Tour de France, Giro d'Italia and Vuelta a España. Always on the edge of controversy during his career, he was unusually open about his misdemeanours and always a gentleman in conversation which the public were absorbed by. A rare maverick which only come along once in a blue moon in each sport, he was cycling's version of Maradona or George Best. For some reason the way the jerseys were designed in that era with the sleeve finishing high up on the arm and the zip starting at the chest, along with the vintage shades of blue and orange on his jerseys with his mousy brown hair combed back contributed to this imperious look that spectators found hard to take their eyes off.
Fausto Coppi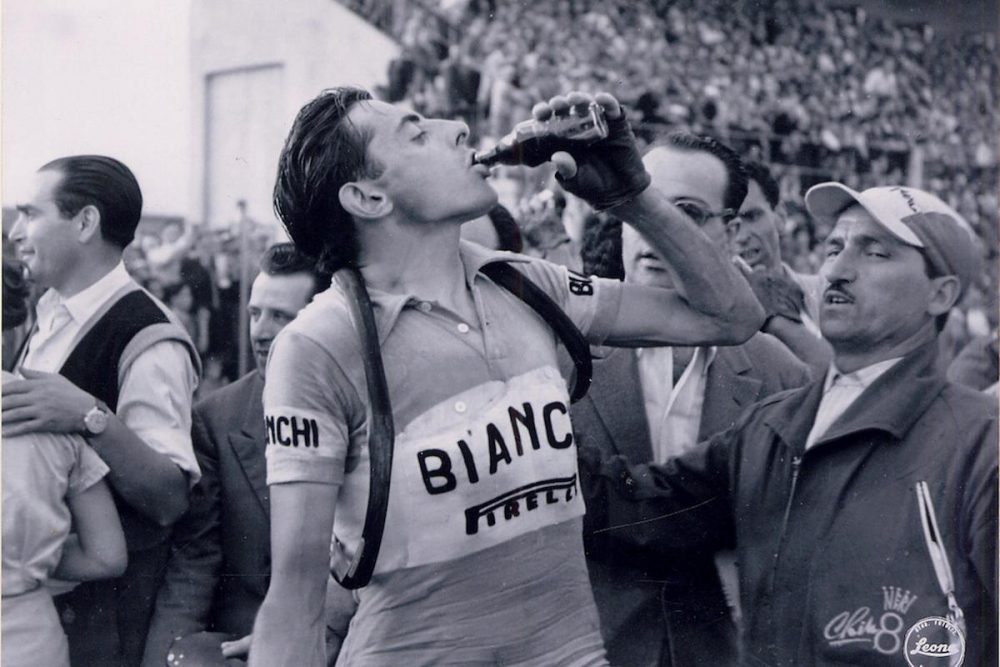 Coppi beetled out two different guises. Commentators at the time said that off his bike he was awkward, gangly with sunken cheeks, had skinny arms and hugely muscular legs. His great rival Gino Bartoli said that he looked like a skinned cat. He is better remembered for his second guise - in the saddle of the bicycle. And to all viewers whether they be cyclist enthusiasts or not it was poetry in motion. Coppi had phenomenal strength in his legs which made the rest of his narrow frame look like it was peerlessly untroubled by even the steepest of climbs. It was all the more impressive that at his peak if he attacked, he was never caught. Wearing the Italian jerseys of the time which were just downright cool along with a pair of shades stationed below a hat which had its brim flipped up, you knew once he kicked you'd have to wait till after the finish line to see him front on.
Mario Cipollini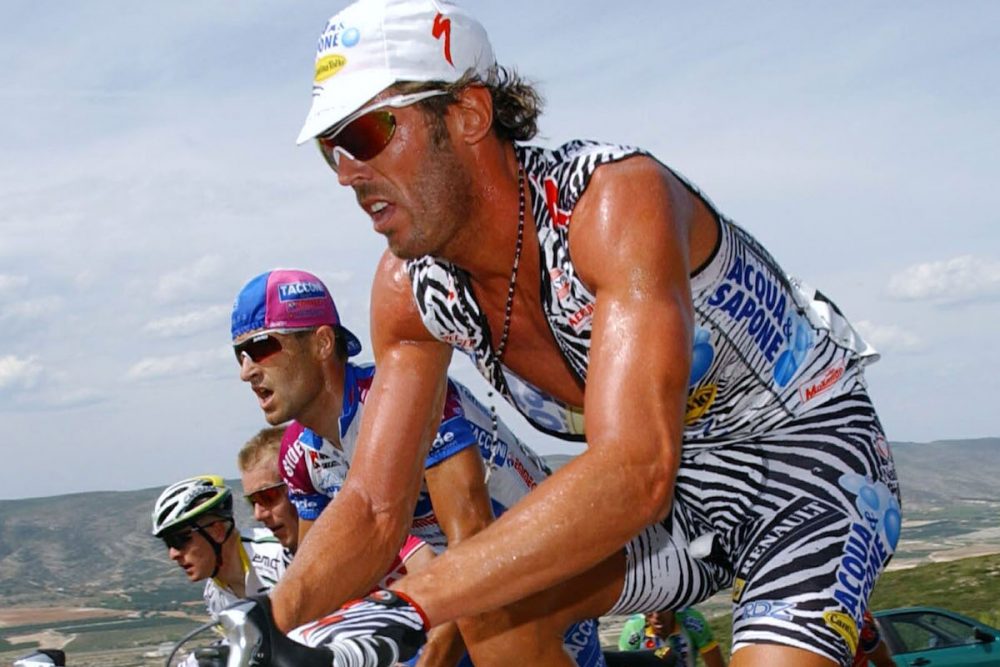 With his perfectly tailored suits, his slick haircut and his reputation for being something of a ladies' man, Cipollini was (and still is) as famous for his off-bike persona as he was for his exploits on the bike. Quite possible the most flamboyant cyclist on this list, Cippolini was a revolutionary in fashion terms. Some of is memorable kits include a muscle suit, zebra and tiger prints, and techno-skinsuit inspired by the 1982 film
Tron
. Always in trouble he was fined for wearing an all-yellow outfit while leading the Tour de France; this practice to wear more yellow and even have a yellow bike has since become generally accepted. There weren't really any limits that his extravagant personality didn't stretch to. He was often seen on his mobile phone mid-race at the back of the peloton chatting to riders whilst smoking a cigarette.
Fabian Cancellara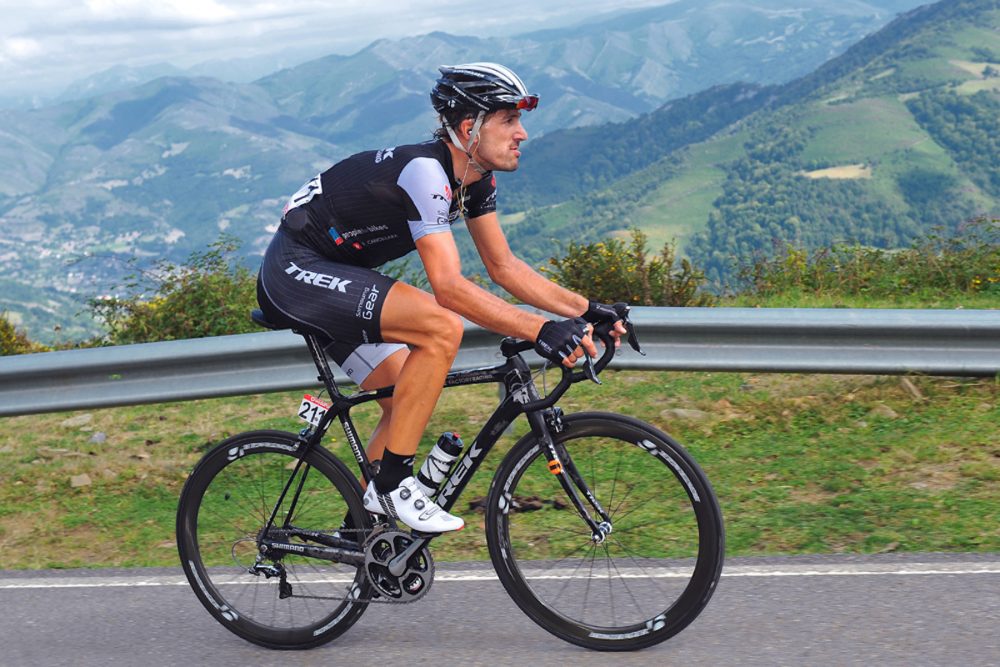 Here's a handy guide for any cyclist: when you are buying cycling kit, or even getting dressed to go out on your bike, keep this thought in mind — would Cancellara go out in this? If the answer is no, then don't do it. The now-retired Swiss superstar is a cycling fashion icon. He always looked immaculate, even when covered in mud, and that's no accident. It's style. Nicknamed 'Spartacus' he was equipped with a mental strength matched only by his prodigious talent. He adapted to and prospered as one of the leading protagonists of cycling's new age.
Tom Simpson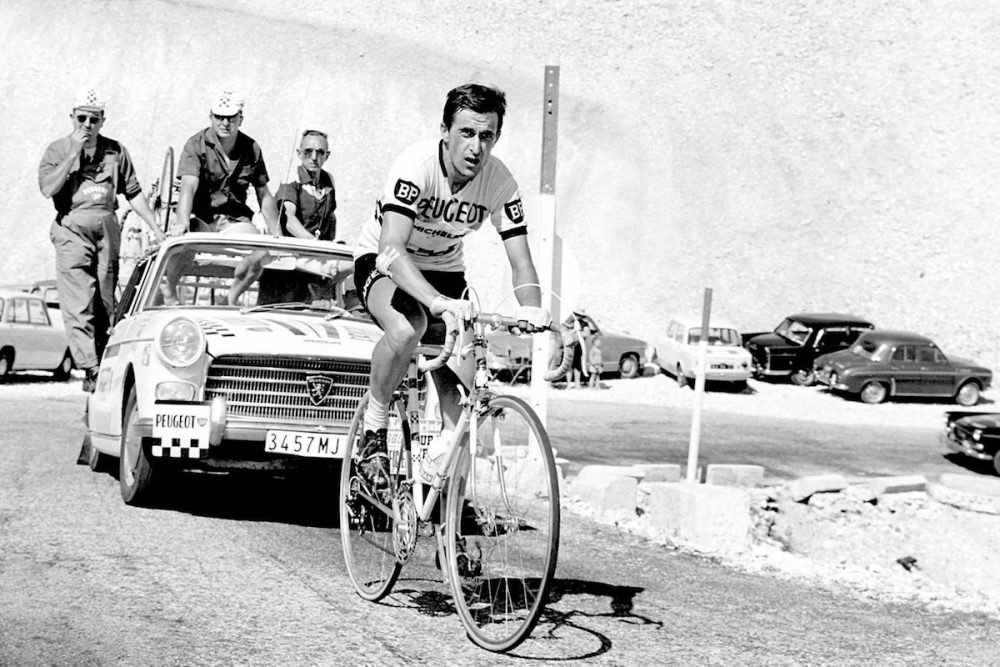 Backwards cap and aviator style sunglasses marked Simpson out from the rest. Not afraid to speak his mind, he was a sporting personality of the time which sadly came to an end age 29. It was on the ascent of Mont Ventoux during stage 13 of the Tour de France where he collapsed and died due to heart failure. The post-mortam examination found that Simpson had taken amphetemine and alcohol, which proved fatal when combined with the heat, the hard climb of the Ventoux and the stomach complaint. A memorial stands close to the spot where he died and has become a pilgrimage for many cyclists.
Laurent Fignon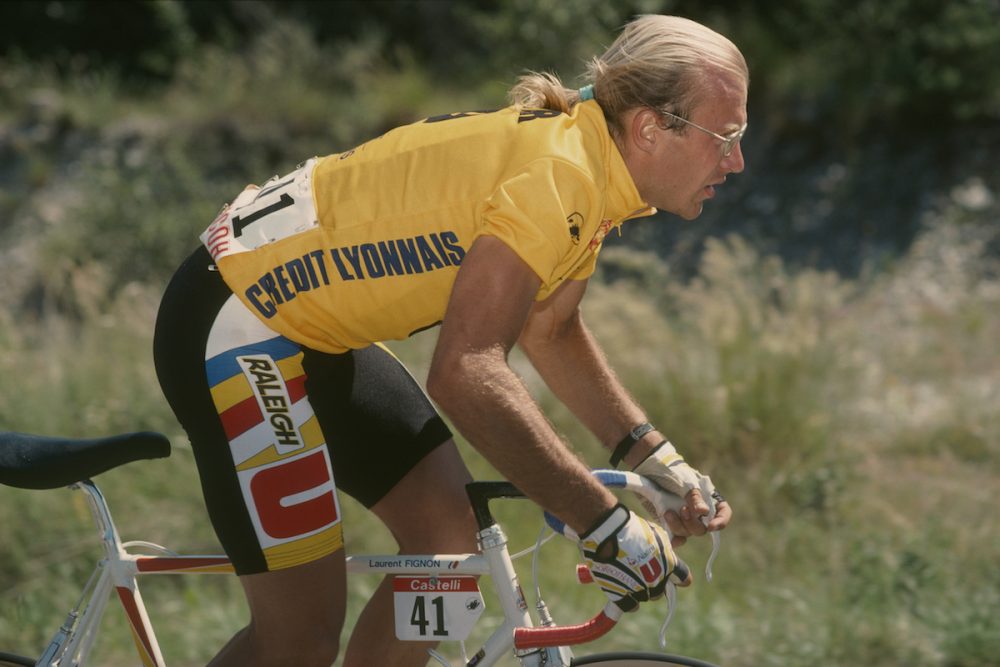 Fignon light up the Alpine landscape sporting jerseys and headbands that were very much '80s Kitsch. Spectators were treated to witnessing Fignon's graphic bold colours whether it be in the middle of the peloton or out in front on his own. He possessed dogged determination, but with his long blond hair tied in a ponytail and silver-rimmed, oval-shaped glasses that wouldn't be out of place in the Bodleian Library at Oxford University, this elegance belied any of his guts and grunt that came from within.
Gert-Jan Theunisse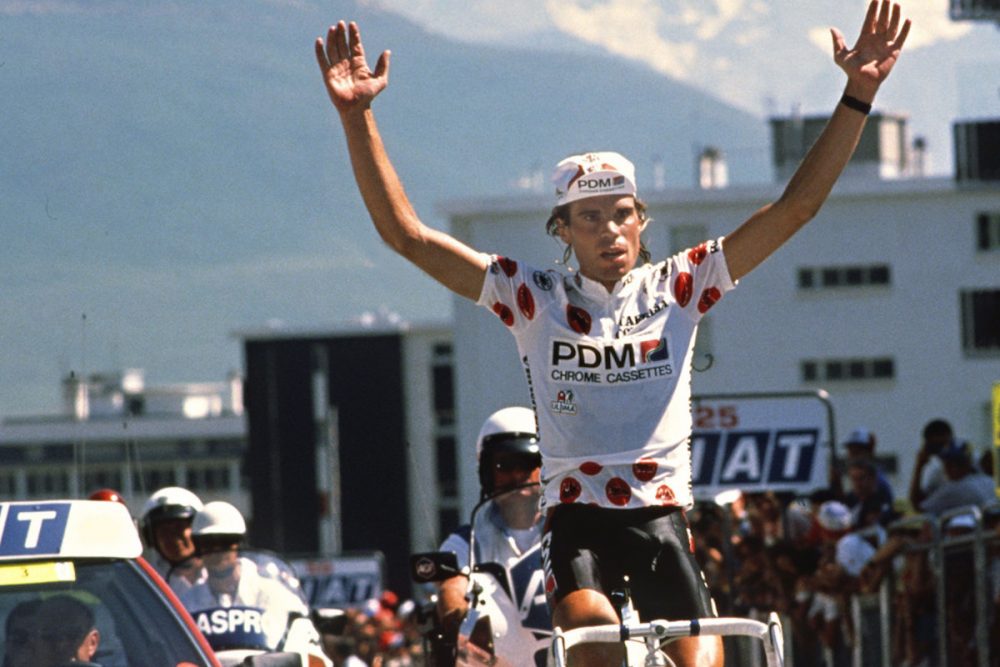 Theunisse's long, ethereal hair, his piercing eyes and tanned, skinny limbs, coarsened by years of sun gave the flying Dutchman an otherworldly appearance but he could really make a bike move. Theunisse spanned the border between being elegant and garish, and eventually he crossed it. His elegance peaked with PDM, on a stage during the 1989 Tour de France. Clad in the polka-dot jersey, he took flight on the Galibier and rode alone over the Croix de Fer and up to Alpe d'Huez to win.
Vittorio Adorni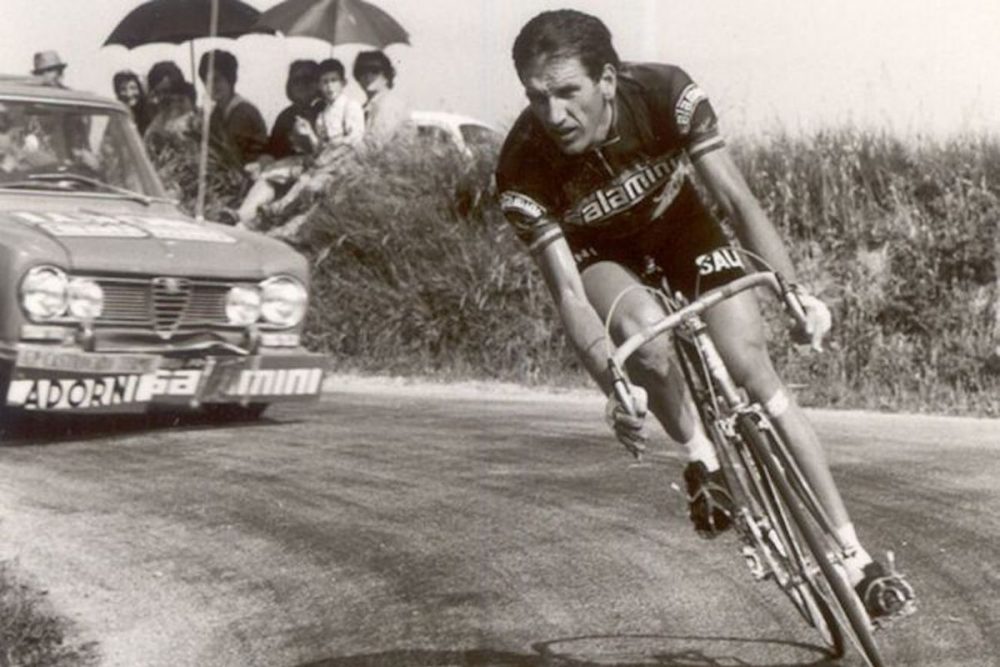 Despite not achieving the levels of greatness in terms of titles as some of the cyclists on this list, Adorni was a true gentleman and adored by all in the sport. He wore those typical Italian jerseys in pale hues, which for some reason looked sartorially superior on the naked eye. He was a cherished team member which is symbolized in that famous photograph Adorni eating a mouthful of spaghetti bolognaise off a plate with Jacques Anquetil who is wearing a chef's hat and Felice Gimondi helping themselves mid-way through a race.
Fiorenzo Magni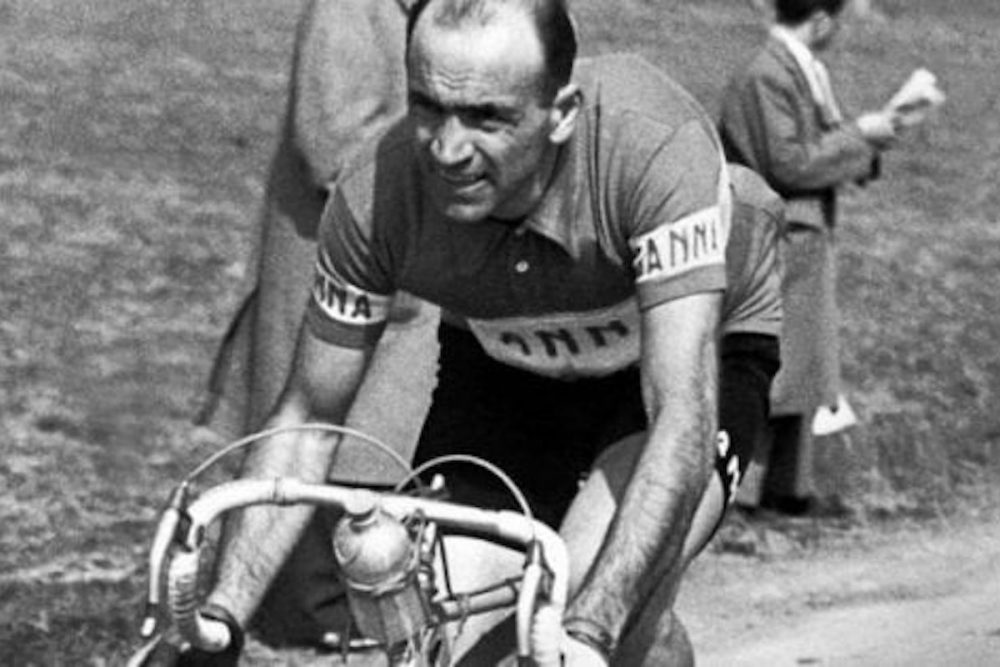 Magni is perhaps best remembered for the remarkable feat of winning three consecutive Tours of Flanders between 1949 and 1951. With his heavily receding hair which was slicked back – he looked more like a politician. Coincidently it would be political beliefs that would taint his image, with suspected sympathies towards fascist movements. He looked old and at the time of his Giro Italia win in 1955 he was the oldest ever.
Marco Pantani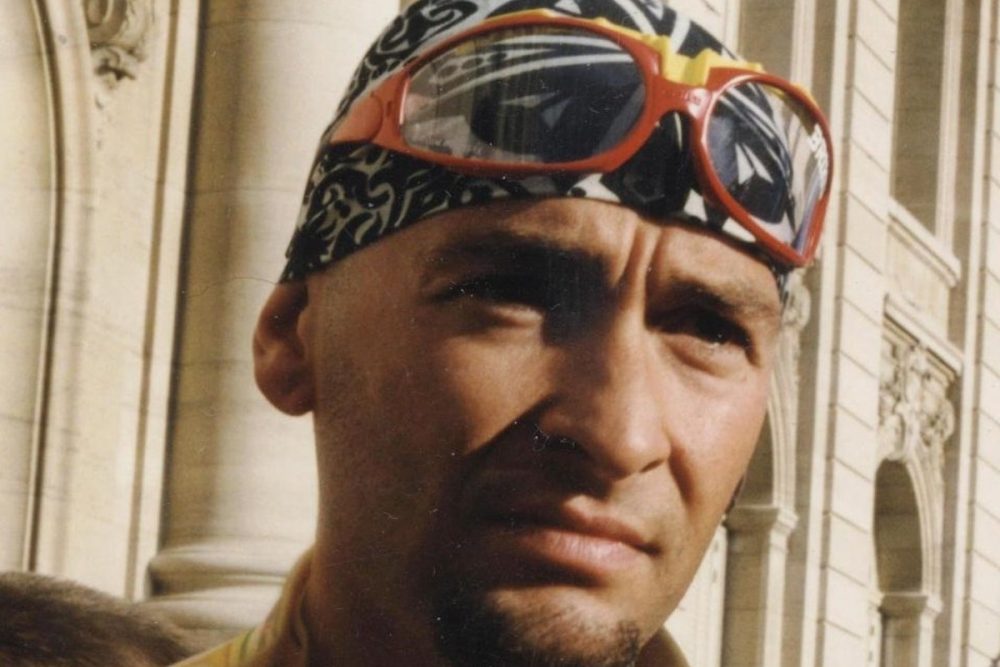 Despite consistent controversy, Marco Pantani was a popular figure with cycling fans. A personality riddled with setbacks, he seemed to somehow rise again and capitalise in showing the windows of brilliance that his talent warranted. His attacking style and aggressive riding would be the catalyst for his Tour de France victory in 1998. He was known as Il Pirata (The Pirate) because of his shaved head and rakish bandana and thick silver hooped earring he always wore which made him stand out as a symbol of style which epitomised the culture of late 90s.
Giovanni Battaglin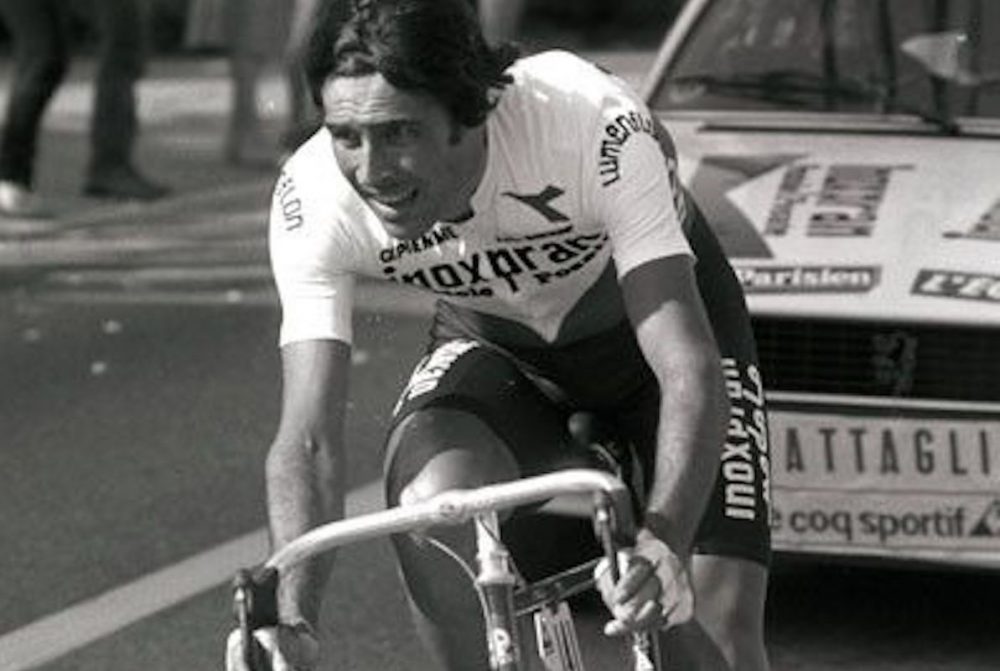 Battaglin looked natural on a bike but it was the way he accessorised which gave him true style. He would often race with a gold Rolex on his wrist. He wore kid leather track mitts. And when he won the King of the Mountains in the 1979 Tour de France, Battaglin did so on a red Colnago with gold-plated forks and gold anodised toe clips. Giovanni Battaglin showed style with restraint and arguably wore the azzurra better than any other Italian.
Eddy Merckx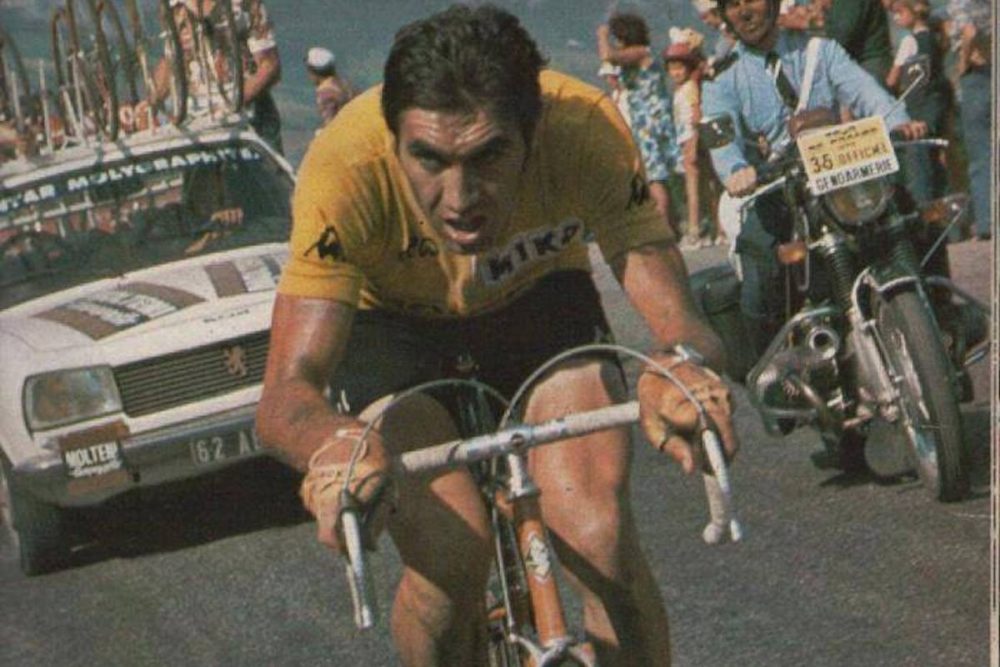 Nicknamed 'The Cannibal' due to his sheer refusal to let anyone else win, Eddy Merckx is in that exclusive club of winning the Tour de France five times. With Elvis Presley style hair, Mick Jagger lips, thick sideburns and Hollywood good looks, he epitomised rock 'n' roll. He typified the society of the late '60s and early 1970s. A shy character, but when in the saddle he carried with him this rebellious image with the flamboyancy with which he rode. He often had the brim of his cap up and rode with a cheeky smile on his face often because he knew he could never be caught.
Lance Armstrong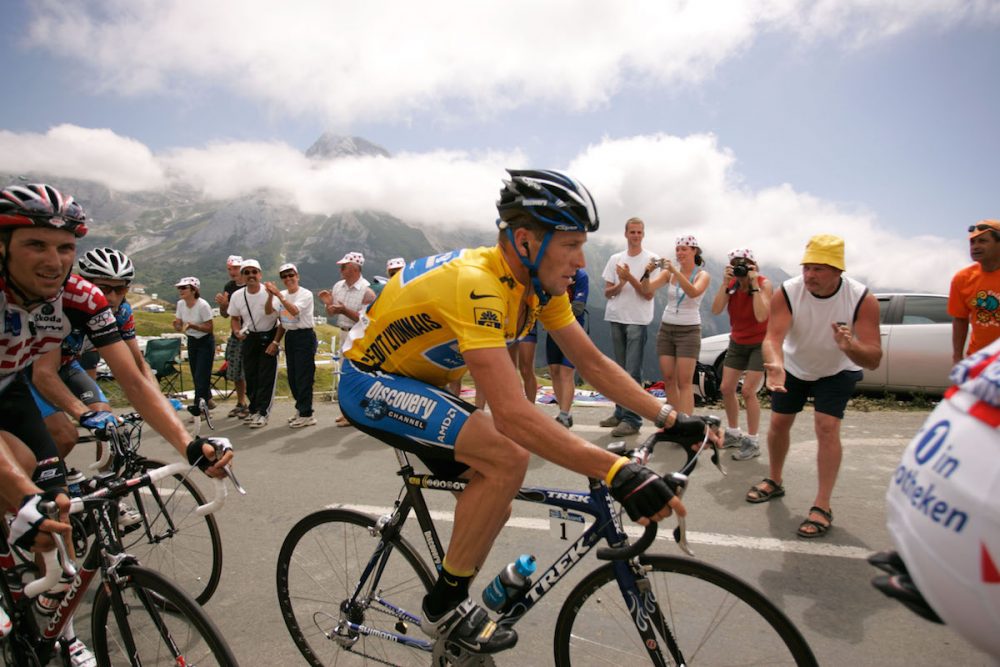 Most commonly seen wearing the famed yellow jersey throughout his career, there was nothing really that avant-garde about his style in the saddle. But over the course of his riding career he was one of the most famous sportsmen. There was a time when he captured the imagination of the world - remarkably coming back from an incurable diagnosis of testicular cancer to win seven consecutive Tour de France titles whilst founding the Lance Armstrong Foundation, which supports people affected by cancer. As with many victorious cycling professionals, he fought against persistent allegations of doping. However, it would take until 2010 for old team mate Floyd Landis to a file a federal whistleblower lawsuit against Armstrong for masterminding the biggest doping conspiracy in cycling history which contributed to one of the most dramatic rise and falls sport has ever seen.
Gino Bartali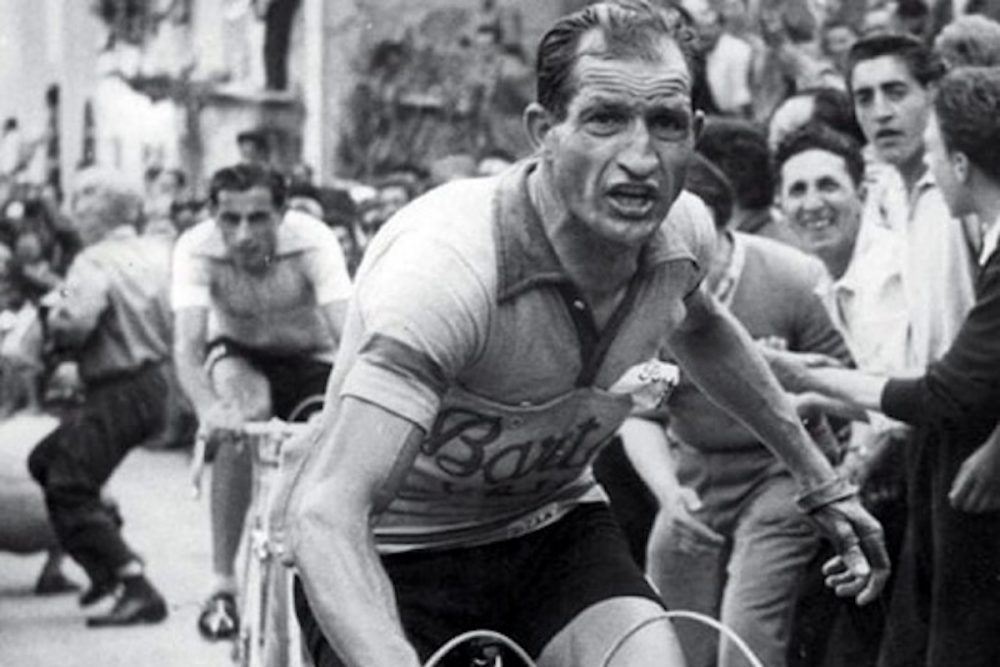 The iconic Italian cyclist was a courageous and valiant rider who was a two-time Tour de France champion. Unfortunately, World War II robbed him of his best years. He rode with a slightly hunched over style but is remembered for his fierce battles with Fausto Coppi. He was a man that gave the maximum.