The Most Rakish Menswear Stores on the Planet: Broadway & Sons
The Rake speaks to David Asseraf, founder of Broadway & Sons, a vintage dealership based in Gothenburg that specialises in military and denim clothing, who reveals he once bought 90,000 pairs of American denim in one go. 
"I opened my first shop in 1975 after an inspirational trip to America where I met Solomon Schwartzman," David Asseraf, founder of Broadway & Sons, tells me. "He was a wholesaler of army surplus and secondhand clothing in downtown Brooklyn, and a quote of his that has followed me until today is, "David, sell vintage clothing and you will never lose money!" That has been my objective ever since." Solid advice, as he has since cemented Broadway & Sons as one of the leading vintage dealerships in the world, specialising in military and denim. The store itself, in Gothenburg, Sweden, is a treasure trove of goodies; an exceptionally well-curated and welcoming space that's cluttered with garments, accessories and other items dating back to the 1920s.
Born in Casablanca in the 1950s and then raised in Paris, David moved permanently to Gothenburg in 1969 where his indigo love-affair started, and in 1982 opened Broadway & Sons. "I think my obsession followed the 1970s era when this flower power thing bloomed after the [Vietnam] war" he tells me. During those years he and his friends practically lived in their jeans, which were mainly by American brands such as Levi's, Wrangler and Plain Pockets. Amazingly, he tells me about a time when he bought 90,000 pairs of denim jeans from a guy in Chicago called Walker Seltzer. Slightly taken aback by the largest vintage deal I've ever heard of, he explains that he was offered the rest of Seltzer's stock of denim — five containers containing almost 90,000 pairs of Levi's, Lee and Wrangler, amongst others — as he was wanting to quit the business. "But those who know me know I always discuss the price," he adds, "so I got them for less than fifty cents a piece, rather than a dollar."
America became David's go-to for sourcing vintage, but he also realised that he couldn't just simply collect denim — again courtesy of his oracle, the late Schwartzman. "I quickly learnt that if I wanted to stay in the second hand business, I had to deal with everything from civilian clothing to jeans, workwear and military surplus." After his initial, inspirational encounter with Schwartzman, he started collecting a few military pieces for himself and in the late 1980s started dealing with two brothers, the Kalayans. Based in California, they supplied him with most of his vintage military pieces. "I used to play heads or tails with them," he tells me. "When I won, I got the goods for free, and when I lost, they doubled the invoice!" David would purchase "original bales" (large containers of compressed clothing) weighing up to 500kg and would pay by the kilo without knowing their contents — taking a shot in the dark if you like. He tells me that regrets selling some pieces over the years and that he still has a few bales unopened — "sleeping money".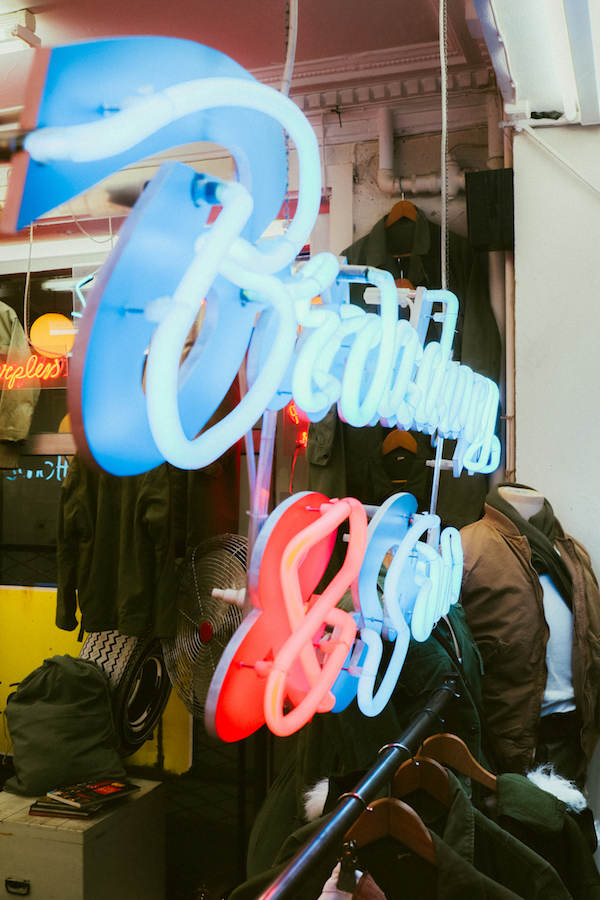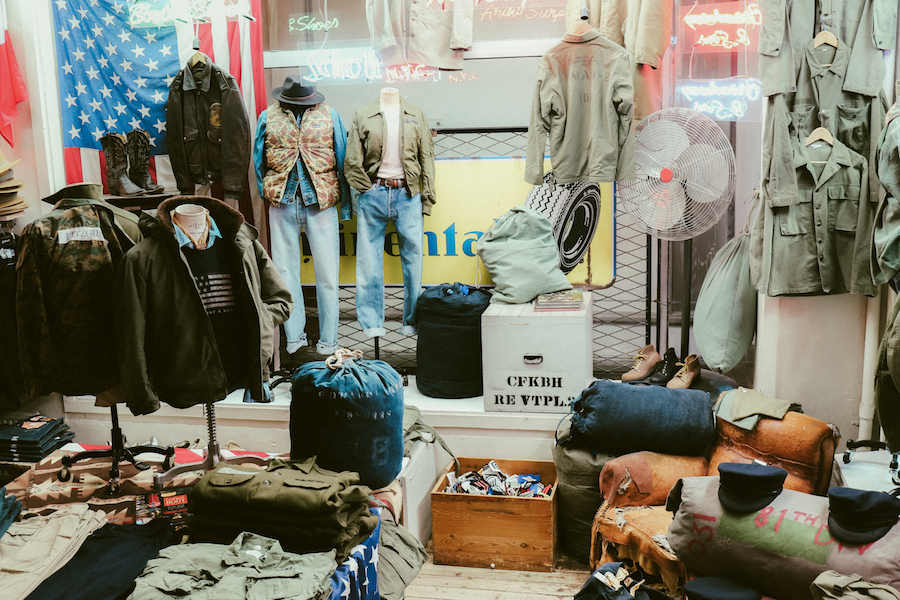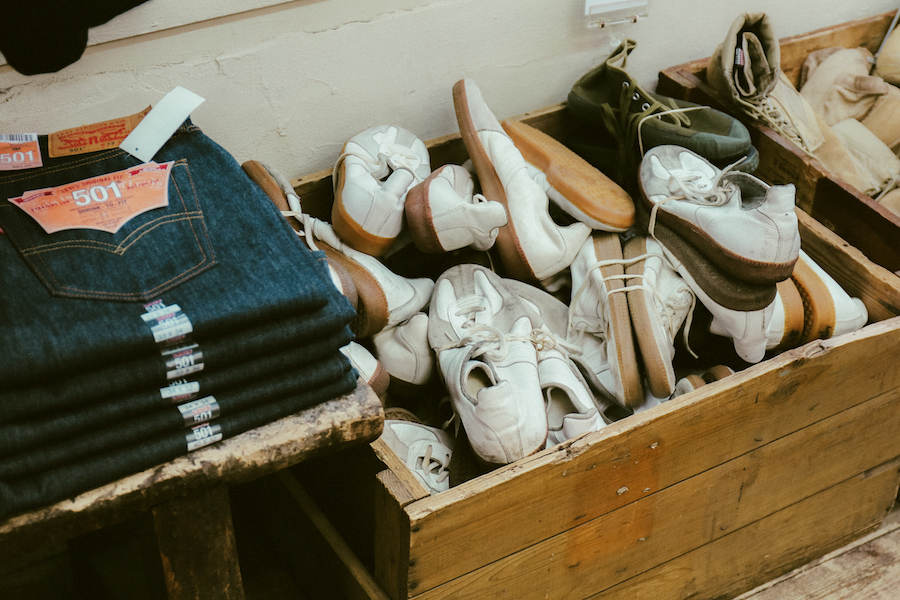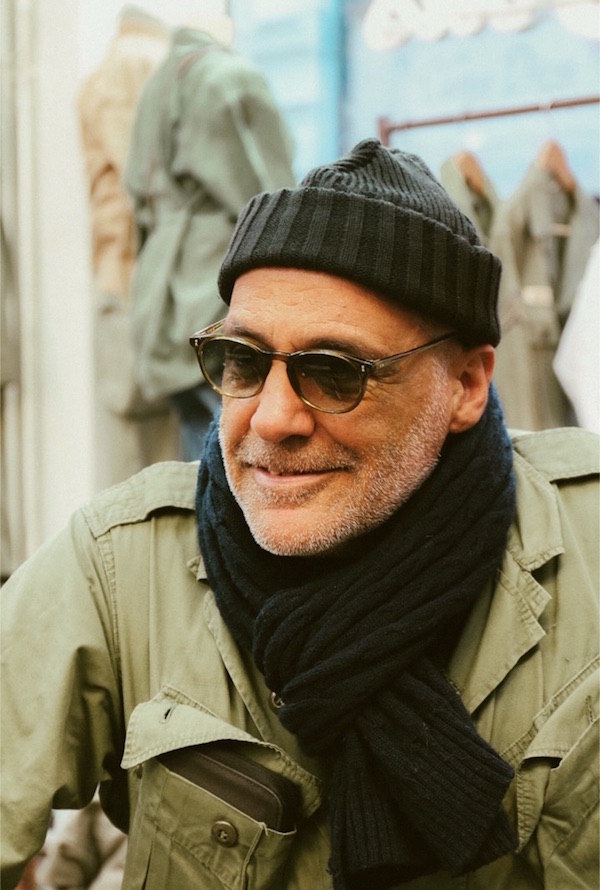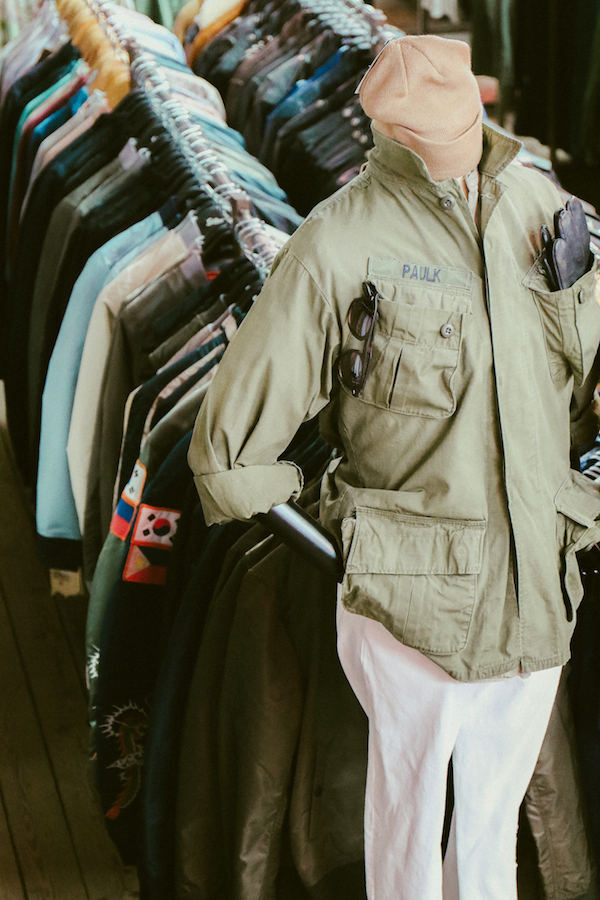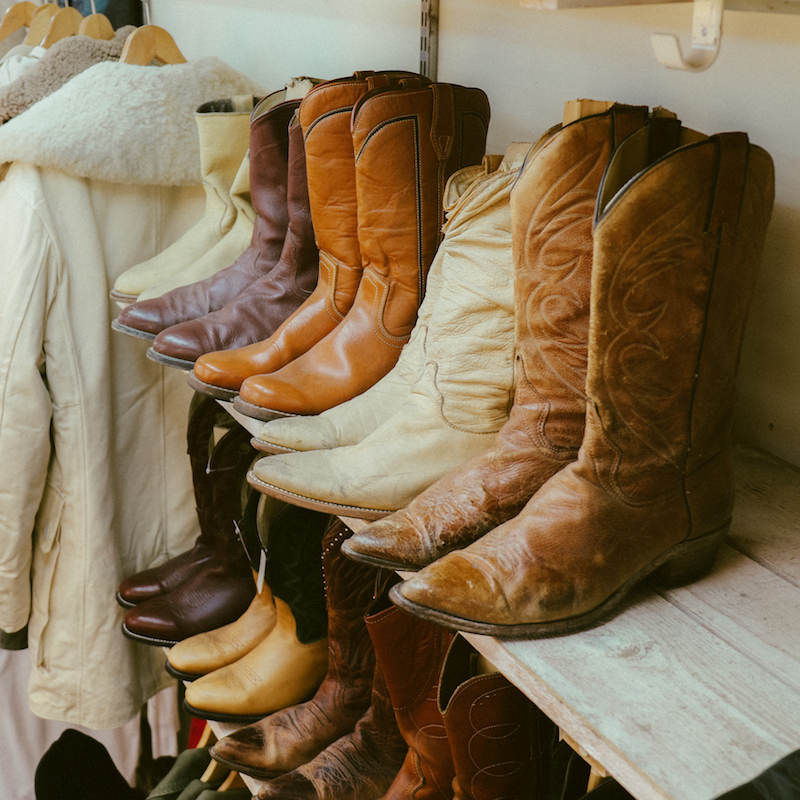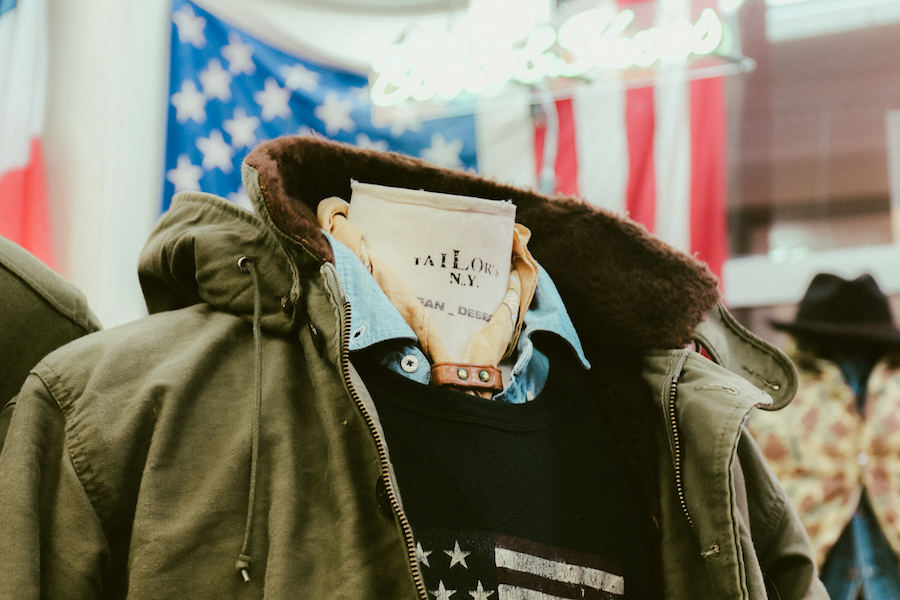 It's interesting to think that prior to the Vietnam war, and the civil protests that engulfed America in the late 1960s and 1970s, military clothing was never worn in a casual manner. It simply wasn't a 'thing'. Yet with the likes of John Lennon and Jimi Hendrix ironically and rebelliously wearing the military green garb, it became vogue. Vintage military is without doubt the root of everything we are wearing. It's made to last and to be comfortable and functional. Whilst military clothing is anything but yet now in this day and age, you see it everywhere, both in a casual manner and incorporated with tailoring. On the topic of fashion designers using vintage collections for inspiration, David says he sees "a lot of designers doing it right, using deadstock fabrics and simply modernising the fits. I encourage them as long as they stay true to the original. More timelessness, more style and less fashion!"
Broadway & Son's offering doesn't just end with military and denim, with vintage workwear and sportswear available too. It caters to any style aficionado, whether he or she is looking for a shearling coat, T-shirt, original Levi's jeans or 1970s Army issued sneakers. Vintage has become more and more popular in recent years, and we, as stylish men and women, are therefore reconnecting with our past through its precipitous rise. Part of this is due to the likes of David, whose store offers a timehop glimpse and feel of garments, which, during their finest hour, could have been in the thick of war, and that heritage is seriously cool. "The thing with vintage clothing is that I want to know everything about the piece I get my hands on," David says when asked what drives his passion for vintage. "I look for tags, handwritten notes, stencils and repairs, as it's a special piece of history, I've always been curious by it and have always liked digging for it." And lucky for you, dear
Rake
reader, to get your hands on some of Broadway & Sons's exquisite pieces of history you don't need to travel to Sweden, as they've just recently launched their new website. "There's nothing fashionable about vintage, which is why you can never go out of style by wearing an original piece of history."
www.broadwayandsons.com