The New Stone Age
It is 30 years this spring since Basic Instinct changed Sharon Stone's life. She takes us back to those crazy days, and tells Tom Chamberlin how she overcame sexism and adversity to forge a life on her own terms. Warning: truth bombs ahead...
Sharon Stone and I have never met, but she greeted me as though I were an old friend. There were no 'How do you dos', no small talk, but I was straight into her wardrobe — via her laptop and a Zoom call — to look at a leaky roof, and from there to the kitchen, where she made a cup of tea. She was in her office at her Beverly Hills home, the former home of Montgomery Clift. Important matters, such as our children, were discussed, and before I knew it we were almost an hour into an hour-long interview and I had yet to ask any of the questions on my list. Fortunately, the famously charitable Stone gave me another 90 minutes of her time. The truth is, her appearance on The Rake's cover is one of those moments when we see an alignment of the material and the metaphysical. There are few people in the world — not just women — who personify the values of the magazine more than Sharon Stone, for she is a boundary breaker, a humanitarian (garlanded by a Nobel peace laureate, no less), roguish, uncompromising, talented and dedicated to her craft. The Basic Instinct avatar people assign to Stone may beguile, but the bigger picture is something far more poetic and less superficial (even if she is someone who doesn't pull her punches), and I was fortunate enough to spend enough time with her to come under that spell.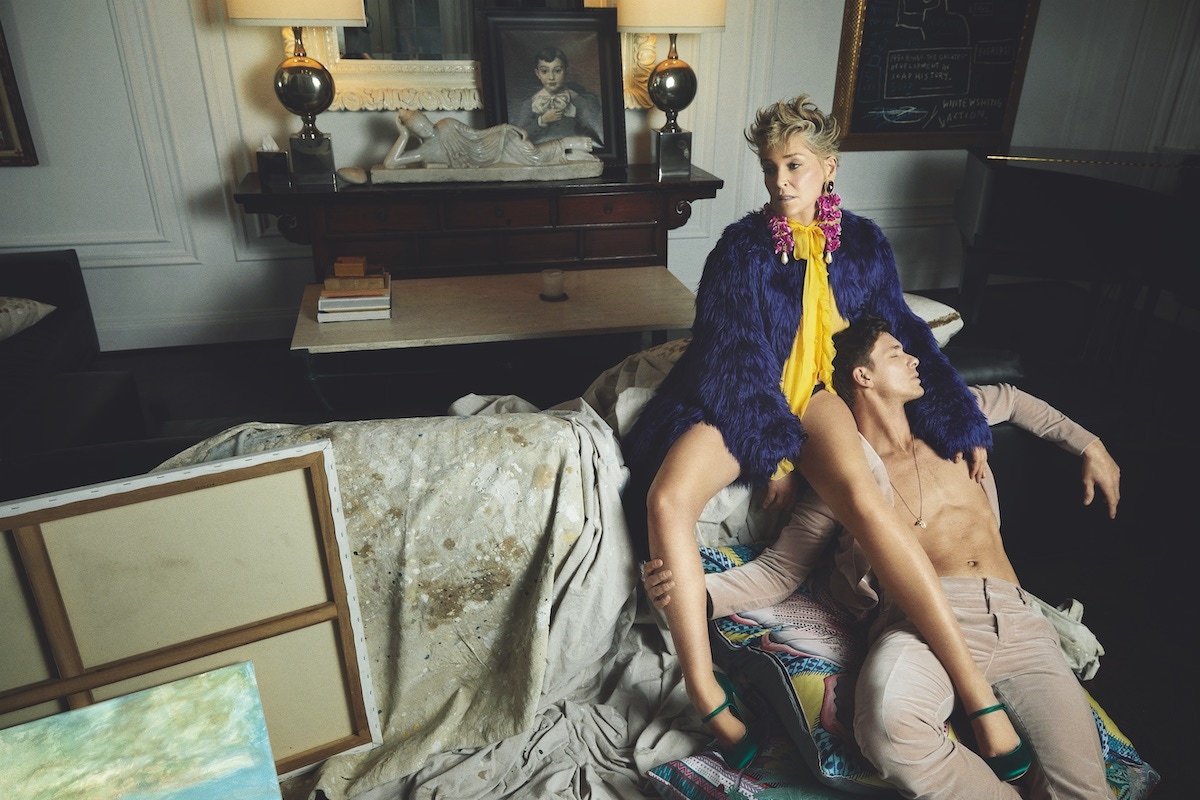 Sharon's early life was not straightforward. She grew up in rural Pennsylvania with her parents, two brothers and a sister. Childhood was, frankly, unpleasant. In her extraordinary New York Times bestselling autobiography, The Beauty of Living Twice, she addresses the way in which her father could be brutal with a belt, how her grandfather sexually assaulted her and her sister, and how her mother was lacking on the maternal-affection front. She bid adieu to her creative-writing scholarship at Edinboro University in Pennsylvania to pursue modelling, cutting her teeth in New York when she was 19. She says of the conflict this created in the family: "To be expected to be the perfect one, the one that doesn't complain, the one that does everything exactly right all the time, and the one that will do it without any acknowledgement, is really boring. To be the silent co-dependent shut-the-fuck-up girl is not a healthy role. All these I.Q. tests and all the stuff that I have done led [my father] to believe that I should be an architectural engineer. For him, for me to do something that relied on the way I looked or the way I presented myself was just appalling."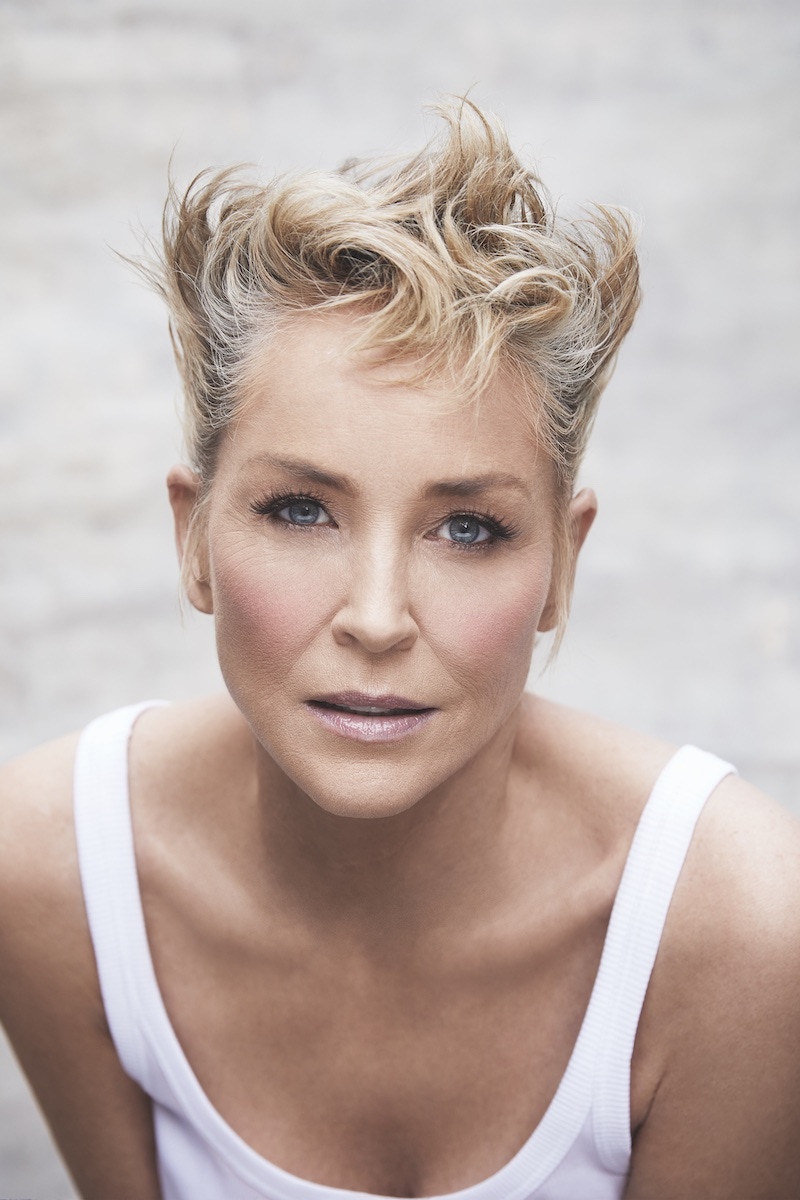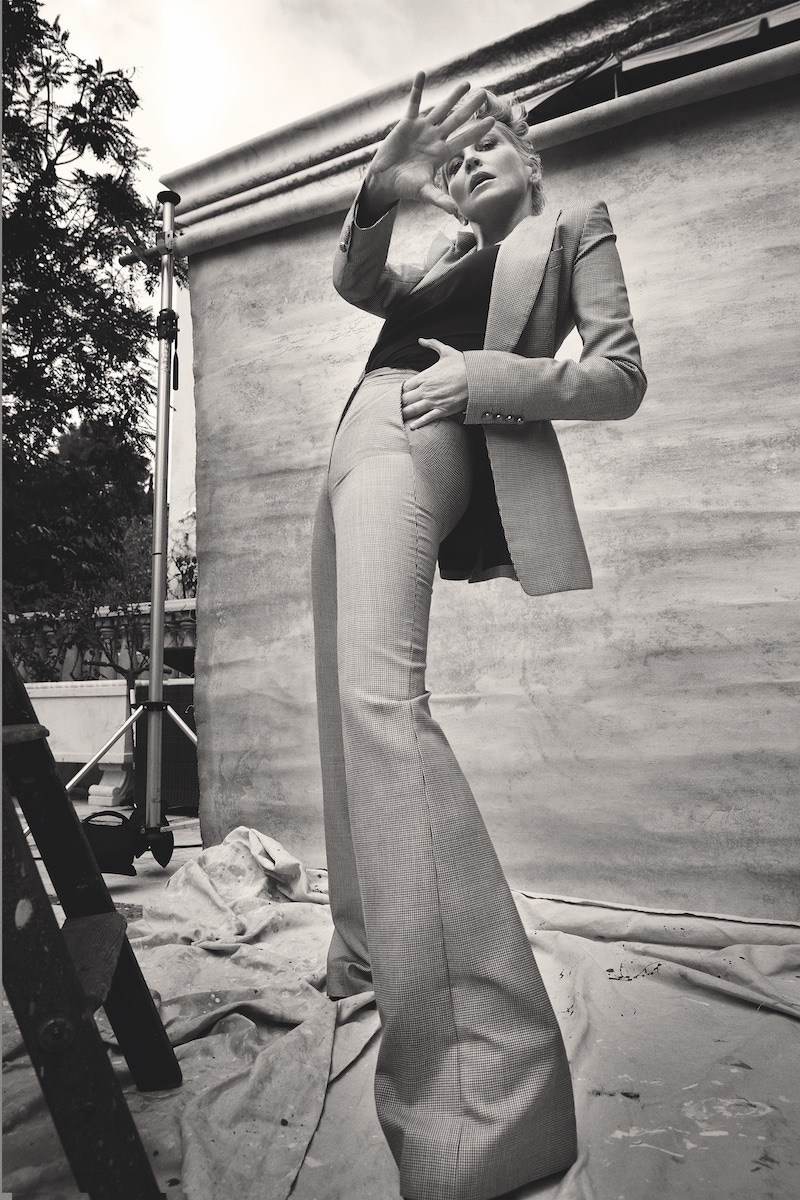 Nevertheless, she signed to the Ford modelling agency, and the jobs started coming in despite her being told to lose the "country pounds". Her modelling career was busy and heading in the right direction when the rudder lurched unexpectedly towards acting, and she was cast in Woody Allen's
Stardust Memories
(1980). She was meant to be an extra, but Allen asked her to jump in and be the Marilyn Monroe-esque coup de foudre that got away on the opposite train, blowing him a kiss through the window. The rest of the eighties contained a few small roles in film and television, but the taste of things to come didn't materialise until the release of
Total Recall
(1990). The film performed extremely well at the box office, and five appearances in films the following year acted as the overture to the cult phenomenon of
Basic Instinct
. Creative Direction & Stylist: Paris Libby Make-up: Amy Oresman at A-Frame Agency Hair: Adir Abergel at A-Frame Agency Photo 1st Assistant: Thomas Henriksen Post-production: Mary Spencer at Lagom Post Male Model: Adam Senn at IMG Models
Purchase the new issue here to read the rest of the Sharon Stone interview.
Issue 80 of
The Rake
is on newsstands now. Available to buy immediately now on TheRake.com as
single issue
or
12 month subscription
. Subscribers, please allow up to 3 weeks to receive your magazine.