The Octopussy Range Rover
Range Rover's presence in 1983's Octopussy is such an obvious crossover of Blighty icons that we cannot imagine James Bond choosing any other 4x4...
Few brands evoke Britain as much as the Range Rover. The 4x4 was launched in 1970 by British Leyland and has seen a number of striking iterations over the years, adapting to the times but never losing its sense of identity, style, and sophisticated strength. It has become as much a part of the nation's heritage as cricket teas and dry humour, or a certain famous spy with great taste in British motor cars. 
Indeed, Range Rover's presence in 1983's Octopussy is such an obvious crossover of Blighty icons that we cannot imagine James Bond choosing any other 4x4 for an off-duty excursion to the countryside. Or, as we see in Octopussy, a high-speed chase over rough terrain in an escape from persistent villains.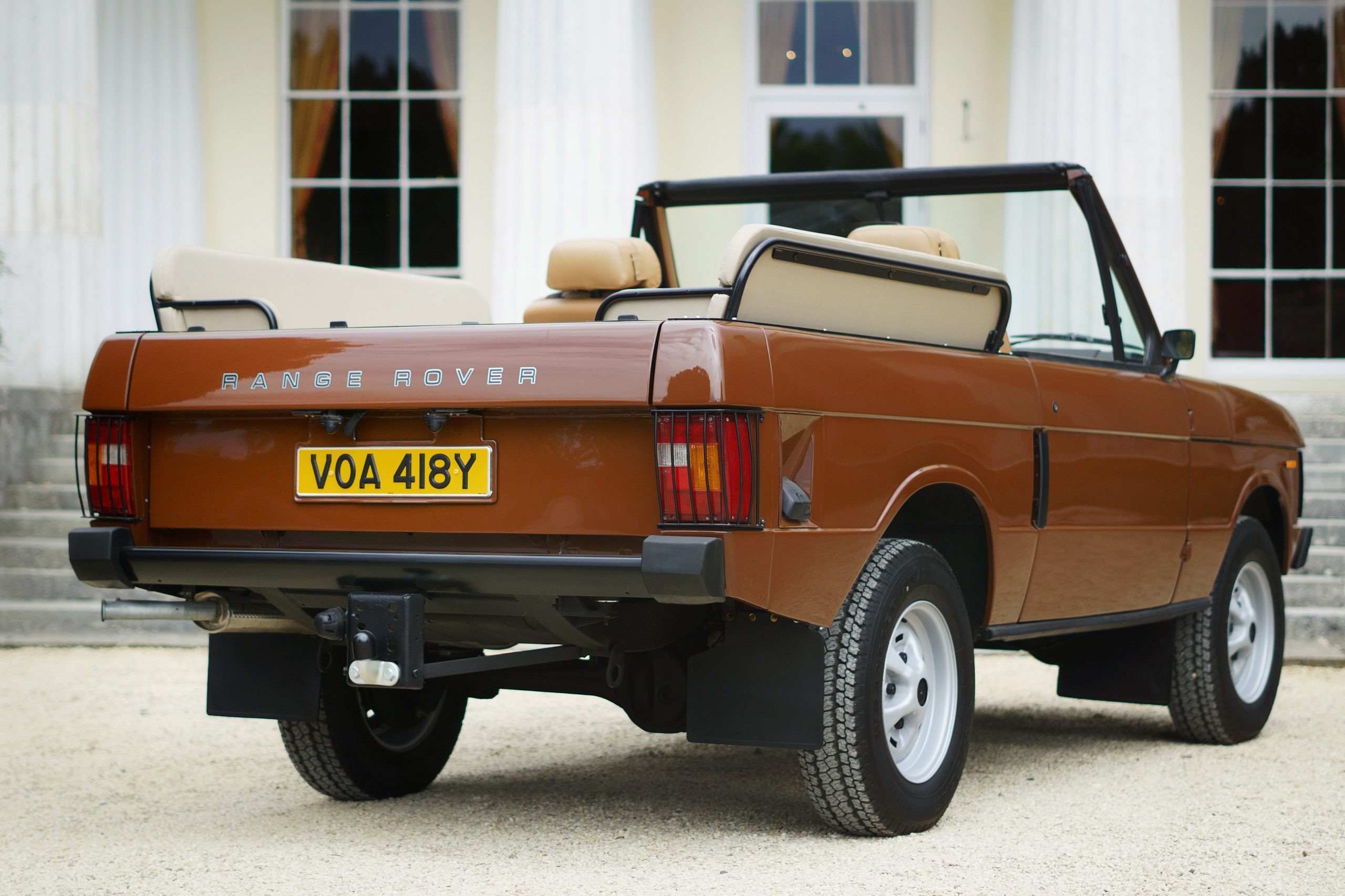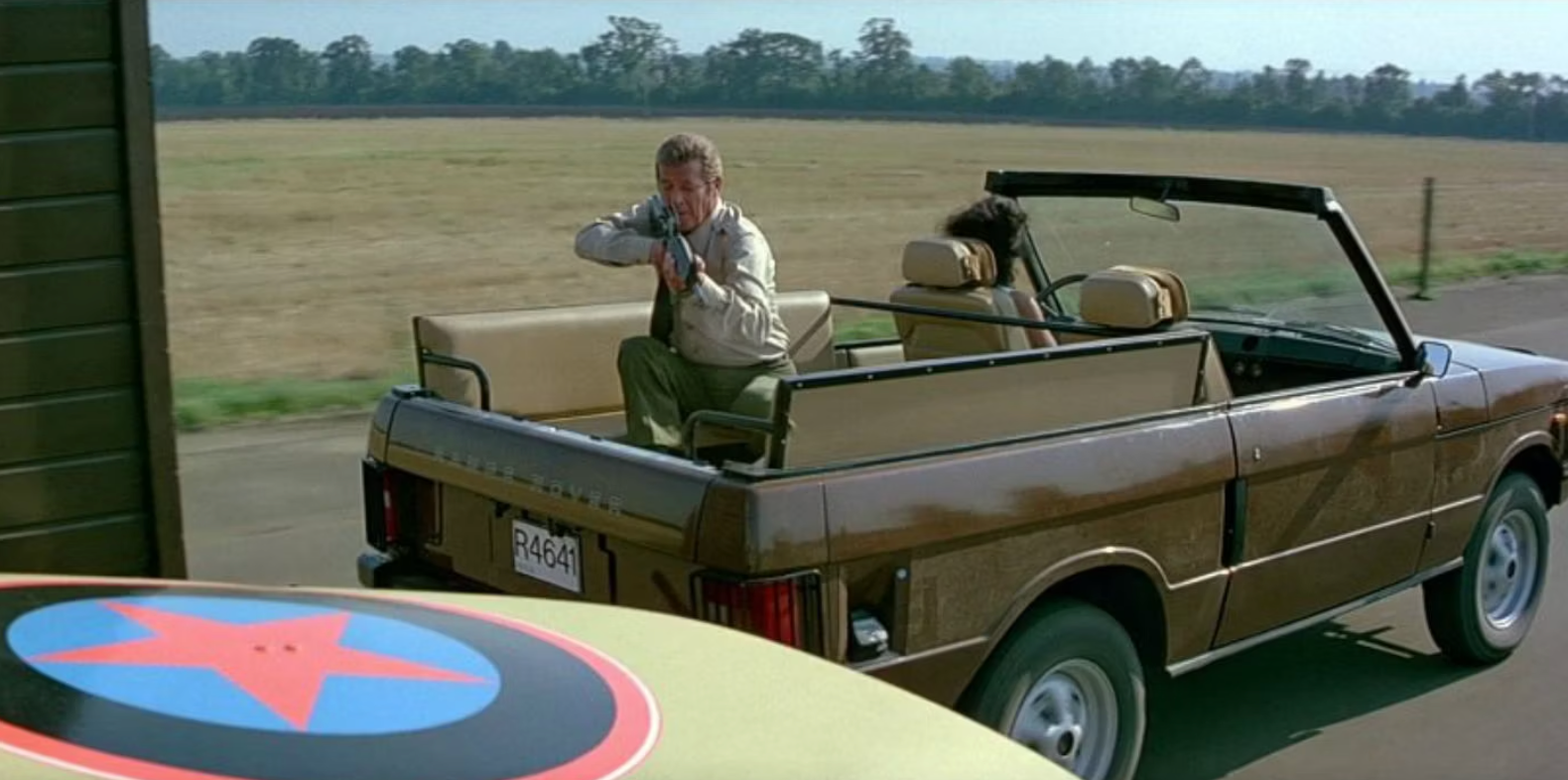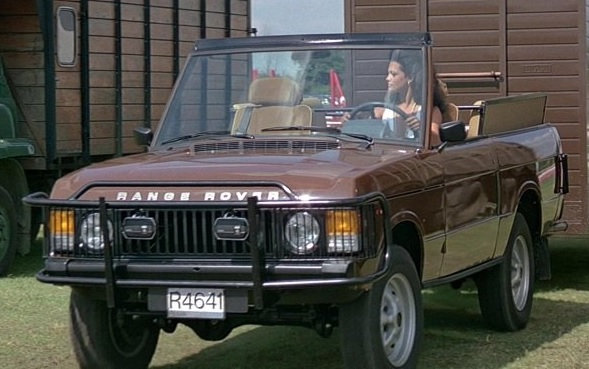 For these reasons, James Bond and Range Rover have had a suitably long-standing partnership. The most recent cameo was the Sport SVR in No Time to Die, but the version in Octopussy has one of the more novel designs, with a collaborative story that extends beyond 007 and Range Rover. Known as the 'Rapport Huntsman', this is a special edition built by the London-based company Rapport Ltd, who were widely known for conversions created for a wealthier clientele in the Middle East. Some of their designs included a stretched chassis, others had three axles, and in Octopussy, it is a sleek three-door convertible that has become one of the most interesting Range Rovers in the James Bond series.  
We first find the agent driving this car while arriving at an airbase. In a typically suave country gent fashion (complete with roll-neck and flat cap), he uses it to tow a horsebox. Later we see his colleague Bianca using it when freeing Bond out of military custody. She finally drives off into the sunset, after 007 uses the spacious cargo bed to shoot at enemies.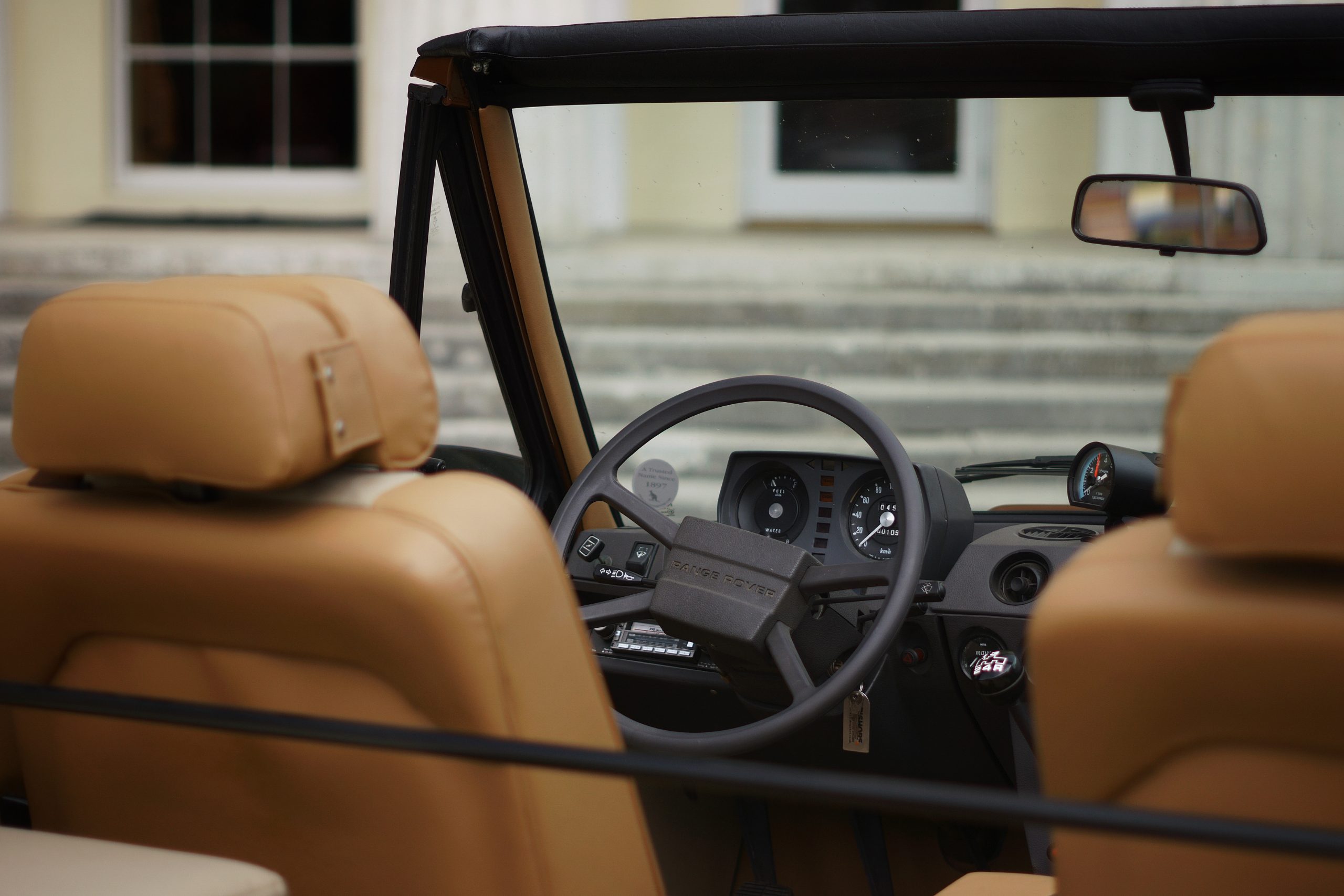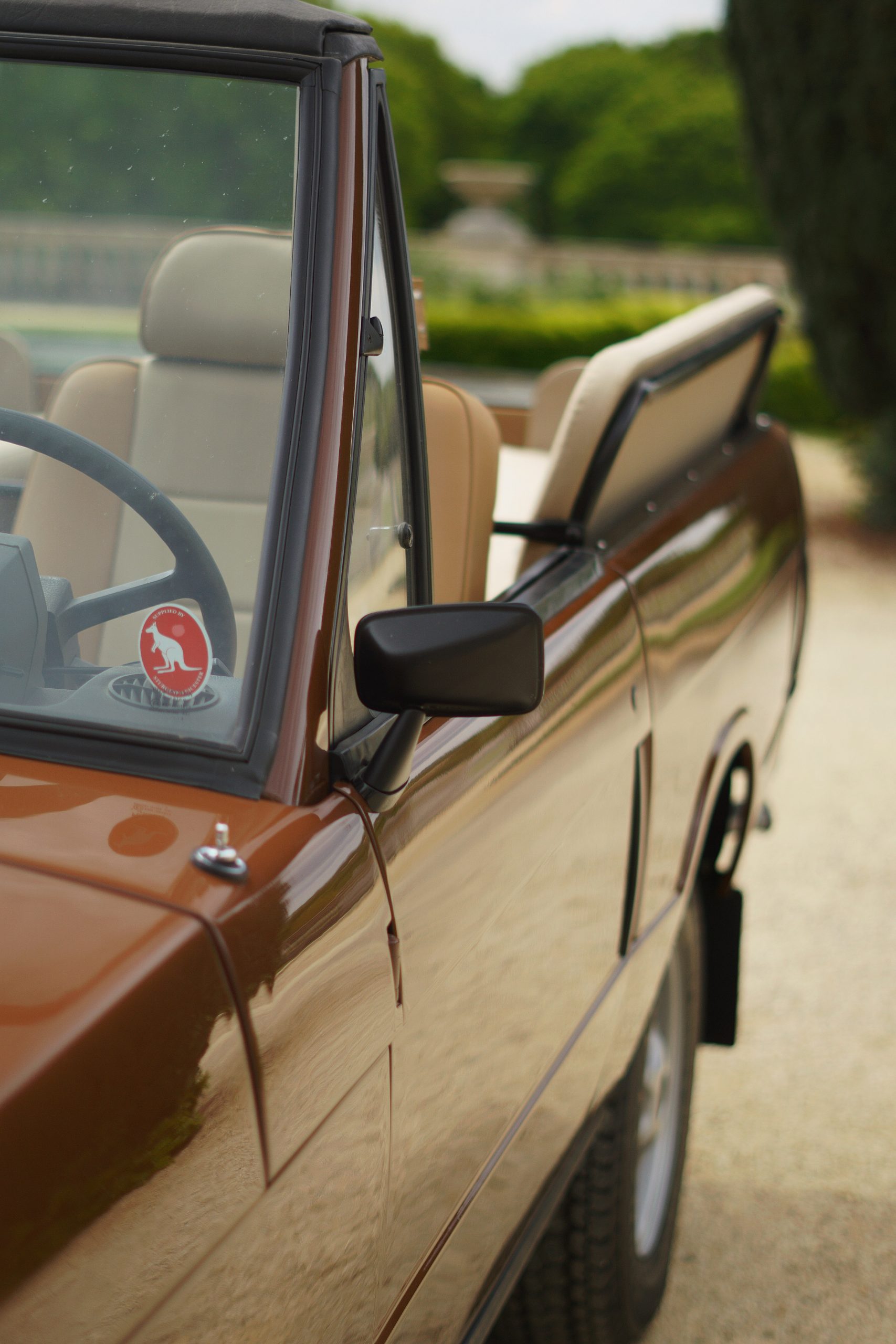 Like all of Bond's cars, the Huntsman comes with a few quirks. Most notable is the lounge-style seating area in the back, a luxurious space that is fitting with the lavish decadence of 1980s automotive design. With so few Rapport Huntsman models made, fans have had to admire it from a distance, or while revisiting the film. In recent years, however, restoration experts like Bishop's Heritage have sought to replicate it (and many other dream Range Rover Classics) for franchise enthusiasts, and those of us who simply appreciate the Huntsman's design. Indeed, The Rake has collaborated with Bishop's Heritage and Bamford on the Rangie of our own dreams.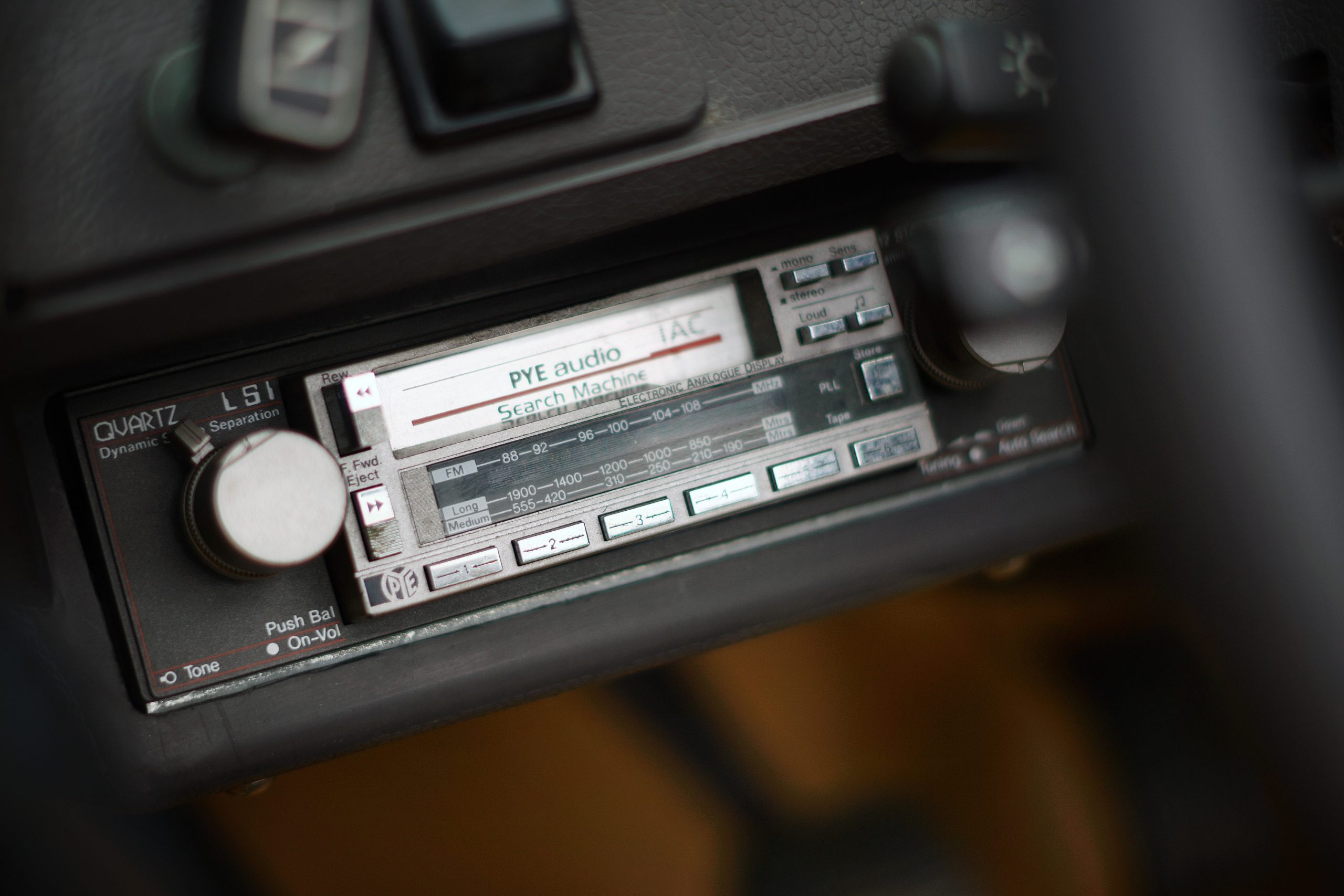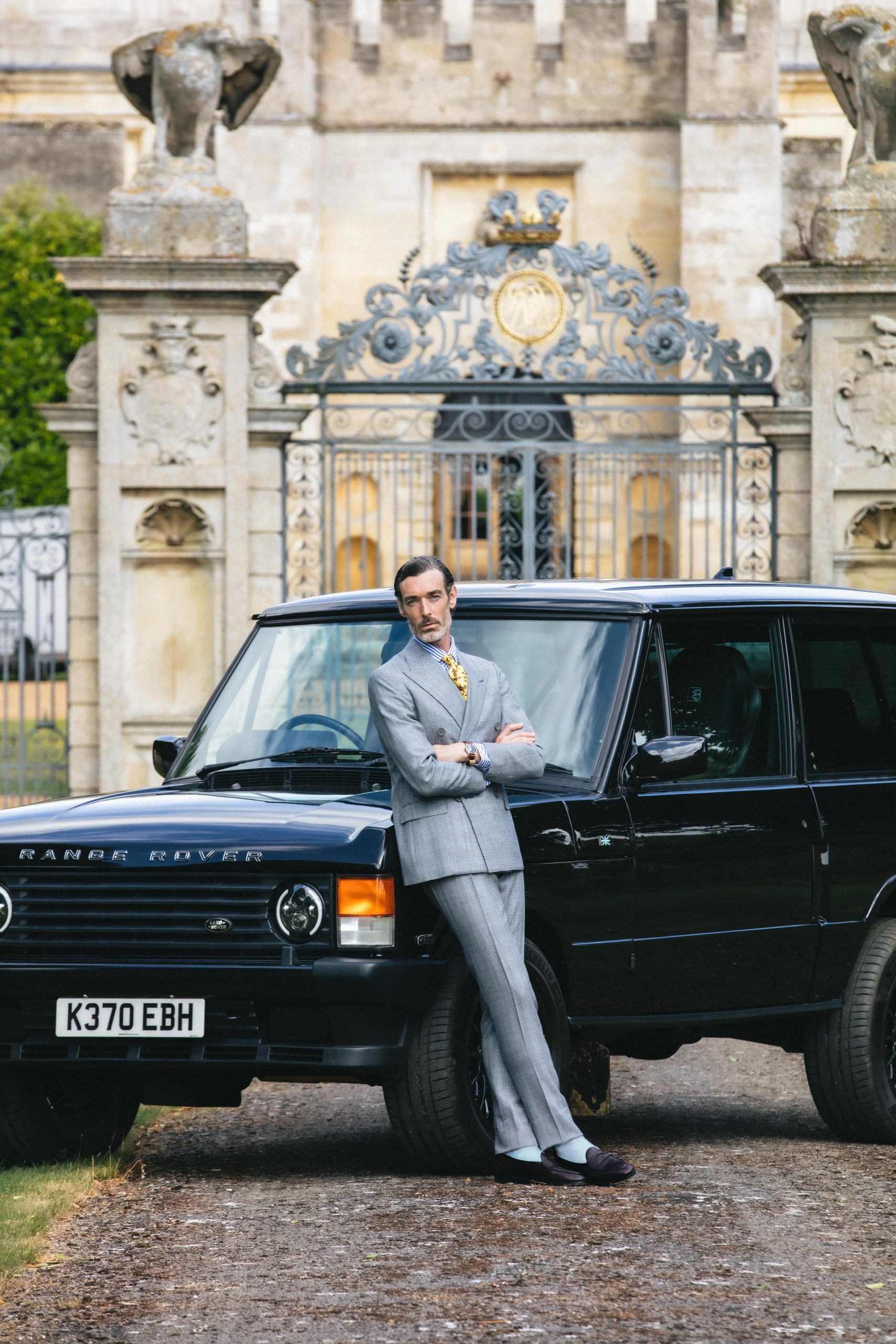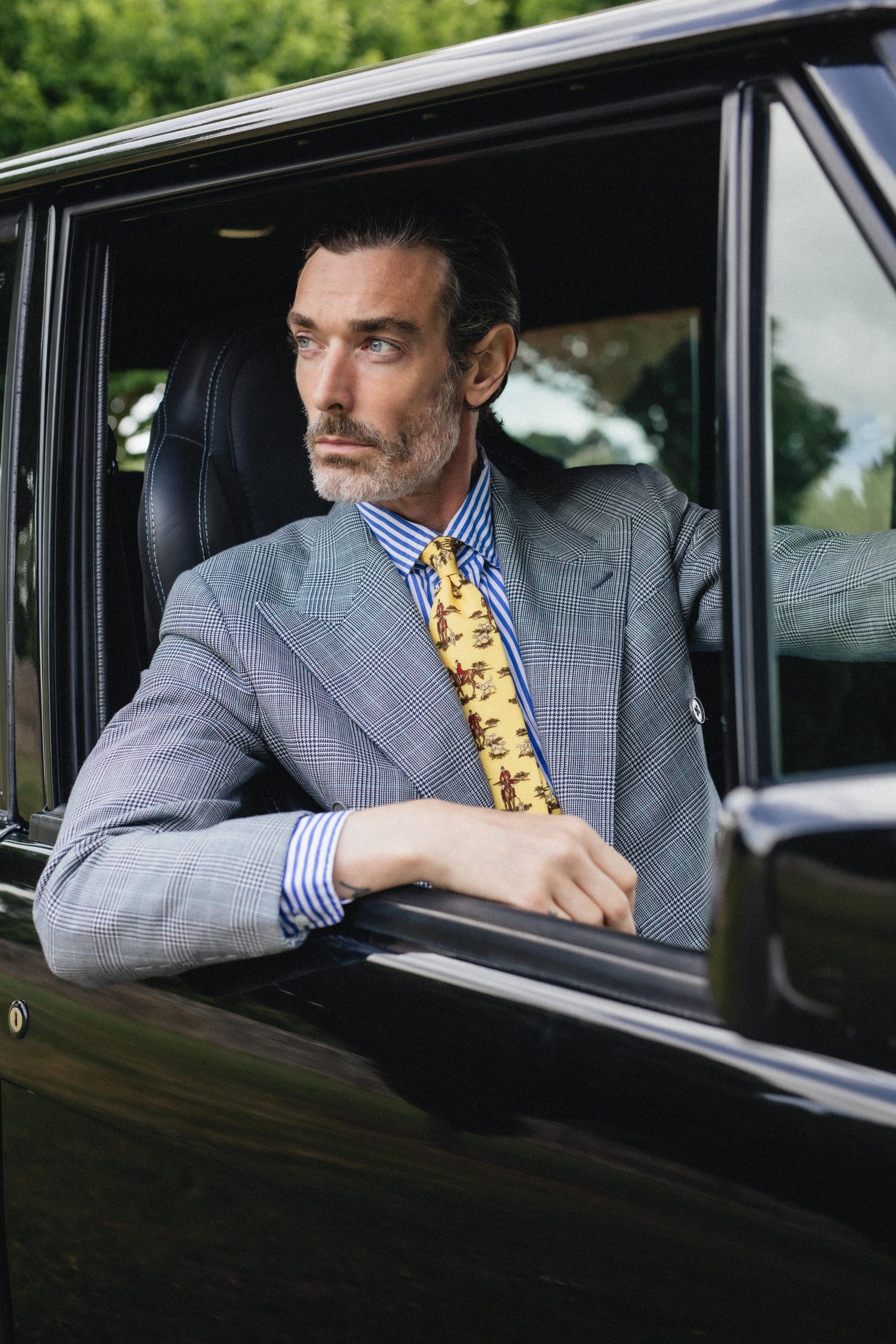 If the Huntsman were the car made for a perfectly executed James Bond escape scene, then The Rake x Bamford x Bishop's Heritage model we are proud to present, is the ideal companion to a scene where Bond attends a casino or a black-tie event. It is part of a limited run of special Range Rovers that have all the craft and vision of the Huntsman model, but with our own touch. There are the
1960s racing-style seats, upholstered in a mix of Nomex and supple leather. The modern LED headlights and black Bowler 18-inch alloys are the most explicit clues of its uniqueness, and the blackout effect on the windows is very much the Bamford look. 
Back to their '007 Octopussy Tribute' — it is as close to the film version as it gets, with minor replacements made: the omission of a bull bar and poor quality fabrics, to improve the car's durability. Like our Rake x Bamford edition, it is a lovingly painstaking project. But also one that gifts us something almost forgotten from the distant archives of Bond's motoring adventures. They are Range Rovers that remain as oddly alluring as any of the spy's most far-fetched gadgets, and as timeless as anything else he drove before and since. And thankfully, there are artisans like Bishop's Heritage to keep these Range Rovers on the road. 
The Rake x Bamford x Bishops Heritage Limited Edition Range Rover will soon be available to purchase on TheRake.com.