The Rake Dispatch: London's Finest Autumnal Eateries
The leaves are strewn across London's streets again, as the days get darker and the chatter of restaurant terraces returns inside. This is a perfect chance to add some of the city's great dining spots to your itinerary.
London has one of the most diverse food scenes in the world, with quality offerings from all throughout the globe being represented here—be it African, Asiatique, or a fusion of the two. It also seems to be getting stronger. This year, the city exploded with a constellation of Michelin-starred restaurants and markets, with great food being available across that broad spectrum. There are plenty of refined addresses to visit for a meal, or plan for your next date night, but with so much choice it can be hard to know where to begin. Here, we've listed some of our favourite restaurants for you to indulge in this autumn, from old favourites to new openings.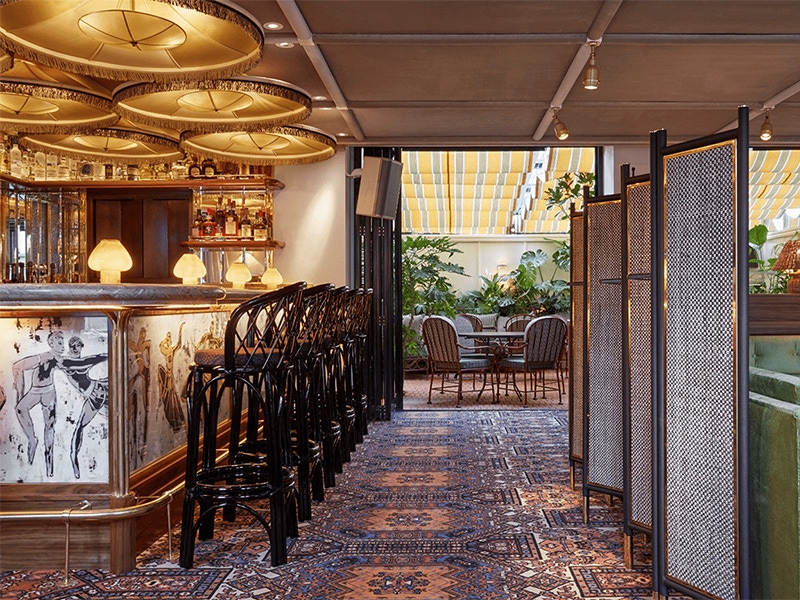 Guillaume Glipa has a habit of bringing the most elegant and in-vogue destinations to each city. Originating in France, the restaurateur and sommelier has brought the spirit of Paris, New York, and New Orleans to London—all under one roof. The site, once Joel Robuchon's London outpost, is named after jazz musician Louis Armstrong—who was called 'Louie' on his trips to Paris—and the idea came after Guillaume spent time with New Orleans' most in-demand chef Slade Rushing, who has five James Beard Awards (the Oscars of cuisine) to his name. The bottom floor is a classic French brasserie with New Orleans soul that specialises in oysters, while the second floor is a Gatsby-esque New York bar, and the third floor courtyard has live jazz on Tuesdays that leads to a secret New Orleans style speakeasy. 
13-15 West Street, London WC2H 9NE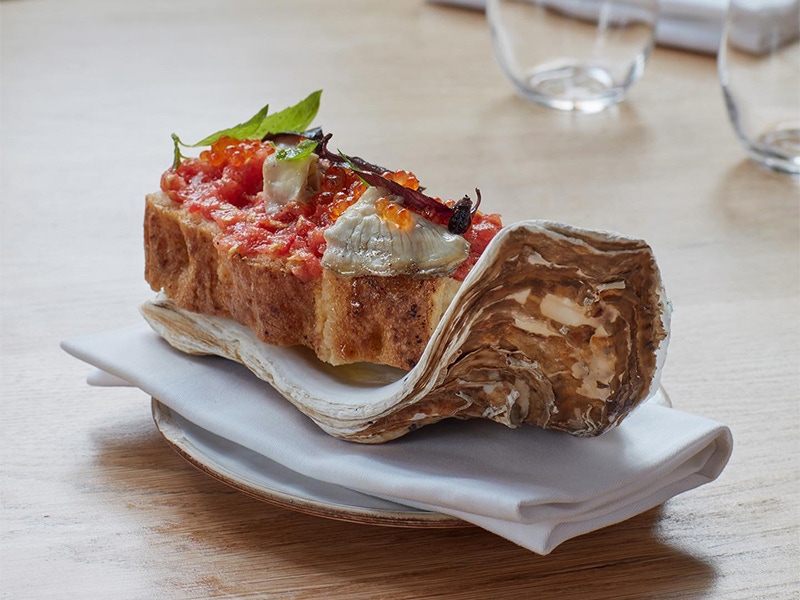 In trendy Newington Green—Perilla, founded by chef Ben Marks of The Square and Matt Emmerson of Polpo—describe their food as a modern interpretation of classic European flavours. Their reputation grew thanks to the humble and freshly-sourced ingredients, as well as the approachable 'anti fine dining fine' motto that they've stayed true to: the interior is bright, clean, and laidback, without the air of pretension that makes some other restaurants unapproachable. Their set menu showcases aged mushroom and barley croquettes and roast wild hen with duck liver ragu, amongst other sumptuous dishes—also available à la carte. Our personal favourite is the whole baked sea bream with red pepper, red grapes, and brown butter.
1-3 Green Lanes, Newington Green, London N16 9BS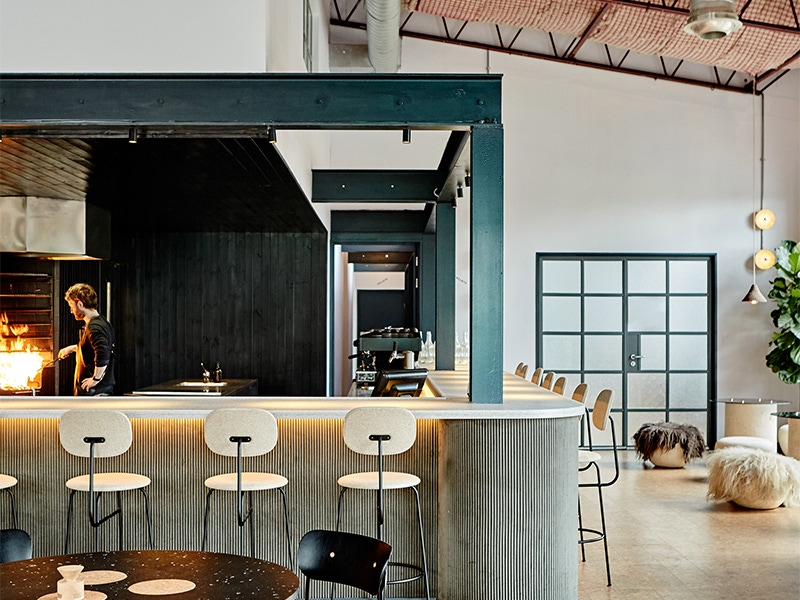 This sleek, welcoming restaurant has sustainability at its core. It is the first completely zero-waste restaurant, meaning that everything from the food to the furniture (even your glasses and bar) are made with recycled materials. Silo offers a mainly plant-based menu—ideal for your vegetarian friends—with carefully sourced seasonal ingredients selected by chef Douglas McMaster. Our highlight is their Quaver, Vegetable Treacle and Dorstone.
Unit 7, The White Building, London E9 5EN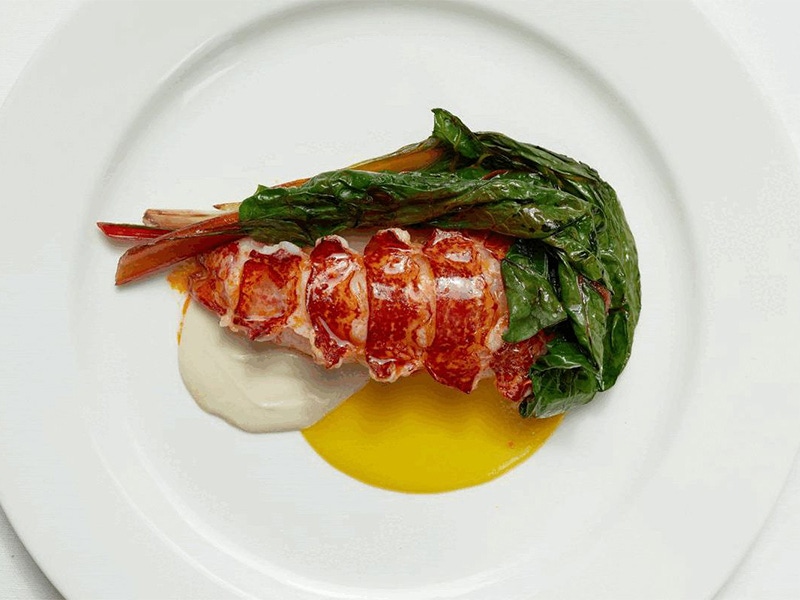 With such a strong line-up of chefs and cooks, Dorian's opening has caused plenty of anticipation. The head chef is Max Coen, formerly of Ikoyi and Kitchen table, while the rest of the team have experience at Core and the River Cafe. This is pegged as a modern British bistro, serving wood-fired John Dory and beef dishes in a stylish, dark atmosphere in Notting Hill. Ideal if you plan on celebrating a promotion or an informal business meeting. 
105, 107 Talbot Rd, London W11 2AT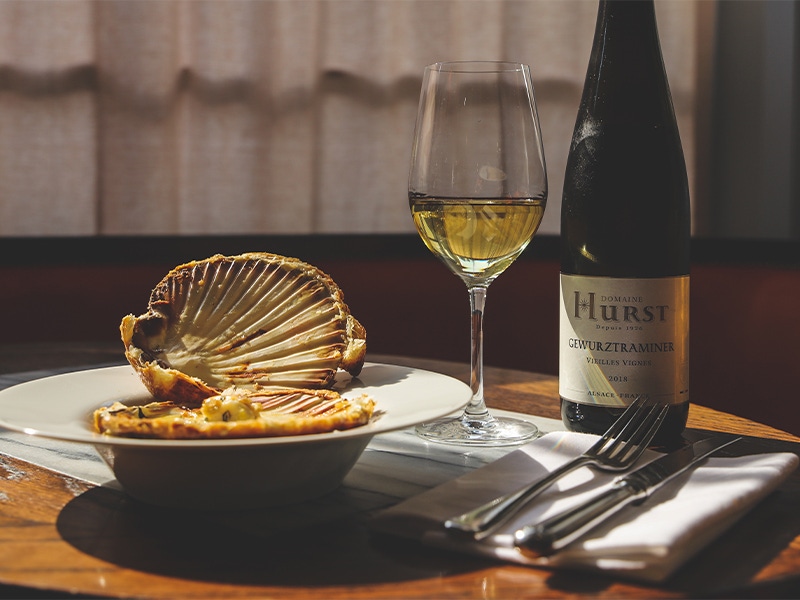 If you're hoping to impress, Saint Jacques is the self-described 'home of joie de vivre'. That's quite the statement, but it becomes apparent once you indulge in their sublime wine list—no doubt owed to their founder Richard Weiss, the iconic sommelier. Or the fact they're fortunately located next to Berry Brother's, London's oldest wine merchant. In the city's elegant West End, Saint Jacques is a throwback to the glory days of French fine dining, when opulence and pleasure was as important as the meal itself. Speaking of food, we suggest Richard's legendary tableside prepared steak tartare. The secret ingredient is the uncommon, but fragrant and complex piemont d'espelette from France's South West. His Crepe Suzette is also an iconic dish, also made tableside with superior cognac which erupts into a flaming spectacle that is sure to impress a loved one. The location at the back of the restaurant was Henry VIII's tennis court, and the possible site of the last duel fought in England.
5 St James's St, St. James's, London SW1A 1EF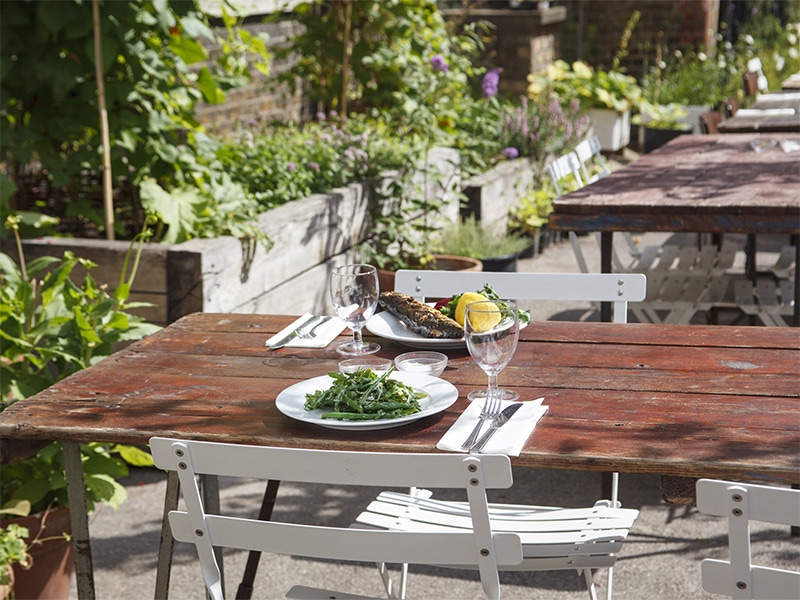 Founded by Melanie Arnold and Margot Henderson (of St John fame), East London's Rochelle Canteen has caused a never-ending buzz since it opened in 2004. It is most notable for the list of great chefs who have started their careers here, each cooking divine seasonal menus. Indeed, Autumn heralds a fresh selection of dishes from head chef Alex Keys—cooked simply, but with the freshest ingredients. Highlights include their Linley Farm roast carrots, beetroot and tahini, or the turbot, or the braised lamb with filderkraut and aioli. While their food is mouthwateringly tasty, the setting itself is special—a restful walled garden space that takes you from the hustle-and-bustle of Shoreditch into the restaurant's gardens; which were once bicycle sheds in the old Rochelle School.
16 Playground Gardens, London E2 7FA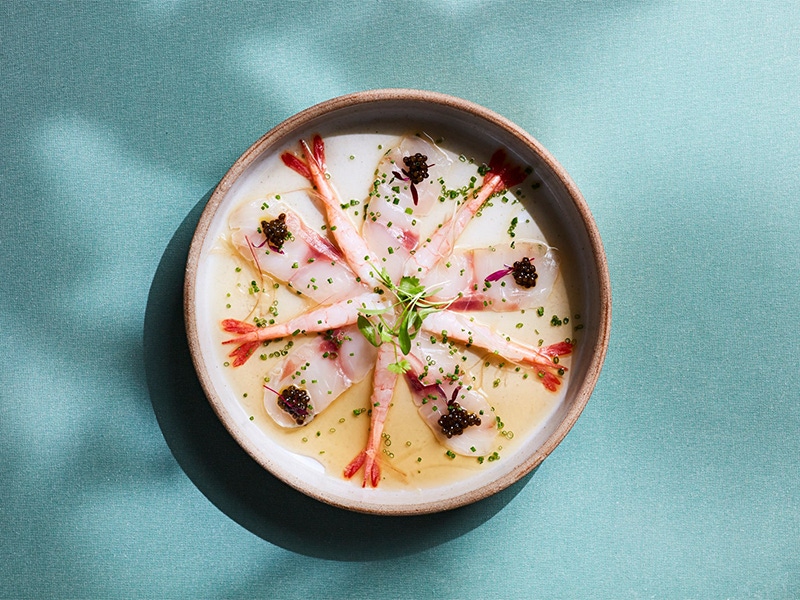 London finally has a decent izakaya restaurant. Opened by restaurateur Samyukta Nair, who is responsible for popular addresses like MiMi Mei Fair, Bombay Bustle, and Jamavar, upstairs includes a bright sushi bar, while the bottom floor is a darker, intimate space with a Japanese-style robata grill. Like all of Nair's openings, the food is haute and decadent—with red mullet tempura and hojicha-smoked, miso-marinated lamb as highlights. 
38 Grosvenor St, London W1K 4QA
Because these restaurants are so popular and highly-regarded by the Michelin Guide, ensure that you have booked a reservation in advance to get a table. For more dining related stories, stay on TheRake.com.