The Rake Dispatch: San Sebastian - Spain's Hungriest City
San Sebastian is a place that worships food at the altar. It is a beautiful, safe city, with its own unique Basque culture and language, and one of the best urban beaches in Europe. But many visitors arrive here on a gluttonous pilgrimage; preparing their empty stomachs for the endless small taverns, Michelin-stars, and 'pintxo' bars. 
A pintxo is a small snack (sort of like a tapas) that is often a mix of meats, cheeses, and fish placed on crusty bread. Unlike your run-of-the-mill tapas, even affordable pintxos are made with fresh ingredients and are prepared by passionate chefs. They're to be savoured as much as the local cider that washes them down. In San Sebastian, streets like Calle Major offer rows of long-established pintxo joints that locals hop between, savouring specialties from each. Meanwhile, the fertile countryside that surrounds the city offers high-quality produce that features on some of the world's best fine-dining restaurants. You can eat 'low' or 'high' in San Sebastian, and still return home each evening wondering if you've just had the best meal of your life—until you do it again tomorrow. Here is The Rake's guide to San Sebastian. What to do, what to see, and most importantly where to eat.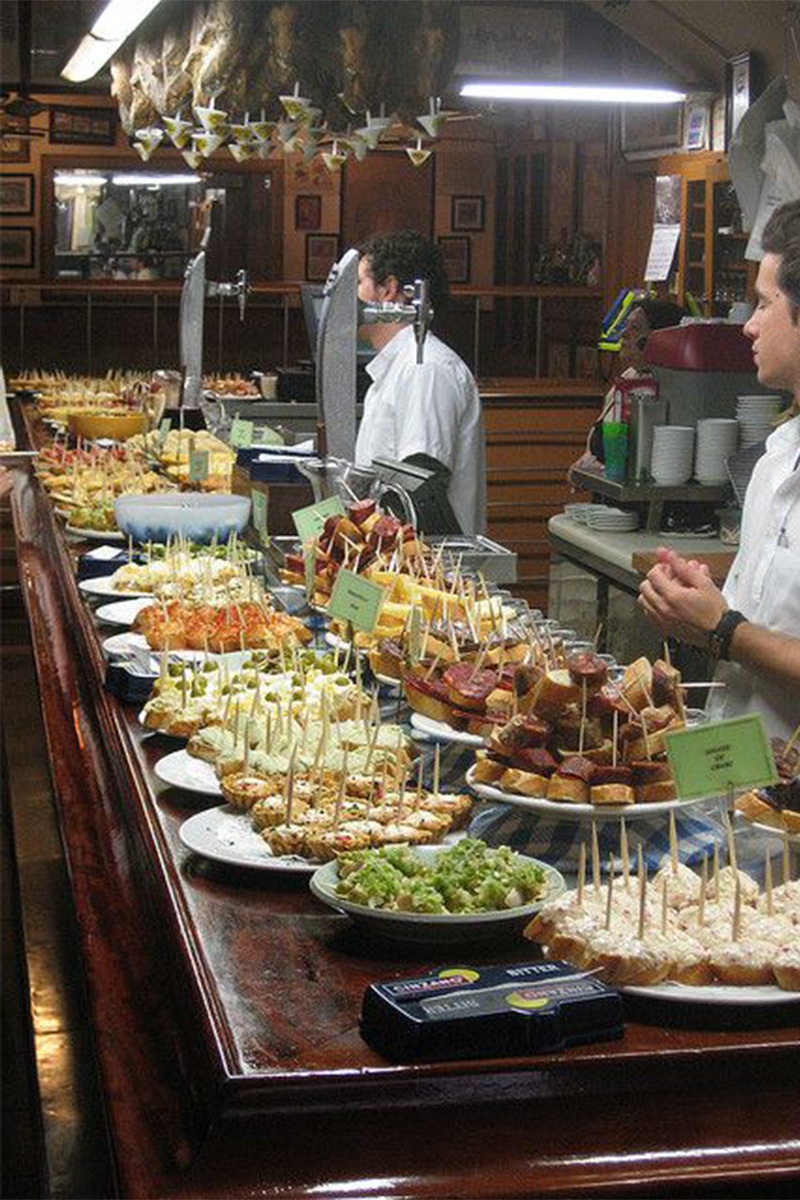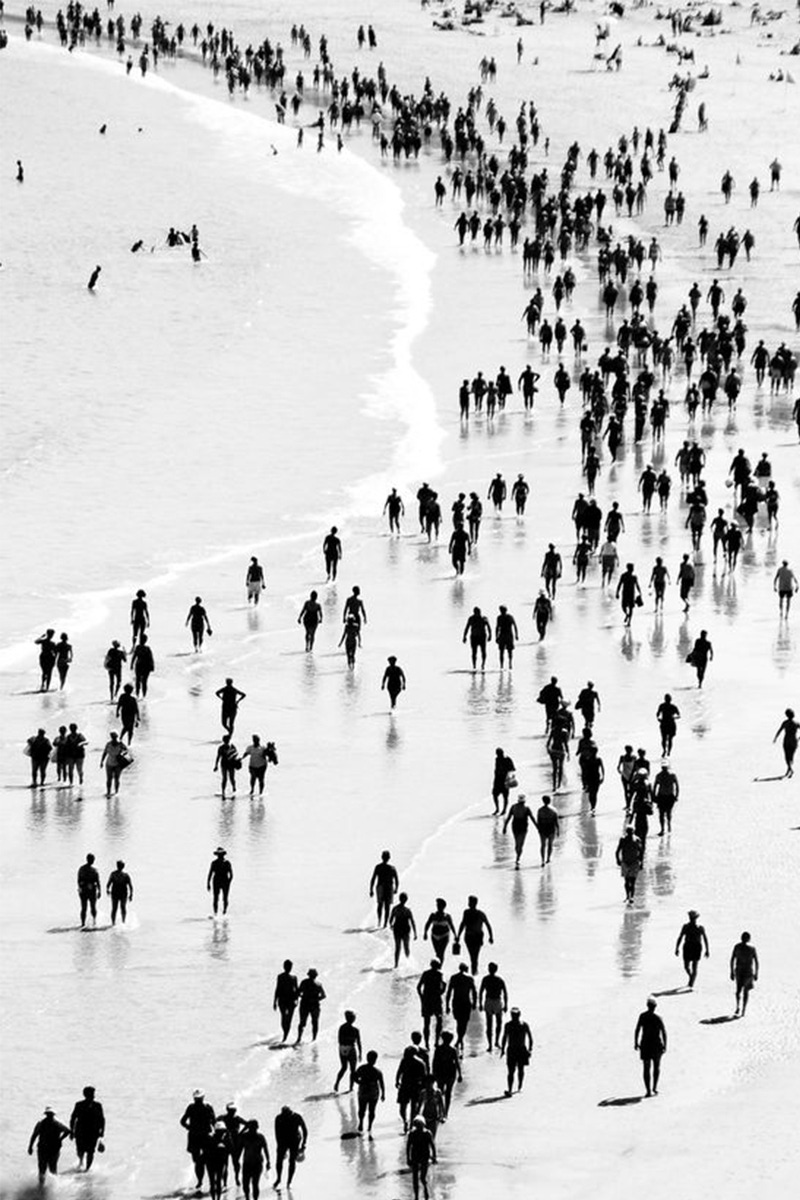 How to Embark on an Old Town Pintxo Crawl
Every Thursday, locals traditionally hop between their favourite pintxo taverns. Because there are high standards, the majority of places are good. With a new influx of tourism, though, these can be overlooked for underwhelming addresses around the city centre, and in particular around Calle de San Jeronimo. Instead, visit Calle de Agosto Kalea. You cannot miss the fluffy Basque cheesecake at La Vina—baked daily on the premises (the done thing here is to ask for a cherry liquor over the top).  
As you'll find out, each of the best pintxo stops specialise in one thing. Txuleta is known for its grilled meat and cured ham. La Cuchara de San Telmo is an antique tavern but they specialise in quite refined dishes, like their famous braised beef cheek. La Cepa de Bernardo is the place to visit for jamon, while Atari Gastroleku creates mouthwatering sardine and octopus pintxos. Ganbara is where the city's chefs visit after work, often in search of their bizarrely stacked bread pintxos (just don't expect a seat). These are all close enough to stumble between, should you be indulging in the Basque region's native cider drink or fizzing txakoli. They are also endorsed by the locals, as you'll hear when stepping inside. 
If you prefer fish and seafood, La Mejillonera a few streets south is where you go for beer and fried calamari, as well as freshly caught mussels. It's more of an after-hours spot. For an upmarket space to enjoy wines and Michelin-approved pintxos, stop by Zeruko. Their charcoal smoked cod, served in a tiny robata grill, is one of the most popular in the whole city. A few doors down, Txepetxa is for those who love sardines, anchovies, and roe dishes. It's arguably one of the best pintxo spots in San Sebastian—and cheap to boot. 
It's always worth asking a native if you're lost and hungry. San Sebastian's citizens are as opinionated on their food spots as they are on the region's politics, and they're certain to steer you in the right direction. 
Cross Over to Gros 
Cross the river Urumea, and you'll enter Gros. It's a large neighbourhood (though, it could be a twin city) with more modern architecture, alternative bars, and a more local spirit. The addresses here are newer, but no less interesting. Bar El Lobo and Bergara have that present 'hipster' vibe to them, but they are run by entrepreneurial 'Donostiarra' (the name for natives) who take great pride in their cooking. Bergara, in particular, creates award-winning pintxos like their txalupa: mushrooms, king prawns, cream and cava, served hot in a puff-pastry boat, topped with goat's cheese. It is divine.  
La Bodega Donostiarra nearby is arguably the best place in the entire city to eat Spanish tortilla—that fluffy, moist egg and potato pie. Their black pudding should also be on your list. Gros offers a surprising contrast to the Old Town, and should you want to get a better idea of how the natives really live, it's worth crossing the river to the other side.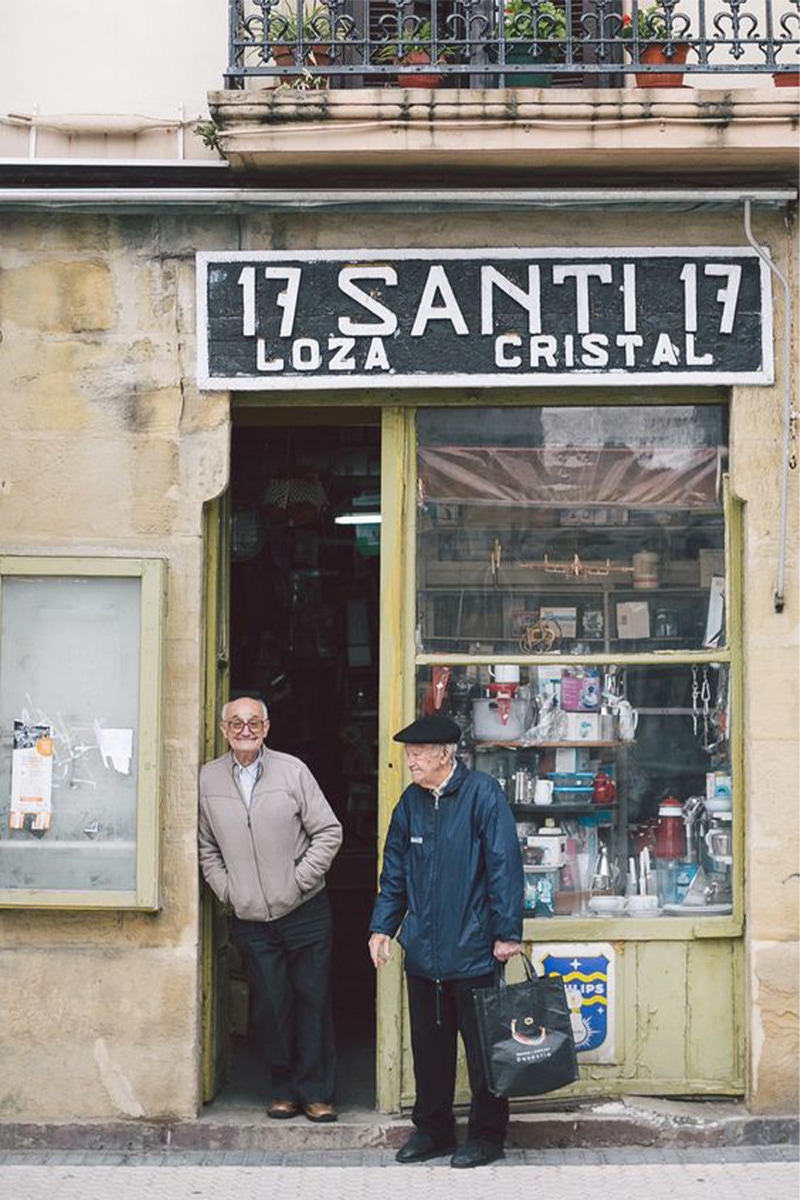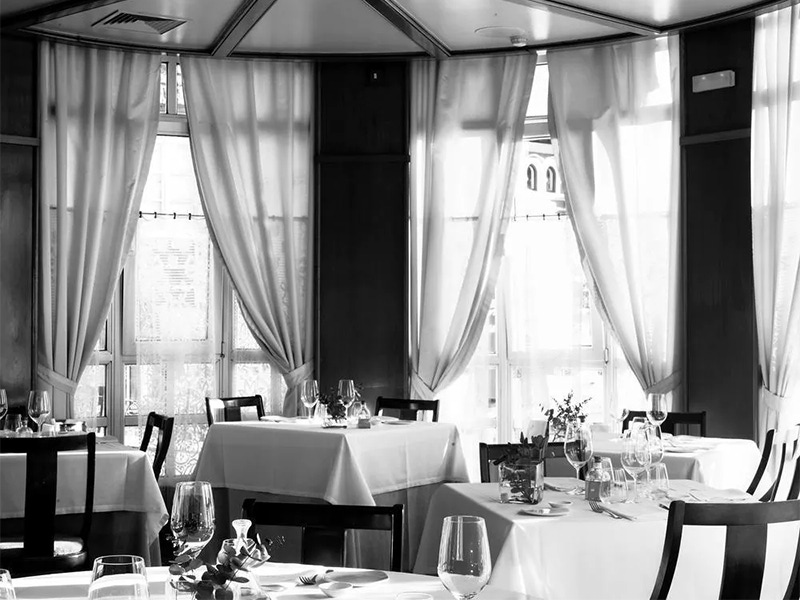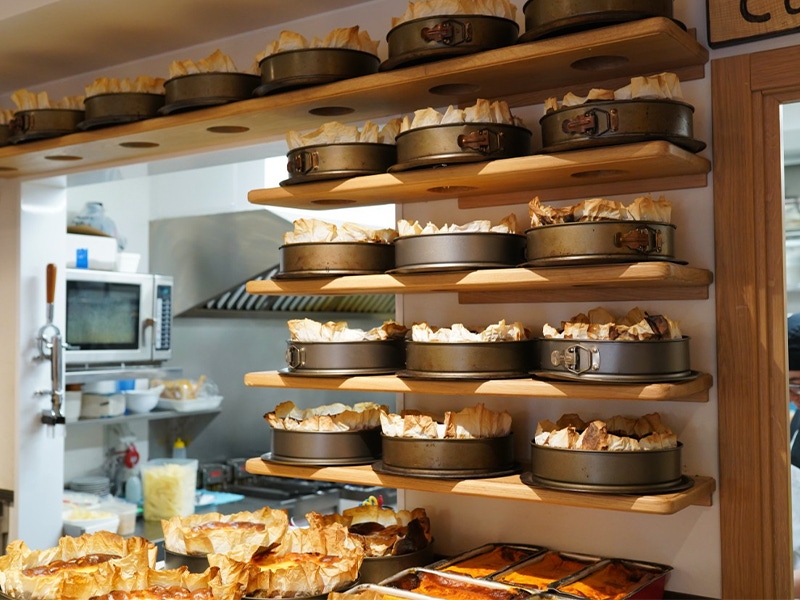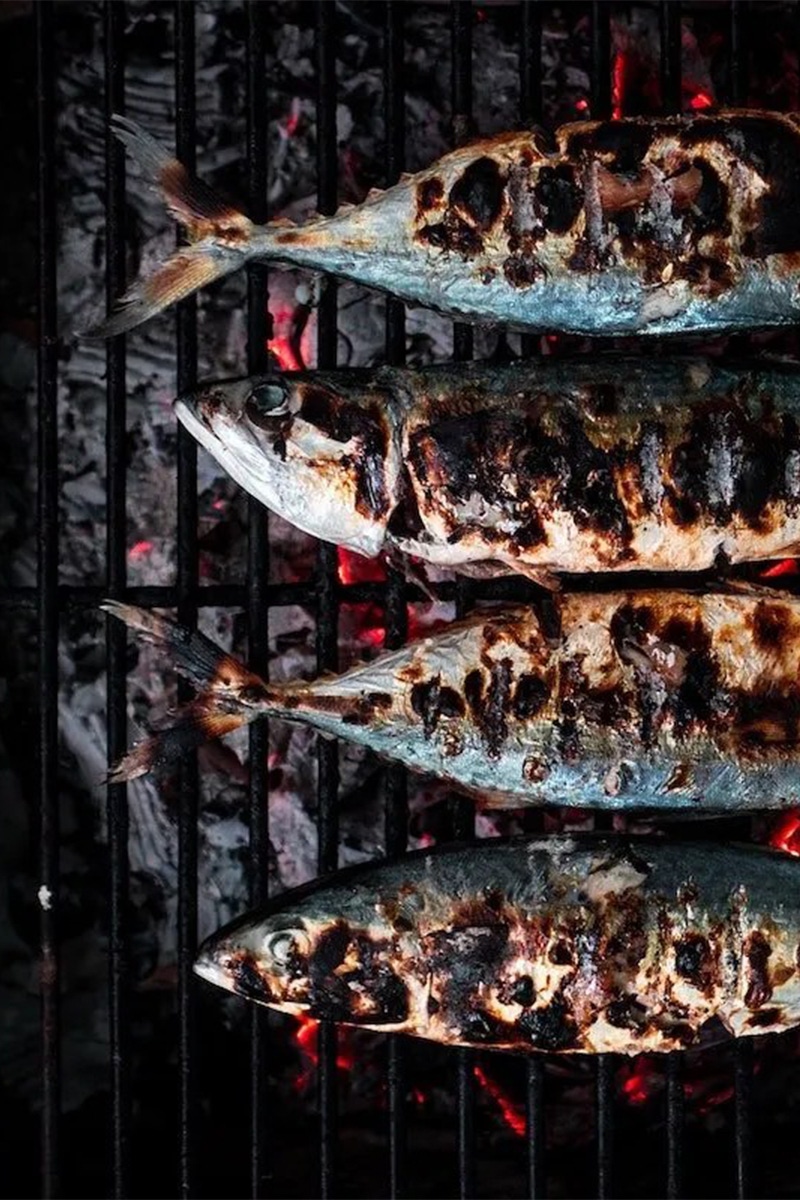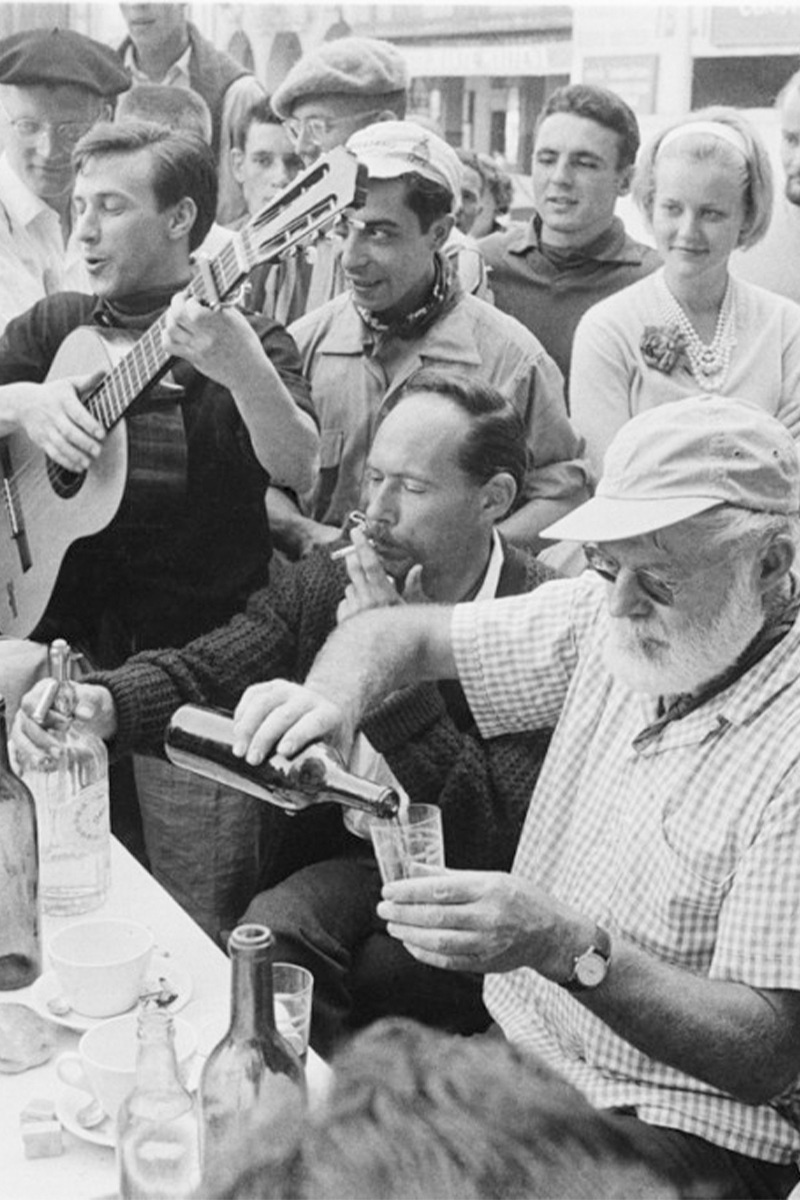 Michelin Delights
San Sebastian isn't all Hemingway-esque pintxo taverns or trendy cafes. No trip is worth its salt without booking a table to the many Michelin-starred or -approved restaurants in and around the city. Of them all, Arzak is the most influential and renowned.  This three-star spot has been a family-run restaurant since 1897, specialising in classic Basque food with a modern touch—including their own legendary flavour lab next to the kitchen.
Mirador de Ulia is located in a stately villa, and serves vegan-approved menus (a rarity in San Sebastian). Their decor and presentation is simple and refined. Meanwhile, chefs rave about Zuberoa, a farmhouse restaurant run by three Basque brothers. As you would expect from eating on a farm, game meats take centre-stage here; freshly caught in the surrounding hills and forests.  
One of this writer's favourite restaurants, however, is Elkano in the nearby village of Getaria. Overlooking the sea, this simply decorated establishment specialises in grilled fish (as you'll discover by the large barbecues around the back). It has been in the same family since 1964, and is run by grillmaster Aitor Arregui. The turbot here is one of life's must-eat dishes. It is seasoned sparsely but cooked to perfection, melting in the mouth with each forkful. Although it is a little outside of the city, Elkano is unforgettable. 
Non-Culinary Adventures
San Sebastian is small. Unlike nearby Bilbao, there is less to do on the art and culture front, but plenty of natural delights. Small gems emerge as you stroll along the Concha promenade, with the sea thundering against the rocks near Paseo Nuevo. You can go for a swim on the beach (as Hemingway himself did in The Sun Also Rises). You can also get a quick ferry to the idyllic Santa Clara Island off of the Concha Bay. Here, visitors seek out the natural water pools or relax for picnics as they look out over the city. 
If you prefer to remain on the ground, the 12th century Castillo de la Mota sits at the highest point in San Sebastian. Built by King Sancho the Wise of Navarre, it defended the city through various sieges. While views from the top are sublime, it's the walk up that makes it so enjoyable, as you slowly incline through winding forest trails and end your trek at the famous Polboriña cafe for an ice cream or cold drink.