The Rake End of Season Sale: Capture the remaining pearls
It is not always a rite of passage to discover the hidden treasures in a sale, but here we hand-pick the best of the rest which isn't always detectable at first glance.
Comparable to the Mongol Derby ­– the world's longest horse race, held every year in the Gobi Desert, the sale period for menswear enthusiasts can be a gruelling section of the year. Once you've painstakingly sifted through endless pages of products which you're not interested in ­– to then arrive at the jewel you've been looking for, there's this conundrum as to whether to purchase its current off-price state, or wait until there's further reductions, but then risk your size selling out. Modelled after the postal route established by Genghis Khan in 1224, the course of the multi-horse race is altered each year to ensure there's enough reliable water sources. An unnerving prospect having little access to drinking water, here at The Rake we bring you an oasis of calm at the rear-end of the sale with some outstanding items, rich in sizing options, from some of the most reputable brands around the world. Edward Sexton often talks about 'romancing' a garment. It is about the nuances in the firm's cutting approach that profile the natural elements of elegance, thus making the wearer feel totally comfortable in their clothes psychologically. With Valentine's Day in the calendar next month, choosing an Edward Sexton jacket is only to your advantage. The grey wool Glen Check blazer is a fail-safe option, and due to its architectural shoulders and suppressed waist it gives your look a healthy dose of panache. Sexton himself dons a rollneck sweater underneath a jacket or suit. You can emulate the legendary tailor by heading to Z Zegna for a luxurious blue wool rollneck knit. Its sleek nature doesn't quell the refinery of the jacket – and it tucks neatly into a pair of Hollywood Top trousers from Edward Sexton or brown corduroy Dyed Drop trousers from Lardini.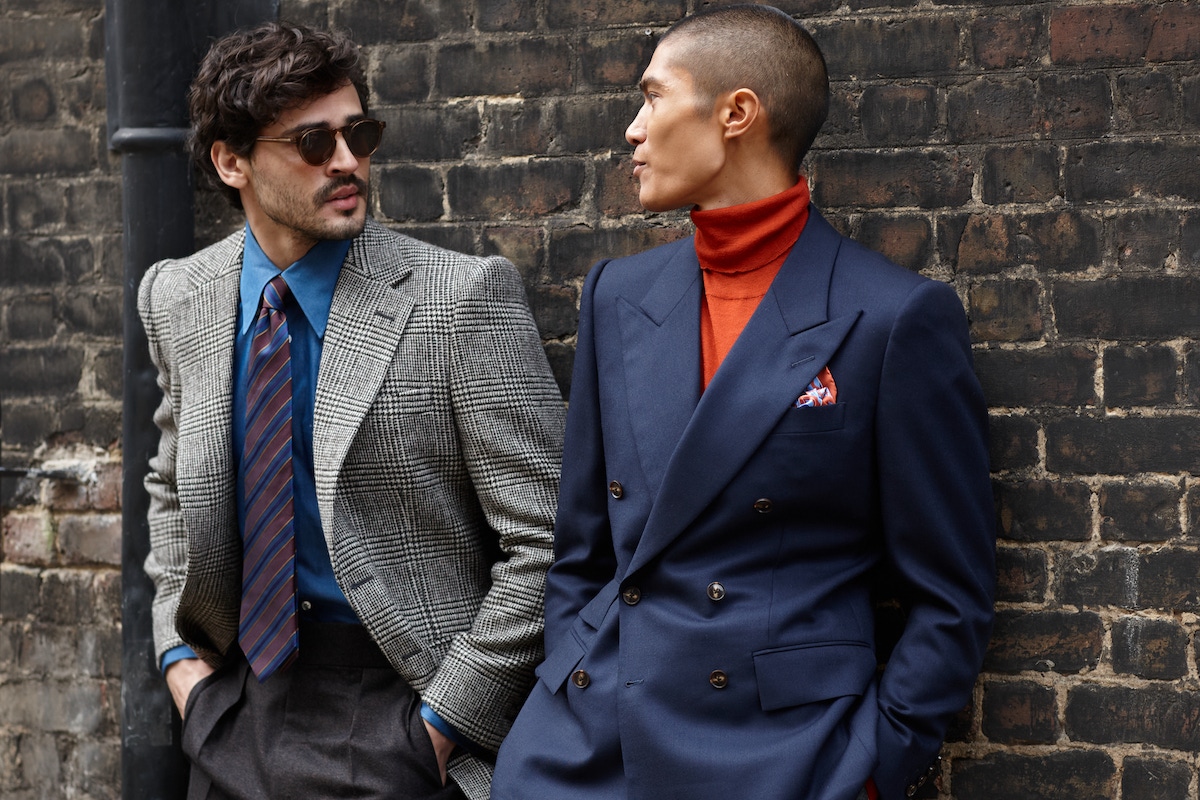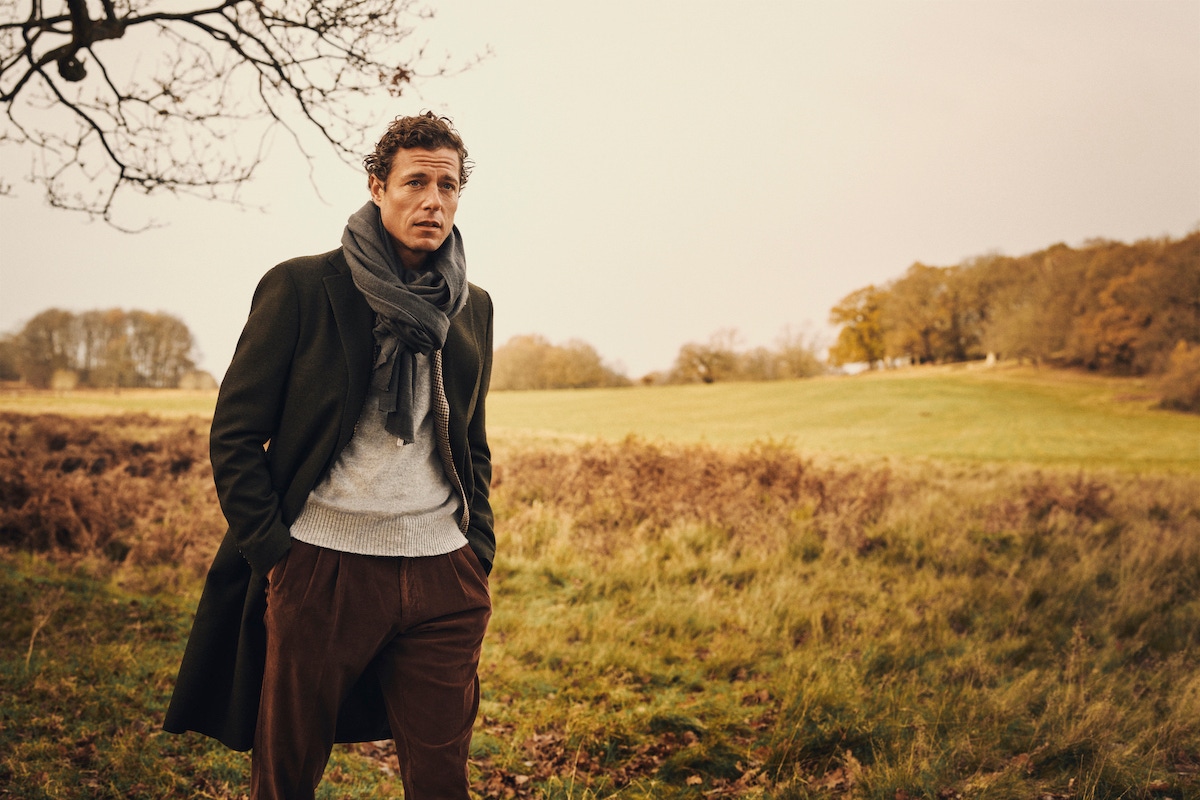 Bearing all the hallmarks of their bespoke creations, the grey wool windowpane check 6X1 double-breasted suit from Cifonelli is the result of exquisite workmanship. One has to bear in mind, that it is only since 2014 that Cifonelli masterpieces have become available in the realms of ready-to-wear. So that said, a classic Cifonelli suit on the market in an off-price state is not something to overlook. From one famous family tailoring house to another, the blue wool and cotton herringbone trench coat from Lardini is a stylish and versatile design to add to your outerwear arsenal. To inject a little vibrancy, accessorize with a multi-coloured striped knit tie from Puglia-based brand G. Inglese.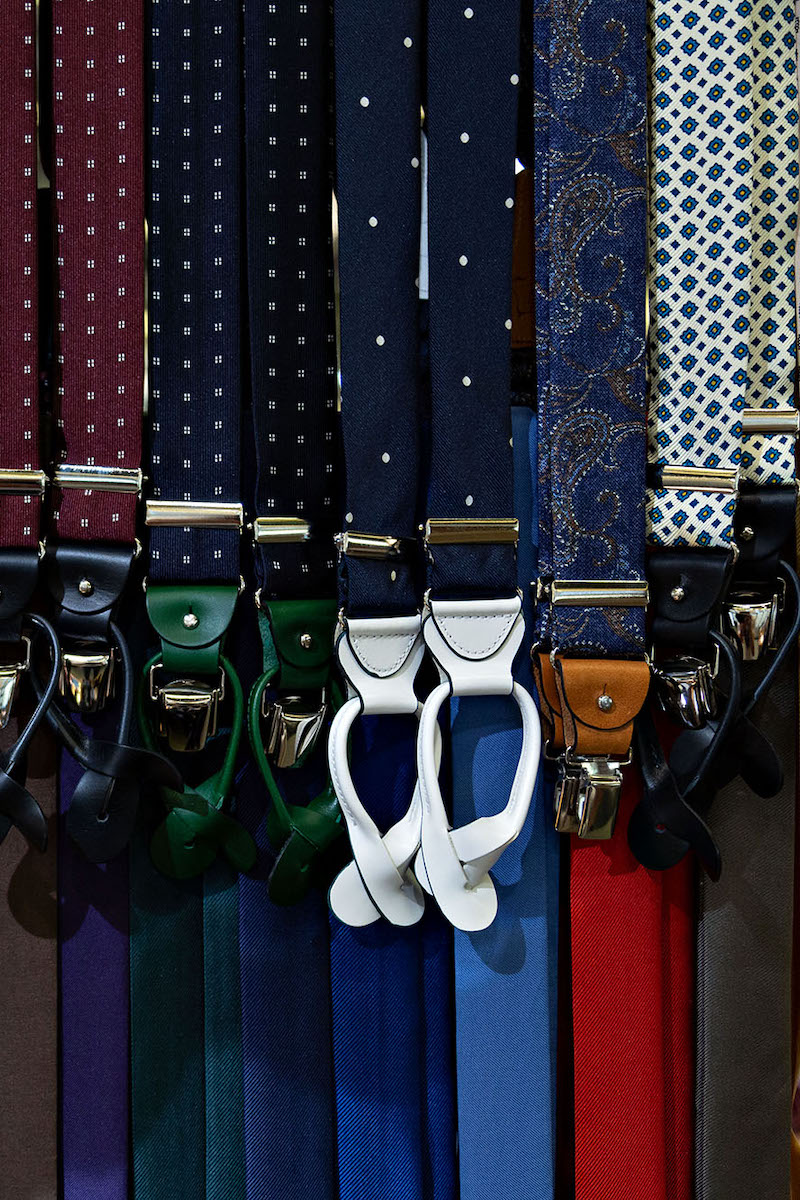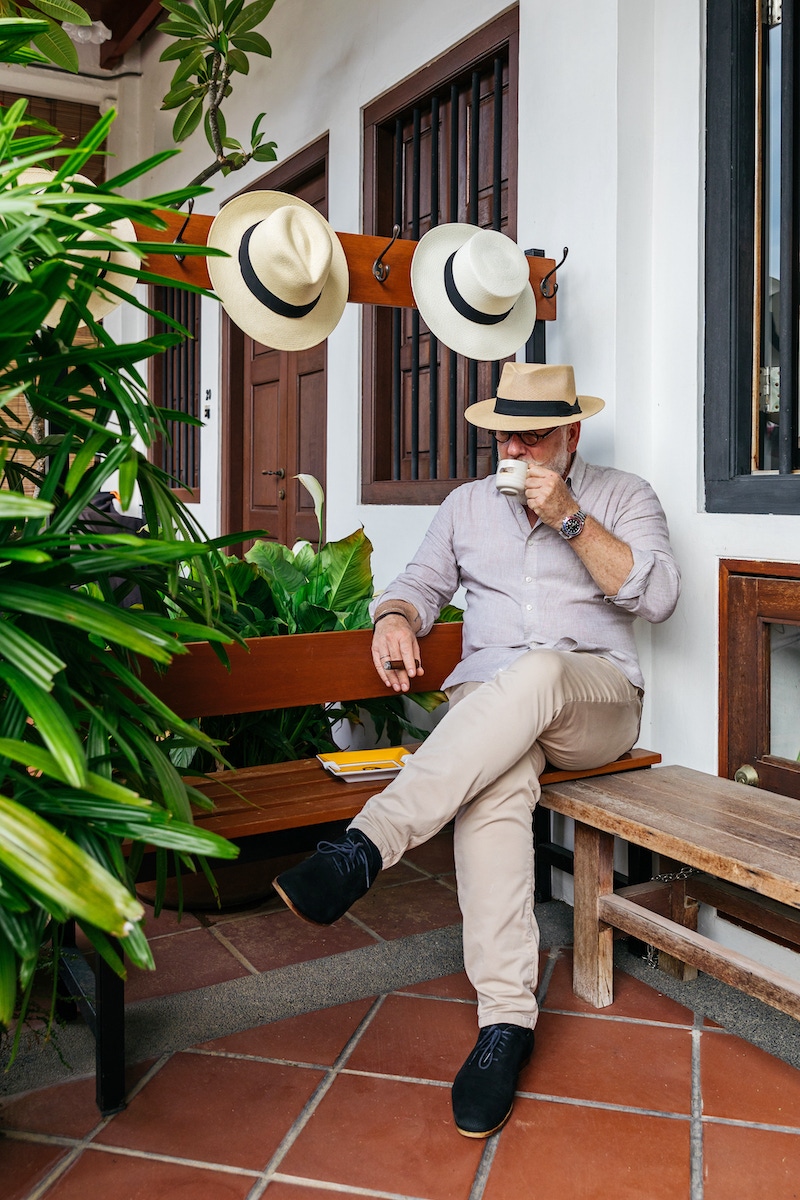 Especially since the start of the pandemic, many of the menswear titans of Europe have integrated drawstring trousers into their collections. Cosy due to their flannel fabric, the burgundy pleated drawstring trousers from Cordone 1956 are certainly standouts, Despite it not usually being an accessory for everyday wear, unless you're battling the humidity of Singapore, there's always an occasion for a Panama hat. Whether it be Glorious Goodwood or a summer concert at Glyndebourne – having a high-quality version at your disposal is no bad thing. Finished with a turn and stitch brim and midnight blue grosgrain headband, the Savannah from Hat of Cain will prove to be a shrewd investment come the summer. In a stunning paisley iteration, the white and red silk suspenders from Serà Fine Silk are another useful accessory.