The Rake Film Fest: Casablanca
4 Minute Read Containing some of the most stylish scenes in cinema, the popularity of Casablanca, 1942 has never wavered.
Set during World War II in the city of Casablanca in Morocco, the film sees American bar owner Rick (Humphrey Bogart) having to choose between his love for a woman (Ingrid Bergman) or helping her husband (Paul Henreid) to escape to continue his fight against the Nazis. American film critic and historian Leonard Maltin considers Casablanca "the best Hollywood movie of all time." He's not the only one, 80 years after its release, it remains one of the world's best-loved films, and a sheer inspiration for style mavens.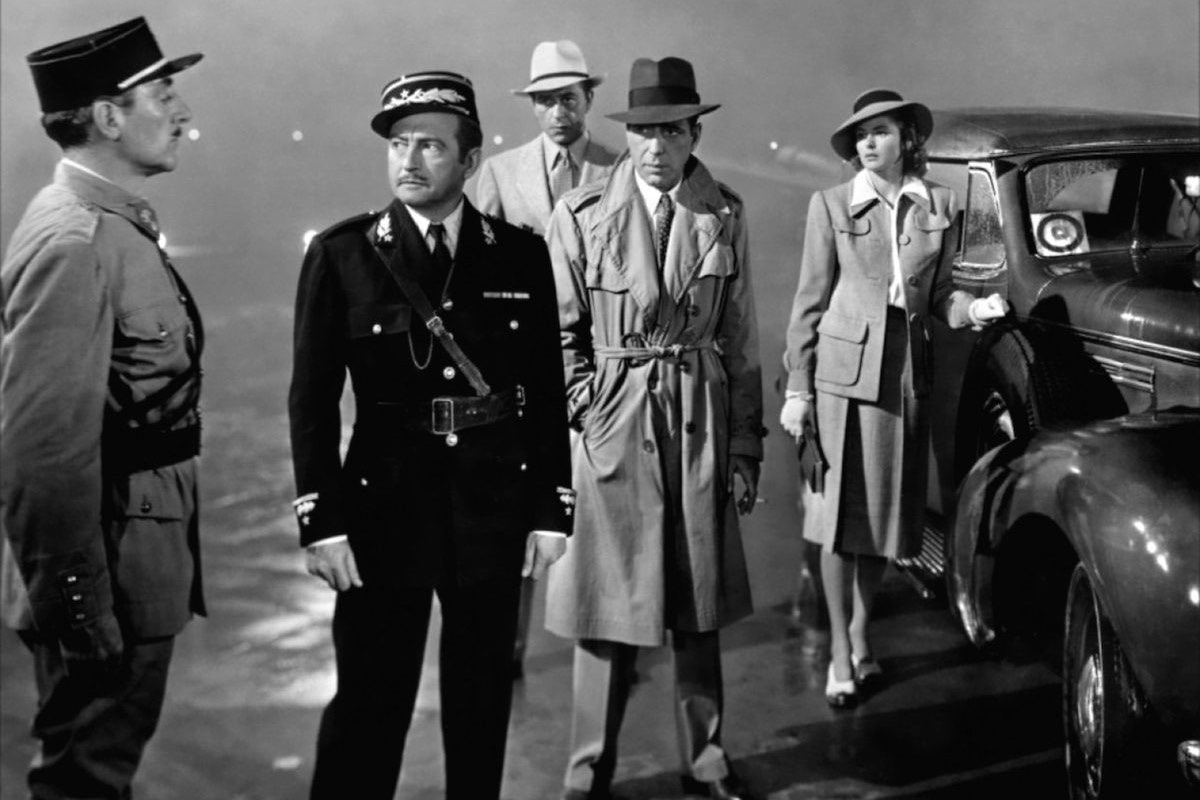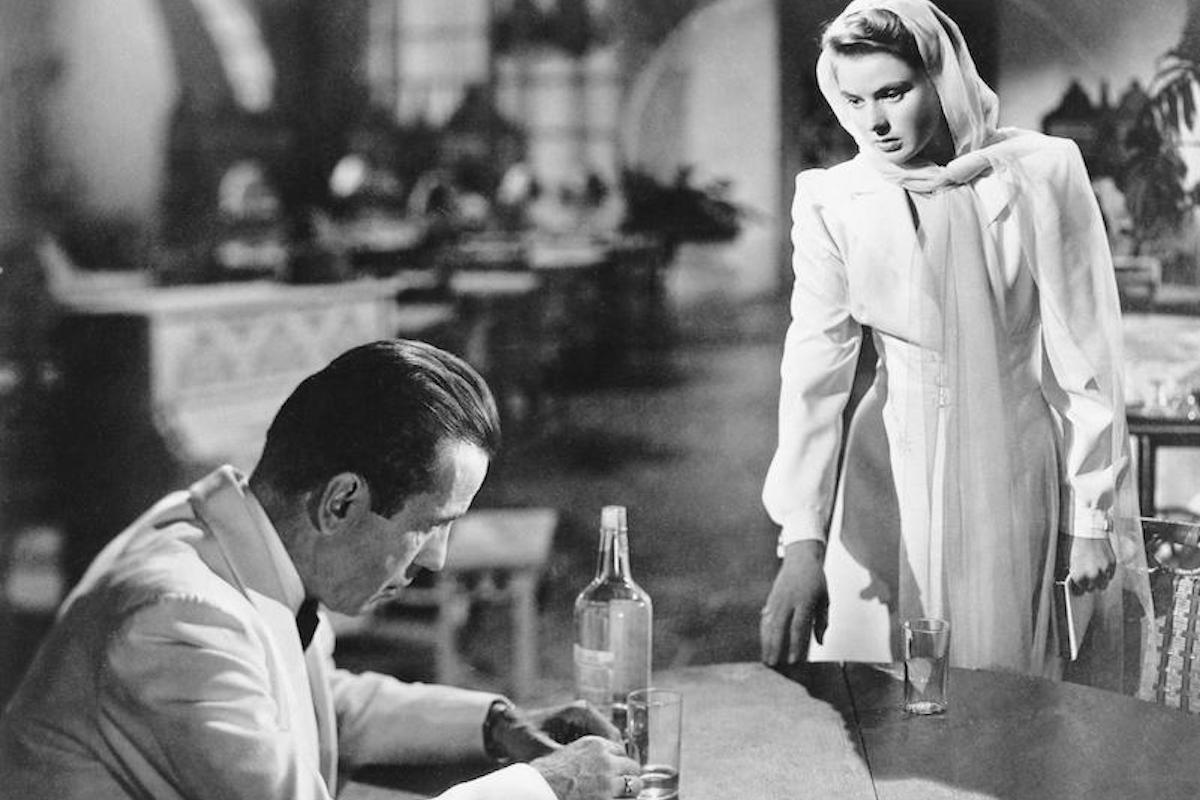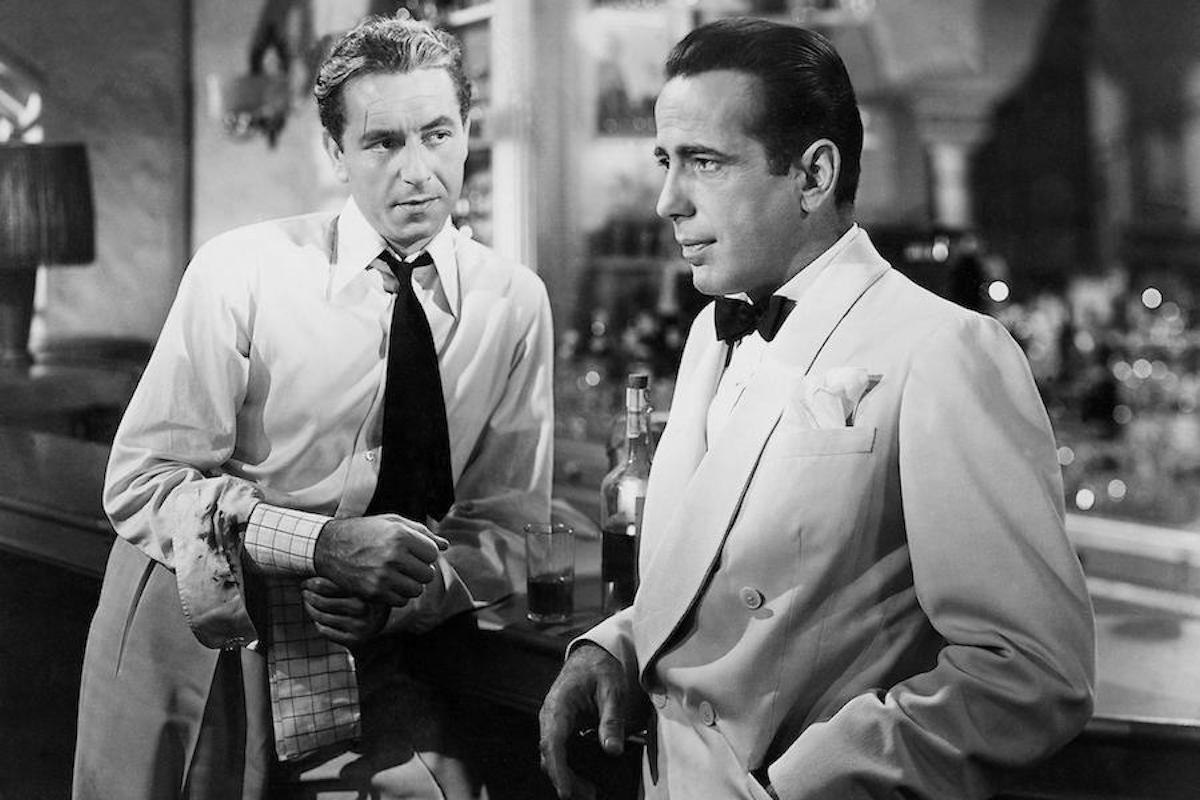 Bogart's cream dinner jacket is as iconic as the movie itself. Beautifully executed in a low-buttoning, double-breasted style, it boasts a perfectly proportioned shawl collar with just the right amount of belly. The buttons are a tonal mother-of-pearl and the coat has no vents or facings on the lapel. When not clad in charming eveningwear, the trench coat, wet fedora, and dangling cigarette is another iconic outfit. The light taupe suit underneath, which he often sports without the trench coat is typical of the 1940s. Single-breasted with notch lapels, Bogart benefits from the padded shoulders. With a generous fit, and single-pleated the trouser feature a slight flare. Designed by Orry Kelly, Ingrid Bergman's pale-coloured tailored suits, were also typical of the 1940s, and were beautifully accessorized with hats, gloves and brooches.