The Rake Film Fest: The Great Gatsby
3 Minute Read If there's a lesson on how to don power suiting, it is the The Great Gatsby, 1974. An iconic film, that designers consistently draw inspiration from.
With the inimitable Robert Redford, Sam Waterston and Mia Farrow taking on the immortal roles of Jay Gatsby, Nick Carraway and Daisy Buchanan respectively, the 1974 film does an excellent job in portraying the authenticity of the Jazz Age. Robert Redford as Gatsby was dressed immaculately by Mr Ralph Lauren no less, and it shows. This chocolate brown chalkstriped three-piece is but one of several exquisite representations of 1920s power suiting seen in the film, with just a touch of louche 1970s style added. Super-broad notched lapels, a punchy double-breasted waistcoat with a wide-wrap and rich forward-pleated trousers set the tone for an almost impossibly nostalgic look. Pair that with a starched shirt collar, striped shirt, jacquard tie and watch chain, and you're set to redefine the parameters of 'dress to impress'. A bright yellow Rolls Royce doesn't hurt either.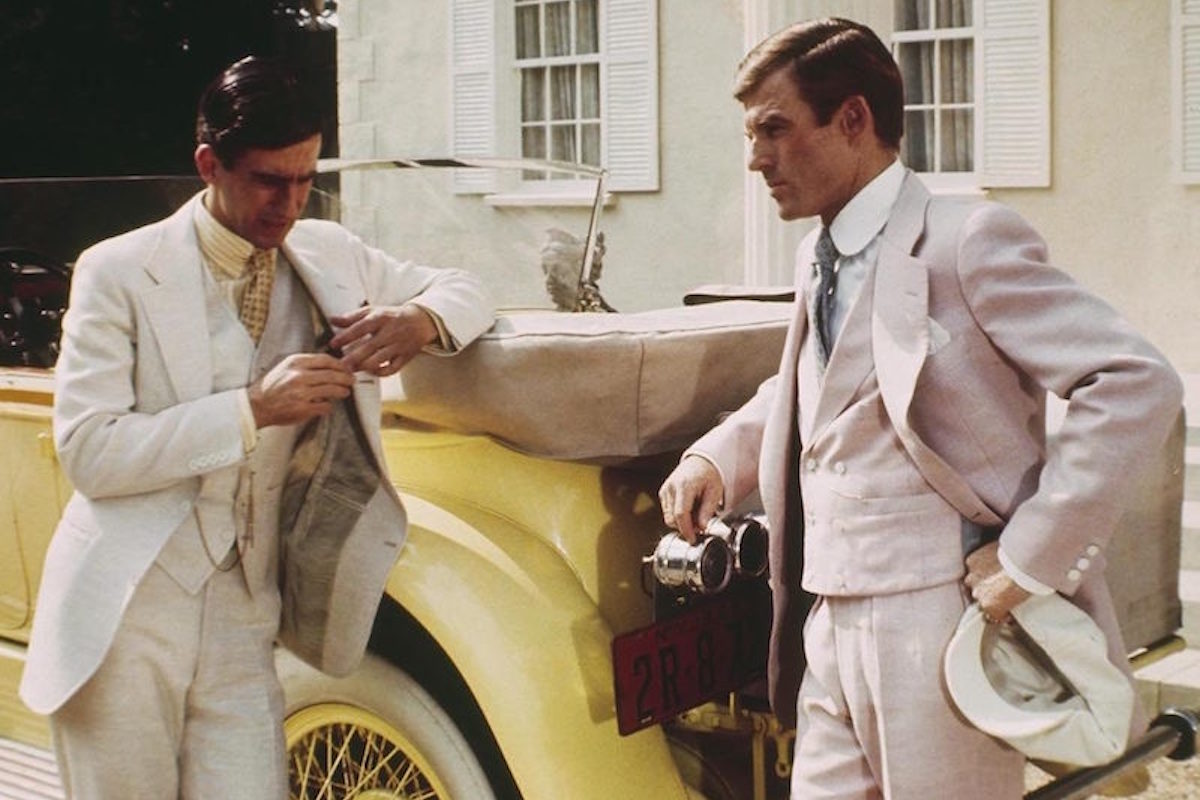 The film has wholeheartedly helped define the style of the eras and are historically important for that reason - and it continues to prove the ongoing relevance of classic cinema through the fashion trends they inspire today.