The Rake Sale: De Petrillo
De Petrillo are well-renowned for their traditional Neapolitan style, but they are unique in the way they implement clever nuances of colour and pattern. Having just joined The Rake Sale, we thought it apt to narrow down some of their standout pieces.
For menswear enthusiasts, the name De Petrillo will undoubtedly be a familiar one. Since its establishment by tailoring aficionado Benedetto De Petrillo in 2009, the house has become beloved the world over for its timeless designs. His focus lies in handcrafting garments that are true to the traditional Neapolitan style - softly silhouetted, relaxed and unstructured, albeit with a somewhat contemporary interpretation. Benny draws inspiration from the artistic, architectural and spiritual landscape of his home city, which transcends into jackets offered in a beautiful mélange of colours, and cut from the best vintage fabrics.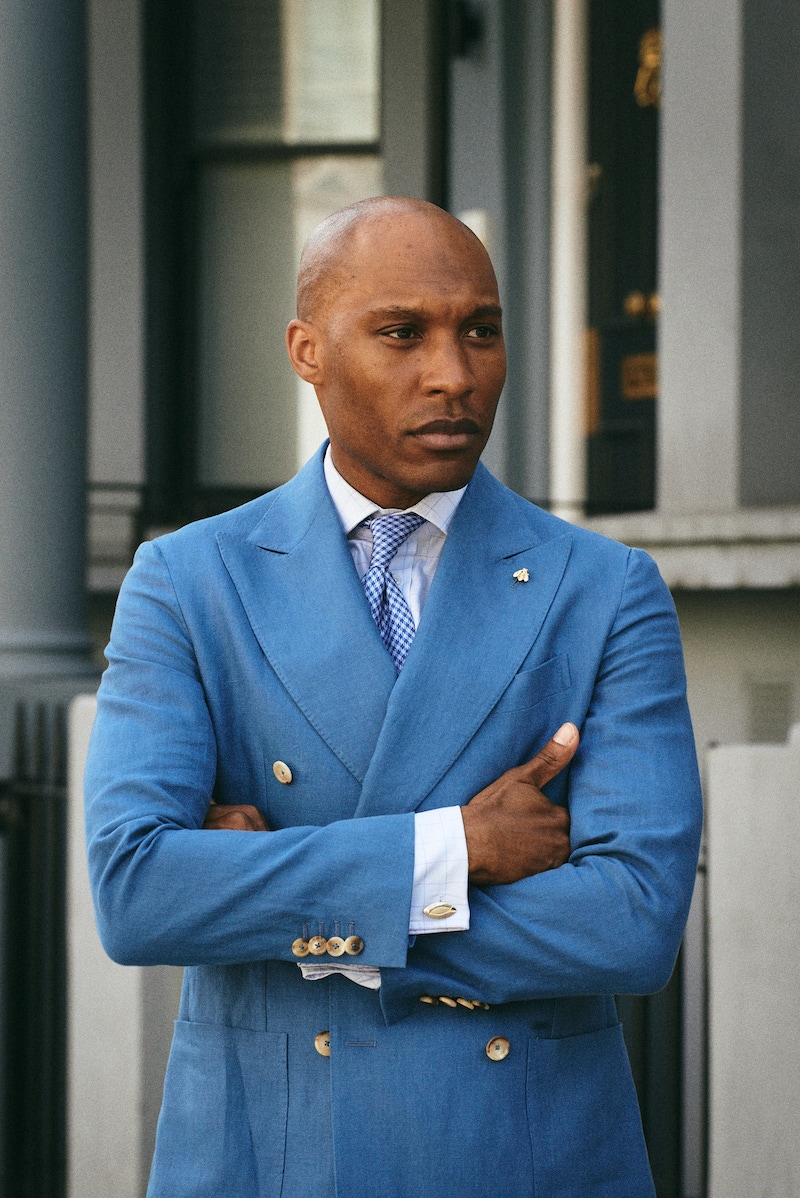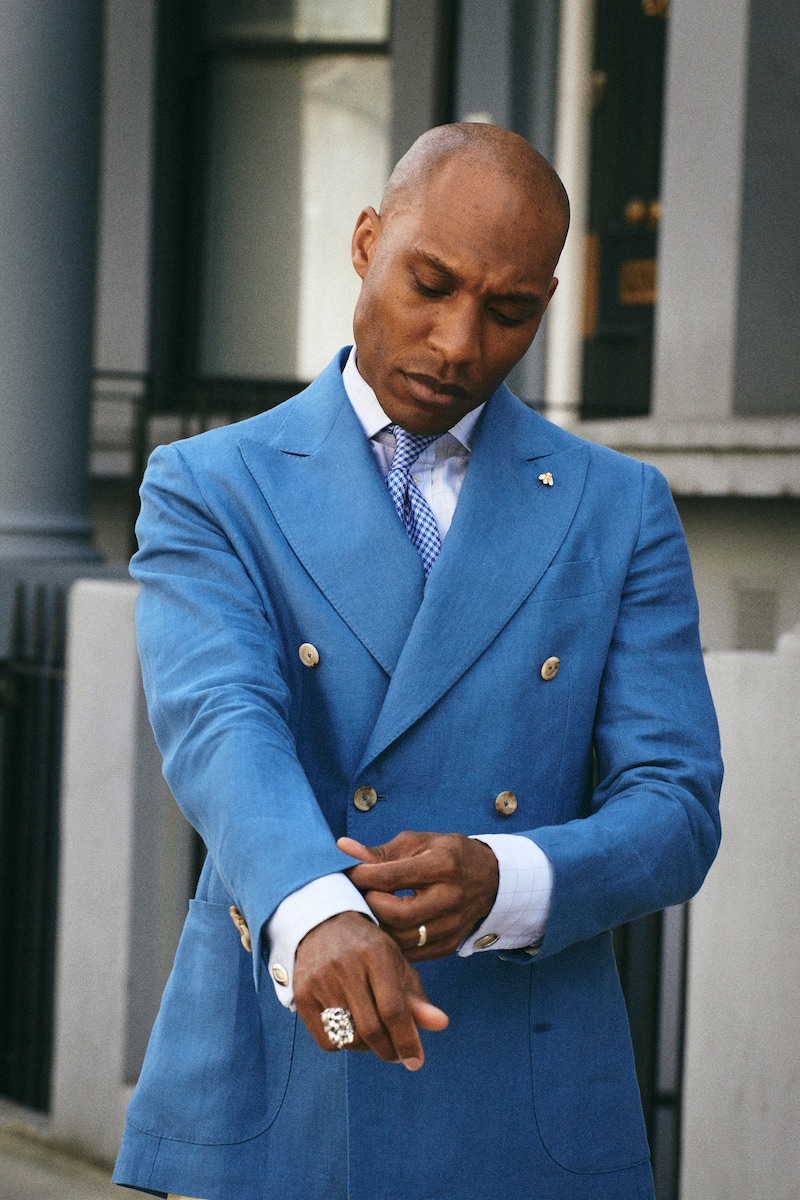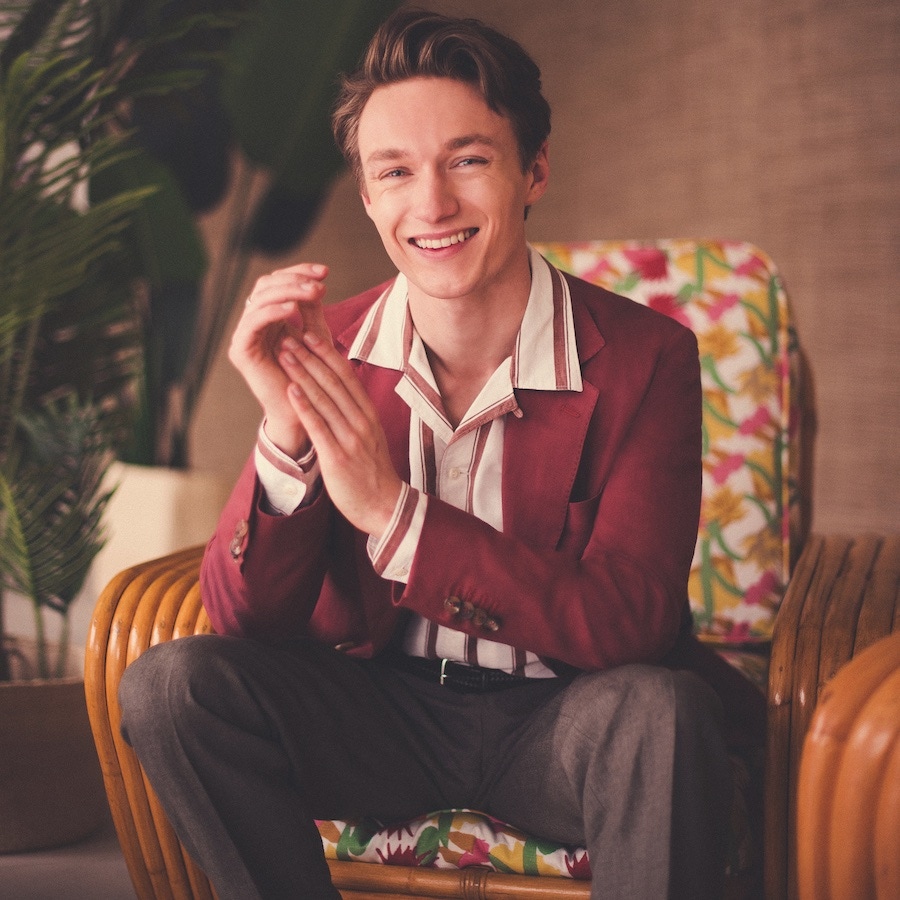 De Petrillo's jacket assortment is always predominately in the single-breasted design, but there are always one or two standout double-breasted creations. Extremely neat and unlike their single-breasted styles, they feature sharp peak lapels instead of notch lapels. In either sky blue linen or a textured green lightweight wool, both jackets radiate the best parts of Riviera elegance, whilst their soft silhouettes allow one to pair with either a shirt and tie or over a polo shirt, with a pair of jeans and espadrilles. Summer is the time to add some colour to your uniform. In a beautiful cotton and linen blend, the firm's burgundy Capri jacket, with a subtle herringbone texture, will certainly revitalize your summer jacketing repertoire. Completely unlined, lightweight and breathable, this jacket is designed to be travelled in, and is equally adept at performing at smart-casual cocktail parties on the Amalfi Coast. As the Euro-Mediterranean heatwave starts to ramp up, in this climate, trousers in a linen fabric should be your only consideration if you're not wearing shorts. Single-pleated, comprising of side adjusters and no belt loops, their Prussian blue pantaloons, are extremely versatile and are a superlative holiday trouser.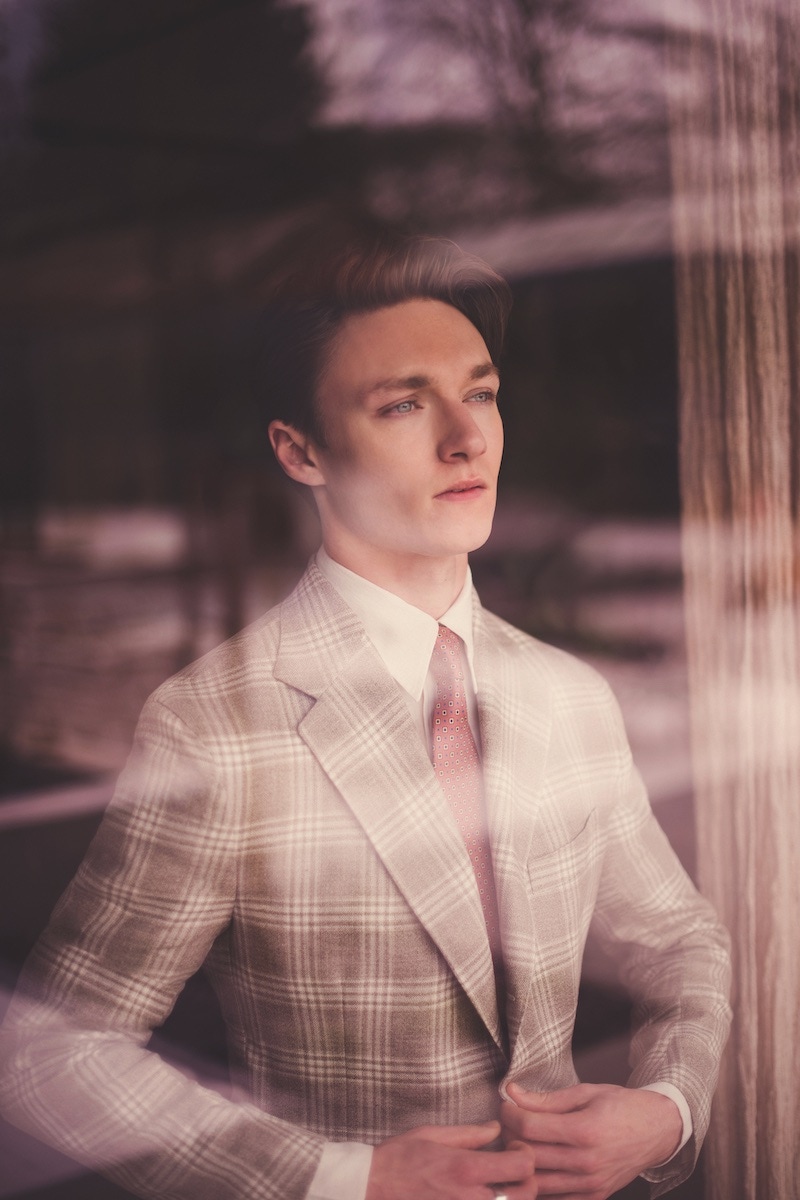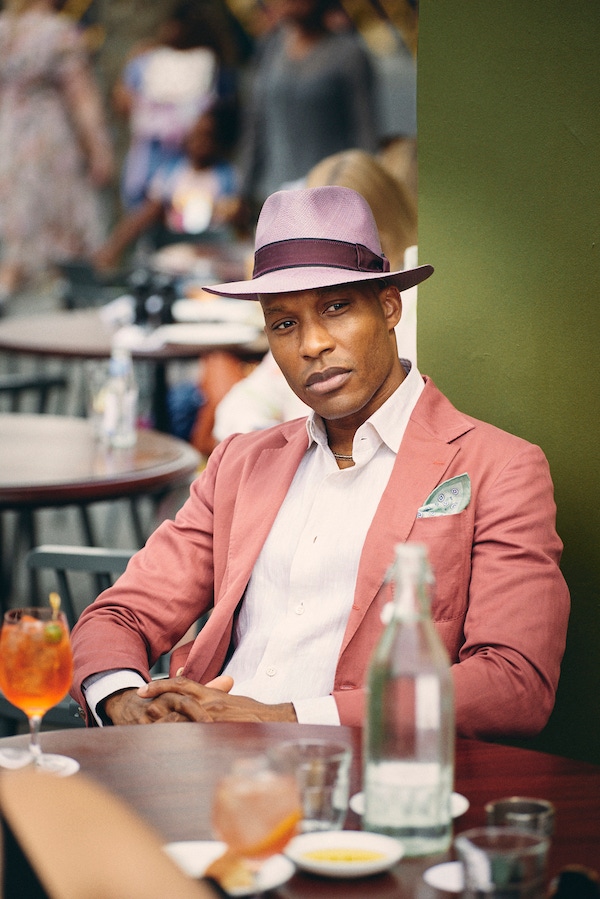 Tailored with artful precision, which is where other brands fall short when cutting seersucker jackets, De Petrillo's have used the cotton seersucker to masterful effect with their neutral striped single-breasted Coroglio jacket. Extremely lightweight, pair with one of the brand's linen trousers, for a smart-yet-laid-back style. You can also find the Coroglio designs in navy and light brown. Elsewhere, and true to Benny's exceptional vision when it comes to creating unique yet original checks, the cream and burgundy check Posillipo jacket is summer standout, whilst the brand always throw in a few sumptuous saharianas each season, one of which is the linen and cotton blend sahariana, which comes in a magnificent yellow, orange and grey check.